As someone with acne-prone skin, it's easy to fall into the trap of thinking that moisturizer is the enemy. After all, you don't want to add more oil to an already oily complexion, right? Well, as it turns out, skipping moisturizer might actually be doing more harm than good. Without proper hydration, your sebaceous glands can go into overdrive, producing excess sebum and causing even more breakouts.
The key is to find a moisturizer that won't clog your pores or exacerbate your acne. And while conventional moisturizers might seem like the obvious choice, they often contain ingredients that can bother your skin or cause further breakouts. That's why we've rounded up the best natural face moisturizers for acne-prone skin. These products use gentle, non-toxic ingredients that work in harmony with your skin to keep it balanced, hydrated, and, most importantly, pimple-free.
What to look for in a natural moisturizer if you have acne-prone skin
Whether you're looking to heal existing pimples and soothe redness, reduce sebum production, or eliminate blackheads, there's a moisturizer for that. Here are some things to look for:
Non-comedogenic formula: This means that the ingredients won't clog your pores and trigger breakouts. Ideally, look for actives like hyaluronic acid, squalane, vitamin C, and peptides. They nourish and hydrate the skin without congesting the pores.
Lightweight texture: Only use moisturizers that are lightweight and non-greasy. Heavy creams with a high concentration of coconut oil, algae extract, or lanolin can be too much for acne-prone skin.
Soothing ingredients: Ingredients like aloe vera, chamomile, and green tea can help soothe inflammation and ease redness.
Antimicrobial agents: Natural ingredients like tea tree oil, with hazel and willow bark, can help fight acne-causing bacteria.
Our top picks
You don't need to sacrifice results, formula, or texture to get the most from your moisturizer. Using one of the best natural moisturizers for acne listed here will give you just what your skin needs. We recently updated the list to include new products and provide the best recommendations for 2023.
---
Ursa Major Fortifying Face Balm
A certified B corporation dedicated to creating natural and effective formulas, Ursa Major is a brand that's been making waves in the beauty industry, and for a good reason. This lightweight face balm was created with oily skin prone to pimples in mind, which is why it boasts a range of the best actives to target just that, including willow bark extract and witch hazel water. While they help clear the skin and ease swelling, a blend of herbal extracts, such as lime, spearmint, and bisabolol, calm and nourish. Expect seriously hydrated skin sans shine, tackiness, or clogged pores.


---
Juice Beauty SPF 30 Oil-Free Moisturizer
If there's one skincare product you shouldn't be skipping, that's sunscreen. This hybrid product strikes the perfect balance between sunscreen and moisturizer, which aims to clear breakouts while hydrating and protecting. The star ingredient in this formula is 20% zinc, which, in addition to providing SPF 30 defense from harmful sun's rays, works to balance sebum and ease swelling.[2] We love that the moisturizer is made in a base or organic juices, including aloe and apple, meaning it gives superior hydration without the heaviness.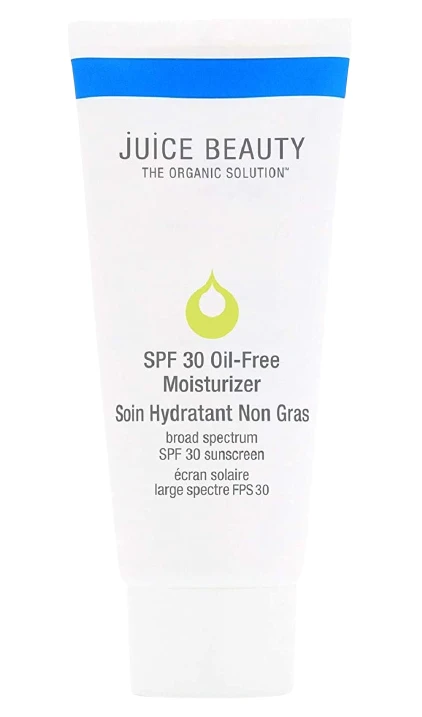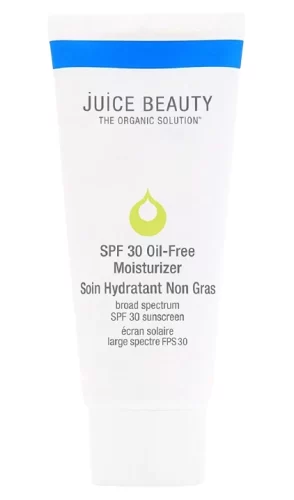 ---
Tatcha The Water Cream
This moisturizer is a smart buy if you've got large pores and acne caused by excess sebum. The formula is made without oil, parabens, and sulfates and loads a mingle of oil-balancing botanicals, like Japanese leopard lily and Japanese wild rose, plus hyaluronic acid to plump and minimize fine lines look. With a gel texture and lightweight feel, the moisturizer absorbs quickly, leaves the skin with a dewy yet non-greasy finish, and makes the perfect makeup base.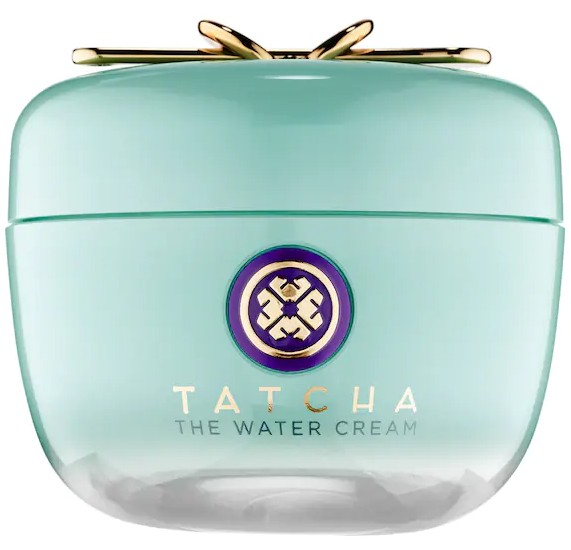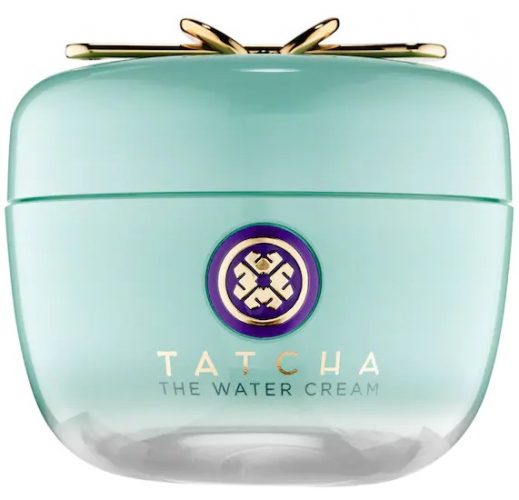 ---
Clean Skin Club Night Moisturizer
At night is when the skin repairs itself, and using a moisturizer that supports the process can do wonders. We're big fans of Clean Skin Club Night Moisturizer because it's packed with fatty acids-rich mango seed butter that softens the skin and seals moisture, along with oat extract to ease sensitivities and polyglutamic acid to increase hydration. Plus, the moisturizer contains ceramides and peptides, which work with the skin's natural repairing process to boost resiliency and make it less susceptible to everyday aggressors.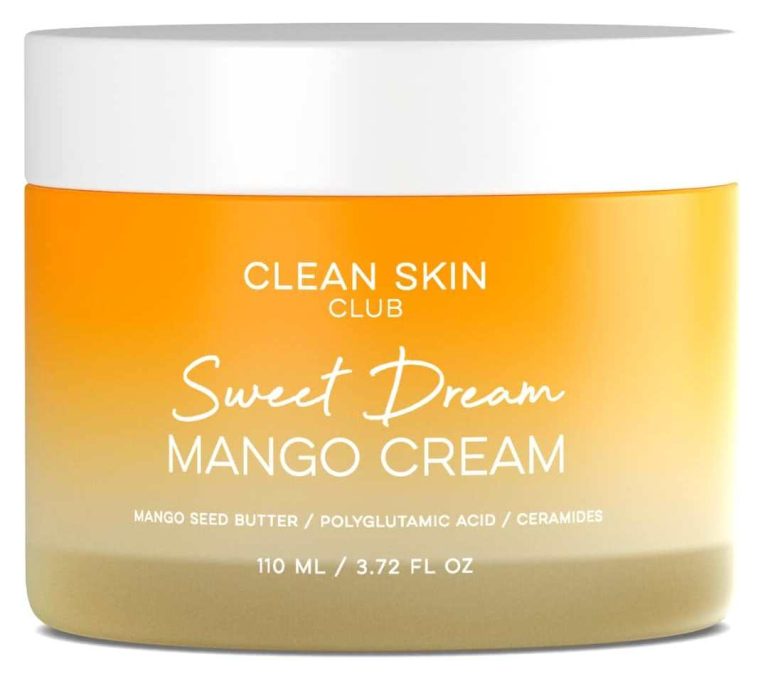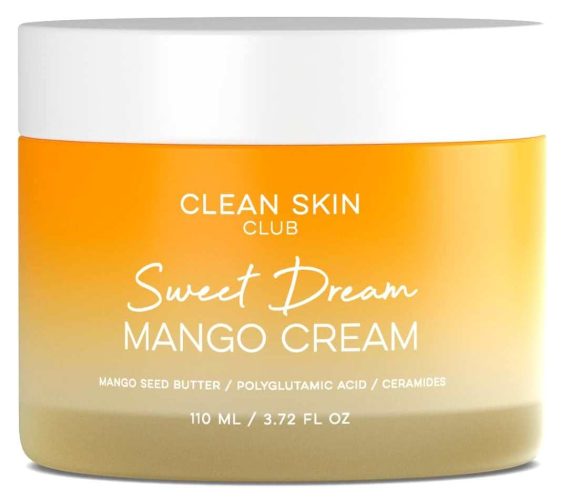 ---
Tata Harper Clarifying Moisturizer
If you're willing to drop some more coin on a natural moisturizer, you should consider Tata Harper's Clarifying Moisturizer. It's infused with sebum-balancing zinc and squalane, helping counteract shine and preventing pore-clogging. Another key ingredient in this high-end formula is the willow bark extract, which provides gentle exfoliation. Don't worry, the formula is not drying at all, as it's infused with a juicy cocktail of hydrators and a mix of soothing compounds (think probiotics and avocado protein). And all the ingredients are of natural origin, with 63% being actually from Organic Farming, certified by Ecocert.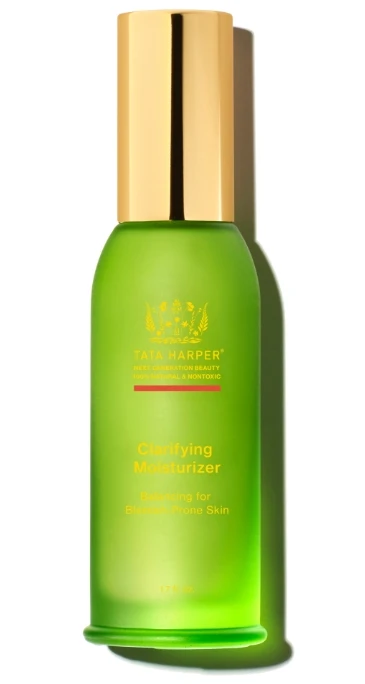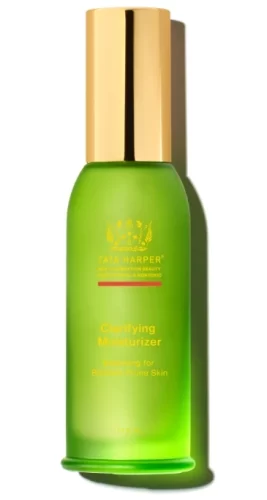 ---
Biossance Squalane + Probiotic Gel Moisturizer
Squalane is an oil-like substance that mimics sebum and is the go-to ingredient when it comes to balancing sebum production, reducing inflammation, and supporting the barrier. And it does it all without clogging the pores or feeling sticky. Biossance Squalane + Probiotic Gel Moisturizer relies on sugarcane-derived squalane to do all of the above, whilst probiotics help balance the skin microflora and minimize redness. This makes it the best natural moisturizer for dry acne-prone skin and an ideal pick for folks that struggle with redness.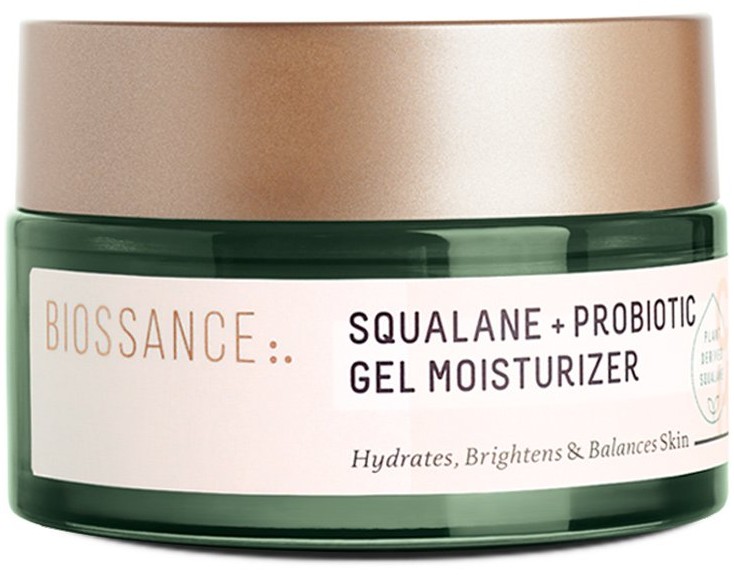 ---
Dr. Jart+ Teatreement Moisturizer
Dr. Jart+ Teatreement Moisturizer is chocked-full of tea tree extracts, allowing it to fight bacteria and inflammation and control excessive sebum. There's also niacinamide and Centella asiatica to deliver intense moisture and keep the skin balanced while helping fade the look of post-acne marks. Online reviewers note that this moisturizer helped clear their blemishes, reduced excess sebum, and kept the skin hydrated throughout the day without looking shiny. We believe them so.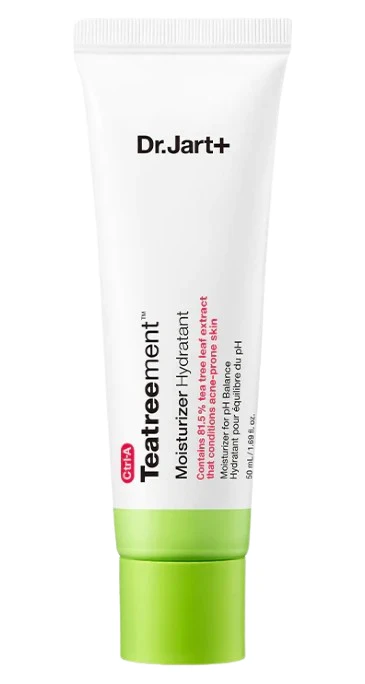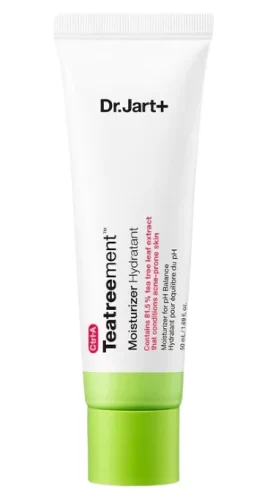 ---
Origins Clear Improvement Pore Clearing Moisturizer
With 1% salicylic acid and bamboo charcoal, the Origins Clearing Moisturizer is a pro for acne-prone skin. Salicylic acid delivers mild exfoliation, helping pores unclog and preventing breakouts, and bamboo charcoal detoxifies by drawing out impurities. The result? Clearer skin with each use. And no, the moisturizer won't dry out your skin as it's loaded with a cocktail of hyaluronic acid and oils that never congest the skin but seal moisture and soften it. Give your skin a quick massage by working the moisturizer into the complexion and neck, and call it a day.