Whoever is in search of the best alpha arbutin serums wants to banish dark spots, post-acne marks, and uneven tone and prevent further hyperpigmentation. With so many foes out there that trigger dark spots apparition, including sun damage, breakouts, and aging is not easy to hold on to that flawless, even complexion. But a serum infused with alpha-arbutin can be a great ally in the battle against hyperpigmentation — due to their high content of actives, serums deliver benefits straight into the skin.
More lightweight than moisturizers, they contain higher amounts of active ingredients—meaning they're legit workhorses that really deliver. Equally noteworthy is the fact that there really is a serum for any and every complexion concern you may have. Want to fade spots? There's a serum for that. Trying to smooth fine lines? Yep, plenty of formulas for that, too. Want a do-it-all option? There are multitasking serums galore.
So, whether you're struggling with the signs since you were a sun worshipper, or acne left you with unwanted marks, these serums deliver a highly concentrated, potent dose of alpha arbutin along with other skin brighteners, such as vitamin C and niacinamide for best-in-class results.
What does alpha arbutin serum do?
Using a serum infused with alpha-arbutin helps defend the skin against hyperpigmentation caused by free radical damage due to alpha-arbutin's antioxidant activity. Additionally, alpha-arbutin is a tyrosinase (dark pigment-producing enzyme) inhibitor, meaning it brightens dark patches and, when used in serums, reduces pigment formation helping reveal an even tone and luminous complexion over time.
The best alpha arbutin serums
We scoured the internet, and it turns out these are the best alpha arbutin serums to reduce dark patches. Scroll on and pick your favorite:
---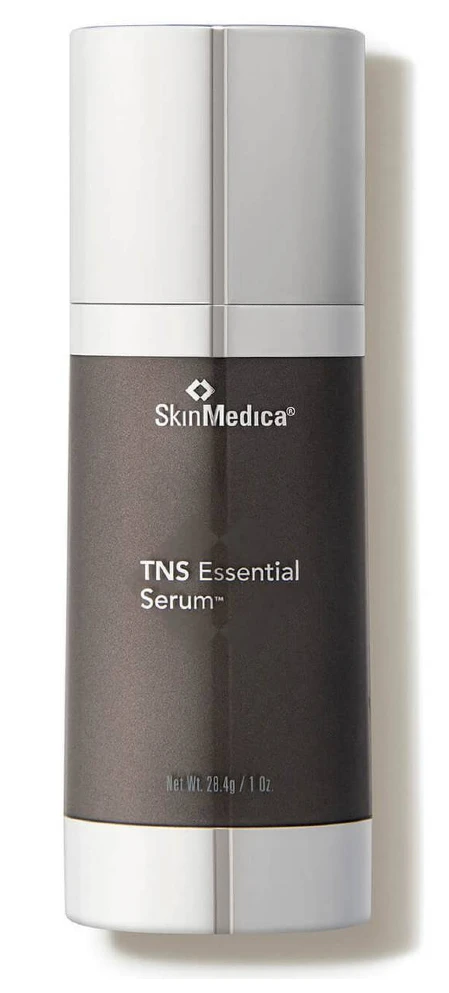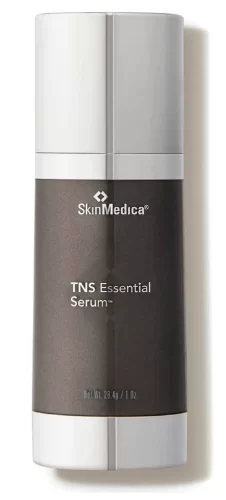 1
SkinMedica TNS Essential Serum
SkinMedica TNS Essential is the holy grail of anti-aging serums that fights hyperpigmentation with a serious amount of alpha-arbutin and a stable form of vitamin C. Interestingly, the product features two formulas that dispense out of two chambers for maximum results. It'll get your skin on steroids with a stabilized growth factor blend coupled with a cocktail of peptides, antioxidants, and anti-agers to support a brighter, plumper complexion. Definitely well worth saving up for it.
---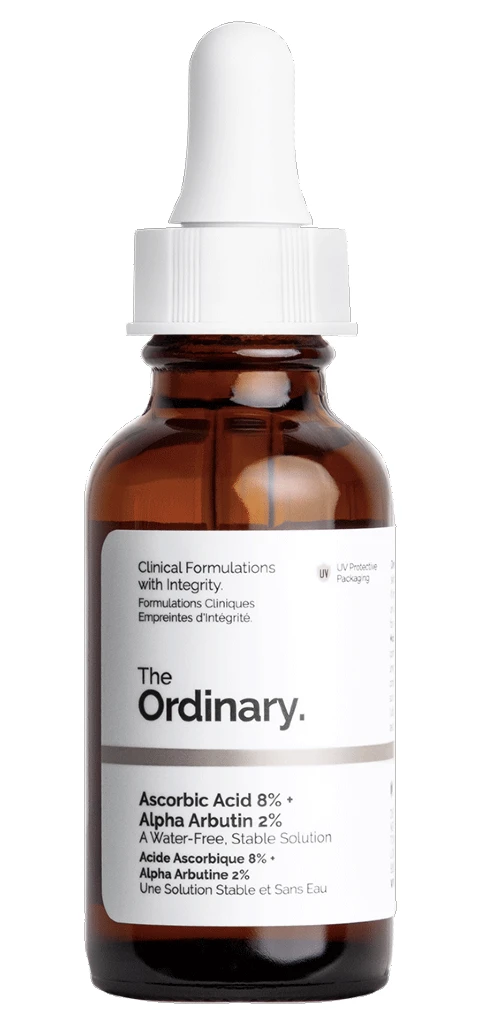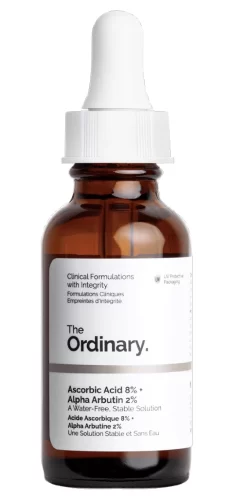 2
The Ordinary Ascorbic Acid + Alpha Arbutin
The Ordinary Ascorbic Acid + Alpha Arbutin is here to save the day (and your skin) with its minimalist yet potent formula. In addition to 2% alpha arbutin, the serum is also made with 8% ascorbic acid plus propanediol — a humectant that draws moisture into the skin to plump it. That's it. This trio works to fade discoloration while offsetting dryness for smoother and brighter skin. And it's only $11, making it the best alpha arbutin serum if you're on a budget.
---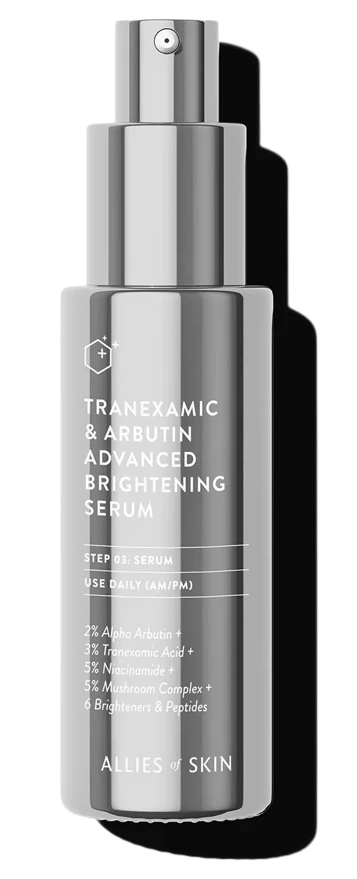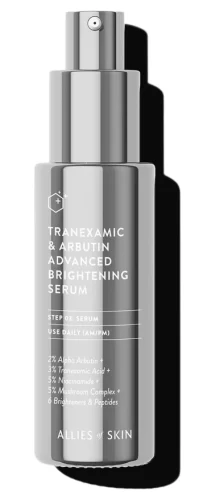 3
Allies Of Skin Tranexamic & Arbutin Advanced Brightening Serum
There are a bunch of skin brighteners and radiance boosters in this effective formula, including 5% mushroom complex, 3% tranexamic acid, 2% alpha-arbutin, and 5% niacinamide. This new formula is incredibly effective at illuminating the complexion while strengthening it as it's topped off with a cocktail of skin replenishers, such as peptides, probiotics, and proteins.
---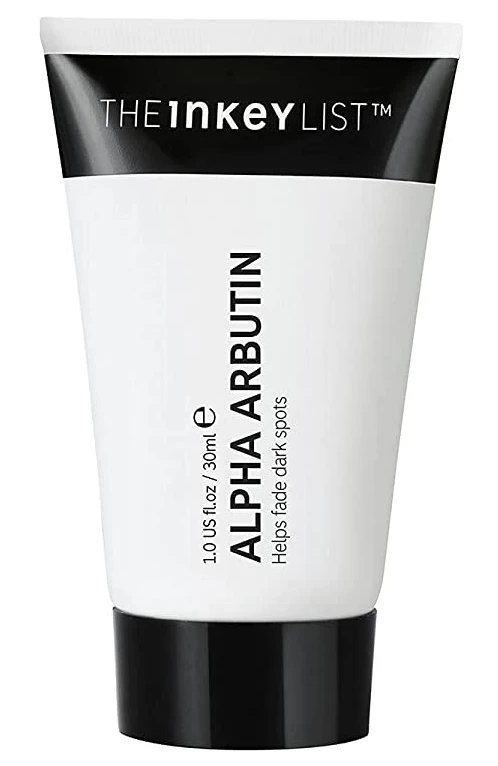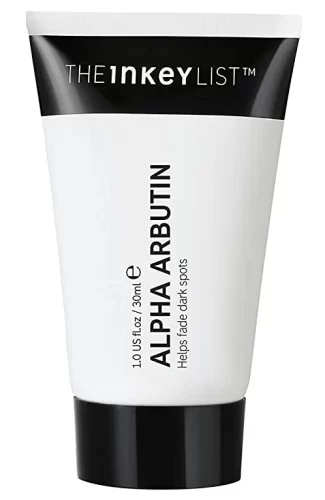 4
The Inkey List Alpha Arbutin Brightening Serum
The Inkey List knows its way around an excellent skincare product at an affordable price. This serum combines 2% alpha arbutin with a slew of hydration replenishers, such as glycerin, hyaluronic acid, and squalane, all working hard to diminish dark spots while keeping skin moist and soft. Its gel-like texture absorbs really fast without feeling heavy or sticky.
---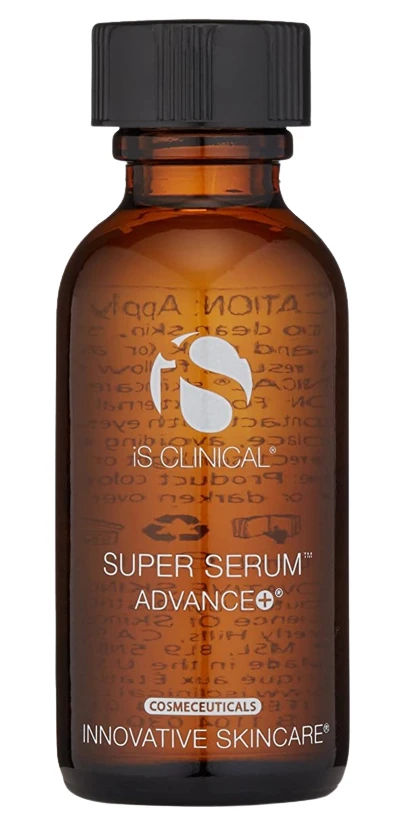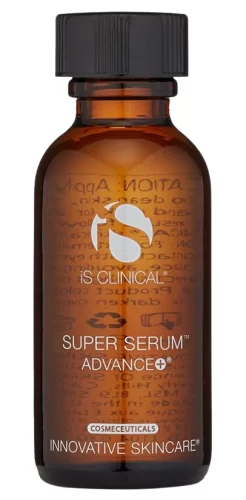 5
iS Clinical Super Serum Advance+
Thanks to 15% pure vitamin C and growth factor, this formula helps diminish the apparition of fine lines and wrinkles while fading dark spots with arbutin, mushroom extract, and Centella asiatica compounds, making the expensive price point worth it to us. The serum is preventative and corrective, and it has been shown in clinical studies to fade dark patches and scars in 6 months, making it a solid option for everyone who wants even tone.
---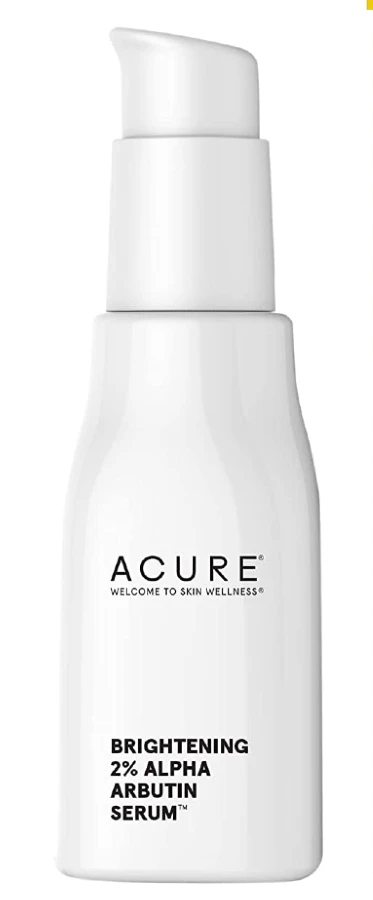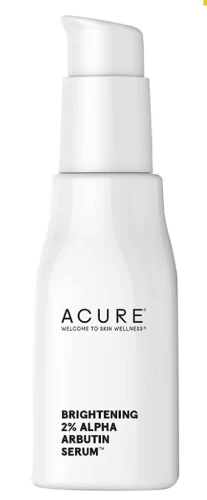 6
Acure Brightening 2% Alpha Arbutin Serum
This one loads 2% alpha-arbutin (maximum allowed in OTCs), meaning it does a serious job at defending skin against free radical damage while helping vanish hyperpigmentation. Plus, the formula packs three of the most potent humectants — aloe juice, sodium hyaluronate, and glycerin — to pull water into the skin, plumping it. The serum also stands out for its gentle formula that skips parabens, fragrances, and mineral oil and is vegan and cruelty-free, in case that's in your line of preferences.
---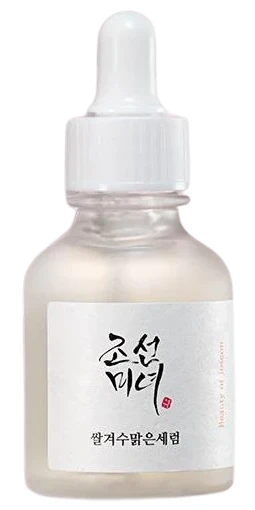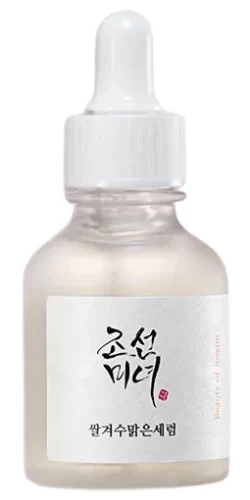 7
Beauty Of Joseon Glow Deep Serum: Rice + Alpha-Arbutin
This highly appreciated formula is inexpensive and effective, a real K-beauty staple. The key actives are 68.6% rice bran water, known for its deep moisturizing and clarifying properties, and 2% alpha-arbutin, which helps to fade the look of dark spots and prevent further hyperpigmentation. This serum is a universally good pick for everyone looking to improve their skin tone and suits about everyone, as it's gentle and skips alcohol, fragrance, and oils.
---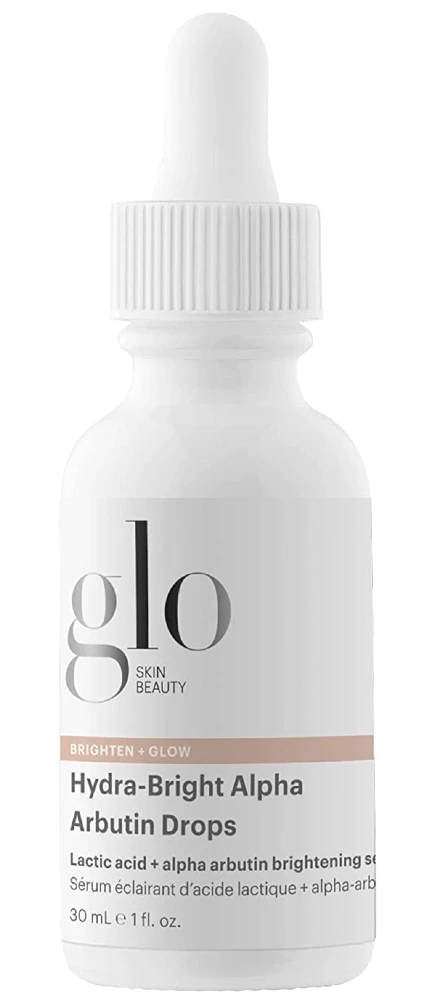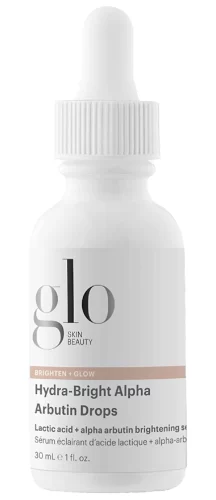 8
Glo Skin Beauty Hydra-Bright Alpha Arbutin Drops
If you want to lighten dark spots asap, look no further than this serum. It packs skin brighteners galore, including alpha-arbutin, glycolic acid, lactic acid, licorice root, and glutathione, improving clarity and texture. The light gel-like texture melts into the skin without any sticky feel and leaves the complexion moisturized and with a healthy glow.