If you're in search of the best alpha arbutin serum, it means your goal is to get rid of dark spots and give your skin a bright glow. Turning to this ingredient when blemishes overload your face takes you one step ahead in achieving a smoothly even-looking tone. That's because alpha arbutin is one of the most effective skin-lightening agents, and when used in a serum, it goes straight into the deeper layers to fight the root causes of dark spots. Here's a quick overview of how using alpha arbutin can lead to brighter and more radiant skin and a list of the best serums containing it.
What does alpha arbutin serum do?
Alpha arbutin is a natural compound found bearberry plant that boasts both antioxidant and tyrosinase-inhibiting properties. In the grand scheme of things, this means it not only prevents the formation of dark spots but also corrects and fades the existing ones.
As an antioxidant, alpha arbutin helps defend the skin against free radical damage that can lead to hyperpigmentation, while as a tyrosinase inhibitor, it reduces pigmentation by blocking the production of melanin (skin-darkening pigment). It's a multi-duty ingredient that's actually gentle on the skin and proved effective for treating most forms of discolorations, including sun spots, post-acne marks, and melasma.
Serums are the best way to take full advantage of the brightening powers of alpha arbutin since they are highly concentrated and easily absorbed by the skin—they start doing the job as soon as you apply them.
Ideally, look out for serums with 1-2% alpha arbutin—the higher the concentration, the better the outcomes—that also blend other antioxidants and skin brighteners such as vitamin C and niacinamide. But keep in mind that strong formulas may cause irritation, especially if you have sensitive skin. Hence, patch test the product before applying it to your face and start with a lower concentration and work your way up gradually.
We've checked quite a lot of products and these are the best alpha arbutin serums on the market that can give you a glowing, even-toned complexion. Whether you have sensitive skin that needs a gentle touch or stubborn dark spots that require a more potent formula, we've got you covered.
The best alpha arbutin serums
---
1
SkinMedica TNS Essential Serum
Yes, the price tag on this is pretty shocking, but so are its astounding results. An all-in-one, SkinMedica TNS Essential Serum is the holy grail of multitasking serums that provides an endless list of benefits. To keep it short and sweet, it's made with skin brighteners, including vitamin C and alpha-arbutin, skin replenishers (think growth factor and peptides), and a juicy cocktail of antioxidants to further defend your complexion. The dual-chamber container releases two formulations, one to induce transformative results, and another one to support the results of the former, resulting in a smooth gel consistency that feels like a posh-spa experience.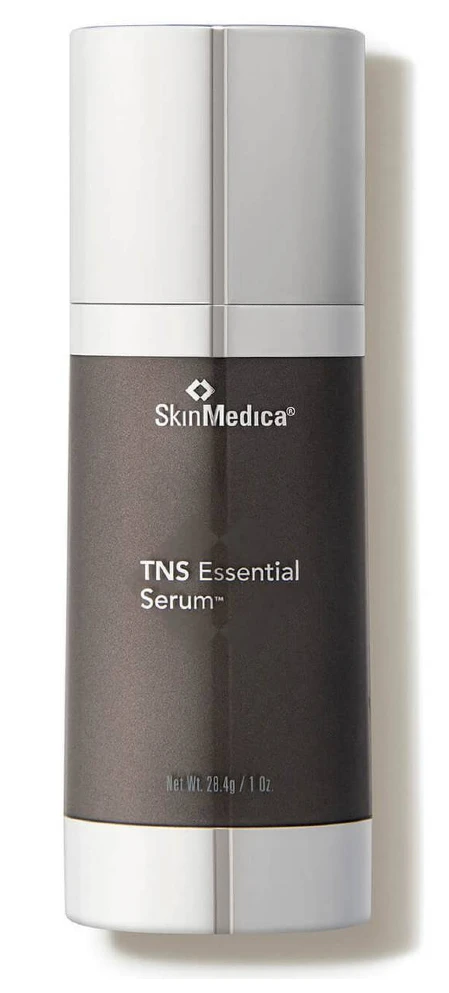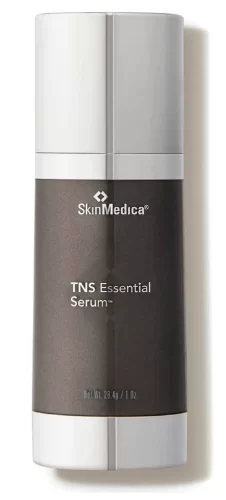 ---
2
The Ordinary Ascorbic Acid + Alpha Arbutin
The Ordinary Ascorbic Acid + Alpha Arbutin is here to save the day (and your skin) with its minimalist yet potent formula. In addition to 2% alpha arbutin, the serum is loaded with 8% pure vitamin C, an ideal duo to fight off dark spots and unevenness. The formula is made in a base of propanediol, which is a gentle humectant that draws moisture into the skin and plumps it. That's it. Only three ingredients to relieve your most luminous and hydrated skin. Considering this staple can be on your shelf for a reasonable price, it might be the best alpha-arbutin-powered serum if you're on a budget.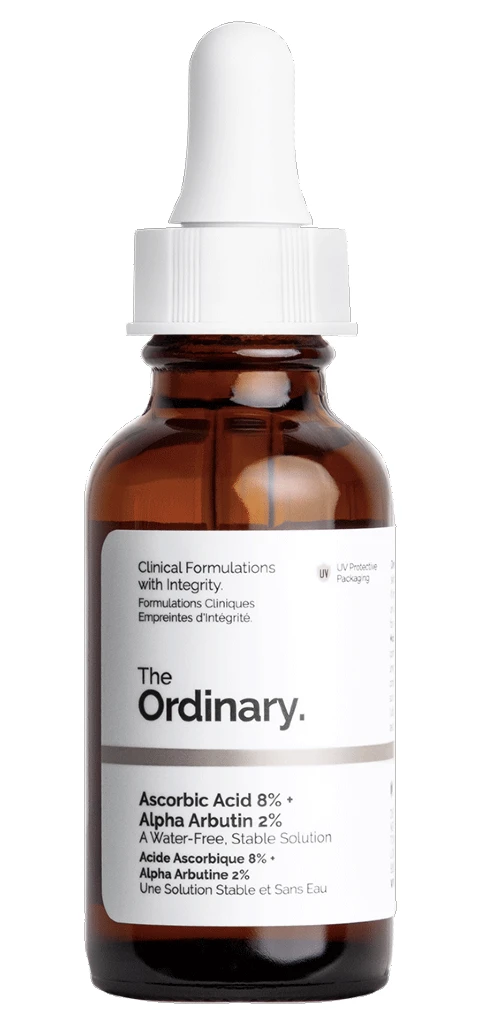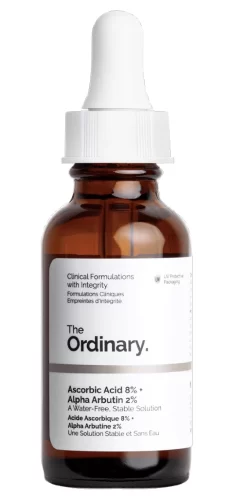 ---
3
Allies Of Skin Tranexamic & Arbutin Advanced Brightening Serum
If you're open to splurging on a high-end serum, you should consider Allies Of Skin Advanced Brightening Serum. Thanks to tranexamic acid, alpha-arbutin, mushroom, and niacinamide, the formula offers intense brightening benefits on multiple pathways, which makes the expensive price point worth it to us. Plus, the formula is also topped off with a cocktail of peptides, probiotics, and proteins to strengthen the skin and make fine lines appear less noticeable. And the silky-milky texture feels like a real treat.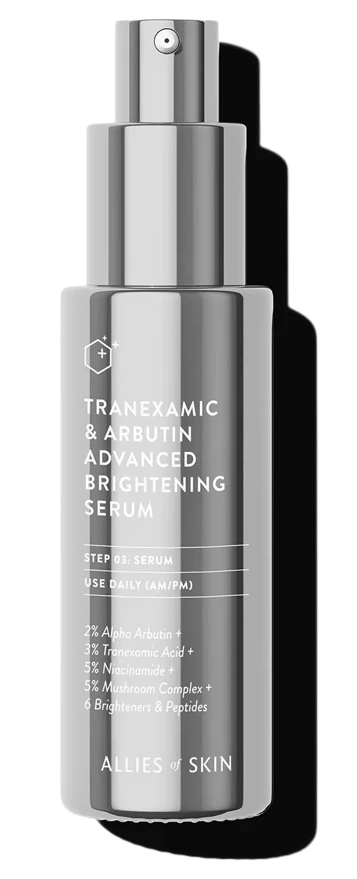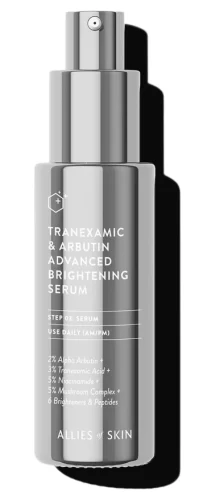 ---
4
The Inkey List Alpha Arbutin Brightening Serum
The Inkey List knows its way around an excellent skincare product at an affordable price. This serum combines 2% alpha arbutin with two of the most potent humectants glycerin, and hyaluronic acid, with one goal in mind: to eliminate dark spots and give you radiant skin. The formula is also laced with squalane which seals moisture for visibly bouncier skin and the gel-like texture absorbs fast, sans stickiness—a winner.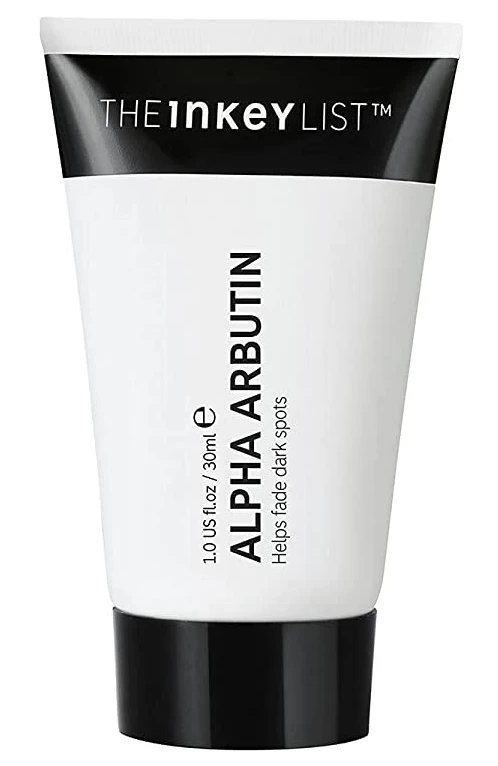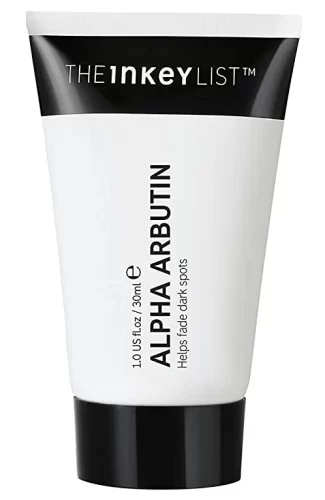 ---
5
iS Clinical Super Serum Advance+
You can expect a lot from a clinically validated brand, like iS Clinical, and you won't be deceived. The breakthrough formula uses only the highest quality and purity ingredients, including a whopping 15% vitamin C and growth factors, to address photodamage. At the same time, arbutin and mushroom extract minimize hyperpigmentation, whilst a blend of antioxidants ensures your skin stays defended from harmful free radicals. The serum is both preventative and corrective, making it a solid option for everyone who's into multitaskers.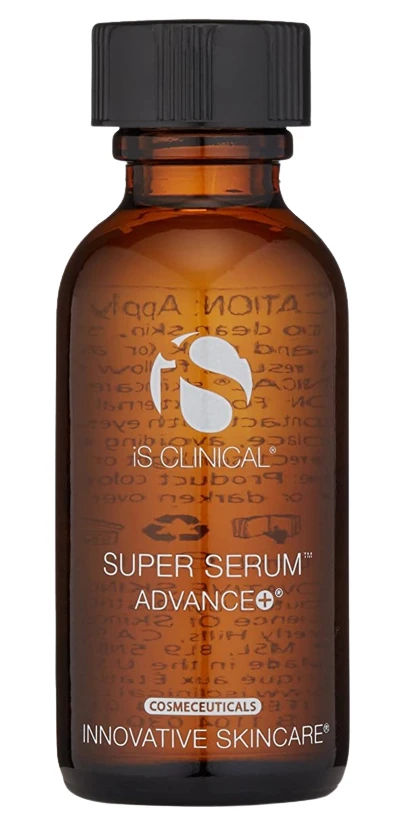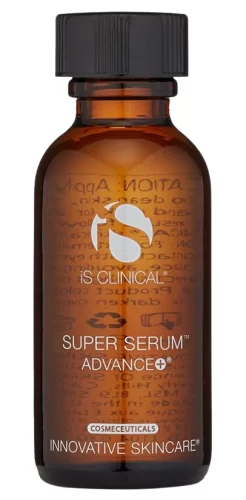 ---
6
Acure Brightening Alpha Arbutin Serum
This one loads 2% alpha-arbutin (maximum allowed in OTCs), meaning it does a serious job at defending your skin against free radical damage while helping vanish hyperpigmentation. Plus, it's laced with the trifecta of humectants—aloe juice, sodium hyaluronate, and glycerin—that pull water into the skin to relieve dryness and minimize fine lines look. The serum also stands out for its mild good-for-all formula that skips parabens, fragrances, and mineral oil and is vegan and cruelty-free, in case that's in your line of preferences.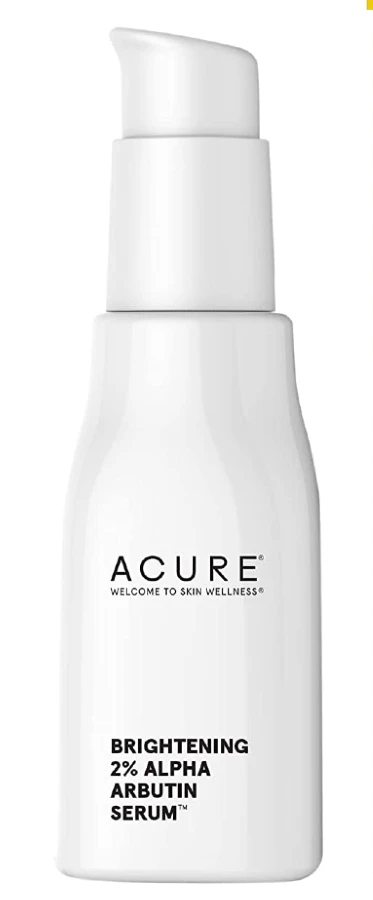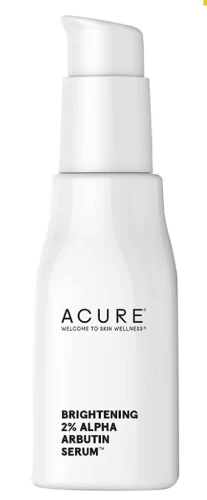 ---
7
Beauty Of Joseon Glow Deep Serum: Rice + Alpha-Arbutin
An in-house favorite, this serum is inexpensive and effective, a real K-beauty staple. The key actives are 68.6% rice bran water, known for its deep moisturizing and clarifying properties, and 2% alpha-arbutin, which helps to fade dark spots and prevent further hyperpigmentation. This one is a universally good pick for everyone looking to improve their skin tone and suits about everyone, as it's gentle and skips alcohol, fragrance, and oils.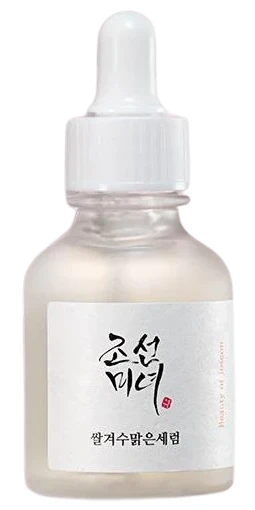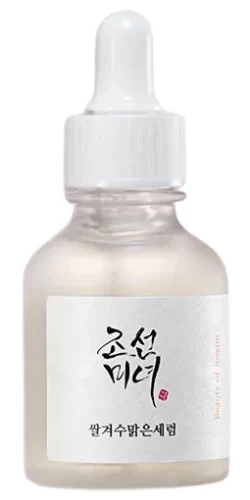 ---
8
Glo Skin Hydra-Bright Alpha Arbutin Drops
If you want to lighten dark spots asap, look no further than Glo Skin Alpha Arbutin Drops. It packs skin brighteners galore, including alpha-arbutin, glycolic acid, lactic acid, licorice root, and glutathione, meaning it's super effective at improving clarity and texture. While some of these science-backed actives inhibit pigment production, others encourage gentle exfoliation to shed damaged cells and replace them with healthier and more luminous ones. Bonus: The light gel-like texture melts into the skin without any sticky feel and leaves you with a moisturized complexion and a healthy glow.