We get it, the idea of slathering bee venom-infused skincare products on your face might sound a little intimidating, but stay with us for a moment. Bee venom is chock-full of proteins, peptides, and amino acids that deliver a range of benefits to your skin. I'm talking about softening fine lines, boosting antioxidant protection, and improving skin tone and texture.
This bee venom thing isn't just some hype going on in the beauty industry. Studies have shown that it stimulates collagen production and increases blood circulation, which is like a natural plumping agent for your skin. Plus, the anti-inflammatory properties can help calm breakouts and redness, leaving you with a smooth complexion.
Now, I know what's going through your mind: "Is this stuff safe?" Absolutely! Unless you're allergic to bee stings, you have nothing to worry about using bee venom products. And the cherry on top: The extraction process is bee-friendly, so you can feel good about using products with this natural wonder without harming your buzzing friends.
We've decided to narrow down the best bee venom skincare products on the market. We paid close attention to factors such as texture, absorption, and overall effectiveness, and consulted with other skincare experts and reviewers to gather additional opinions and insights. Explore our selection and find the best product that aligns with your skin needs and goals.
The best bee venom skincare products
---
1
Benton Snail Bee Ultimate Serum
This bee venom serum target whatever concern you have. It's made in a base of snail mucin, known for its moisturizing and restorative powers, and contains an amalgam of skin-loving ingredients, including four plant-fermented extracts, niacinamide, six peptides, and bee venom. All these work deep into the skin to boost collagen levels and promote cell renewal. Besides, the serum is fragrance-free, oil-free, and lightweight, so it won't leave you feeling greasy but with a smooth, dewy finish. Although it is not as rich in bee venom as most products on this list, it's the best option if you're looking to address the signs of aging and acne breakouts.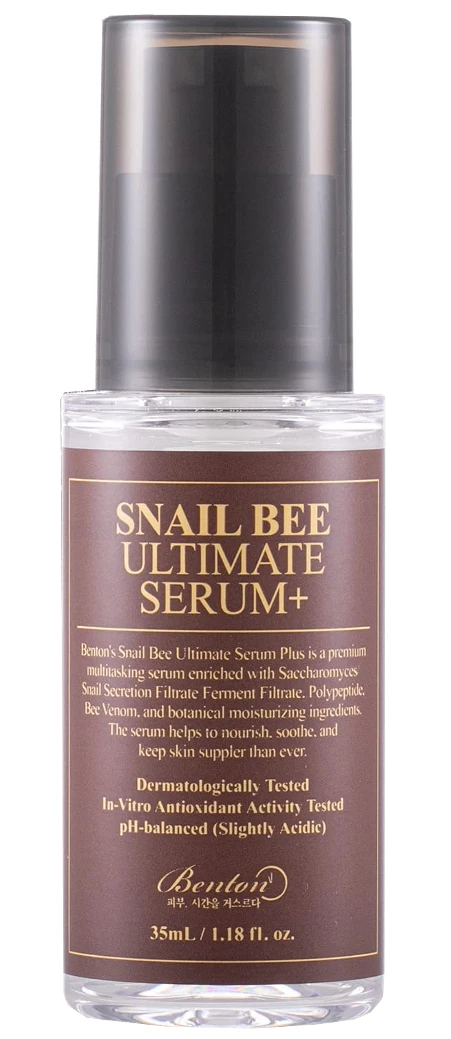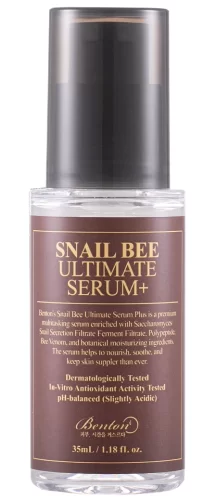 ---
2
True Island Honey Bee Venom Essential Toner
Tired, dull-looking skin? This bee venom-infused toner revives your complexion with just a splash. It provides gentle exfoliation from sugarcane (a natural source of glycolic acid) and PHA to eliminate dead cell buildup and pollutants that can contribute to dullness. And no, the toner won't ever dry your skin as it's infused with a plethora of hydrators and soothers, including Centella asiatica, green tea, and royal jelly (a nutrient-rich substance produced by bees that nourishes and moisturizes the skin.)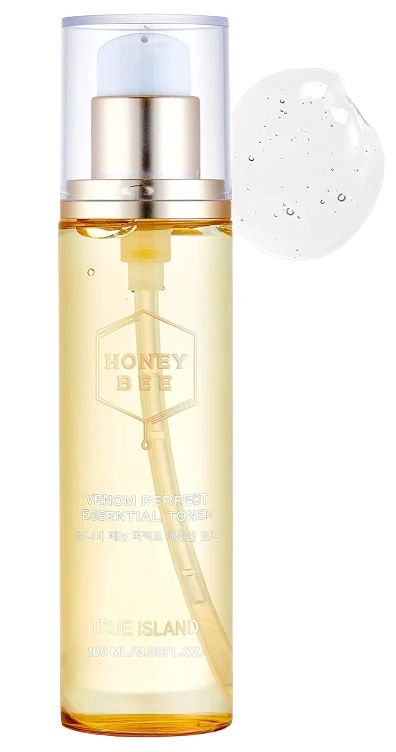 ---
3
Manuka Lane Bee Venom Face Lift Cream
Packed with a powerful combination of natural ingredients, this cream has what it takes to restore your skin's suppleness and radiance. First up is bee venom, which increases the production of skin-firming proteins for a lifted appearance. Next, the cream is enriched with Manuka honey and hyaluronic acid, two humectants that work together to attract water into your skin and increase moisture levels. And to seal in all that hydration, the cream is infused with nourishing shea butter, rich in fatty acids. However, just be aware the product is too thick to be worn under or over makeup.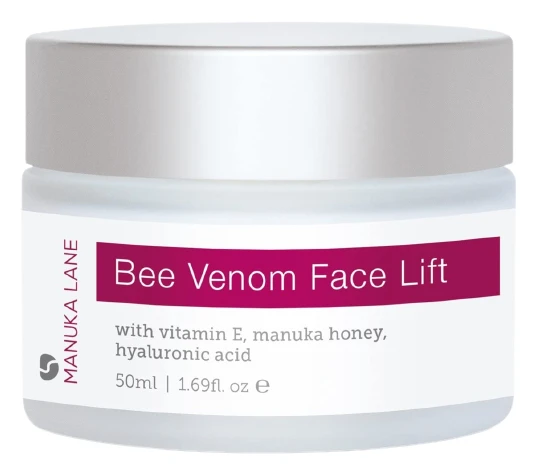 ---
4
Rodial Bee Venom Eye
Perhaps you are hunting for a new eye cream infused with bee venom? Then look no further than Rodial Bee Venom Eye. It loads a breakthrough complex of peptides (called Haloxyl) coupled with growth factors, bee venom, and plant stem cells to reinforce firmness and tone the eye area while mitigating the pigment responsible for dark circles. Plus, you'll love the rich, buttery texture that glides effortlessly to comfort and nourish.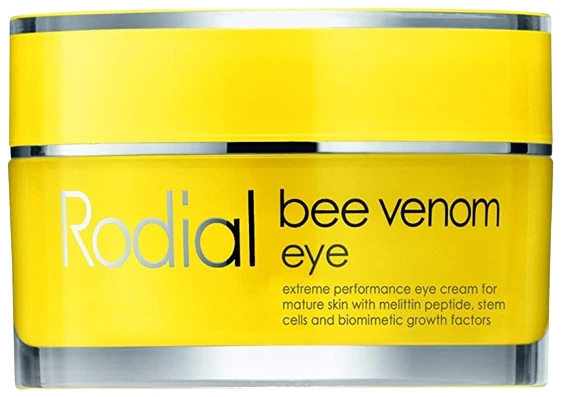 ---
5
I'm From Honey Mask
This K-beauty mask turns out to be one of the most popular bee venom skincare products. It's made in a base of natural honey alongside snail mucin and other bee products, including propolis, bee venom, and beeswax. All these work in tandem to provide deep moisture and smooth wrinkles without leaving greasy or sticky residues. Use it in your nighttime routine, once or twice weekly, to wake up to soft and glowing skin.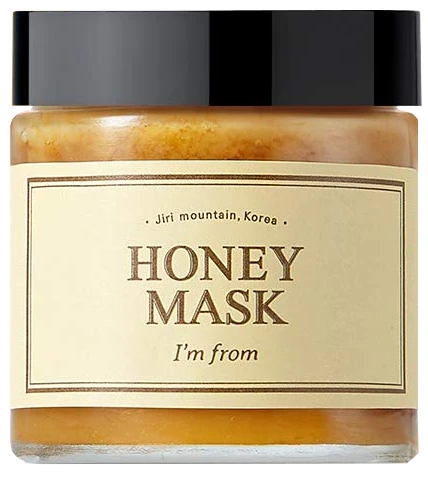 ---
6
Benton Snail Bee High Content Steam Cream
This bee venom cream might be your new holy grail to face the plummeting temperatures of winter. The hyaluronic acid, snail filtrate, and bee venom work synergistically to protect, heal, and hydrate, while niacinamide and peptides increase the skin's resilience to external foes. And the best part: all these actives are blended using steam technologies to keep them at their peak potency. P.S.: This is a heavier cream, so it's best to use it at night.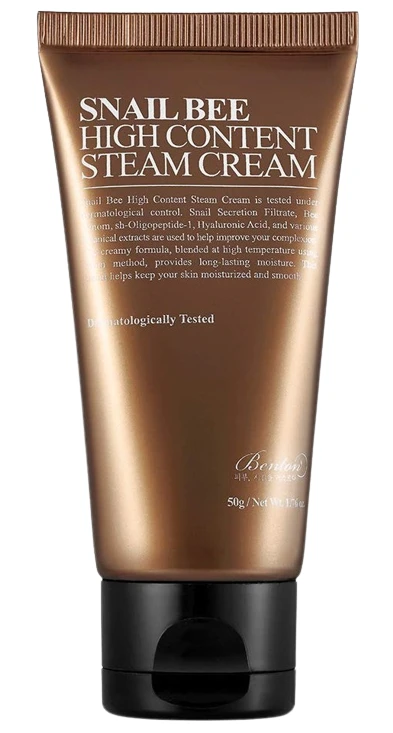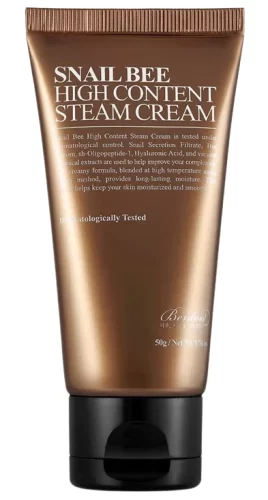 ---
7
Manuka Doctor Night Cream
Along with bee venom, this night cream uses regenerative ingredients like royal jelly, rosehip oil, and honey to repair aging skin and hike up collagen levels. The addition of shea butter and avocado gives the cream a rich, emollient texture that feels like heaven (and leaves the skin baby-soft by morning). And what we love the most is that Manuka Doctor is committed to sustainability, so you can feel good about your purchase knowing that you're supporting an environmentally conscious brand.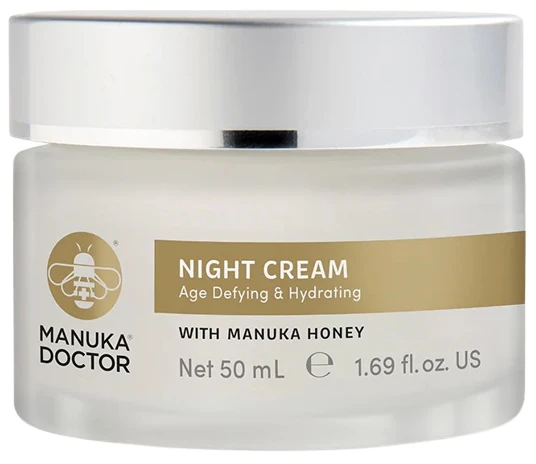 ---
8
I'm From Honey Serum
Formulated with a powerful blend of bee products, including honey, royal jelly, propolis, and bee venom, this serum is the perfect antidote to all signs of aging that all skin types can use. Furthermore, it goes the extra mile by protecting your skin from free radical damage that leads to dark spots and loss of firmness, thanks to the antioxidant-rich niacinamide, Centella asiatica, and vitamin C.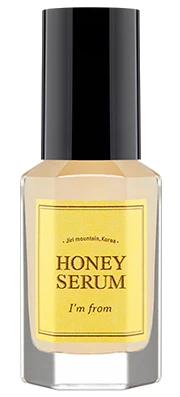 ---
9
Belo SunExpert Perfecting Shield Tinted Sunscreen
If you're looking for a no-makeup look, this tinted sunscreen infused with bee venom will even out your complexion and cover up any imperfection while providing the best-in-class UV protection. It dries and absorbs quickly and doesn't feel sticky but pampering and barely there. It's like a BB cream in sunscreen, so it actually cuts an extra step in your beauty routine by combining makeup and skincare.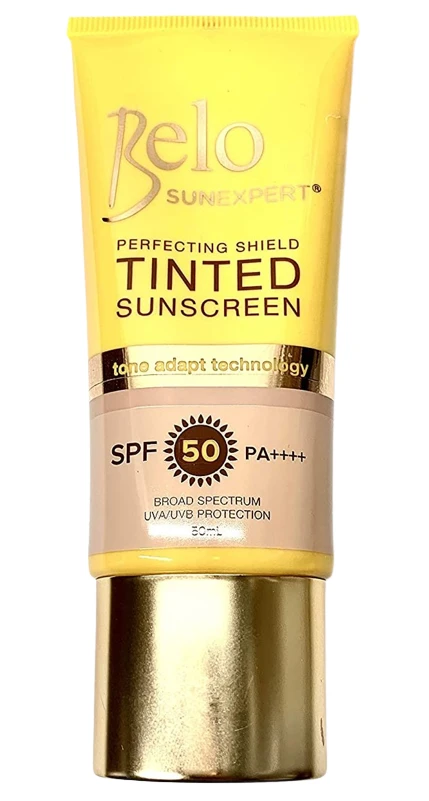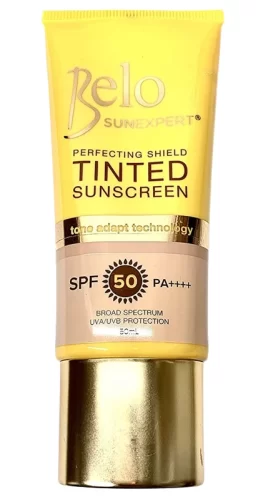 ---
10
Lanocreme Bee Venom Face Mask
Whether you're stressed with dehydrated skin, uneven tone, or wrinkles, this product is just what the doctor ordered. The mask is powered by a considerable amount of emollients and moisturizers, meaning it's highly softening and hydrating. Moreover, it packs bee venom, manuka honey, and propolis for added antioxidant and anti-aging benefits.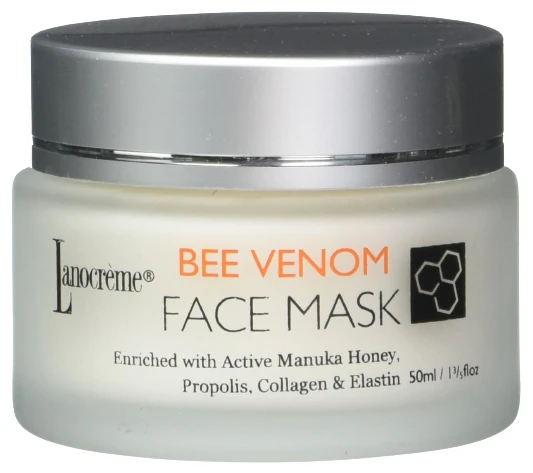 ---
The bottom line
At Women's Concepts, we're committed to bringing you only the best skincare products. Our team spends time vetting products, from bestsellers to up-and-comers, to find the most effective solutions for your skin. We rely on reliable sources such as dermatologists' insights, clinical trials, and scientific journals to ensure that our recommendations are based on facts, not hype. Read our editorial policy to learn more about our sources of information and the process of researching and fact-checking the content.