I enjoy a lot cleansing my skin. Getting rid of all products I've been layering on in the morning and having the perfect canvas for doing my 6-step PM skincare ritual is a dream. If you feel the same, you'll be excited to browse through the best face washes for 30s I've prepped for you. They address all skin types and concerns you can think of, plus they fit every budget so you can find your perfect match in the blink of an eye.
How to pick the best cleanser for your 30s?
The very basic step of our skincare routines is a good cleanser. Even if it doesn't sit on the complexion as a serum or moisturizer does, picking the wrong cleanser might have unwanted outcomes.
Now, at the bare minimum, the best cleanser for 30s should wash away makeup, dirt, and pollution without stripping the skin of moisture. The texture is important too. You want a foaming cleanser if your skin is oily, a lightweight gel for acne-prone or sensitive skin, while a hydrating balm, cream, or oil does best for dry complexions.
And how in your 30s, breakouts (welcome to the club), dark spots, fine lines, excess sebum, or dryness are very likely, picking a cleanser targeting your concern is a must.
Without further ado, below are the best cleansers to use in your 30s for a clean, soft, and radiant complexion.
---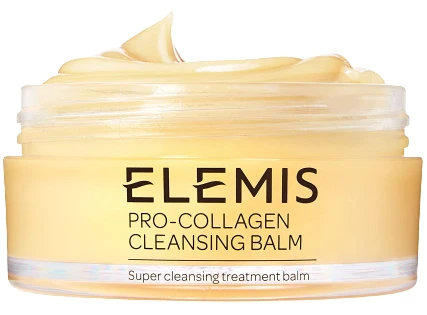 Best Overall: Elemis Pro-Collagen Cleansing Balm
With over 5,000 happy reviewers, it's easy to get why Elemis Pro-Collagen Cleansing Balm takes the spotlight of the best cleansers for 30s. As the name suggests, the cleanser has a balm-like texture, made on a sweet almond oil base, making it super gentle to the skin. Other ingredients worth mentioning are beeswax, shea butter, a blend of nine essential oils, and brown algae to support hydration. This product not only washes away makeup and debris in no time, but it's delicate and infuses skin with nutrients needed for a healthy complexion.
Must mention: if you don't fancy strong scents, this might not be the best for you; some reviewers complain about its overwhelming eucalyptus scent.
---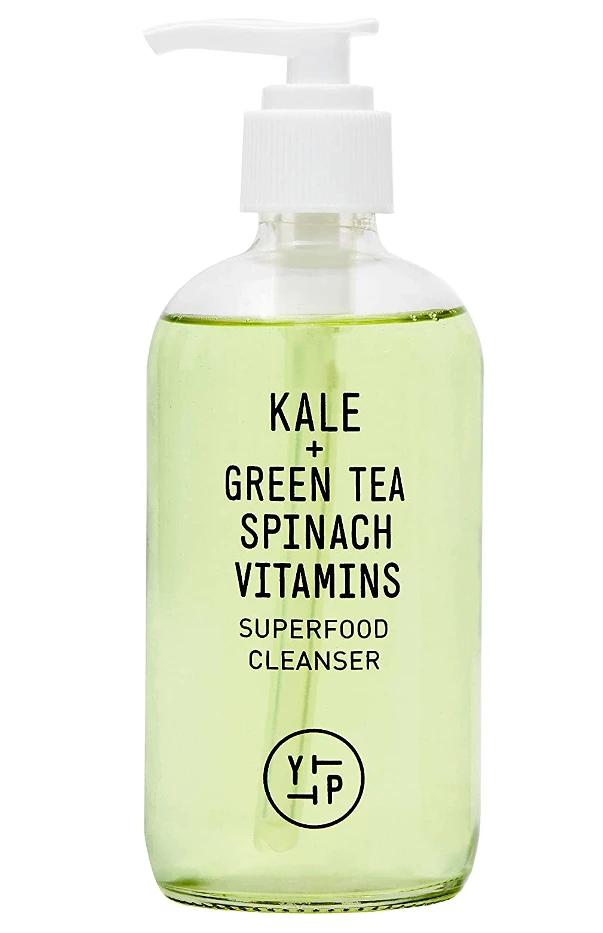 Best with Antioxidants: Youth To The People Superfood Antioxidant Cleanser
If your skin craves antioxidant-rich formula, Youth To The People Superfood Antioxidant Cleanser is your best bet. It's spiked with a mix of antioxidants, such as kale, spinach, and green tea extracts, to energize stressed skin while dissolving all impurities. We like that it's free of drying SLSs, and alcohol, so it cleanses without leaving skin parched and keeps an optimal pH balance. You can use it no matter the skin type or concern, really, it's good for everyone.
---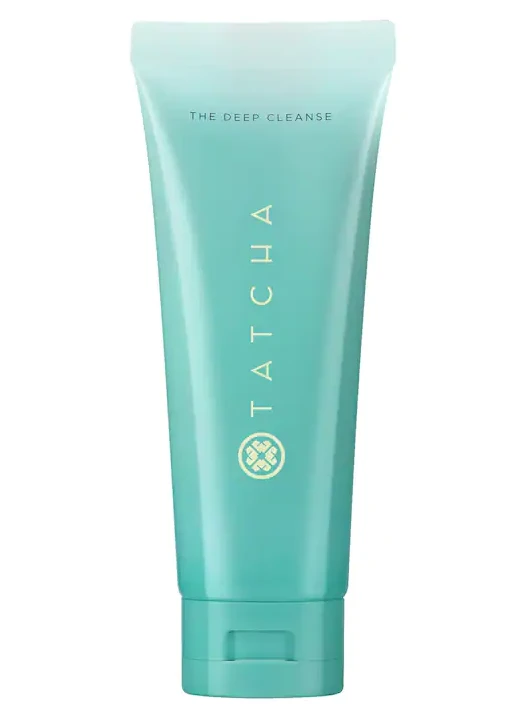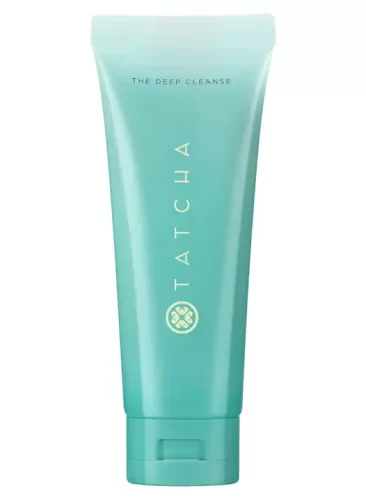 Best for Oily Skin: Tatcha The Deep Cleanse
Tatcha The Deep Cleanse is definitely the best face wash for oily skin folks in their 30s. It gives skin a deep cleanse, leaving it soft and ready for the next steps in your routine — the gel lathers into a creamy foam that instantly dissolves makeup and debris. While the formula is oil-free, it packs ingredients like Japanese luffa fruit, whose fibers encourage dead cells turnover, helping decongest clogged pores and reduce excess sebum.
---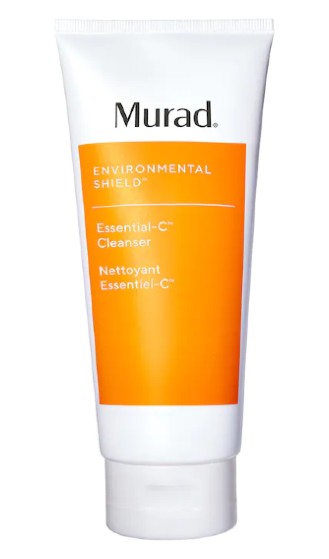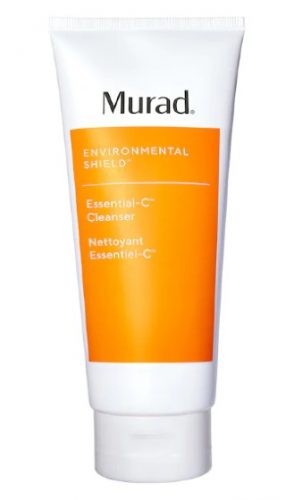 Best for Hyperpigmentation: Murad Environmental Shield Essential-C Cleanser
When dark spots don't leave you alone, you start adding all kinds of brightening agents to your routine. Welp, starting with this cleanser will make everything easier. As it's filled with ascorbic acid (the active form of vitamin C), the face wash aims to diminish dark patches, vitamin A (retinyl palmitate) conditions and vitamin E softens. Even if the formula is gentle to the skin, Murad Essential-C Cleanser is hardworking, dissolving dust and debris without over-drying the skin or stripping away essential oils.
---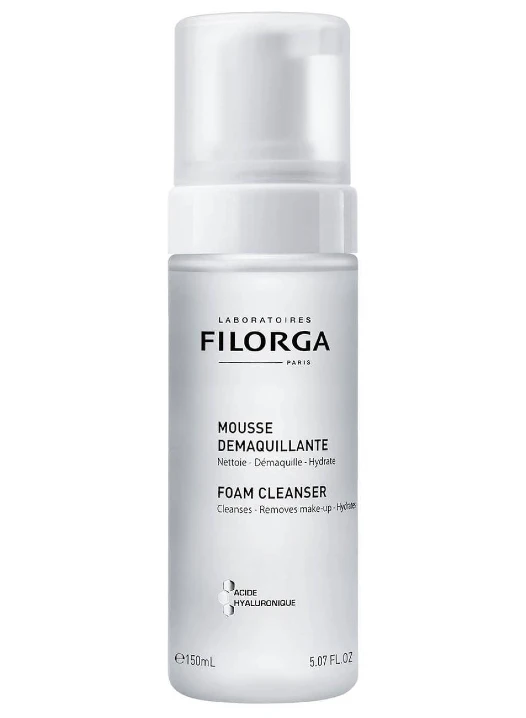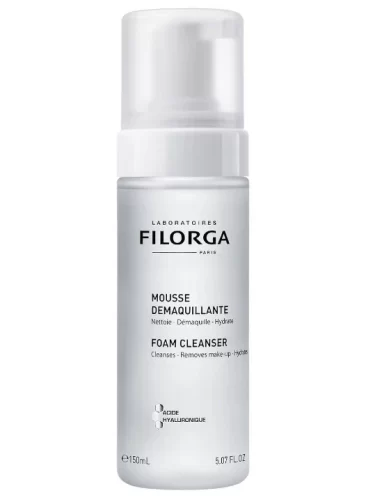 Best Foaming Formula: Filorga Foam Cleanser Face Wash and Makeup Remover
As an oily, breakout-prone skin type, I'm using this cleanser, which removes sebum and dirt while aiming to hydrate with sodium hyaluronate. The liquid formula becomes a rich leathery foam once shacked, and it's truly great at removing makeup and cleansing skin (besides being a joy to use). Two pumps are enough for one wash, and I'm telling you: Filorga cleanser lasts forever! Oh, and I love the clean scent it leaves.
---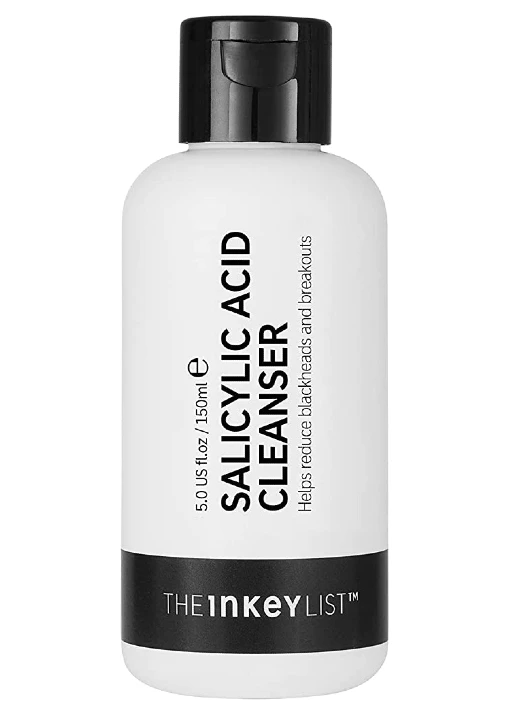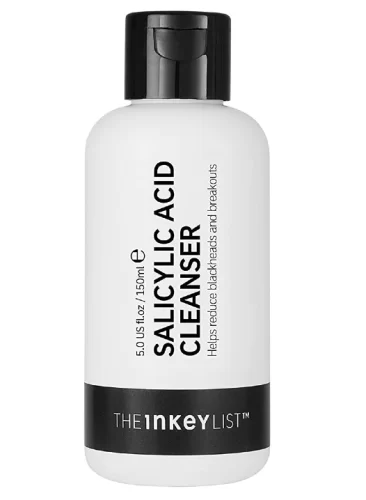 Best for Acne: The Inkey List 2% Salicylic Acid Cleanser
Made with 2% salicylic acid, this face wash works hard to dislodge dead skin cells, unclog pores and help reduce blackheads and blemishes. There's more: it contains zinc to help balance sebum and 0.5% allantoin to soothe inflammations. So, if you're struggling with congested, blemish-prone skin, this face wash won't disappoint, promise!
---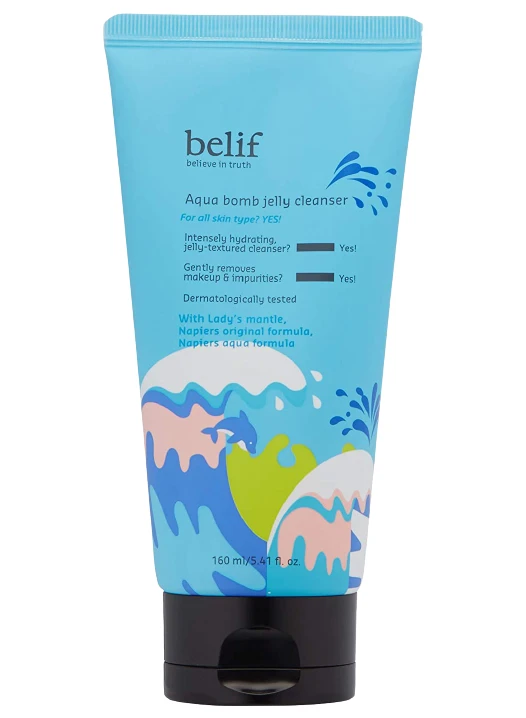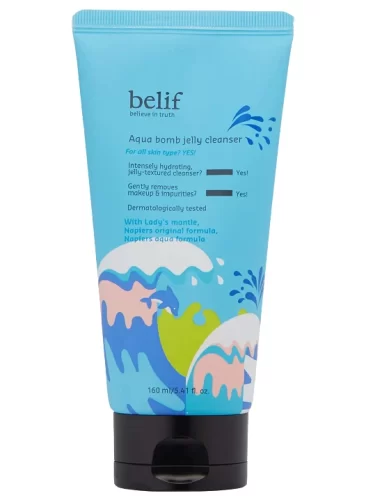 Best with Clean Formula: Belif Aqua Bomb Jelly Cleanser
For a delicate, clean formula, Belief Aqua Bomb Jelly Cleanser is the one. Not only it's free of SLSs and alcohol, but it fusions a blend of gentle ingredients, such as glycerin, lady's mantle, and oat kernel to replenish hydration and minimize pores look. From cleaning to hydrating, it does it all, so no wonder is among the best cleansers for 30s.
---
Best for Budget: Neutrogena Hydro Boost Lightweight Facial Cleansing Gel
Neutrogena Hydrating Facial Cleansing Gel is the answer if you're on a budget and you want a good cleanser. The gel formula transforms into silky leather that removes any trace of makeup, oil, and grime, leaving skin clean and fresh. Plus, it's boosted with glycerin and hydrolyzed hyaluronic acid, two of the most powerful humectants, aiding in replenishing hydration.
---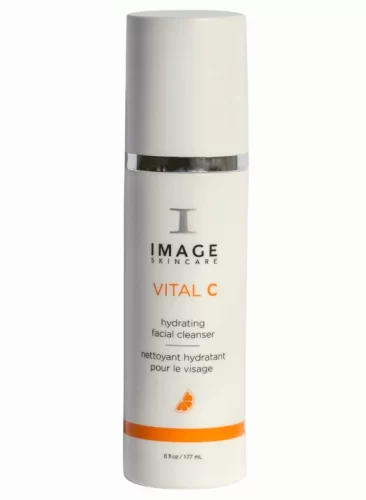 Best for Dry Skin: Image Skincare Vital C Hydrating Facial Cleanser
The creamy, hydrating formula makes this cleanser the best for dry skin fellas since calls on standbys like orange peel oil, sorbitan olivate, and vitamin E meant to moisten while removing dirt, oil, and makeup. Thanks to vitamins A, C, and E, the formula infuses skin with antioxidants too — basically, this face wash is where cleansing meets skincare.
---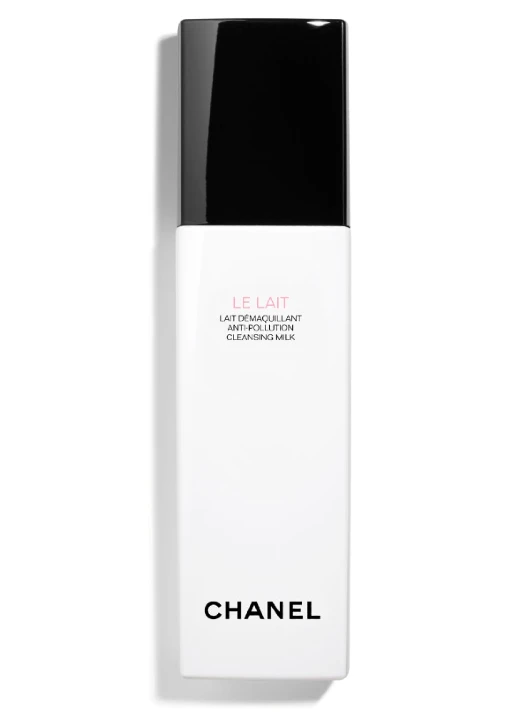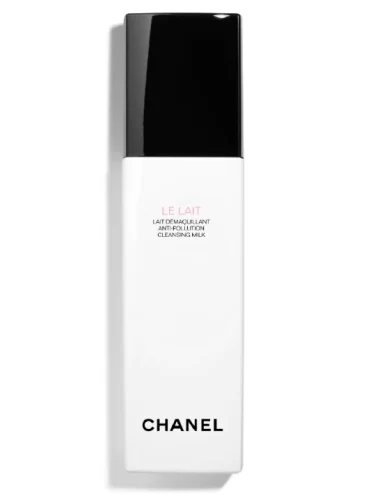 Best Anti-Pollution: Chanel Cleansing Milk
Feeling like splurging on a miraculous face wash? Compared to most cleansers, Chanel Cleansing Milk works differently: slather on dry skin, massage gently, and remove with a cotton pad. Yep, you don't even need water. Besides removing pollution and breaking down makeup (waterproof too!), the cleanser leaves skin soft and satiny due to the addition of shea butter, Camellia Kissi seed oil, and marine algae. And the luxurious feeling will make you look further to cleansing your skin!
---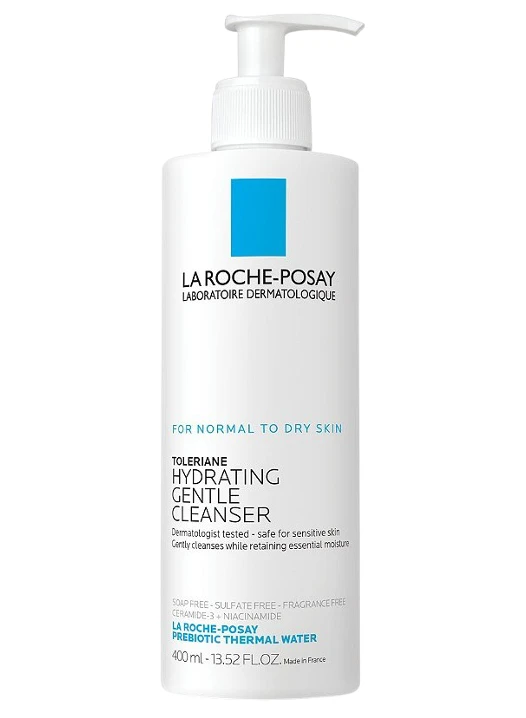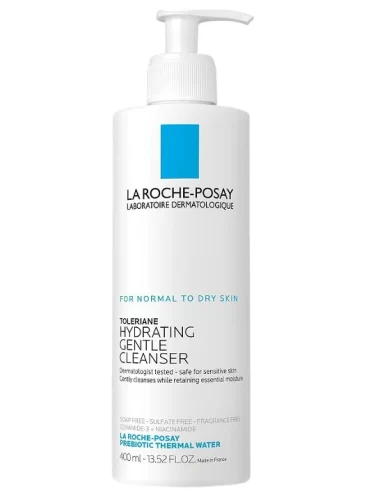 Best for Sensitive Skin: La Roche-Posay Toleriane Hydrating Gentle Facial Cleanser
If your complexion is easily reactive, reach for La Roche-Posay Toleraine Hydrating Cleanser. The formula has a milky cream texture that supports skin to retain moisture while properly removing makeup and dirt, leaving no residue behind. Enriched with a mingle of ceramide, glycerin, and niacinamide, this face wash aids in restoring the skin barrier, replenishing hydration, and balancing skin pH. Wait, there's more about this one: is fragrance-, oil-, soap- and sulfate-free, and non-comedogenic.
---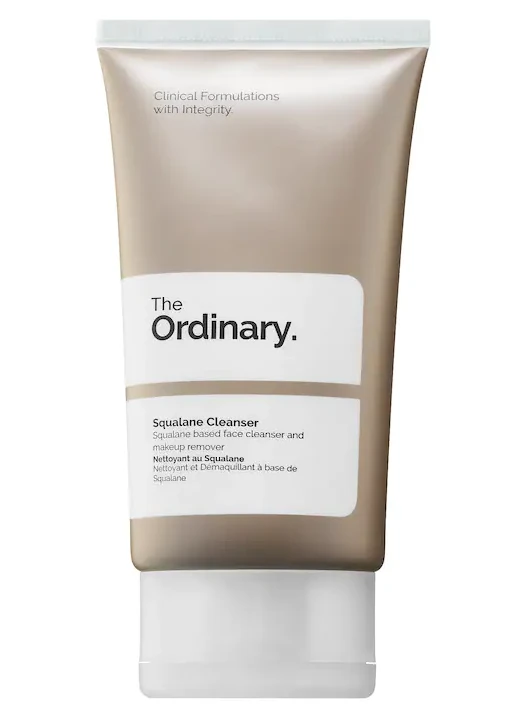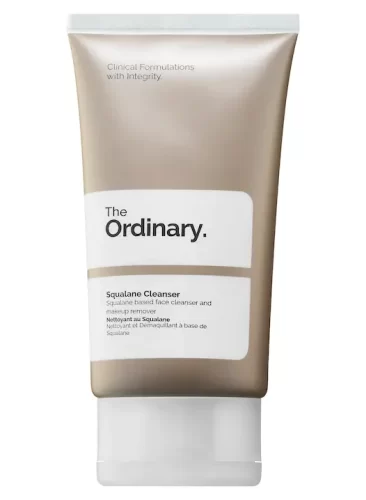 Best for Broken Barrier: The Ordinary Squalane Cleanser
Since it's made on a squalene base (oil that mimics skin sebum), The Ordinary Squalane Cleanser is the best face wash for 30s if you're struggling with a broken skin barrier. The moisturizing cleanser has a balm-to-oil formula that, once rubbed into the skin, becomes a hydrating oil that won't ever leave skin feeling tight while gently liftings dirt and makeup. The good news is that all skin types can use it, including dehydrated and sensitized ones.