If you want your (compromised) skin to look and feel the best it ever has, it's high time to add the best colloidal oatmeal skincare products to your forever-expanding beauty routine.
Dry, irritated skin feels merely uncomfortable, and addressing it with this soothing, gentle compound rich in fats, proteins, and antioxidants is a more-than-stellar idea. Colloidal oatmeal is showing up in a host of products because it has galore benefits for the skin, including anti-inflammatory, moisturizing, barrier strengthening, soothing, repairing, and protecting, and it has even been regulated by the U.S. Food and Drug Administration as an effective over-the-counter skin protectant.[1]
Even though anyone can use colloidal oatmeal-infused products, they mainly address people who struggle with sensitivities, eczema, dermatitis, a broken barrier, dehydration, and dryness. This is because of the ability of colloidal oatmeal to enhance the production of ceramides, cholesterol, and fatty acids lipids which form the protective barrier and have a pivotal role in sealing moisture and stopping external factors from harming the skin.[2] As such, whether you're hoping to address dryness, itchy, red, cracked skin, eczema, or soothe your complexion, colloidal oatmeal may be the missing piece of the puzzle, and here are the most effective products containing it.
Before we go to the good bit, keep in mind that colloidal oatmeal skincare products usually contain plenty of emollients and occlusives to soften and hinder water loss, which may be pore-clogging for some. Thus, if your skin is prone to breakouts, make sure you pick a non-comedogenic product to reduce the risk of congesting your pores.
---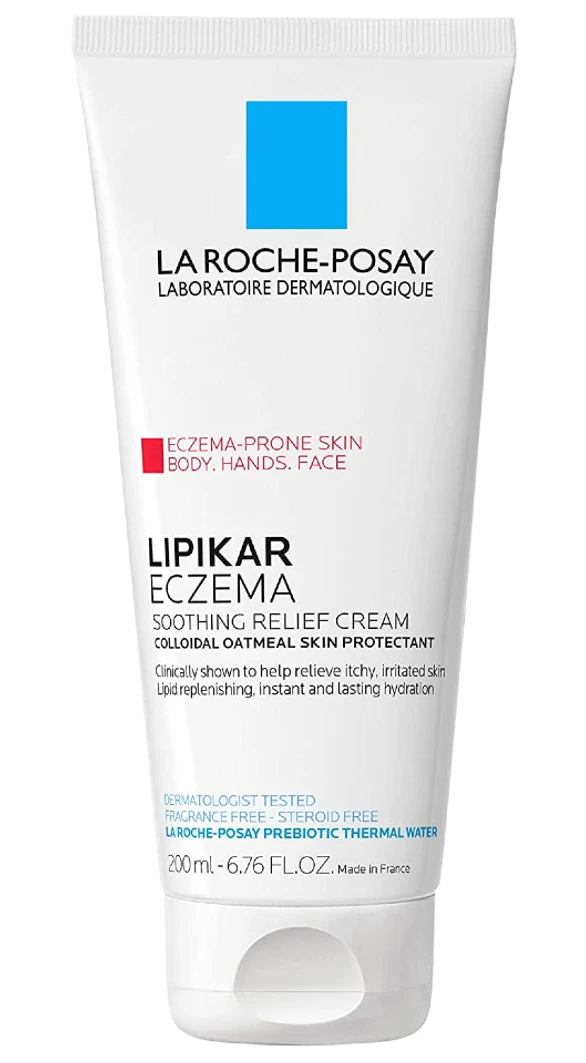 1
La Roche-Posay Lipikar Soothing Relief Eczema Cream
This is the best colloidal oatmeal cream you can use from head to toe. Whether you've got rough patches or eczema on your face or body, this cream will get it fixed with 1% colloidal oatmeal, promising to relieve dryness, itching, and redness. Moreover, shea butter has emollient and occlusive benefits, softening skin and sealing moisture, while niacinamide strengthens the barrier. The soothing, non-greasy texture instantly comforts the complexion without leaving any tacky feeling, plus the formula is non-comedogenic and fragrance-free.
---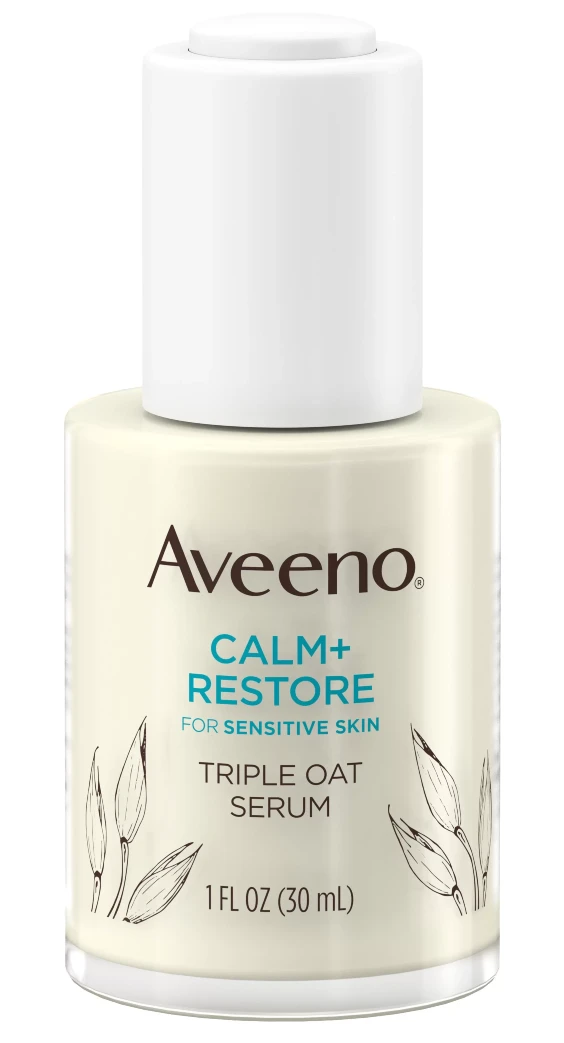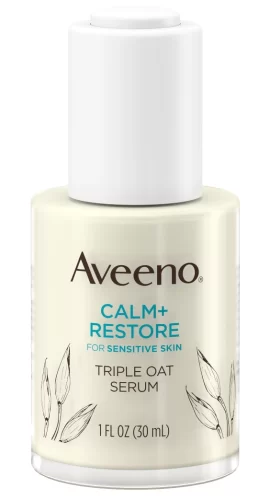 2
Aveeno Calm + Restore Triple Oat Hydrating Serum
To target sensitivities and dryness, Aveeno Calm Serum is laced with a triple oat complex, soothing wild chamomile and regenerating Centella asiatica for resilient and more fortified skin. It's the perfect pick for an impaired barrier when transepidermal water loss increases and skin risks becoming dry and irritated, but it can also be used as a preventative solution to keep skin soothed and nourished. Bonus: it's fragrance-free and has close to 15,000 five-star Amazon reviews.
---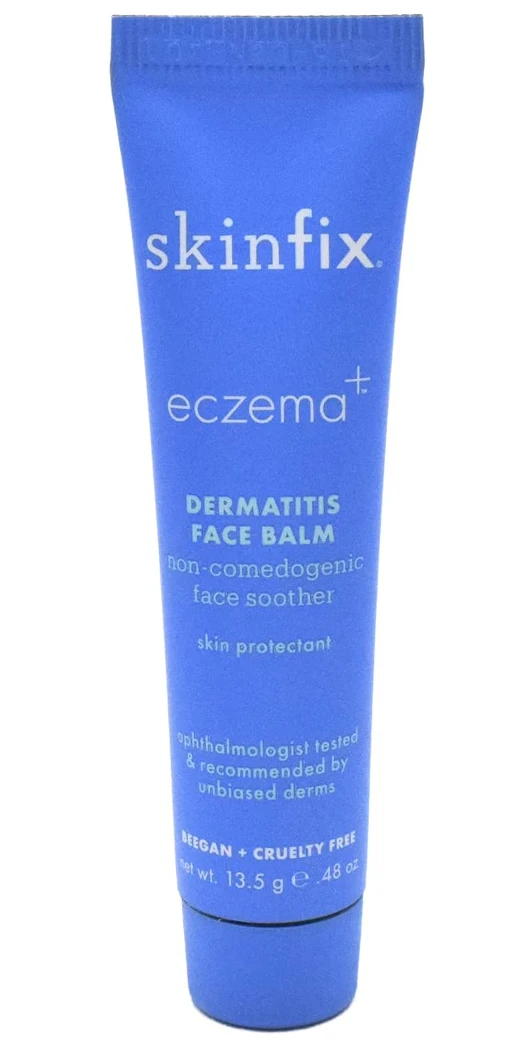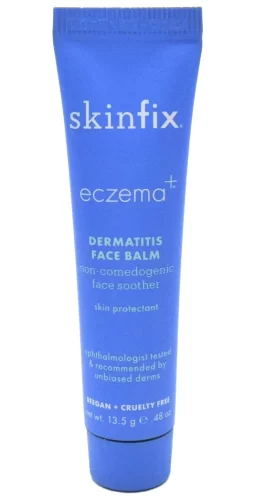 3
Skinfix Eczema+ Dermatitis Face Balm
This concentrated sheer balm is ideal for soothing eczema, dermatitis, or dry patches over the face, including the eye area. Simply put, it's a quick pick-me-up for rough skin thanks to 5% colloidal oatmeal plus a serious dose of shea butter and allantoin, both known for their moisturizing and protective benefits. All whilst a slew of occlusives, among which beeswax, petrolatum, and sweet almond oil, trap moisture, preventing dehydration.
---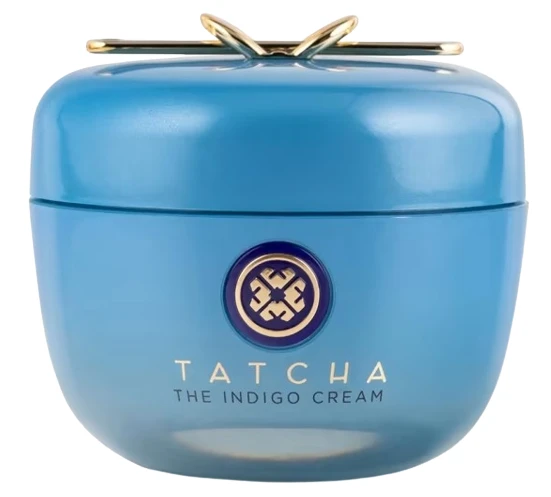 4
Tatcha Indigo Cream
Thanks to 2% colloidal oatmeal, Tatcha Indigo Moisturizer promises to relieve irritation and itching, while the indigo plant (hence the color) calms the complexion. Additionally, the formula is loaded with a rice complex, giving it even more soothing and reinforcing benefits. Made with sensitive skin in mind, the delicate moisturizer has a velvety-rich cushiony texture that never feels greasy but is like a comforting hug for the skin and never clogs pores as it's non-comedogenic.
---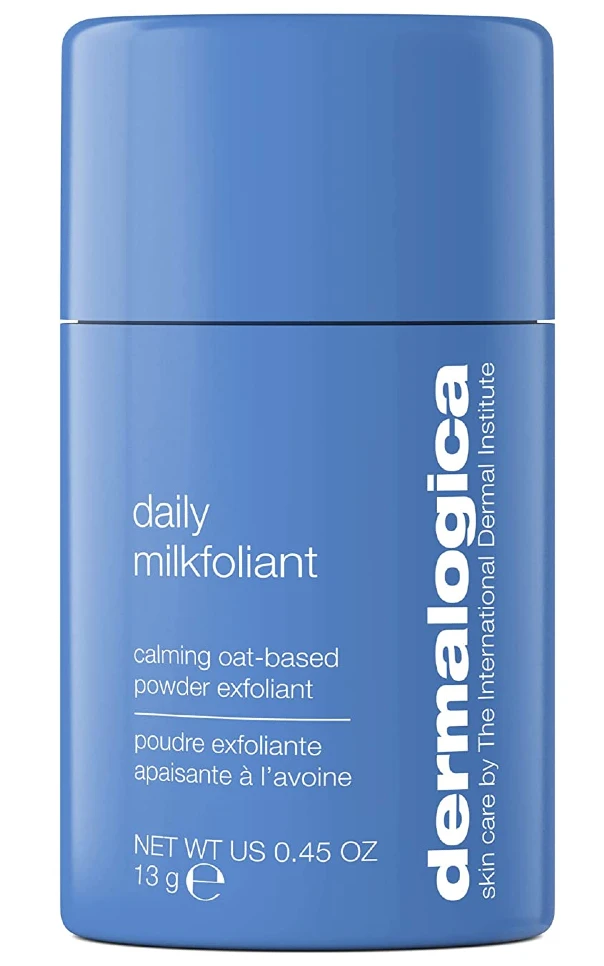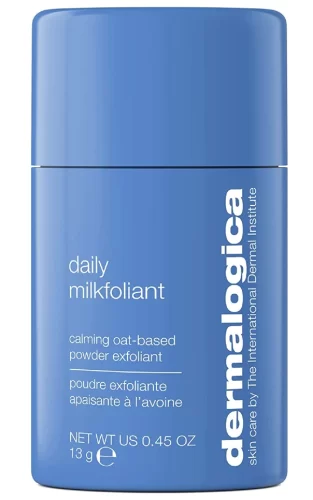 5
Dermalogica Daily Milkfoliant Exfoliator
Colloidal oatmeal meets with papain (papaya exfoliating enzyme), salicylic acid, and rice enzyme to offer a deep and effective yet gentle exfoliation in Dermalogica Daily Milkfoliant Exfoliator. Dead cells are sloughed off, excess oil and impurities are removed, and skin is left smooth and supple and is as gentle as you can use it daily. Just dispense some powder into wet hands, rub until you get a creamy paste, gently massage into the skin and rinse thoroughly with lukewarm water.
---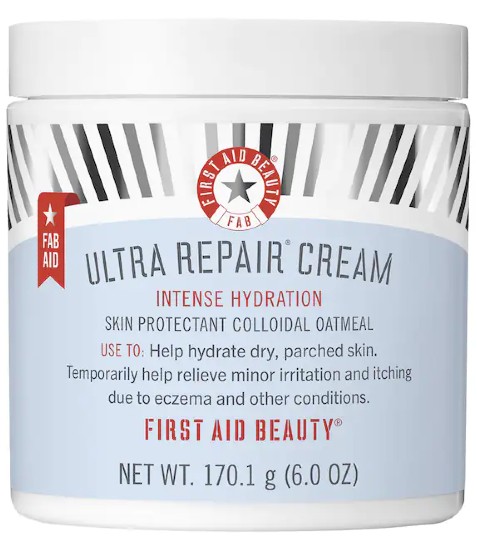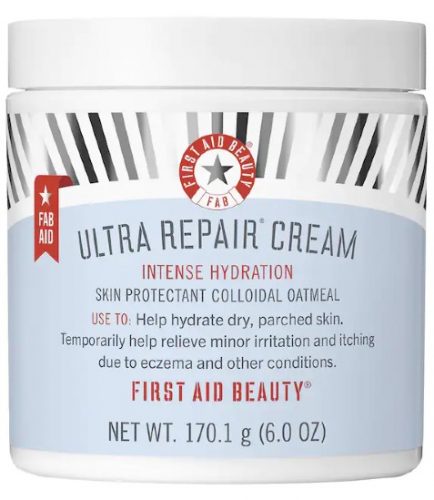 6
First Aid Beauty Ultra Repair Cream
Whether you're facing dry winter skin or you're an all-year-round sufferer, First Aid Beauty Ultra Repair Cream is the best colloidal oatmeal product to address lack of moisture, irritation, itching, and rashes — everybody raves about it and how effective it is. The formula packs 0.50% colloidal oatmeal to relieve tightness, shea butter which is rich in fatty acids to keep skin moist and soft, squalane to seal moisture, plus allantoin to reduce irritation and moisturize some more.
---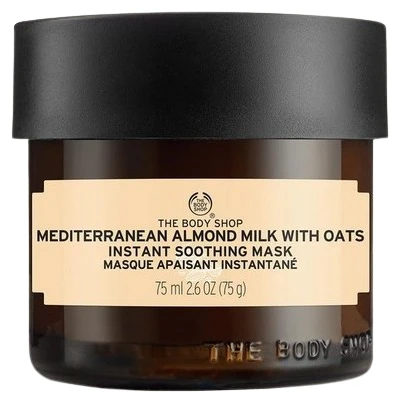 7
The Body Shop Instant Soothing Mask
This comforting mask is the perfect way to pamper your skin twice a week in order to reinforce and alleviate dryness and sensitivity. In addition to colloidal oatmeal, the mask loads olive oil, shea butter, and probiotics, to name a few, all working to soften, strengthen and fortify. When removing the mask, the brand recommends gently massaging in circular motions to help the exfoliating particles lift dead cell buildup and bacteria so softer, clearer skin is revealed.
---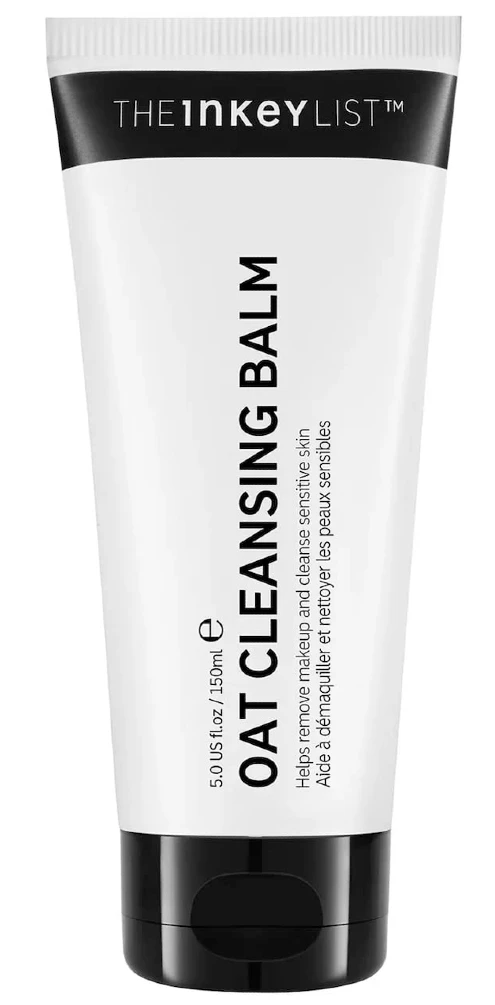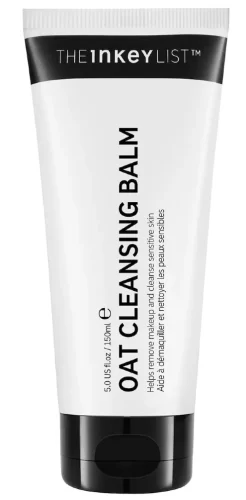 8
The Inkey List Oat Cleansing Balm
This cleansing balm is made with 3% oat kernel oil and 1% colloidal oatmeal, both of which smooth the skin, ease redness, and support moisture. So you can be sure that while this sulfate-free face wash effectively dissolves makeup and impurities, it never strips the skin of essential moisture or leaves it tight. It's a perfect pick for those with sensitive skin, but anyone and everyone can use it, really.
---
Sources
Women's Concepts uses reliable sources, including dermatologists' insights, clinical trials, and scientific journals, to find accurate information and support all the facts shared in our articles. All statements and claims have clear and legit references. Read our editorial policy to learn more about our sources of information, our process of researching and fact-checking the content, and how our team strives to keep all articles updated, completed, and trustworthy.
References
CFR – Code of Federal Regulations Title 21, July 20, 2022, Part 347 Skin Protectant Drug Products For Over-The-Counter Human Use
Ilnytska O, Kaur S, Chon S, Reynertson KA, Nebus J, Garay M, Mahmood K, Southall MD. Colloidal Oatmeal (Avena Sativa) Improves Skin Barrier Through Multi-Therapy Activity. J Drugs Dermatol. 2016 Jun 1;15(6):684-90. PMID: 27272074.