Looking to venture into the world of K-beauty? Innisfree is a brand worth exploring. From hydrating serums to refreshing face masks, it's all about harnessing the power of nature to bring out your skin's natural glow. If you're ready to take the plunge, we've looked at the entire range and narrowed it down, selecting the best Innisfree products to streamline your beauty routine and help fix your skin woes.
Why does Innisfree stand out?
Innisfree is a Korean beauty brand that sources its natural botanical extracts and oils responsibly from the pristine Jeju Island, offering highly effective formulas that are both pure and potent without the use of harmful chemicals or preservatives. Their sourced ingredients are not commonly found in other products, setting Innisfree apart from the rest. The brand's commitment to protecting the environment by maintaining the unique ecosystem of Jeju Island is also truly commendable.
The best Innisfree products
---
Innisfree Pore Clearing Facial Volcanic Cleansers
This foaming formula from the Volcanic range is great to kick off your skincare routine because it works incredibly well to clear skin of impurities. The Jeju volcanic clusters used are pulverized, allowing particles smaller than pores that sink deep within the skin to absorb sebum, decongest, and banish bacteria. As a result, your face is left looking clear and smooth.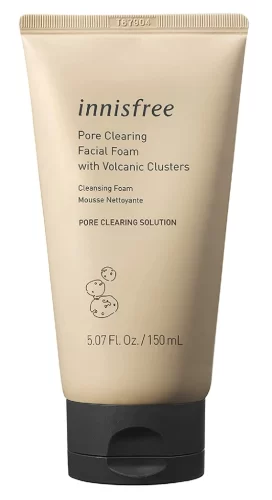 ---
Innisfree Green Tea Seed Intensive Hydrating Serum
This intensely hydrating serum is the best Innisfree product for dry skin. It's a bestseller of theirs–for good reasons! The serum contains a ton of humectants, including five types of hyaluronic acid, to draw moisture to your skin barrier. Another focal ingredient here is green tea extract. Innisfree carefully selected their green tea from 3,301 varieties, choosing a specific variety rich in 16 hydrating amino acids. The result? Your face will feel comforted and soothed with a seriously plump, glowy appearance.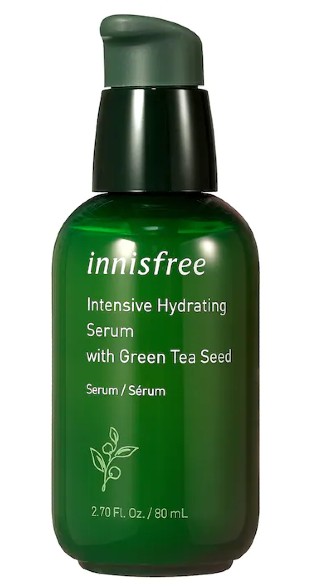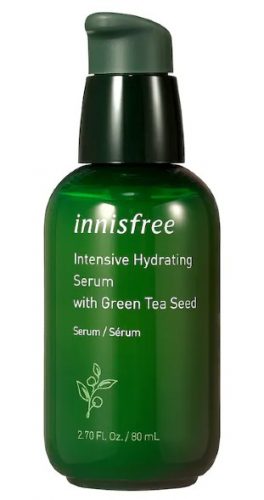 ---
Innisfree UV SPF Sunscreen Broad Spectrum
No skincare stash is complete without a decent SPF, and Innisfree's is definitely one to go for. This lightweight lotion applies seamlessly, leaving invisible protection (nobody wants a white cast!) and a fresh-faced glow. The formula contains a blend of green tea, cica, and sunflower seed oil to provide soothing hydration that lasts all day. You can then head on out as you are or easily apply your makeup over the top. We 100% approve!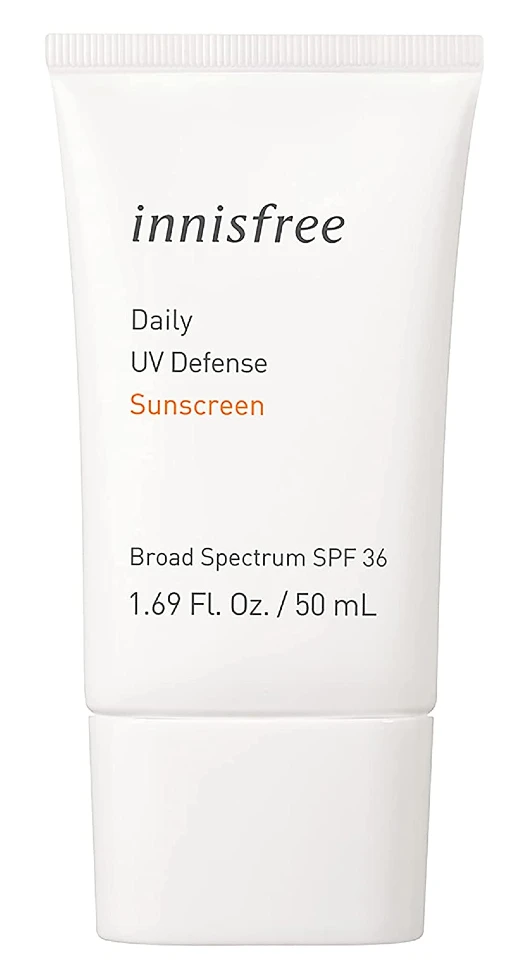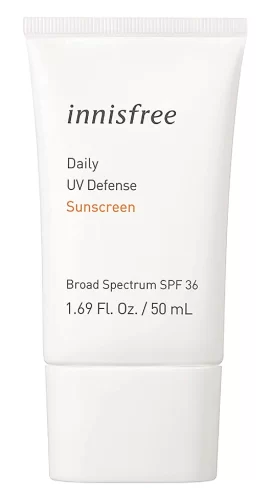 ---
Innisfree Black Tea Youth Enhancing Serum
If you need a skincare routine that'll keep you looking youthful, this serum is the one to go to. The lightweight formula is an ideal addition to your morning and nighttime routine, delivering protection and instant support for aging signs. With the addition of infused black tea, the serum gains a whole host of antioxidants, which fight free radicals and reduce dark spots. Other notable ingredients for their anti-aging properties are niacinamide, squalene, hyaluronic acid, and ceramide, so you can expect less noticeable fine lines and fortified skin.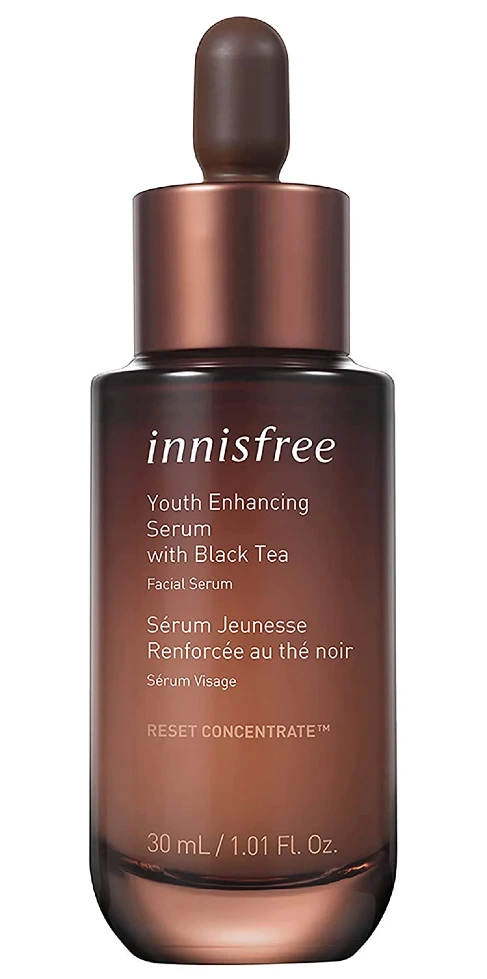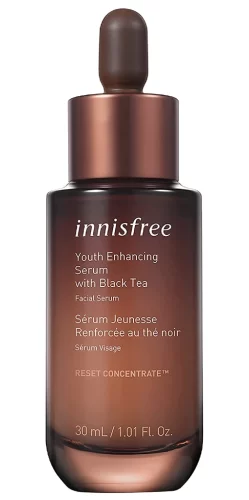 ---
Innisfree Cherry Blossom Dewy Glow Tone-Up Cream
This cream boasts a beautifully lightweight texture that instantly sinks in, soothes, boosts radiance, and prevents dryness. The cherry blossom used within the formula is native to Jeju Island and is packed full of antioxidants and fatty acids that strengthen your skin barrier against pollution, UV rays, and bacteria. Combined with other ingredients like niacinamide and betaine, your skin will look and feel bright and hydrated.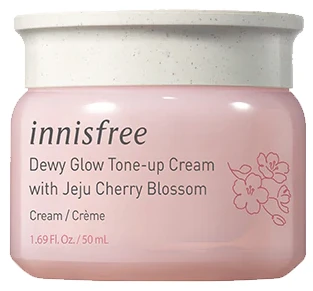 ---
Innisfree Youth-Enriched Eye Cream
Innisfree makes it easy to reduce signs of aging with their Youth-Enriched Eye Cream, the best choice if you want to nourish, firm, and smooth your under-eye skin. Within this little pot, you'll find a powerful formula containing Orchidelixir 2.0—a potent complex of antioxidant-rich orchid extract, brightening niacinamide, and hydrating hyaluronic acid.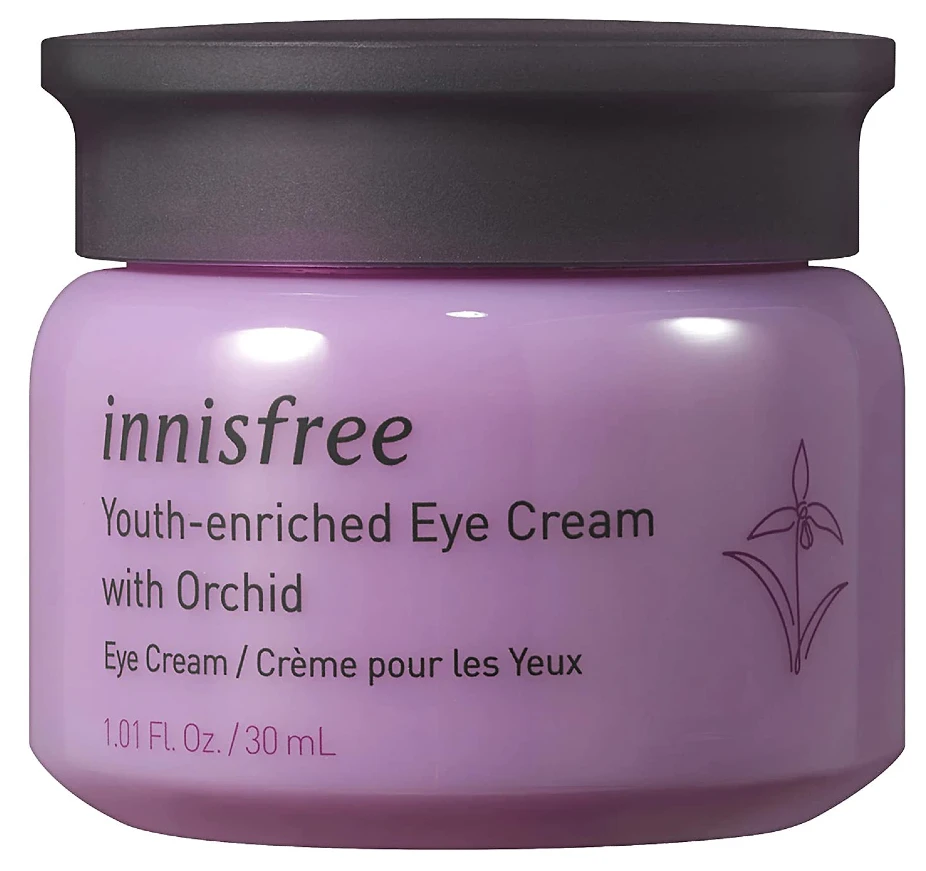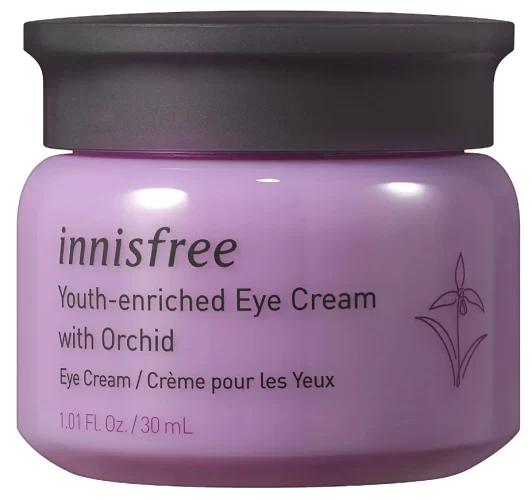 ---
Innisfree Brightening Pore Serum
If any serum proves that fruit isn't just for eating, this is it. To help your skin look incredibly glowy, Innisfree packed this serum full of vitamins. The focal ingredient is Jeju tangerine peel extract which helps reveal a clearer, more radiant complexion with improved firmness and refined pores. You'll also find a well-balanced cocktail of vitamin C, B3, and B5, all of which work together to provide a powerful brightening effect alongside a strengthened and hydrated skin barrier.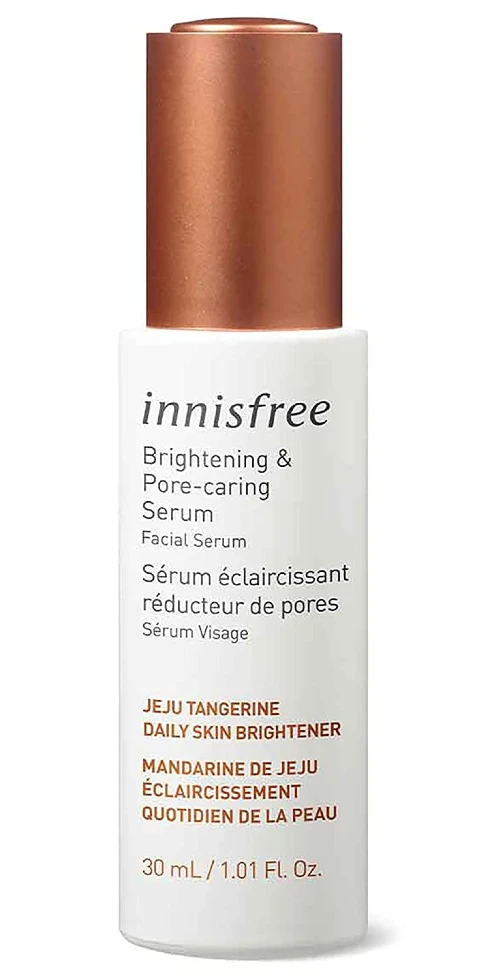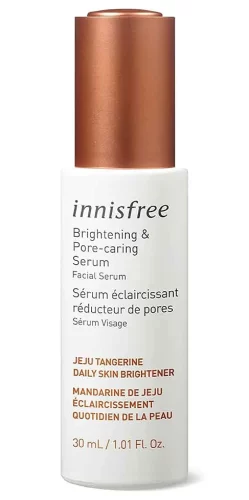 ---
Innisfree Super Volcanic Pore Clay Mask
If a clay mask is a skincare staple for you, the Innisfree offering is a global bestseller with a newly upgraded formula and a cult K-beauty following. We love that it's deeply cleansing and exfoliating without being at all drying. The super volcanic clusters are combined with lactic acid to clear pores, exfoliate, cleanse, and even out skin tone. It's a complete dream if you struggle with oil, congestion, or breakouts.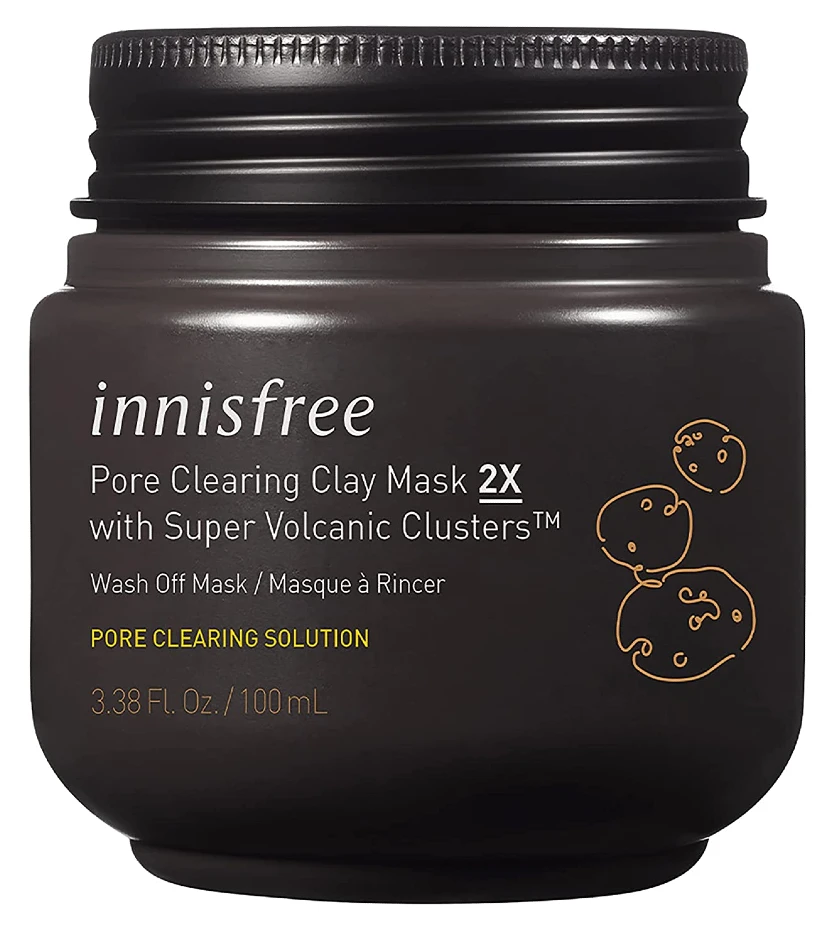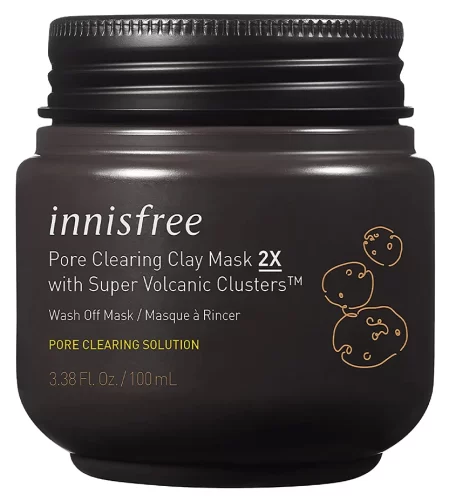 ---
Innisfree Clarifying Spot Serum
Specifically made for acne-prone skin, this clarifying serum helps to purify and smooth your complexion—without drying it out or causing irritation. The innovative formula makes this serum the best Innisfree product for acne because it contains naturally derived salicylic acid, an absolute must-have for clearing acne and reducing sebum. Innisfree also added Bija seed oil, a precious fruit ingredient known for being soothing, as well as improving imperfections and balancing skin without clogging pores. If you use this serum, fewer breakouts are sure to follow!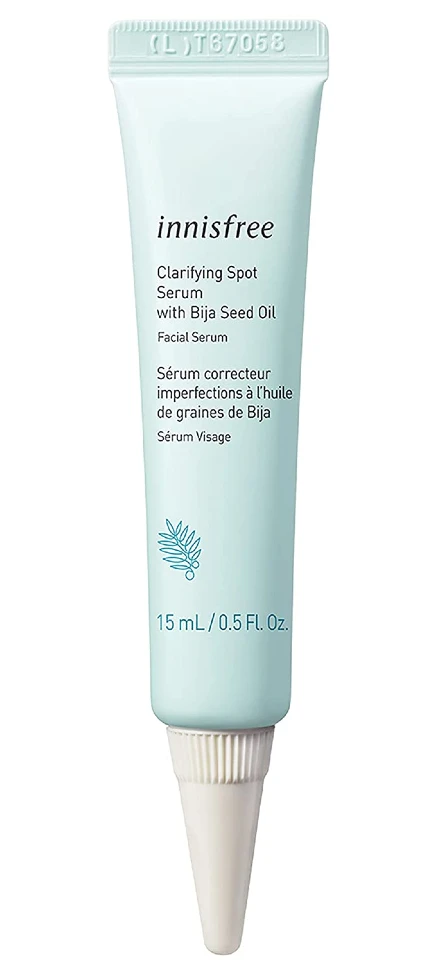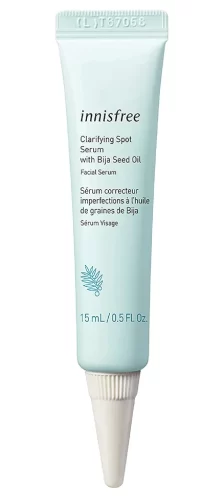 ---
Innisfree Intensive Hydrating Cream
Here's a daily moisturizer that truly delivers on the hydration front. If you love skincare that helps to protect your complexion from environmental stressors, this is an ideal choice. The combination of green tea and green tea seed oil introduces a plethora of antioxidants and amino acids that shield our skin and increase hydration levels. This results in a healthy appearance that leaves you more than happy to go about your day bare-faced.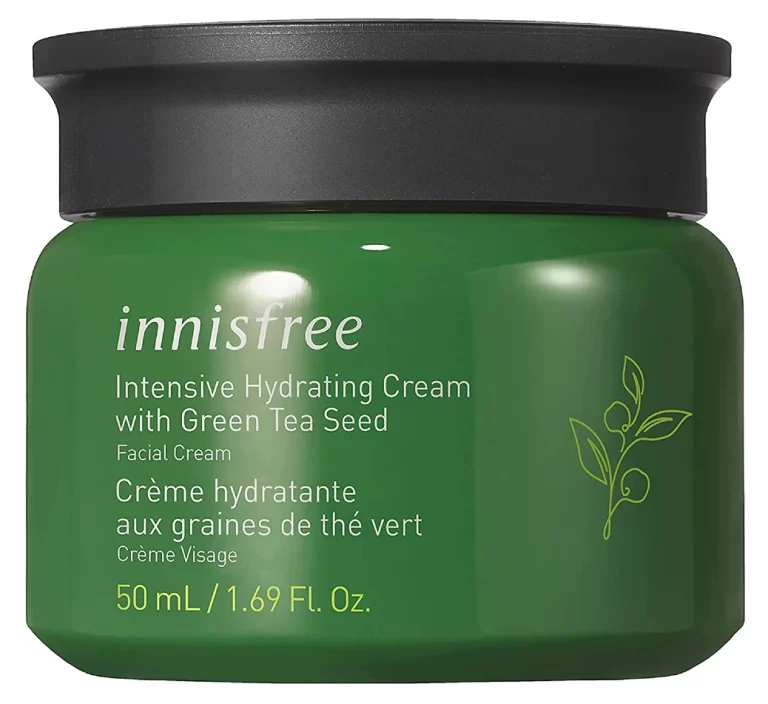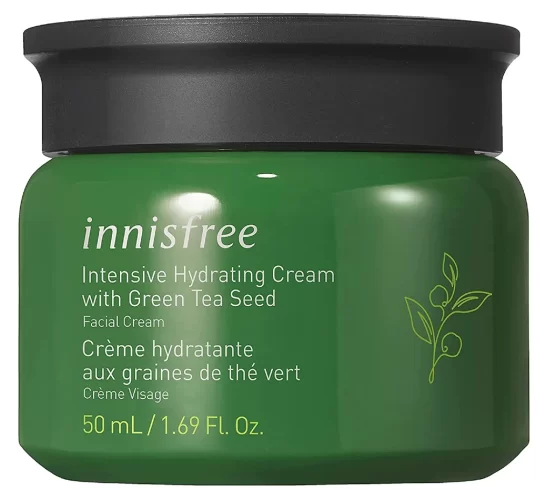 ---
Innisfree Cica Balm
This balm is formulated with four active compounds of Centella asiatica—madecassoside, asiaticoside, madecassic acid, and asiatic acid—to soothe, repair, and strengthen the skin's moisture barrier. The formula is also built around squalane and glycerin to trap moisture and add hydration, so whether you're dealing with dehydrated, cracked, or compromised skin, this balm will fit you like a glove.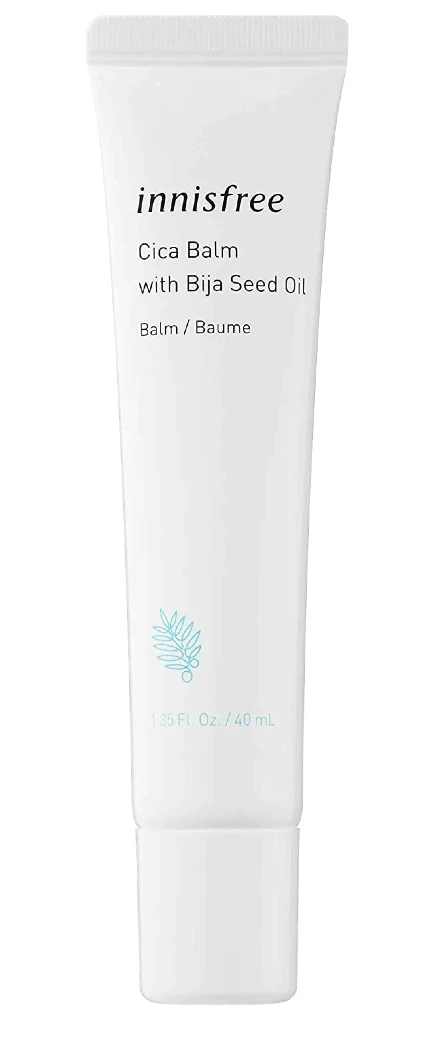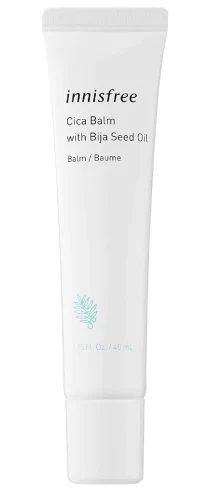 ---
The bottom line
Innisfree has a range of products for each and every skin needs. The beauty of K-beauty is that they believe in layering, which creates a lot of room for a multitude of formulas, consistencies, and products. It was genuinely hard to narrow our list down to just 11 products, but there's always room to expand your routine when a brand is this good, right?
Our verdict? Innisfree products are good, but not transformative. If you're looking to nourish, detoxify and hydrate your skin, they'll be on your liking for sure. However, if your skincare needs are more specific and require targeted treatment, you might find that a medical-grade skincare brand would be a more effective solution.