Although parabens (synthetic chemicals used as preservatives) are known to increase a product's shelf life by preventing the growth of bacteria and mold, their daily use can be problematic for some. There's no secret these preservatives can increase skin sensitivity and disrupt the hormonal system, causing irritations and allergic reactions especially in sensitive skins. People with psoriasis, eczema, or dermatitis have even more reasons to say pass to parabens since they can be inflammatory in these conditions.
Despite their less friendly nature, plenty of products still use parabens (like methyl-, ethyl-, propyl-, isopropyl-, butyl-, and isobutyl) in their formulations. More worrying is that two of the parabens banned in the E.U. and South Asia (isobutyl and isopropyl) are still found in products made in the U.S. due to the superficial FDA regulations. With such a bad reputation, more and more people switch to paraben-free formulas turning to alternatives that actually complement the skin, not messing with it. And since the moisturizer is that piece of your skincare arsenal you're using daily, it should be free of parabens to deliver results without irritations.
The best paraben-free moisturizers
Hence, we've rounded up the best paraben-free moisturizers targeting each skin concern out there, so you can find the perfect match for you.
---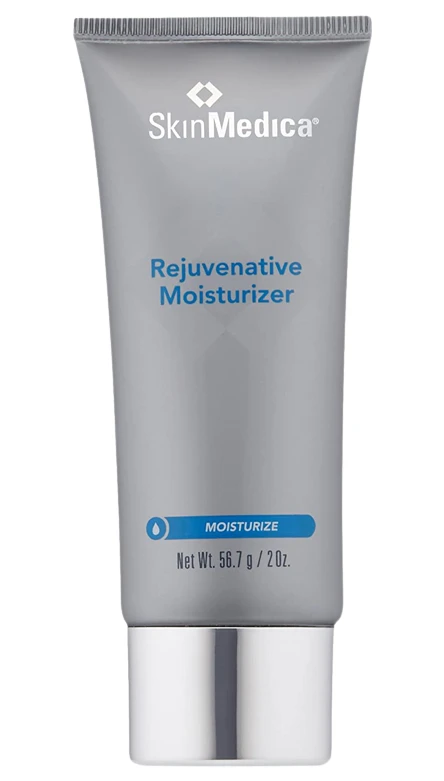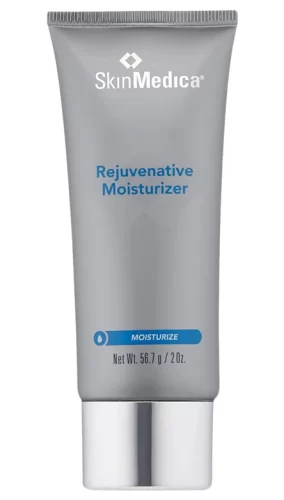 Best overall
SkinMedica Rejuvenative Moisturizer
As one of the best paraben-free moisturizers, SkinMedica gets your skin on steroids with a serious boost of antioxidants from the esters of vitamins C and E. It also delivers an intense dose of hydration thanks to sodium hyaluronate while plumping fine lines with retinyl palmitate — a retinol ester with skin-renewing power.
---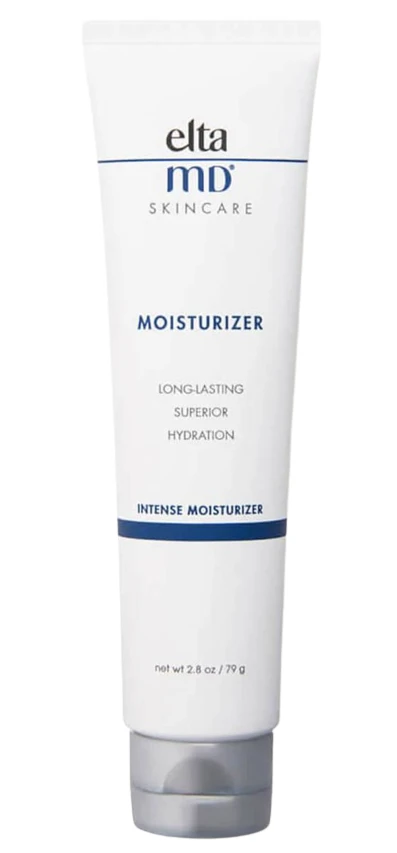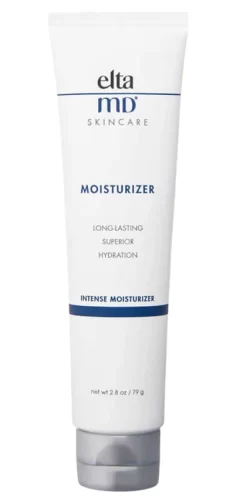 Best for dry skin
EltaMD Moisturizer
Dry and cracked skin needs an occlusive moisturizer to keep things soft and supple, like this one. EltaMD Moisturizer packs only two ingredients — petrolatum and paraffin — and promises to retain 90% of skin's moisture for at least 12 hours. P.S.: Petrolatum is one of the most extreme occlusives out there, aka it's very hydrating.
---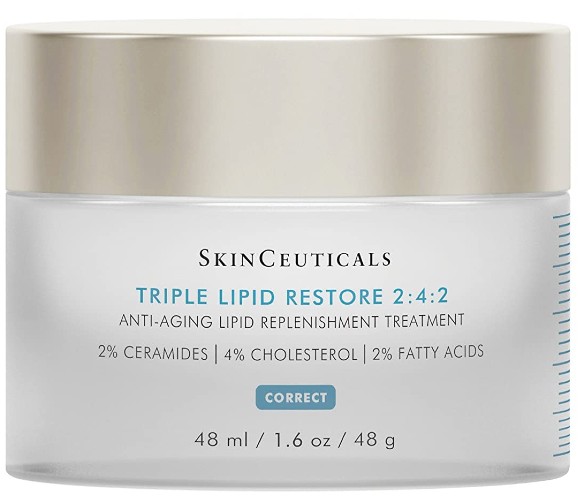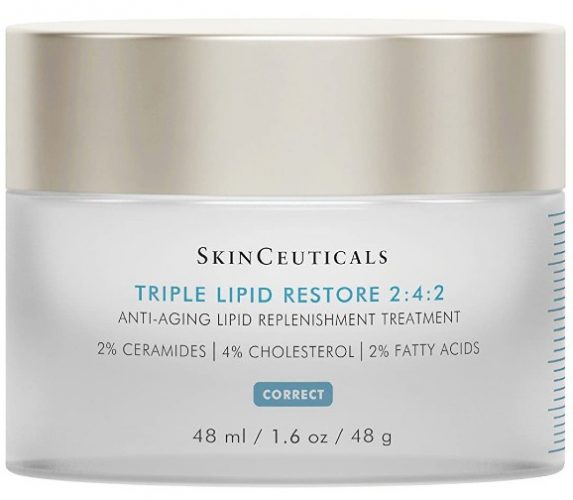 Best for broken skin
SkinCeuticals Triple Lipid Restore Moisturizer
If your skin is damaged, consider SkinCeuticals Triple Lipid Restore. It's a lightweight, fast-absorbing moisturizer formulated with the three essential lipids that form the skin's protective barrier: cholesterol, ceramides, and fatty acids. Besides, this one has dimethicone second on the ingredient list, an MVP for long-lasting hydration. In other words, it recovers and fortifies skin, making it look dewy and plump all day long.
---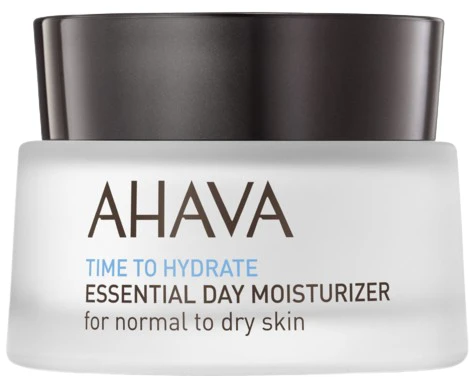 Best for sensitive skin
Ahava Essential Day Moisturizer
There's literally nothing in this paraben-free moisturizer that can mess up your skin, but hydrate, nourish and plump it. Ahava Essential Day Moisturizer blends the minerals from the Dead Sea with skin-soothers and antioxidants such as aloe vera, vitamin E, dimethicone, and allantoin in a rich and vegan formula to provide all-day hydration that leaves your complexion looking vibrant. Its lightweight texture glides on like silk without being too heavy or sticky, ideal for problematic, easily reactive skin.
---
Best for uneven skin tone
Ole Henriksen C-Rush Brightening Double Crème
The best paraben-free moisturizer for uneven skin tone comes from none other than Ole Henriksen. C-Rush Brightening Double Crème is packed with a whole host of ingredients to brighten, clarify and soften skin, including three high-potency sources of vitamin C, shea butter, glycerin, and panthenol. The best part is yet to come: the formula strikes a balance between a rich, pampering texture and a lightweight, smooth feel that's satisfyingly bouncy when scooped out of the jar. It's very hydrating too and smells amazing — definitely a winner.
---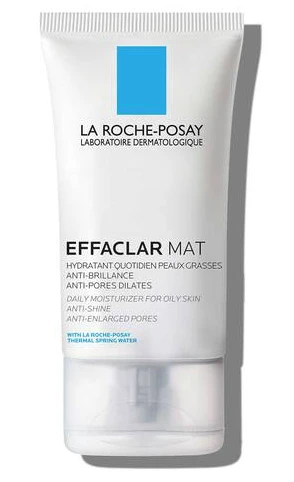 Best for oily skin
La Roche-Posay Effaclar Oil-Free Moisturizer
La Roche-Posay Effaclar line is a favorite among people with oily and acne-prone skins, and this oil-free moisturizer is one of the best to reduce excess sebum and mattify. It features salicylic acid — the holy grail of acne-fighters — plus a derivative of salicylic acid, lipohydroxy acid, both working to exfoliate, balance oil, and refine pores. At the same time, perlite and silica, two powders with oil-absorbing properties, leave you with a matte finish, while glycerin adds a burst of hydration, making this one of the best paraben-free moisturizers for oily skin.
---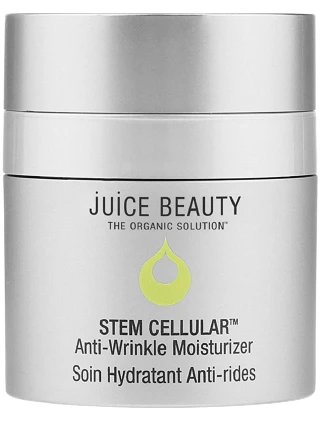 Best natural
Juice Beauty Stem Cellular Anti-Wrinkle Moisturizer
If you're on the hunt for a natural moisturizer to put wrinkles and fine lines at bay, this one could be your perfect match. The formula is not only free of parabens and all others skin enemies, but it blends an amalgam of antioxidants-rich compounds with hydrators and anti-agers to promote a smooth and radiant complexion. Everything is bottled up in an airless container to protect vitamin C and the other antioxidants from degradation.
---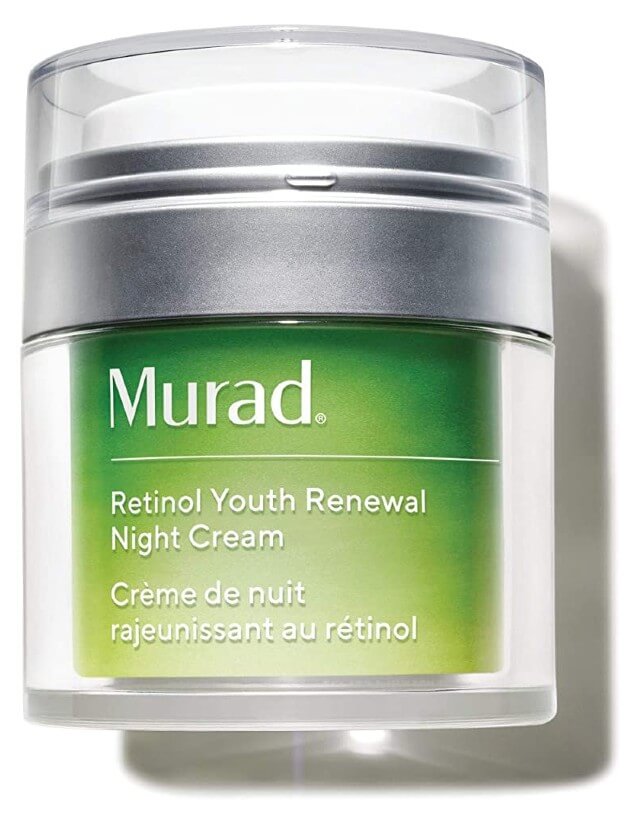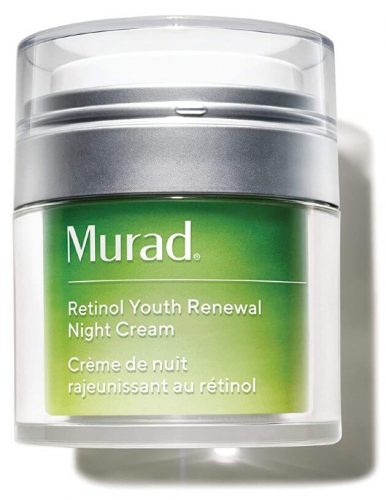 Best with retinol
Murad Resurgence Retinol Cream
I'm sure you're no stranger to retinol — the famous derivative of vitamin A providing the best in class anti-aging benefits. Well, this paraben-free moisturizer touts three forms of retinol: retinyl propionate, time-released retinol, and a retinol booster coupled with skin-strengthening ingredients such as niacinamide and yeast extract in a gentle formula for transformative results. It not only improves the look of skin clarity and tone but vanishes the appearance of fine lines and wrinkles as well — it's called a skin savior for good reason.
---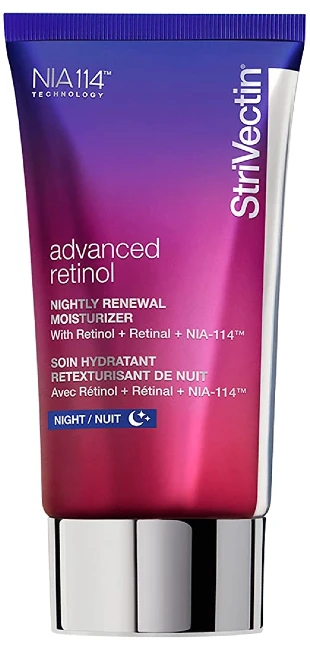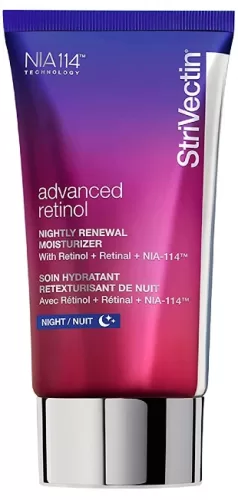 Best for anti-aging
StriVectin Advanced Retinol Nightly Renewal Moisturizer
StriVectin uses potent, fast-acting, and non-irritating formulas that actually change the skin and this moisturizer is no exception. It's loaded with two forms of retinol, plus niacinamide, and peptides, to make wrinkles less visible and skin firmer, while glycerin and sodium hyaluronate reinforce moisture. Let this moisturizer work the night shift so that you wake up to brand new skin, like never before.
---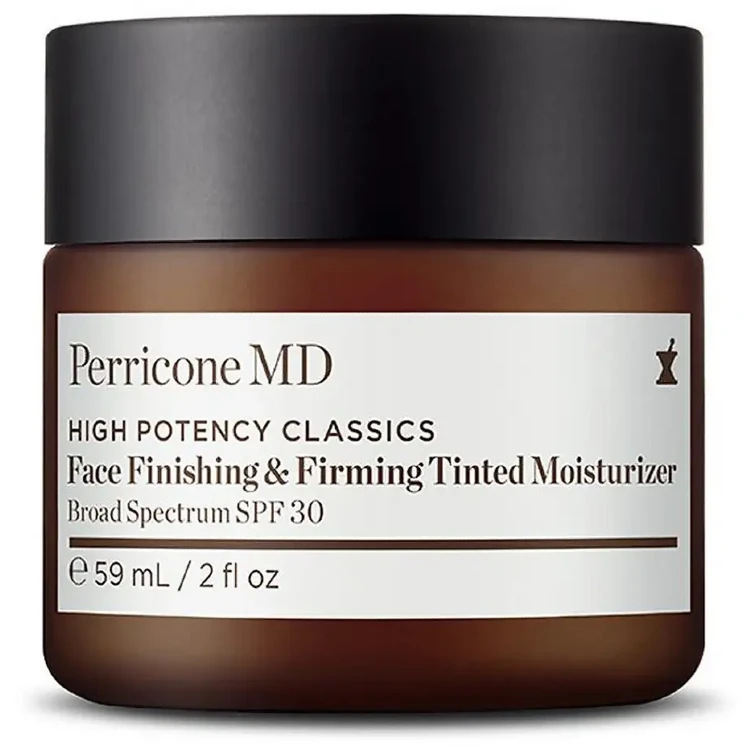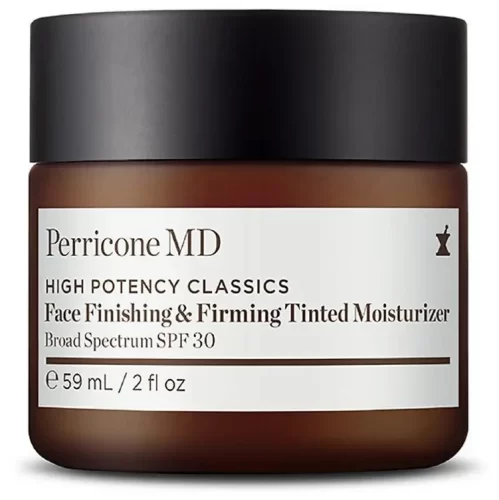 Best tinted
Perricone MD High Potency Classics Firming Tinted Moisturizer
This double-duty moisturizer blends makeup and skincare to get you an instant flawless yet natural look while protecting your skin with SPF 30. It also feeds your skin with antioxidants and replenishing ingredients to stay dewy throughout the day.
---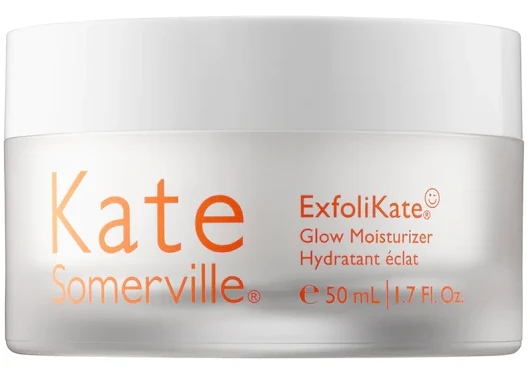 Best with exfoliators
Kate Somerville ExfoliKate Glow Moisturizer
Kate Somerville ExfoliKate Glow Moisturizer fusions a cocktail of chemical exfoliants (lactic and salicylic acids) with natural enzymes from papaya, pineapple, and pumpkin for a deep exfoliation that leaves skin cleansed and soft. Slather this paraben-free moisturizer on your face twice a week for a radiant glow and healthy skin that just feels right.
---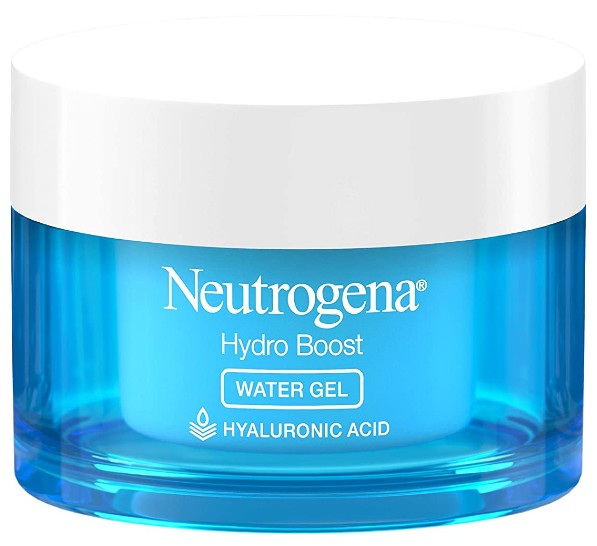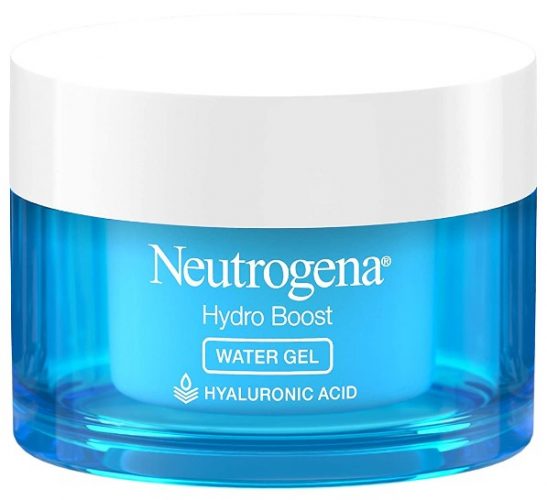 Best for budget
Neutrogena Hydro Boost Face Moisturizer
For the best paraben-free moisturizer under $20, reach for Neutrogena Hydro Boost — formulated for days when extra thirsty skin craves deep hydration. It comes in a lightweight formula, with a gel-like cream texture, powered by glycerin, dimethicone, and hyaluronic acid to replenish moisture and leave a healthy, glowy finish. According to the brand, the moisturizer is clinically proven to keep skin hydrated for 48 hours — the reason it sells like hotcakes.