Although parabens (synthetic chemicals used as preservatives) are known to increase a product's shelf life by preventing the growth of bacteria and mold, their safety is questionable. There's no secret that these preservatives can increase skin sensitivity and disrupt the hormonal system, causing irritation and allergic reactions. People with psoriasis, eczema, or dermatitis have even more reasons to say pass to parabens since they can worsen these conditions as the skin is already sensitized.[1] Even though parabens' safety is controversial, they're still added to a lot of skincare products, with moisturizers being the most likely item to contain them. For this reason, we rounded up the best paraben-free moisturizers for those who want to dodge these potentially irritating preservatives and want to switch to more skin-friendly alternatives.
---
Best overall
SkinMedica Rejuvenative Moisturizer
This moisturizer uses the current IT preservative (phenoxyethanol) to protect the formula, and it also skips alcohol. The rich cream is ideal for dry skin, as it boasts a serious amount of shea butter and oat extract to relieve dryness and overall discomfort. There are also vitamins C and E and squalane, all of which moisturize and give high antioxidant benefits to protect the skin from free radical damage.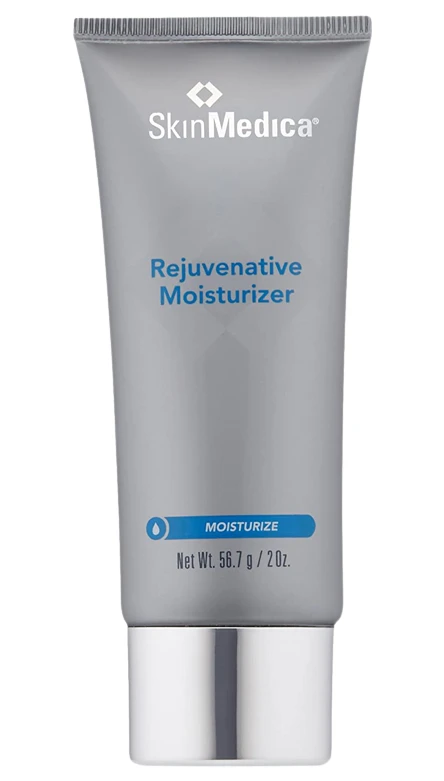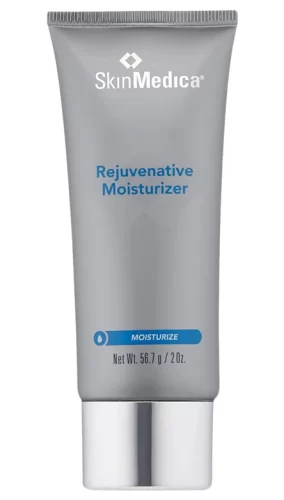 ---
Best for dry skin
100% Pure Ultra Riché PM Treatment
The best paraben-free moisturizer for the night comes from nonother than 100% Pure, the brand known for its skin- and -environmental-friendly formulas. It's made with a plethora of vitamins to reinforce the skin's antioxidant defense system and keep oxidative stress at bay, while shea and cocoa butters give softening and plumping benefits. Among the antioxidants found in the formula are vitamin A, niacinamide, and vitamin C, which means the cream also brightens and minimizes the look of fine lines and wrinkles. Despite its rich buttery consistency, it sinks in easily and relieves tightness immediately; by morning, the skin is visibly soft and radiant.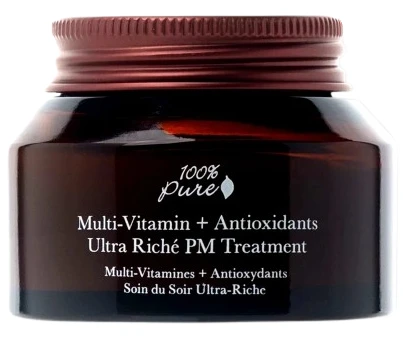 ---
Best for broken skin
SkinCeuticals Triple Lipid Restore Moisturizer
If your skin is damaged, consider SkinCeuticals Triple Lipid Restore. It's a lightweight, fast-absorbing moisturizer formulated with the three essential lipids that form the skin's protective barrier: cholesterol, ceramides, and fatty acids. Besides, this one has dimethicone second on the ingredient list, an MVP for long-lasting hydration. In other words, it recovers and fortifies skin, making it look dewy and plump all day long, without parabens, drying alcohol, or fragrance.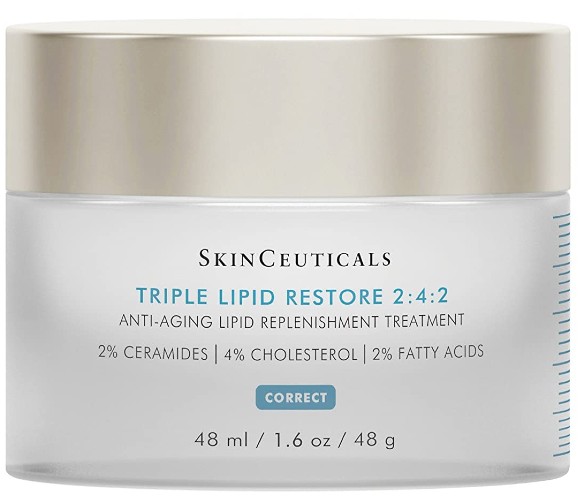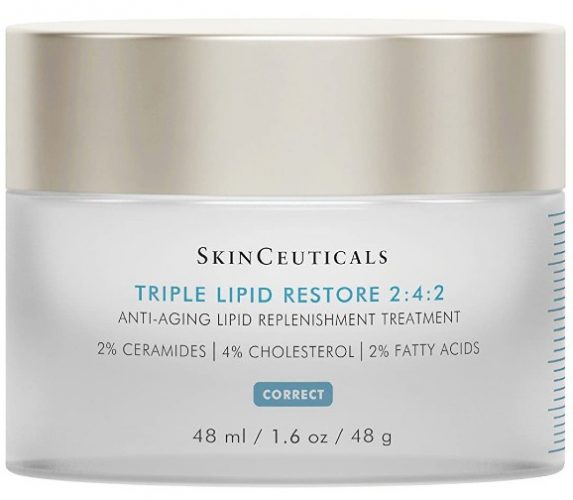 ---
Best for sensitive skin
Ahava Essential Day Moisturizer
There's literally nothing in this paraben-free moisturizer that can mess up your skin but hydrate, nourish and plump it. Ahava Essential Day Moisturizer blends the minerals from the Dead Sea with skin-soothers such as aloe vera, vitamin E, and allantoin in a rich and vegan formula to provide all-day hydration and leave the complexion looking and feeling vibrant. Its lightweight texture glides on like silk without being too heavy or sticky, which is a huge bonus.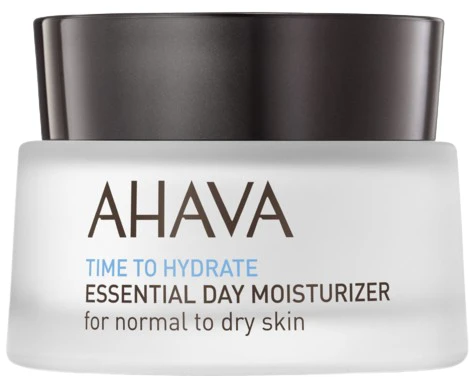 ---
Best for uneven skin tone
Ole Henriksen C-Rush Brightening Gel Crème
This is the best paraben-free moisturizer to address uneven tone because it's loaded with three stable forms of vitamin C, the compound that brightens dark patches while defending against new ones. Additionally, Ole Henriksen C-Rush Brightening Gel Crème packs jojoba esters, which have the role of retaining moisture and improving the barrier function. And all of it's in a gel-cream formula that's both refreshing and hydrating and without any trace of parabens, sulfates, or phthalates.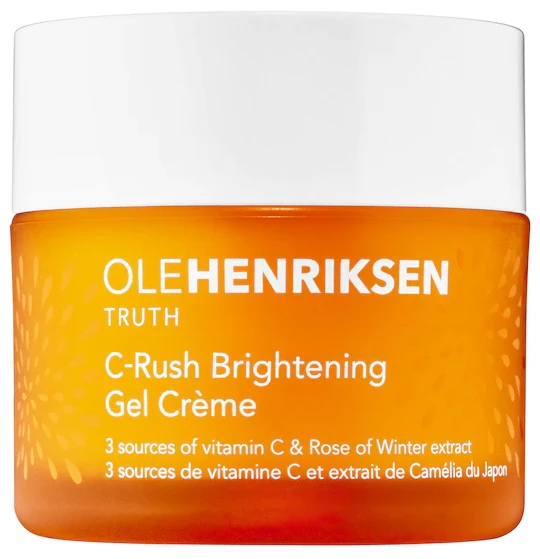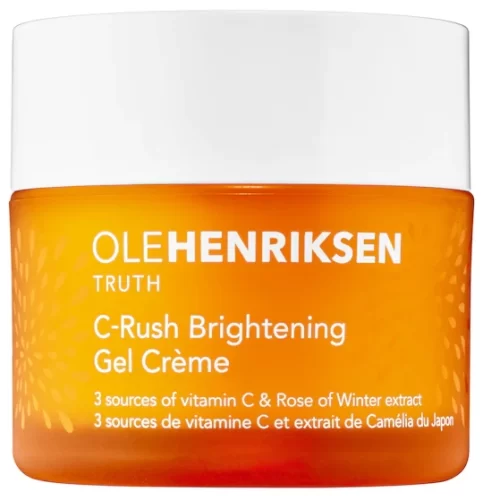 ---
Best for oily skin
La Roche-Posay Effaclar Oil-Free Moisturizer
La Roche-Posay Effaclar line is a favorite among people with oily and acne-prone skin, and this oil-free moisturizer is one of the greatest to reduce excess sebum and mattify. It features salicylic acid—the holy grail of acne-fighters—plus a derivative of salicylic acid, lipohydroxy acid, both working to exfoliate, balance oil, and refine pores. At the same time, perlite and silica, two powders with oil-absorbing properties, leave a matte finish, while glycerin adds a burst of hydration, making this one of the most demanded paraben-free moisturizers for oily skin.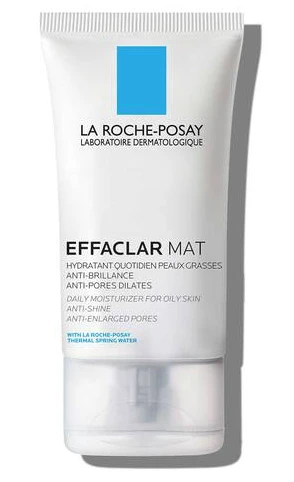 ---
Best natural
Juice Beauty Stem Cellular Anti-Wrinkle Moisturizer
If you're on the hunt for a natural moisturizer sans parabens to soften wrinkles and fine lines, Juice Beauty Stem Cellular Anti-Wrinkle Moisturizer could be it. The formula is not only free of parabens and all others skin enemies, but it blends an amalgam of antioxidants-rich compounds with hydrators and anti-agers to promote a supple and young-looking complexion. Bonus points for the airless container that protects the ingredients from degradation.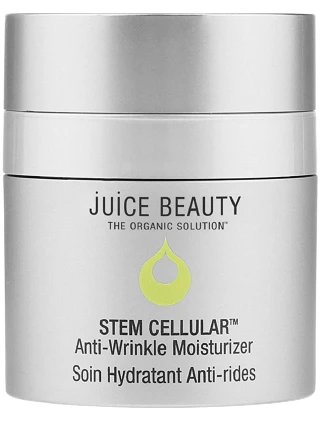 ---
Best with retinol
Murad Resurgence Retinol Cream
I'm sure you're no stranger to retinol—the famous derivative of vitamin A that provides the best-in-class anti-aging benefits. Well, this paraben-free moisturizer touts retinyl propionate, time-released retinol, and a retinol booster coupled with skin-strengthening ingredients such as niacinamide and yeast extract in a gentle formula for transformative results. In addition to improving skin clarity and tone, Murad Resurgence Retinol Night Cream minimizes fine lines and wrinkles and increases firmness over time.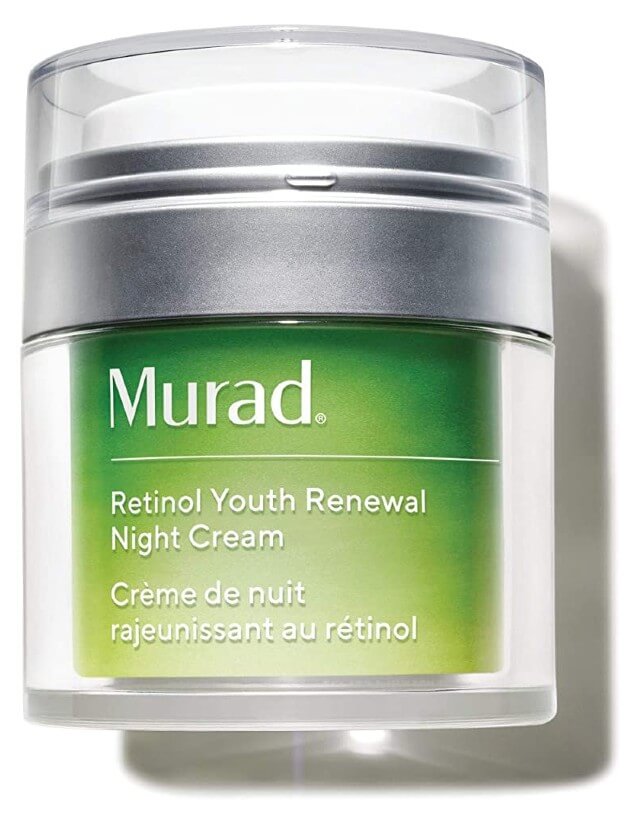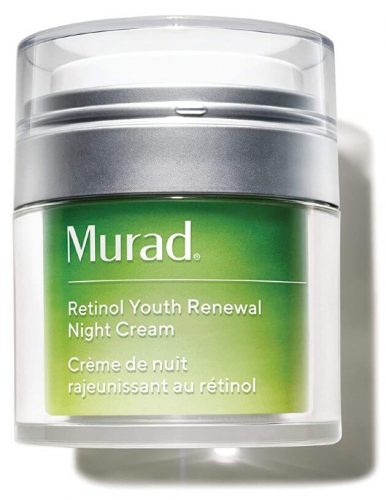 ---
Best for anti-aging
StriVectin Advanced Retinol Nightly Renewal Moisturizer
StriVectin uses potent, fast-acting, and non-irritating formulas that actually change the skin, and this moisturizer is no exception. It's loaded with two forms of retinol, plus niacinamide, and peptides, to make wrinkles less visible and firm the skin, while glycerin and sodium hyaluronate reinforce moisture and increase bounciness. Let this moisturizer work the night shift so that you wake up to brand-new skin like never before.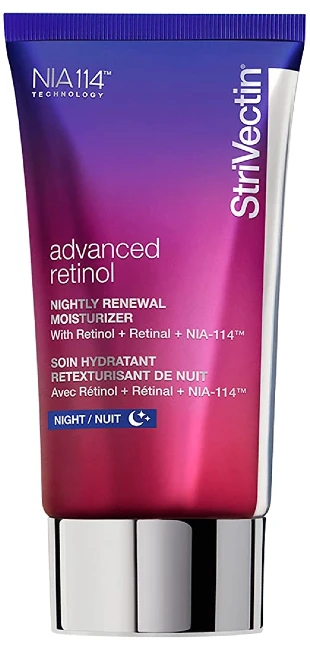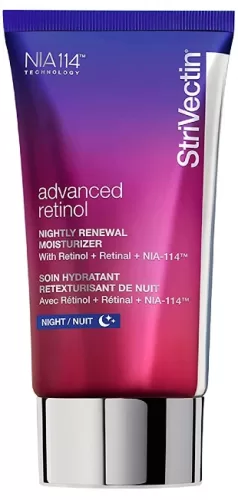 ---
Best tinted
Perricone MD High Potency Classics Firming Tinted Moisturizer
This double-duty moisturizer blends makeup and skincare to get you an instant flawless yet natural look while protecting your complexion from sunbeams with mineral-based SPF 30. The slow-release pigments fit all skin tones and ensure a luminous, natural finish. It also feeds the skin with antioxidants and replenishing ingredients, including vitamin C and glycerin, to stay defended and moist throughout the day. You won't find oil, parabens, or sulfates in this moisturizer, and the lotion-like texture layers easily without heaviness or tackiness.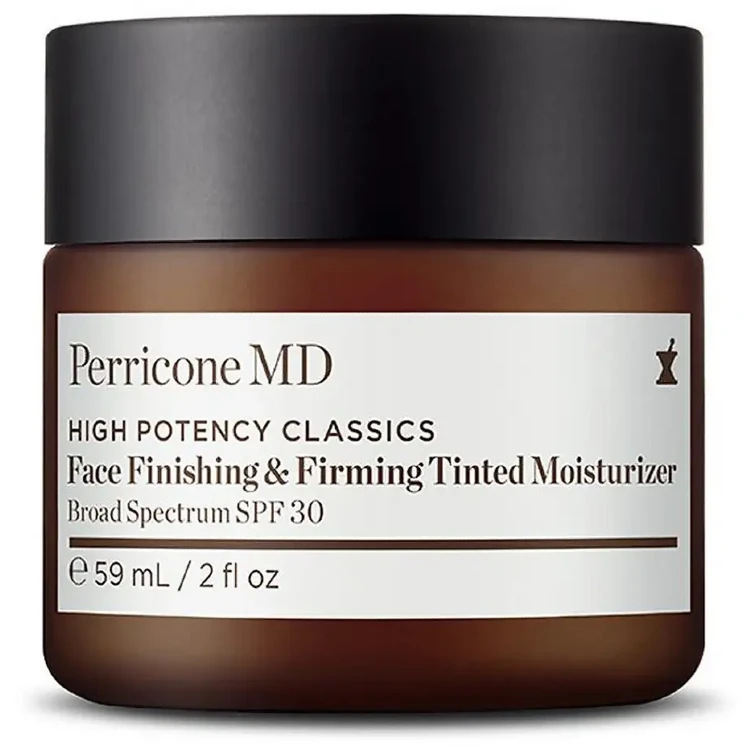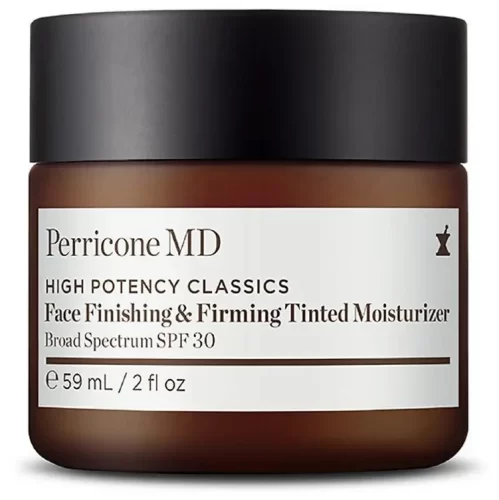 ---
Best for budget
Neutrogena Hydro Boost Face Moisturizer
Looking for the best paraben-free moisturizer under $20? Neutrogena Hydro Boost—formulated for days when extra thirsty skin craves deep hydration—is our top pick. It comes in a lightweight formula with a gel-like cream texture, powered by glycerin, dimethicone, and hyaluronic acid to replenish moisture and leave a dewy finish. According to the brand, the moisturizer is clinically proven to keep skin hydrated for 48 hours—which is why it sells like hotcakes.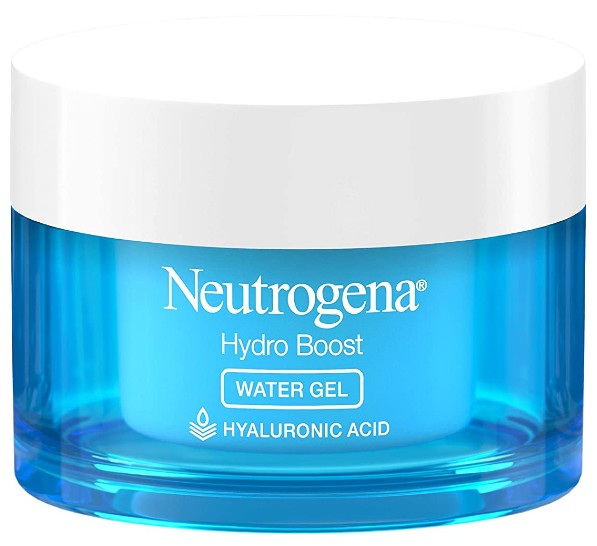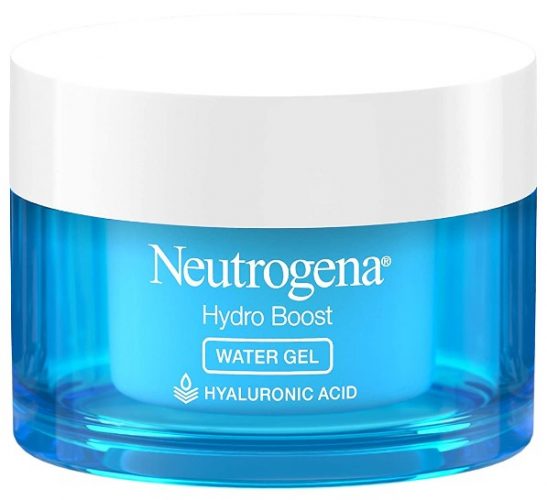 ---
Best with exfoliators
Kate Somerville ExfoliKate Glow Moisturizer
Kate Somerville ExfoliKate Glow Moisturizer fusions a cocktail of chemical exfoliants, including lactic acid and glycolic acid, with natural enzymes from papaya, pineapple, and pumpkin for a gentle exfoliation that leaves skin clear and soft over time. This makes it an ideal pick for those who want to brighten their skin and diminish the look of fine lines and wrinkles. The formula can be used both day and night, just that, because of the high content of acids, you should limit sun exposure when wearing it and always apply sunscreen in AM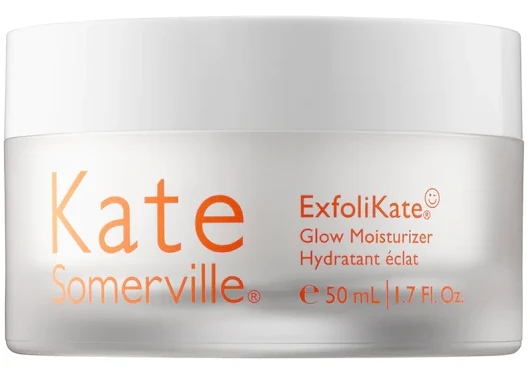 ---
List of parabens to avoid
When you're planning to purchase a product, the right thing is to give the label a close read in order to spot parabens. Generally, you should stear clear of products that include ingredients containing the word "paraben" and other abbreviations. Here is a list of the most common parabens used in skincare to help you identify them easier:
Methylparaben
Propylparaben
Butylparaben
Ethylparaben
Isobutylparaben
Benzoic acid
Butyl ester
Butoben
Septos
Are parabens really harmful for the skin?
Most of the scientific evidence indicates that parabens are linked to hormonal disruption in the body, and suggests that can affect fertility and sensitize the skin.[2] The risk of skin irritation caused by parabens is more prevalent in people whose skin is already sensitized by conditions like dermatitis and eczema.[1] It's important to note that applying products with parabens (especially metylparaben) can increase the chances of UV-induced damage and hinder cell growth rate.[3][4]
Also, is likely that parabens possess environmental risks and they've been found in rivers, urban streams, and drinking water sources.[5] This indicates that, to some extent, parabens may harm the environment, too.
What are alternatives to parabens?
Luckily for those who want to avoid parabens, a lot of skincare brands use parabens alternatives. Look out for phenoxyethanol, potassium sorbate, and benzyl alcohol—they are considered safe alternatives to parabens.[6][7] Ascorbic acid is also a potent preservative that slows the deterioration caused by air exposure to cosmetics.[8]
Also, when you purchase a paraben-free moisturizer, consider products with airtight packaging that minimizes exposure to light and air. this decreases the chances of bacteria getting into the formula and affecting it.
---
Footnotes
Women's Concepts uses reliable sources, including dermatologists' insights, clinical trials, and scientific journals, to find accurate information and support all the facts shared in our articles. All statements and claims have clear and legit references. Read our editorial policy to learn more about our sources of information, our process of researching and fact-checking the content, and how our team strives to keep all articles updated, completed, and trustworthy.