Retinol is the gold standard in skincare because it encourages cell turnover for smoother, evener skin, boosts collagen, increases elasticity and firmness, fades pimples, and induces hyaluronic acid production. So, the best retinol face masks come in handy for those who want a quick pick-me-up, motivated by fine lines, sun spots, breakouts, or are simply eager to try something other than a retinol serum or moisturizer. Retinol face masks are also ideal for starters who want to add retinol into their routine slow and low.
No matter the reason, you've come to the right place, as we're whittling down the best retinol face masks that truly deliver. And guess what? There's one for everyone, regardless of your skin type or concern.
What does a retinol face mask do?
Retinol face masks help minimize fine lines look, even tone, fade breakouts, and smooth skin. Due to retinol's ability to encourage cell turnover, retinol face masks are great at helping unclog pores, reduce excess oil and minimize the chances of pimples occurring.
Who can use retinol face masks?
Everyone can use a retinol face mask unless they have sensitivities to retinol or a compromised barrier. Retinol face masks are especially good for those who have clogged pores, fine lines, wrinkles, or uneven tone.
How often should I use a retinol face mask?
Use retinol face masks according to the directions of the product at hand. Generally, most retinol face masks should be used twice weekly for 10-15 minutes (or overnight) to get their benefits.
How do you apply a retinol mask?
Use your retinol face mask over cleansed, dry skin, preferably before doing your PM skincare routine. Apply the mask with your fingers or a spatula in a thin, even layer over your face, avoiding the eye area and lips.
The best retinol face masks
---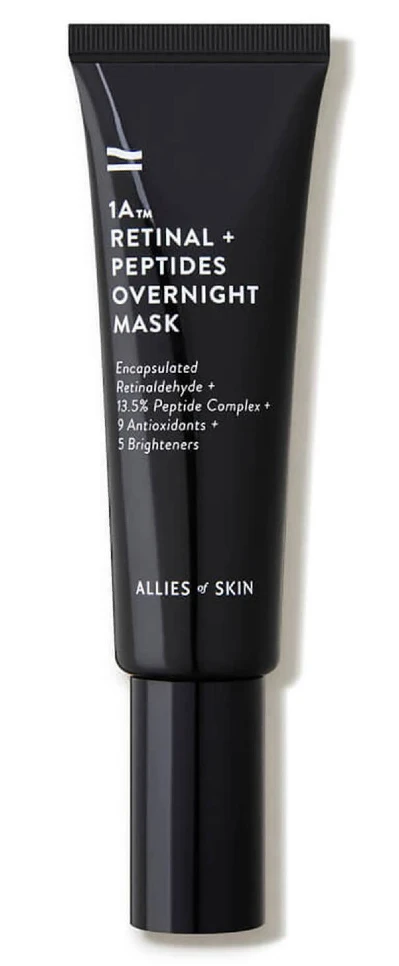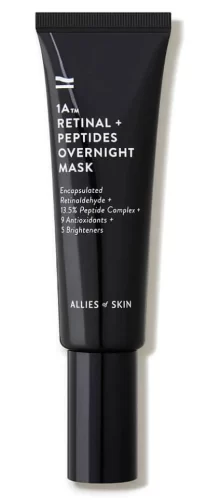 Best for wrinkles
Allies of Skin 1A Retinol + Peptides Overnight Mask
As the best retinol face mask, this one is made with 0.5% retinaldehyde to minimize irritation risk, which, in addition to 13.5% peptide complex, induces collagen production so that you wake up with superior hydration, improved radiance, and restored complexion. More than that, the nutrient-rich blend of argan, cranberry seed, and cloudberry seed oils strengthens and enhances elasticity. Layer it on cleansed skin (eye area, too) before you hit the hay, and enjoy recharged, glowy skin by morning.
---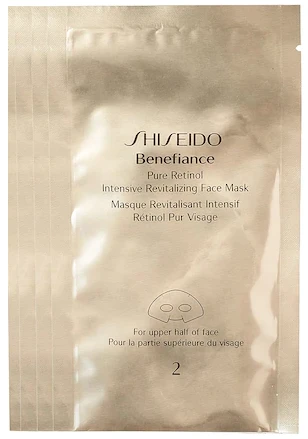 Best for dullness
Shiseido Benefiance Pure Retinol Face Mask
This two-piece sheet retinol face mask stands out for the trifecta of smoothness, brightness, and hydration, no doubt about it. Besides retinol which promises to combat dullness and dryness, the mask is infused with squalane and vitamin E to leave skin velvety soft and a form of vitamin C to brighten. Shiseido Benefiance Pure Retinol Face Mask suits all skin types and addresses those who lack moisture and want their texture improved asap.
---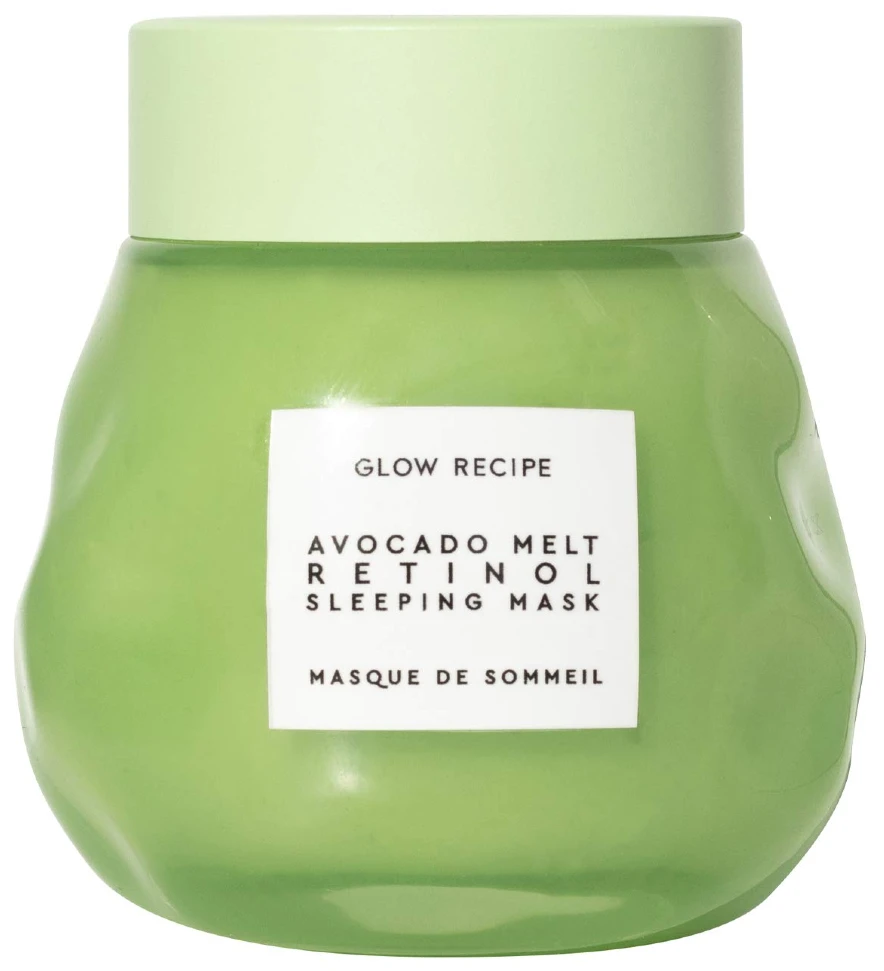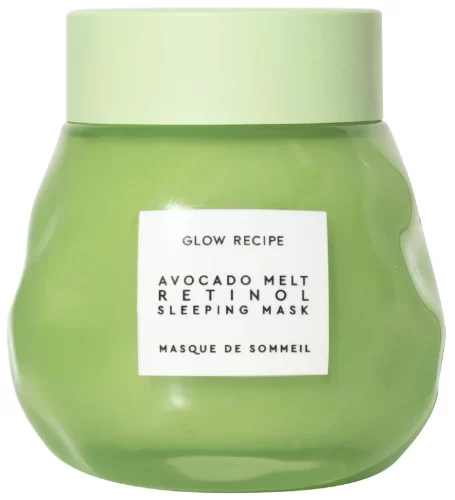 Best gentle retinol mask
Glow Recipe Retinol Sleeping Face Mask
Infused with soothers like avocado fruit extract, green tea, hyaluronic acid, and squalane, this is the best retinol face mask that those with bothered skin can use. The encapsulated retinol releases over time, making the mask act delicately, yet it's potent enough to reduce the look of dark spots, calm skin, and nourish it. Glow Recipe's Retinol Sleeping Mask has a rich and creamy texture that gives instant skin relief, and the natural avocado smell makes the experience a lot better.
---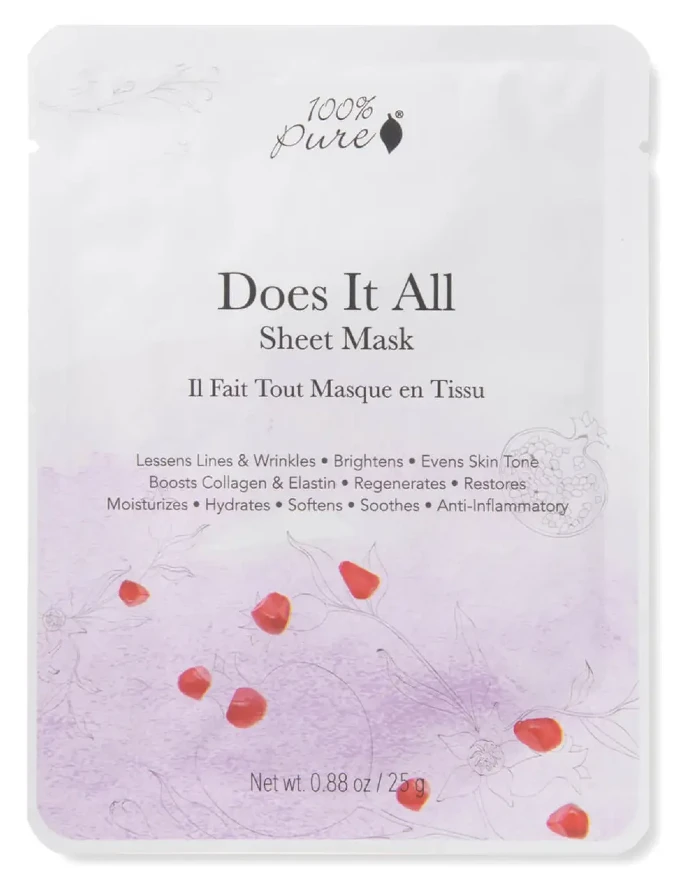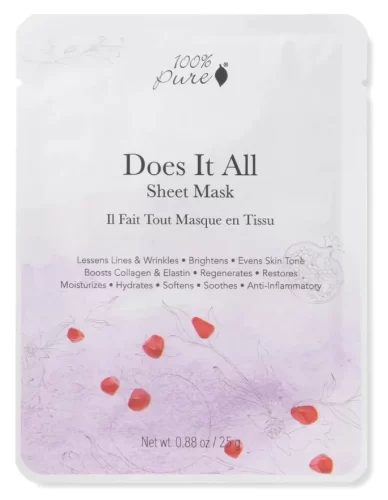 Best clean formula
100% Pure Does It All Sheet Mask
This is the ideal retinol mask if you fancy clean, multitasking formulas as it's made with natural ingredients, including plant oils and herbal extracts. It's a multi-duty sheet mask that promises to lessen fine lines' look with retinol, even tone with licorice and sake enzymes, boost collagen with vitamin C and defend against free radicals with caffeine and vitamin E. As the name suggests, the mask does it all, plus it's made from sustainable antibacterial bamboo cloth and is free of fragrances, chemical preservatives, and harsh ingredients.
---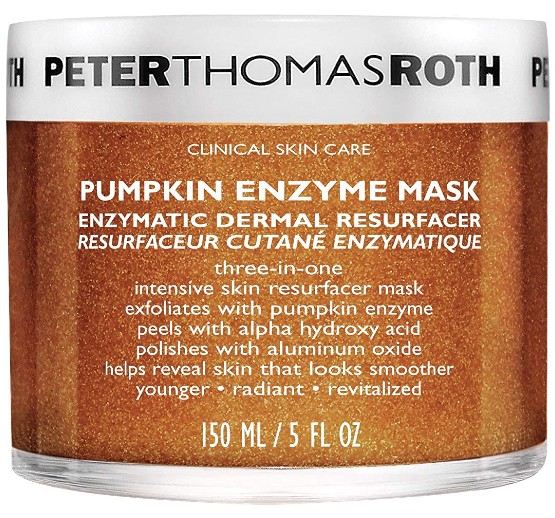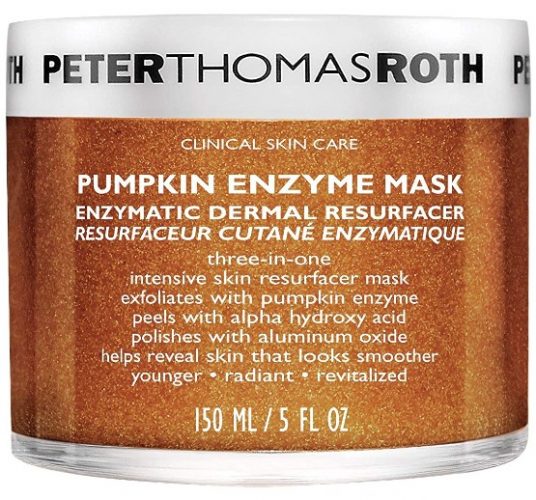 Best for uneven tone
Peter Thomas Roth Pumpkin Enzyme Mask
Peter Thomas Roth Pumpkin Enzyme Mask is serious business, so you shouldn't keep it on for more than 7 minutes, as per the brand's claims. It renews the skin with retinyl palmitate, while the pumpkin enzymes and AHAs exfoliate to reveal a smoother, softer, and evener visage. The thin aluminum oxide crystals help polish and clarify skin, being a form of manual, gentle exfoliation. Most people love its delicate scrubbing texture that makes them feel how dead cells are sloughed off — a pleasure!
---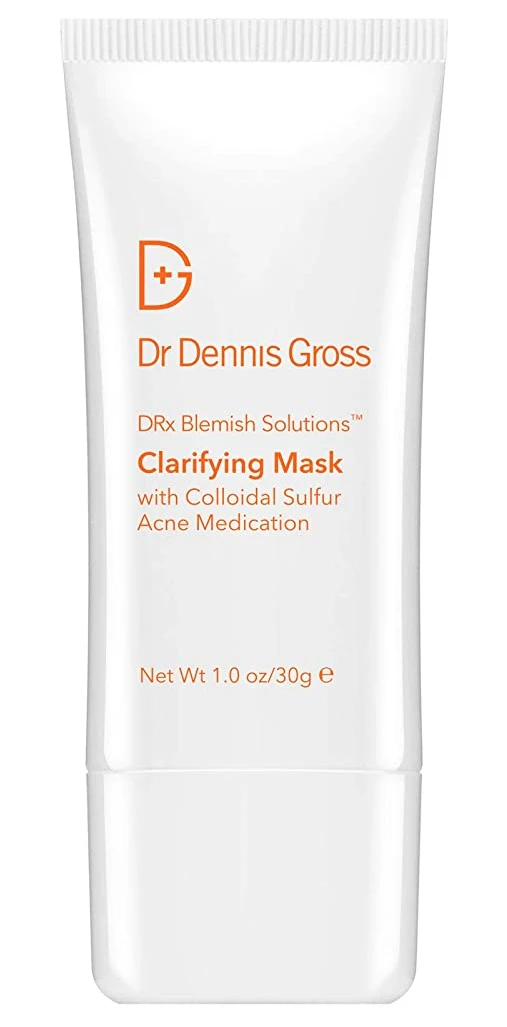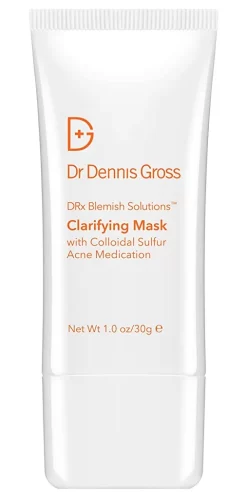 Best for excess oil and pimples
Dr. Dennis Gross Clarifying Colloidal Sulfur Mask
This is the best retinol face mask for breakout-prone skin because it's made with 5.0% sulfur, which is great at fighting off acne bacteria, unclogging pores, and exfoliating dead cells buildup. Additionally, the clays, retinol, and willow bark extract sop up excess oil, speed up pimples' healing, and give anti-inflammatory benefits. A considerable number of reviewers say the mask made their redness and pimples decrease in size overnight, and we take their word for it, considering the formula.
---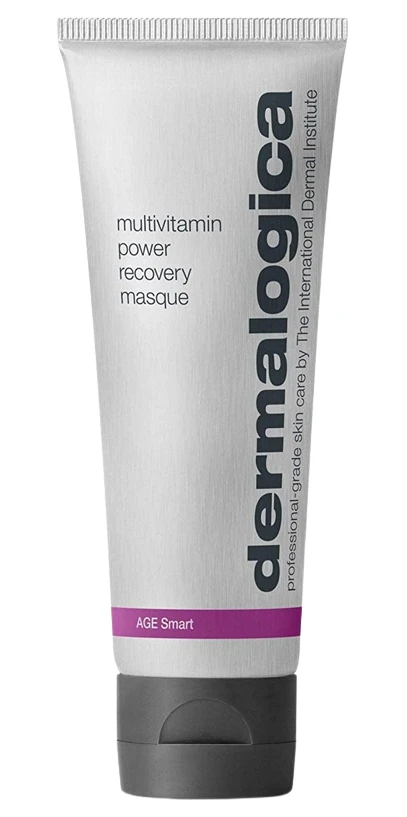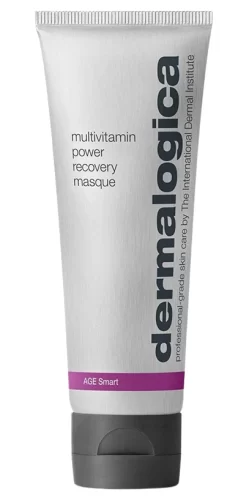 Best for damaged skin
Dermalogica Multivitamin Power Recovery Mask
If you're dealing with damaged and stressed skin, I highly recommend this retinol-infused face mask. Thanks to the formula rich in vitamins, fatty acids, peptides, and nourishing natural extracts, it does wonders at boosting the antioxidant defense, replenishing the protective barrier, as well as adding moisture and softening skin. What I like the most about this mask is that it instantly leaves skin feeling hydrated and plumps fine lines and wrinkles when used in the long run. It's a multi-tasking product that literally anyone can use, no matter the skin type.
---
Read next: How To Use Retinol On Sensitive Skin Without Irritation