Everyone and their mother want retinol in their skincare routines, and for fair reasons. Retinol is the gold-standard anti-aging ingredient that firms skin and boosts elasticity due to its ability to spur collagen and hyaluronic acid growth while fading dark spots for an evener appearance. So, whether your skin is too reactive for a retinol serum or you want to add one more retinol-infused product to your forever-expanding skincare routine, here are the best retinol masks to start with. These masks come in handy to those who want a quick pick-me-up, motivated by fine lines, sun spots, breakouts, or uneven tone.
---
Best for wrinkles
Allies of Skin 1A Retinol + Peptides Overnight Mask
This mask is made with a more potent retinol derivative, aka 0.5% retinaldehyde, plus a juicy 13.5% peptide complex to induce collagen production so that you wake up to superior hydration and improved radiance. More than that, the nutrient-rich blend of argan, cranberry seed, and cloudberry seed oils seal moisture and nourish the skin while you Zzz. Layer it on cleansed complexion (eye area, too) before you hit the hay, and enjoy recharged, glowy skin by morning.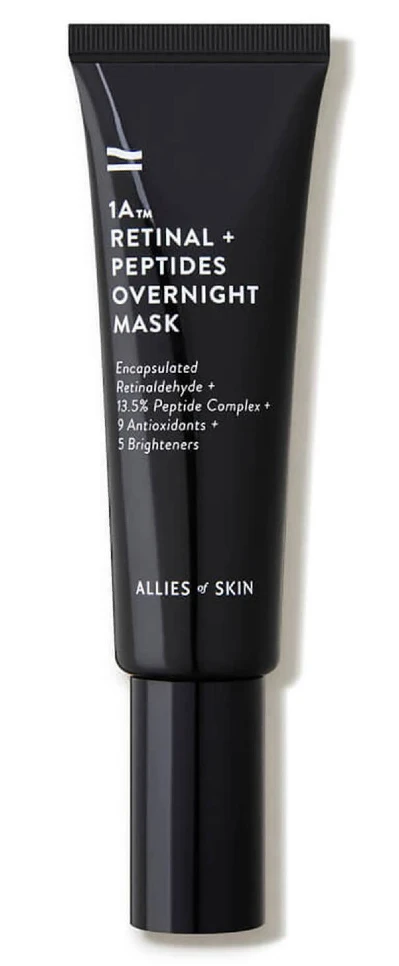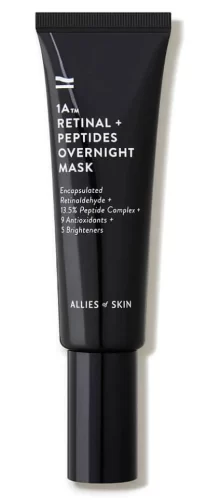 ---
Best for dullness
Shiseido Benefiance Pure Retinol Face Mask
This two-piece sheet retinol face mask stands out for the trifecta of smoothness, brightness, and hydration. In addition to retinol which promises to combat dullness, the mask is infused with squalane and vitamin E to leave skin velvety soft and a form of vitamin C to fade dark spots look. Briefly, Shiseido Benefiance Pure Retinol Face Mask suits all skin types and addresses those who lack moisture and want their texture improved asap.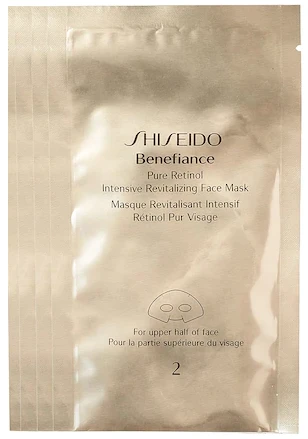 ---
Best gentle retinol mask
Glow Recipe Retinol Sleeping Face Mask
This is the best retinol face mask for those with bothered skin because it's infused with soothers like avocado fruit extract, green tea, hyaluronic acid, and squalane. The encapsulated retinol releases over time, making the mask act delicately, yet it's potent enough to reduce dark spots, calm skin, and soften fine lines over time. Glow Recipe Retinol Sleeping Mask has a rich and creamy texture that gives instant skin relief, and the natural avocado smell makes the experience a lot better.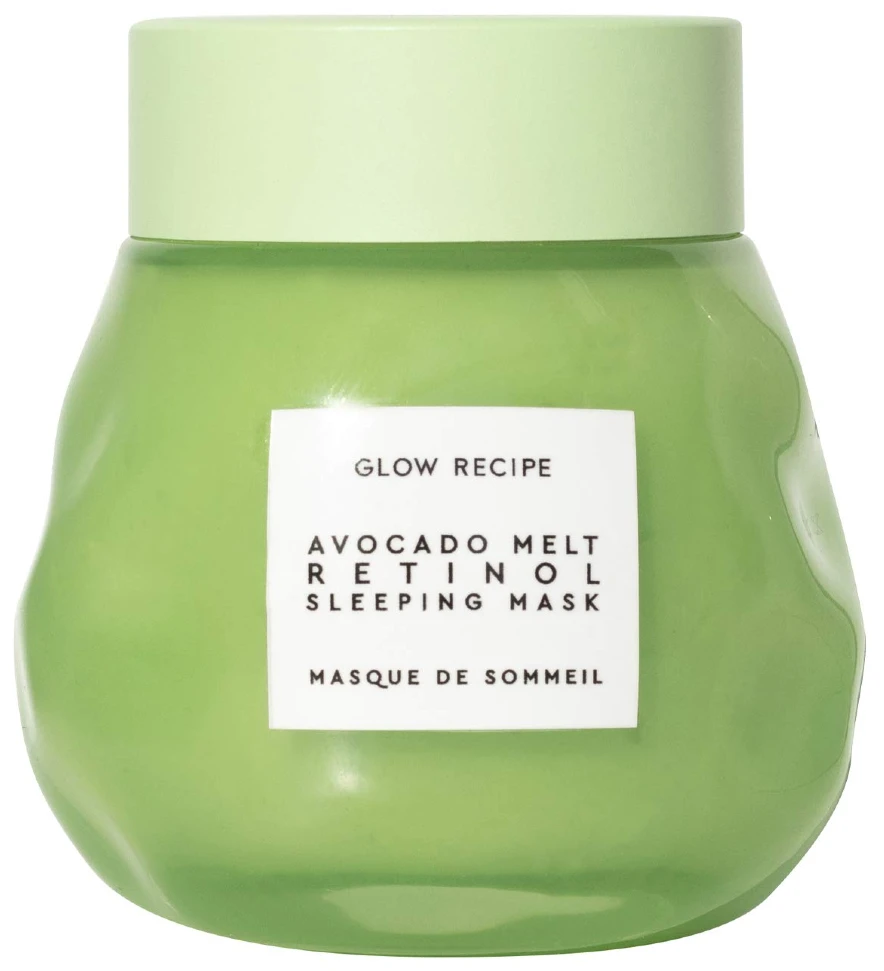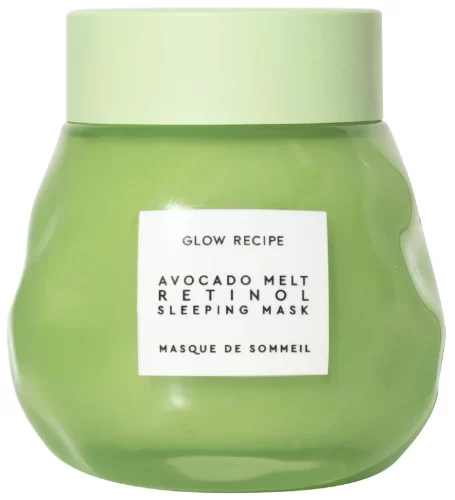 ---
Best clean formula
100% Pure Does It All Sheet Mask
This is the ideal retinol mask if you fancy clean formulas, as it's made with natural ingredients, including plant oils and herbal extracts. It's a multi-duty sheet mask that vows to lessen fine lines' look with retinol, even tone with licorice, sake enzymes, and vitamin C, while a slew of humectants, including aloe leaf juice and hyaluronic acid plump. As the name suggests, the mask does it all, plus it's made from sustainable antibacterial bamboo cloth and is void of fragrances, chemical preservatives, and harsh ingredients—a winner.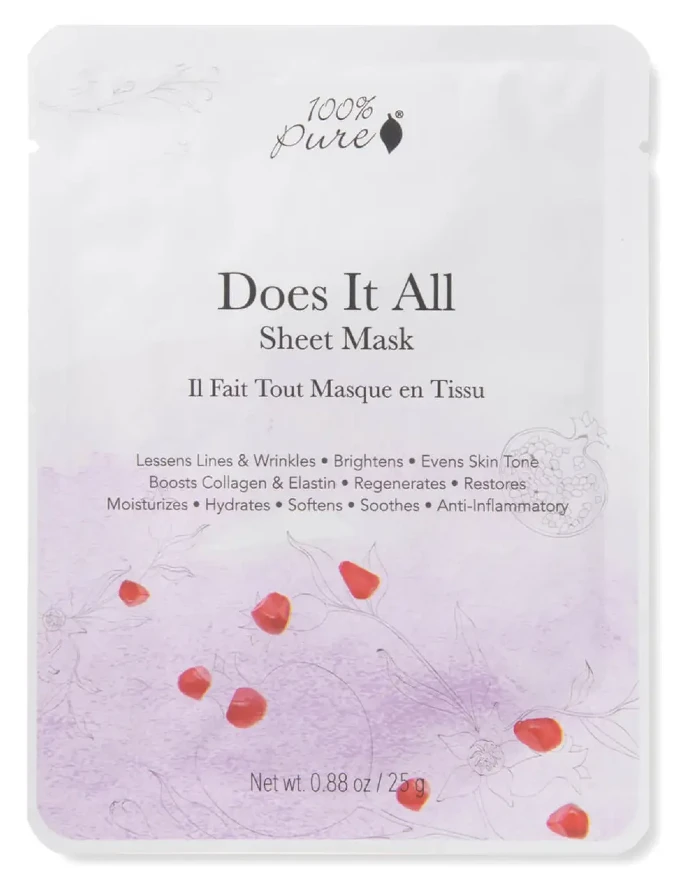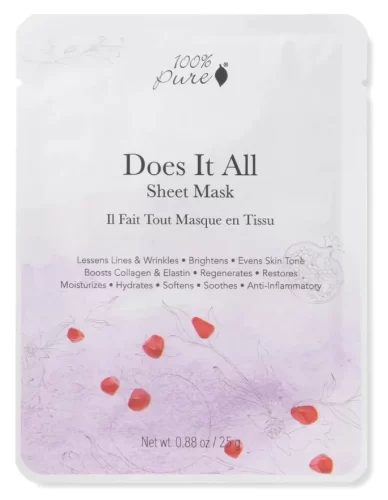 ---
Best for uneven tone
Peter Thomas Roth Pumpkin Enzyme Mask
Peter Thomas Roth Pumpkin Enzyme Mask has a potent formula that packs all three types of exfoliation: chemical acids, fruit enzymes, and physical. As such, it renews the skin with retinyl palmitate, gently sloughs off dead cell buildup due to AHAs and pumpkin enzymes, and the thin aluminum oxide crystals help polish and clarify the complexion some more. The result? Evener tone, smoother and softer face, and improved texture.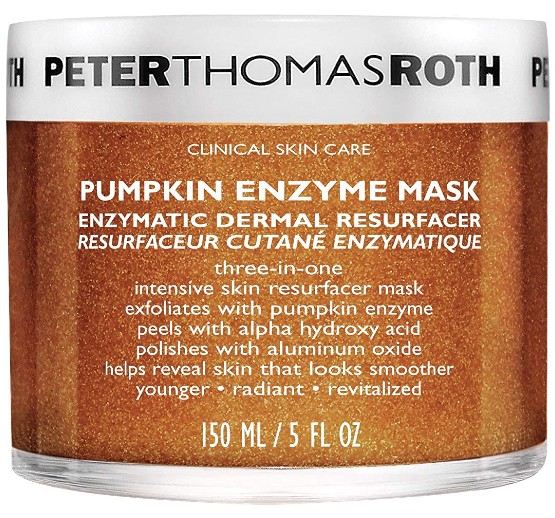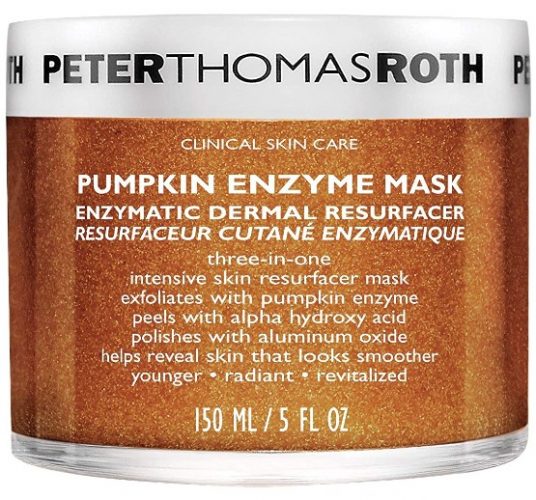 ---
Best for excess oil and pimples
Dr. Dennis Gross Clarifying Colloidal Sulfur Mask
This is the best retinol face mask for breakout-prone skin as it's made with 5.0% sulfur, which is great at fighting off acne bacteria, unclogging pores, and exfoliating dead cells. Additionally, the clays, retinol, and willow bark extract sop up excess oil while reducing breakouts and swelling. Many reviewers say the mask made their redness and pimples decrease in size overnight, and we take their word for it, considering the incredibly potent formula.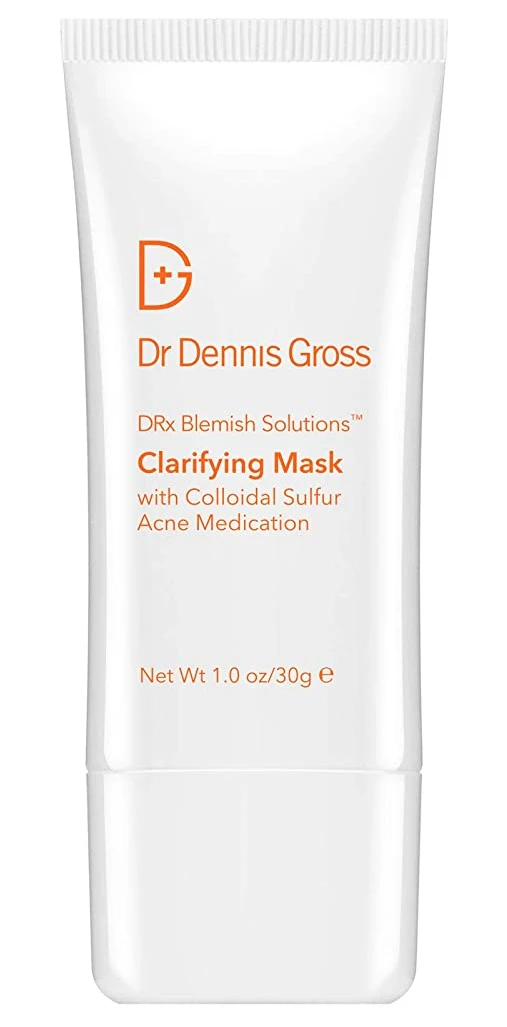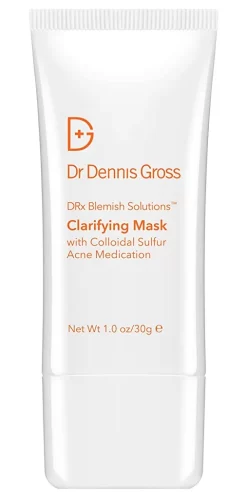 ---
Best for damaged skin
Dermalogica Multivitamin Power Recovery Mask
To target damaged, stressed skin, Dermalogica Multivitamin Power Recovery Mask is laced with regenerating retinol, firming peptide, and skin barrier function-bolstering fatty acids for a plumper, more resilient complexion. Once layered on the skin, it instantly gives it a hug of comfort as the texture is insanely creamy and gentle, and after 15 minutes, it leaves the skin visibly hydrated and glowy. Anyone can use this mask.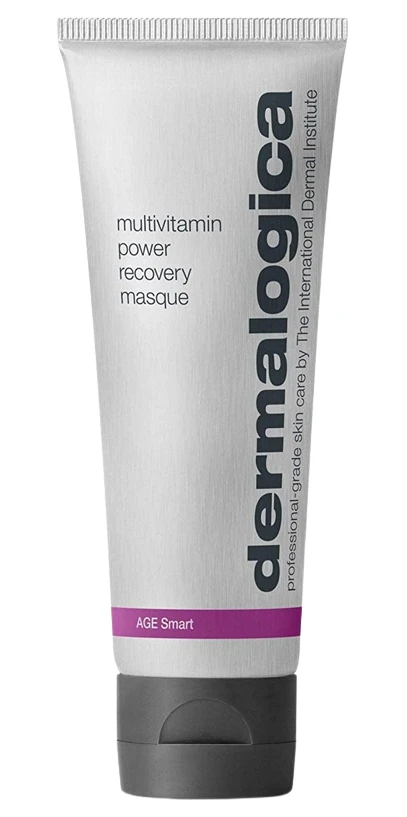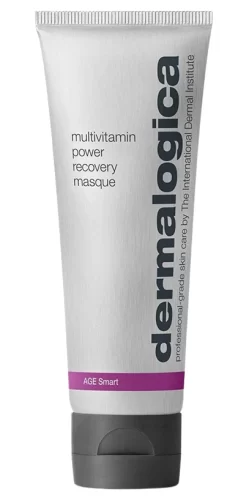 ---
What does a retinol face mask do?
Retinol face masks help minimize fine lines look, fade dark spots, and smooth skin. Due to retinol's ability to encourage cell turnover, they're also great for unclogging pores and reducing oil and breakouts.
---
Who can use retinol face masks?
Everyone can use a retinol face mask unless they are sensitive to retinol or any of its derivatives. However, retinol-infused face masks are especially good for those who fight aging signs, clogged pores, or uneven tone.
---
How often should I use a retinol face mask?
Use retinol face masks according to the directions of the product at hand. Generally, most retinol face masks should be used twice weekly for 10-15 minutes (or overnight) to get their benefits.
---
How do you apply a retinol mask?
Apply your retinol face mask to cleansed, dry skin, preferably before your nighttime routine. Layer the mask with your fingers or a spatula in a thin layer over your face, neck, and decollete, avoiding the eye area and lips.
---
Read next: How To Use Retinol On Sensitive Skin Without Irritation