The best salicylic acid moisturizers deserve a great deal of attention for those who want to tackle acne. Contrary to popular belief, acne-prone skin needs moisturizer too. You may think leaving your skin thirsty will make it less greasy, but what's happening is actually the opposite. When the skin lacks moisture, the sebaceous glands go into overdrive and end up producing even more oil in an attempt to replenish the loss. The moral of the story? Never skip moisturizing.
At the bare minimum, your moisturizer should ensure your skin won't dehydrate. You can be happy with that, or you can pick a targeted moisturizer that also helps speed up acne healing and prevent future breakouts. Here's where the best salicylic acid moisturizers come in handy.
The benefits of salicylic acid moisturizers
A moisturizer infused with salicylic acid strikes the perfect balance between moisture and treatment. By their nature, moisturizers contain compounds that aim to hydrate and prevent transepidermal water loss, and when the formula also packs salicylic acid, you know your moisturizer fights pimples too. Thanks to the exfoliating ability of salicylic acid, a moisturizer that contains it can help balance excess sebum and unclog pores, which eventually reduces breakouts and blackheads.
The best salicylic acid moisturizers are also infused with other skin-loving ingredients, such as niacinamide, ceramide, hyaluronic acid, and squalane. Their role is to provide hydration, soothe skin, hinder moisture loss, as well as relieve irritations and inflammations. Besides, since salicylic acid-infused moisturizers are generally made with acne-prone skin in mind, they are non-comedogenic, non-greasy, lightweight, and oil-free.
The best salicylic acid moisturizers
Any of the best salicylic acid moisturizers featured ahead balance sebum, fight acne, and make way to a breakouts-free complexion.
---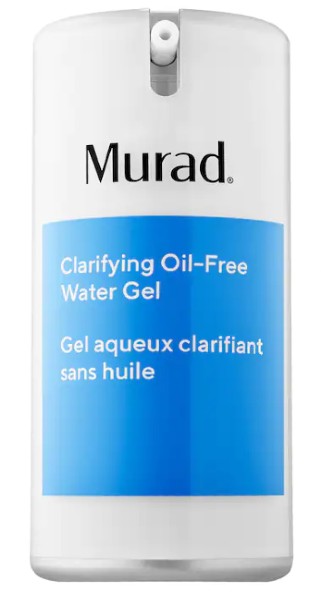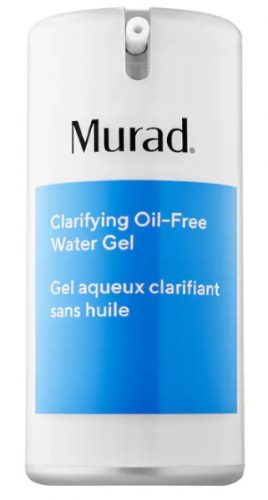 Murad Clarifying Oil-Free Water Gel
This non-comedogenic moisturizer is one of Murad's most-loved products by people with breakout-prone skin. The secret lies in the key ingredients, where salicylic acid and hyaluronic acid take the spotlight. Salicylic acid's role is to exfoliate dead cells and reduce oil, while hyaluronic acid ensures long-lasting hydration, which also minimizes sebum. Besides, Murad Clarifying Water Gel also contains witch hazel water, Korean red pine, and ginger root extracts with anti-inflammatory and soothing properties — great for blemishes. Bonus points for the gel-like formula that absorbs immediately without ever feeling heavy.
---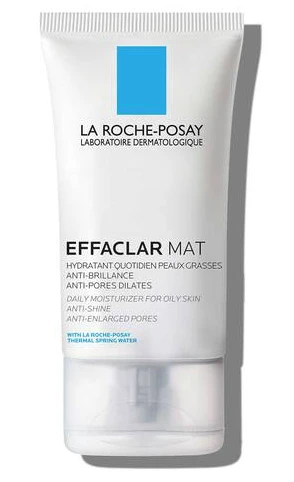 La Roche-Posay Effaclar Oil-Free Moisturizer
Roche-Posay Effaclar Mat is definitely among the best salicylic acid moisturizers since it also includes lipo-hydroxy acid, a derivate of salicylic acid sharing the same renewing, exfoliating, and acne-treating benefits. Together, they are twice more effective at clearing breakouts, unclogging pores, and regulating sebum production. Additionally, this moisturizer uses perlite and silica powders that, due to their oil-absorbing ability, leave skin looking matte. Oil-free? Check. Mattifying? Check. Sebum-controlling? Check.
---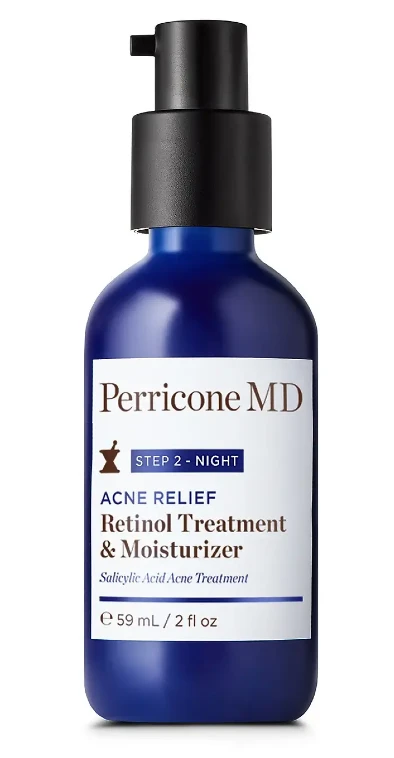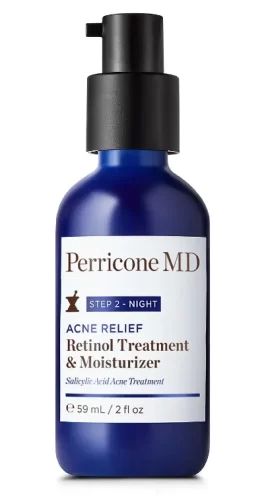 Perricone MD Acne Relief Treatment & Moisturizer
Combining the trifecta for fighting blemishes — salicylic acid, retinol, and niacinamide — Perricone MD Acne Relief Moisturizer promises to balance excess oil and handle breakouts without drying the skin. And it clearly does it quite well; after all, if there's one winning duo that can fight acne is retinol and salicylic acid. They both exfoliate the skin and work on the top layer and at deeper levels to remove dead cell buildup and decongest pores. In turn, this reduces the chances of new breakouts while speeding up the healing of existing ones. Plus, niacinamide and arginine will hydrate your skin and help it retain moisture, counteracting the drying effects of the two acne fighters.
---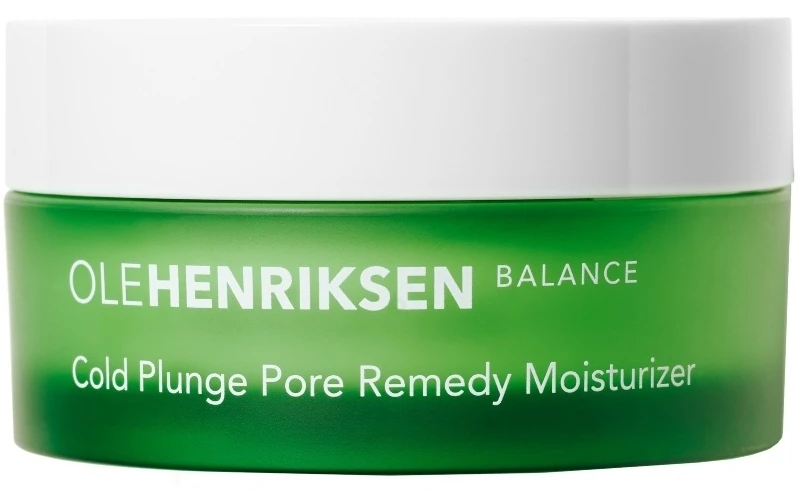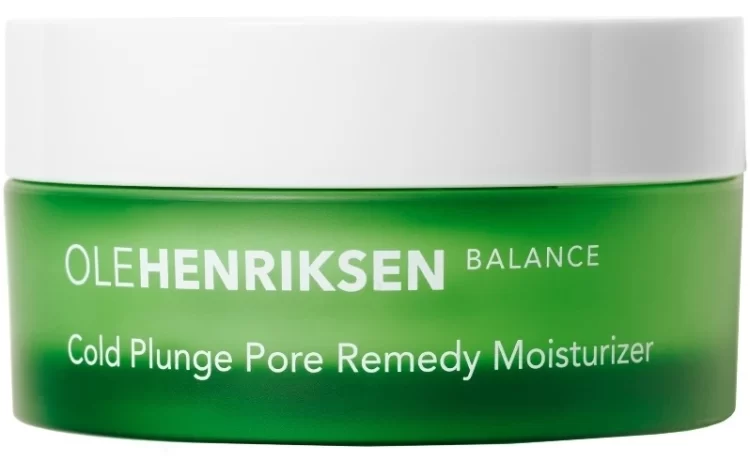 Ole Henriksen Cold Plunge Pore Remedy Moisturizer
This moisturizer detoxifies skin and helps decongest pores with salicylic acid and lipohydroxy acid, both working to lift and loosen dead cells that may block pores. Its lightweight formula also packs a proprietary blend of botanical extracts that aim to refine pores' look, including green tea and eucalyptus and antioxidants to defend against oxidative stress, which may also trigger breakouts. Rest assured, it's clean, vegan, cruelty-free, non-comedogenic, and intensely hydrating.
---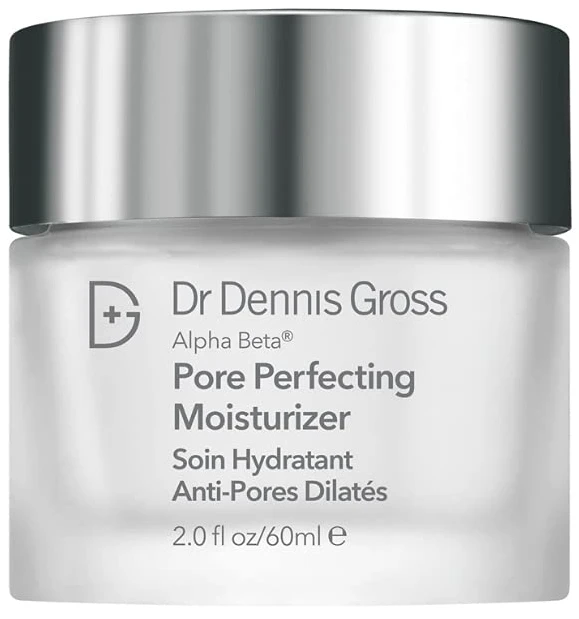 Dr. Dennis Gross Alpha Beta Daily Moisturizer
This is one of the best salicylic acid moisturizers because it packs a generous concentration of alpha-hydroxy acids and salicylic acid to speed up cell turnover and exfoliate, minimizing acne and decongesting pores, while the willow bark extract fights bacteria. At the same time, the formula promises to deliver moisture, smooth the skin and strengthen the protective barrier with squalane, ceramide, and vitamin E. Dr. Dennis Gross Alpha Beta Daily Moisturizer is the ideal choice if you want to address pimples and post-acne marks while keeping your skin soft and plump.
---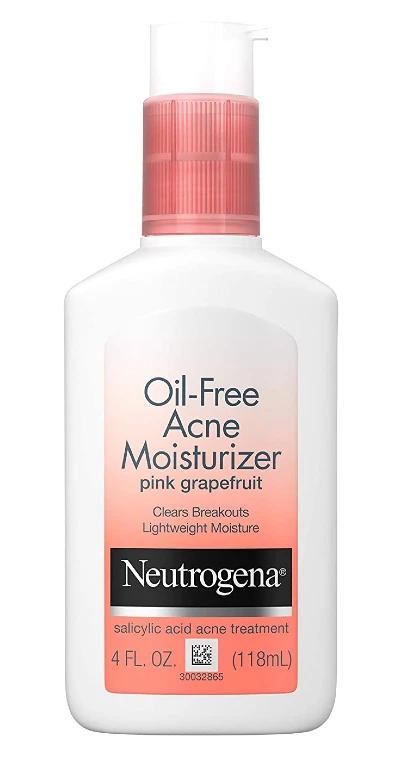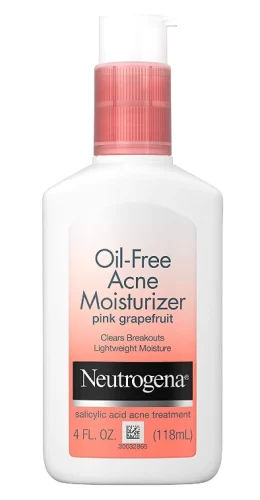 Neutrogena Oil-Free Acne Moisturizer
Hands down, Neutrogena made one of the most affordable salicylic acid moisturizers, non-greasy and oil-free. The quick-absorbing and lightweight formula maintain skin moisture without clogging pores while it regulates sebum and clears pimples thanks to 0.5% active salicylic acid. In case your complexion is on the sensitive side, start with three days a week application and gradually work up to daily use to help your skin build tolerance.
---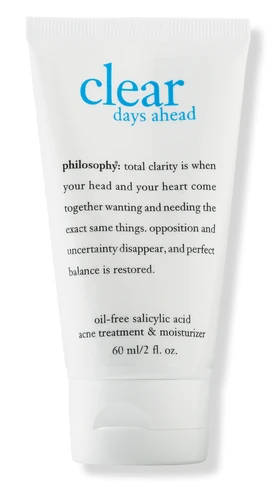 Philosophy Clear Days Ahead Salicylic Acid Moisturizer
This moisturizer acts like a treatment that clears breakouts due to 1.0% salicylic acid. Plus, it won't let the skin dry due to a potent combo of moisture sealers, including peptide, squalane, and vitamin E. The silky formula provides oil control for a beautiful matte finish, absorbs immediately without ever feeling heavy, and makes an excellent primer. Meanwhile, it's free of fragrance, alcohol, and oil.
---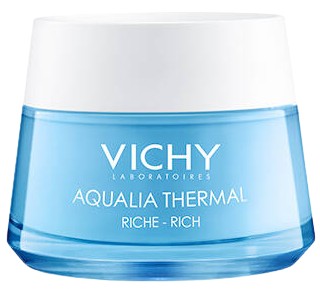 Vichy Aqualia Thermal Mineral Water Gel Moisturizer
We all know lightweight water-gel moisturizers are what breakout-prone skin needs the most. With this in mind, Vichy made the Aqualia Thermal Mineral Water Gel Moisturizer that aids in striking the perfect balance between skin hydration and oiliness with a light-as-air feeling. It contains salicylic acid to exfoliate gently and dislodge pore-cloggers, plus sodium hyaluronate to hydrate, while meadowfoam seed oil forms a protective veil to trap moisture without blocking pores.
---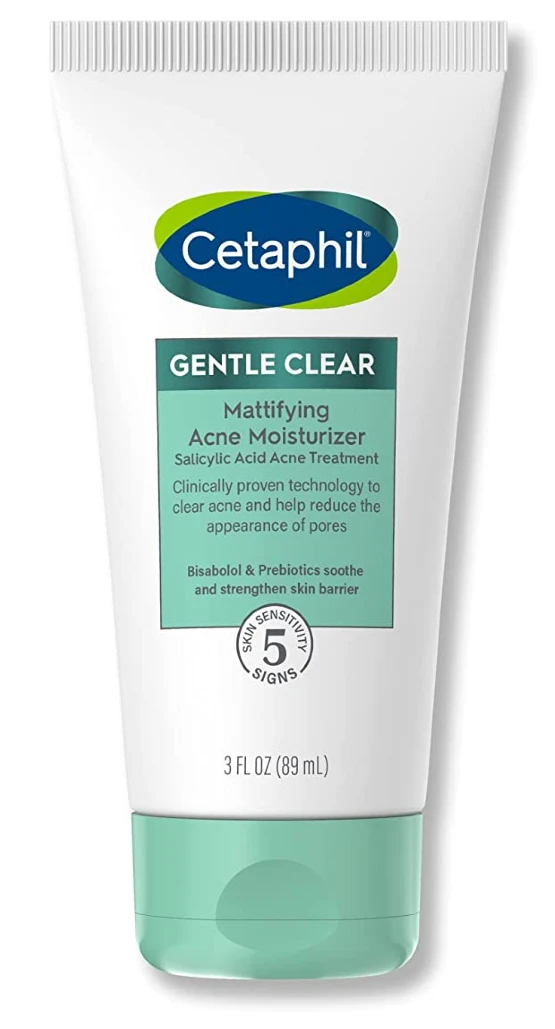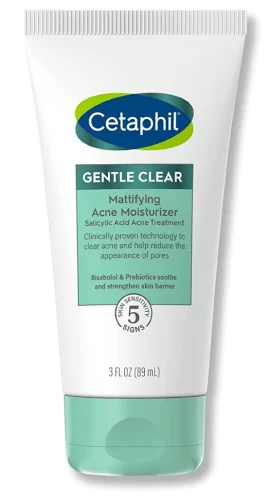 Cetaphil Gentle Clear Mattifying Acne Moisturizer
This salicylic acid-infused moisturizer is actually clinically proven to clear acne and shrink the appearance of large pores without disrupting the skin's barrier. The magic? A juicy concentration of salicylic acid (0.5%) coupled with prebiotics and squalane, along with other skin-soothing ingredients including allantoin and bisabolol. Add the fact that it suits all skin types, including sensitive and dry, and costs no more than $10, and you've got a winning product.
---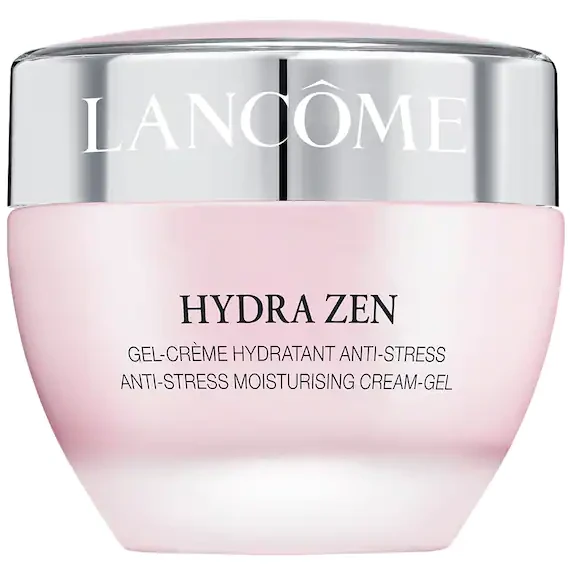 Lancôme Hydra Zen Salicylic Acid Moisturizer
Hydration, soothing, and radiance — the trifecta where Lancôme Hydra Zen truly stands out. It's a lightweight, non-comedogenic moisturizer that has everything acne-prone skin needs to stay soft and clear, including salicylic acid and madecassoside, a compound derived from the cica plant that repairs, hydrates, and has anti-inflammatory effects. Peony root and moringa seed extracts give this cream the ability to scavenge free radicals so that they won't wreak havoc on your complexion. Massage it on damp skin AM and PM and let the zen occur.
---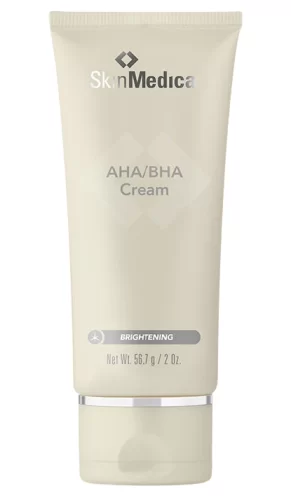 SkinMedica AHA/BHA Brightening Cream
Lactic, glycolic, malic, and salicylic acids meet in this pore-unclogging moisturizer with one purpose: to get your skin in its prime condition. The combination of acids gently sloughs off dead cell buildup and dislodges oil and debris that block pores, ensuring your skin becomes more clear, luminous, and texturized with each application. At the same time, squalane, soy protein, and bisabolol soothe and reinforce the complexion without letting it dry. If you're a fan of multitaskers, this formula should be front and center on your vanity.
---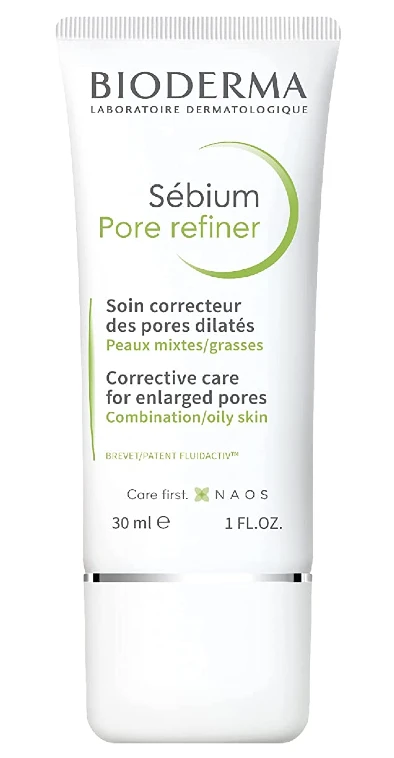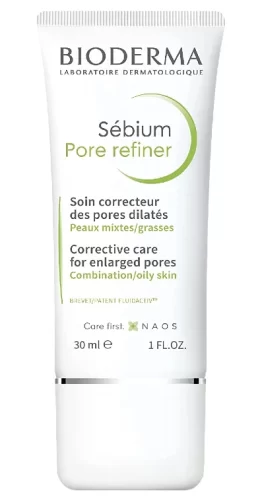 Bioderma Sébium Pore Refiner Cream
If you are looking for the best mattifying and pore-refining salicylic acid moisturizer, this is it. Bioderma Sébium Cream is doing really well at keeping shine at bay and tightening pores look with silica powder and mushroom-derived agaric acid, a natural astringent and sebum regulator. The cream also exfoliates gently, prevents pores clogging, and improves skin texture thanks to salicylic acid. Most people praise its gel-like and velvety-to-the-touch texture that absorbs in no time and leaves skin feeling silky smooth.
---