Two years ago, when I started going for monthly facials, I noticed my cosmetician was using a brand my skin loved from first sight: it was Sesderma. And it turned me into a fan. This is why I decided to round up the best Sesderma products so you can enjoy their goodness too. As a pivotal skincare brand, Sesderma covers every step you can think of from a skincare routine, addressing all concerns, from acne to uneven tone to wrinkles.
About Sesderma, the brand
Founded in 1989 by world-renowned Dermatologist Gabriel Serrano, Sesderma is a Spanish dermatological laboratory creating skincare products that address everyone. As they evolved over the years, Sesderma remained dedicated to its main values, making products that target skincare from head to toe and from within the body. Yep, this means Sesderma has products for the face, body, and supplements.
Today's focus is on the best Sesderma products for the face, made with tried-and-true ingredients that give remarkable results. Sesderma features a blend of collections that target acne, redness, sensitivities, dermatitis, wrinkles, discoloration, and dehydration — basically everything. Its formulas swear by science-backed ingredients but also nature-derived elements, mixing the power of two to give you the best version of your skin. Herbal extracts, such as chamomile, mimosa, aloe vera, and clinical actives, like retinoids, AHAs, BHAs, hyaluronic acid, and ceramides are the ingredients you'll most likely see in the best Sesderma products formulas.
And it doesn't end there: The special thing about the brand is that most of its products use liposomes, aka tiny bubbles used as a delivery system to carry actives deeper into the epidermis layers for enhanced benefits.
The best Sesderma products
Curious? Here we rounded up the best Sesderma products that vow to reveal what is yours: luminous, plump, and glowy skin.
---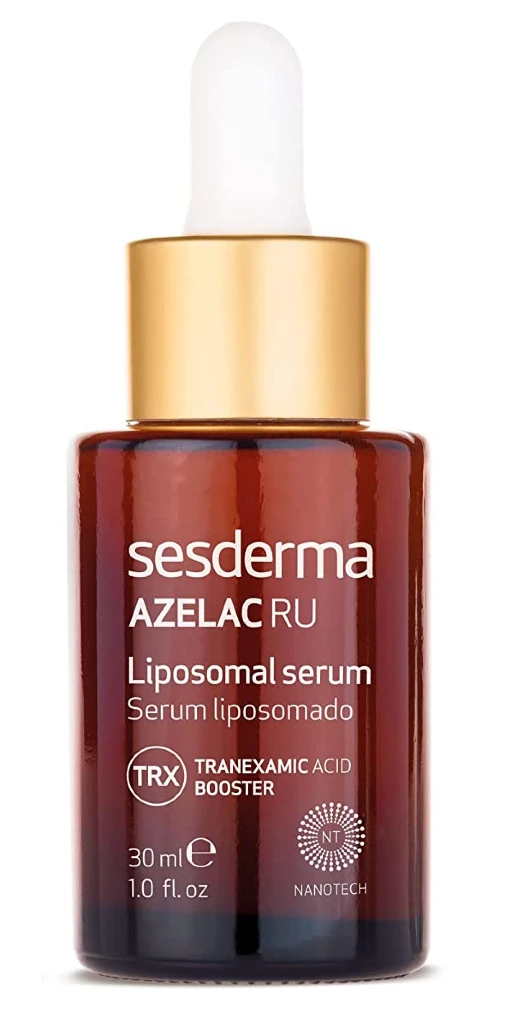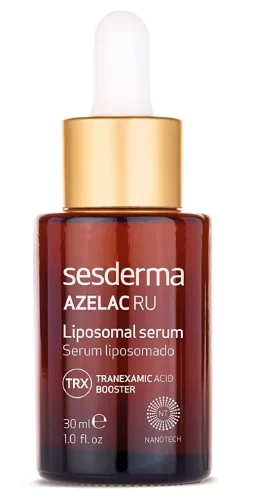 1
Sesderma Azelac Ru Serum
As one of the best Sesderma products, this serum addresses one of the most common skin concerns we all struggle with at one point or another: hyperpigmentation. The potent formula features a mix of azelaic acid, retinol, vitamin C and tranexamic acid, all of which work synergistically to brighten dark patches and reveal an even tone. According to the brand trials, the serum reduces pigmentation by up to 38% in as little as eight weeks. Plus, it prevents the apparition of new dark patches too!
---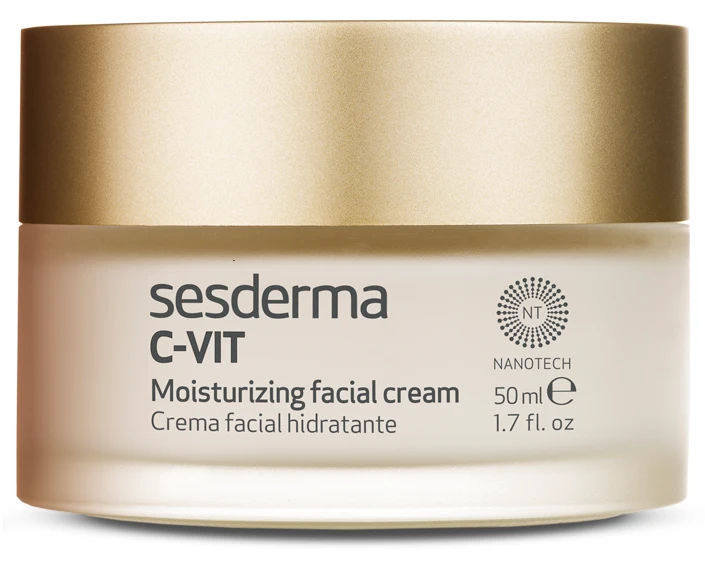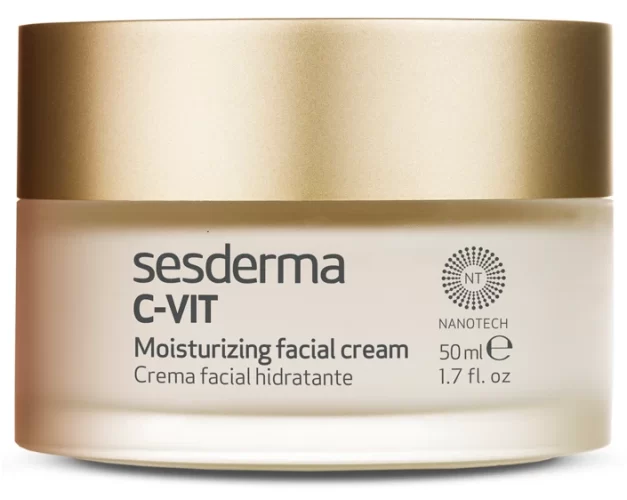 2
Sesderma C-VIT Moisturizing Facial Cream
If you want brightness, plumpness, and moisture in one product, Sesderma C-VIT Moisturizing Facial Cream will give you just that and some more. Loaded with highly concentrated vitamin C from orange extract and l-ascorbic acid, the cream promises to boost collagen and diminish sunspots, leaving skin plump and glowy. Slather your skin in it day and night and enjoy its refreshing gel-like texture and the orange scent that'll make you feel energized whenever you apply it.
---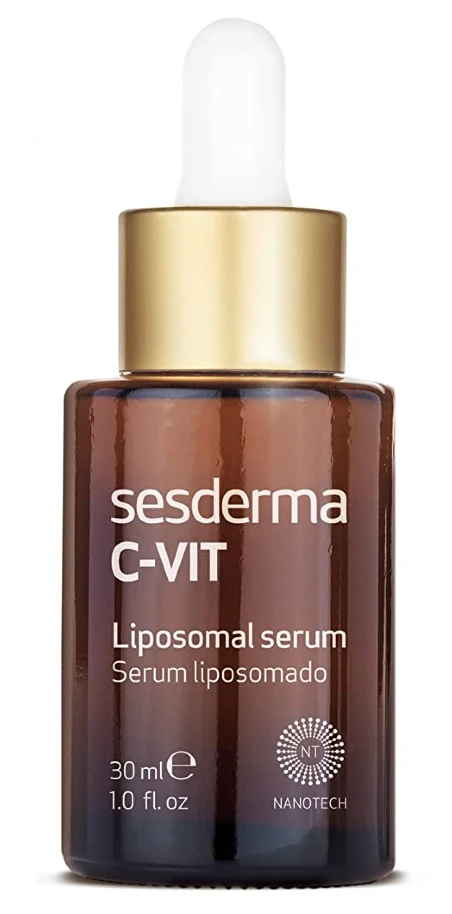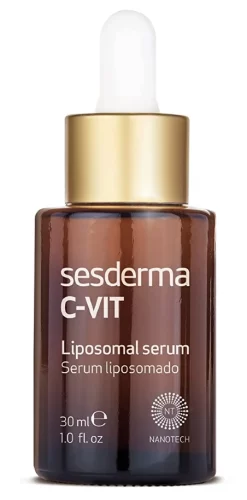 3
Sesderma C-Vit Liposomal Serum
You don't want to skip this serum. Made with active ingredients encapsulated in liposomes for deeper penetration and greater effectiveness, it helps improve the look of wrinkles, brightens and restores the protective barrier. Vitamin C, resveratrol, quercetin, and retinyl palmitate induce collagen, lighten dark spots and revive dullness, while sodium hyaluronate, tripeptides, and vitamin E hydrate and soften. Indeed, that's exactly what all skin types need.
---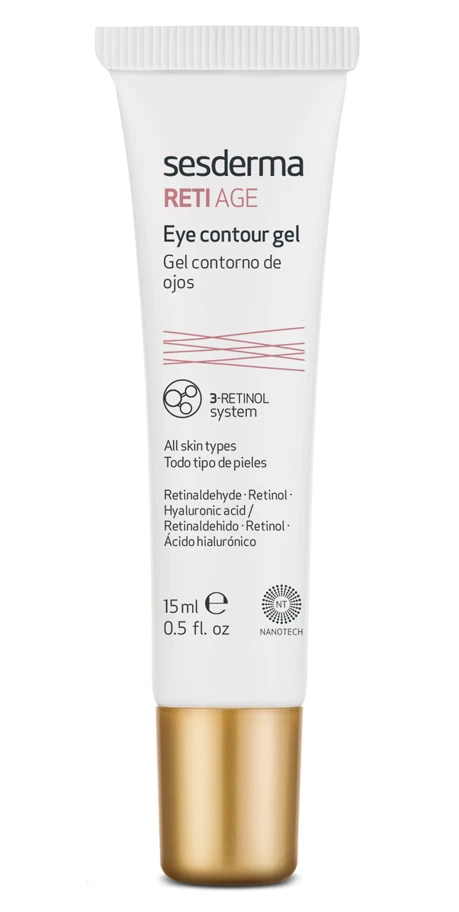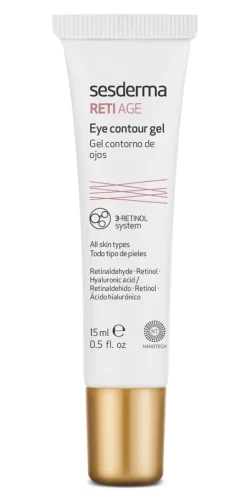 4
Sesderma Reti-Age Eye Contour
This is the best Sesderma product for the eye area that addresses aging signs because it's spiked with three retinol sources in liposomes, peptides, resveratrol, vitamin C, and sodium hyaluronate. These, in addition to superoxide dismutase — a powerful antioxidant — take care of your delicate undereye skin, stimulating collagen, hydrating, brightening, protecting, and replenishing. There is not much this eye gel cream can't do.
---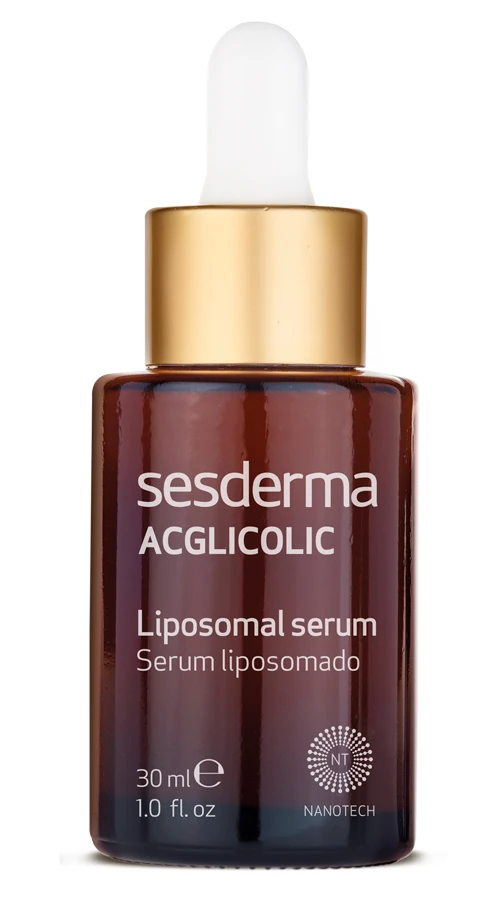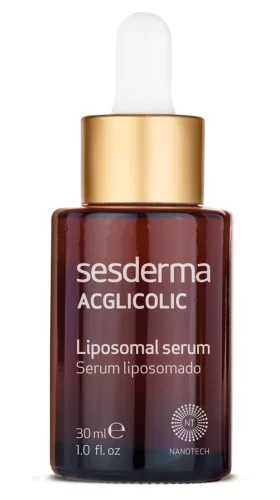 5
Sesderma Acglicolic Liposomal Serum
Hyperpigmentation doesn't stand a chance against this serum. Interestingly, besides working hard to correct existing dark spots, it also helps prevent future marks. It does all that thanks to 6% glycolic acid, vitamins C and E, accelerating cell renewal to achieve an even tone while neutralizing free radicals to slow down aging signs. Plus, the slew of ceramides, hyaluronic acid, and cholesterol replenish fine lines and wrinkles for a bouncy appearance. Oh, and the glow it leaves.
---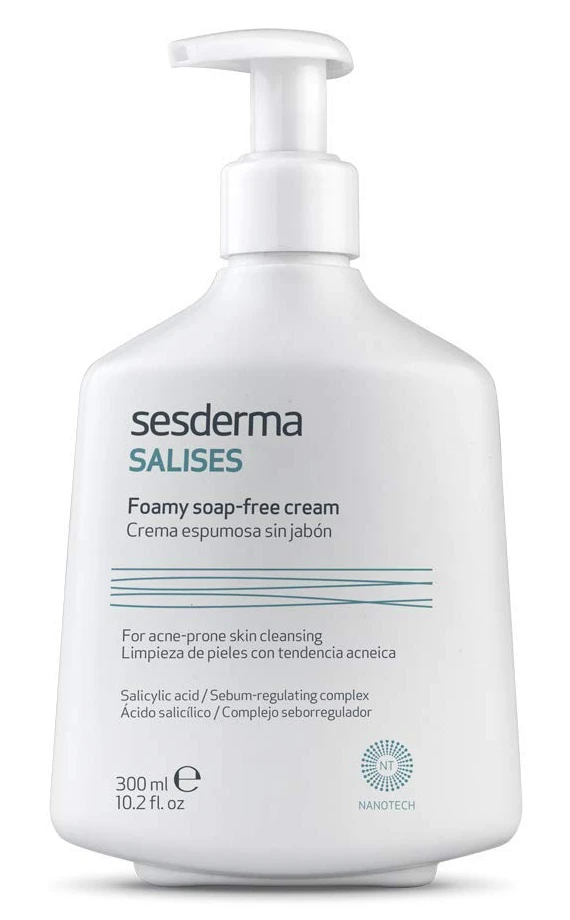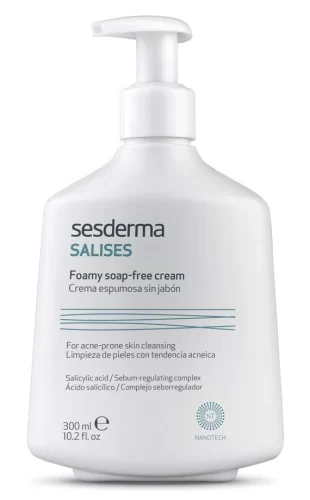 6
Sesderma Salises Foamy Soapless Cream
Oily and acne-prone skin folks, this is the best Sesderma product to start off your routine with. Not only does this cleanser has a rich foamy formula that works up a lather to loosen makeup, impurities, and dust, but it features the number one compound to balance sebum and unclog pores: salicylic acid. Besides, the aloe leaf juice, oatmeal, and chamomile extracts soothe and calm skin, relieving inflammations.
---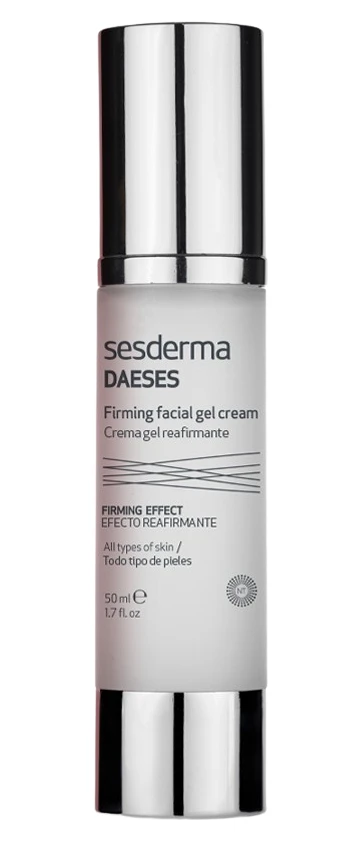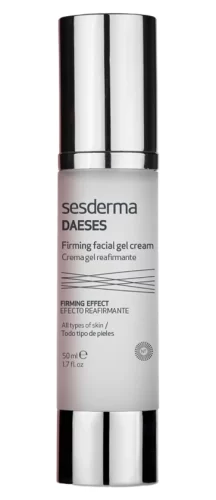 7
Sesderma Daeses Facial Gel Cream
Using Sesderma Daeses Facial Gel Cream in the long run will bring you closer to firmer skin, increased elasticity, and less visible wrinkles. DMAE (a powerful tightening and firming active), peptides, hyaluronic acid, and glycolic acid get the job done, leaving skin looking refined, velvety, and plump. It's one of the best Sesderma products for oily and acne-prone skins as its texture is a lightweight gel that never clogs pores.