Having a perfectly even tone is the dream for most of us. But since countless factors play a role in the state of our skin tone and can trigger hyperpigmentation, achieving it can be a tough task.
For the uninitiated, hyperpigmentation is an umbrella term that describes patches darker than the rest of the skin, which can appear as brown, black, red, or pink spots. Skin hyperpigmentation occurs when melanin (the pigment that gives skin color) produces in excess on some areas of the skin due to various causes, like sun damage.[1] Luckily, mild forms of hyperpigmentation usually respond well to gentle natural remedies.
If you have decided to appeal to natural remedies for hyperpigmentation, here we rounded up some of the most popular (and science-backed) brews with easy-to-find ingredients to help even your tone.
Home remedies to diminish hyperpigmentation
---
Apple Cider Vinegar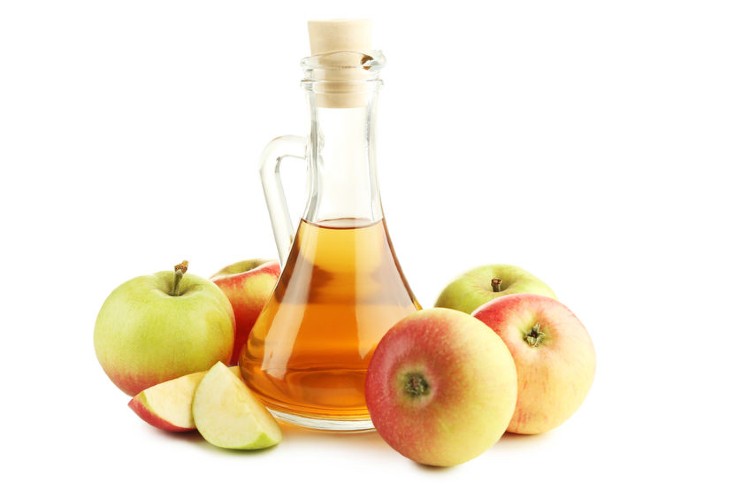 Due to its high content of acetic acid and malic acid (natural alpha-hydroxy acid), apple cider vinegar is considered an effective remedy for hyperpigmentation.[2][3] These acids act as chemical exfoliators to help remove darkened and pigmented cells so that fresher and brighter ones replace them. Here's how you can benefit from this remedy:
Step 1: Mix equal parts of apple cider vinegar and water in a bowl
Step 2: Apply the mix to your dark patches
Step 3: Leave it on for three minutes
Step 4: Rinse with lukewarm water
Step 5: Repeat every other day if the skin tolerates
---
Yogurt or Milk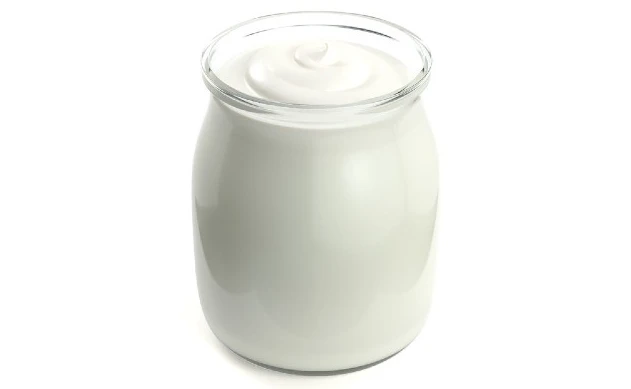 Yogurt has been shown to effectively lighten skin discoloration, and it's often used in folk medicine as a remedy for hyperpigmentation. This is because yogurt contains about 0.9% lactic acid.[4] Lactic acid is an alpha-hydroxy acid with exfoliating properties that eliminates dark spots and other forms of discoloration by sloughing off pigmented cells.
To do this home remedy:
Step 1: Soak a cotton ball in yogurt
Step 2: Rub it over the skin twice a day
Step 3: Repeat every day
---
Green Tea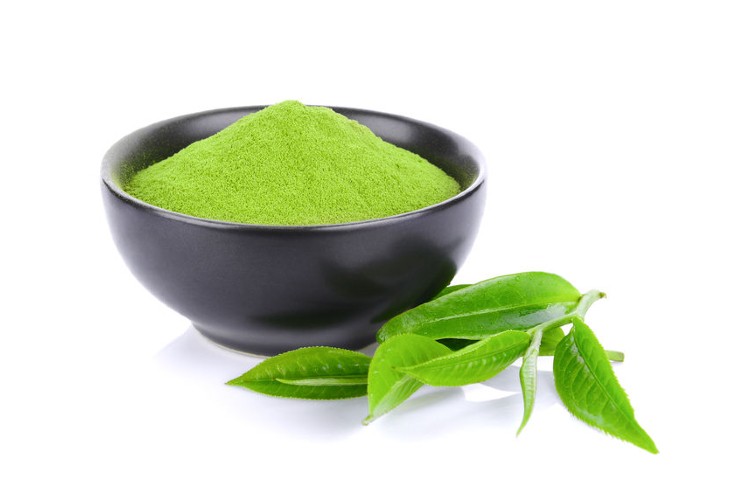 Green tea has strong brightening and depigmenting effects when applied to the skin. The polyphenols and catechins in green tea, mostly EGCG, are the ones responsible for this effect. They're potent antioxidants that reduce sun damage and block the processes that lead to hyperpigmentation.[5] Green tea is also a potent inhibitor of tyrosinase, the enzyme responsible for producing pigment that often causes an excess of melanin in the skin. Better still, green tea has shown clinical efficacy in treating melasma and was confirmed to clear lesions in 60% of cases.[6][7]
Using green tea is fairly easy:
Step 1: Steep a green tea bag in boiled water for three to five minutes
Step 2: Remove the tea bag from the water 
Step 3: Rub the tea bag over your dark patches
Step 4: Repeat every day until you achieve the desired results
Or you can do a homemade face mask with green tea for hyperpigmentation:
Step 1: Cut open a green tea bag and add the content to a bowl
Step 2: Mix with one teaspoon of honey to get a homogenous paste
Step 3: Apply the mask over your face and leave for 15 minutes
Step 4: Rinse with lukewarm water
Step 5: Repeat twice weekly
---
Red Onion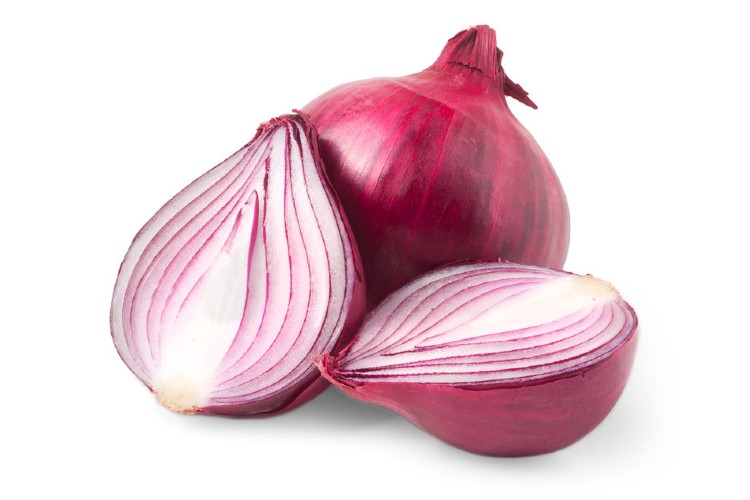 Red onions can be a helpful home remedy for hyperpigmentation because their isolates block the cell actions that lead to excess pigmentation. Research shows that the dried skin of red onions can effectively lighten dark patches and promote an even-looking appearance.[8]
To use red onion as a remedy for hyperpigmentation:
Step 1: Cut a red onion
Step 2: Rub a slice on dark patches of your skin
Step 3: Rinse after 10 minutes
---
Aloe Vera

Applying aloe vera gel directly to dark spots is a gentle way to reduce hyperpigmentation. According to a 2012 study, aloe vera contains aloin, a natural depigmenting compound that lightens skin and works effectively as a nontoxic hyperpigmentation treatment.[9] Moreover, another compound in aloe vera — aloesin — has been shown to inhibit tyrosinase activity and act as a depigmenting agent.[10] To use aloe vera:
Step 1: Take the gel from an aloe vera with a spoon
Step 2: Apply the gel to pigmented areas one hour before bedtime
Step 3: Rinse with warm water the next morning
---
Licorice Extract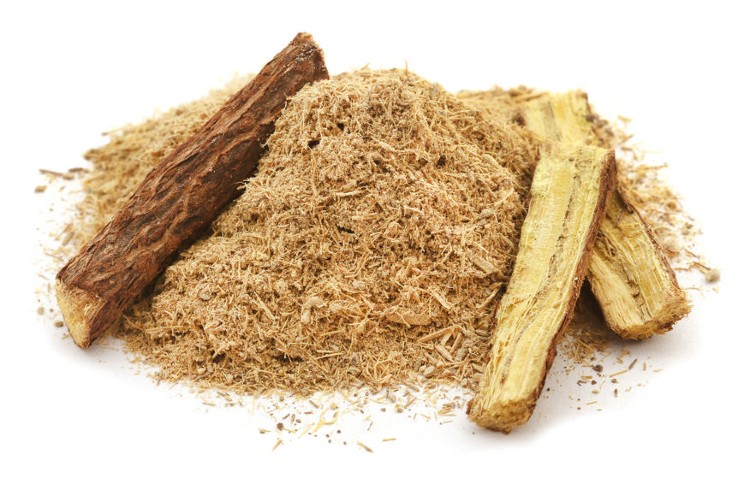 A review in the Journal of Cutaneous and Aesthetic Surgery shows that licorice extract may help reduce hyperpigmentation thanks to its content of glabridin.[5] This ingredient has been shown to inhibit UVB-induced pigmentation and reduce the activity of tyrosinase. It also has anti-inflammatory properties. More than that, studies suggest that glabridin has a skin-lightening effect 16 times greater than hydroquinone (depigmenting agent) and may reduce sun-induced hyperpigmentation.[11]
Here is how to use this remedy to treat hyperpigmentation:
Step 1: Get a teaspoon of organic licorice root extract
Step 2: Mix with water or aloe vera gel until you get a smooth paste
Step 3: Apply on dark patches areas
Step 4: Leave it action 20 minutes, then rinse with lukewarm water
---
Tomatoes
Tomatoes are rich in vitamin C, a potent melanin inhibitor.[12] Additionally, tomatoes contain a compound called lycopene that works to repair photodamaged cells.[13] Even though the topical application of tomatoes for skin lightening has yet to be proven, existing evidence suggests tomatoes can help clear the skin of dark spots.
If you'd like to give it a try, follow these steps:
Step 1: Mix the pulp of one tomato with clay until you get a paste
Step 2: Add a teaspoon of sandalwood (or turmeric) powder to the mix
Step 3: Apply over the face like a mask
Step 4: Leave to act for 20 minutes before rinsing with lukewarm water
---
Red wine
Resveratrol is a naturally occurring antioxidant found in red grapes, which is why red wine is a great source of it. Studies show that resveratrol possesses skin-lightening effects since it decreases melanin content in skin cells by inhibiting tyrosinase activity.[14] For this reason, resveratrol is considered one of the best remedies for skin discoloration.
Here is how you use red wine to lighten dark spots and fade hyperpigmentation:
Step 1: Mix two tablespoons of red wine with honey
Step 2: Add a teaspoon of sugar cane juice
Step 3: Mix all the ingredients to get a consistent paste
Step 4: Apply the mixture to your face and rinse after 20 minutes
Step 5: Repeat twice a week
---
What causes hyperpigmentation
There are several different causes of hyperpigmentation, such as:
Sun damage
Post-inflammatory hyperpigmentation induced by injuries like acne, burns, cuts, scratches, and chemical exposure
Melasma (triggered by changes in hormone levels)
Addison's disease (endocrine disease)
Diabetes
Certain medications like chemotherapy drugs
How to prevent hyperpigmentation
Since sun damage is the most common cause of hyperpigmentation, you can prevent it by applying a broad-spectrum sunscreen with at least 30 SPF daily. Also, avoid exposure to the sun between 10 AM and 4 PM when it's the highest risk of sunburn.
Since post-acne marks represent another common cause of hyperpigmentation, consider fighting the problem at the root and manage your pimples before they wreak havoc on your skin tone.
Other things worth mentioning to prevent hyperpigmentation are applying skincare products that contain antioxidants every day and exercising regularly to get rid of darkened cells.
When should you see a doctor?
If hyperpigmentation does not respond to home remedies, you may have to see a doctor for a full diagnosis and treatment. Those treatments can include chemical peels, retinoids, microdermabrasion, or laser resurfacing. These processes help resurface the skin and replace the damaged and pigmented cells to reduce hyperpigmentation.
The bottom line
Hyperpigmentation is not a medical concern but rather an aesthetic issue. And since sun damage is the number one culprit for causing skin discoloration, you should apply sunscreen every day and avoid direct sunlight. Managing your acne, using antioxidants, and exfoliating regularly also reduces the chances of dark spots. And finally, you can appeal to home remedies to maintain your skin even and bright. The most popular home remedies for hyperpigmentation include apple cider vinegar, aloe vera, yogurt, and green tea. If none of these treatments have effects on your skin, you should consider seeing a dermatologist so that she or he can prescribe a tailored treatment for your type of hyperpigmentation.
---
Footnotes
Women's Concepts uses reliable sources, including dermatologists' insights, clinical trials, and scientific journals, to find accurate information and support all the facts shared in our articles. All statements and claims have clear and legit references. Read our editorial policy to learn more about our sources of information, our process of researching and fact-checking the content, and how our team strives to keep all articles updated, completed, and trustworthy.