If your last trip to the derm ended with a tretinoin prescription, you're most likely trying to figure out what serum to use with tretinoin so you get the benefits without reactions.
Fine lines, wrinkles, acne, hyperpigmentation — tretinoin addresses them all, and it does it quite fast compared to retinol since it is already in the active form of retinoic acid and doesn't need conversion. However, because tretinoin makes skin cell turnover at an accelerated rate, the new cells that come to the surface might lack essential lipids, which is why tretinoin might give mild side effects like redness, irritation, or sensitivity. This means you can not use tretinoin with anything that comes to your hand, making picking a fit product an arduous task. Simply put, you should always consider products with a meaningful concentration of soothing actives and repairing ingredients when following a tretinoin treatment. But which?
We found the best serums to use with tretinoin, and we take a deep dive into how to use it and what you should not use with tretinoin, so there are more chances you get the most out of your tretinoin treatment.
What is tretinoin?
Tretinoin is a retinoid, a derivative of vitamin A, that comes in a prescription-strength topical gel or cream and addresses a wide array of skin issues, including wrinkles, acne, photodamage, hyperpigmentation, and rosacea. When applied on the skin, tretinoin encourages cell turnover and triggers the fibroblasts to produce collagen and elastin, smoothing wrinkles and texture, thickening skin, minimizing dark spots, and banishing dullness. 
Usually, tretinoin can cause dryness, peeling, and flaking, depending on the product's strength and how tolerant your skin is, effects that can last anywhere between 1 to 8 weeks. So, to keep possible side effects at bay and encourage skin recovery, a targeted serum might come in handy.
Can I use a serum with tretinoin?
Of course, you can use a serum before tretinoin as long as the formula is gentle and targets cell repair and healing. A suitable serum to use with tretinoin should be chocked full of ingredients that aim to reinforce the skin, fortify the protective barrier, hydrate, comfort, and alleviate dryness and redness that often occur after tretinoin. On the flip side, as long as you're following tretinoin treatment, you want to steer clear of products that contain high amounts of salicylic acid, benzoyl peroxide, sulfur, or other retinoids. Also, avoid anything silicone-based before layering tretinoin because it can reduce its effectiveness. 
The best serums to use with tretinoin
We rounded up those serums you can use with tretinoin to counteract possible side effects and get a speedy recovery of your skin.
---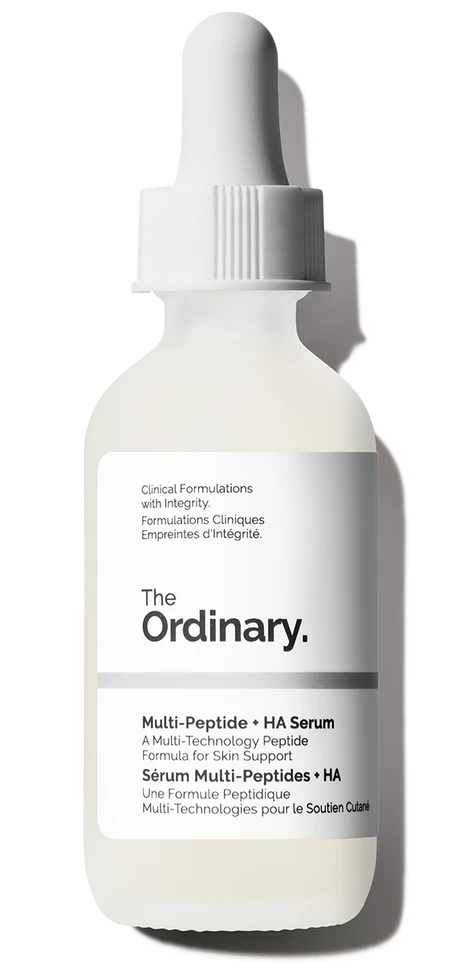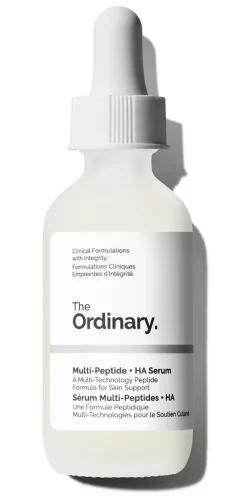 1
The Ordinary Multi-Peptide + HA Serum
Because they are gentle and boost collagen and elastin — which enhances skin healing — peptides and amino acids are a go-to when following tretinoin treatment. This serum (ex Buffet) packs a considerable amount of peptides, including Matrixyl and Synthe'6, two of the best skin-repairing peptides, plus it's spiked with a handful of amino acids to build more proteins. Silicone and alcohol-free, the formula works like a charm with tretinoin, promising to recoup smoothness without bothering the skin.
---
2
Aveeno Calm + Restore Triple Oat Serum
Quite a few Redditors swear by this serum to use with tretinoin, and we take their word for it. The formula contains three sources of oat kernel, which due to the high content of ceramides (skin-identical lipids), increases moisture retention and restores the tissue, making it ideal for pairing with tretinoin. With a lightweight texture, made for sensitive complexions and void of fragrances and alcohol, the serum instantly relieves skin and facilitates recovery.
---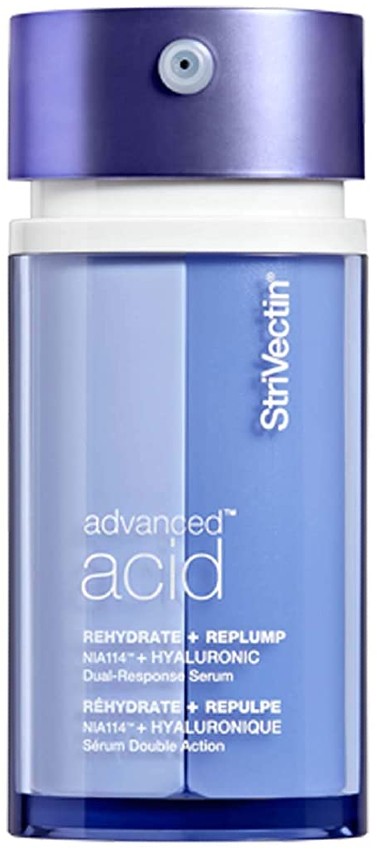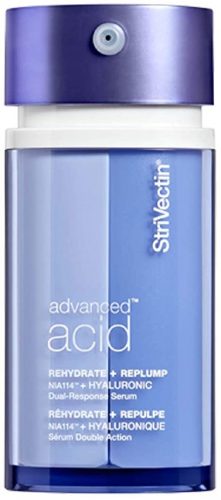 3
StriVectin Hyaluronic Dual-Response Serum
If your skin gets dehydrated after tretinoin, StriVectin Hyaluronic Dual-Response Serum will turn out to be one of your best skincare purchases. It's a class of its own when it comes to fortifying the moisture barrier and maintaining hydration thanks to the three forms of hyaluronic acid, three ceramides, peptides, and a slew of other humectants. Yet, the juicy part about this serum is NIA-114 (myristyl nicotinate), a form of vitamin B3, similar to niacinamide, that you'll only find in StriVectin products. Studies have shown that this superstar ingredient can mitigate barrier damage and improve the tolerability of tretinoin if used before, so it's definitely worth checking out.
---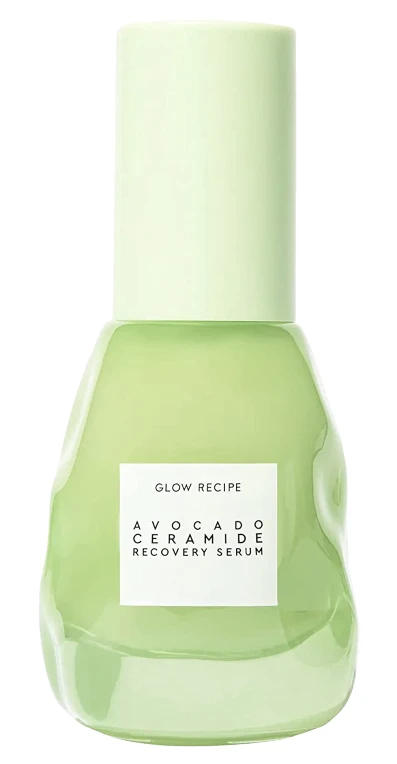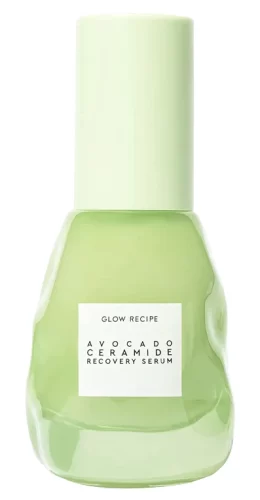 4
Glow Recipe Avocado Ceramide Recovery Serum
This serum is spiked with five skin-identical ceramides to minimize redness and replenish the barrier for skin that becomes stronger with each use. There's also avocado butter, rich in fatty acids that moisturize deeply, and allantoin and rice milk to soothe. The nourishing formula has a milky lightweight texture that wraps the skin in a healing layer of actives, making it an ideal addition to anybody's arsenal when using tretinoin.
---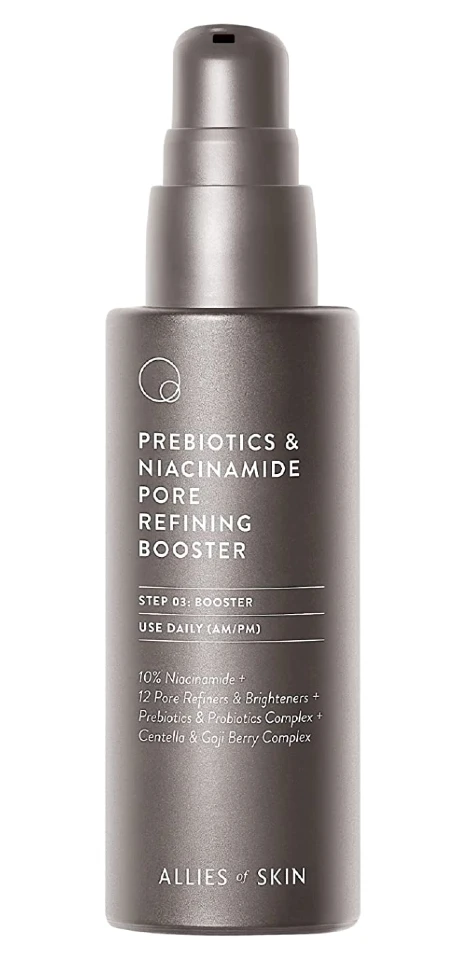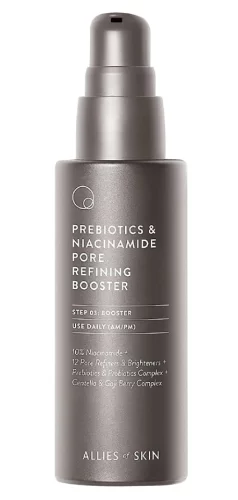 5
Allies of Skin Prebiotics and Niacinamide Pore Refining Booster
For those who want to splurge on the best serum to use with tretinoin, this is for you and your generous budget. In addition to 10% niacinamide, the formula packs prebiotics and probiotics to strengthen the skin, ease redness and reduce sensitivities associated with tretinoin use. Pair this serum with tretinoin before you hit the hay, and you can sleep at ease, knowing it works while you Zzz to reinforce skin and is void of silicones, drying alcohol, fragrances, and essential oils.
---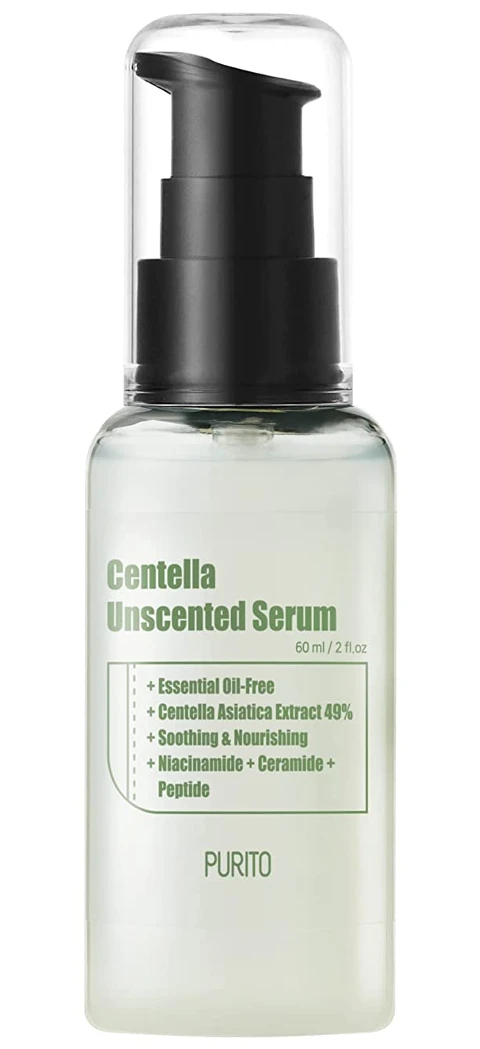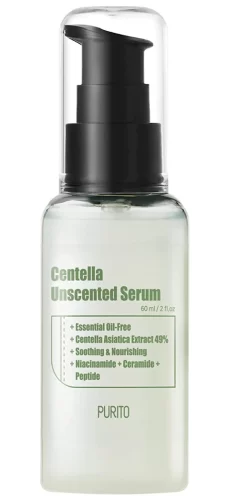 6
Purito Centella Unscented Serum
This serum has what it takes to be used with tretinoin, including a base of 49% Centella asiatica extract, ceramide, and peptides, the trifecta for regenerating skin, reducing swelling, and mitigating dryness. Plus, it packs niacinamide, sodium hyaluronate, asiaticoside, and madecassic acid to boost moisture and not let the skin get parch, which is most likely when you're using tretinoin. The formula gets extra credit because it's made without fragrances, alcohol, parabens, or any harsh ingredient that may bother the skin.
---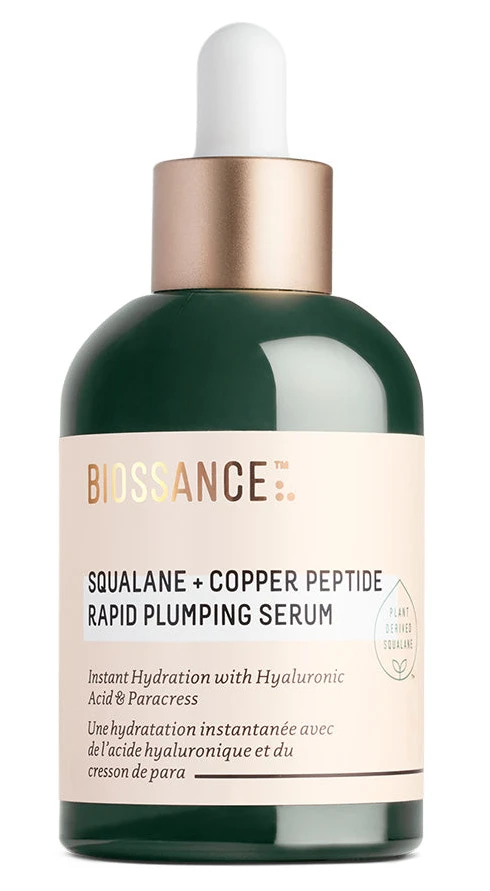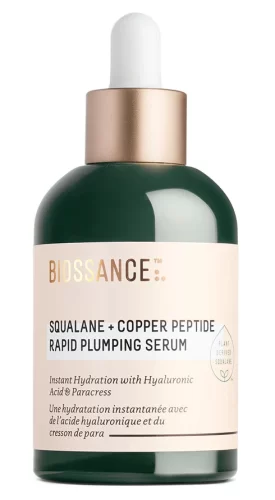 7
Biossance Squalane + Copper Peptide Serum
Squalane and copper peptides are some of the most sought-after compounds to use with tretinoin. While the former mimics sebum, softening and sealing moisture, the latter supports collagen and elastin growth, enhancing barrier recovery. The serum is also spiked with a slew of botanical extracts to flood with hydration, revitalize, and comfort, while the jelly texture gets absorbed instantly with no stickiness or tackiness.
---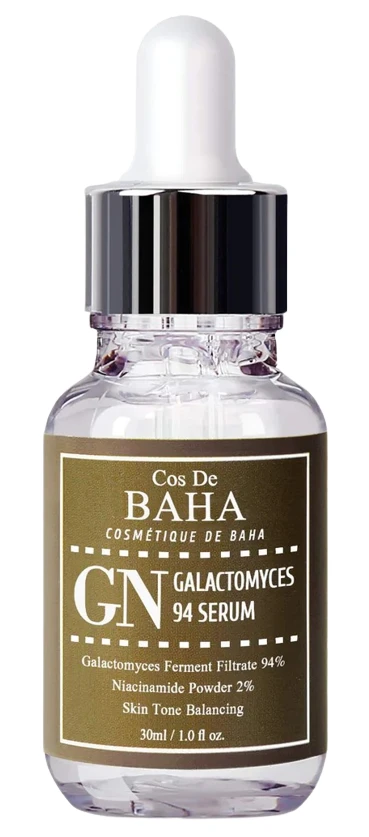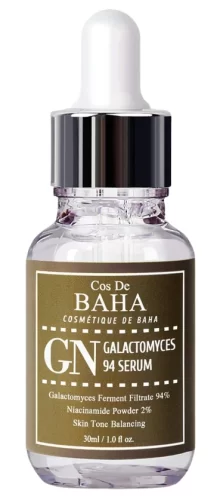 8
Cos De Baha Galactomyces 94% Skin Repair Serum
You may not know, but galactomyces — which is found in a considerable amount of 94% in this formula — is a skin hero that moisturizes and improves hyaluronic acid production, speeding up recovery. This serum also has 2% niacinamide to comfort and soothe while helping combat any potential dryness or irritation tretinoin is known to cause. Because both galactomyces and niacinamide have brightening benefits, this serum may be your best bet if you're looking to improve skin tone.
---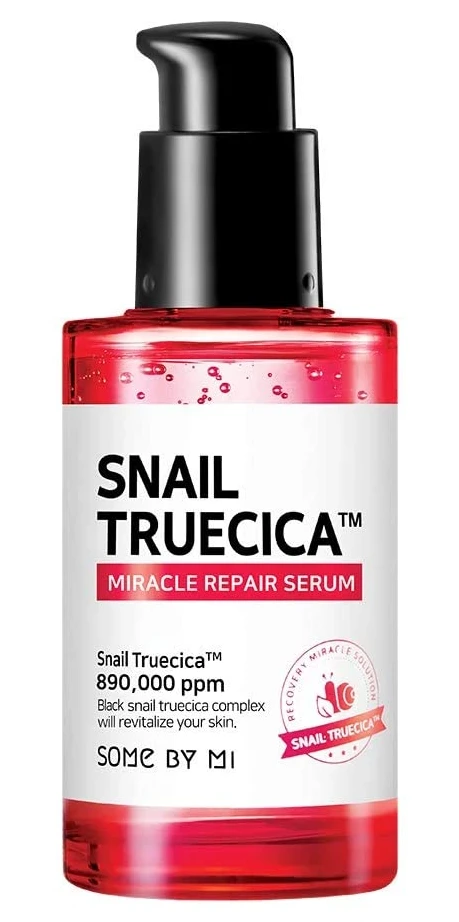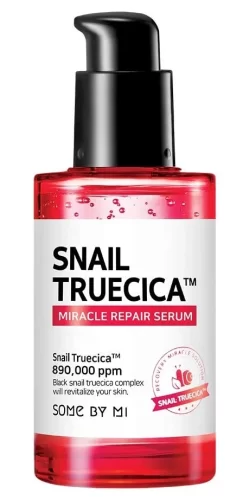 9
Some By Mi Snail Truecica Miracle Repair Serum
Loaded with an impressive amount of 87% snail secretion filtrate, which aids in skin healing and regeneration, this serum is one of the best you can use with tretinoin. The formula skips any compound that may trigger dryness or irritation, so here's more reason to pair it or alternate it with your tretinoin cream.