Botanical extracts and essential oils have long been used to condition and nourish the hair and even to prevent breakage. Those rich in nutrients, vitamins, and minerals are usually the most sought-after, as they feed hair follicles from within, while others actually possess mechanisms to encourage hair growth at the cellular level. If back in the days we were used to calling them old folks remedies, now, most natural treatments have actually been scientifically proven to improve hair quality. So in today's post, we break down the most effective natural remedies for hair growth.
How do natural remedies help reduce hair loss?
Your scalp's health directly affects the quality of the hair produced by follicles. If your scalp is healthy and well-conditioned, the follicles are more likely to produce thicker hair, less prone to breakage. Unless you suffer from genetic conditions, natural remedies can help you by stimulating the scalp and energizing hair follicles to promote better hair growth. In addition to scalp moisture and nutritional support, natural remedies can deliver extra benefits that address thinning hair at the cellular level:
Improve scalp blood circulation
Good scalp blood flow ensures that the essential nutrients given to your body will reach the hair follicles. This is extremely helpful because nutritional deficiencies are often linked to hair loss, so driving more nutrients to your scalp can make things much easier. Some natural remedies, especially plant extracts, are known to have vasodilatory effects. Vasodilators open blood vessels, and their role is to increase blood flow in the body to tissues that need it most.
Targets hormone-related hair loss
Androgenic alopecia is the most common form of hair loss caused by genetics and a specific hormone called dihydrotestosterone (DHT) which is converted from testosterone. DHT binds to scalp receptors and can weaken hair follicles and interrupt the growth cycle. This causes hair follicles to produce thinner and weaker hair. Few oils and extracts are known as natural DHT-blockers, and they work by inhibiting the 5-alpha-reductase activity, the enzyme responsible for the conversion of DHT.
Rich in antioxidants
Antioxidants diminish or counter the effects of free radicals. The free radical theory of aging states that organisms age because cells accumulate free radical damage over time. This leads to oxidative stress, aka an imbalance between free radicals and antioxidants. Oxidative stress has been linked to hair loss because it can disturb hair follicle cycling and often leads to follicles' premature aging. Some natural herbs are a rich source of antioxidants such as vitamins A, C, and E.
Natural remedies for hair loss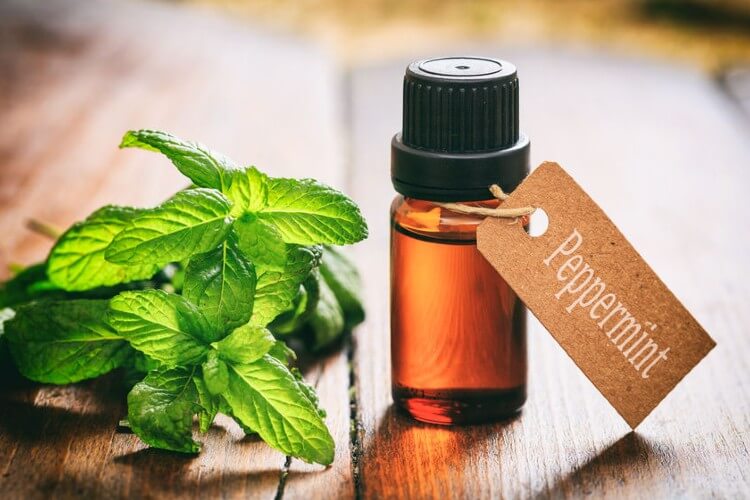 Peppermint Oil
Peppermint oil is one of the most popular and effective natural remedies for hair growth. This study confirms peppermint oil facilitates hair growth by promoting the conservation of hair dermal papilla vascularization, which may contribute to the induction of the early anagen stage. Due to its ability to kill bacteria and its antioxidant properties, peppermint creates a healthy environment for hair to grow healthy. Also, it stimulates blood circulation to the scalp, allowing hair to receive more nutrients and oxygen. To use peppermint oil, just massage it into the scalp and let it act for 20 minutes. Then shampoo your hair as usual. You can also include peppermint oil in your daily shampoo or conditioner.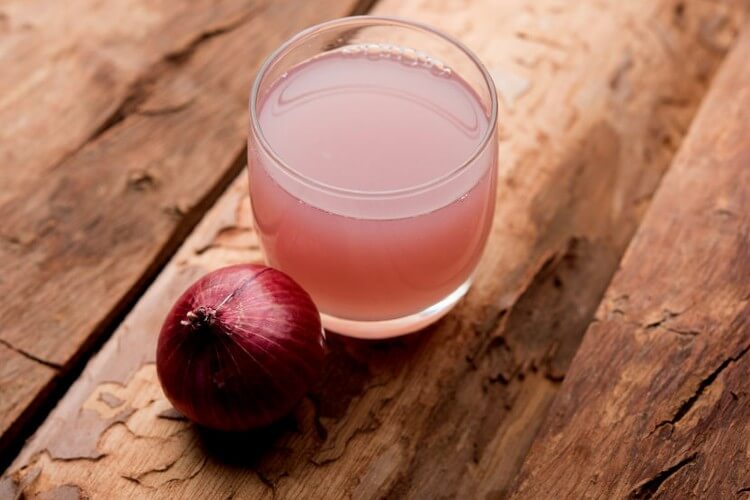 Onion juice
Onion juice is also often used to enhance hair vitality as well as restore luster, shine, and thickness. That's because onion juice can provide extra nourishment to support healthy hair growth. More precisely, onion juice is a rich source of sulfur needed to produce enzymes and proteins necessary for normal hair growth. Onions also contain antioxidants, such as flavonoids, that protect against hair follicle aging and oxidative damage. More than that, it's believed that onions can boost scalp blood flow and have anti-microbial properties that fight infections and irritations. For reference, one study found that the topical use of crude onion juice twice daily for two months increased hair count in 86.9% of cases. To use, work onion juice into your scalp and let sit for 15 minutes.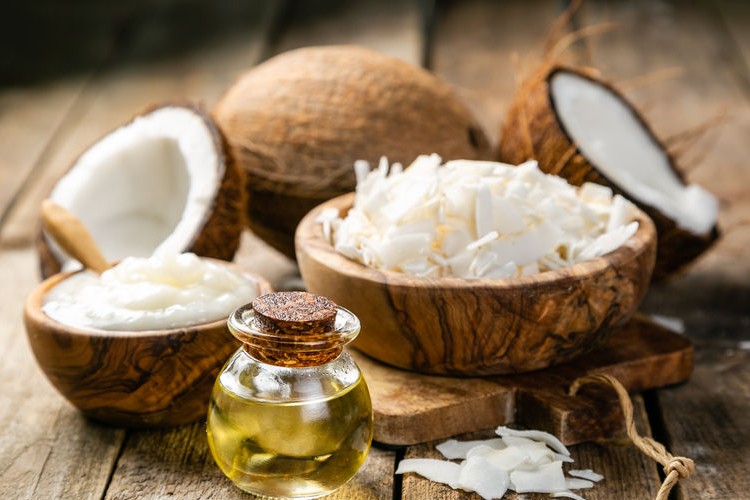 Coconut oil
Thanks to its high concentration of healthy fatty acids, coconut oil is one of the best natural remedies for hair growth out there. The hydrating properties of coconut oil have been proven to improve the scalp's health as well as the quality of the hair. According to a study conducted by Aarti S. Rele, coconut oil reduces protein loss for undamaged and damaged hair when applied as a pre-wash or post-wash product.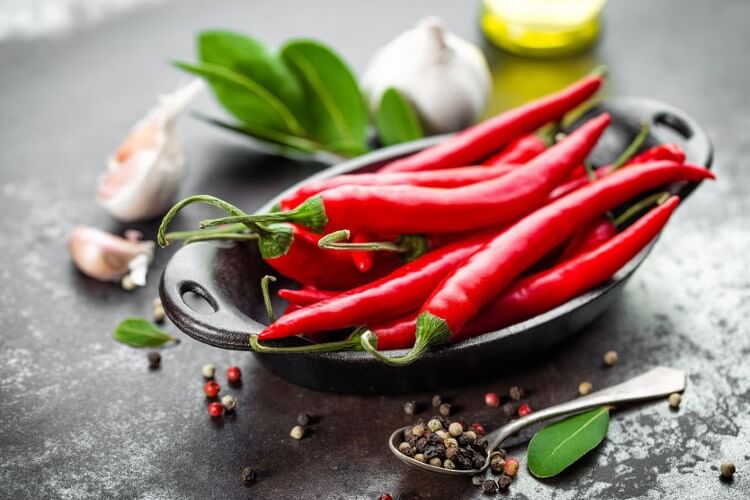 Cayenne Pepper
Cayenne is a good source of vitamin A and also contains potassium and fiber that can keep hair healthy. Besides, capsaicin, one of the compounds in cayenne pepper, can stimulate blood flow in the scalp and reduce inflammations, nourishing and revitalizing hair follicles.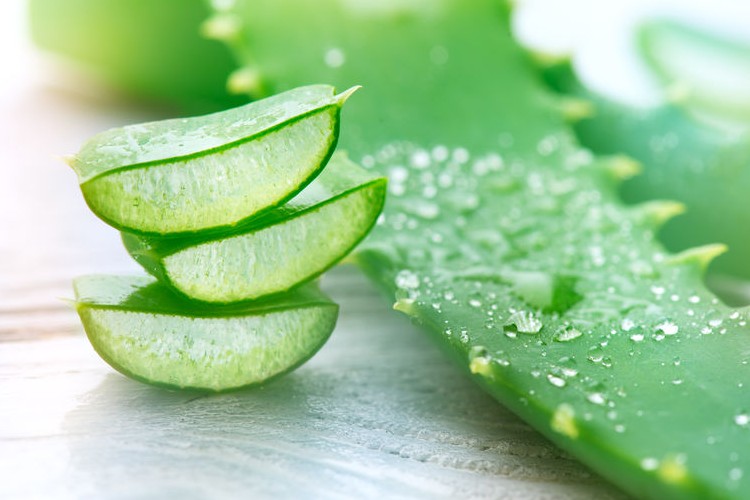 Aloe vera
More than 75 active ingredients have been identified in the raw gel of aloe vera, including antioxidants, fatty acids, enzymes, minerals, and amino acids, all necessary for healthy hair growth. Researchers suggest aloe vera gel's main benefit is increasing the blood circulation to the area where it's applied. Besides, aloe has anti-inflammatory and moisturizing benefits that can relieve itching and dryness, common causes of thin, fragile hair.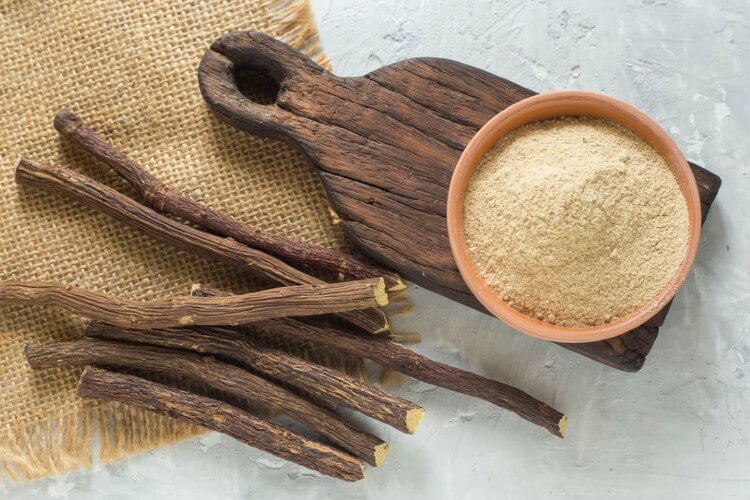 Licorice Root
Many of the properties found in licorice improve hair condition, relieve irritations, reduce dandruff, and moisturize the scalp. The main components of licorice extract, glyceric acid and its derivates, offer anti-androgenic proprieties by inhibiting DHT and eliminating 5-alpha-reductase enzyme activity. A study conducted by the International Journal of Applied Pharmaceutics has determined that a hair tonic prepared with licorice extract in concentrations of 2.5%, 5%, and 10% stimulated hair growth activity similar to minoxidil.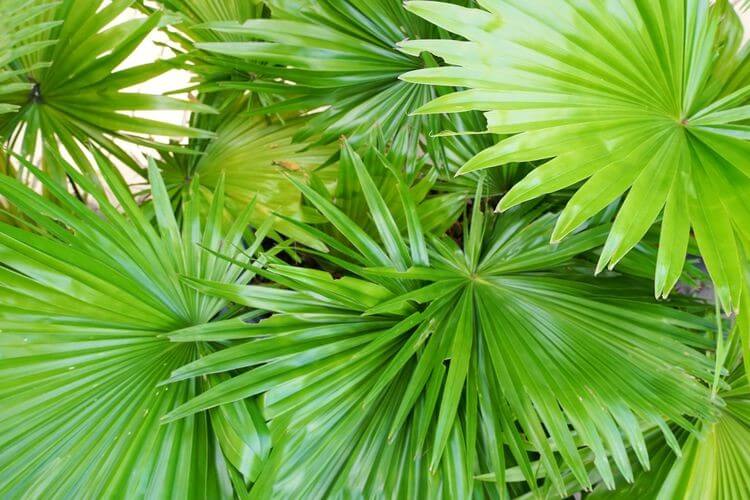 Saw Palmetto Oil
Saw palmetto's extract also works by inhibiting DHT in the scalp, helping reduce thinning hair and awaken dormant hair follicles. In a small study including 34 men and 28 women with androgenic alopecia, topically applied saw palmetto extract in lotion and shampoo base for three months showed a 35% increase in hair density and a 67% increase in sebum reduction. The hair growth mechanism of saw palmetto extract is thought to be similar (and as effective) to finasteride, inhibiting the 5-alpha reductase enzyme and blocking DHT conversion.
Ginseng Extract
Ginseng is an ancient herbal remedy recorded in The Herbal Classic of the Divine Plowman, scripted 2000 years ago. Modern science has revealed that ginseng extract contains various bioactive compounds, especially groups of saponin, which accredits ginseng with hair growth activities. Quynh Lien Pham and other researchers proved that fermented black ginseng possesses antioxidative and anti-aging effects, helping boost hair growth.