Finding the best foundation for acne-prone skin with full coverage might seem like an impossible mission. But we're here to help you find that foundation that does it all without making you break out or clog your pores while providing full coverage and a matte finish.
Clearly, you need a lightweight formula that doesn't congest pores and doesn't draw more attention to your pimples. Also, a suitable foundation for acne-prone skin is one that's oil-free, includes ingredients that regulate sebum, and why not, blemish-healing elements, such as salicylic acid.
Hydrating agents, like hyaluronic acid, are also a good bet — if your skin gets too dry, in an attempt to replenish its moisture, the sebaceous glands go into overdrive, increasing sebum production, which can make you break out even more. Last but not least, you want complete coverage to hide pimples and those annoying acne scars in a foundation that stays put throughout the day. While it may feel like the hardest task, here are the best foundations for acne-prone skin with full coverage your skin will love.
The best full-coverage foundations for acne-prone skin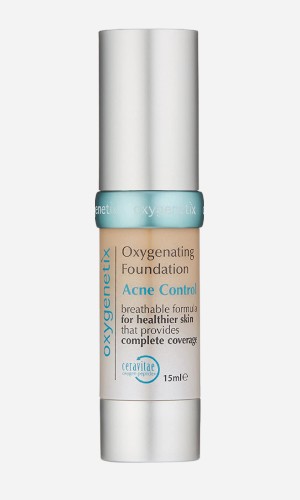 Best for controlling acne
Oxygenetix Acne Control Foundation
This one was made with acne-prone skin in mind since it's made with 2.5% salicylic acid, meant to help heal and banish blemishes apparition with each wear. Also, the aloe vera gel addition gives antibacterial benefits and keeps your skin hydrated all day long. As one of the best foundations for acne-prone skin with full coverage, Oxygenetix's foundation has a breathable formula, with buildable medium to full coverage without feeling heavy. The antioxidant-rich grapeseed extract protects the skin, and Cerevisiae supports collagen production and rapid skin recovery.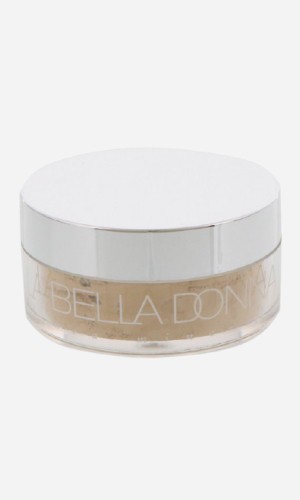 Best mineral formula
La Bella Donna Loose Mineral Foundation
Looking for a mineral powder foundation? This one is made only with four ingredients — so clean! It layers smoothly, and it's one of the most effective foundations for skin prone to acne due to its pure, mineral-enriched formula, including zinc, great at tackling pimples. The foundation has a subtle softening effect thanks to its powder texture while absorbing excess oil and giving complete coverage. Plus, it provides mineral sun protection SPF 50, eliminating the need for an additional product. Corrects, nourishes, heals, and protects.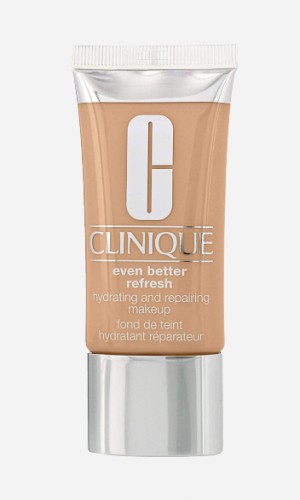 Best at repairing skin
Clinique Even Better Repairing Foundation
OK, so the MVPs of this foundation are salicylic acid, hyaluronic acid, peptide, niacinamide, resveratrol, and caffeine, to name a few. It's that foundation that takes care of your skin while making it look flawless for the entire day! It helps unclog pores, plumps skin, hydrates without looking cakey while assuring full coverage that lasts. It's where skincare meets makeup, definitely one of the best foundations for acne-prone skin with full coverage.
Best matte finish
Armani Power High Cover Foundation
Want a matte velvety smooth finish throughout the day? And wanna keep your skin protected against UV damage? Then Armani Power High Cover Foundation is for you. This foundation covers everything while shielding skin with a lightweight feeling, yet has a high coverage power, plus SPF 25. It feels and looks like your skin, but better.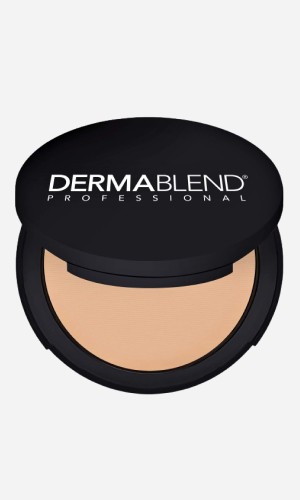 Best powder texture
Dermablend Intense Mattifying Foundation
Non-comedogenic, with a mattifying effect, this foundation is the right fit for acne-prone skin. Dermablend Intense Mattifying Foundation stays on all day long, giving you the full coverage you want, without making you break out. It has a soft powder texture that looks and feels natural, leaving imperfections concealed, whilst giving your skin a smooth, matte finish. It's the perfect option for those who're always on the go due to its mirror-included case.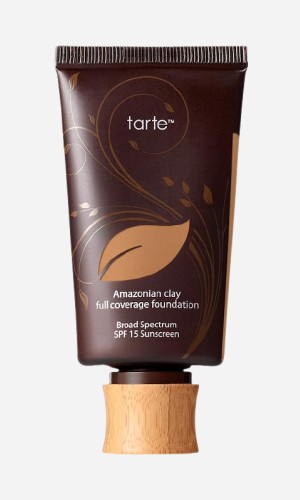 Broadest shades range
Tarte Amazonian Clay Foundation
With a creamy texture (still oil-free!), this foundation layers like a dream and stays on all day long while offering amazing skin benefits. So, it's got Amazonian clay (great at controlling excess sebum), vitamin E for hydration and antioxidants, plus mineral pigments to soothe and make your skin soft. Did I mention it's got SPF 15 too? Full coverage, matte finish, mineral sun protection, vegan, and so many shades you can choose from so you don't have to settle for close enough.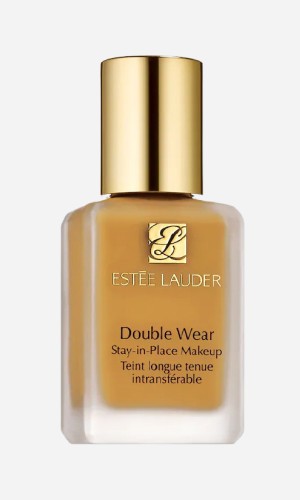 Best full coverage
Estée Lauder Stay-in-Place Foundation
When it comes to full coverage and long wear, really, this foundation is not missing from any top. And since it's oil-free and sebum-controlling, with a matte finish, is without a doubt, one of the best foundations for acne-prone skin with full coverage that lasts long after the sun comes down. I have been using Estée Lauder Stay-in-Place Foundation for the last six years, and I'm telling you, the staying power and coverage are mesmerizing. For the best outcomes, set it with an organic setting powder.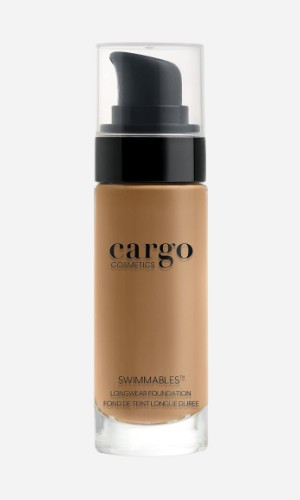 Best water-resistant formula
Cargo Swimmables Longwear Foundation
An ultra-fluid, long-wearing foundation that gives flawless full coverage with a luminous finish perfect for acne-prone skin. It does not clog pores, is made without oil but with a blend of plant and fruit extracts, such as orange, apple, raspberry, and vanilla, promoting a fresh look. Its creamy texture melts nicely, becoming one with your skin and lasting all day (or night!).