If you're willing to switch to organic makeup, starting with mascara is a brilliant idea since the eye area is the most sensitive. Plus, whether you're applying makeup or not, mascara is that coveted item you're wearing anyway — we all do it. However, many conventional mascaras are filled with questionable ingredients, such as petroleum derivatives, carbon, parabens, or synthetic dyes, that many are sensitive to. The good news is the best organic mascaras lack potentially hazardous elements while still giving that length, volume, and color. They're environment-friendly too!
As an aside, the tube can come with more issues than you expected. Most of them are related to bacteria that can be transferred between uses. In a study by the International Journal of Cosmetic Science, a group of researchers took a look at 40 different mascara samples taken from women. The verdict? A whopping 79% said samples contained staph bacteria. Gross. So as a little note, be cool and change the tube every three months.
Ingredients to avoid in mascara
These ingredients are known to possibly harm the lashes and may even have effects on the entire body:
Parabens — used as preservatives. They are added to makeup to stop the growth of microbes. Parabens have also been linked to reproductive toxicity, neurotoxicity, immunotoxicity, and skin irritation.
Synthetic dyes — are often used as a colorant to achieve the vibrant colors that mascara offers. Unfortunately, they are believed to be toxic and carcinogenic.
Thimerosal — a mercury-based element used as a preservative. It's known to damage brain function, according to the FDA. It may cause allergic reactions, skin irritation, or neurotoxic manifestations.
Coal tar dyes — used as colorants in mascara containing heavy metals. Risks associated with coal tar dyes include severe allergic reactions, headaches, lack of concentration, and nervousness.
Aluminium powder — it's a metallic substance used as a cosmetic colorant and is a neurotoxin. Long-term exposure to aluminium powder can impair the body's ability to excrete mercury.
The best organic and clean mascaras
The best natural mascaras we've rounded up come only from authentic organic makeup brands, made with natural pigments and botanical oils to nourish and strengthen your eyelashes.
---
PÜR Fully Charged Mascara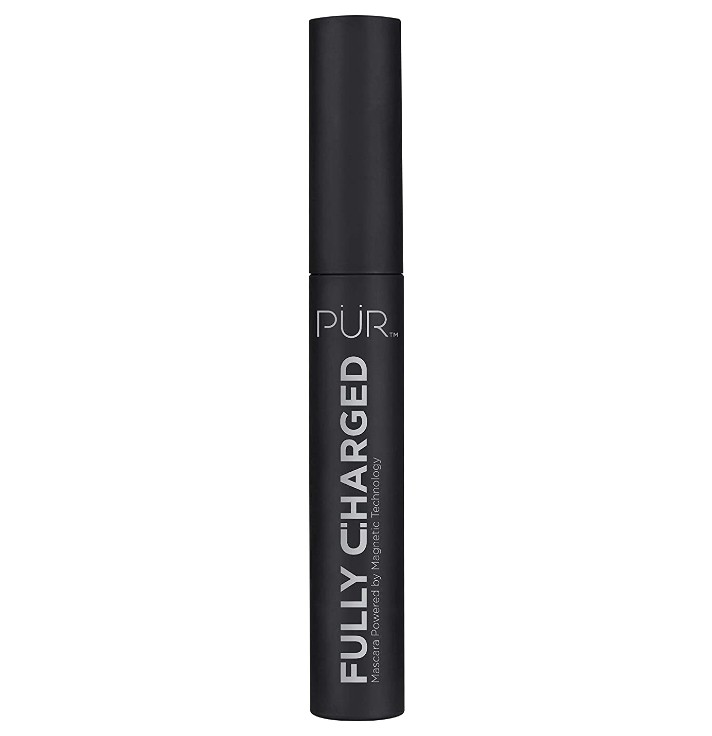 Sweep this mascara through your lashes, and they'll be instantly lifted and volumized for a WOW effect. Infused with peptides, beeswax, and glycerin, it wraps around each lash for instant lift, separation, and definition while nourishing. The addition of vitamins B5 and C help condition and strengthen lashes, preventing them from falling out. Healthy ingredients, high performance, mess-free application — really can't ask for more. Besides, it's super easy to take it off!
---
Jane Iredale PureLash Lengthening Mascara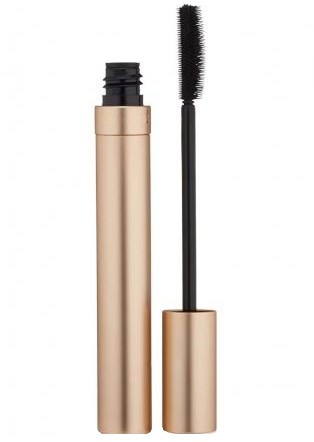 Boosted with vitamin B complex, Jane Iredale made one of the best organic mascaras to condition lashes while making them smoother and way more manageable. Made from triple-length cellulose fiber, it helps prolong lashes while seaweed lipids and wheat protein help thicken, curl, and strengthen them. In plus, the combination of short and long bristles grab every lash with each swipe. Free of lacquers, shellac, or petroleum-based ingredients, Jane Iredale organic mascara manages to stay on the lashes all day without smearing, flaking, or smudging.
---
Ecco Bella Vegan & Healthy Mascara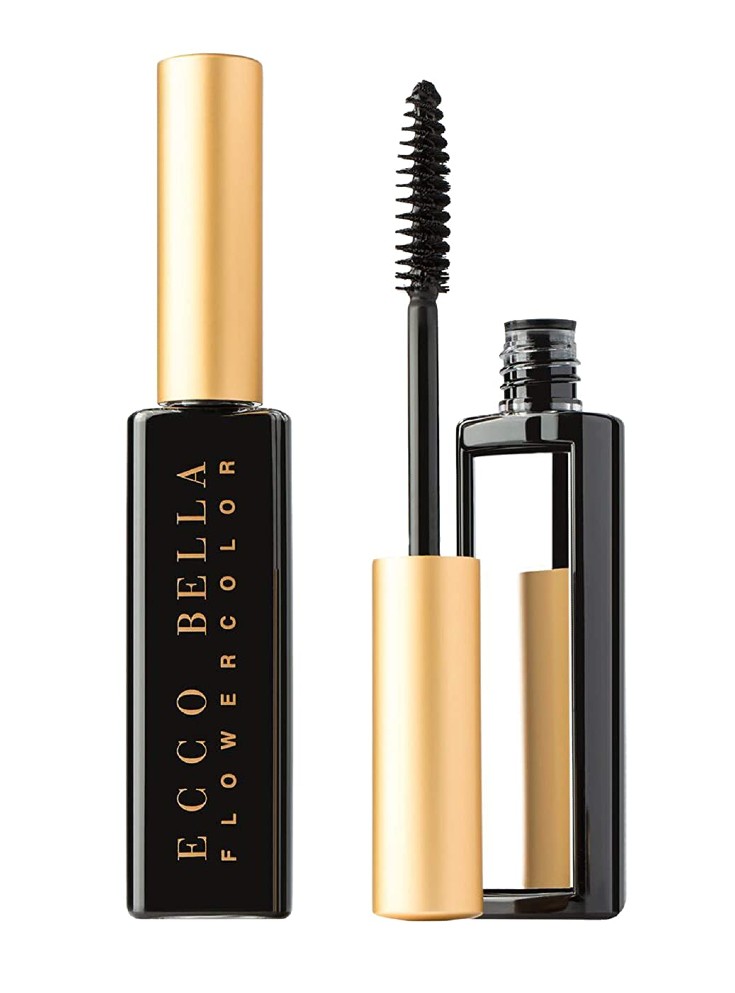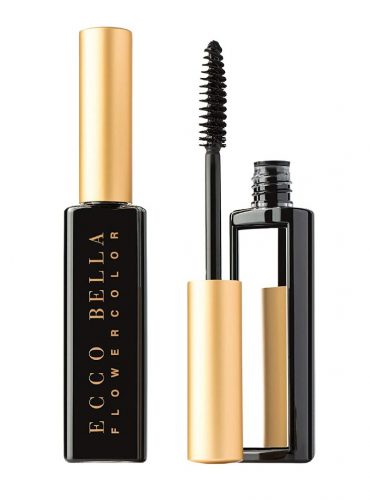 Your eye area is instantly opened with Ecco Bella mascara. Instead of lacquer, shellac, or alcohol, this vegan mascara is formulated with natural clay and flower cutins that won't irritate sensitive eyes. The smooth formula wraps around lashes, building length and volume for fuller, longer lashes, clump-free. Great for touch-ups on the go thanks to its built-in mirror! It's one of the best natural mascaras for those who're always on the go — definitely a game-changer.
---
100% Pure Lengthening Organic Mascara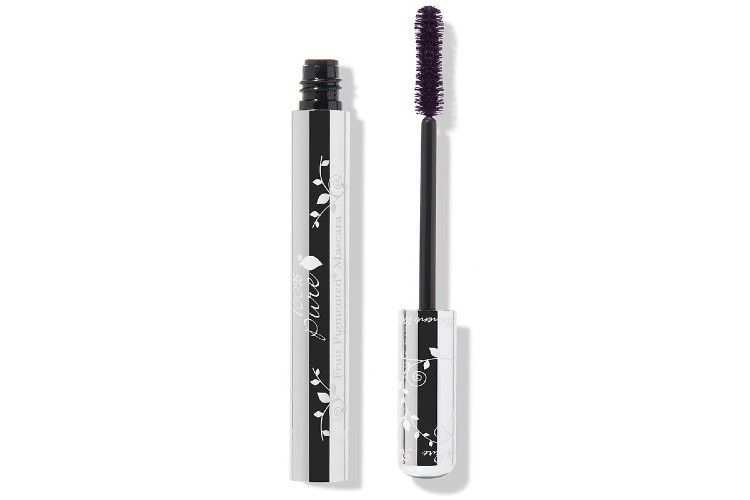 This organic mascara formula is really standing out. Made with natural pigments from black tea leaves, berries, and cocoa, it gives that dramatic black without irritating. Curl? Check. Volume? Indeed. Length? Oh, yes! On top of everything, the addition of seaweed and provitamin B5 strengthens lashes and conditions them with oat and wheat — fabulous.
---
Burt's Bees 100% Natural Nourishing Mascara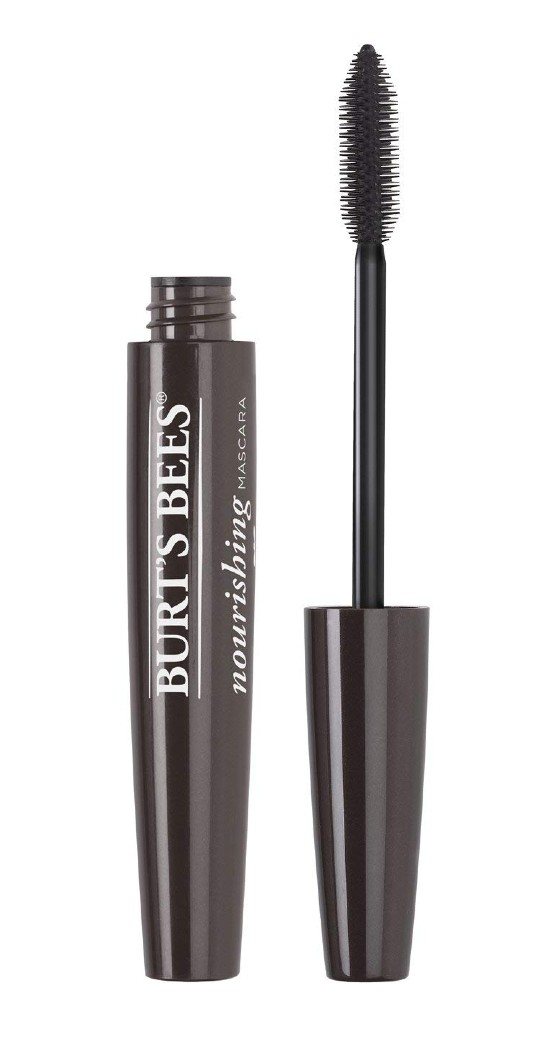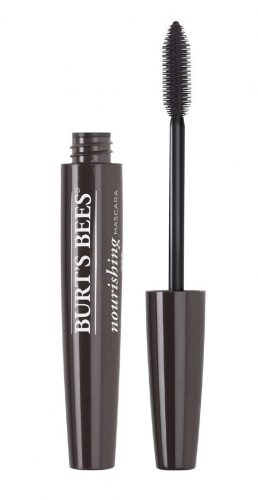 As one of the best natural mascaras, Burt's Bees is gentle enough for the eye area, safe for sensitive eyes, and contact lens wearers. Its formula includes jojoba oil to nourish the lashes and glycerin to keep them shiny. The dense, easy-to-use applicator brush does a good job at separating lashes, making them look more voluminous.
---
bareMinerals Escentuals Lashtopia Mega Volume
Do you want a mega volume? Well, this best organic mascara will be a game-changer for you. The mousse-like formula feels weightless on lashes, keeping them nourished and conditioned (thanks, castor oil, and glycerin). With its 600 soft, staggered bristles, it's able to hold more mascara for coating every lash while separating them from root to tip. No smudge, no clump all day long! It's a real hit!
---
ILIA Limitless Lash Mascara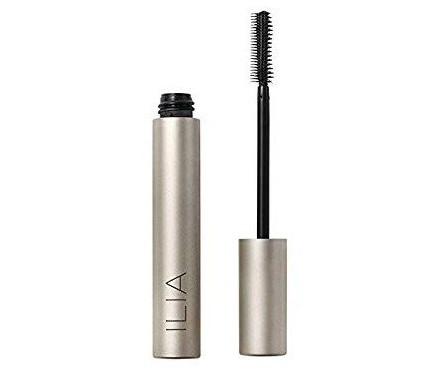 Lightweight feeling and nourishing formula are what you can expect from Ilia's organic mascara — properties given by the organic bee waxes, shea butter, and arginine. It contains more than 25% organic ingredients for a formula that is 99% natural. Gentle enough for sensitive eyes, it boosts lash condition for a naturally chic look. You can apply one coat to lift and extend or several layers to dial up the intensity for a scandalous look.
---
RMS Beauty Volumizing Organic Mascara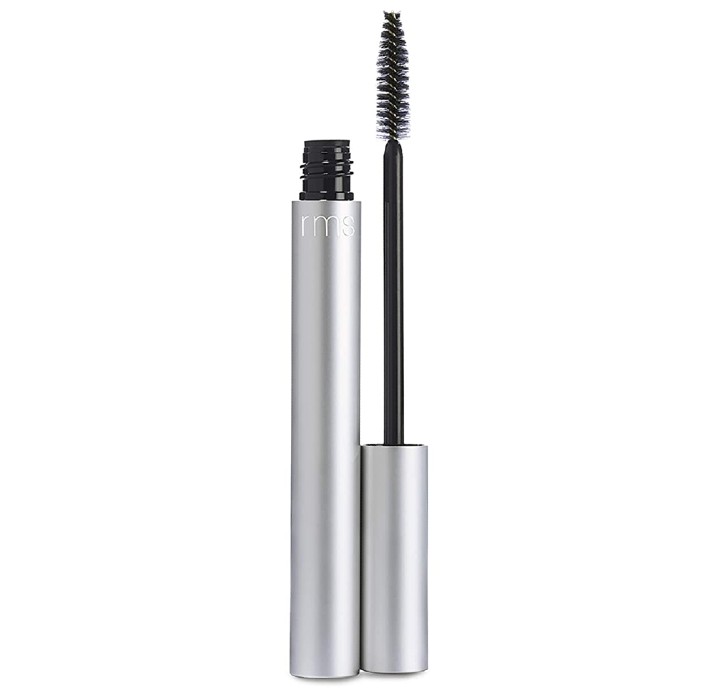 This mascara comes with an ECOCERT-approved formula that blends essential oils, organic plant waxes, and raw minerals to shape your lashes and intensify fullness. Its brush is just perfect for separating and defining lashes for a dramatic volumizing effect. Literally, it adds life to lashes without clumping or smudging while it's super clean, no wonder is one of the best natural mascaras out there.
---
bareMinerals Organic Mascara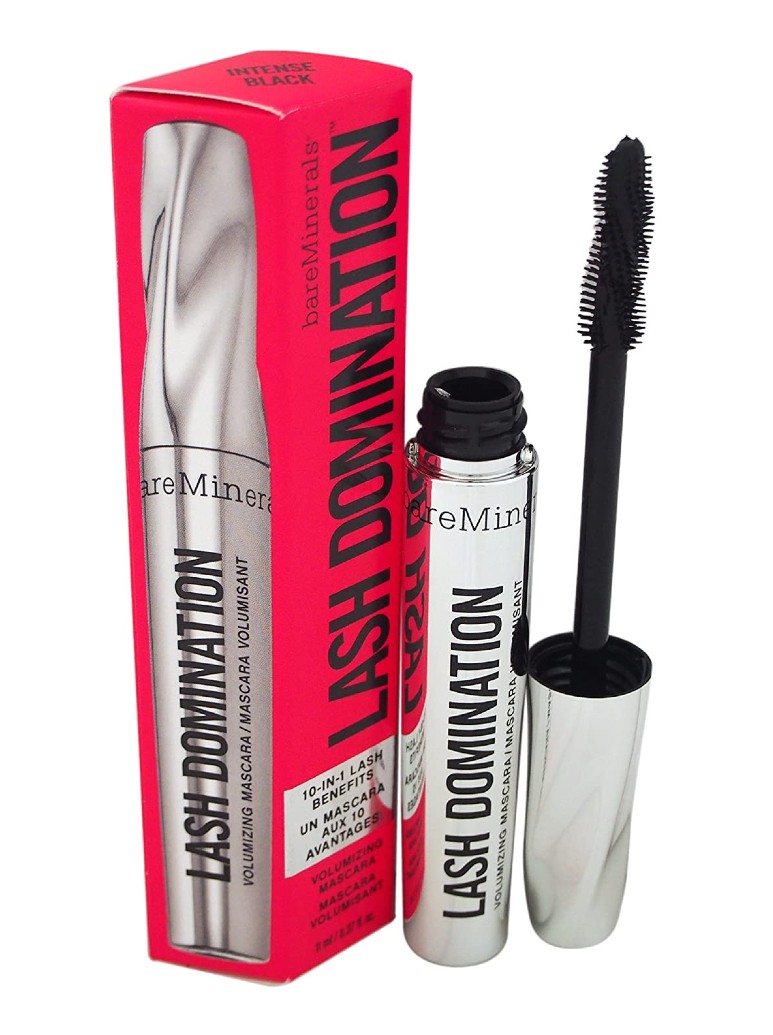 It's easy to love the Bare Minerals natural mascara: it nourishes the lashes while lengthens, thickens, and volumizes, powered by minerals and a quinoa protein complex. It uses a brush that spirals 180° to curve around and coat all angles with an intense black. Plus, the new formula provides superior smudge resistance and nourishment, so you'll absolutely adore your healthy, lush lashes.
---
Chantecaille Faux Cils Longest Lash Mascara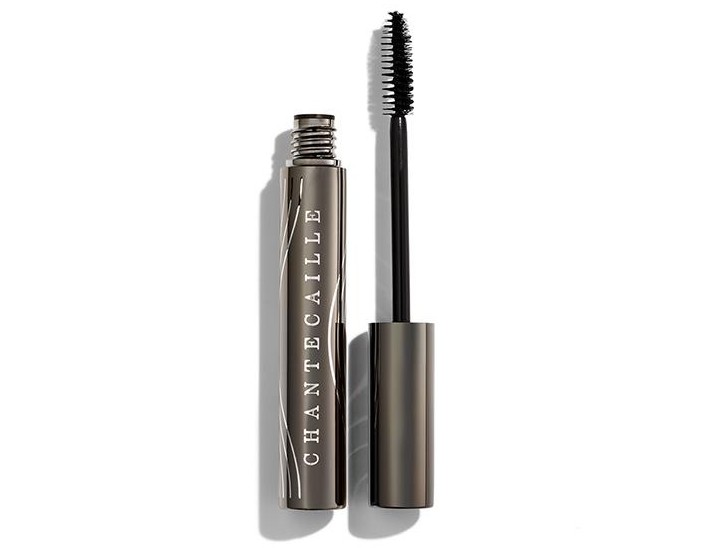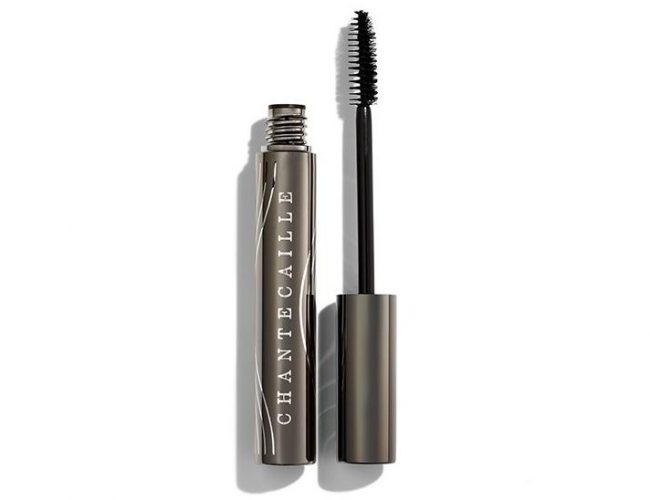 Do you crave long lashes yet natural-looking and free of toxins? Look no further. This mascara uses peptides to make lashes appear thicker and fuller, rose oil to condition, and a mix of natural waxes for immediate volume. Just one coat separates each lash, making them look thick and dramatic. Pay a bit of attention to that brush: it's a double helix that'll help comb and feather lashes for increased volume and definition in no time — definitely one of the best organic mascaras!
---
Well People Natural Mascara Expressionist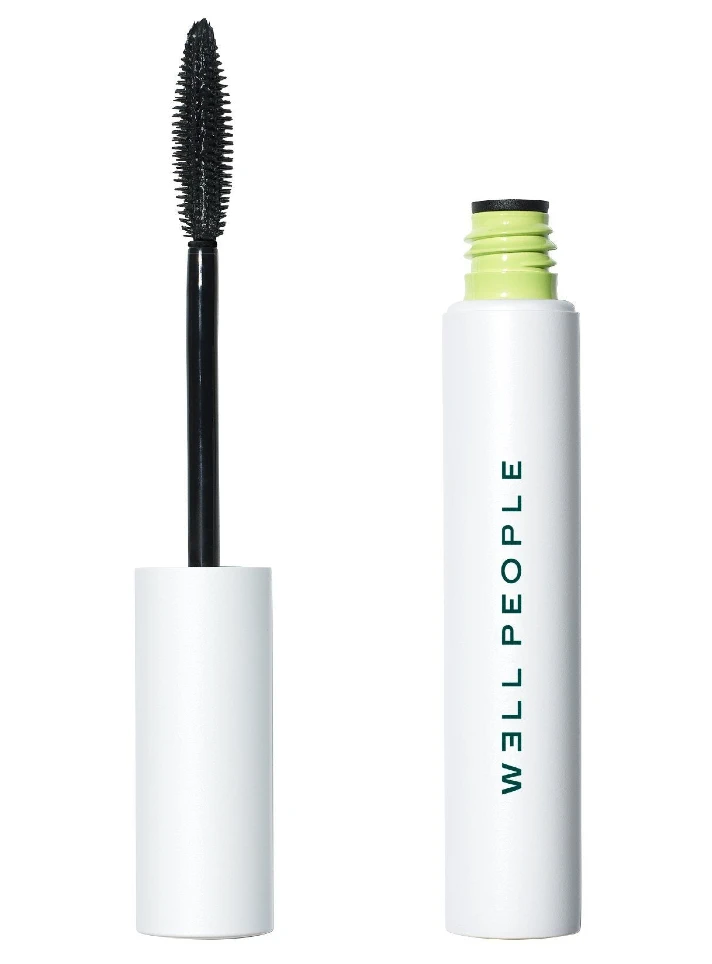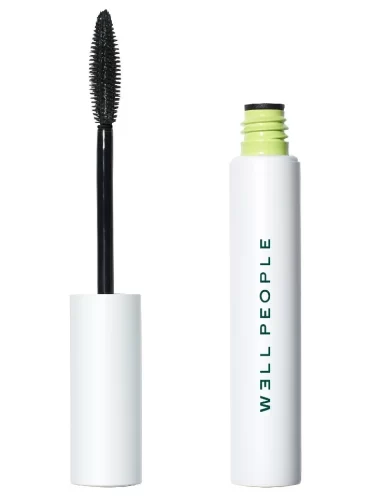 Enjoy this best natural mascara with a plant-based formula, flake-free, and no clump. Its large brush ensures easy application: wiggle back and forth while twirling it up from the base to the tip. The result? Fabulous volumized lashes! W3LL People Expressionist conditions, builds volume and length while it's free of artificial chemicals and petroleum derivates. No surprise it's an award winner and a cult favorite.
---
Endlessly Beautiful All Natural Mascara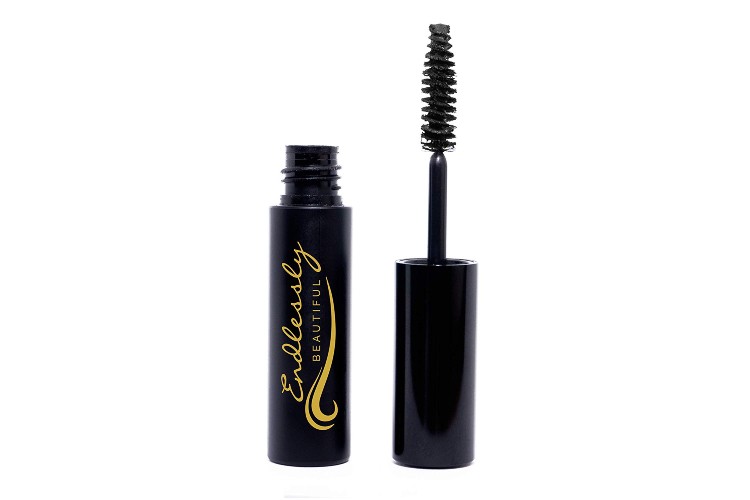 Here's a travel-friendly mascara that does a great job at thickening, lengthening, and curling lashes. Basically, it's a fusion of minerals, a safe and gentle product, without any touch of paraben, and also vegan- and cruelty-free. On top of that, it's an excellent moisturizer for your lashes, being enriched with chamomile extract and vitamin E. The coffee, cinnamon, rosemary, and rice powder are conditioning and stimulating lash growth every time you wear it.