Whether we go for a full-on glam or a more natural no-makeup makeup look, one thing we all need in our beauty bags is mascara. And since the skin around our eyes is super delicate, it's no surprise that more and more of us are on the lookout for a clean product that can deliver length, bold volume, and intense color without harsh chemicals—enter natural mascaras.
Natural mascaras are especially a great choice for those with sensitive eyes, but really, anyone who wants to take a more holistic approach to their makeup routine can benefit from them. You see, conventional products are often loaded with questionable ingredients like petroleum derivatives, carbon, parabens, or synthetic dyes, which can irritate the skin or cause eye sensitivity. Thankfully, natural mascaras eliminate this problem by being thoughtfully formulated with clean ingredients that deliver stunning lashes without compromising the formula
So if you don't want unforgiving compounds anywhere near your eyes, we rounded up the best natural mascaras out there committed to being clean while also getting the job done. They come only from authentic organic makeup brands and are made with natural pigments and botanical oils to nourish and strengthen your eyelashes.
Our favorite natural and clean mascaras
---
PÜR Fully Charged Mascara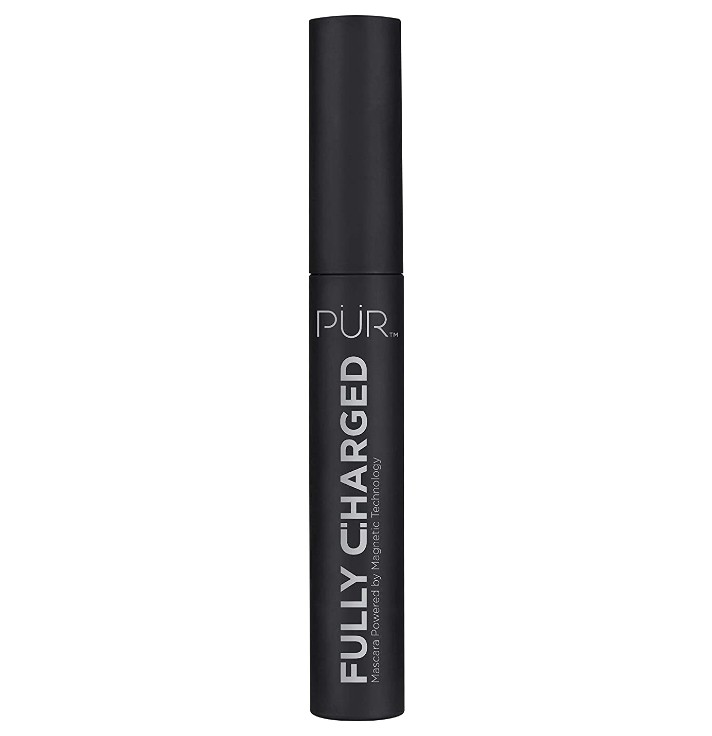 Sweep this mascara through your lashes to make them appear fuller, longer, and still natural. It's infused with peptides, beeswax, and glycerin, to provide moisture and nourishment, and vitamins to condition and strengthen your lashes. The best part? It's wrapping around each lash for instant separation and definition. All in all, PÜR Fully Charged Mascara provides all the length and volume you want without flaking throughout the day while skipping toxins. Besides, it's super easy to take it off.
---
Honest Beauty Extreme Length Mascara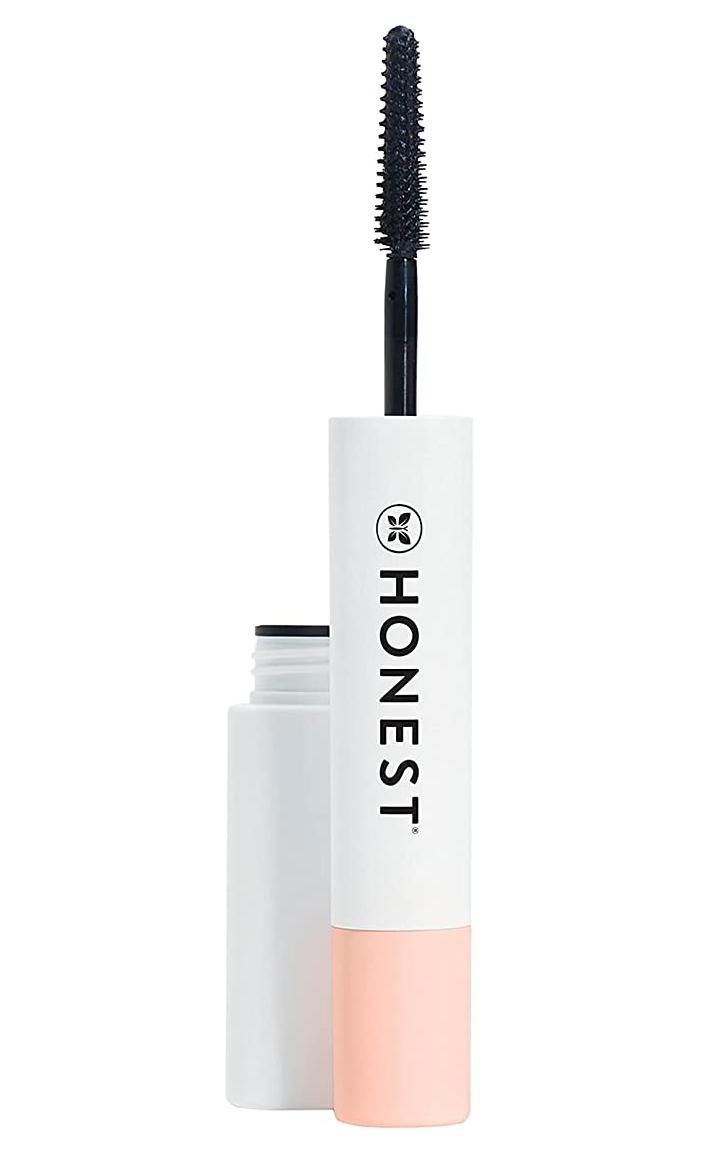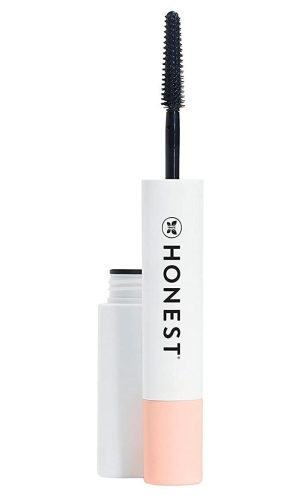 Not only is this formula clean and EWG-verified, but it also has an affordable price and delivers on its promises, which is why it's the #1 clean mascara on Amazon. The dual-sided tube includes a primer to prep your lashes for increased performance and wear, while the flexible, short bristle brush grips every lash and allows for precise application.
---
100% Pure Fruit Pigmented Mascara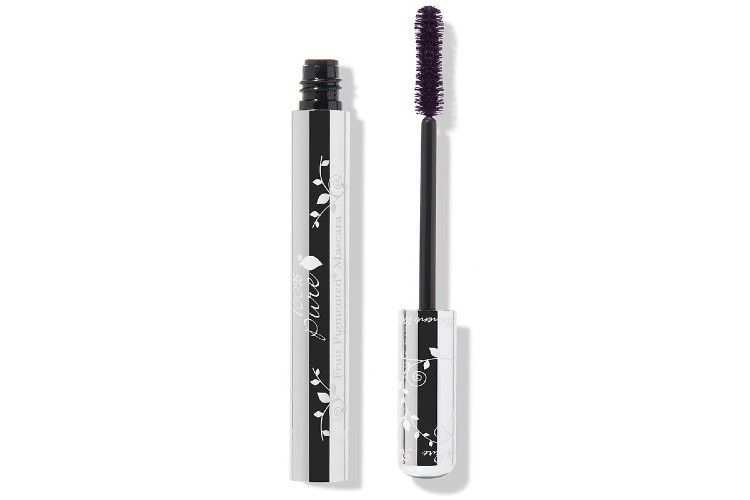 This organic mascara formula really stands out, and almost 5,000 people gave it 5-star reviews. It uses natural pigments from black tea leaves, berries, and cocoa, to give you that bold color without irritation. One swipe leaves lashes full and noticeably more voluminous, effects that last all day since the formula is water-resistant. This mascara has been such a hit that 100% Pure has added more shades to the lineup—you can now choose from deep blue, intense black, purple, and brown.
---
ILIA Limitless Lash Mascara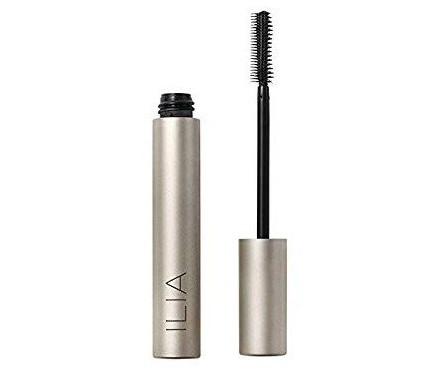 See the dual-sided brush? It came up as the perfect shape—after testing 100 wands—to lift, curl, lengthen, and add the right amount of volume for fuller lashes sans flaking or clumping. In addition to being made with 99% naturally derived ingredients, the formula packs shea butter and keratin to fortify and boost your lashes and nourish them with bee and carnauba waxes. You can apply one coat to lift and extend or several layers to dial up the intensity for a scandalous look.
---
Burt's Bees 100% Natural Nourishing Mascara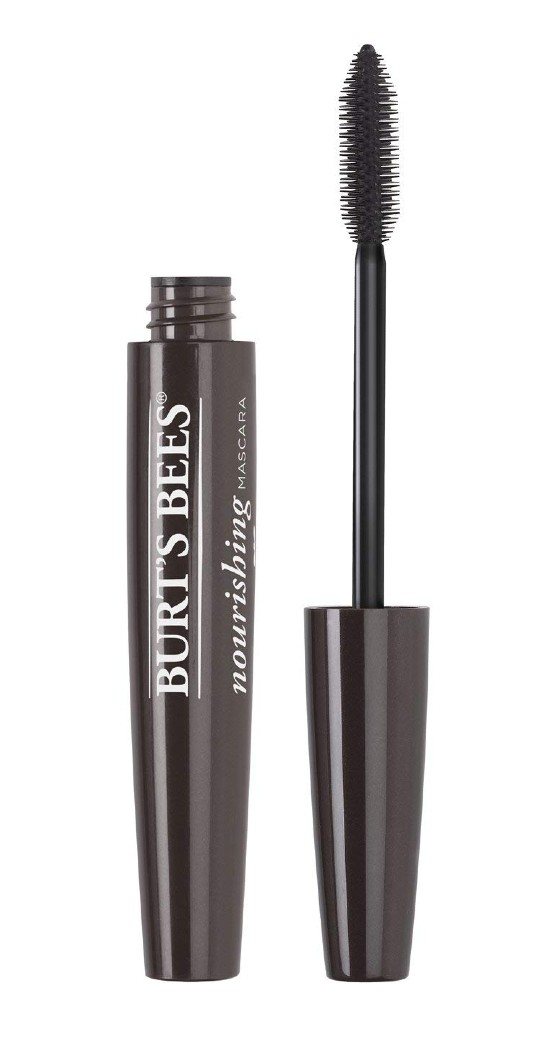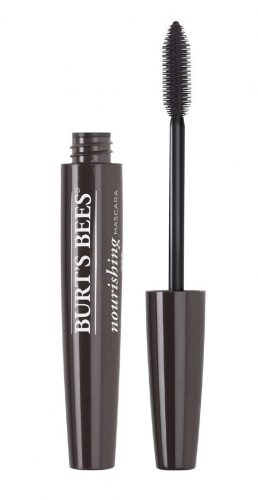 This natural mascara can be in your beauty bag for a reasonable price, and the fact that you can find it at any drugstore is an added bonus. A dense brush with different-length bristles catches and coats every lash for maximum length and definition— for more volume, swipe on a second coat. The formula is made with 100% natural origin ingredients and packs jojoba oil and glycerin to condition and hydrate the lashes. Plus, there's black and a naturally-looking brown black you can choose from.
---
bareMinerals Escentuals Lashtopia Mascara
If volume is your main objective when it comes to lashes, this mineral-based mascara is what you seek. Lashtopia mascara has a whipped mousse-like formula that builds and defines while conditioning with carnauba wax, castor seed oil, and glycerin. For the results, we credit both the formula itself and the fluffy tapered brush that has over 600 bristles to coat lashes from root to tip. It's a real hit!
---
Well People Natural Mascara Expressionist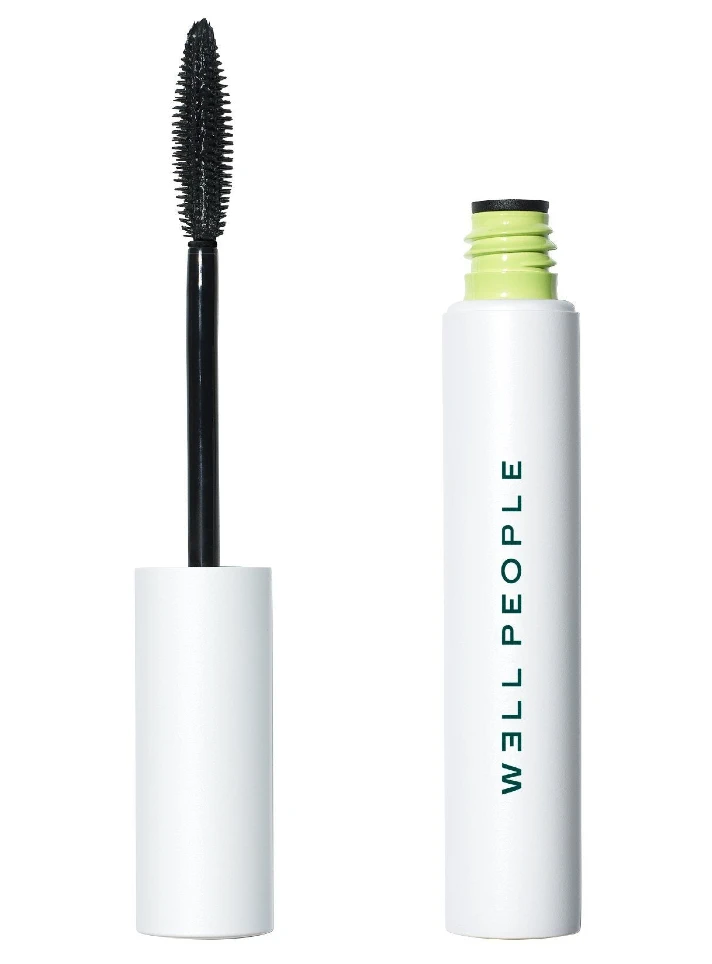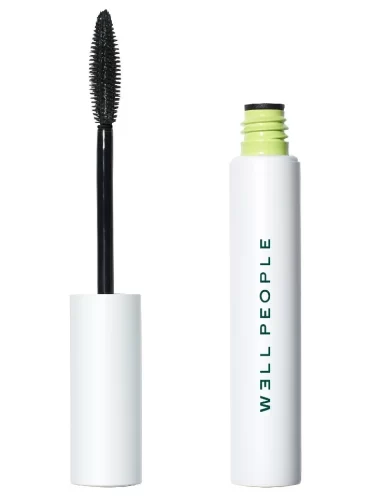 This formula is perfect for customizing your lash look, whether that happens to be natural-looking or dramatic. Since the molded rubbery brush is super-flexible, it grabs every single hair and coats them with a non-flaking formula for a look that lasts long after the sun comes down. Mascara Expressionist contains ingredients like sunflower seed wax, olive oil, and castor oil, so you can expect more nourished lashes.
---
Jane Iredale PureLash Lengthening Mascara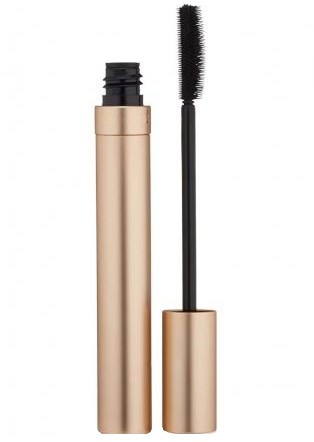 Boosted with vitamin B complex, this mascara is the real deal for those who crave smooth and manageable lashes. The secret lies in its triple-length cellulose fiber, which extends your lashes to their fullest potential while seaweed lipids and wheat protein help thicken, curl, and strengthen them. In plus, the combination of short and long bristles grabs every lash with each swipe. Free of lacquers, shellac, or petroleum-based ingredients, the mascara manages to stay on the lashes all day without smearing, flaking, or smudging.
---
Ecco Bella FlowerColor Natural Mascara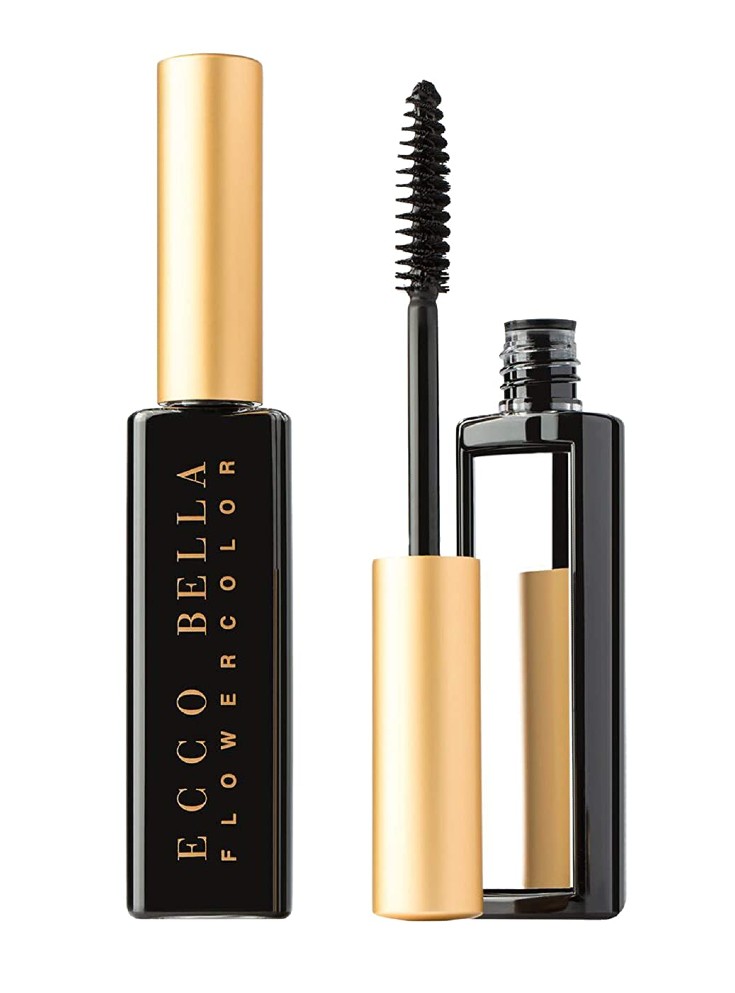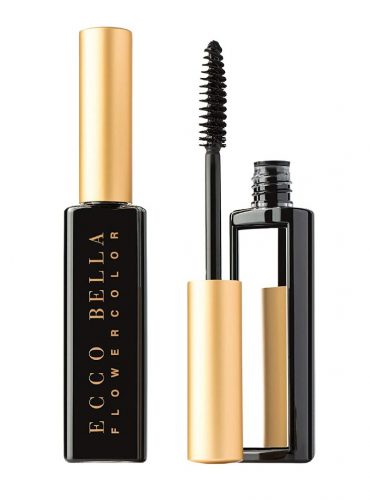 Your eye area is instantly opened with Ecco Bella FlowerColor Natural Mascara. Instead of lacquer, shellac, or alcohol, this vegan mascara is formulated with natural clay and flower cutins that won't irritate sensitive eyes. The clean formula wraps around lashes, building length and volume for fuller lashes yet clump-free. Plus, it's great for touch-ups on the go, thanks to its built-in mirror.
---
RMS Beauty Volumizing Organic Mascara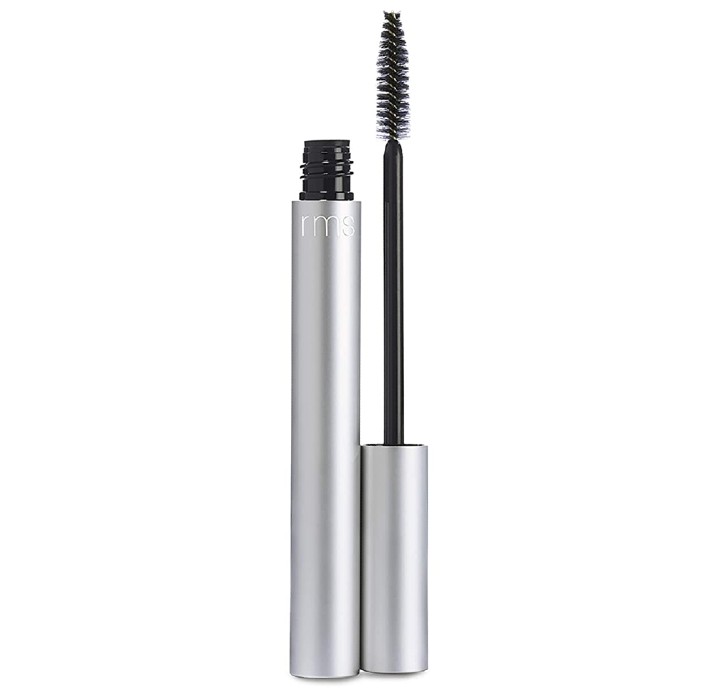 Rose-Mary, the creator of RMS Beauty, created this mascara to provide a completely chemical-free and mess-free application while giving you bold black color and lots of volume. It blends shea butter with peptides and natural waxes, so your lashes are strengthened every time you wear it. Plus, it's excellent at dramatically extending lashes by capping them with intense dark pigments that easily wash off at the end of the day.
---
Expert insight
This is something most people overlook but the tube of your mascara can come with more issues than you expected. Most of them are related to bacteria that can be transferred between uses. In a study by the International Journal of Cosmetic Science, a group of researchers took a look at 40 different mascara samples taken from women. The verdict? A whopping 79% said samples contained staph bacteria. Gross. So as a little note, be cool and change the tube every three months.