As you reach maturity, your skin undergoes a number of changes that affect its texture, tone, and overall appearance. One is the reduction in sebum production, which leads to dryness and thinning of the skin. Additionally, the depletion of elastin and collagen fibers further contributes to a lack of firmness and increased laxity. As if this wouldn't be enough to worry about, the natural cell turnover process takes a nosedive as you get older, leaving your skin dull and rough. Therefore, it would be a clever call to add to your beauty regimen a moisturizer that aims to replenish everything your skin loses with age. With this in mind, we rounded up the best moisturizers for mature skin that are specifically formulated to combat the signs of aging while also providing the hydration, protection, and nourishment your aged skin craves.
What moisturizers work best for mature skin?
In short, you need products that blend reparative, moisturizing, and protective ingredients to hold onto that firm and bouncy appearance. As such, moisturizers with peptides, niacinamide, vitamin C, and retinol are often the best options because these actives support the restoration of collagen and elastin, which means they'll give elasticity and plumpness to your skin. Vitamin C also brightens dark spots (a common sign of aging), and retinol boosts cell renewal, so having both in one formula is the perfect treat you can give to your complexion.
Of course, you should keep an eye out for moisturizing ingredients as well. After all, what's a moisturizer without them? Hyaluronic acid, glycerin, squalane, Centella asiatica, and panthenol are particularly effective in providing lightweight hydration without weighing down the skin. Ceramide and fatty acids must also be on your radar since both are emollients that soften and strengthen the skin's moisture barrier.
If you live in a highly polluted city or get often exposed to the sun, head towards moisturizers with added antioxidants like resveratrol, green tea, tocopherol, and vitamin C. They provide additional protection to offset oxidative stress that can lead to premature wrinkles. 
Our favorite moisturizers for aged skin
We've done the research and pulled out the best moisturizers for mature skin that tick all the boxes for intense moisture, restoration, and protection. Whether you struggle with dryness, dullness, wrinkles, or stubborn dark spots, these moisturizers will do the heavy lifting to correct aging marks and hydrate the skin a little more after each application.
---
Best for all signs of aging
SkinCeuticals A.G.E Interrupter
This moisturizer won our loyalty thanks to the innovative formula that fights one of the major culprits of skin aging: advanced glycation end-products (AGEs). AGEs are formed when sugar molecules react with proteins in the skin and can cause damage to collagen and elastin fibers. The moisturizer mitigates this process with 30% proxylane and 0.2% phytosphingosine. Both ingredients restore moisture and suppleness in the skin by supporting the production of proteins and natural moisturizing factors such as hyaluronic acid. There's also a 4% blueberry extract which, in addition to delivering antioxidant protection, fortifies the skin's matrix (made of elastin and collagen) and softens wrinkles.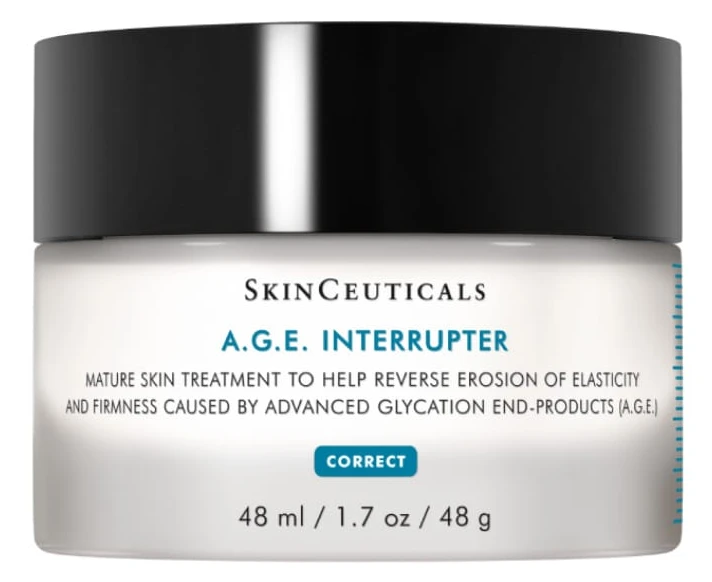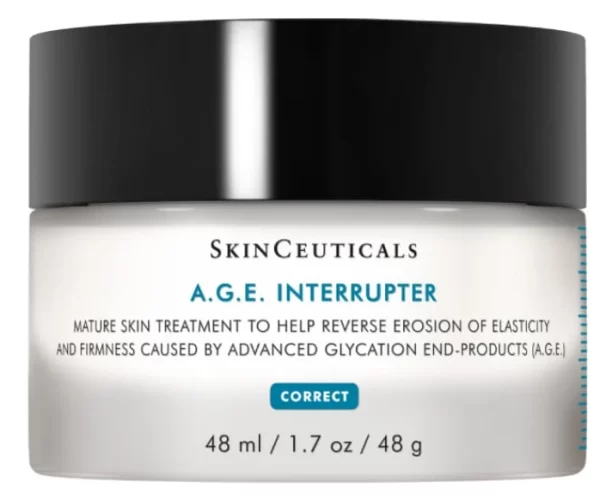 ---
Best for brighter skin
Olay Regenerist Vitamin C + Peptide 24 Face Moisturizer
Mature skin often struggles with a lack of firmness and dark patches, and Olay Regenerist Face Moisturizer targets both with one effective (and affordable) product. It's one of our favorites because the formula contains collagen-boosting peptides and a stable form of vitamin C to brighten and plump the skin. The brightening effect is amplified by niacinamide and lactic acid, two mild compounds that reduce sun damage and age spots. We are particularly fond of this moisturizer for its lack of fragrances, parabens, and mineral oils, making it a cut above the rest. Plus, the formula seamlessly melds into the skin without leaving any trace of oily residue. A winning moisturizer for aged skin!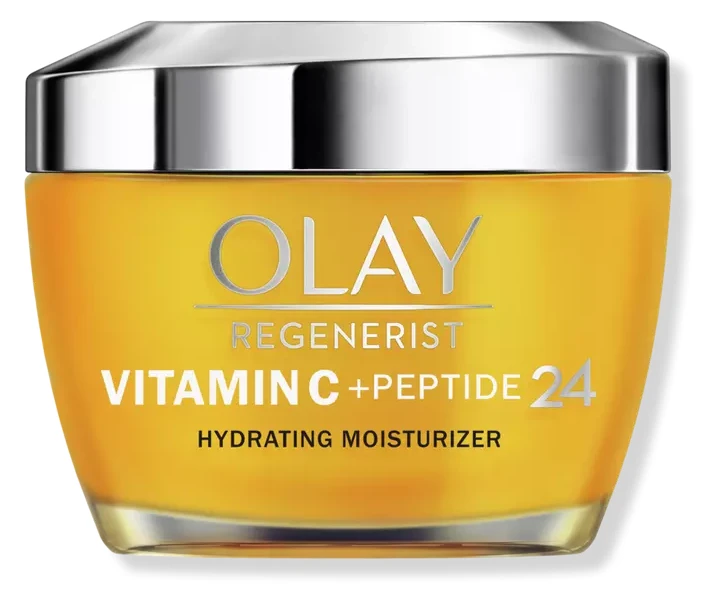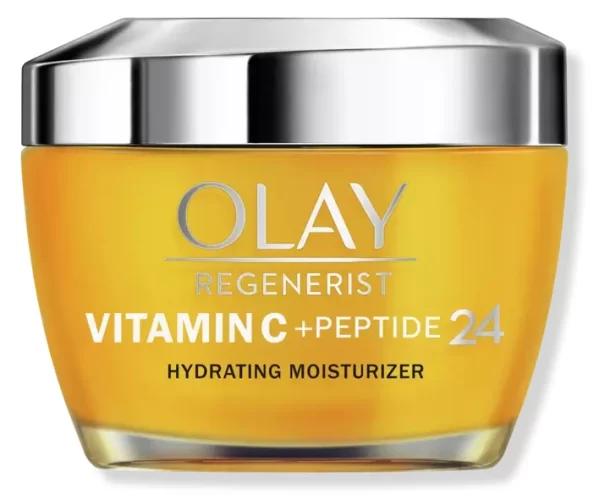 ---
Best to restore photoaged skin
StriVectin Multi-Action Restorative Face Cream
Maintaining moisture levels and a robust protective barrier should be a top priority for those with aged skin. This anti-aging moisturizer was made with this in mind and contains not only peptides but also a cutting-edge ingredient called NIA-114, a potent form of niacinamide that ramps up your skin's barrier function and reduces water loss. The benefits of this powerful combination are nothing short of impressive. As a result, you can expect fewer wrinkles and more resilient, bouncy skin. It's that good that in a study performed by StriVectin, 97% of people saw a reduced appearance of fine lines and wrinkles after 12 weeks of twice daily use.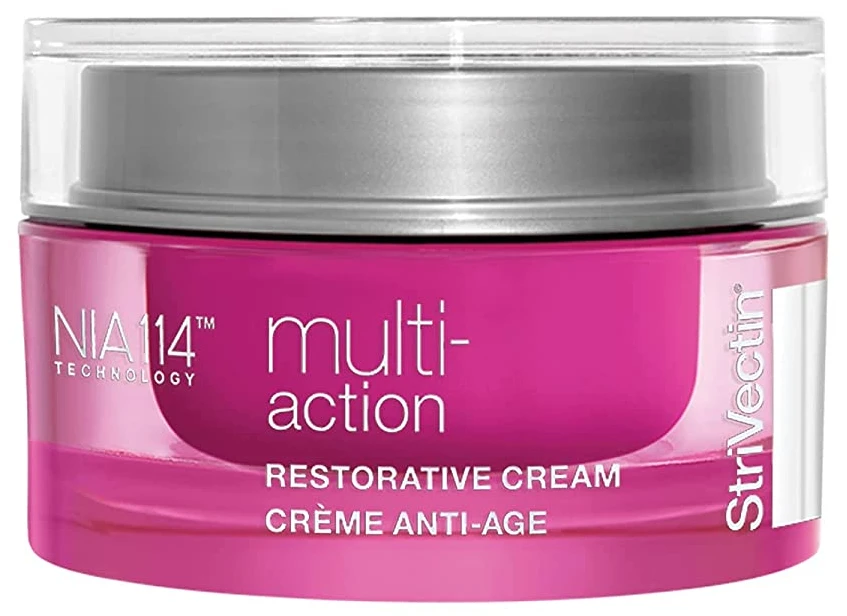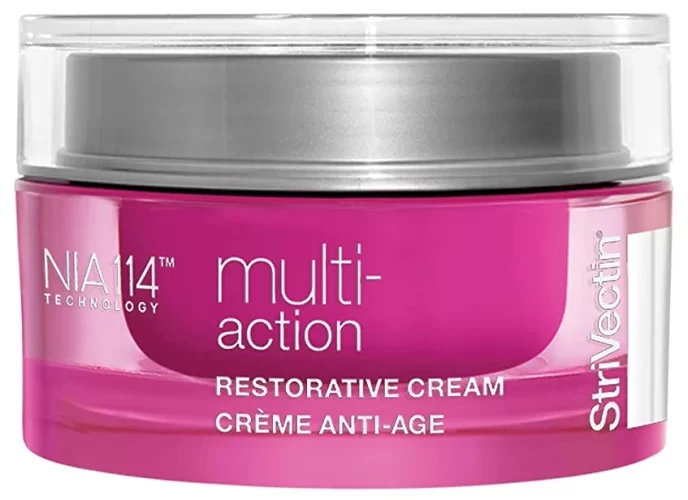 ---
Best on a budget
Burt's Bees Renewal Firming Moisturizing Cream
Who said you have to spend a fortune on an effective moisturizer for mature skin? Get your glow on a budget with this drugstore alternative that will leave your skin looking and feeling smoother than ever! Burt's Bees Firming Cream has an affordable and potent formula that leans on bakuchiol, a natural retinol alternative that's great for those who want something gentler on their skin. In addition to helping renew the skin, smooth fine lines look, restore firmness, and refine texture with bakuchiol, this moisturizer seals hydration with emollients, such as sunflower seed oil, beeswax, and vitamin E.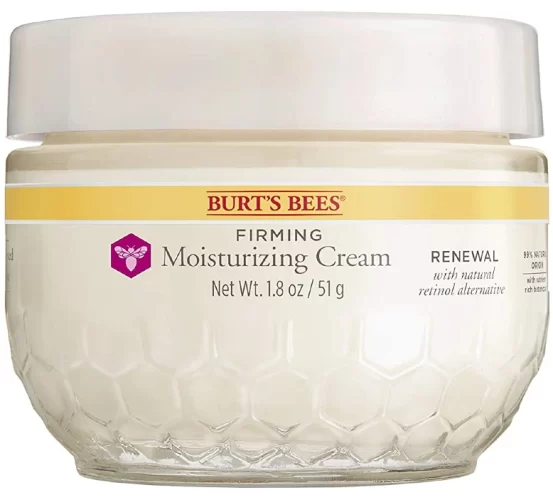 ---
Best with peptides
Drunk Elephant Protini Polypeptide Cream
Get ready to raise the bar for your skincare routine with Drunk Elephant Protini Polypeptide Cream, the ultimate protein boost your skin deserves. You know, peptides are some of the most sought-after ingredients for mature skin because they act like cell messengers to trigger the body to produce collagen and elastin. Well, this moisturizer is made with nine signal peptides to restore bounce and increase firmness, plus a bunch of amino acids needed to repair damaged skin and balance water retention. We also love the hygienic container that allows you to get the product out without sticking your fingers in, keeping bacteria out of the mix.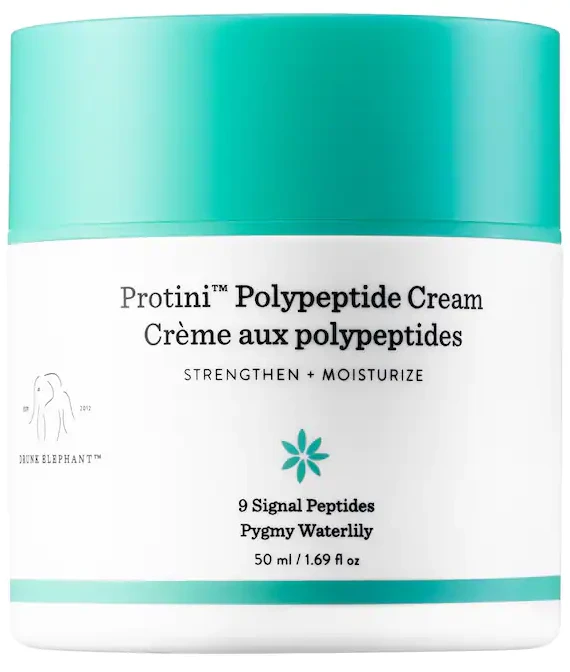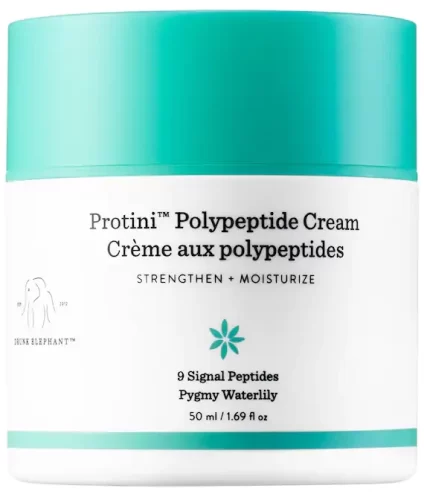 ---
Best natural moisturizer
Biossance Squalane + Omega Repair Cream
This natural moisturizer addresses mature skin that craves extra hydration and nourishment. You are well aware that skin lose sebum as we age, causing dry, uncomfortable patches. But this moisturizer is here to save the day, boasting a high concentration of squalane to mimic sebum and effectively address this issue. Besides, it's chocked full of emollients like omega fatty acids and ceramides, so it gives your complexion what it needs to stay moisturized and dewy while strengthening the epidermal barrier for increased resistance to water loss. Despite the rich, decadent texture, it glides on the skin well and absorbs quickly without feeling greasy. The formula is natural and vegan, and it's got the seal of acceptance from the National Eczema Association, meaning it's super gentle even on sensitive and eczema-prone skin.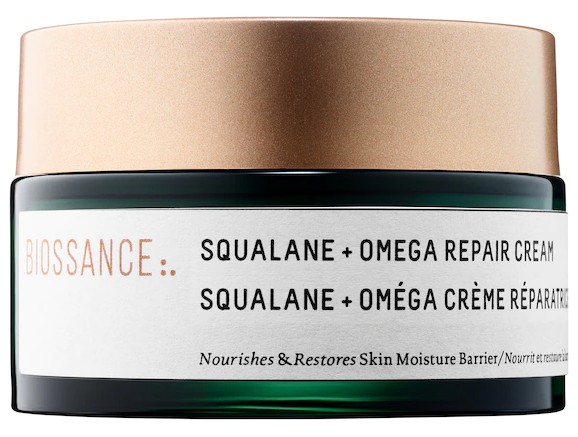 ---
Best for dark spots
Caudalie Vinoperfect Dark Spot Glycolic Cream
Exfoliation is a must for addressing everything that comes with mature skin—fine lines, wrinkles, dark spots, and dullness—and that's exactly what this cream does, just that gentler than a peeling. Responsible is glycolic acid, an alpha-hydroxy acid that encourages cell renewal and lifts dead skin from the surface, revealing a smoother and evener complexion. A papaya enzyme also gives mild exfoliation, boosting glycolic acid's effects. Another impressive ingredient in this formula is Viniferine, a patented ingredient that corrects dark spots by inhibiting the action of pigment-producing cells. Because glycolic acid can make the skin photosensitive, you should only use this cream at night.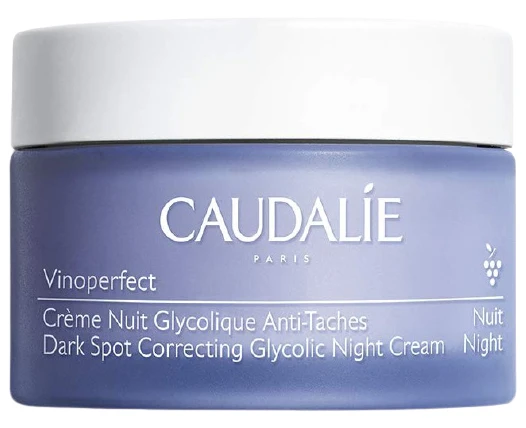 ---
Best for wrinkles
Neutrogena Rapid Wrinkle Repair Regenerating Cream
A lot of people get afraid of the irritation when starting with retinol, but if you're looking for a gentle start—this is it! This drugstore pickup is made with the perfect amount of retinol to delicately target loss of firmness, uneven tone, and dullness without messing up the protective barrier. You can also expect increased hydration and less noticeable fine lines over time, thanks to hyaluronic acid. Although this rich cream is super-affordable, it delivers on its promise to reduce the look of wrinkles and add back the elasticity that's so much needed by mature skin.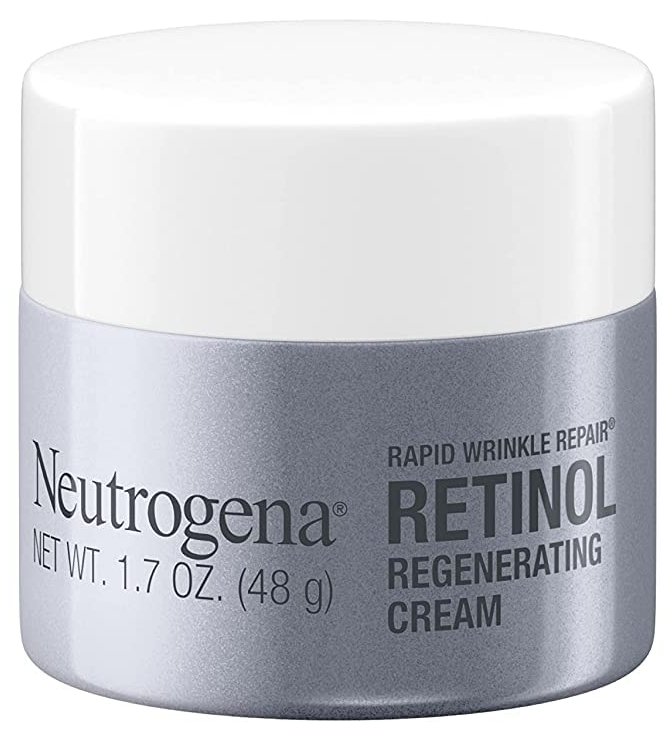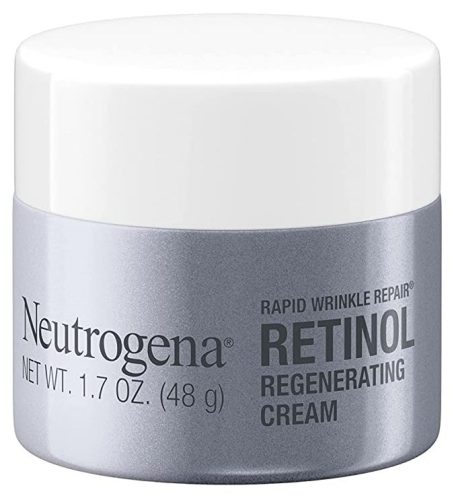 ---
Best gentle
Farmacy Honey Halo Ultra-Hydrating Moisturizer
Mature skin needs deep moisture and repair, and Farmacy Honey Halo Moisturizer gives just that. It's made with ceramides to replenish the skin barrier and prevent moisture loss and a blend of humectants (honey, propolis, and royal jelly) that draw water into the skin to plump fine lines. The delicate formula has a light buttery consistency that spreads easily across the skin and absorbs without stickiness. Plus, it's fragrance- and paraben-free. In other words, it's the best pick if your mature skin is sensitive and doesn't tolerate potent actives.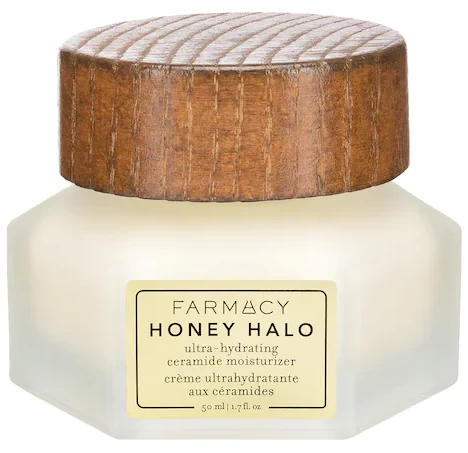 ---
Best for dehydration
Peter Thomas Roth Water Drench
This hydrating moisturizer works wonders for mature skin that lacks moisture because it contains a 30% complex of hyaluronic acid to provide lightweight hydration that lasts up to 24h. And to ensure the existing moisture won't evaporate, the formula is loaded with multiple types of ceramides, cholesterol, and probiotics, which are great for fortifying the protective barrier and reducing water loss. Most people are crazy about Peter Thomas Roth's Water Drench texture, claiming that it's light as air and melts into the skin, leaving it quenched and silky soft.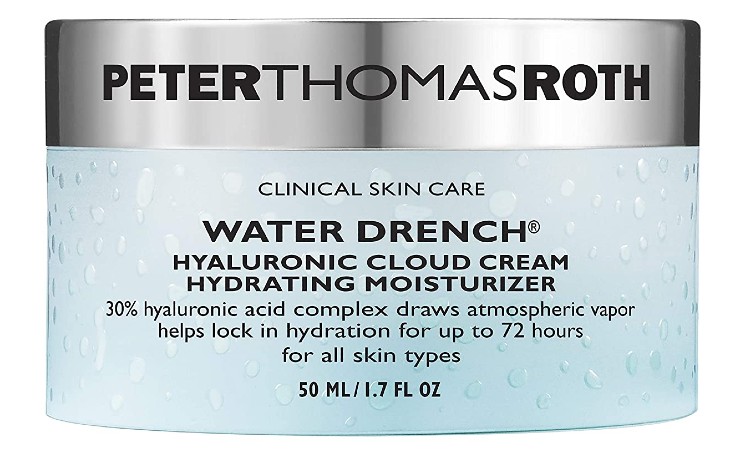 ---
Best with retinol
LilyAna Naturals Retinol Cream
We (and over 40,000 people) give this cream five stars. This is because it's made up of a high-potency blend of retinol that speeds up cell renewal and spurs collagen growth, hyaluronic acid that hydrates, and a cocktail of antioxidants that hinder oxidative stress, which may prematurely age skin. We also love the aloe vera juice base that gives it soothing and hydrating benefits. If you're new to retinol, use this cream once every other day and gradually increase frequency as your skin builds tolerance. And at $30, it's a total steal.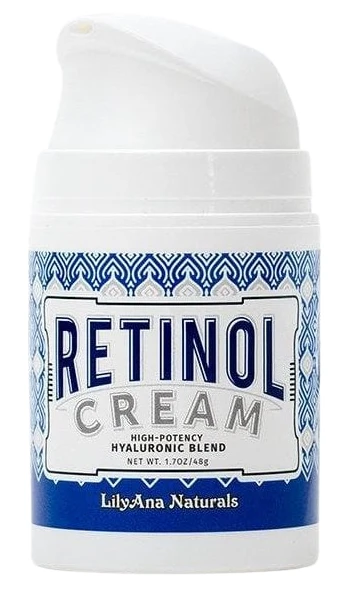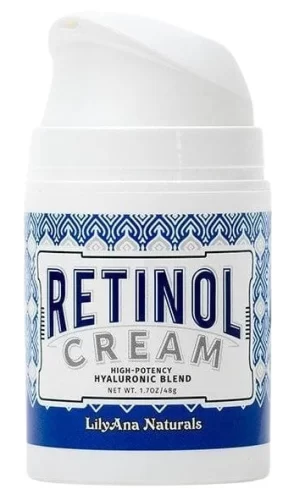 ---
Best for skin firming
Estée Lauder Revitalizing Cream
If you're open to splurging and want to streamline your routine with an effective product, Estée Lauder Revitalizing Cream is your BFF. The formula relies on hibiscus, peptides, and whey protein to support collagen production, while cactus and hyaluronic acid deliver intense hydration, minimizing wrinkles and sagging skin. What's more, it contains squalane and algae extract to combat dryness. And the gel-like luxurious texture goes smooth on the skin without feeling oily but pampering and comforting. We give this one extra credit because it has refillable packaging available for 28% less than the initial price.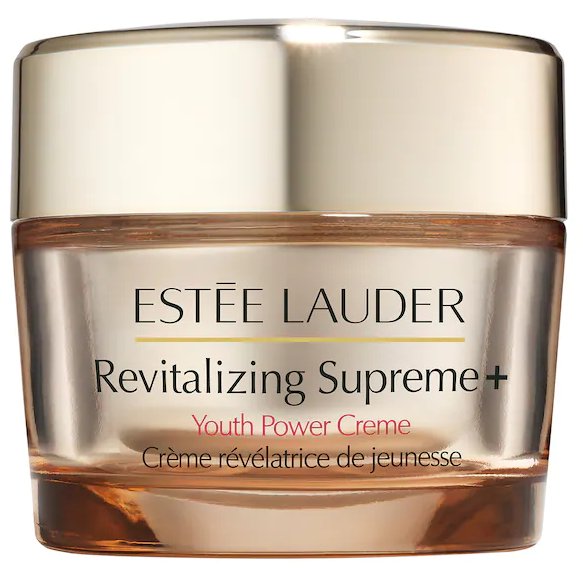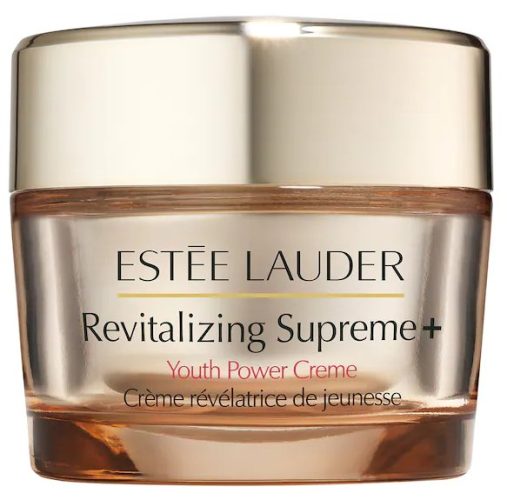 ---
The verdict
There's no clear-cut way to decide which is the best moisturizer for mature skin. While our favorite is Skinceuticals A.G.E Interrupter—because it's professionally formulated to address all aging signs—you should consider the one that's in harmony with your specific skin needs.
For instance, if your mature skin lacks moisture and is often dehydrated, Biossance Squalane + Omega Repair Cream or Peter Thomas Roth Water Drench could be a much better choice. If you want to get rid of dark spots, consider Caudalie Vinoperfect Cream or Olay Regenerist Vitamin C + Peptide. For wrinkles, Neutrogena Regenerating Cream and LilyAna Naturals Retinol Cream do great, or if you're on a budget, Burt's Bees Firming Moisturizing Cream won't let you down.