You have been faithful to a routine for decades and now is no longer working? Let me guess: you're in your 50s. As you most likely know, everything changes with aging. Just like your mental strength and sense of fashion have moved to another level, your skin becomes more needy and sensitive. If in your 30s, a simple skincare routine did the job just fine, now you need more than just a few products to keep your skin look tightened, smooth, and firm. And while it's true that prevention is better than correction, it's never too late to start loving your skin.
Adding the right products, certain ingredients, and habits into your morning and night routine is all you have to do to keep wrinkles and hyperpigmentation at bay. It sounds easy, IK, but the reality is a bit more complicated than that, for the simple fact there are tons of information and skincare advice that can confuse you more than help you. Not even derms can reach the same consensus when it's about an anti-aging routine.
The thousands of ingredients that can or cannot be mixed make building a routine a nightmare for most people. If you feel the same, you'll enjoy this read as it goes through everything you need to know for building a perfect anti-aging routine for your 50s. I'll explain how the skin is affected by age, what changes need to be made, and why. You'll also find a specific step-by-step skincare routine to prevent or even reduce wrinkles.
How your skin changes in your 50s
With age, cell metabolism becomes slower, meaning the amount and activity of fibroblasts are reduced, collagen synthesis is diminished, and skin dehydrates and dries up since vascularisation, sweat, and sebum secretion are reduced. Consequences? Wrinkles, fine lines, saggy skin, and dark spots all make your skin appear older than it is.
Two main factors influence the skin aging process — the endogenous factors, genetically programmed to aging, and exogenous factors, the external agents, like lifestyle, stress level, diet, tobacco, sun exposure, and environmental changes. This is what you can control: your lifestyle.
Morning skincare routine for 50s
One thing I've noticed is that people often underestimate their morning routine. Only cleansing and moisturizing aren't enough anymore once in your 50s. You need to give your skin what aging has stolen, but make sure you are not giving too much either. Your skin also needs time to rest, and throwing everything you have on it in the morning can do more damage than good. Ideally, adopt a balanced skincare routine that includes antioxidants, hydrators, nutrients, and vitamins. Thus, here are what I find to be the essential practices and steps for an anti-aging morning routine.
Wash with a gentle & hydrating cleanser
I know this isn't a game-changing step, but you have to start your day with a clean face. Pick a gentle cleanser that won't disrupt your skin barrier, one that also hydrates. Because your skin now lacks collagen and hyaluronic acid, you need to moisturize even more — whenever you have the chance.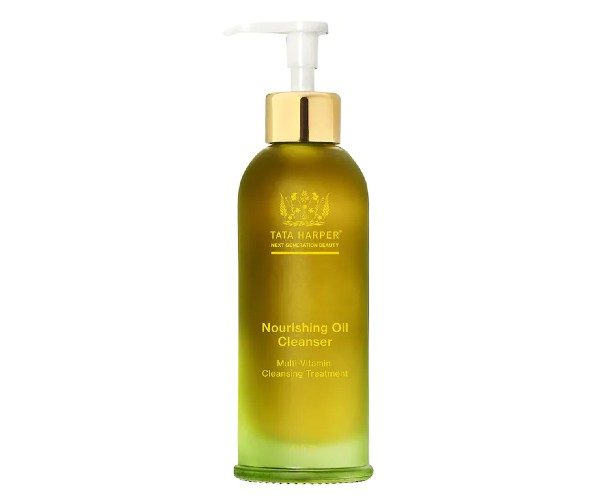 Tata Harper Nourishing Oil Cleanser
Right after cleanser comes toner
Now that your skin is super clean, you can go with the toner. Because harsh astringents found in some toners may dry out the skin, you should avoid alcohol-based products. A good toner for mature skin is supposed to help hydrate and remove dead skin cells left behind after cleansing. Some even deliver anti-aging benefits, and this is what you should aim for. Stick to water-based formulas that contain acids, antioxidants, and nourishing ingredients like hyaluronic acid, retinol, or vitamin C.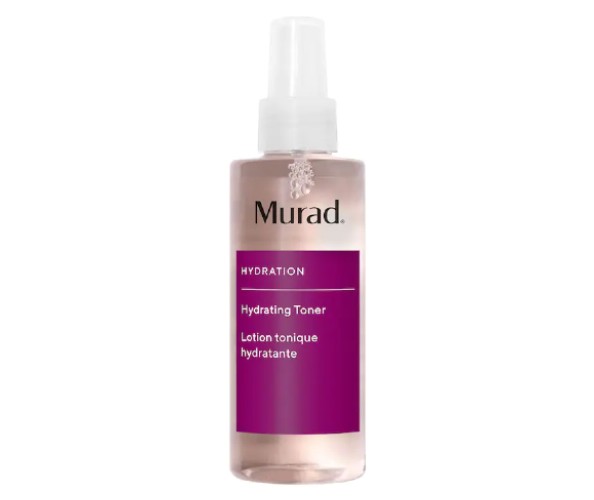 Murad Hydrating Toner
Anti-aging serum
Here comes the artillery. Your skin is now prepped for the antioxidants that give it free-radical protection. I bet you keep hearing free radicals are skin's first enemy. That's entirely true.
Free radicals are unstable molecules that try to bond to other atoms or molecules in order to stabilize themselves. When free radicals outweigh the available antioxidants, you experience what is known as oxidative stress, which can damage DNA and skin cells. This process usually leads to photoaging. Antioxidants help by binding to free radicals, which prevents them from attaching to your healthy cells.
So an antioxidant serum in the morning is mandatory in your 50s, especially when so many factors (UV rays, smoking, alcohol) can cause an increase in free radicals. No room for negotiation here! We found these ones to be the best anti-aging serums for your 50s.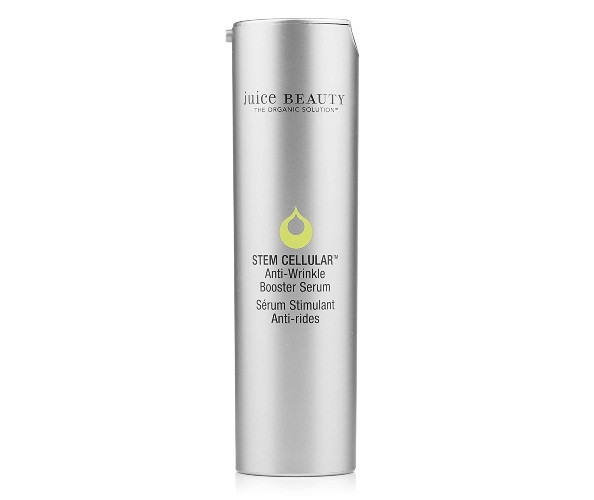 Juice Beauty Anti-Wrinkle Booster Serum
Moisturizer
Mature, oily, dry, it doesn't matter how your skin is, you always have to keep it well moisturized. In your 50s, you should look for a moisturizer with ingredients that not only hydrate but also lock in moisture and restore the protective barrier. For that, hyaluronic acid, squalane, peptides, and niacinamide are your best friends. So after your serum, layer a moisturizer with hyaluronic acid, as this one is mandatory, plus any of the ingredients I've just mentioned.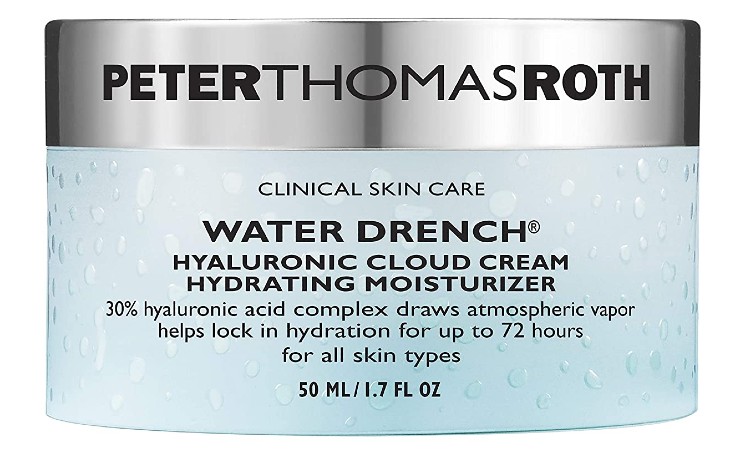 Peter Thomas Roth Hyaluronic Acid Moisturizer
Facial oil (for dry skin)
Skin tends to produce less sebum with age which makes it dry quicker. Dry skin just means more visible wrinkles and fine lines. Auch! That's why oily skin is less likely to develop premature wrinkles than a dry one. To make up for the loss, use a facial oil after moisturizer. It helps restore firmness and elasticity while it keeps your skin hydrated all day long.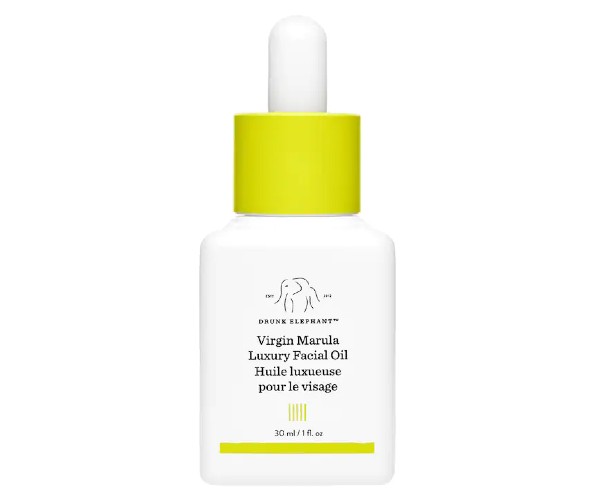 Drunk Elephant Virgin Marula Oil
Never skip a targeted eye-cream
Keeping the under-eye area out of dark circles, puffiness and wrinkles is one of a hell mission. To have a chance, you need an eye cream with antioxidants, hyaluronic acid, and other skin-loving ingredients such as squalane, niacinamide, and ceramides. For dark circles, go with arbutin, kojic acid, caffeine, vitamin C, or retinol since they work great at brightening the skin. Once weekly, pamper your under-eye area with eye patches loaded with minerals, vitamins, and antioxidants.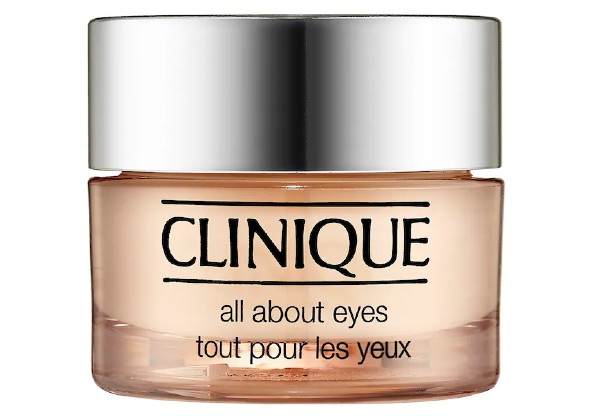 Clinique All About Eyes
SPF
I gave up tanning a while ago, and trust me, as a sun addict, it was a tough moment but a worthy one. It was then when I found that so many skin-related issues, including photoaging and dark spots, are linked to the constant exposure to ultraviolet rays. Since then, I have never gone out without sunscreen. And I kindly beg you to protect your skin against UV rays every day, 365 a year! I suggest using sunscreen without oxybenzone and octinoxate, as both can cause damage when penetrating the skin.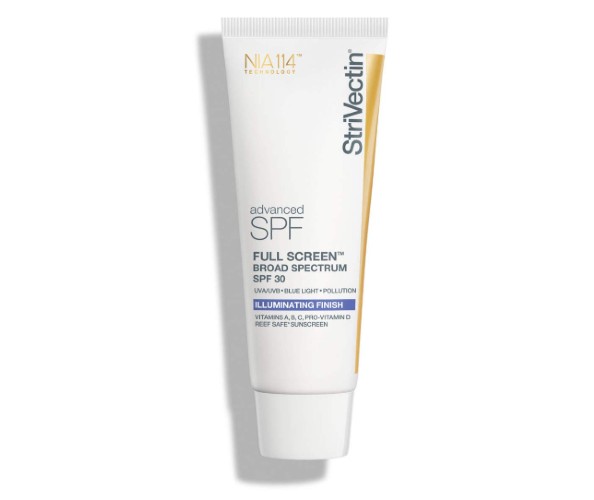 Strivectin SPF 30 Mineral Sunscreen
Night skincare routine for 50s
Since while sleeping skin loses water, it dries out more during the night. Hence, the reason you wake up with thirsty, dull-looking skin. If you give your skin richer and heavier products in your PM regimen, you'll wake up with happier skin. OK, now, cleanse and apply the toner, indisputable. Once your skin is cleansed, apply your night anti-aging serum.
Serum
For the night, opt for a serum intended to exfoliate and hydrate. Slow cell renewal is a crucial step in an anti-aging routine. Using such a serum during the day may increase skin sensitivity to the sun, so it's better if they work while you sleep. And don't forget about your eye cream.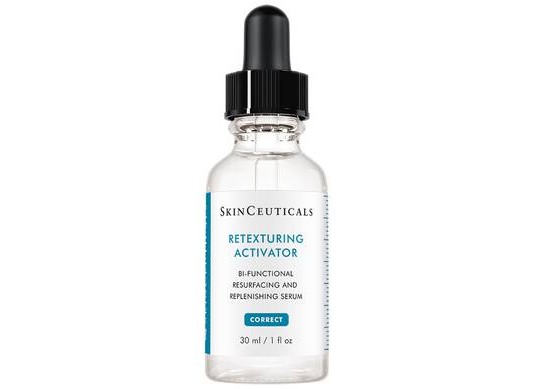 Skinceuticals Retexturing Activator
Wrinkles night cream
So now you have your serum and eye cream on, but there's more you can do in your 50s skincare routine before you hit the hay. Now is moisturizing time. Pick an anti-wrinkle night cream with peptides and ceramides. They not only help prevent moisture loss but also strengthen the shield against external agents that may interact with your skin overnight.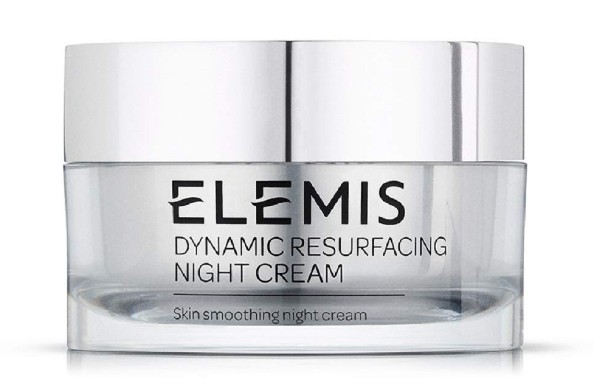 Elemis Skin Smoothing Night Cream
Retinol product
No, not ready yet. You still have room for a step. For anti-aging, I bet all-in on retinol — the gold standard ingredient in skincare. It works on wrinkles, fine lines, and dark spots, and after all, most skincare experts love it. Studies have actually confirmed that retinol helps increase collagen levels, epidermal thickness and smooths the skin's outer layer.
Be careful though, it can irritate your skin; that's why you better start with low concentrations. Also, retinol is best when applied at night since it can make skin photosensitive. You can use a retinol serum or a facial oil with retinol — yes, serums absorb deeper, but facial oil repays with its deeply hydrating effects. Using oil as the last step in your skincare regimen will lock other ingredients in and create a protective film. Aaaawesome!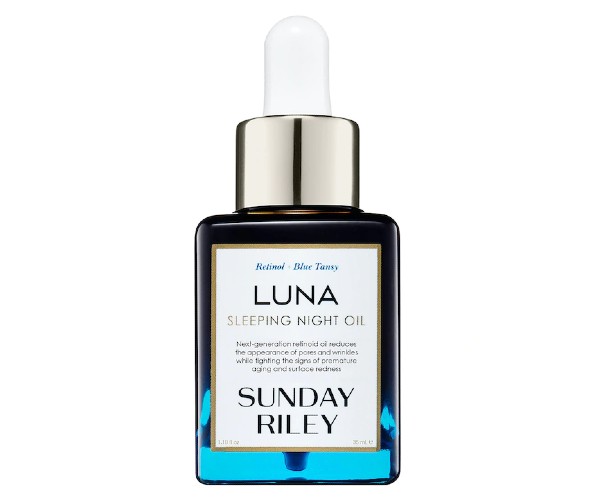 Sunday Riley Luna Retinol Night Oil
If you keep this routine, I'm super optimistic that you'll notice a difference in how your skin looks and feels within a few weeks. However, you can do some extra steps once a week to boost your results.
Weekly skincare regimen
For a weekly routine, stick with the basics. That would be a facial peeling, exfoliator for mature skin, and an anti-aging mask.
Chemical peels
You may use peeling agents such as glycolic acid or retinol in your daily routine, but they won't deliver the same results as a facial peel. At-home chemical peels usually are formulated with higher concentrations, working more effectively than a daily exfoliator product.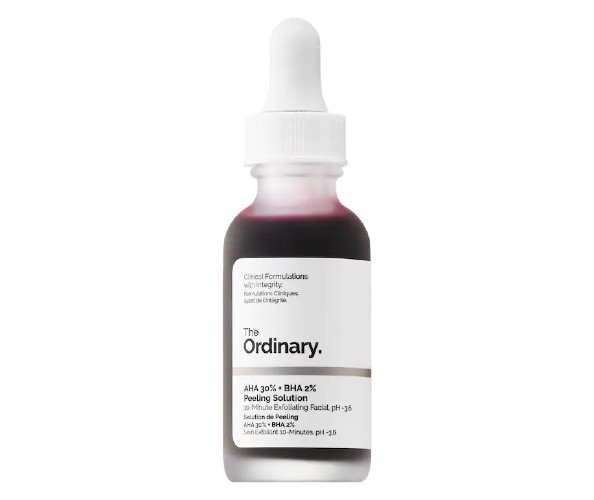 The Ordinary Peeling Solution AHA + BHA
Face mask
A targeted anti-aging face mask should be calming, refreshing, and revitalizing. My skin always feels energized after I do a face mask, and I simply love that feeling. For wrinkles and dark spots, use a lifting mask packed with antioxidants.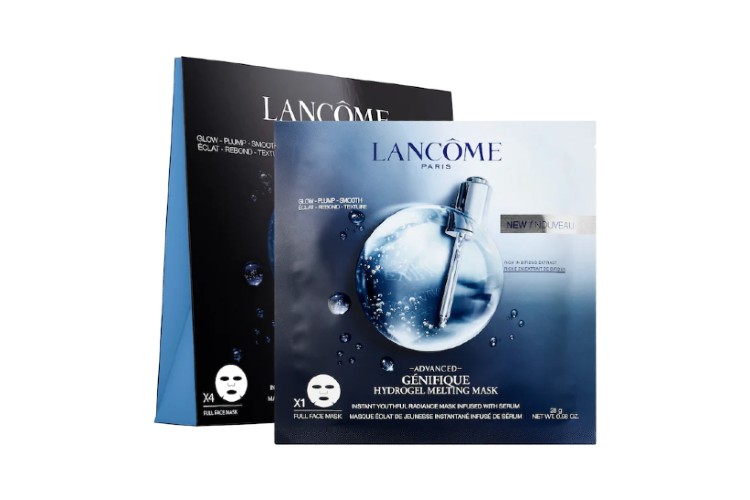 Lancome Genifique Hydrogel Melting Mask
What you can add
I've got more good news for you: anti-aging devices. You can add them to your skincare routine to make your life easier. Derma-rollers, LED masks, radiofrequency and high-frequency devices — all complete an anti-aging routine, hardly missing from a skincare addict's regimen. You shouldn't give up your skincare products to the detriment of these devices, but use them to complete your 50s anti-aging routine.
Derma-roller
In case you're a skincare freak, you already know about microneedling — the technique that creates itty-bitty punctures in your skin intended to improve its texture by inducing collagen and elastin production. That's great for wrinkles and dark spots reduction. If you want to do microneedling at home, use a dermaroller. Be aware that you should never perform microneedling on active, severe breakouts, wounds, or eczema. Avoid retinoids and chemical peels before and after derma-roller.
Radiofrequency/high frequency/LED devices
Radiofrequency, high-frequency, and light-emitting diodes (LED) are three different energy sources incorporated into high-tech devices for skincare. Basically, when these energies get in touch with the skin, it triggers biochemical changes that affect its cells' structure. The effects are associated with wrinkle reduction, skin tightening, and improved elasticity. These therapies have been used in salons for quite a while, but recently they've been adapted for home use. Now, they all are super popular, and guess what? They can really make your complexion appear younger.
Extra tips
Supplements
This is the best time to rip all the benefits of anti-aging supplements. In your 50s, your body will need more collagen and hyaluronic acid to keep the skin tightened and wrinkle-free. You can make up for the loss of these two proteins by intaking supplements.
Studies found the intake of 10g of collagen over at least 56 days improves skin elasticity, hydration, and roughness. Similarly, supplements with hyaluronic acid were found to decrease wrinkles and improve skin appearance. Besides, vitamins, especially A, C, and D, minerals, antioxidants, and omegas will always be greeted by your body with open arms. Opting for foods that boost collagen production is a brilliant idea.
Makeup
I always like to remind you that makeup can be a two-edged sword, and in your 50s, swords are sharper than ever. You don't want to put on heavy makeup on a daily basis. Clean and hydrating makeup is what you should look for — if not, something that at least won't dry out your skin. Choose an organic foundation plus targeted concealer and nothing else.
Skin barrier
A damaged skin barrier often leads to a dull look, dryness, and premature wrinkles. As you probably already know, the skin barrier has the role of protecting your skin from environmental agents (such as UV rays, dust, pollution). When it's weakened, it will fail at protecting your skin. Harsh ingredients, too much sun exposure, and over-exfoliation may disrupt your skin's protective barrier. To not let that happen, make sure you're not skipping the basics: cleansing and moisturizing. If you feel your skin barrier is already compromised, pick a barrier repairing moisturizer that contains ceramides, cholesterol, or fatty acids.