You've probably seen peptides popping up in seemingly every product as a universal panacea for all kinds of beauty issues, from fine lines, wrinkles, uneven texture, and dullness. That's because they work, and even quite well, especially when used in serums, which allow actives to penetrate deeper into the skin due to their small molecules. With this in mind, we rounded up the best peptide serums that will put you in the fast lane for a resilient and youthful complexion. If you've been noticing early aging signs, it's high time to add one to your routine.
What peptides do
As a refresher, peptides are short chains of amino acids that act like building blocks of proteins like collagen, elastin, and keratin. When applied to the skin, they soften the look of fine lines, repair the epidermal barrier, help reverse sun damage and reduce transepidermal water loss, all of which lead to a smooth and plump appearance. Another exciting thing about peptides is that they can penetrate the outer skin layer—they're called cell messengers for a reason. Sinking into the epidermis, they support cellular functions to repair cells, build proteins such as collagen, and provide access to other ingredients to enter the skin.
Sure, peptides aren't going to magically make your wrinkles go away—nothing can, anyway—but without them, your skin will be more prone to develop premature aging signs and a dull look. So using a peptide-infused serum as part of your daily routine is one of the best treats you can give your skin to keep it looking and feeling younger.
Who can use peptide serums?
Because they are naturally found in the skin, peptides are gentle and work for everyone, even people with sensitive and acne-prone skin. Unlike some other actives, peptides can also be applied on damaged and sunburned skin and can actually help with the healing process—they can be applied right after chemical peels or microneedling. However, to stay on the safe side, you should perform a patch test before going all in with new products.
Moreover, peptides are versatile and work wonders when paired with ingredients like niacinamide, hyaluronic acid, antioxidants, vitamin C, and retinol. However, don't mix peptides with alpha-hydroxy acids as, due to the acidic pH of acids, it may reduce peptides' effectiveness—do the peeling prior to using your peptide serum.
The best peptide serums for anti-aging
Now that you've got your background around these anti-aging wonders, scroll on to shop the best peptide serums for all your skincare needs.
---
1
Clinical Skin Polypeptide Firming Serum
I'm currently using this, and trust me, it's worth the first spot on the best peptide serums. It loads a generous amount of peptides, including Matryxyl and copper peptide, all of which boost collagen production for a plumper look and refined texture. Additionally, the formula packs ceramides and cholesterol to strengthen the skin's natural barrier, while sodium hyaluronate and the active form of vitamin C increase moisture retention. The clinical-grade formula is both preventative and corrective, and it's as great for protecting the skin from photoaging as it is for increasing firmness and reducing redness. It's a solid option for pretty much everyone.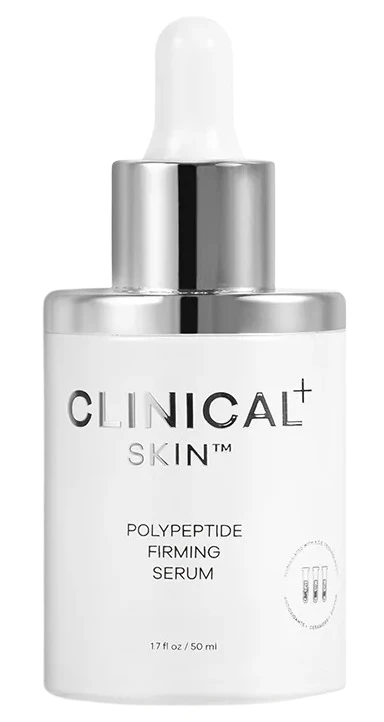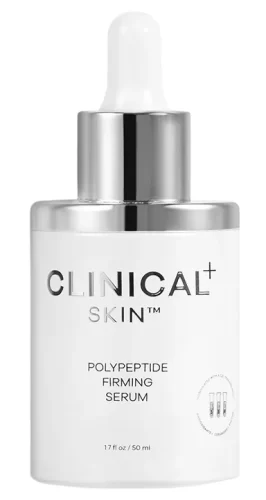 Read review: Clinical Skin PolyPeptide Firming Serum Review
---
2
Le Mieux TGF-B Booster
No matter whether it's fine lines, wrinkles, dullness, or uneven tone and texture, this serum is the solution. Along with four types of peptides and epidermal growth factor (EGF) that boost collagen, it also has six sources of hyaluronic acid (which actually make up its base), plus a mingle of ferments to reinforce the skin and prevent moisture loss. Whether you prefer to layer it alone or mix it with your favorite serum, this product will boost the power of your entire skincare routine. Use it regularly, and you'll absolutely see a difference.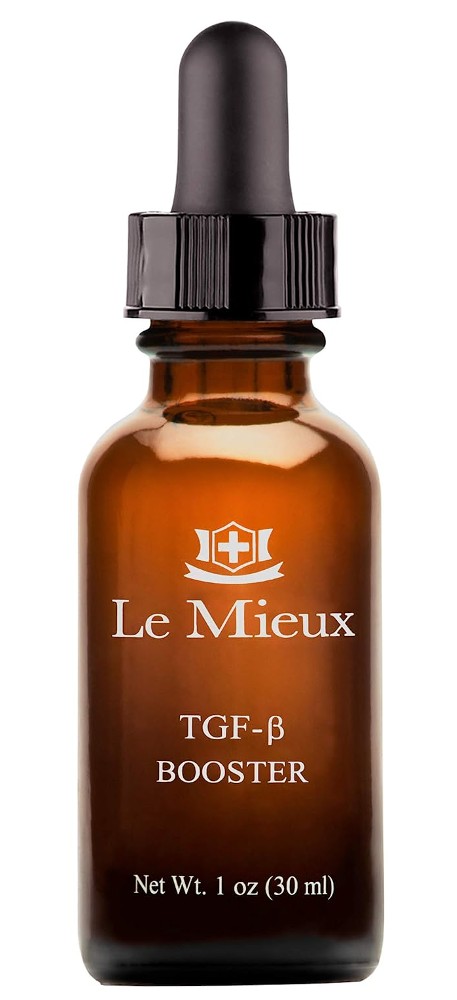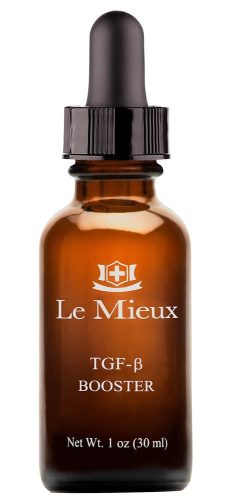 ---
3
Peter Thomas Roth Peptide 21 Wrinkle Resist Serum
Peter Thomas Roth Peptide 21 Wrinkle Resist Serum is a true game-changer in restoring skin elasticity since it features an impressive array of age-defying wonders. These include no less than 21 peptides and neuropeptides, all working to rebuild damaged cells and support collagen production. In addition, the formula loads hyaluronic acid, squalane, and vitamins to keep the skin hydrated and shielded against environmental stressors. It comes with a higher price tag, but it's a great option if you want to splurge on an anti-aging serum.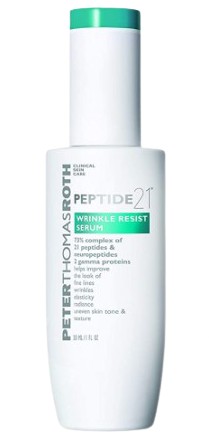 ---
4
Drunk Elephant Protini Powerpeptide Resurf Serum
This one is a true multi-tasker, addressing fine lines, wrinkles, sun damage, and uneven texture with a powerful cocktail of 11 peptides and plant-derived growth factors. Thanks to 10% lactic acid, the formula promises to brighten dark patches and even tone while gently shedding away dead cells to clear the way for the product to sink in for increased penetration. Think of it as your supercharged skin-strengthening and radiance-bringing treatment.

---
5
The Ordinary Buffet + Copper Peptides
The Ordinary Buffet + Copper Peptides has a long list of fans (ourselves included), and it's all due to its cocktail of seven types of peptides (among which Matryxyl and 1% copper peptide) and a whopping 11 amino acids in one heavy-hitting formula. It's also packed with two sources of hyaluronic acid to enhance hydration. So, whether you want to improve texture, fight blemishes, or restore youthful radiance, this serum has your back.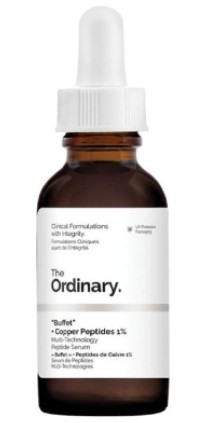 ---
6
PCA Skin Total Strength Peptide Serum
PCA Skin made one of the best peptide serums for sagging skin that targets lack of firmness, large pores, and dullness while imparting a healthy glow. It's made with tripeptide and epidermal growth factors to stimulate collagen and minimize fine lines and wrinkles look, and it's also rich in gluconolactone, a gentle polyhydroxy acid that evens tone and increases hydration. All in an effective formula that leaves no trace of stickiness behind.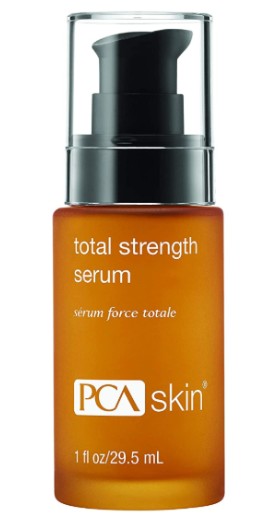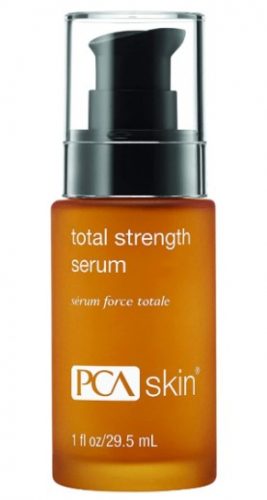 ---
7
Youth To The People Triple Peptide + Cactus Oasis Serum
This serum is ideal if your skin craves hydration and repair because it's spiked with three peptides that boost collagen growth and four types of hyaluronic acid for instant and long-term hydration. The "cactus" in its name comes from the addition of cactus stem cells that keep skin plump while defending it against free radical damage. Despite the rich formula, this serum has a weightless, non-tacky texture that absorbs in no time and is void of fragrance. Layer it on damp skin twice daily for a plump, glowy complexion.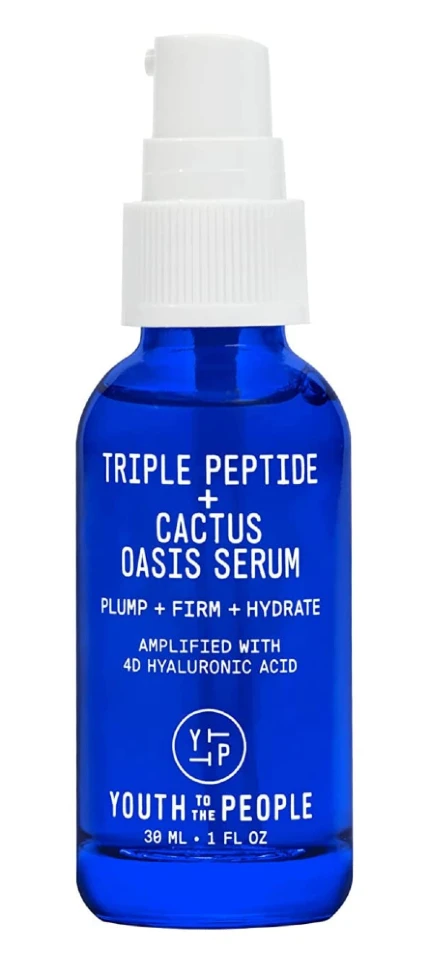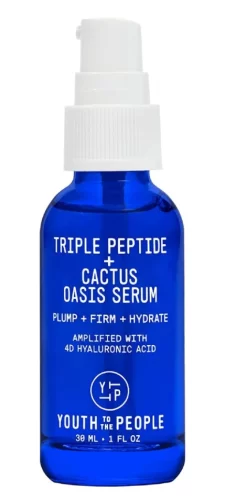 ---
8
Microderm Peptide Complex Serum
This serum is magic in a bottle. You get the benefits of hydration with sodium hyaluronate and aloe juice while boosting elastin and collagen production through a mix of three peptides. Meanwhile, a soothing complex of nature-derived elements, such as green tea and honeysuckle, provide antioxidant defense. It's an ideal pick if your skin is dehydrated due to its incredible ability to increase moisture retention and boost water levels and also because it's gentle and free of fragrance and alcohol.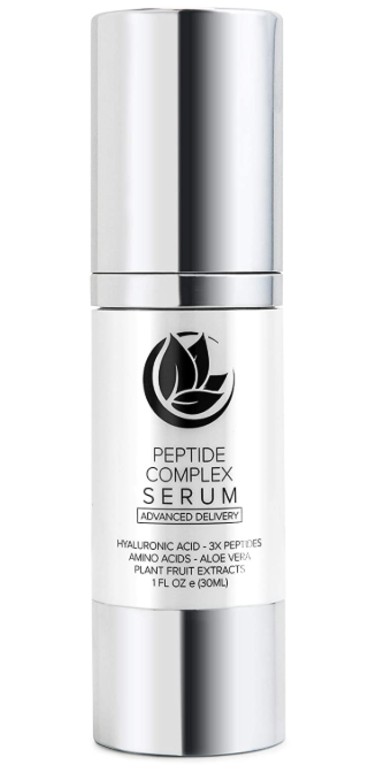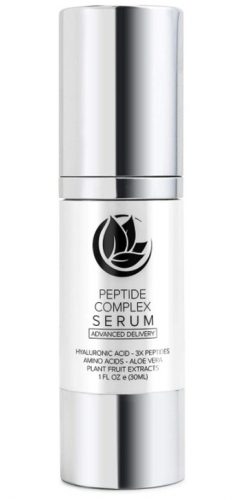 ---
9
The Inkey List Collagen Peptide Serum
Combining a low price point and an effective formula, The Inkey List Collagen Peptide Serum targets aging signs with peptides and probiotics. While these heavy-duty compounds—including Matryxyl 3000, one of the most-researched peptide complexes — minimize the look of wrinkles and speed up skin repair, the glycerin and hyaluronic acid bursts hydration for a plump complexion. No fragrance, no oil, no alcohol, in a quickly absorbable non-sticky formula that costs less than a coffee at Starbucks.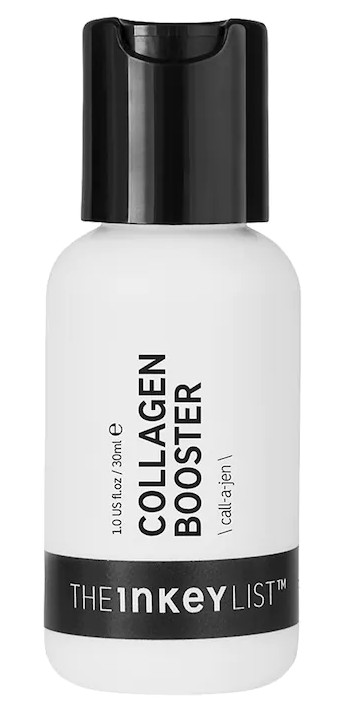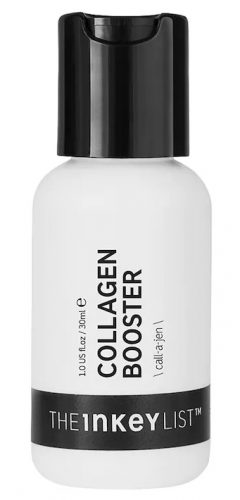 ---
10
Paula's Choice Peptide Booster
With this booster, you can add eight types of peptides to your favorite moisturizer to intensify its reparative and anti-aging effects. You can use it alone as well—the silky and lightweight gel absorbs instantly for a smooth application. The addition of amino acids and adenosine helps restore and fortify the skin, while glycerin adds some more hydration.


---
11
Advanced Clinicals Peptide Serum
Sure, this is affordable in its own right, but add to that the fact that it's loaded with six peptides, and you've got yourself a steal of a deal. Plus, the formula touts two of the most potent humectants—aloe vera and hyaluronic acid—to burst hydration and a blend of antioxidants so free radicals won't wreak havoc on your skin. The lightweight, quickly absorbable, and non-tacky texture is a bonus. Pat onto clean face and neck AM and PM, and watch your skin glow.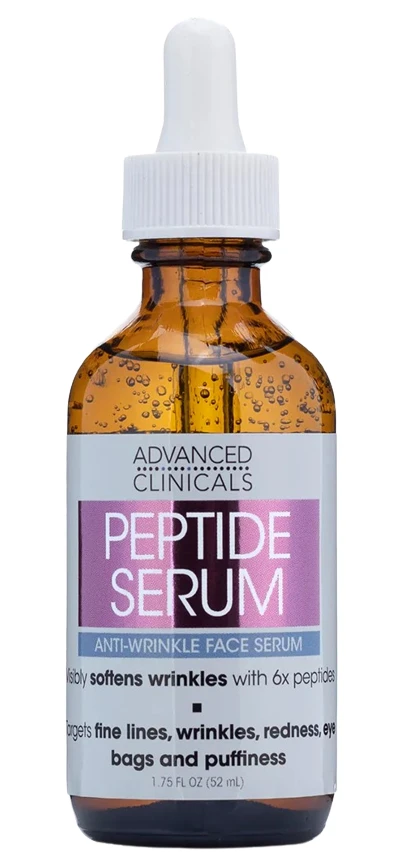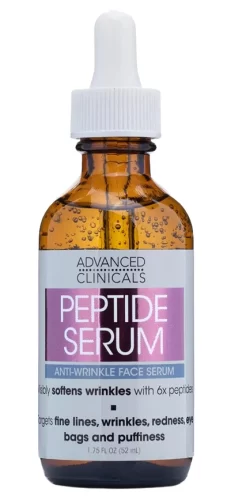 ---