Our 30s mark a pivotal point in our lives when collagen production starts to decline, leaving the delicate skin around our eyes vulnerable to a whole host of concerns. The fine lines that once appeared only when you smiled are now lingering a bit longer, and those late nights of work and party are starting to show their effects with dark circles and puffiness. It's as if our 30s decided to give us a little wake-up call, reminding us that time is indeed marching on. So this is the perfect time to embrace the power of eye cream and incorporate it into our routine.
At the bare minimum, your eye cream should protect, hydrate, de-puff, and brighten without irritating the thin skin under the eyes. As someone who's tried countless formulas in my quest for timeless beauty, I'm here to help guide you through the best eye creams to use in your 30s. I selected products targeting a range of eye area concerns, so you can find the perfect match no matter what you're dealing with.
Ingredients to look for in your eye cream
Eye cream is not one-size-fits-all. While some want to hydrate and revitalize, others' goal is to illuminate, and some need to soften fine lines. Or all of the above. Whatever your skin woes are, these are the ingredients you should look for when purchasing your eye cream:
Retinol: a vitamin A derivative that boosts collagen and encourages cell turnover, brightening dark circles and reducing crow's feet.
Hyaluronic acid: since the skin around the eyes is susceptible to dehydration, keeping it moist should be your top priority. Hyaluronic acid does that by pulling moisture from the environment into the skin.
Antioxidants: have the role of defending against free radical damage. Look for vitamins C and E, ferulic acid, and caffeine.
Peptides: are short chains of amino acids that act like building blocks of proteins, giving skin strength and texture.
Squalane: a highly effective emollient and antioxidant that can plump fine lines, reduce water loss, and reverse UV damage.
Vitamin C: helps build collagen in the skin, brightens dark circles, and fights free radical damage.
Vitamin E: has a few key roles in eye creams, including healing, strengthening, moisturizing, and protecting.
Shea butter: is an emollient with a high concentration of amino acids that softens and retains moisture in the skin.
Which eye cream is right for you?
So how do you know what eye cream is right for you? Simple, pick a formula that addresses your specific concern:
Dehydration and puffiness: choose a product rich in hyaluronic acid, peptide, and omegas to restore moisture and plump the skin.
Dark circles: look for brightening agents, like vitamin C, licorice root, niacinamide, arbutin, and kojic acid.
Fine lines and crow's feet: use an eye cream with restorative ingredients, such as retinol, vitamin C, peptides, and ceramides.
How to apply eye cream
Apply your eye cream in both your morning and nighttime routine on cleansed skin, using a pea-sized amount for both eyes. Layer it in small dots in a semi-circle up to your brow bone and across the under-eye area, then gently tap it into the skin until the product is fully absorbed. Always layer your eye cream with your ring finger, as it uses less pressure.
The general rule of thumb is to use your eye cream as the last product in your skincare routine after moisturizing and serum and before makeup. However, in the morning, you should always follow up with sunscreen.
If you apply the concealer right after your eye cream, wait about 90 seconds, so you give your product time to sink in.
The best eye creams for your 30s
---
Best overall
CeraVe Eye Repair Cream
This drugstore eye cream is ideal for your 30s as it's an affordable solution for multiple concerns. It's a crowd favorite among Redditors and Amazon shoppers, and for a good reason. Packed with ceramides, hyaluronic acid, and cholesterol, it's a powerhouse for repairing dry, sensitive skin and smoothing wrinkles. Niacinamide is also included to brighten and restore the skin for more awake-looking eyes. There's more. CeraVe's MVE technology takes things up a notch by allowing the cream to keep working even after it's been applied. It works by encapsulating active ingredients in tiny spheres to provide controlled and long-lasting hydration. Moreover, the ophthalmologist-tested formula is fragrance-free, non-greasy, and absorbs quickly.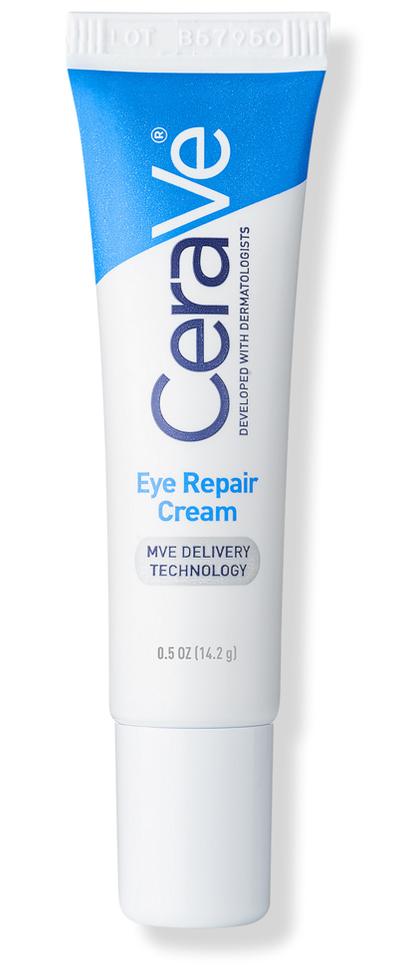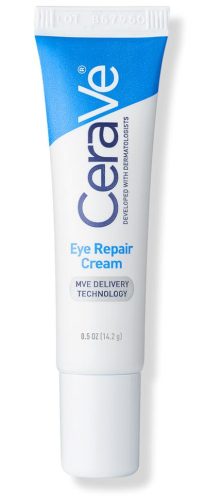 ---
Editor's choice
Shiseido Benefiance Eye Cream
This little pot is a game-changer when it comes to eliminating dryness and aging signs. It contains a wealth of hydrating ingredients like glycerin, squalane, and beeswax to hike up moisture levels. Having a thick consistency, it gets and melts into the skin as you apply it, leaving you with a nourished and supple feel. It's great for those who want a does-it-all product, as Shiseido Benefiance targets all issues related to the skin around the eyes: crow's feet, corner crinkling, lid creases, and puffiness.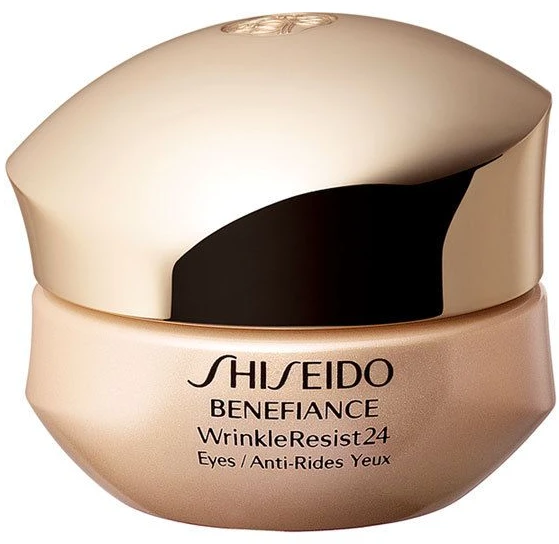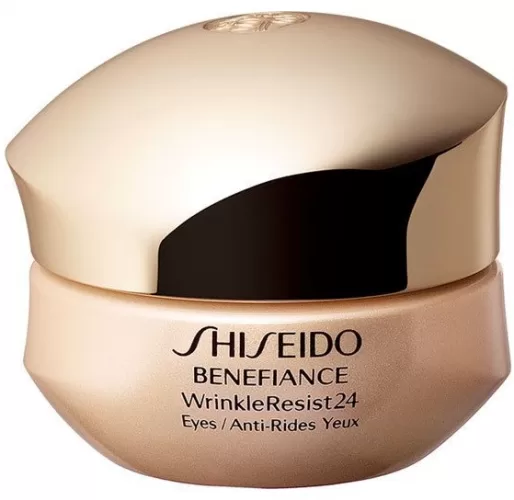 ---
Best for dark circles
Sweet Chef Turmeric + Vitamin C Booster Eye Cream
Sweet Chef, created by parent company Glow Recipe, shares the same goal of providing effective skincare products made with clean ingredients but at a more affordable price point. This gel cream formula combines turmeric, vitamin C, and niacinamide to lighten dark circles and revitalize puffy eyes while also featuring ginseng and probiotics to strengthen the delicate skin. Despite its great formula, some reviewers have noted a downside with the product's air bubble, causing the cream to settle at the bottom of the jar and leaving it half-empty.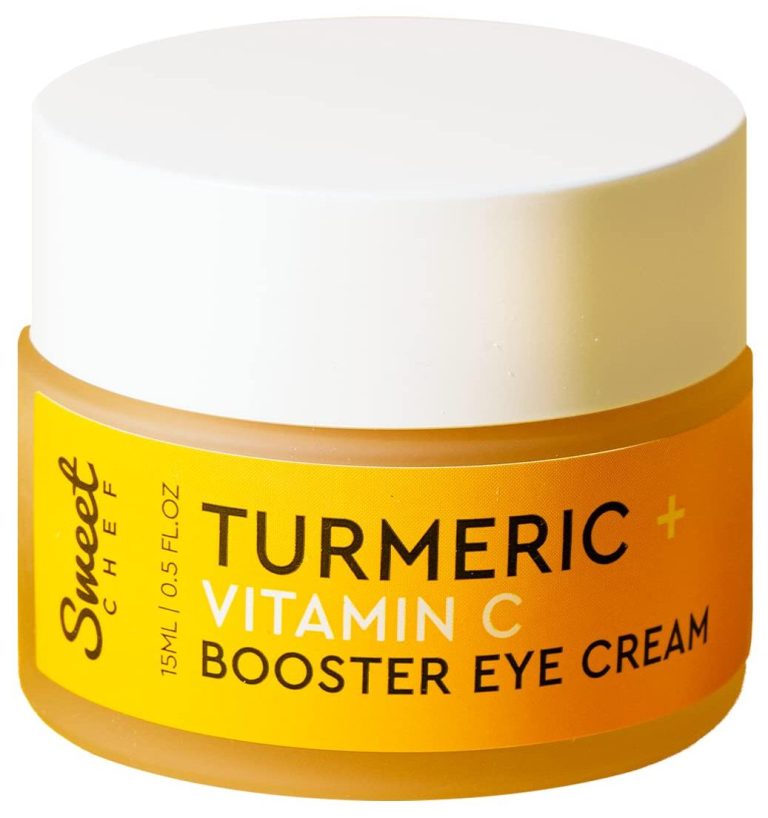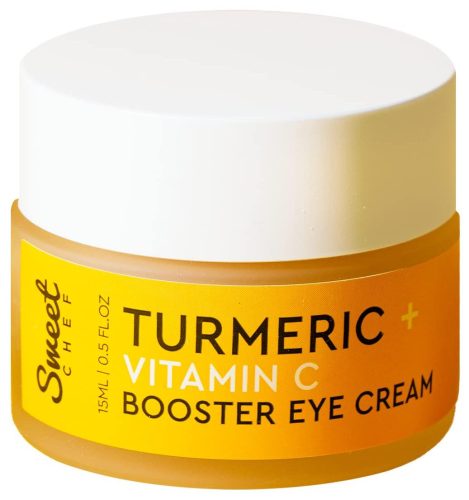 ---
Best for anti-aging
RoC Retinol Correxion Eye Cream
If you are worried about fine lines and wrinkles, this anti-aging eye cream will be of great help in your 30s. In this formula, retinol is joined by hydrating panthenol and skin-strengthening minerals (zinc, copper, and magnesium) to rev up collagen production and nix the creation of dark circles and puffiness. However, we should mention that this eye cream contains two parabens and BHT meant to extend the product's shelf life, but unfortunately, they've been linked to skin sensitivities. If you don't want to use controversial ingredients near your delicate eye area, The Inkey List Retinol Eye Cream is a great alternative.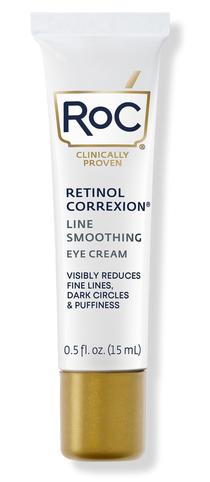 ---
Best K-beauty
Mizon Collagen Power Firming Eye Cream
This firming eye cream is a true gem from the Korean beauty aisle. The 46% collagen in the formula works to plump the skin and increase moisture levels, while a potent blend of amino acids encourages collagen growth and improves elasticity. With this cream on your shelf, you can enjoy bouncy skin over time. You'll love the rich, thick texture that still feels lightweight and provides instant comfort and relief. Oh, and did I mention it's a perfect canvas for your concealer?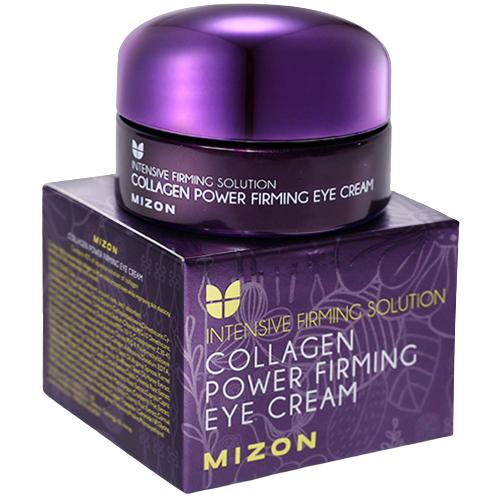 ---
Best multitasking
Drunk Elephant C-Tango Vitamin C Eye Cream
Drunk Elephant C-Tango Eye Cream works to improve your skin from all angles and give that raccoon eyes a serious boost of radiance. It's packed with eight peptides to preserve firmness and elasticity, five forms of vitamin C that even tone and reduce dark circles, and a host of antioxidants to combat environmental damage. All these meet in a gentle and clean formula suitable for all skin types, including sensitive. Also, we're huge fans of the texture of this cream, which is both rich and non-greasy and quickly absorbed without any peeling or tackiness.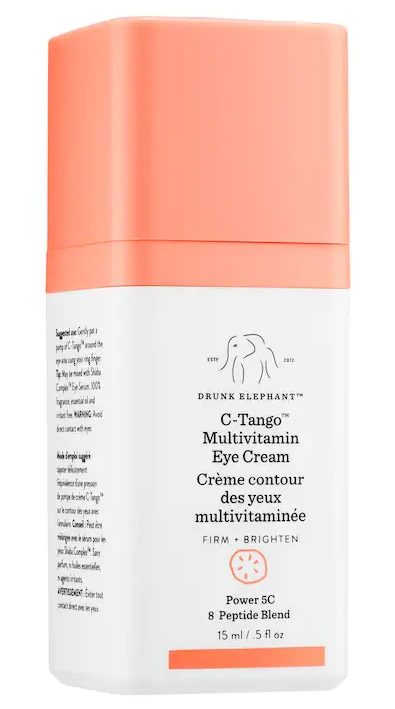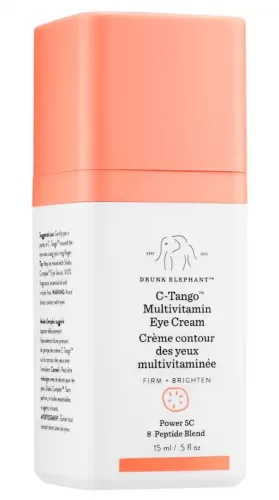 ---
Best for dry skin
Kiehl's Avocado Eye Cream
Reach for Kiehl's Avocado Eye Cream if you're prone to dehydration under the eyes. Because it contains avocado oil—a rich emollient chock full of amino acids and vitamins—it effectively moisturizes the eye area and helps prevent additional water loss. And to further support the moisturizing benefits, the formula is also laced with shea butter, another emollient with skin-restoring abilities that also give the cream a comforting feeling. The hydrating formula delivers all the nourishment and moisture without any trace of fragrance, parabens, or alcohol.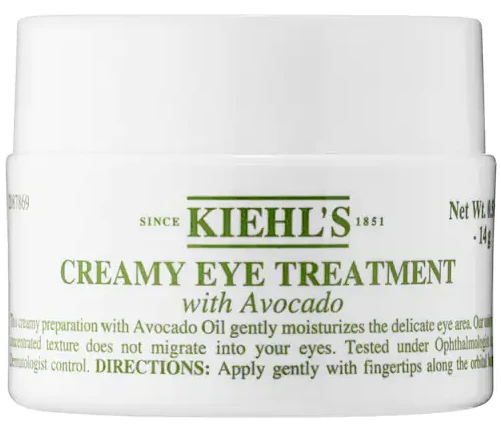 ---
Best for loss of firmness
Filorga Optim-Eyes Eye Cream
The impressive blend of amino acids and peptides in Filorga Optim-Eyes attacks the loss of firmness, resulting in skin that's less prone to eye bags and wrinkles. Plus, with added hyaluronic acid and nourishing oils like plum kernel and almond oil, this eye cream has a plumping effect that helps to minimize signs of fatigue. We give this one extra credit for the pump applicator that dispenses the right amount of product every time and keeps bacteria out of the mix.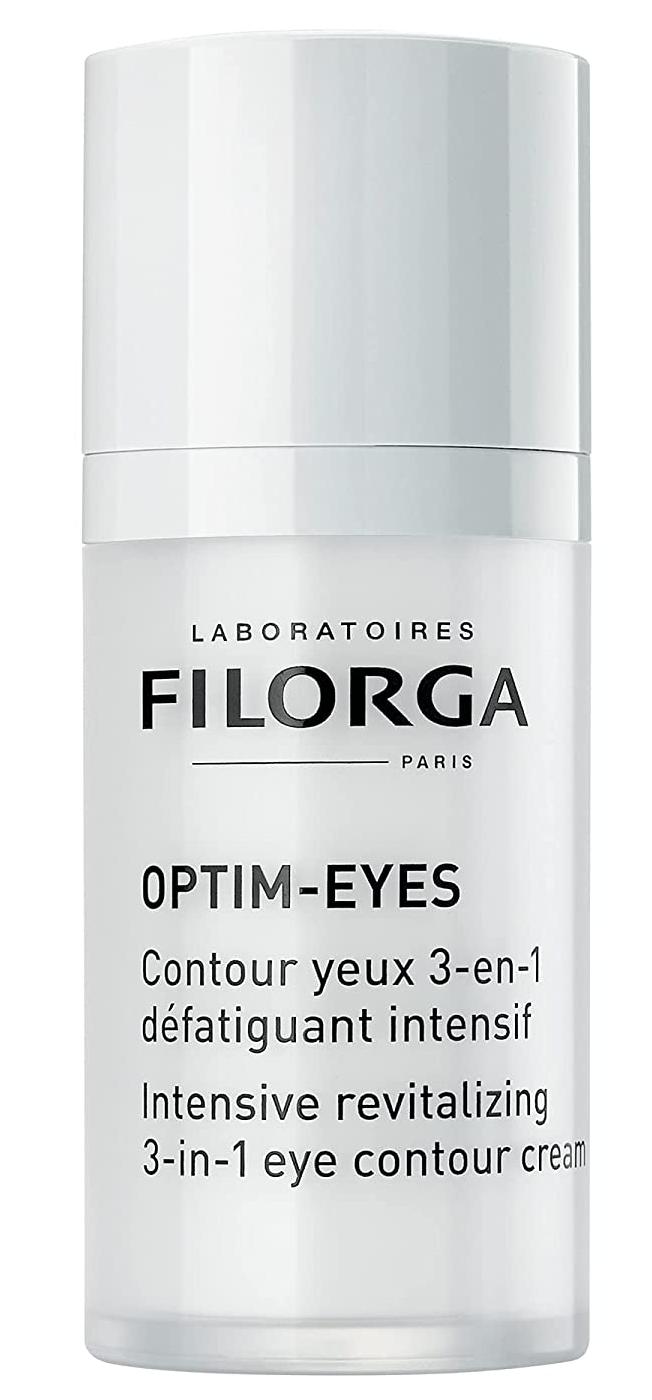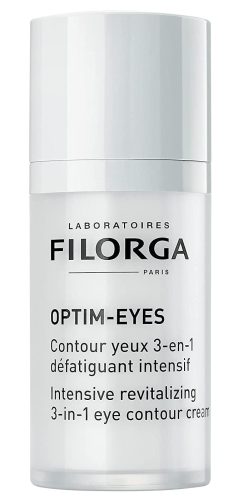 ---
Best for night
Estée Lauder Advanced Night Repair Eye Cream
For an eye cream that repairs, brightens, and hydrates while you sleep, Estée Lauder Advanced Night Repair Eye Cream takes the crown. It's supercharged with tripeptide and hyaluronic acid, key ingredients that help skin regenerate and attract moisture. More than that, it includes natural extracts like algae, watermelon, chamomile, and caffeine to fill your skin with nutrients and antioxidants. Use this eye cream every night to wake up to rested eyes.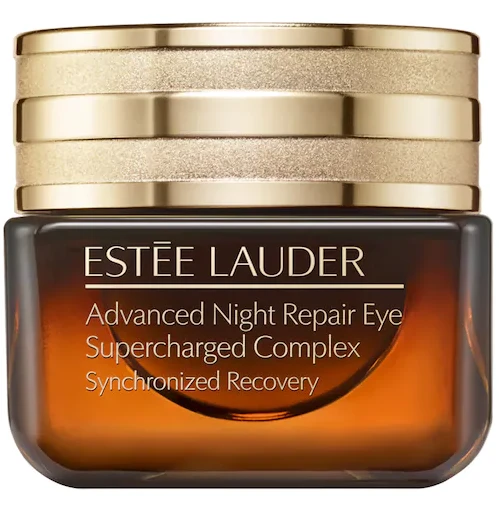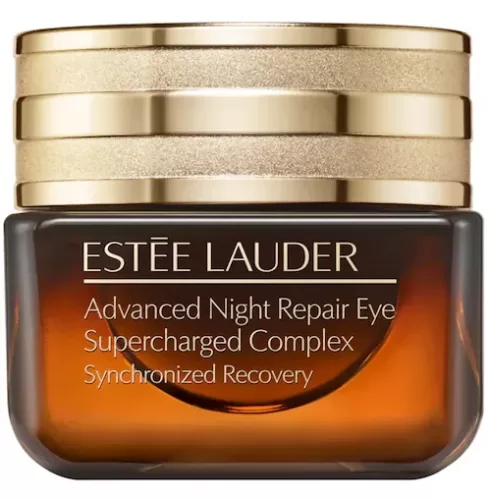 ---
Best organic
100% Pure Coffee Bean Caffeine Eye Cream
This plant-based eye cream is godsent for organic skincare lovers who'd rather not dab chemicals anywhere near their eyes. It's like a cup of strong coffee for your skin that energizes, depuffs, and enhances blood flow to reveal a brighter eye area. In addition to green coffee, the natural formula includes aloe juice, rose water, antioxidant-rich green tea, and vitamin C for maximum hydration and protection against sun damage.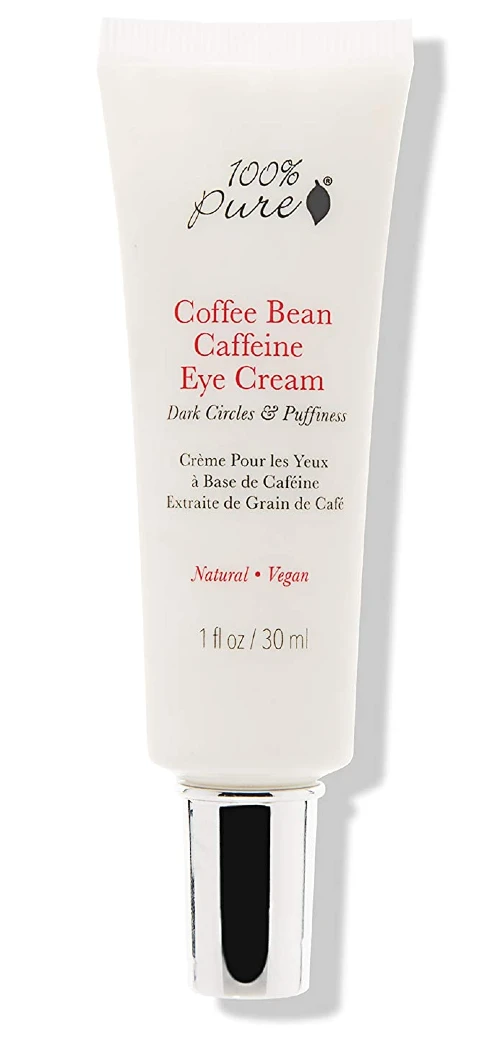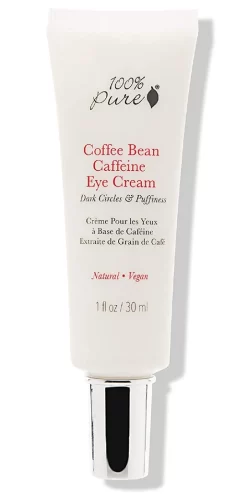 ---
Best budget
L'Oreal Paris Revitalift Eye Cream
If you're short on budget, this eye cream is your best option. It targets multiple concerns at once, giving you plenty of bang for your buck. The secret lies in the formula enriched with an ester form of retinol that's gentle and moisturizing for the under-eye skin. Other ingredients your skin will love to drink up include elastin and soy proteins, which promote elasticity, and shea butter that instantly softens. All in all, it's a good and affordable cream to arrest aging signs and keep your eyes youthful while you enjoy your 30s.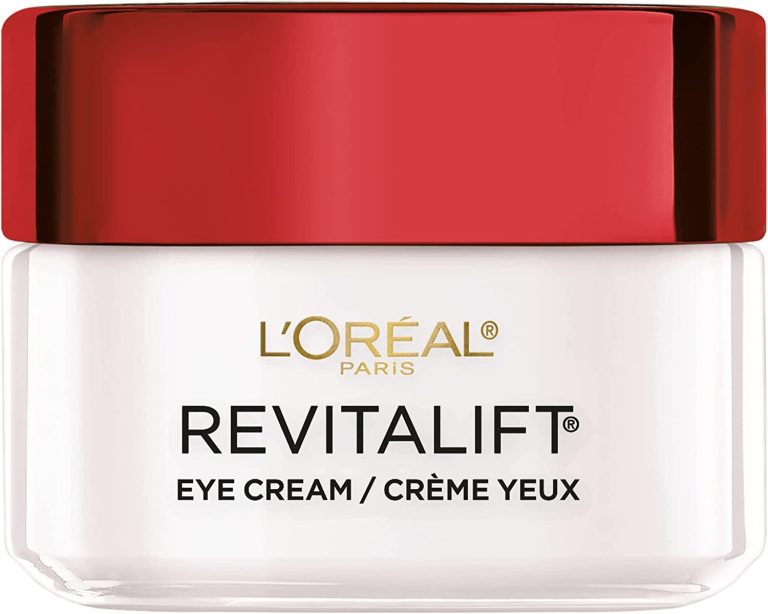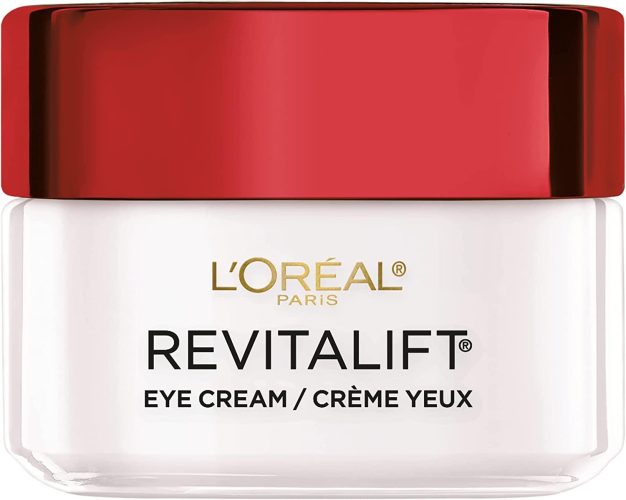 ---
Best for sensitive skin
Etude House Moistfull Collagen Eye Cream
Struggling with sensitive skin prone to redness? This is the ideal eye cream for you. With an impressive 65% hydrolyzed collagen base, the formula delivers unbeatable hydration that's gentle even for the most problematic complexions. Enriched with nourishing ingredients like squalane and shea butter, it softens the skin while proteins work to protect collagen and elastin. The texture is pure bliss, effortlessly gliding on and leaving your under-eye skin feeling cushiony and pampered.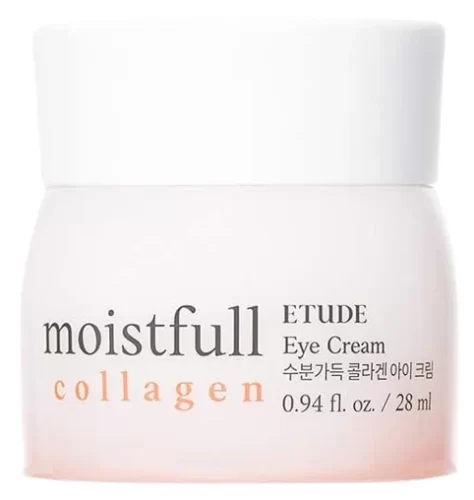 ---