As we hit our thirties, essential compounds needed for resilient and firm skin (think hyaluronic acid and collagen) begin to deplete, so making up for the loss is top of mind. And since the eye area is the most susceptible to developing fine lines, wrinkles, and loose brightness, finding the best eye cream for your 30s is a necessity. At the bare minimum, your eye cream should protect, hydrate, de-puff, and brighten without causing any irritation to the delicate, thin skin around the eyes.
How to choose the best eye cream for your 30s
After turning 30, when collagen and elastin levels start to decline, you need an eye cream that targets multiple culprits at once. But eye cream is not one-size-fits-all. While some of you are looking to hydrate and revitalize, others want to illuminate, and some need to soften fine lines. Or all of the above. Whatever your concern, these are the tried-and-true ingredients you should look for when purchasing your eye cream:
Retinol: a vitamin A derivative that boosts collagen and encourages cell turnover, brightening and reducing crow's feet.
Hyaluronic acid: since the eye area is susceptible to dehydration, you need to keep it moist. Hyaluronic acid does that by pulling moisture from the environment into the skin, leaving it plump and glowy.
Antioxidants: have the role of defending against free radical damage. Look for vitamins C and E, ferulic acid, and caffeine.
Peptides: are short chains of amino acids that act like building blocks of proteins, responsible for giving skin strength and texture and spurring collagen growth.
Squalane: a highly effective emollient and antioxidant that can plump fine lines, prevent water loss, and reverse UV damage.
Vitamin C: helps build collagen, brightens, and shields against oxidative stress.
Vitamin E: has a few key roles in eye creams, including healing, skin-strengthening, moisturizing, and providing antioxidant protection.
Shea butter: is an emollient with a high concentration of amino acids that softens and retains moisture in the skin.
So how do you know what's the best eye cream for your 30s? Simple, pick a formula that targets your specific concern:
Dehydration and puffiness: choose a product rich in hyaluronic acid, peptide, and omegas to restore moisture and plump the skin.
Dark circles: look for brightening agents, like vitamin C, licorice root, niacinamide, arbutin, and kojic acid.
Fine lines and crow's feet: use an eye cream with restorative ingredients, such as retinol, vitamin C, peptides, ceramides, and squalane.
How to apply eye cream
Apply your eye cream AM and PM on cleansed skin, using a pea-sized amount for both eyes. Layer it in small dots in a semi-circle up to your brow bone and across the under-eye area, then gently tap it into the skin until the product is fully absorbed. Always layer your eye cream with your ring finger as it uses less pressure, perfect for the delicate skin around the eyes.
If you apply concealer right after your eye cream, make sure you wait about 90 seconds before, so you give your product time to sink in.
Best eye creams for 30s
With any of these best eye creams for 30s featured ahead, you can stave off fine lines, crow's feet, puffiness, and dark circles.
---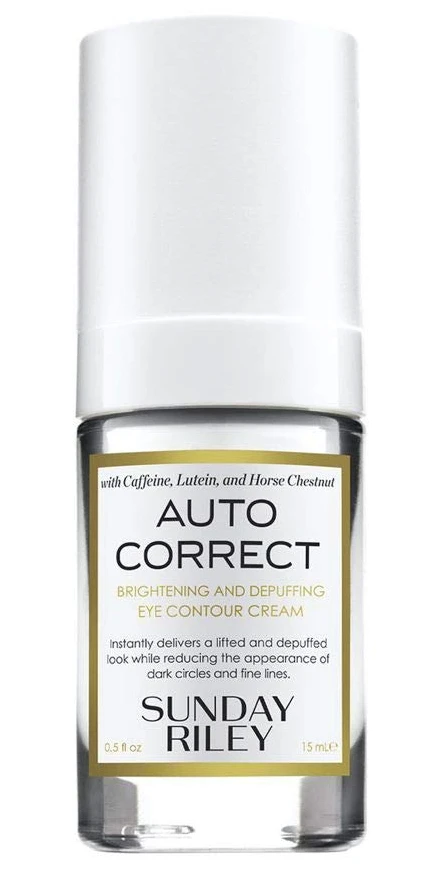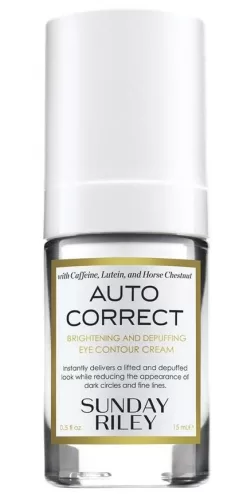 Best at brightening
Sunday Riley Brightening + Depuffing Eye Cream
This eye cream gives the instant illuminating effect you need after spending hours and hours in front of your laptop. It instantly brightens the eye area with light-reflecting particles and gives antioxidant and blue-light protection thanks to lutein extract. Additionally, it's made with beeswax, cocoa, and shea butter to lock in moisture, while watermelon extract hydrates the skin and keeps it plump. The formula has a lightweight yet rich texture that absorbs in a split second, filling your skin with all the magic in it.
---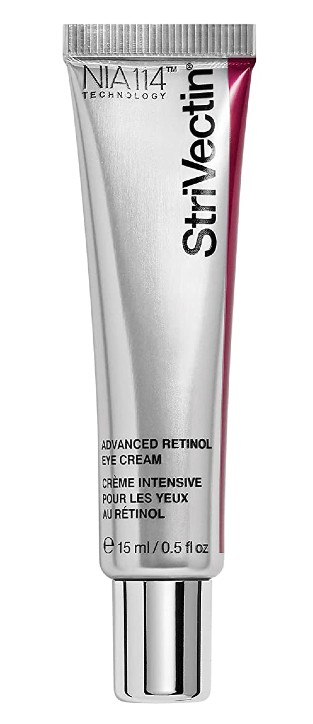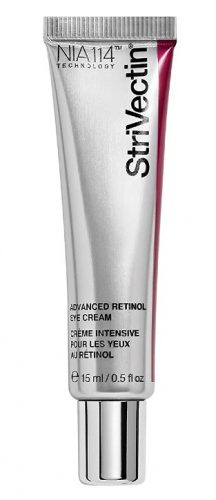 Best for skin regeneration
StriVectin Advanced Retinol Eye Cream
This eye cream stands out for helping prevent wrinkles around the eyes and keeping skin moist and protected. It's backed by retinol, ceramides, and peptides that help skin regenerate and refine texture. Additionally, StriVectin Advanced Retinol Eye Cream takes things up a notch in terms of moisture by using three of the most potent agents, hyaluronic acid, shea butter, and vitamin E.
---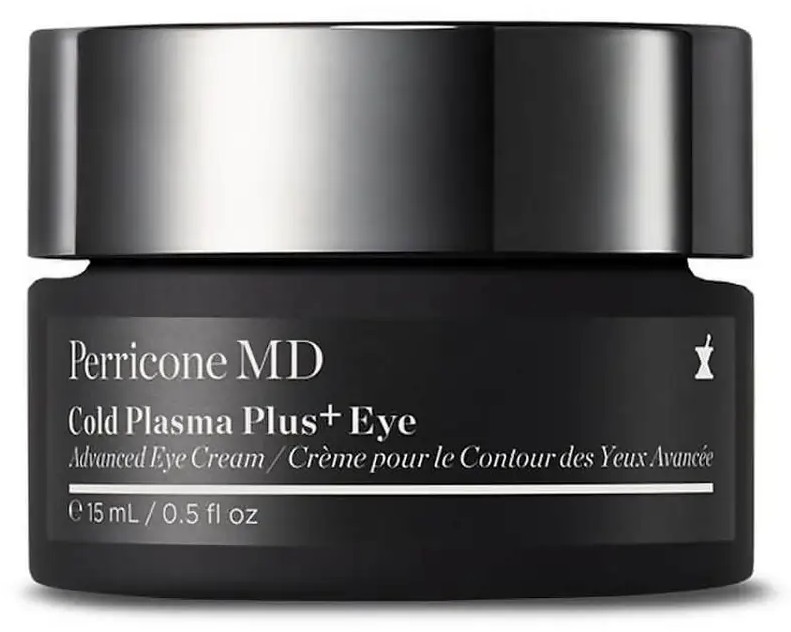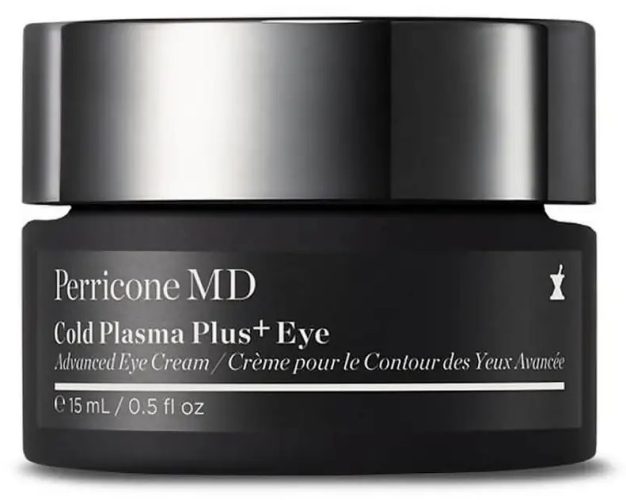 Best with vitamin C
Perricone MD Cold Plasma Plus+ Eye Cream
Perricone MD products are mega-popular, and this eye cream is one of their bestsellers for good reason. It has a satisfying plush texture, and the formula uses a liquid crystal delivery system for faster absorption and deeper penetration. The ingredients that make this formula a must-have are copper peptides, vitamin C esters, omega-3, 6, and 9, hyaluronic acid, zinc, and magnesium. They target lack of moisture, dark circles, and puffiness, as well as strengthening the skin.
---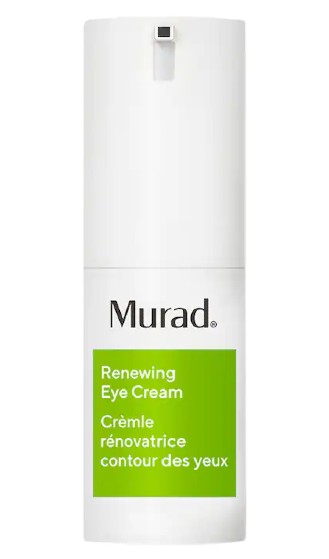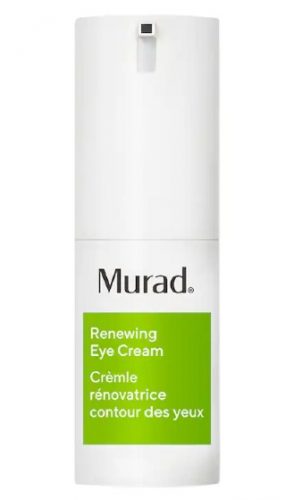 Best with retinol
Murad Renewing Eye Cream
There's a reason retinol is always on the stage — it's been shown to rev up collagen production and nix the creation of pigment, which in turn leads to softer and evener skin. In this product, retinol is joined by peptide, mango seed butter, amino acids, and hyaluronic acid to make one of the best eye creams for 30s. Also, it de-puffs the skin around the eyes with antioxidants from natural sources while targeting a wide array of issues that show in the eye area: wrinkles, lack of elasticity, dark circles, and puffiness.
---


Best multitasking
Elemis Peptide4 Eye Recovery Cream
This may be your next eye-area saver that replenishes lost moisture and promotes skin elasticity. It contains all the actives you need in your eye cream for 30s, such as three sources of natural-derived oils rich in omega-3s, peptides, vitamin E, and a mix of plant extracts that shield the skin against oxidative stress. Dark circles, dehydration, puffiness, fine lines – Elemis Eye Recovery Cream targets all concerns your eye area may face.
Full review: Elemis Peptide4 Eye Recovery Cream Review
---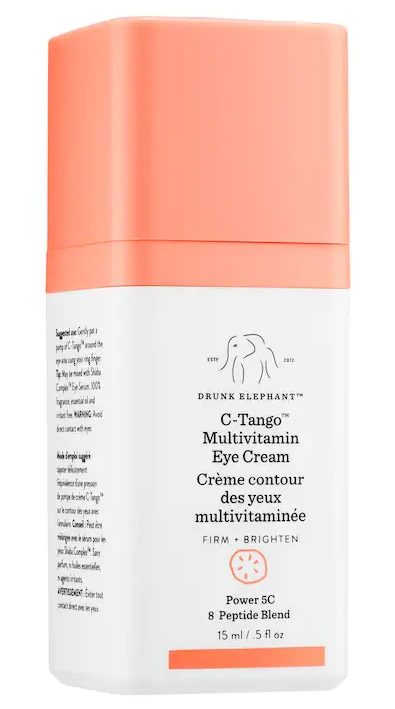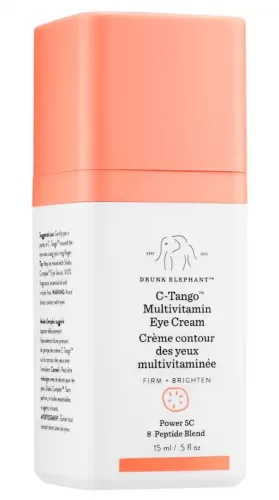 Best for dark circles
Drunk Elephant C-Tango Vitamin C Eye Cream
When you want to tackle dark circles around the eyes, you crave a cream rich in brightening agents like this one. Drunk Elephant Eye Cream features five vitamin C sources to reduce dark circles over time, and it's also infused with skin-restoring ingredients, eight peptides, ceramide, hyaluronic acid, green tea, and cucumber. All these elements meet in an organic and clean formula meant to brighten, rebuild and strengthen the delicate skin around the eyes. A winner!
---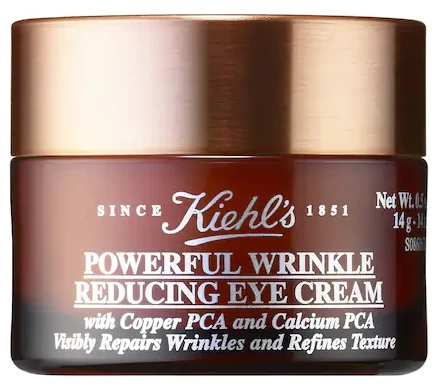 Best at soothing
Kiehl's Powerful Wrinkle-Reducing Eye Cream
If you're prone to puffiness and dehydration under the eyes, caffeine, squalane, calcium, and copper is where we're at, and this formula has them all. Kiehl's Powerful Wrinkle Reducing Eye Cream feels like a treat to use, as it instantly soothes and refines the undereye skin while hydrating with hyaluronic acid and adenosine. Its texture is incredibly rich, delivering all the nourishment and moisture without any trace of fragrance, parabens, or mineral oil.
---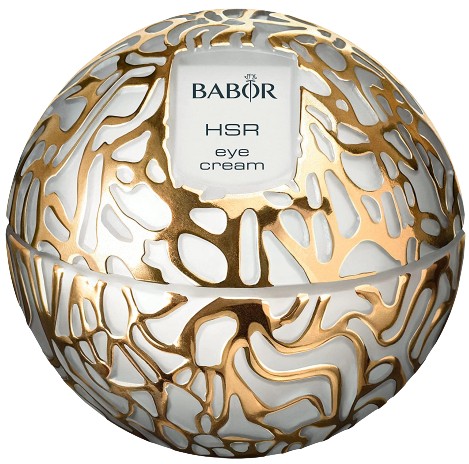 Best for lack of firmness
Babor HSR Lifting Eye Cream
This eye cream is one of those Babor products I'm in love with. It revitalizes and strengthens the skin around the eyes, making it less prone to crow's feet and wrinkles. It taps in easily, delivering skin-loving ingredients, among which shea butter, vitamins B and E, carnosine peptide, proteins, and Persian silk extract that leave the skin smoother with improved tone and cushion. It's got all it takes to diminish wrinkles look, making it one of the best eye creams for 30s for those who want to target lack of firmness.
---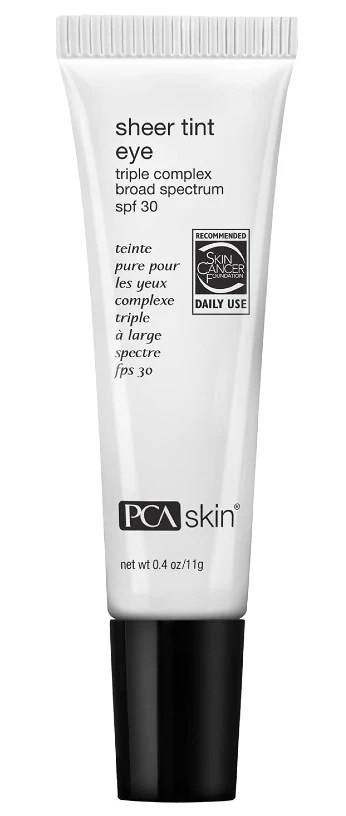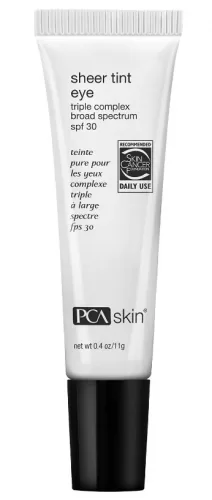 Best with SPF
PCA Skin Sheer Tint Eye
Are you looking for an eye cream for your 30s that gives mineral UV defense with 30 SPF without the sticky feeling? You just found it! PCA Skin Sheer Tint Eye uses zinc oxide to shield your fragile skin against sunbeams and translucent color spheres to give a bit of tint to even and enhance tone, eliminating the need for concealer. What's more, this eye cream includes peptides, shea butter, and hyaluronic acid to nourish and reinforce the skin some more.
---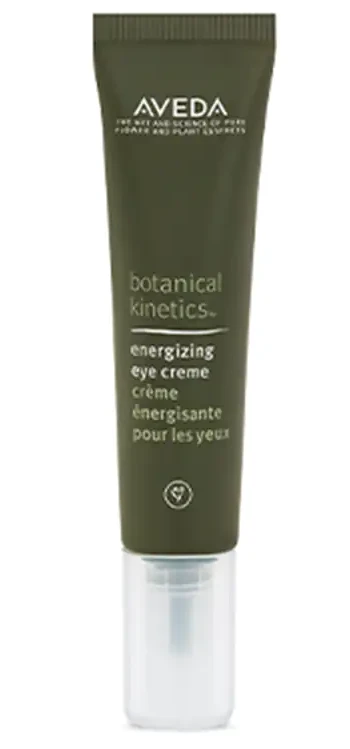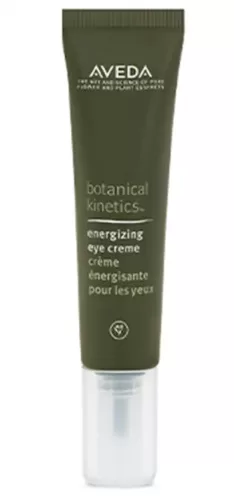 Best plant-based
Aveda Botanical Kinetics Eye Creme
For organic skincare lovers who'd rather not dab chemicals on their eye area, this plant-based eye cream is godsent. Its base is a hydrating blend of glycerin, and shea butter, to which are added licorice root and coffee bean that aid in brightening dark circles. Loads of antioxidants, natural oils, and vitamin E provide extra hydration and protection. It's incredibly nourishing and natural, ideal if you're into clean beauty.
---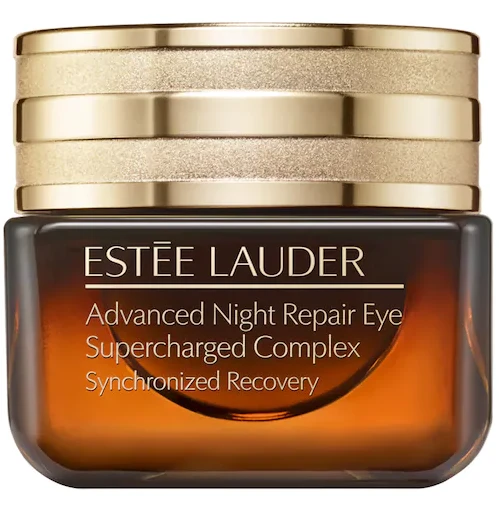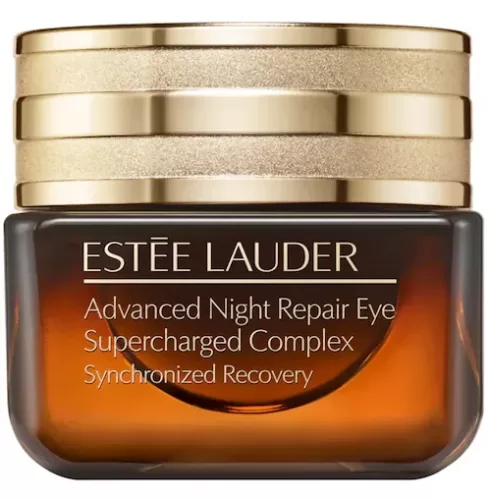 Best for night
Estée Lauder Advanced Night Repair Eye Cream
For an eye cream that repairs, brightens, and hydrates while you sleep, check this one. It's supercharged with tripeptide, and hyaluronic acid, key ingredients that help skin regenerate and attract moisture. More than that, it includes natural extracts like algae, watermelon, apple, chamomile, and caffein to fill your skin with nutrients, preventing puffiness. Use Estée Lauder Advanced Night Repair Eye Cream every night to wake up to a rested eye area.
---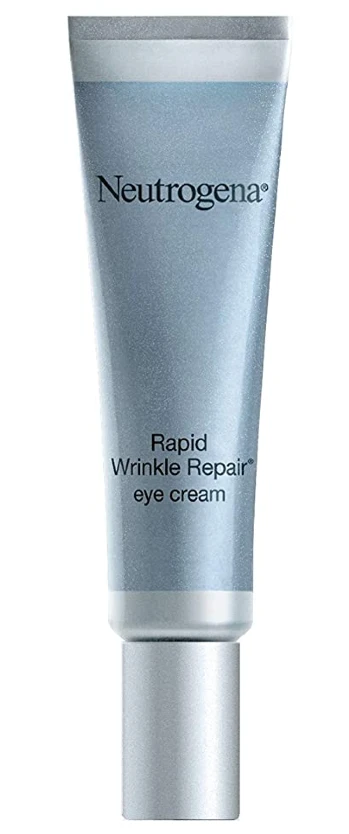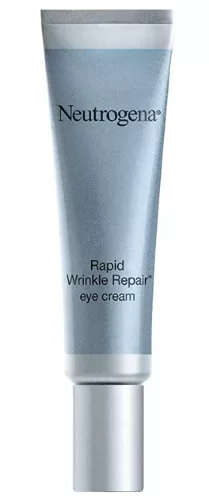 Budget-friendly
Neutrogena Rapid Wrinkle Repair Eye Cream
Neutrogena Wrinkle Repair Eye Cream is the best anti-aging eye cream for 30s you can buy on a budget. Packed with retinol, hyaluronic acid, and glycerin, it goes on light and easy and helps quell tired eye area, reduce fine crow's feet look, and trap moisture. At the same time, the glucose complex strengthens the skin, whilst Myrtus leaf extract hinders free radicals from wreaking havoc on your sensitive eye area.
---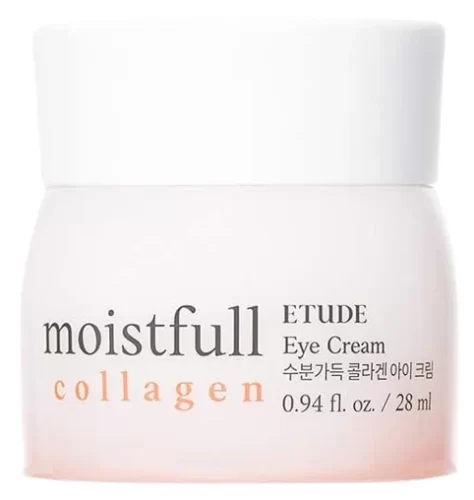 Budget for plumpness
Etude House Moistfull Collagen Eye Cream
When it comes to hiking up moisture, little comes close to the Etude House Moistfull Collagen Eye Cream's moisturizing boost as it's made in a hydrolyzed collagen base of 65.14%. This means it gives a serious dose of moisture and plumpness, so crow's feet are less noticeable. Additionally, it softens with squalane and shea butter, while lupine proteins prevent collagen and elastin degradation. This eye cream effortlessly glides onto under eyes and lids as it feels cushiony and bouncy, and it's a great pick if you're in your 30s.
---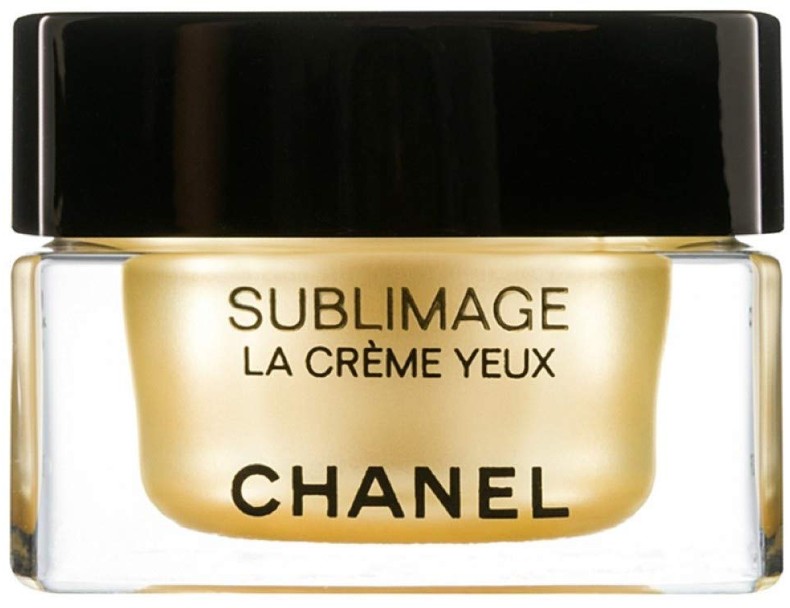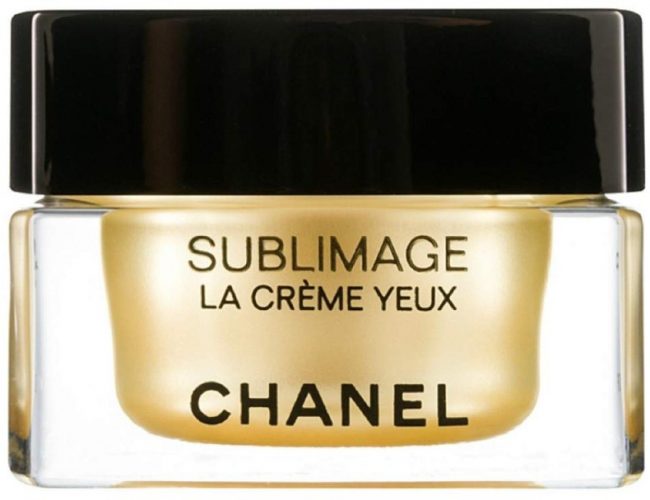 Best luxurious
Chanel Sublimage Eye Cream
If you want to splurge on a luxurious eye cream, pick Chanel Sublimage. It has a rich, velvety formula infused with hydrating and skin-repairing ingredients, like glycerin, squalane, beeswax, shea butter, adenosine, and peptide. It's that cream that'll keep crow's feet at bay as long as possible, preventing dehydration while brightening dark circles with licorice root extract and vitamin C.
---