Do your current skin concerns revolve around loss of firmness and wrinkles? Or are you a savvy beauty enthusiast seeking to preempt the inevitable signs of aging with preventative skincare products? Let me introduce Matrixyl—one of the most powerful peptides that will help your skin age healthily and regain its supple appearance. This ingredient is the best thing you can have in your serum to streamline your anti-aging skincare routine.
What is Matrixyl?
For those who aren't familiar with Matrixyl, here's the gist: it's an A-class peptide (palmitoyl pentapeptide-4) with anti-aging benefits. It's the kind of peptide that sends signals to every cell to repair and build proteins, supporting all the skin's structural components, including collagen, elastin, and hyaluronic acid.[1] And the juicy part: it is very stable in skincare formulations and can penetrate deep into the skin to act on collagen-producing cells. Thus, diligently using a Matrixyl product over time can help diminish fine lines and wrinkles look, smooth texture, and boost hydration.
With this in mind, we've pulled out the best Matrixyl serums you can use to maintain your skin firm and elastic and help it age better overall. In addition to peptides, the serums we handpicked for you are chocked full of potent anti-agers and nourishing actives, so you get the ultimate skincare experience your skin deserves.
Just for the record, Matrixyl 3000 (palmitoyl tripeptide-1 and palmitoyl tetrapeptide-7) and Matrixyl Synthe'6 (palmitoyl tripeptide-38) are the latter generations of Matrixyl.
The best Matrixyl serums
---
1
Clinical Skin PolyPeptide Firming Serum
Believe me when I say this firming serum is worth saving for—I'm currently using it, and it turned me into a forever fan. The formula loads a heavy dose of peptides, including copper peptide, Argireline, and Matrixyl, which have been clinically proven to induce collagen production and enhance firmness with prolonged use. Plus, it packs a cocktail of ceramides and fatty acids to reinforce the protective barrier, followed by hyaluronic acid for an intense shot of hydration. Finally, vitamin C and glutathione are added to brighten and enhance radiance. It's an over-achiever that does everything from firming to moisturizing to fading dark spots to protecting and repairing.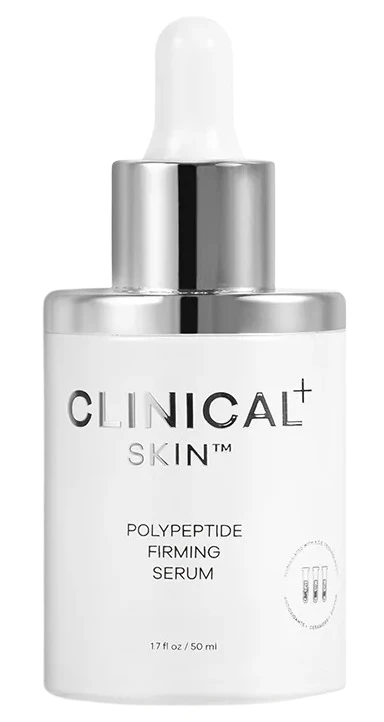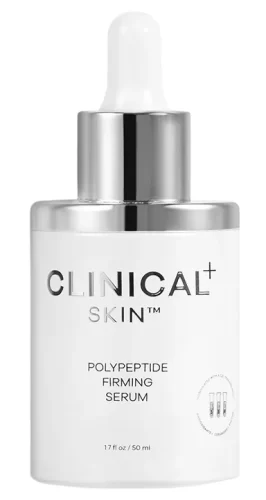 Read review: Clinical Skin PolyPeptide Firming Serum Review
---
2
The Ordinary Matrixyl 10% + HA
If you're on a budget, The Ordinary has you covered with an affordable serum that delivers what it promises: firmer and bouncier skin. The formula touts the two next generations of Matrixyl, 3000 and Synthe'6, coupled with moisturizing glycerin and hyaluronic acid in a pH-balanced formula that's both gentle and effective. It's alcohol- and fragrance-free and can be used twice daily—by all skin types—to minimize the appearance of fine lines and wrinkles.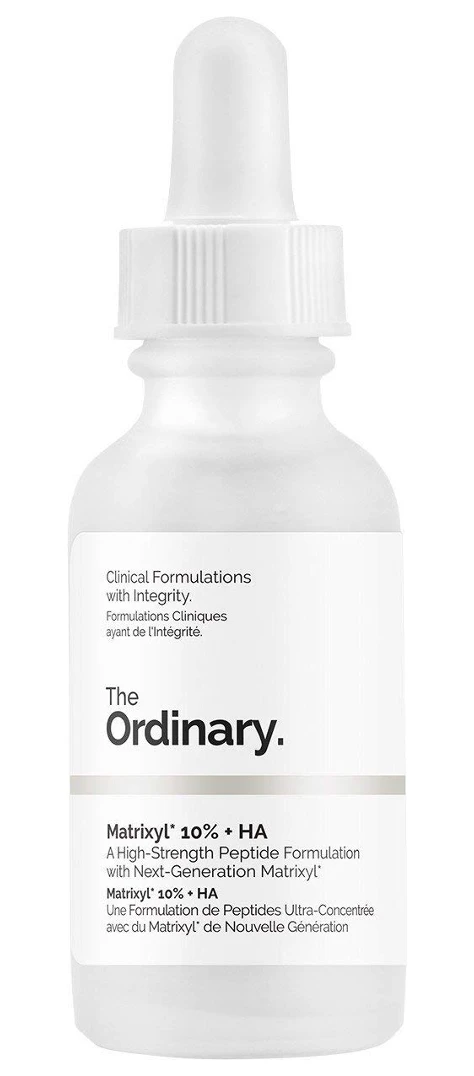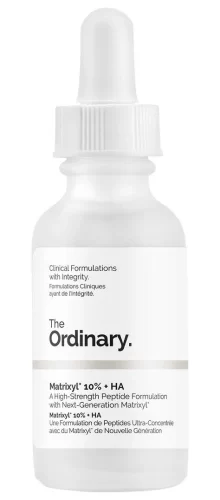 ---
3
Le Mieux TGF-B Booster
Hands down, Le Mieux TGF-B Booster is one of the best Matrixyl serums for normal, dry, and sensitive skin. Although less popular than the others, it excels with a high-performance formula that uses an innovative system to deliver the actives in-depth, where they can trigger transformative changes. Long story short, the serum is made in a hyaluronic acid base, which tells enough about its hydrating ability, and it's supercharged with the best-in-class peptides (polypeptides, Matrixyl 3000, and epidermal growth factors) to spur collagen growth.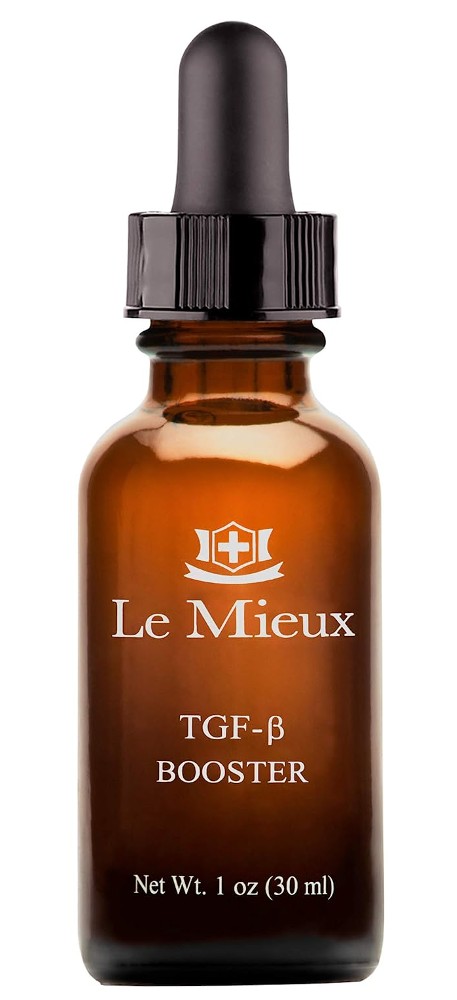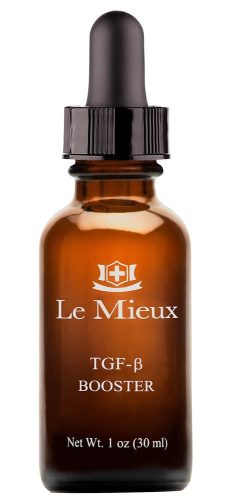 ---
4
Filorga Laboratories NCTF-Intensive Supreme Regenerating Serum
Filorga Laboratories NCTF-Intensive is where Matrixyl meets retinol, vitamin C, and NAD+ to correct wrinkles and add firmness for radiant, younger-looking skin. There's not much this trio can't do, being the dream for anyone who wants to address the loss of elasticity, wrinkles, dark spots, and anything in between. Additionally, the formula loads a bunch of minerals and amino acids that promote skin healing, increase moisture retention and strengthen the skin. We also love the pump dispenser that prevents product waste and bacteria from getting into the formula. Please note that this serum contains a considerable amount of fragrances, so if your skin is sensitive, you may want to consider another option.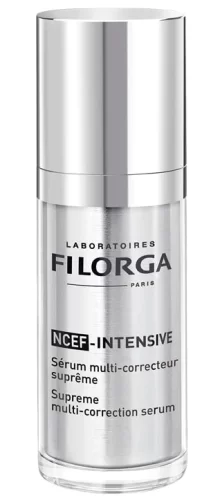 ---
5
Drunk Elephant Protini Powerpeptide Resurf Serum
Nobody can go wrong with Drunk Elephant Protini Powerpeptide Resurf Serum. It's literally the holy grail of peptide serums, combining 10% lactic acid (a mild exfoliant) with no less than 11 peptides to trigger cell renewal and support fibroblasts to produce proteins. In turn, this leads to a smoother and even complexion with less noticeable blemishes, fine lines, and wrinkles in the long run. Shake it well and slather it all over your face AM and PM to enjoy the goodness of this godsend serum.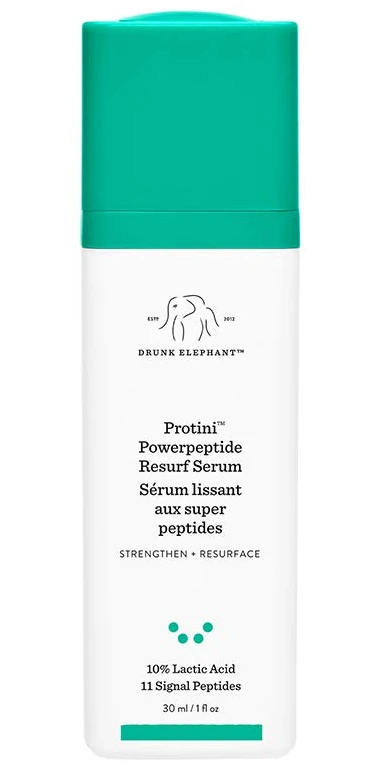 ---
6
Purito Centella Unscented Serum
If you have sensitized skin, aka easily irritated and reactive, this is the best Matrixyl serum for you. It packs a generous amount of niacinamide, ceramides, and hyaluronic acid, along with the two main compounds of Centella asiatica (asiaticoside and madecassic acid) to reinforce the barrier and deliver an energizing burst of moisture. The addition of Matrixyl 3000 and two other peptides further supports recovery while helping delay the wrinkles' appearance. Things get even better: the lightweight texture absorbs instantly and doesn't leave skin greasy or sticky but soft, hydrated, and revitalized.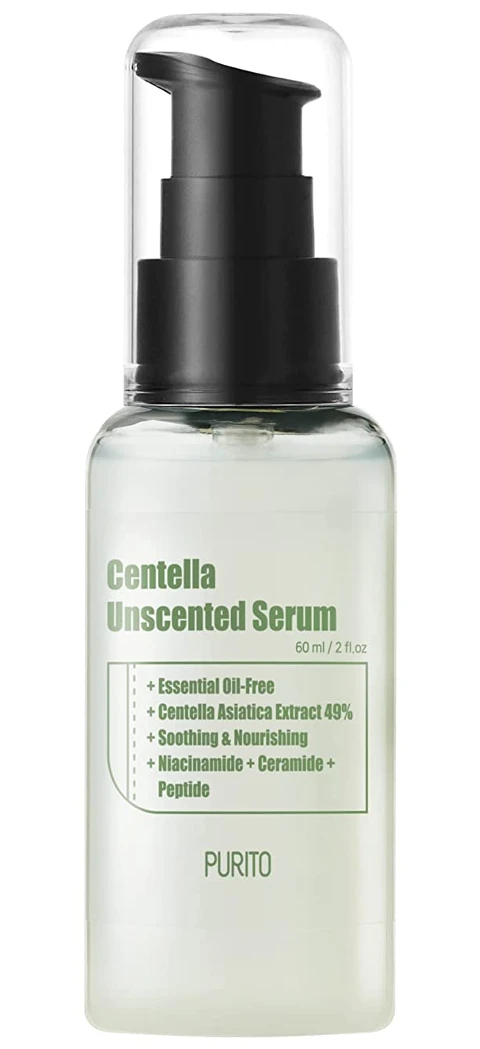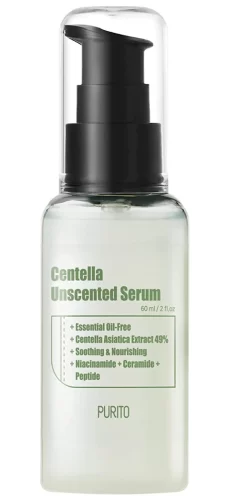 ---
7
Peter Thomas Roth Peptide 21® Wrinkle Resist Serum
This wrinkle-fighting serum is one of Peter Thomas Roth's best sellers and a favorite for all skin types thanks to its impressive concentration of 73% peptides and neuropeptides. There are also squalane, hyaluronic acid, and wheat proteins that help form a film to prevent moisture loss, leading to moister and plumper skin over time. The milky serum absorbs quickly, doesn't feel heavy (just a bit sticky), and leaves a healthy, glowy finish that you'll be instantly addicted to.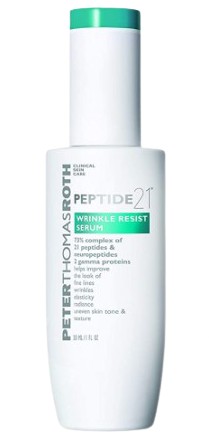 ---
8
The Inkey List Collagen Peptide Serum
This anti-aging staple can be on your shelf for a reasonable price. For just $13, you get a formula spiked with Matrixyl 3000 and another dual peptide complex that works at a cellular level to increase collagen and elastin, diminish the look of aging signs, and retexturize the skin. Plus, glycerin and hyaluronic acid add a serious dose of hydration, leaving your complexion moist and plump. The runny liquid is lightweight and pairs nicely with any moisturizer.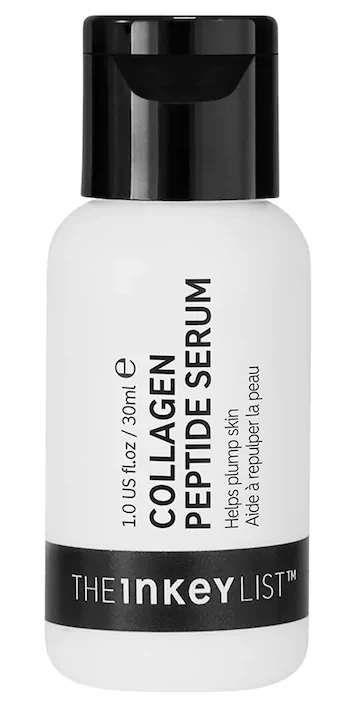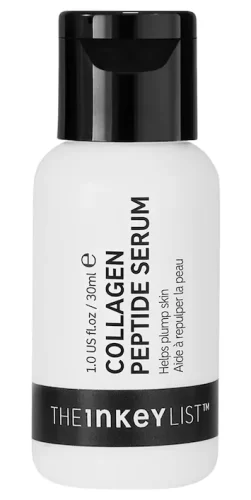 ---
9
Timeless Matrixyl Synthe'6 Serum
Timeless Matrixyl Synthe'6 Serum is your best bet if you fancy minimalist formulas. It's made with only seven ingredients, including Matrixyl Synthe'6, aloe vera, glycerin, and hyaluronic acid, that helps to improve the skin on all fronts—minimizing fine lines as it smooths and hydrates. This Matrixyl serum is perfect for dry, sensitive, and mature complexions, but anyone can use it, really. Apply it twice daily, in your morning and nighttime routine, for the best results.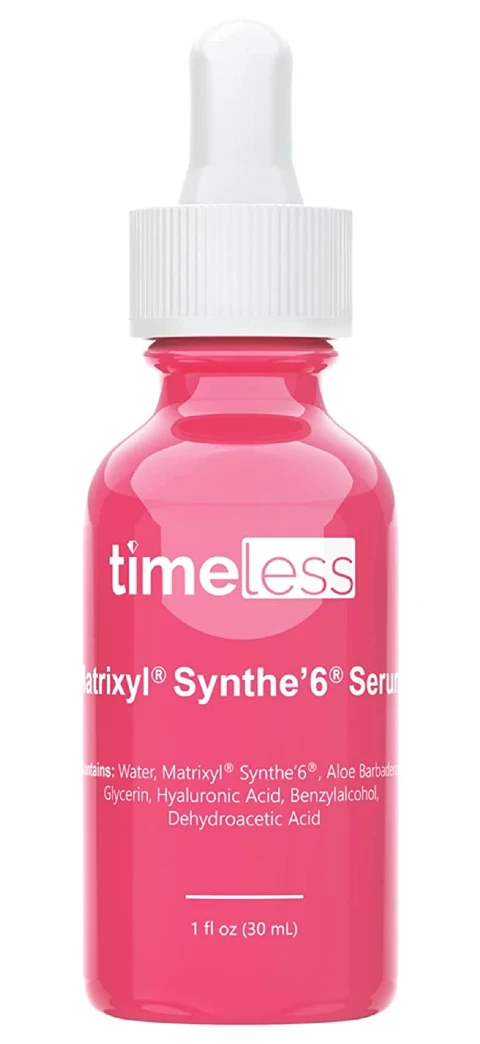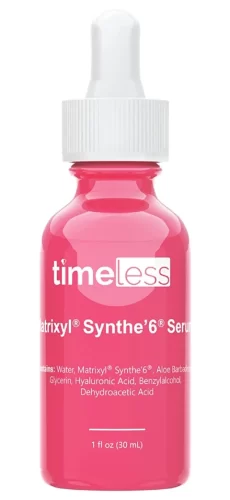 ---
10
Cos De Baha Peptide Serum with Matrixyl 3000
This serum is coveted by those in the know for its restorative and firming effects. It has gathered thousands of reviews for its wallet-friendly price and the effective formula made with niacinamide, Matrixyl 3000, Argireline, and hyaluronic acid that turn back time on aging signs while hydrating and revitalizing. On top of that, this serum is a clean beauty gem, made with a whopping 79% organic ingredients.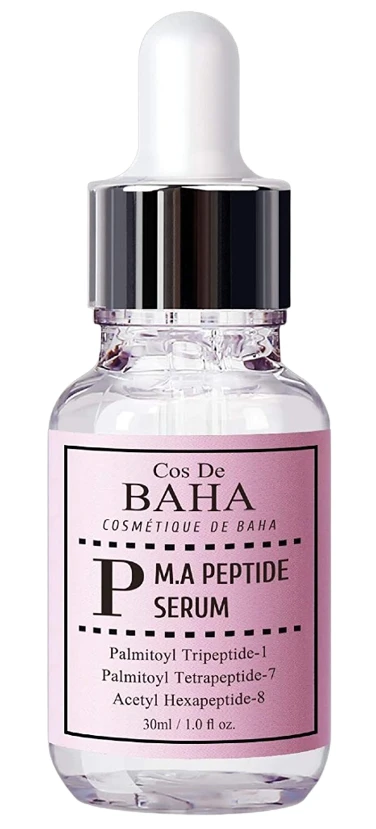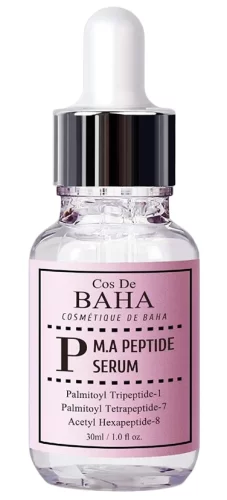 ---
Expert insights
A Matrixyl serum is something your skin will definitely love to drink after a microneedling session, chemical peels, or exfoliation. And there are two reasons for that. One, serums containing Matrixyl are gentle and help regenerate the skin faster, which is a boom considering most potent treatments leave the skin damaged. Two, when the skin is compromised, it's more likely to let molecules of Matrixyl pass through it, meaning boosted benefits. Thanks to Luisa Fanzani for this wonderful expert insight.