Since parched skin is host to a plethora of issues, including dullness, more pronounced fine lines, breakouts, and sensitivities, no surprise there's justly an uptick in interest in formulas that specifically address complexions that lack water. For this reason, we've made this post to uncover the best products for dehydrated skin anyone can use to quench their complexion asap.
What are the best products for dehydration?
Dehydrated skin is characterized by skin lacking water or that can't retain moisture, and it feels tight, appears lackluster, and, in some cases, gets easily irritated. Simply put, dehydration devastatingly puts paid to any trace of radiance. Because lack of water is what causes the skin to get dehydrated, humectants should be top of mind. But not only. The skin might become dehydrated also due to increased transepidermal water loss (TEWL), meaning a weakened barrier, so replenishing and repairing ingredients should be on your radar too. As such, the best products for dehydration should contain the following actives:
Humectants: like hyaluronic acid, glycerin, urea, aloe vera, and panthenol – work to pull water into the skin
Squalane: a sebum-like substance that increases moisture retention
Ceramides, cholesterol, and fatty acids: barrier-building compounds that reinforce skin and prevent water loss
Peptides: boost collagen production and hinder further water loss
Niacinamide: supports the skin's barrier and replenishes proteins
Occlusives: like petrolatum and shea butter, they create a protective film on the skin's surface to reduce water evaporation
Now that you know what you should look for, below are the best skincare products for dehydrated skin to add (and hold!) hydration all year round.
---
1
Le Mieux Growth Factor Serum
You can't go wrong with Le Mieux Serum, whose minimalist formula contains a blend of peptides and ferments to justify its price points. All of the above aid in regenerating skin, building collagen and elastin, and preventing further water loss. Plus, the sodium hyaluronate base says more than enough about its ability to increase hydration and bounciness. In addition to the potent formula, this serum works best on dehydrated skin because it has a lightweight and quickly absorbable formula, it doesn't feel oily and never leaves skin sticky but glowy and plump.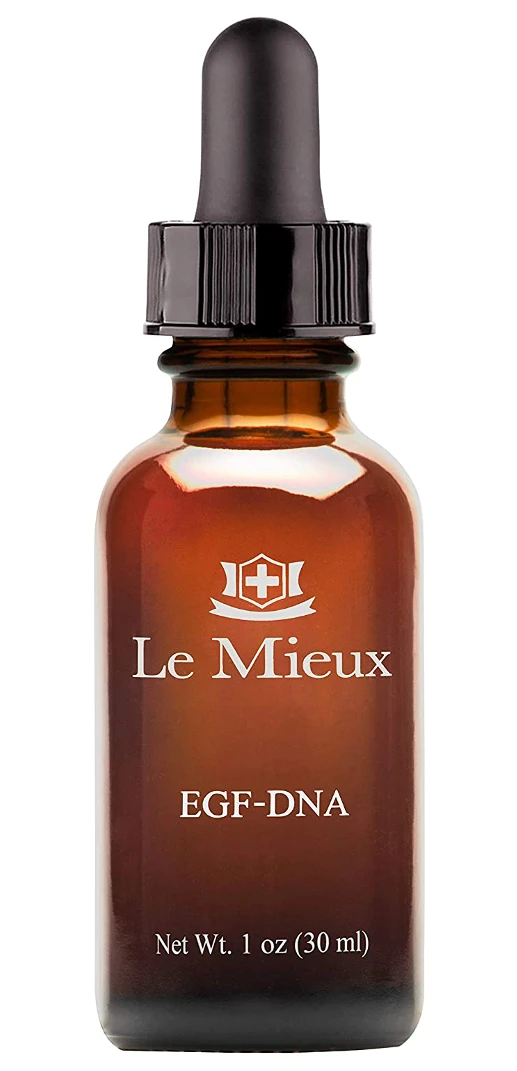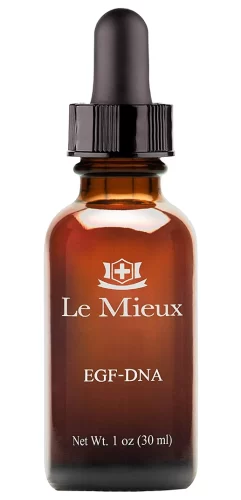 ---
2
SkinCeuticals Hydra Balm
SkinCeuticals Hydra Balm is a game-changing product for dehydrated skin because it's super effective at sealing moisture and preventing water loss, thanks to petrolatum — the king of occlusives. There's also squalane, aloe vera, and bisabolol, all working in tandem to boost hydration and relieve dryness. As you may have guessed, this formula is great for extremely dehydrated skin, but it may be too heavy and greasy for those with oily and acne-prone skin.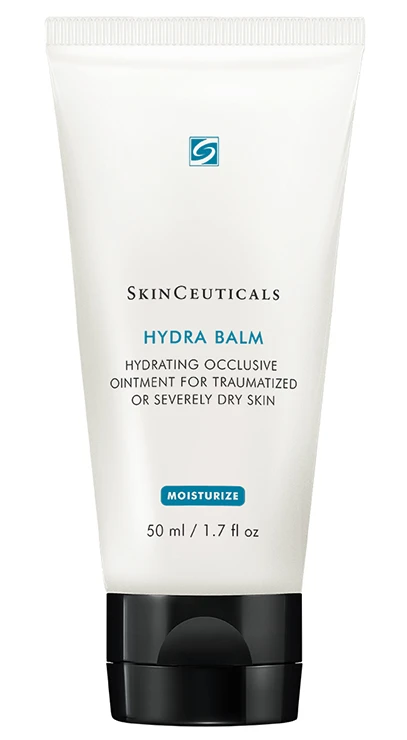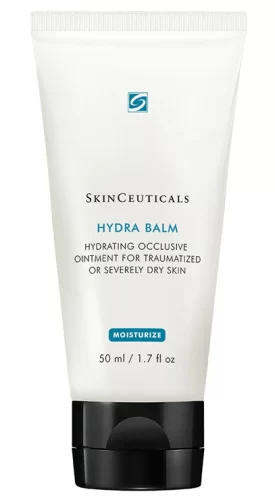 ---
3
Cosrx Advanced Snail 96 Mucin Power Essence
For intense hydration Cosrx Advanced Snail 96 Mucin Power Essence stands out, and the reason it fastly became a cult favorite speaks for its efficacy. The formula loads a generous amount of 96.3% snail secretion filtrate, which is great at enhancing moisture, repairing skin, and hindering further water evaporation. Additionally, the essence is spiked with sodium hyaluronate and panthenol for some more hydration. It may feel a little bit sticky, but the sensation disappears as soon as you slather moisturizer on.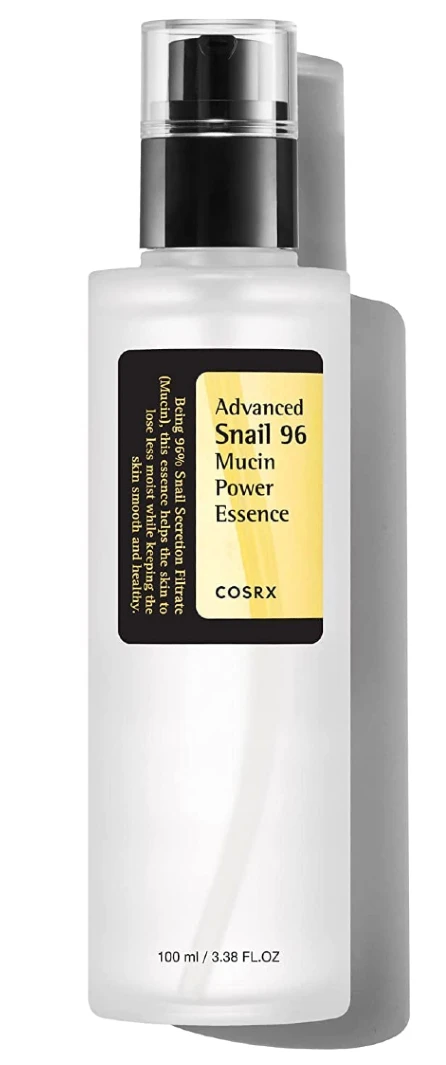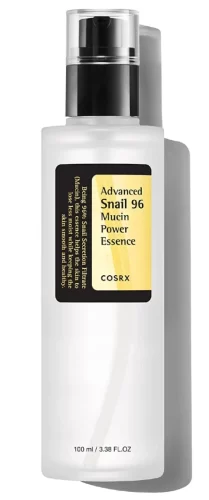 ---
4
CeraVe Moisturizing Cream
This is the best moisturizer for dehydrated oily skin because it's non-comedogenic and oil-free, but really, anyone can use it. The mix of three ceramides and cholesterol helps reinforce the skin and maintain the barrier integer, while glycerin and sodium hyaluronate draw water from the environment into the complexion, increasing hydration. Despite the rich formula, it has a lightweight feeling and a non-greasy texture that provides all-day hydration. And then some more.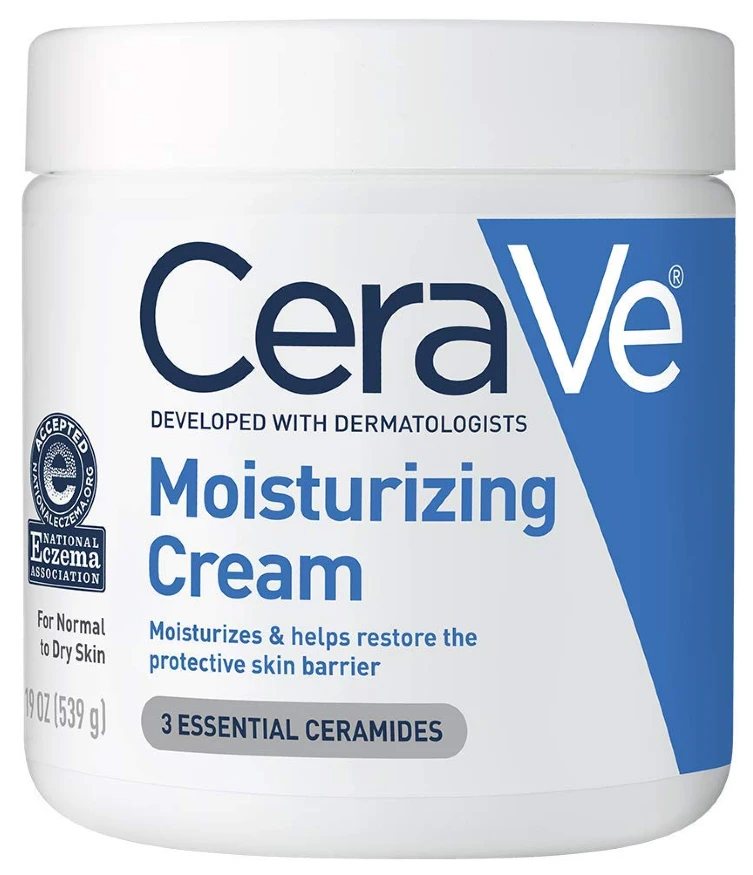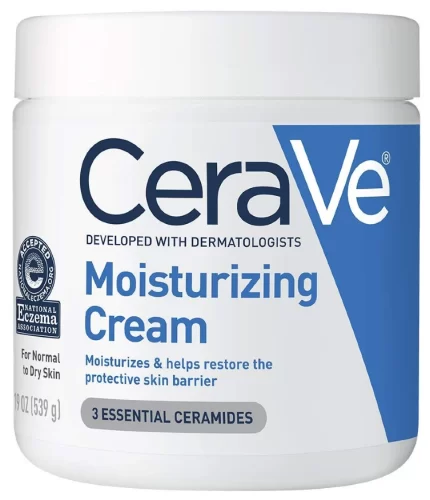 Read full review: CeraVe Moisturizing Cream
---
5
La Roche-Posay Toleriane Hydrating Cleanser
If it were to answer the question of how to treat dehydrated skin, all experts recommend starting with a gentle cleanser, void of sulfates, fragrances, and drying alcohol. And this is it — La Roche-Posay Toleriane Cleanser dissolves makeup and debris without stripping the skin of moisture or bothering the pH with a non-foamy, creamy texture. The formula packs prebiotic thermal water, glycerin, niacinamide, and ceramide to soothe, restore the moisture barrier, and hydrate while washing away impurities.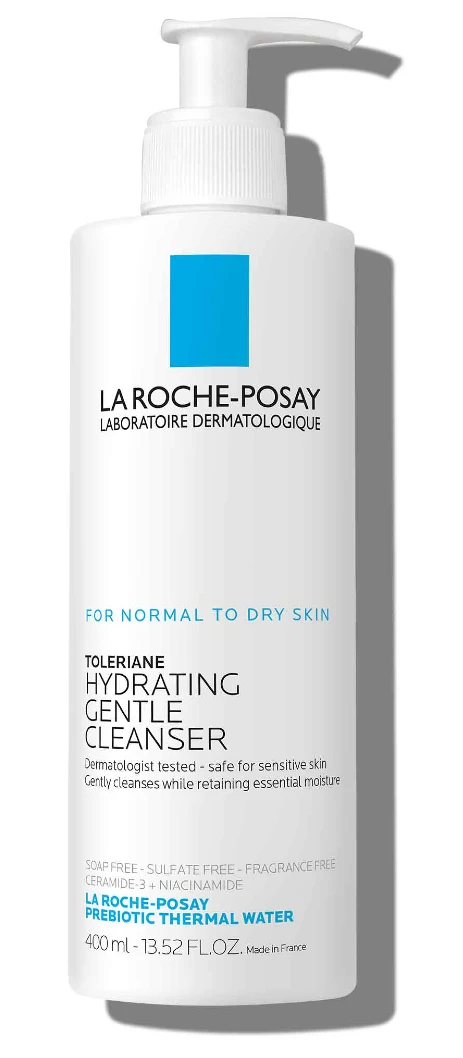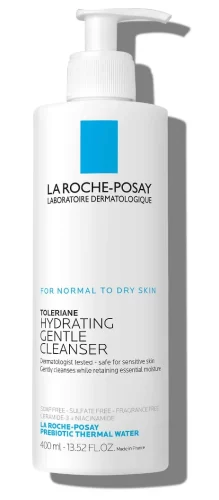 ---
6
Cos De Baha Centella Asiatica Recovery Serum
This lightweight serum performs amazingly on dehydrated skin since it's made with 83% Centella asiatica, which according to studies, can reduce transepidermal water loss by 18% and improve hydration by 25% in less than four weeks. Besides, the serum loads a whole host of humectants, including betaine, sodium hyaluronate, and aloe vera, to further support the skin's ability to retain moisture. There's literally nothing that can bother your complexin in this formula, meaning you can use it even if your skin is easily reactive.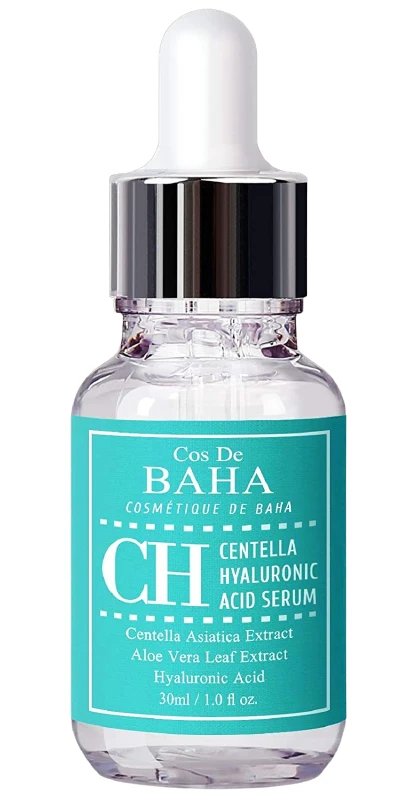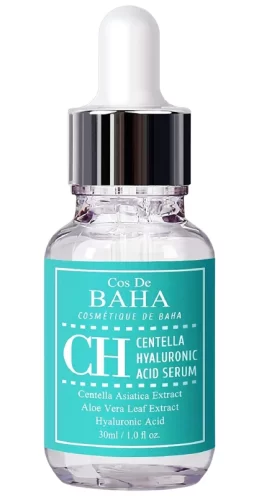 ---
7
Ole Henriksen Strength Trainer Moisturizer
Ole Henriksen Strength Trainer Moisturizer is one of the best products for dehydrated skin because it's chocked full of peptides, fatty acids, ceramides, and amino acids that work hard to prevent water loss. Other key ingredients are hyaluronic acid, panthenol, niacinamide, and natural moisturizing factors (NMFs) that deliver instant and long-lasting moisture. Its melting balm-to-gel texture hikes up the hydration with an incredibly lightweight feel, leaving behind radiant, bouncy skin.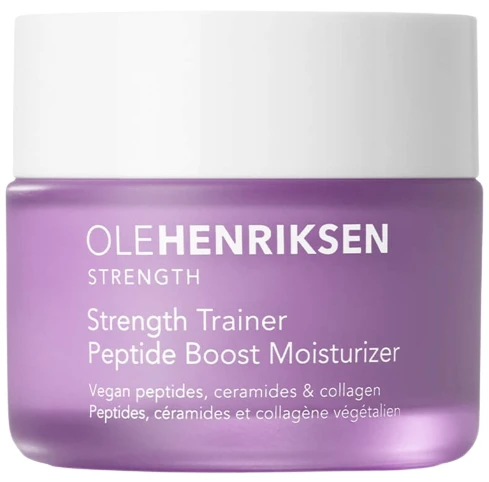 ---
8
The Ordinary 100% Plant-Derived Squalane
If you're looking for an affordable product to help with your dehydrated skin, The Ordinary has the perfect solution — an oil-like serum made only with plant-derived squalane. Though it may feel a bit greasy, it works like a charm to enhance hydration and replenish the lack of water, without clogging pores.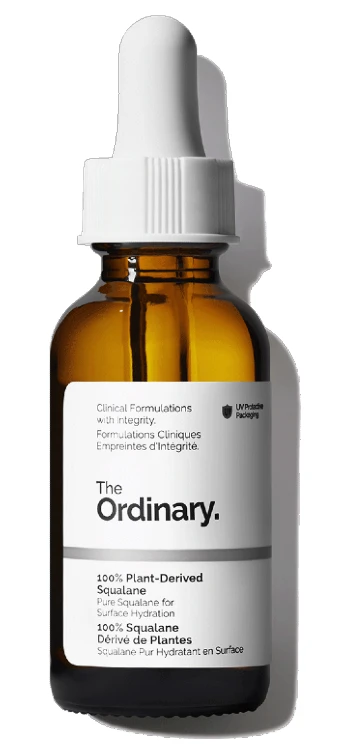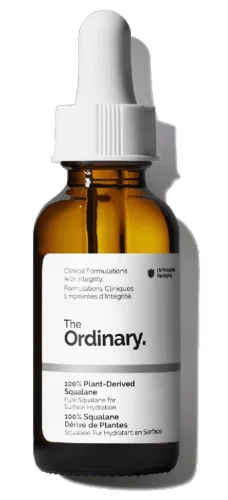 ---
9
Isntree Hyaluronic Acid Essence Hydrating Toner
This is one of the best toners for dehydrated skin because it adds a serious dose of hydration thanks to five types of hyaluronic acid, trehalose, and aloe vera, plus other nature-derived plant extracts to prevent moisture loss and induce skin repair. The crystal liquid formula has a dense ampoule-like texture, immediately veiling skin in a cocoon of hydration. This toner won't ever disturb your pH but reigns supreme at soothing and hydrating, plus, the formula lacks fragrance and alcohol.


---
10
The Inkey List 10% Lactic Acid
Although over-exfoliation is a common cause of dehydration, you still need to exfoliate once or twice weekly to avoid dead cell buildup and allow your moisturizer to penetrate properly. It's just that you need a suitable formula, and it turns out The Inkey List 10% Lactic Acid is one of the best exfoliators for dehydrated skin. It strikes the perfect balance between exfoliation and hydration thanks to lactic acid, which gently sloughs off dead cells while also pulling water into the skin since it's a humectant. More still, the formula is powered by 1% hyaluronic acid and glycerin to give even more hydration.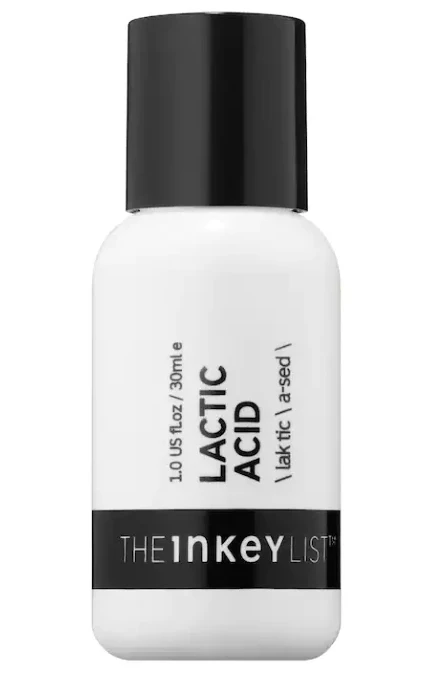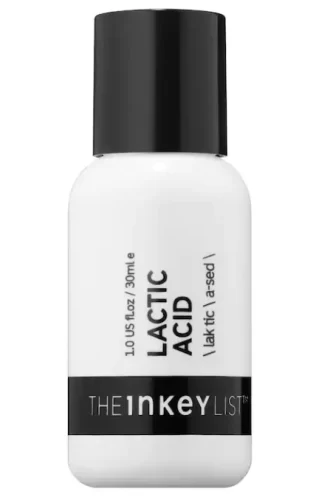 ---
11
Herbivore Emerald Deep Moisture Glow Oil
A squalane-based face oil, like Herbivore Emerald Hemp Seed Deep Moisture Glow, enriched with hemp seed oil (a rich source of fatty acids), is the best treat for dehydrated skin. We love it not only because it has a lightweight formula that provides long-lasting hydration but also because it glides effortlessly on the skin and absorbs quickly, revealing an instant glow. Reviewers call it the holy grail of hydration, and we couldn't agree more.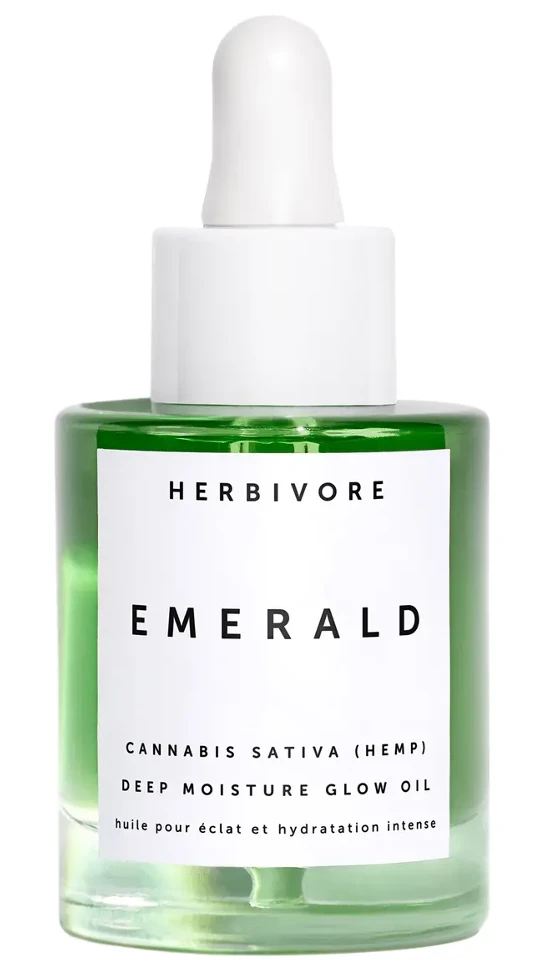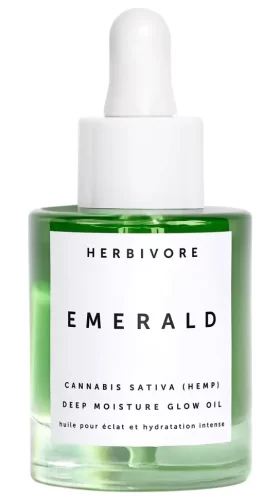 ---
12
Eucerin Urea Repair Rich Replenishing Face Cream
Because it's formulated with 5% urea, a potent humectant that traps moisture, plus ceramides and lactic acid, this cream works wonders to support the protective barrier and replenish water levels in cells, both of which help to combat dehydration. Using it every night helps a lot to relieve tightness and dullness, as well as soften and hydrate, so you wake up to plump and radiant skin.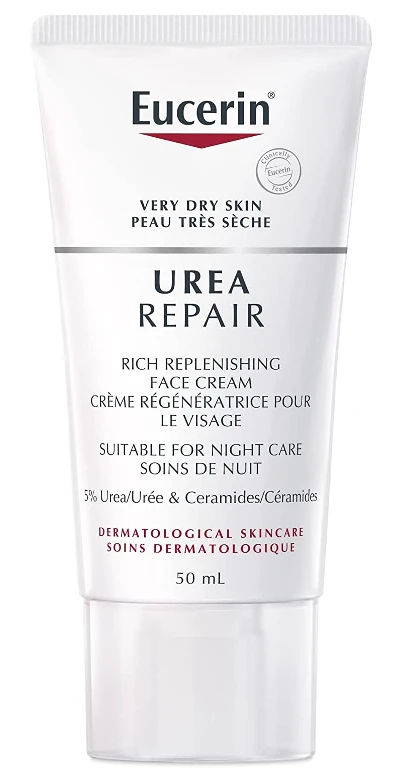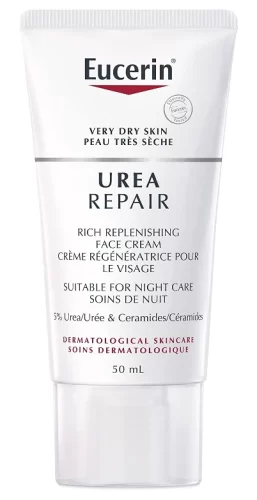 ---
Read next: Buiding A Skincare Routine for Dehydrated Skin from A to Z