Starting out with retinol is a delicate process. If you're new to the game, it's best to take things slow and steady. Your skin needs to ease into it like a gentle jog, not a sprint. We are talking here about the most powerful molecule in dermatology, which can be a bit aggressive at first until your skin adjusts to it. So, we've got the low-down on the best retinol creams for beginners, with moderate concentrations of retinol that work gently without compromising on results. These creams are perfect for building up your skin's tolerance and dealing with a range of concerns like fine lines, dark spots, and uneven texture and tone.
The best retinol for beginners
---
1
Allies of Skin Retinal and Peptides Repair Night Cream
This cream is the perfect way to kickstart your retinol journey. It's made with an optimized form of retinol—encapsulated retinaldehyde—that, instead of fully going into the skin at once, it's released slowly to keep irritation at bay and still deliver potent benefits. More than that, the formula includes a slew of peptides and sodium hyaluronate that reduce dryness and redness often associated with retinol use. You can also use this cream all around your eyes, so there's no need to fuss with an extra nighttime product for the eye area.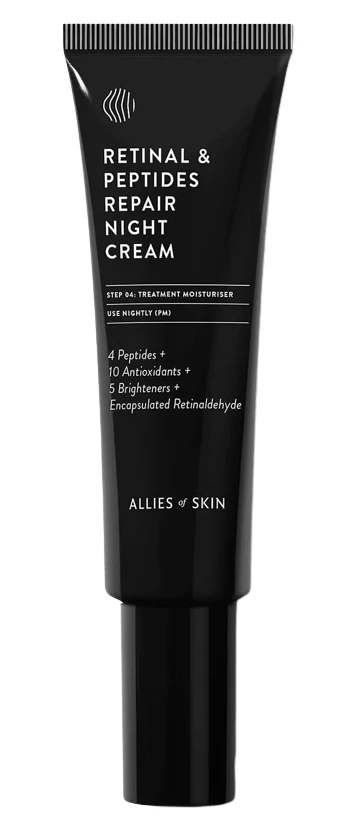 ---
2
Fleur & Bee Youth Fairy Retinol Moisturizer
This moisturizer's formula blends a low amount of retinol (0.03%) with plant stem cells and squalane to reveal younger-looking skin sans irritation. Our licensed esthetician has approved the beginner-friendly formula, claiming that "it will offer a nice boost of skin cell turnover for those who either can't handle it or want to avoid something stronger." And to top it all off, this retinol-packed moisturizer is made sustainably, comes in a totally recyclable glass container, plus it's vegan and cruelty-free.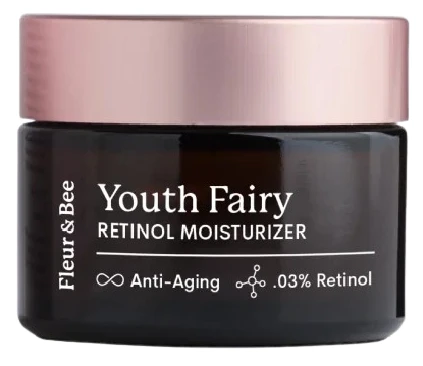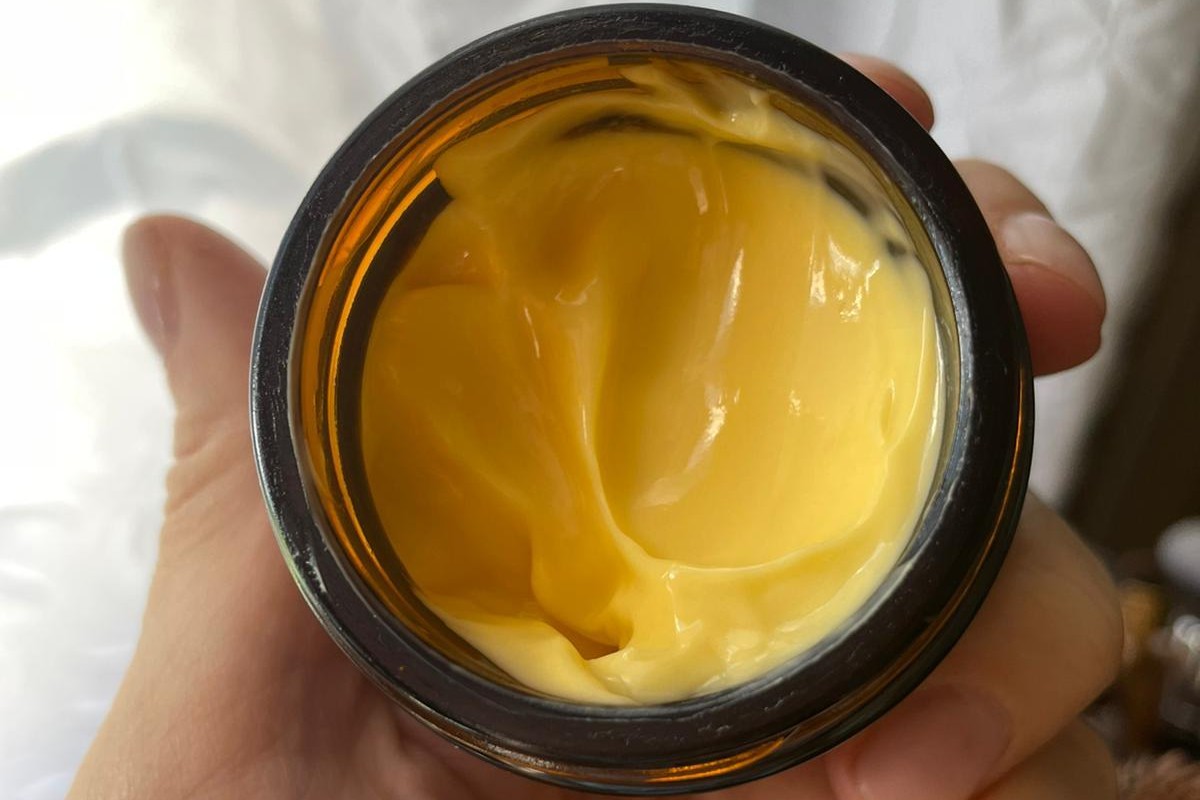 Review insights: "It has 0.03% retinol which is a great compromise for my skin as I've been using it during the summer when I like to avoid my prescription tretinoin when I'm more prone to sun exposure. I would also recommend the Youth Fairy Retinol Moisturizer to anyone who wants to incorporate retinol and other anti-aging ingredients into their skincare routine but isn't sure where to begin," Rebecca Byrne.
---
3
Skinceuticals Retinol 0.3
If you're new to the retinol game, starting with a 0.3% cream is a genius move, and lucky for you, Skinceuticals Retinol 0.3 has got you covered. The cream boasts a blend of chamomile and frankincense extracts (powerful skin soothers) and dimethicone (an occlusive that protects skin and offsets irritation). This formula is designed specifically for retinol beginners. That's why it features a low concentration of retinol and specialized delivery technology, which provides a steady release to prevent unwanted side effects.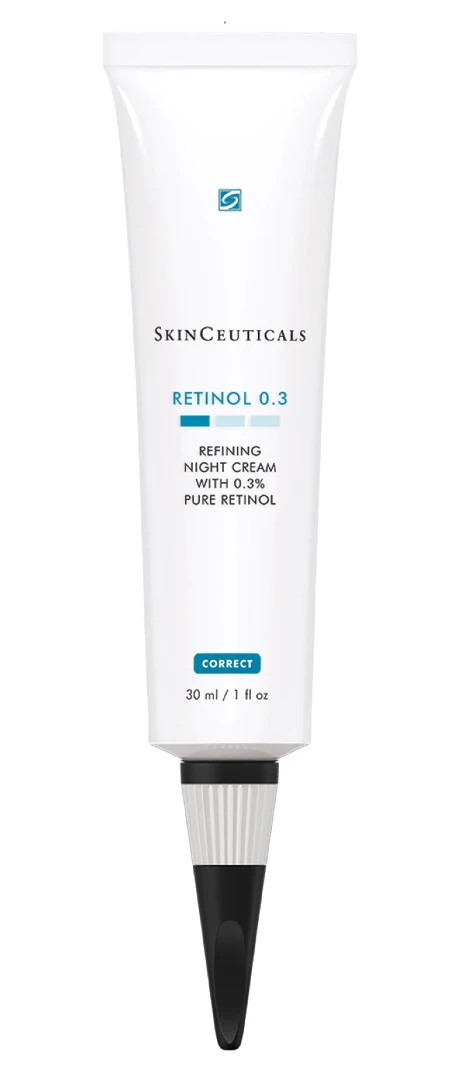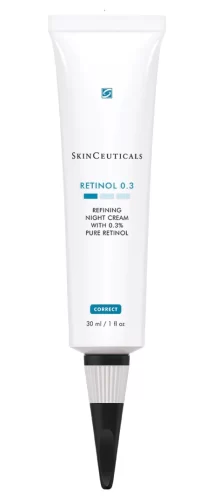 ---
4
L'Oreal Paris Triple Power Anti-Aging Moisturizer
This affordable drugstore option is just as potent as the other high-end products on this list, delivering impressive results without breaking the bank. It's not only gentle on the skin but also gentle on your wallet, making it an excellent choice for those who want to achieve great skin without spending a fortune. This moisturizer harnesses the power of a stable retinol derivative (retinyl palmitate) that is gentle enough for beginners, promoting skin regeneration without the purging effect.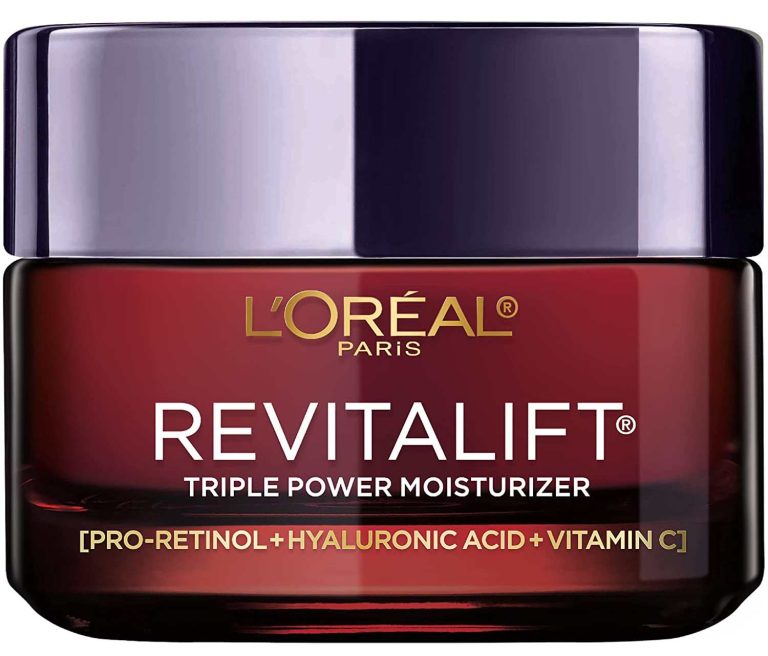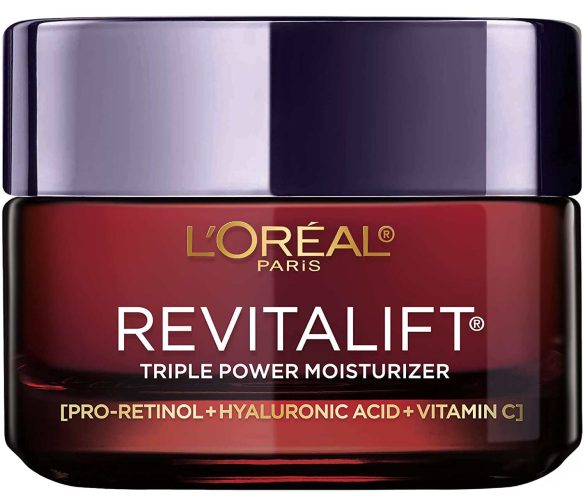 ---
5
Medik8 Night Ritual Vitamin A Cream
Medik8 Night Ritual Vitamin A Cream is worth a spot on the best retinol creams for beginners as it's made with 0.2% retinol, safe for first-time users. We love it also because it fusions hydrating and skin-calming ingredients, such as vitamin E, squalane, sodium hyaluronate, and a mix of botanical-derived oils. Plus, the formula skips alcohol and fragrance and is non-comedogenic, making it a go-to for easily reactive skin that's prone to clogged pores. It glides on smoothly and won't leave any stickiness behind, but only moisturized and plump skin. Expect a more even tone, less noticeable fine lines, and a supple appearance with continued use.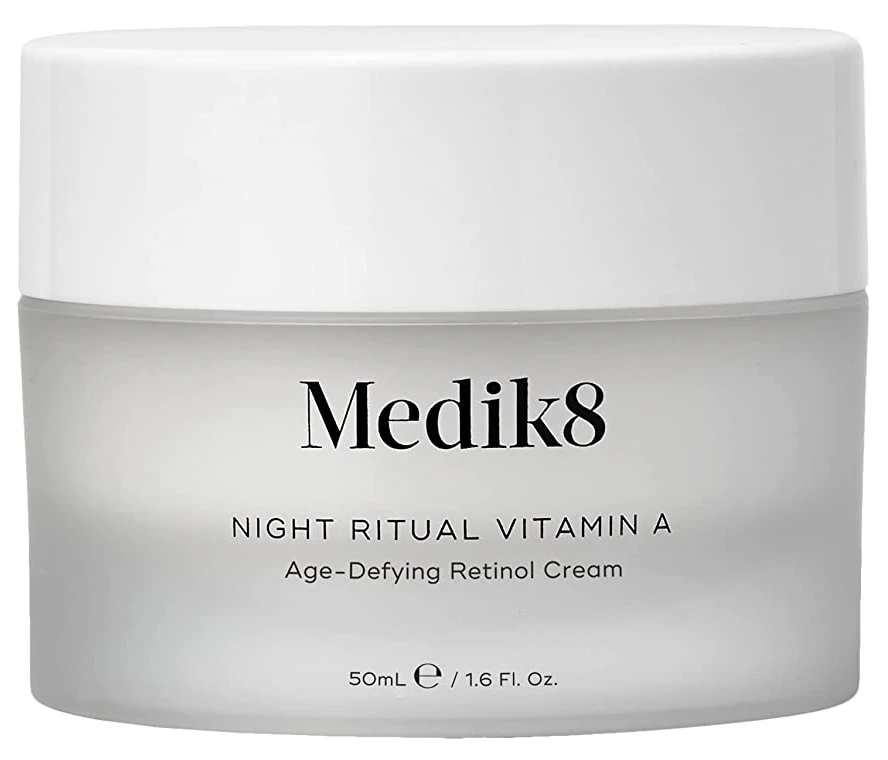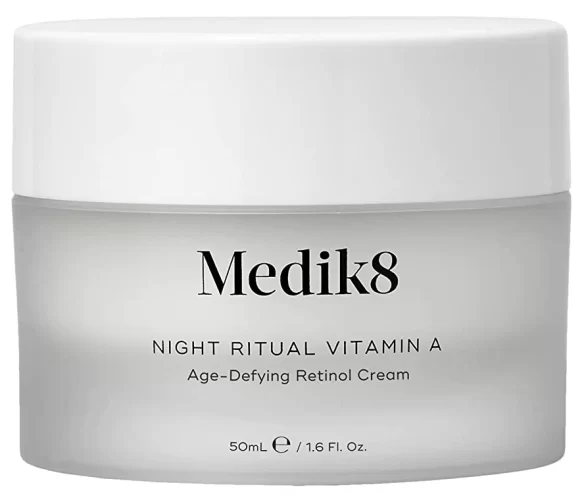 ---
6
Avene Retrinal 0.1 Intensive Cream
This cream loads 0.1% retinaldehyde, supported by collagen-boosting peptide and nourishing vitamin E. And if it wasn't enough, it's made with a base of Avene's thermal water, chock-full of minerals that are great for strengthening and soothing your skin. The cream works incredibly great at improving the skin's texture and tone and minimizing large pores and wrinkles look—don't just take our word for it; check out the reviews yourself and see why people love this cream.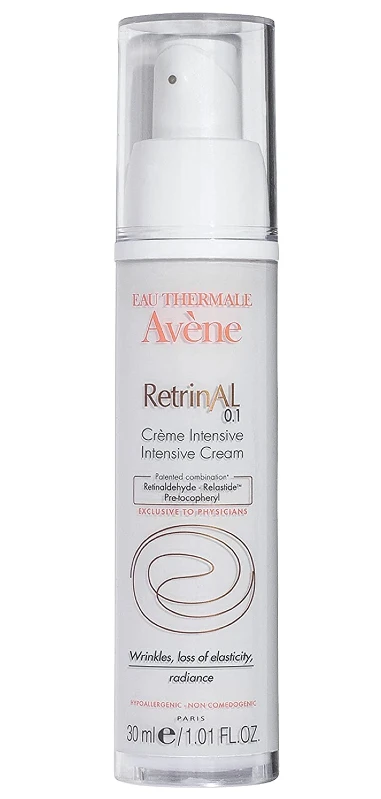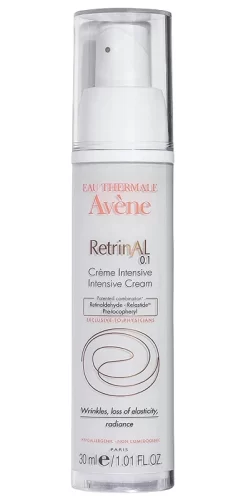 ---
7
Obagi Medical 360 Retinol 0.5
If you're rushing for glassy skin and want to skip a few steps from the process, this cream is the strongest option we suggest you go for. Despite the higher concentration of retinol compared to the other products on this list, the cream is beginner-friendly and safe for sensitive skin. The 0.5% retinol is ready to provide more intense benefits, and because it's slowly released into the skin, it does it sans harshness. It gently encourages cell turnover to effectively and safely minimize wrinkles and acne, fade blemishes and improve skin's texture.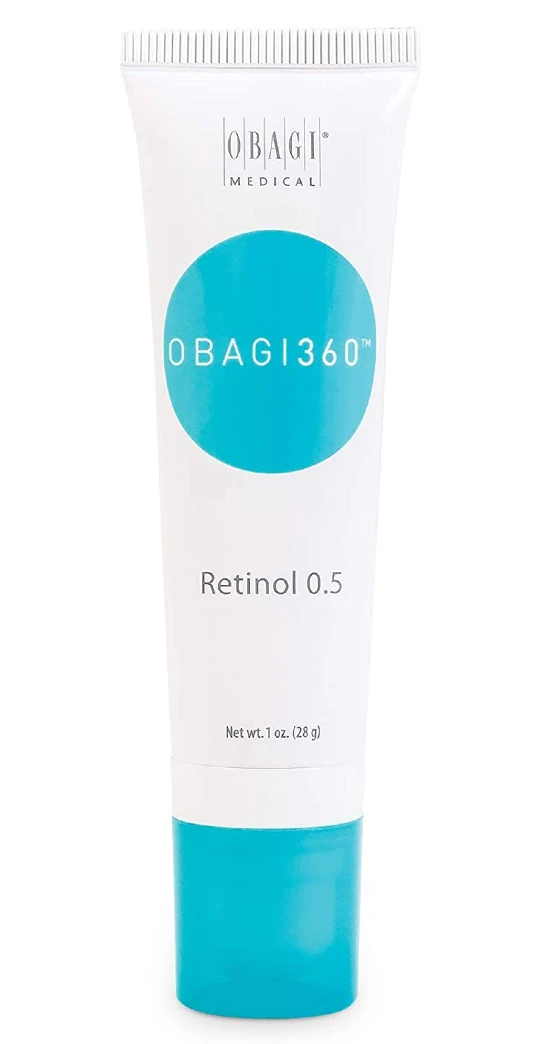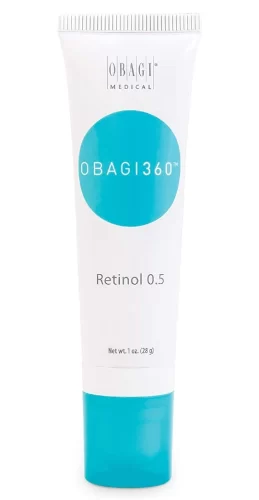 ---
8
Paula's Choice Intensive Repair Cream
Paula's Choice Intensive Repair Cream does the double duty of keeping your skin hydrated and rejuvenated at the same time. It's as gentle as a retinol product can be, combining 0.1% retinol with a blend of peptides, ceramides, amino acids, and niacinamide, to nourish and repair the skin while treating it. The rich, ultra-creamy formula feels amazing when applied, giving you an experience that's simply heavenly.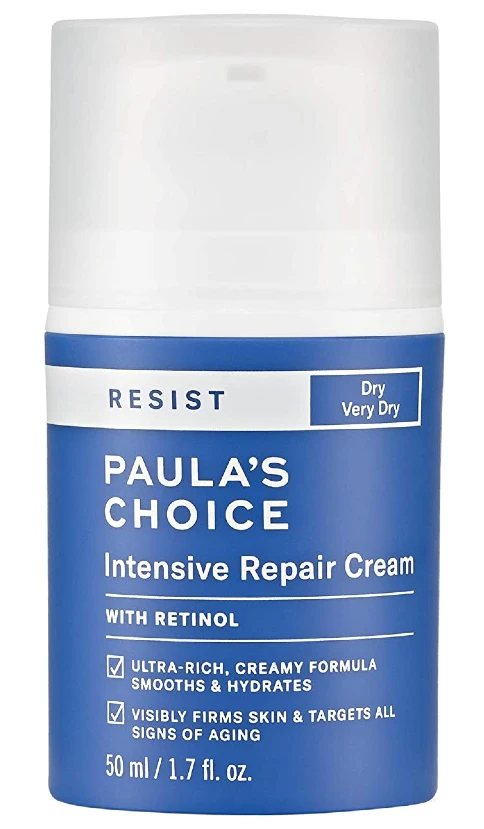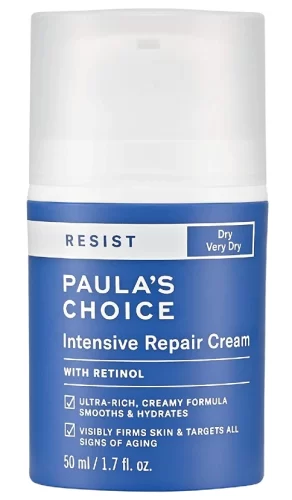 ---
9
Dr. Dennis Gross Advanced Retinol + Ferulic Intense Wrinkle Cream
Don't get intimidated by the intense in its name. Dr. Dennis Gross's cream is friendly enough for beginners because it leans on encapsulated retinol, a time-release form that frees retinol gradually to prevent irritation. Adding bakuchiol, a natural retinol alternative, takes the anti-aging benefits up a notch. Even though it's gentle, the results are powerful: it helps to ramp up collagen production and improve cell turnover, resulting in noticeably smoother, fuller, and more even skin with continued use. We give this one extra credit for the buttery whipped texture that feels super-comforting upon application and is never heavy or greasy.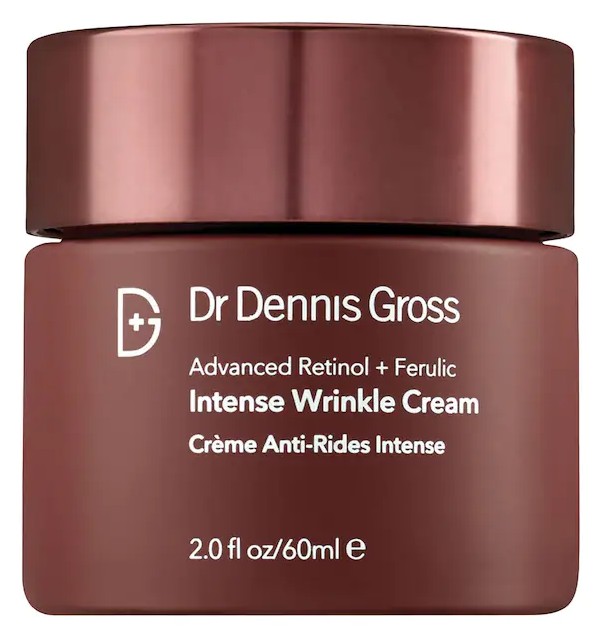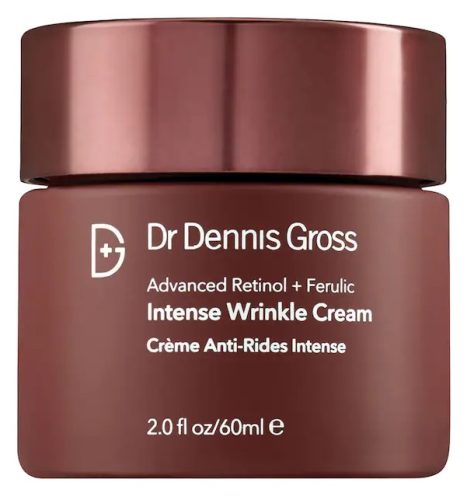 ---
10
La Roche-Posay Redermic R Retinol Cream
La Roche-Posay Redermic R Retinol Cream was created with sensitive skin in mind, which makes it one of the best options for retinol newbies. It contains pure retinol and a retinol ester (mixed with fatty acids) that releases gradually to effectively enhance skin appearance without causing irritation. The non-greasy fluid has a lightweight texture that makes it easy to apply and quickly absorb into the skin without leaving behind any sticky or oily residue. It's non-comedogenic, so people who have skin prone to congestion can use it too.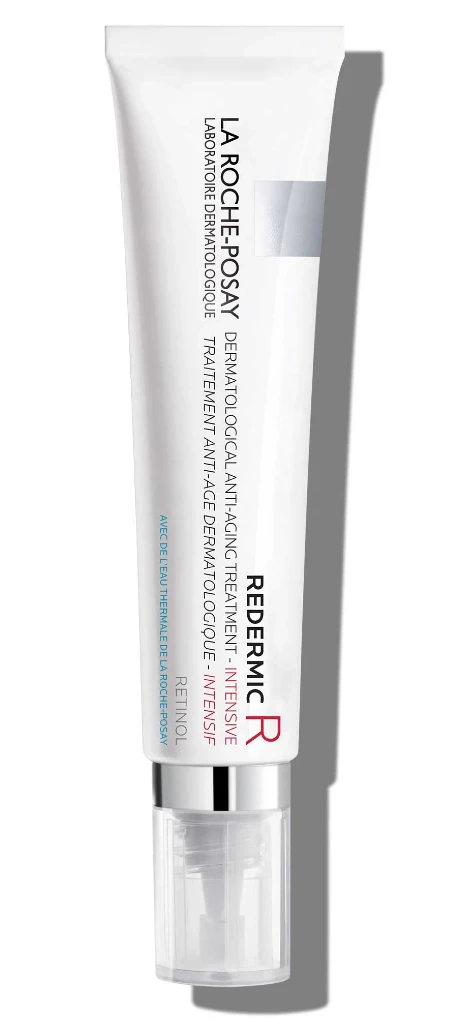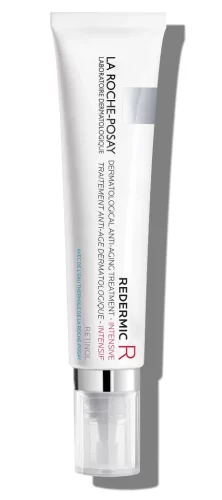 ---
How to use retinol if you are a beginner
When you're a first-time user, you should approach retinol as if you have very sensitive skin—with gentleness and patience. Retinol's magic lies in its ability to increase cell turnover, which basically means it stimulates your skin to eliminate old cells and grow fresher ones faster than its natural peace. If you're overusing retinol, you'll push this process too hard, bringing you nothing but inflammation and more flakiness.
A 0.03%-0.3% retinol is ideal for beginners. To use retinol safely and effectively, start by doing a patch test. Even if you use a product with a mild concentration of actives, your skin can still react to it. If you get the green signal and your skin hasn't experienced more than mild redness, go ahead and apply the retinol cream 2 to 3 times a week for the first month. Once your skin has acclimated to the product, gradually increase the frequency of use to up to nightly applications. 
Also, because retinol can break down in the sun and make the skin photosensitive, you should always use it at night and use a broad-spectrum sunscreen with an SPF of 30 or higher during the day.
Avoid actives like glycolic acid and vitamin C while your skin is still adjusting to retinol as well as harsh cleansers with alcohol and sulfates. Instead, slather your skin in soothing and moisturizing ingredients, such as ceramide, fatty acids, and hyaluronic acid, to help it regenerate faster.
Check out here to learn more about retinol and find more products.