Any retinol-newbie should take it slowly with this powerful ingredient that tends to be aggressive if not used correctly. That's why, in today's post, we'll reveal the best retinol creams for beginners, with low concentrations of retinol that work gently without compromising on results. Retinol creams are great at tackling fine lines, wrinkles, hyperpigmentation, and uneven texture while adding a dose of moisture, ideal for preventing dryness and irritation often encountered with retinol use.
How to use retinol if you are a beginner
Starting with one of the best creams with retinol for beginners is wise to begin building retinol into your routine. Unlike serums, creams contain thickening agents that make them sit on top of the skin, implicitly acting gentler than a serum that shoots actives into the deeper layers due to their small molecules. Also, you should take it low and slow with retinol use and initiate with as low as 0.1 to 0.3% concentration, helping your skin build tolerance and adjust to retinol.
For the best results, use your retinol cream for beginners once or twice a week for the first month, then gradually increase the frequency to thrice a week and finally to every night when your skin has become used to retinol. Besides, look for creams that also contain soothing and moisturizing agents, such as niacinamide, ceramide, peptides, hyaluronic acid, and amino acids, to offset the possible dryness and irritation. On the flip side, avoid using harsh actives such as glycolic acid and vitamin C while your skin is still accommodating with retinol.
Rest assured, the creams we rounded up for you are great to train your skin to be more resistant to retinol as they aren't very concentrated nor contain irritants but plenty of calming ingredients. But before we go to the good bit, there is something important you should know: always use your retinol cream at night, as it can make the skin photosensitive.
The best retinol creams for beginners
So, if you just started with retinol and want to address wrinkles and dark spots as well as achieve a perfectly even tone, you should consider trying one of these best retinol creams for beginners.
---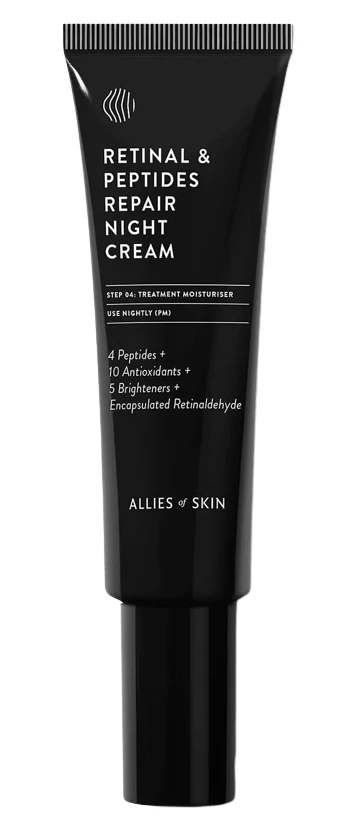 1
Allies of Skin Retinal and Peptides Repair Night Cream
Spiked with a milder form of retinol — retinaldehyde — this repairing cream promises to keep irritations at bay while delivering maximum benefits, making it one of the best retinol creams for beginners. Additionally, the formula includes a slew of peptides and sodium hyaluronate for intense repair that allows it to work gently, without the dryness or redness often associated with retinol use.
---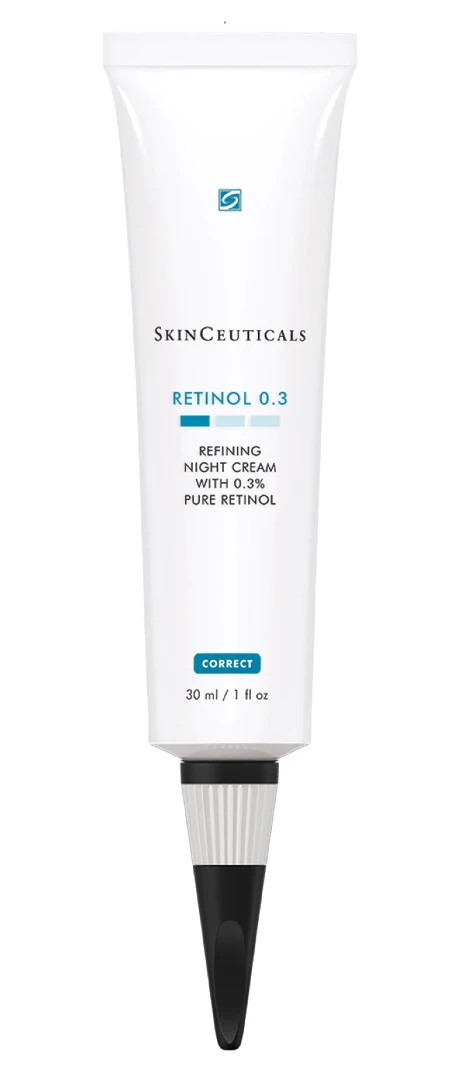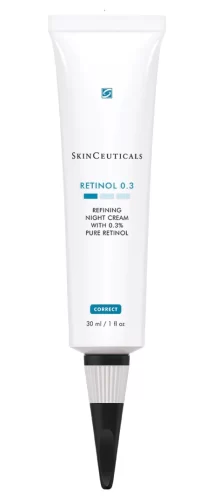 2
Skinceuticals Retinol 0.3
Starting with a 0.3% retinol cream is a brilliant idea for retinol newbies and Skinceuticals Retinol 0.3 has just that. The cream boasts a blend of chamomile and frankincense extracts (powerful skin soothers) and dimethicone (an occlusive that protects skin and offsets irritations). Interestingly, this cream has also been made with 0.5% retinol if that's more in your line of preference.
---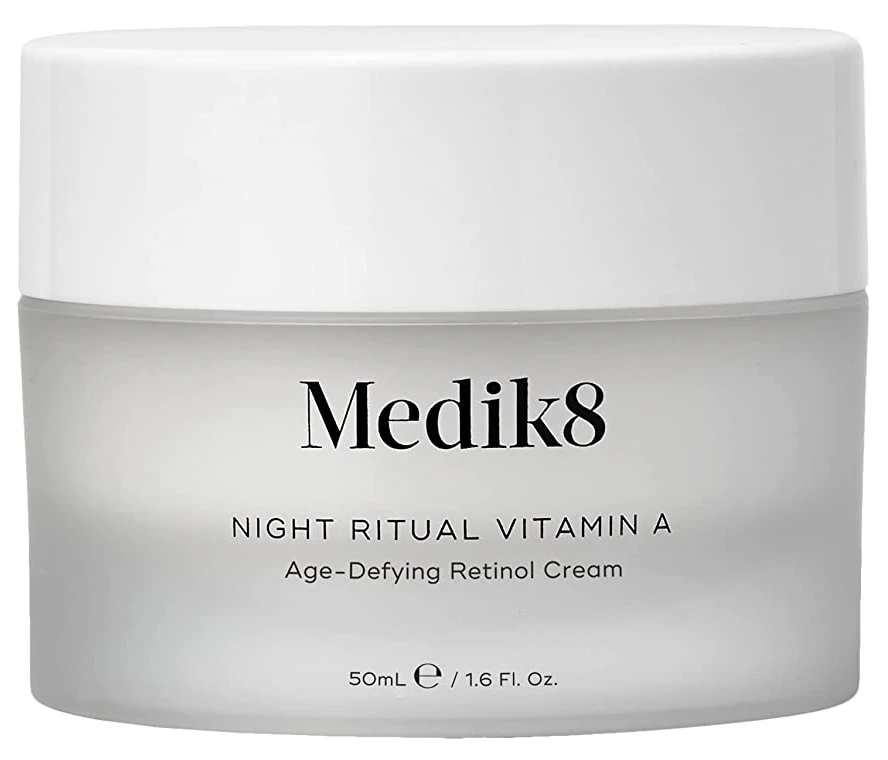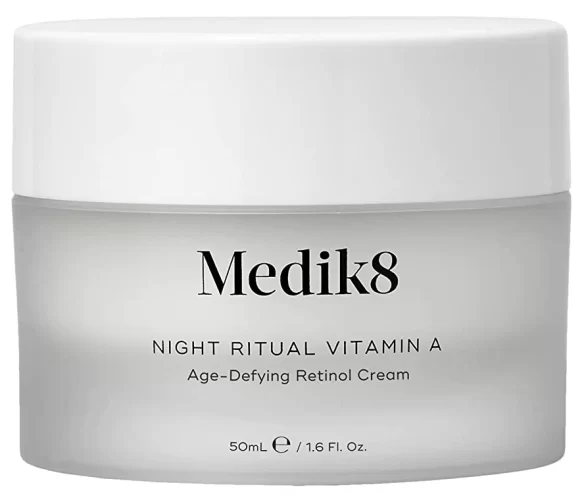 3
Medik8 Night Ritual Vitamin A Cream
Medik8 Night Ritual Vitamin A Cream is worth a spot on the best retinol creams for beginners as it's made with 0.2% retinol, safe for first-time users. Plus, the formula skips alcohol and fragrance and is non-comedogenic, making it a go-to for easily reactive skins. The lightweight, refreshing texture layers without leaving a sticky feeling, making your complexion appear plump and glowy. We love it also because it fusions hydrating and skin calming agents, such as glycerin, vitamin E, squalane, sodium hyaluronate, and a mix of botanical-derived oils to trap moisture.
---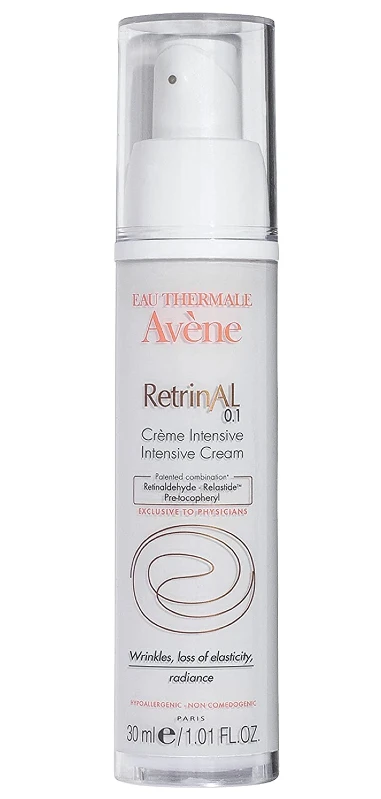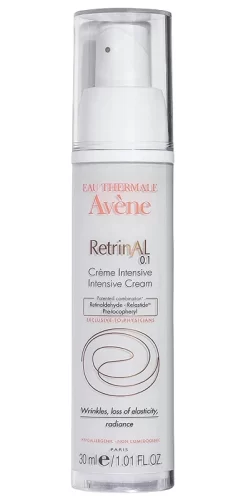 4
Avene Retrinal 0.1 Intensive Cream
Reduce wrinkles look and firm skin with this cream that is perfect for initiating retinol use. Made with 0.1% retinaldehyde, peptides, and vitamin E, it promises to transform skin while keeping side effects at bay. That's because retinaldehyde is more suitable for delicate, sensitive skin and even better for retinol beginners. And everything is created on Avene's thermal water, clinically shown to soothe, calm and soften.
---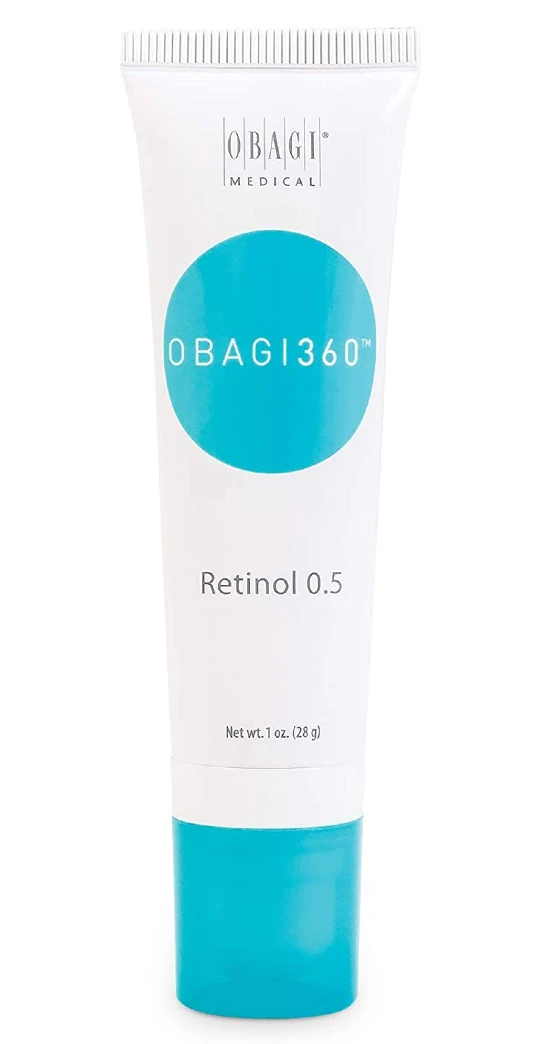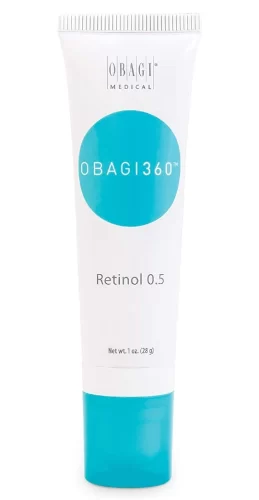 5
Obagi Medical 360 Retinol 0.5
With Obagi360 Retinol 0.5 Cream, you get youthful-looking skin with smooth, even texture, yet minimal irritation risk since the retinol in this cream is gradually released. On top of it, the formula is made with shea butter, jojoba oil, and vitamin E to soften and prevent water evaporation, plus sodium hyaluronate to increase hydration levels for bouncy skin.
---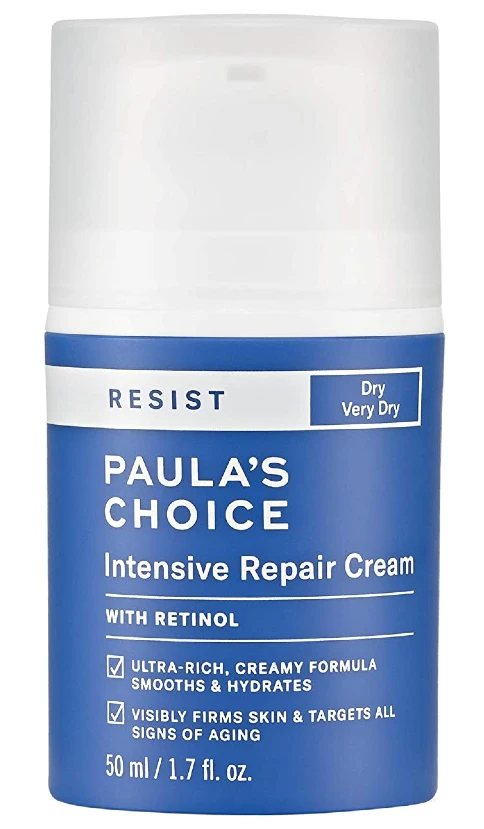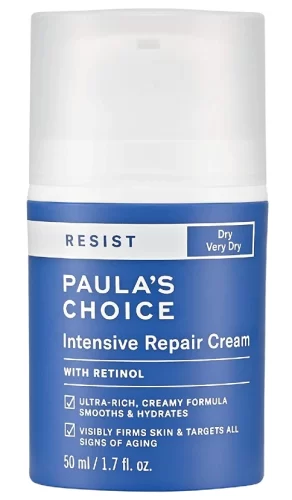 6
Paula's Choice Intensive Repair Cream
Combining 0.1% retinol with a blend of peptides, ceramides, amino acids, niacinamide, and vitamin E, Paula's Choice created one of the best retinol creams for beginners. The product promises to soften fine lines and wrinkles, retexturize and even tone in a rich, ultra-creamy formula that feels like heaven when slathered on.
---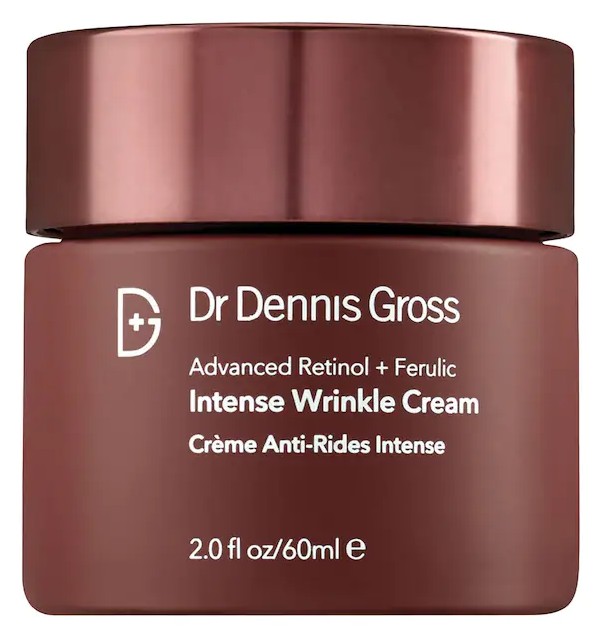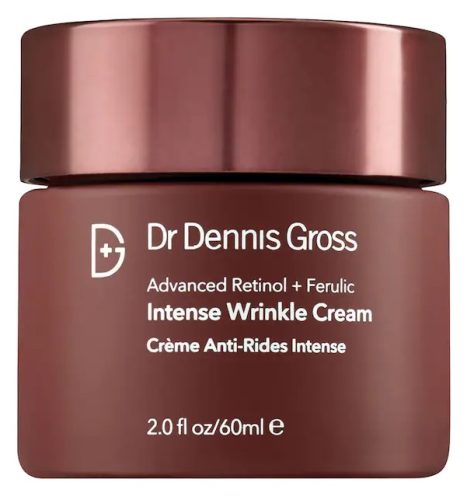 7
Dr. Dennis Gross Advanced Retinol + Ferulic Intense Wrinkle Cream
Don't get intimidated by the intense in its name. Dr. Dennis Gross's cream is one of the best retinol creams for beginners because it contains encapsulated retinol, a time-release form that frees retinol gradually to prevent irritation. More than that, the cream has bakuchiol, a retinol alternative that performs amazingly at stimulating cell turnover, smoothing wrinkles, and improving tone and texture. The formula is rich and buttery and feels mega hydrating without ever leaving a sticky or heavy feeling.
---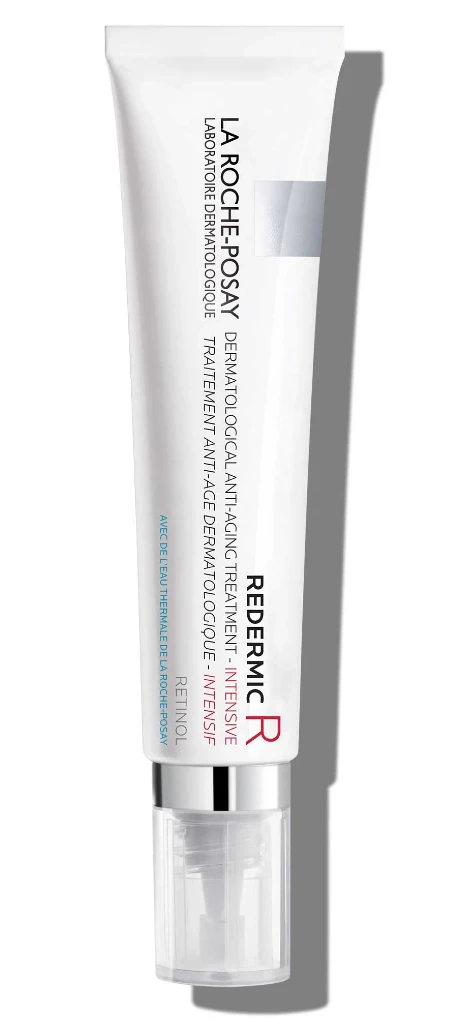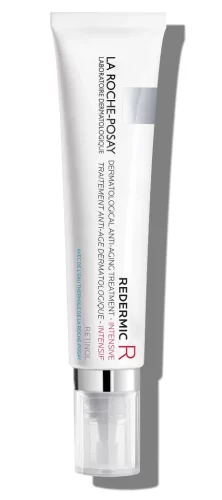 8
La Roche-Posay Redermic R Retinol Cream
La Roche-Posay Redermic R Retinol Cream was made with sensitive skin in mind, packing 0.3% retinol and gradually-release retinol to effectively improve skin appearance while being gentle. The sodium hyaluronate and adenosine aim to soothe and calm skin in a fluid, non-greasy, and light formula that also works for breakout-prone skin as it's non-comedogenic.
---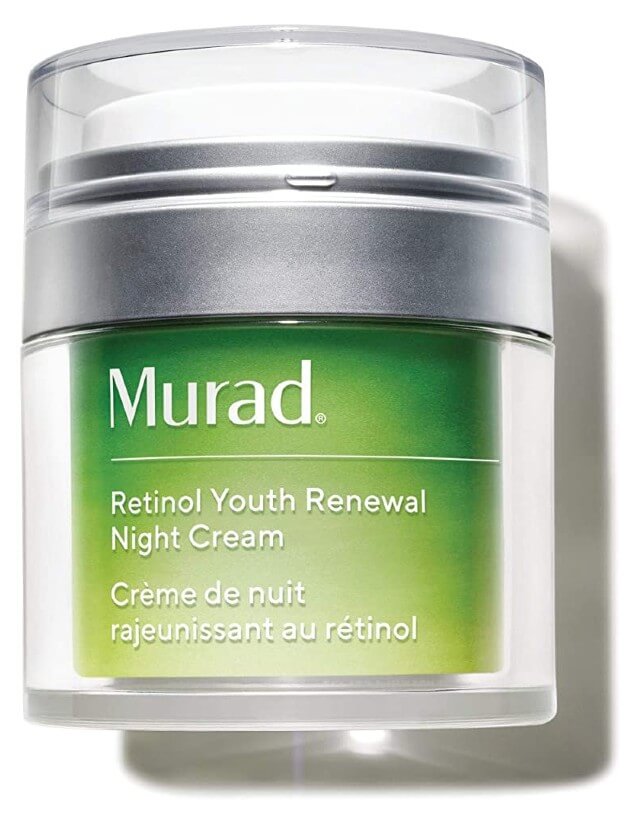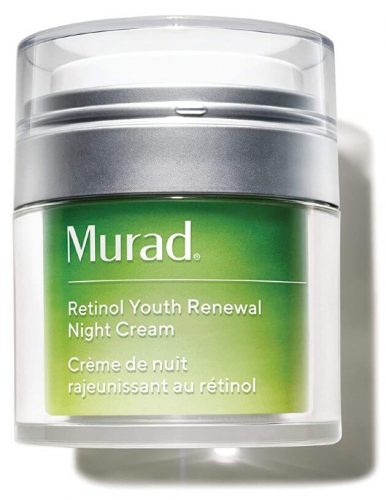 8
Murad Retinol Youth Renewal Night Cream
Even if the label doesn't state how much retinol is in this cream, we believe it's a good start for beginners as long as you use it sparingly. It is infused with a fast-acting retinoid, time-released retinol, which acts gently, and a retinol booster for enhanced benefits upon wrinkles and uneven tone. As a bonus, there's high content of niacinamide, sodium hyaluronate, yeast extract, trehalose, and vitamin E to hydrate, soften and offset the dryness.