Keeping your holistic lifestyle in mind when purchasing makeup makes all the difference—especially when you're looking for that item that stays so close to the delicate eye area. To prove that point, we researched the best natural concealers that are a total hit when it comes to camouflaging, contouring, and caring for your skin without compromising the formula with nasty chemicals.
How do I pick the right concealer for me?
With a variety of textures and a multitude of formulas, you need to know what type of concealer works for you.
If you have dry skin, a liquid or creamy concealer with hydrating ingredients like shea butter and coconut oil is your safest bet. There's just one snag about them: sometimes creamy concealers tend to crease when worn longer. Ideally, consider setting it with an organic setting powder. On the other hand, if your skin tends to be oily, you may prefer a lightweight and oil-free concealer in a loose powder form to absorb excess sebum and reduce shine.
Expert insight: Lousy lighting can be responsible for the days your concealer isn't matching or blended enough onto your skin. Apply concealer near a sun-drenched window—natural light provides a more accurate reflection of how the concealer will look on your skin.
The best natural and organic concealers
With a massive nebulous around what "natural" and "organic" means in cosmetics finding genuine products can be an arduous task. That's why we pulled out the best concealers from the most trustful organic makeup brands so you can be confident about what you purchase.
---
Best overall
Ilia Natural True Skin Serum Concealer
Ilia Natural True Skin takes the cake for the best natural concealer simply because it checks all the boxes. Case in point: It's as light as a serum and spreads easily, yet it doesn't sacrifice coverage. In fact, it works to hide dark circles, discoloration, and blemishes instantly, while vitamin C and other brightening plant extracts promote more luminous skin over time. Unlike most concealers which are water-based, this one is made in a base of aloe leaf juice, so it has hydrating, soothing, and antibacterial benefits. The cherry on top? A little goes a long way, so you're definitely getting your money's worth with this one.
The concealer comes in 20 true-to-skin shades, so you don't have to settle for close enough. Overall, I highly recommend it for everyday wear if you're looking for crease-free full coverage that cares for your skin while also correcting blemishes and under-eye circles.


---
Best multi-tasking
PÜR 4-in-1 Sculpting Concealer
The 4-in-1 in its name comes from the fact that it's a multi-duty item that doubles as skincare, concealing, sculpting, contouring, and correcting skin imperfections—and it truly delivers on its promises. This non-toxic concealer is infused with soothing green tea, hydrating hyaluronic acid, and caffeine, which is great for constricting blood vessels and energizing the eye area. But the star of the show is encapsulated retinol that releases slowly to refine skin texture and tone even when you're not wearing the concealer. PÜR 4-in-1 Sculpting Concealer glides on easily and lasts all day long as dark circles and spot corrector.


---
Best oil-free
Glo Skin Beauty Camouflage Concealer
This creamy concealer contains rich pigments to deliver buildable full coverage and can be used by all skin types. The formula skips oil and is packed with a blend of natural waxes, vitamins, and green tea extract, which is great for keeping skin soothed underneath makeup. Blemishes, dark circles, and even scars are a no match for this concealer that gives great coverage without weighing skin down. It leaves a natural finish and lasts long after the sun comes down, I promise.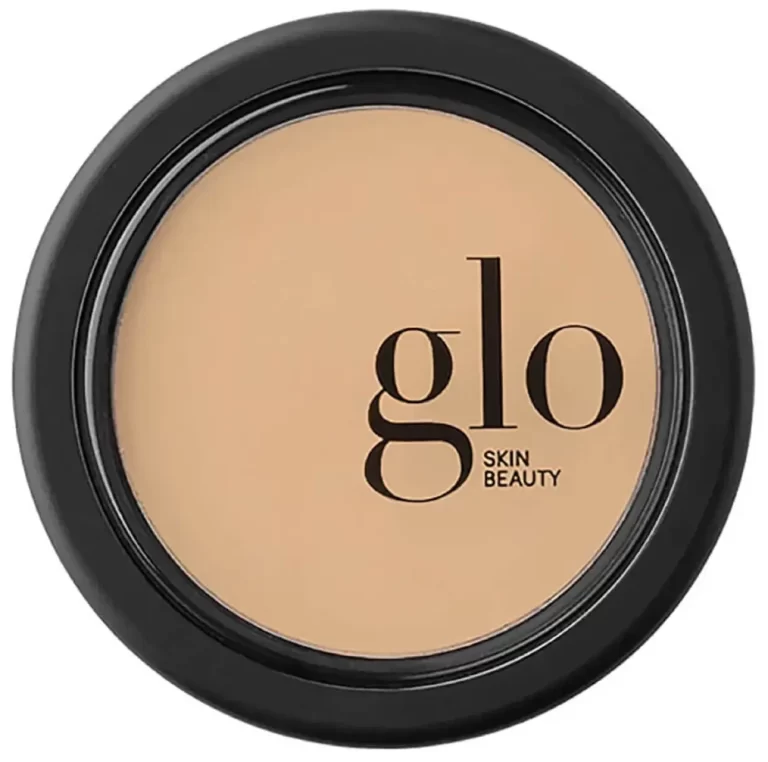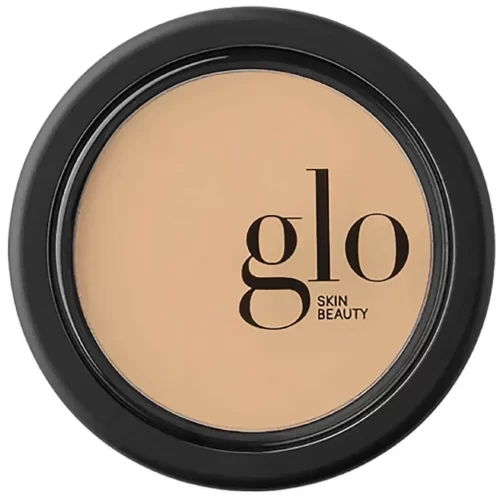 ---
Biggest shade range
Kosas Revealer Concealer
Skincare meets makeup in Kosas Revealer Concealer, which works with caffeine, pink algae, peptides, and hyaluronic acid to depuff and hydrate the skin. The texture is super-creamy, and a few touches are enough to blur the look of dark circles, pimples, redness, and large pores. It comes with a soft doe foot applicator that distributes the right amount of product every time, mess- and stress-free. Another thing I love about this clean concealer is that it comes in an insane range of 28 shades with various tones and undertones, from rich deep to very light.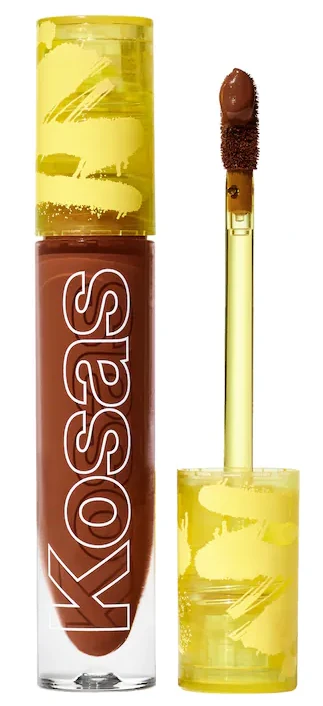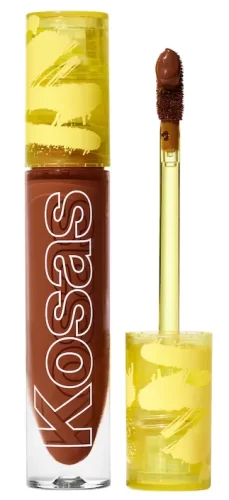 ---
Best for dark circles
Jane Iredale CircleDelete Concealer
Don't just cover up your dark circles and puffiness—reduce them. Jane Iredale CircleDelete Concealer is crafted with naturally-derived oils and antioxidants to nourish and protect from harmful free radicals, helping maintain a luminous eye area. Its creamy formula delivers medium natural-looking coverage with a dewy finish, and every pot comes with two colors that you can blend to get the perfect shade for you, highlight, and contour.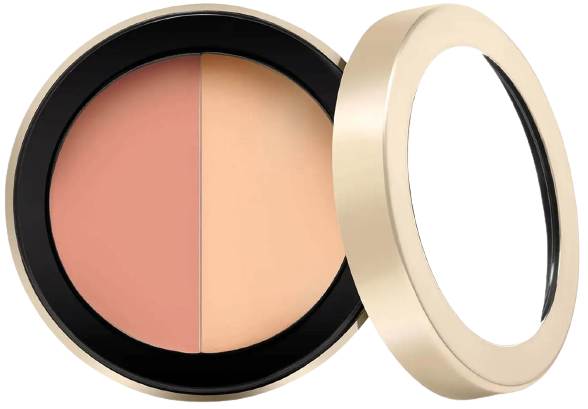 ---
Best for dry skin
100% Pure Natural Long Last Concealer
If the delicate skin under your eyes tends to get too dry, consider a hydrating concealer like this one. With a rich, ultra-creamy formula, it gives you full coverage with an opaque satin finish that lasts throughout the day. Plus, it blends seamlessly without caking or flaking and perfectly conceals dark circles for pristine-looking skin. The vegan formula includes shea butter, vitamin E, cocoa butter, and rosehip oil to give rich moisture, lavender, green coffee, and chamomile to calm skin, plus vitamin C and grapefruit for antioxidant protection—really can't ask for more.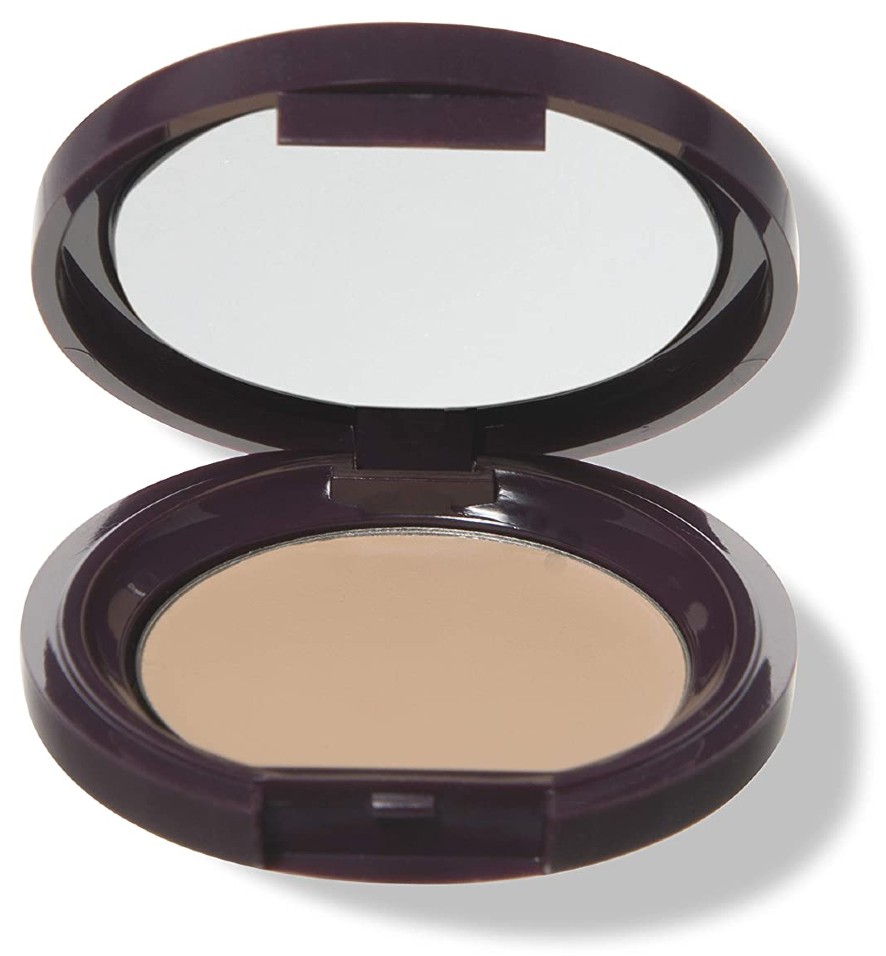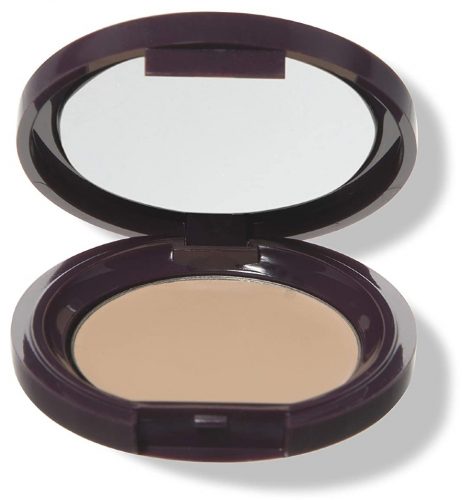 ---
Best powder formula
Bare Minerals Loose Powder Concealer
This fan-favorite provides enough coverage to hide your dark circles and imperfections with a lightweight texture that looks and feels like your skin but better. While it covers, it gives mineral sun protection SPF 20, too—not that you should skip sunscreen, but it's good to have some additional UV defense. This powder concealer is made with just five mineral-based ingredients in a natural, vegan formula that gives a no-makeup feel and look. It might be the best choice for those with oily skin as it has been clinically shown to reduce the shiny look instantly, refine pores look, and it's non-comedogenic, so it won't ever clog the pores.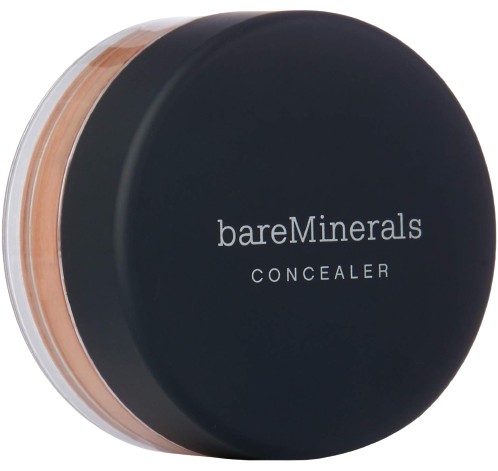 ---
Best for budget
Burt's Bees Concealer
If you're looking for a natural concealer that won't break the bank, then you'll love this option from Burt's Bees. A few dabs cover everything from pimples to sun spots and dark circles (without feeling overly thick or being difficult to blend) and last for hours and hours, so you don't need to worry about it fading away by launch. For further backup, this 98.5% natural concealer has all your favorite moisturizing ingredients, including shea butter and avocado oil.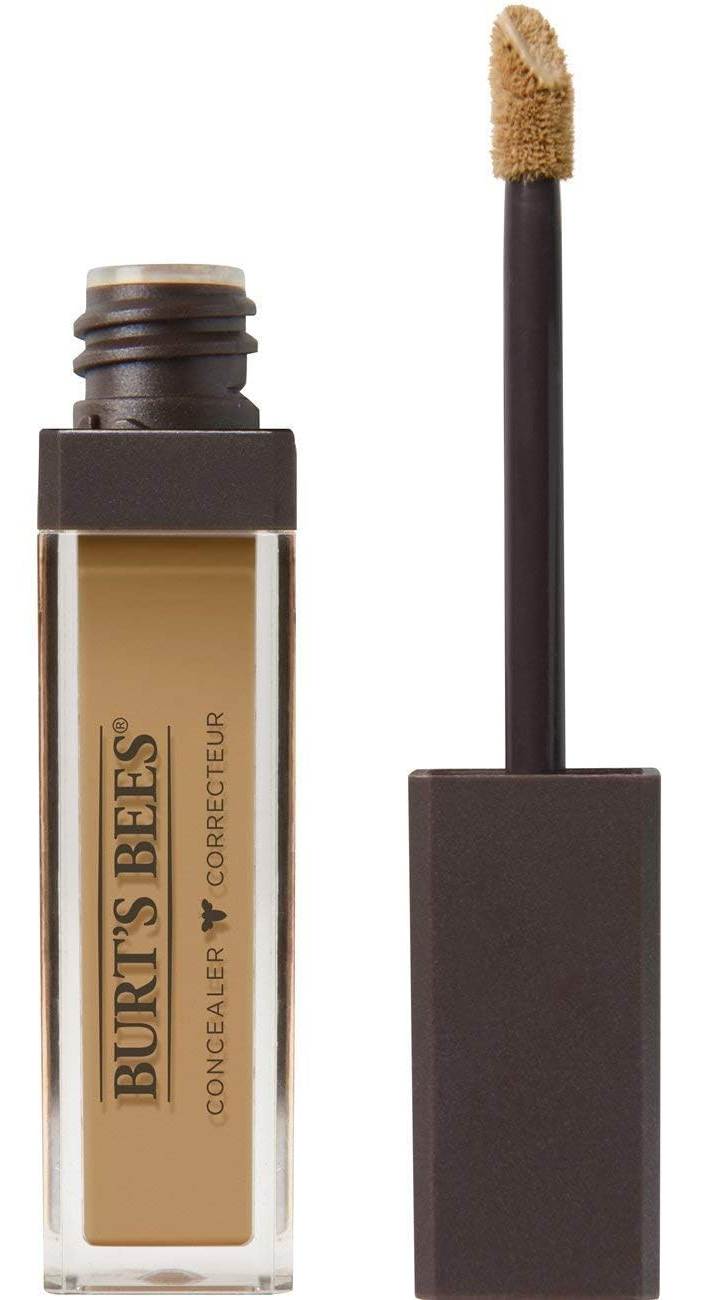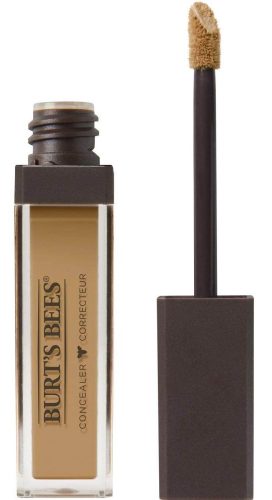 ---
Best for anti-aging
Chantecaille Le Camouflage Stylo Concealer
Packed with powerful peptides, Chantecaille Le Camouflage Stylo does more than just hide puffiness and dark circles—it also fortifies the skin with each use. Additionally, the light-reflecting pigments attract light and help blur imperfections for a flawless look. You'll love how easy it is to blend, and once applied, the crease-free coverage lasts all day, leaving you with a smooth and natural finish.

---
Best creamy formula
Rms Beauty Un Cover-Up Concealer
So, so clean. A genuinely must-have, this concealer has a lightweight-feeling and creamy texture that melts into the skin and provides buildable sheer to medium coverage with a skin-like finish. With a blend of coconut and castor oils, cocoa butter, rosemary extract, and beeswax, it promises to shield the skin while plumping and smoothing. Oh, and it's non-comedogenic, so acne-prone skin types can go ahead and use it, too!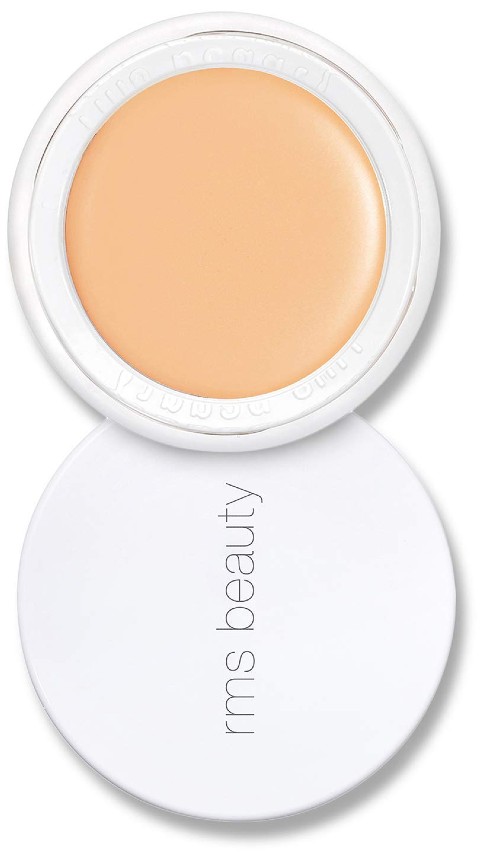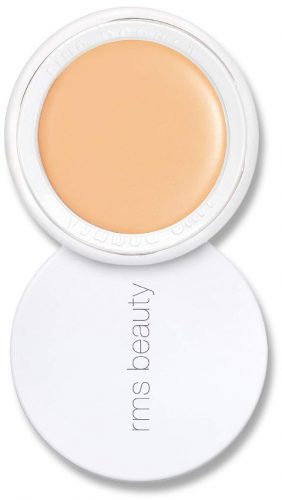 ---
What to look for in a natural concealer?
To find the best natural concealers, pay close attention to ingredients such as:
Avocado oil, jojoba oil, coconut, and castor oil: These plant-derived oils are chocked full of fatty acids, known to improve hydration, soften and nourish. Plus, they also give an additional antioxidant defense.
Shea and cocoa butter: In addition to giving a creamy and easily spreadable texture, they're also rich in fatty acids that reduce dryness, seal moisture, and protect the skin from external foes.
Beeswax, carnauba wax, and candelilla wax: They increase product stability and lasting power and give a smooth texture. Waxes also act like emollients, softening skin and preventing moisture loss.
Vitamins B, C, and E: They provide antioxidant protection helping keep the skin defended against harmful free radicals while moisturizing and softening the skin.
Verdict
Traditional concealers contain potentially-questionable chemicals, and, luckily, there are more and more natural alternatives than ever before. When in doubt, try Ilia's True Skin Serum Concealer, a real standout in the space with a clean formula and serum-like texture that imparts both nourishment and coverage. If you want a more budget-friendly option, we love Burt's Bees Concealer because it conceals imperfections with rich pigments without creasing.