There isn't such thing that can ruin our mornings more than waking up to dark circles. No matter how much we want to have flawless skin, dark circles, puffiness, and pimples are inevitable. While there's no other faster substitute to hide tiredness signs and breakouts, these best natural concealers can absolutely help. Whether you need a creamy or loose powder formula, an organic concealer can help diffuse imperfections while nourishing the skin around the eyes. But before you decide which of these natural concealers is best for you, let's break down the basics. 
What to look for in an organic concealer?
The best organic concealers should be infused with minerals, vitamins, and antioxidant-rich ingredients, not only hiding imperfections but nourishing the eye area and brightening it for good. They cover helped by Earth-derived mineral pigments and nourish with essential oils, like jojoba, coconut, avocado, castor oils, and beeswax to plant and flower extracts.
Don't they sound healthy to have on the skin while camouflaging imperfections? It gets better; in addition to being jam-packed with skin-nourishing properties, some organic concealers have SPF protection too. All these features can make out of your concealer, not a simple makeup product, but a way to make dark circles disappear in time, heal blemishes and protect your skin.
How do I pick the right concealer for me?
While concealers can have liquid, creamy, gel-, serum-like, or powder textures, one type is not suitable for everyone. Choosing your concealer depends on your skin type, ofc. Liquid and cream concealers are perfect for normal, dry, and combination skin types. There's just one snag about them: sometimes creamy concealers tend to crease when worn longer. For the best, set it with an organic setting powder.
Mature skin will always have to look for hydrating natural concealers, serum, or creamy textures, with anti-aging ingredients and antioxidant properties. Powdered concealer is a viable alternative to liquid ones. Still, although both have the same role, powder concealers are a better option for oily skin since they reduce shine and absorb excess sebum. Also, concealers can have several finishes, like matte, dewy, or satin. A matte finish is preferred for oily skin since it fades away the shiny look, while dewy and satin finishes work great for all skin types.
Lousy lighting can be responsible for the days your concealer isn't matching or blended enough onto your skin. The best place to apply concealer is near a sun-drenched window. Natural light reveals how the concealer performs!
The best natural and organic concealers
Because of the massive nebulous around what "natural" and "organic" mean in cosmetics, we've pulled out the greatest concealers from the most popular and trustful organic makeup brands. For a quick fix, the way to cover up your dark circles and imperfections is to use one of these best organic concealers for all skin types.
---


Most popular
PÜR Disappearing Ink Concealer
You can brighten and conceal with PÜR Disappearing Ink while also keeping your skin around the eyes protected and hydrated. The buildable liquid formula is a perfect companion for aging skin since it's enhanced with retinol, ceramide, and lactic acid, helping smooth texture while camouflaging. Thanks to the Diamond Complex, it reflects light away from imperfections while dramatically reducing the appearance of dark circles. There's more: it's intensified with shea butter, jojoba esters, urea, and glycerin for increased hydration. This concealer is where skincare meets makeup, making it one of the best natural concealers out there.
---

Best waterproof formula
bareMinerals BarePro Full Coverage Concealer
Bare Minerals Barepro Concealer is your ally for faking a good night's sleep, the one that lasts no matter the weather since it's waterproof. It conceals everything from dark circles, redness, or breakouts with a super light, creamy non-comedogenic formula that lasts all day, leaving an infallible matte finish. The formula is infused with bamboo stem extract, raspberry, and blackcurrant oils, plus squalane to keep your skin hydrated while the kaolin clay absorbs excess oil.
---

Full coverage
Aveda Inner Light Concealer
Like a filter in a bottle, this concealer provides full coverage with a semi-matte finish, rich texture, and lightweight feeling. The handy wand and soft tip make it super easy to dab and blend, gliding effortlessly on the skin. It's made with glycerin, light-reflecting minerals, and is plant-infused to add radiance while hiding puffiness and other imperfections. As a bonus, the murumuru seed butter and vitamin E assure moisture, so the concealer never looks cakey and blends really easily.
---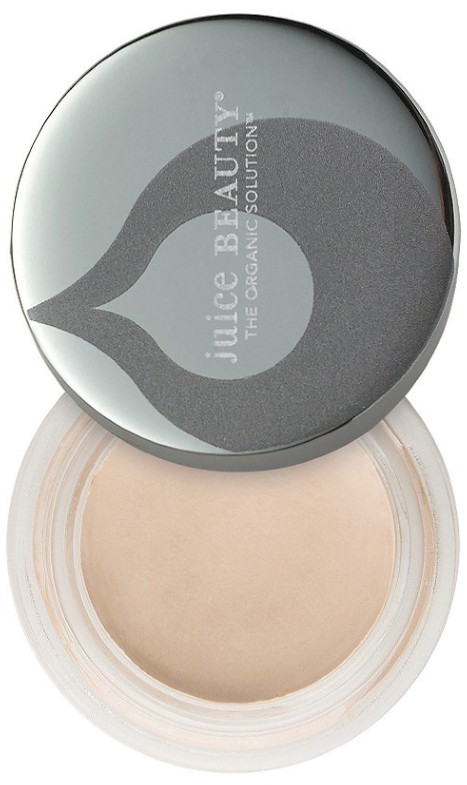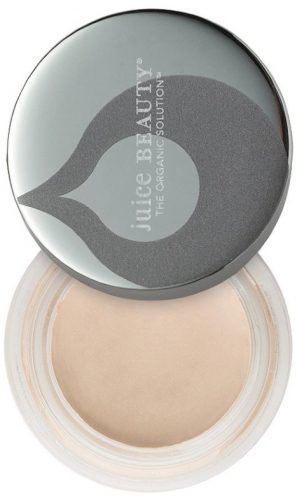 Best with antioxidants
Juice Beauty Phyto-Pigments Perfecting Concealer
For a creamy natural concealer, Juice Beauty PhytoPigments stands out. Made on organic coconut oil and castor seed oils base, it has a creamy texture that blends easily, moisturizing the under-eye area while assuring great coverage. The concealer is packed with a blend of antioxidant-rich sources, protecting your skin without ever creasing or settling into fine lines. P.S.: the rich pigments make it ideal for high coverage fans. Everybody seems to love this one; no surprise is among the best organic concealers out there for all skin types, especially dry and mature.
---


Best for dry skin
Pretty Vulgar Concealer
This is a multitasking concealer with a gel serum-like texture formulated to hydrate and provide medium coverage. Infused with minerals, vitamins, and Galactoarabinan (a big carbohydrate molecule that comes from the Larch trees), it keeps skin moisturized and makes it look fresh. It works wonders to conceal, highlight, define brows, and prime lids before eyeshadow to keep it in place. A true multi-tasker!
---

Best for anti-aging
Chantecaille Le Camouflage Stylo
This formula is packed with peptides, so it not only reduces puffiness and dark circles but also strengthens the skin around the eyes every time you wear it. It's also raved due to its botanical-based skin-calming ingredients, such as yeast extract and wheat. With the light-reflecting pigments, it attracts light while blurring imperfection's appearance. A dream to blend out, the crease-free coverage stays put throughout the day, gliding on a smooth finish.
---


Best with healing power
Jane Iredale Active Light Under-Eye Concealer
Don't just cover up your dark circles — reduce them. Jane Iredale Active Light Concealer handles nourishing ingredients (beeswax, plant oils) plus refreshing cucumber, and white tea extracts to soothe tired eyes and lessen dark circles look with each wear. With a single stroke of the brush, the moisturizing formula instantly reduces tired eyes signs, giving you that well-rested glow.
---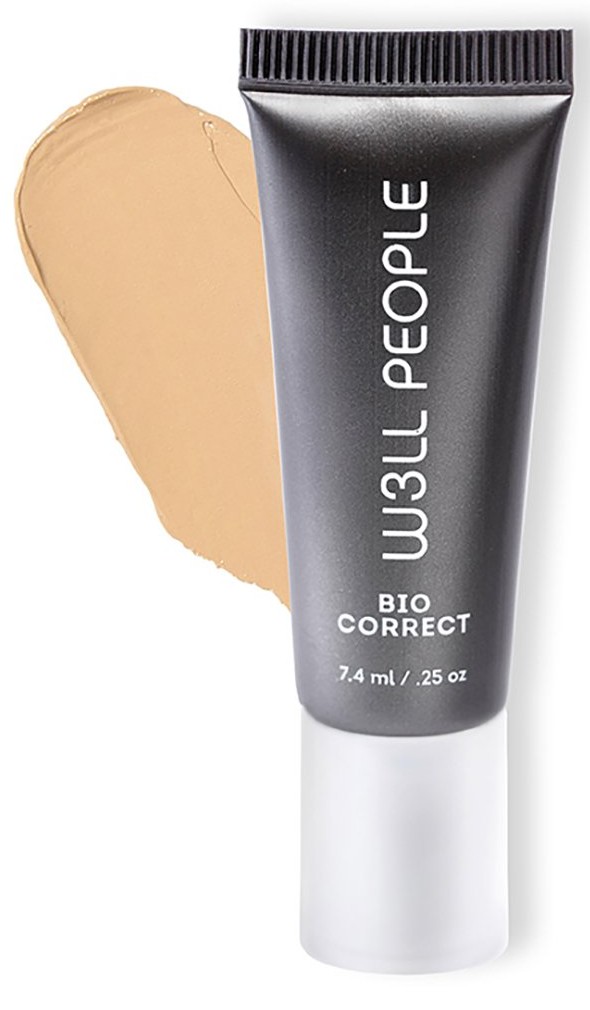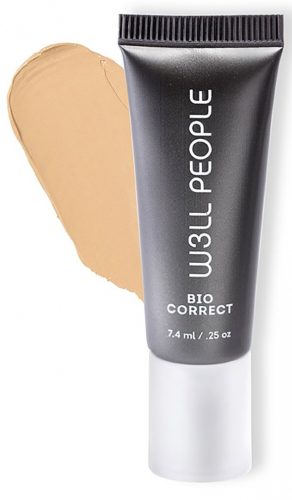 Best for sensitive eyes
Well People Natural Multi-Action Concealer
Looking for an under-eye concealer that not only covers naturally but also firms the skin? Well People has it. Instantly revitalizing and hydrating, this EWG-verified concealer wakes up the skin while effectively covering dark circles. The caffeine depuffs the under-eye area, peptide, and ceramide complex firms it, while the organic aloe leaf juice soothes. Also, it contains organic-sourced pomegranate seed and coconut oil to deliver even more hydration. This organic concealer banishes any skin imperfection without pity with smooth, blendable coverage and it's available in 20 true-to-skin shades.
---


Simplest formula
Ecco Bella FlowerColor Vegan Concealer
Easy on the skin, non-greasy, and superb dreamy coverage, this one is among the best natural concealers for a few reasons. It has a simple and clean formula that includes vitamin E, castor, jojoba, chamomile, calendula oils, and beeswax. It glides smoothly to cover dark under-eye circles, acne scars, and discoloration for smooth, even skin tone without caking or any greasy residue. Yes, it's vegan, cruelty-, paraben-, and fragrance-free. What a shame it only is available in two shades.
---


Best serum-like formula
Ilia Natural True Skin Serum Concealer
Ilia's concealer stands out by using aloe leaf juice as a base, plus a blend of plants and vitamins, vitamin C included. Its texture is creamy, lightweight, and serum-like feeling, layering and blending like a dream, without ever creasing. The satin finish helps brighten the eye area, making it look rested and fresh. As a huge bonus, Ilia Natural True Skin Serum Concealer is available in 20 shades, so you don't have to settle for close enough.
---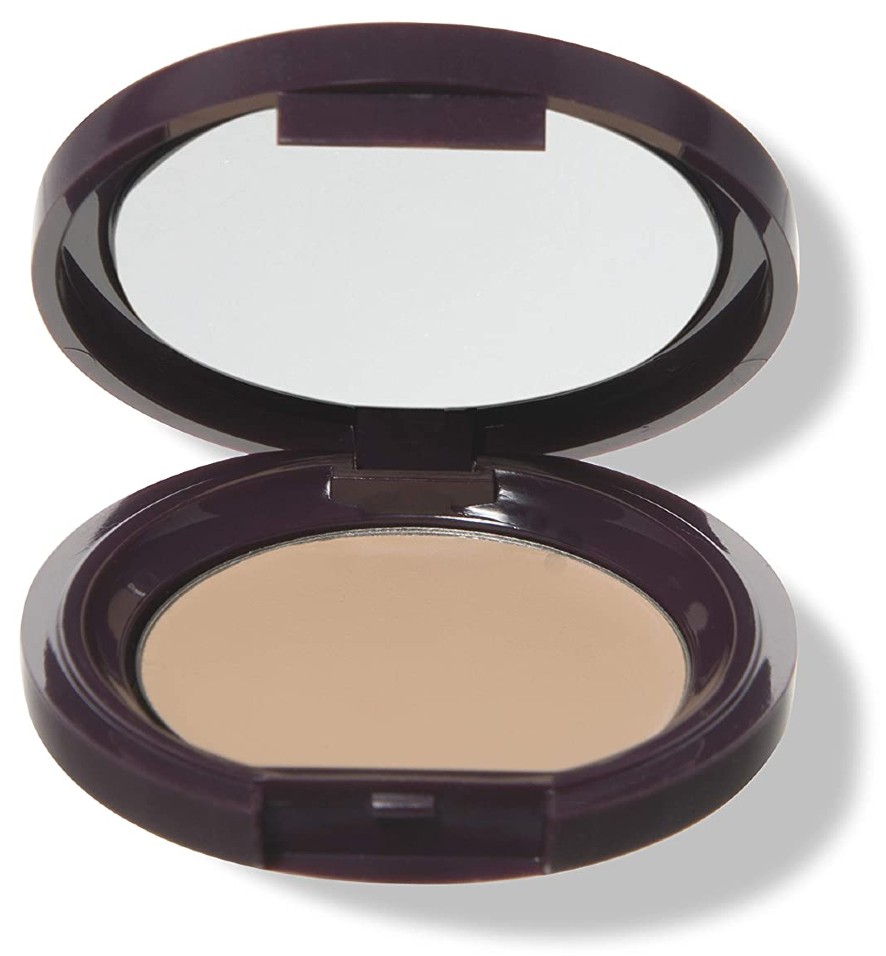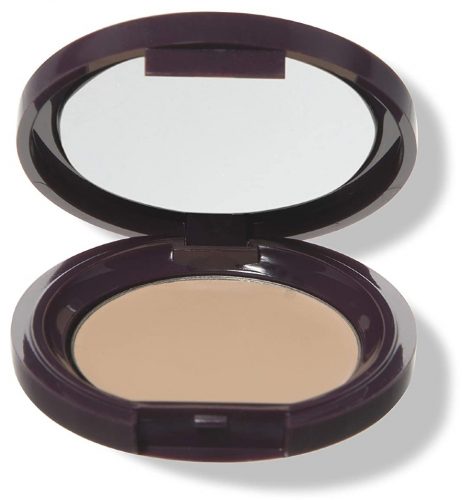 Best for dry skin
100% Pure Natural Long Last Concealer
If the delicate skin under your eyes tends to get too dry, consider a hydrating concealer like this one. With a rich, ultra-creamy formula, it offers full coverage with an opaque satin finish that lasts throughout the day. Plus, it blends seamlessly without caking or flaking and perfectly conceals dark circles for pristine-looking skin. The vegan formula includes shea butter, vitamin E, cocoa butter, rosehip oil to offer moisture, lavender, green coffee, chamomile to calm skin, plus vitamin C and grapefruit seed for antioxidant protection — really can't ask for more.
---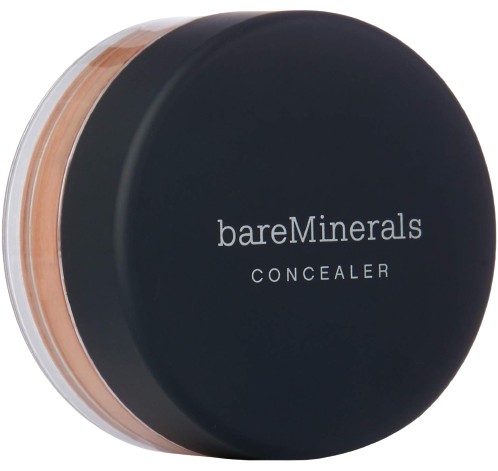 Best with SPF protection
bareMinerals Loose Powder Concealer
This fan-favorite provides enough coverage to hide your dark circles and imperfections with a lightweight texture that looks and feels like your skin (but better). And while it covers, it gives sun protection 20 SPF too! Made only with minerals, it assures that natural-looking coverage in a flash while being so clean. Dermatologist-tested, non-comedogenic, and formulated without parabens, synthetic fragrances, or synthetic oils, it's the best natural concealer for oily and sensitive skin types.
---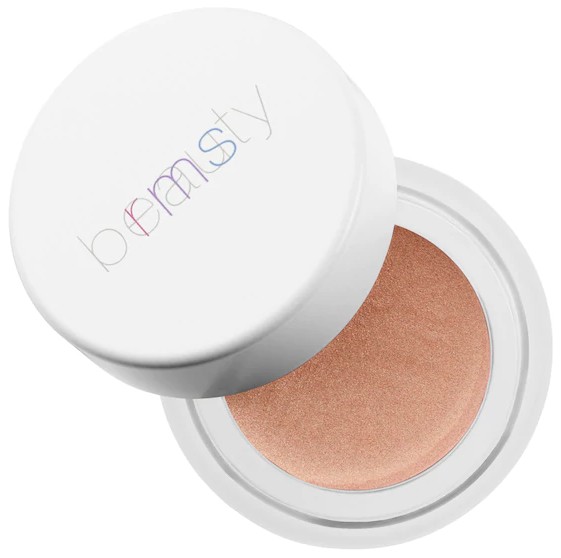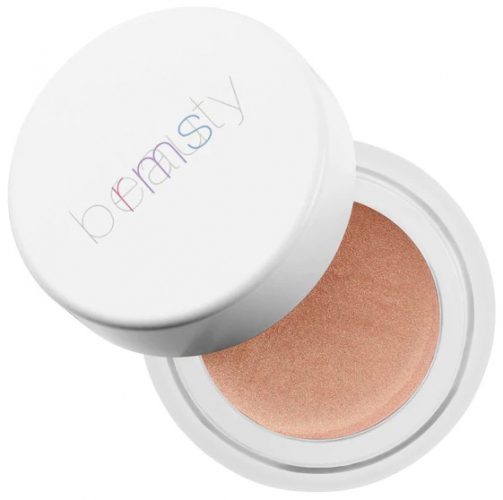 Broadest range
RMS Beauty Un Cover-Up Concealer
So, so clean. A genuinely must-have, this concealer has a lightweight-feeling, creamy texture that melts into the skin, looking like your second skin, since it was made to reveal healthier-looking skin, not just cover it up. Coconut, castor, jojoba oils, cocoa butter, rosemary extract, and beeswax are the MVPs that make out of this product one of the best organic and refreshing concealers. The finish is natural, so no one can tell you're trying to hide a Netflix marathon.