From clean mascaras to foundations, natural makeup products have taken the beauty world by storm. The number of people who want their products made from natural ingredients is constantly increasing, and the interest has extended to lipsticks, as well.
Lipsticks are a staple in anybody's beauty bag, touted as the item that, with a quick swipe, can transform the entire look. But the thought of having potentially harmful chemicals anywhere near our lips is rather scary, so looking for the best natural lipsticks that give a perfect pout without including toxic components makes oh-so-much sense. That's why organic beauty brands caught on fast by creating all sorts of lipsticks that give a host of natural and vibrant shades for all your moods.
Natural lipsticks are rich in antioxidants, hydrating oils, and vitamins that keep lips protected and nourished. Compared to traditional formulas that are made with synthetic colors and dyes, most organic brands use fruit pigments, herbal extracts, and earth minerals to create the ultimate shades for all skin tones. Other ingredients you'd rather not have in your lipstick include artificial fragrances, formaldehyde, phthalates, and BHA, all of which have been linked to allergic reactions or hormonal imbalances.
Expert insight: Regularly exfoliate your lips to avoid lipstick clinging to dry patches.
The best natural lipsticks
With the nebulous FDA regulations that allow brands to claim their products are natural and organic despite having unforgiving compounds, it's easy to get deceived. As such, we conducted hours of research to find the best natural lipsticks on the market, evaluating brands that work with third-party agencies like EWG, COSMOS, and ECOCERT. We paid particular attention to what ingredients the lipsticks are free-from to narrow down our selection and give you top-notch products only.
After considering dozens of brands and formulas, we landed on these 7 products that cater to different lip needs.
---
Jane Iredale Just Kissed Lip And Cheek Stain
Jane Iredale's lipstick checks all of our organic lipstick boxes, and close to 5,000 Amazon shoppers gave it 5-star reviews lauding it for its pretty hues and creamy feeling. Credit a blend of natural oils, including avocado and pumpkin, rich in fatty acids that nourish and hydrate without stickiness. The double-duty formula leaves a sheer shine with a subtle color that you can also use on the cheeks. We wish there were more shades available, tho.


---
Henne Organics Luxury Lip Tint
Henné Organics—a Swedish-inspired ecoluxury beauty brand—totally nailed it with this lipstick, which has an 88% organic formula. It comes in eight shades that feature neutrals and pops of colors to cater to each and every one of you. It's creamy and buildable from a sheer hint of color to a more opaque look, never feels heavy on the lips, and creates a dewy finish. We like that it provides deep moisturization thanks to coconut, castor, and avocado oils.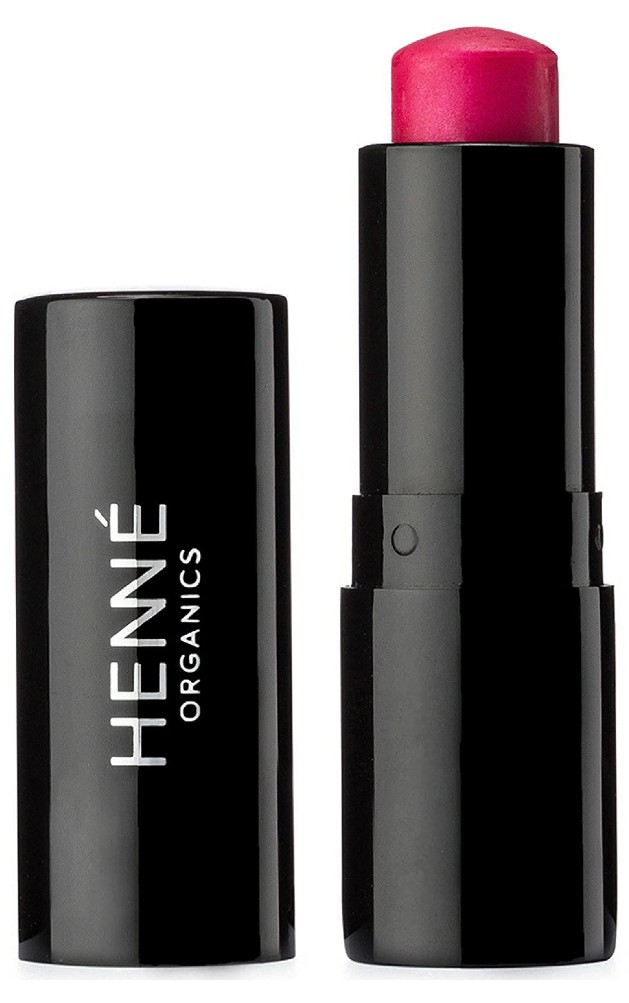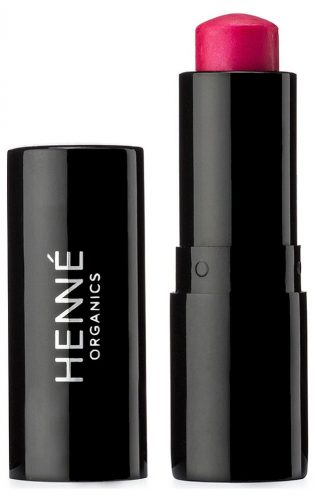 ---
Bare Minerals Hydra-Smoothing Lipstick
If you're looking for a natural lipstick that packs a punch in terms of pigmentation, we recommend this formula from Bare Minerals. Not only it has an insane range of 24 shades, from earthy nudes to blooming pinks that flatter all skin tones, but it delivers a hefty dose of healthy ingredients, including natural waxes, shea butter, and jojoba oil. One swipe will provide a creamy satin finish without looking or feeling heavy on the lips. Its minimalist formula is made with up to 76% naturally-derived ingredients and skips over 2,500 unforgiving compounds, such as parabens, fragrances, and PEGs.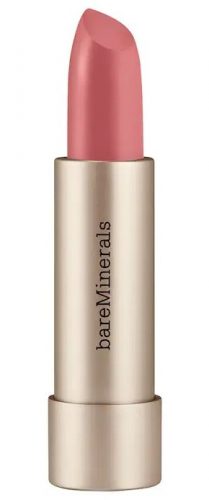 ---
100% Pure Fruit Pigmented Anti-Aging Lipstick
100% Pure created a natural lipstick that actually doubles as lip care. Colored by antioxidant-rich and vitamin-packed fruit pigments like plum, raspberry, and grape for a versatile range of high pigment shades, it leaves a satin finish and vibrant hues that stay put. On top of that, it's made with pomegranate oil and shea butter to keep your lips soft and nourished even when you're not wearing it.


---
Han Skincare Cosmetics Multistick
This hybrid K-beauty formula can be used to add a sheer pop of color anywhere on your face, from lips to eyelids and checks. It offers the prettiest touch of subtle color with a natural, woke-up-like-this finish. A shea butter base locks in plenty of moisture, and we also appreciate that there's a great lineup of shades—made with plant and mineral-based pigments—to flatter a wide range of skin tones. It's natural, vegan, and cruelty-free, and the packaging is made with recycled materials.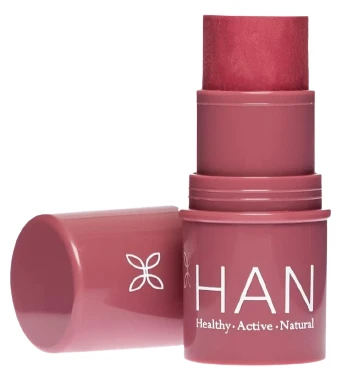 ---
Ilia Organic Color Haze
Want a matte finish from a lipstick that's committed to delivering a soft dash of color while being super-clean? Look no further than Ilia Organic Color Haze, made with nourishing oils and moisturizing waxes, that you can use on both lips and cheeks for a hint of color. Despite the matte finish, it never looks flat or dry, and it's actually nurturing on the lips. Bonus points for the metal applicator that allows for precise and fuss-free application on-the-go.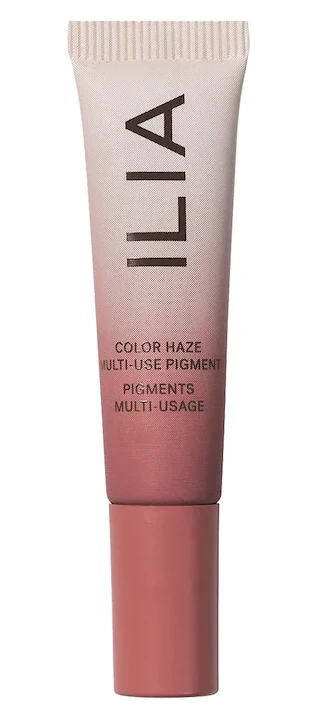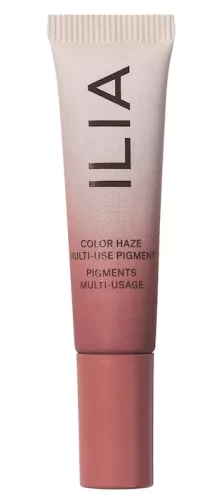 ---
Physicians Formula Organic Wear Nourishing Lipstick
Wallet-friendly price aside, this is jam-packed with antioxidants, hydrating oils, and proteins. The formula feels as nourishing on lips as the name implies, and its four shades provide the perfect rich pop of color and a velvety finish. Plus, it's hypoallergenic, dermatologist approved, and it skips over 150 potentially toxic compounds.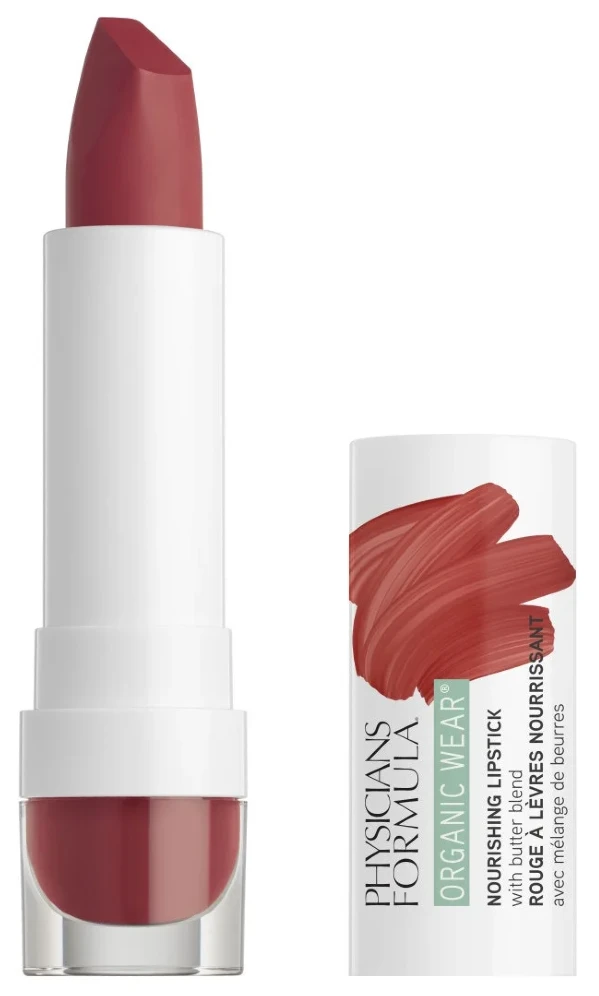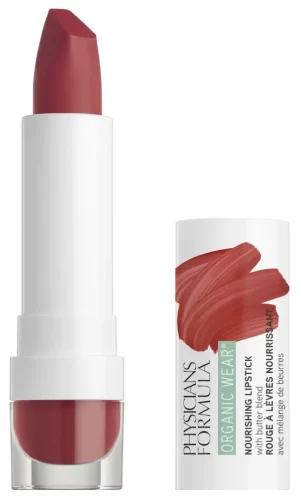 ---
Chantecaille Lip Chic
Or you can give your lips a hug of moisture and bold color with Chantecaille Lip Chic, a clean lipstick infused with hydrating hyaluronic acid and rich pigments. What's special about this one is that it combines the high-shine effect of a gloss with the rich, even coverage of a lipstick, resulting in a wash of full and gleaming coverage. The 23 shades look really sophisticated—most users attest to it.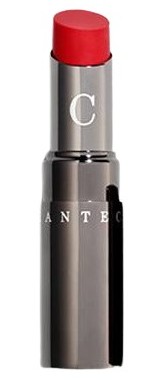 ---
Read next: Our 10 Favorite Natural And Organic Concealers