Organic beauty brands caught on fast with creating all sorts of lipsticks, giving a host of natural and vibrant shades for all of your moods. But it can be tricky to find the perfect organic lipstick for you with all the nebulous around what organic makeup really is. With the unclear FDA regulation, it's easy to get deceived. But don't worry. We're here to help you find the best organic and natural lipsticks that'll live up to your expectations.
Natural lipsticks are rich in antioxidants, hydrating oils, plus vitamins that keep lips protected. Instead of formulating them with artificial dyes, and preservatives most organic brands use fruit pigments, herbal extracts, and earth minerals to create the ultimate shades for all skin tones. Now, if you want a nude one or a vibrant shade that stands out in the crowd, a soft sheeny, satin, or matte finish, a creamy, or velvety mousse, they're all here — all shades, and finishes that flatter all skin tones and ages.
The best organic lipsticks
None of the products rounded up here is animal tested, so enjoy peace of mind knowing your lipstick is cruelty-free. Without further ado, we've narrowed down the best organic lipsticks we're obsessed with.
---


Jane Iredale Just Kissed Organic Lipstick
Top of the list is Jane Iredale's best-selling tinted lip plumper that delivers moisture, making lips look fuller. Plus, the lipstick is filled with peptides, shea butter, avocado, jojoba oils so that with each wear, lips become softer. Also, the beeswax delivers antioxidant protection and some more hydration — just great!
---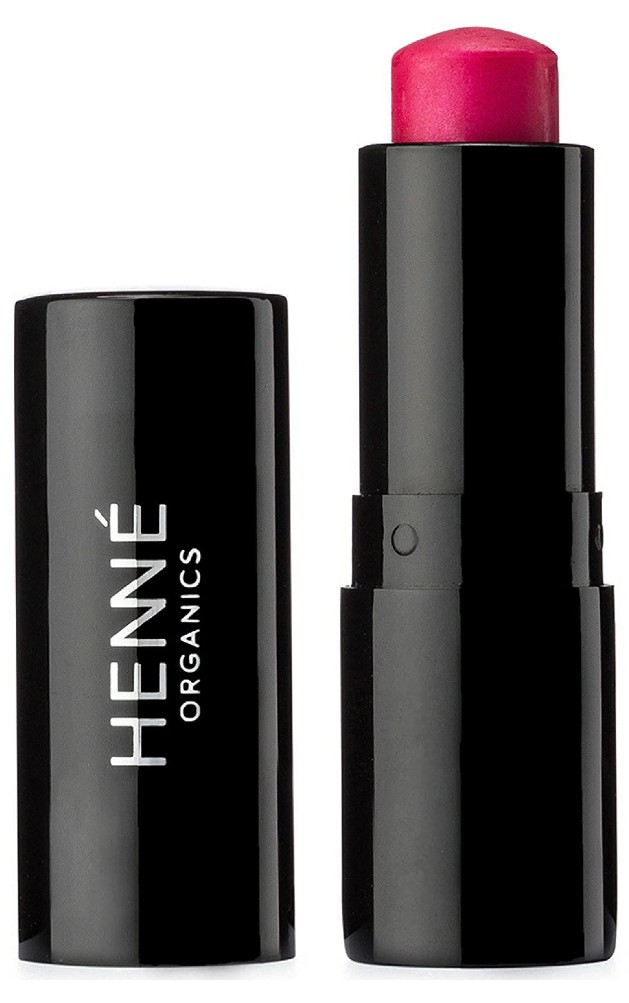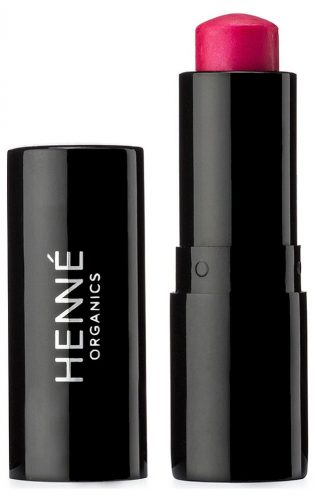 Henne Organics Luxury Lip Tint
With a 89% organic formula, Henné Lipstick gives a tint of color — flattering on all skin tones — and deep healthy nourishment. It gives only the very best for your lips with organic coconut, castor seed, jojoba, and avocado oils. Azalea and Coral shades have a shimmer added to them, yet not glittery, while Intrigue and Bare are more matte, FYI.
---


100% Pure Fruit Pigmented Anti-Aging Natural Lipstick
100% Pure created the perfect organic lipstick! Colored by antioxidant-rich and vitamin-packed fruit pigments like plum, raspberry, and grape for a versatile range of high pigment shades, it leaves a satin finish and vibrant hues that last all day. On top of that, it's made with pomegranate oil and shea butter to keep your lips soft and nourished even when you're not wearing it. The best organic lipstick without compromising hues.
---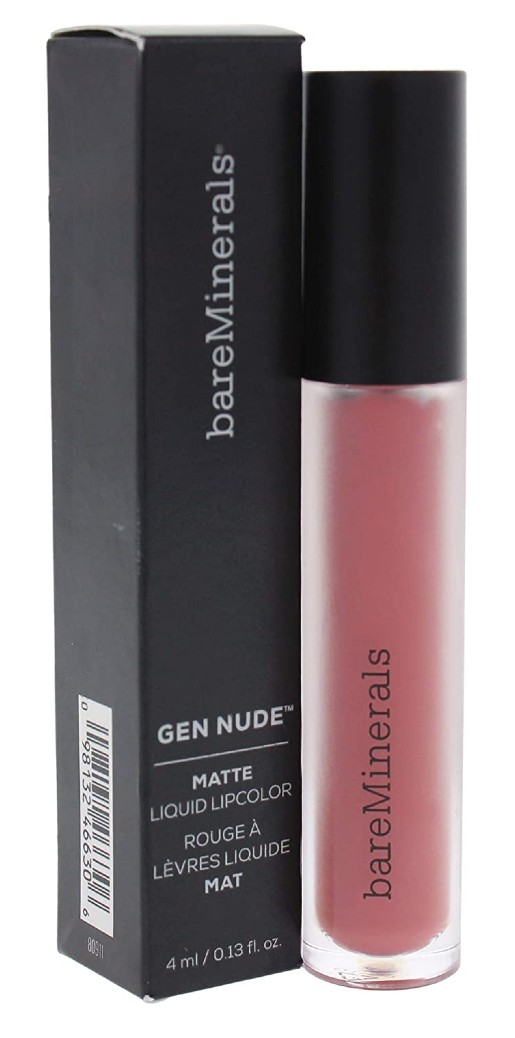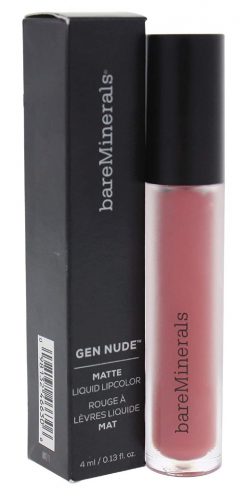 bareMinerals Statement Matte Liquid Lipstick
This one is made with moisturizing ingredients to counteract dryness and keep lips hydrated. At the same time, its full-coverage pigments are suspended in a silky formula that glides over lips easily, drying to a long-wearing, natural matte finish with a subtle vanilla scent. The flexible paddle applicator delivers full color in one sweep, perfect for creating bold nude lips look. Extra smooth, transfer-resistant, bareMinerals's product keeps lips hydrated and has bold reds, pinks, and berries for all skin tones — you'll love it!
---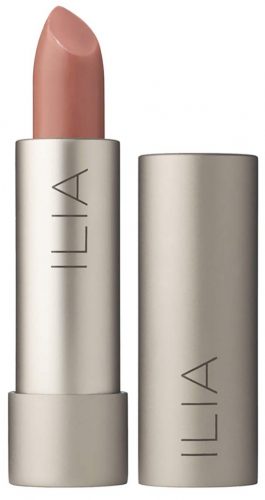 Ilia Organic Lip Conditioner
A cult-favorite classic, this lipstick is Ilia's first product, still adored by many, thanks to its tint of color and significant moisturizing effect given by cocoa butter, sesame oil, and vitamin E. Basically, it's a blend of organic ingredients available in a wide variety of shades, a must-have for on-the-go. It's the best organic lipstick for those who want a dash of color with the nurturing benefits of a balm. It colors and nourishes with each swipe, try it yourself!
---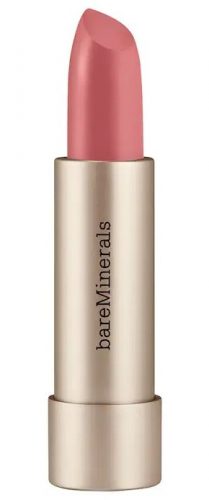 bareMinerals Mineralist Hydra-Smoothing Lipstick
A shiny satin finish, balmy at the same time that smooths your lips each time you wear it — all day long. It ticks all the boxes, literally. The vegan formula is made with sea buckthorn fruit oil to provide hydration, olive oil to intensify the color, while pomegranate and jojoba seal in moisture for softer lips. Plus, there's a multitude of great shades you can choose from!
---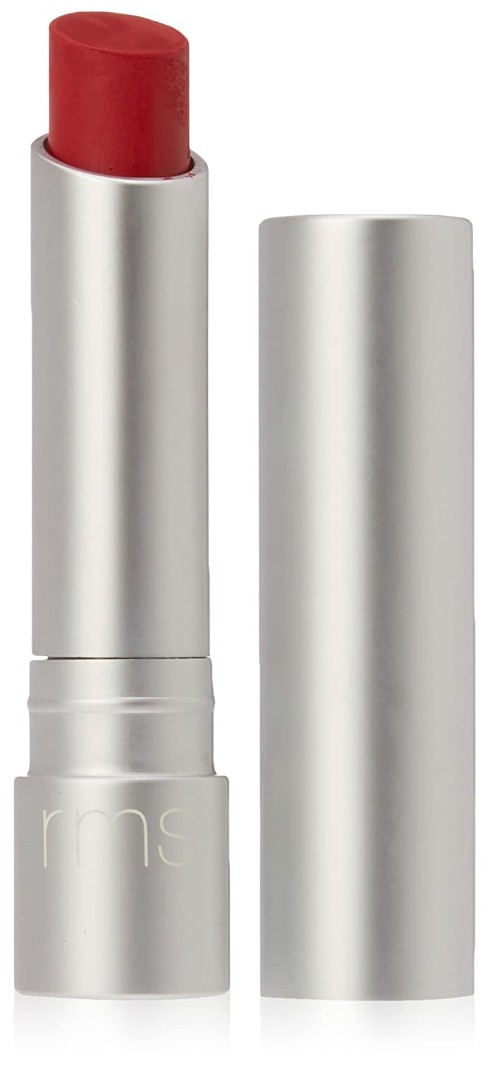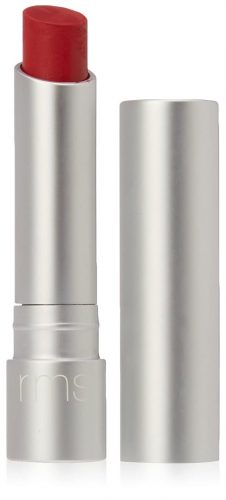 RMS Beauty Wild With Desire Organic Lipstick
RMS Beauty succeeded in creating a terrific lipstick with 15 shades that provides ultimate hydration and maximum color payoff. We like it because it's clean, formulated with natural moisturizing and softening agents such as castor seed oil, shea and cocoa seed butters. Perfect for everyday wear, RMS organic lipstick resists throughout the day without the need for touch-ups. Long-lasting, unique colors, and organic formula — you can't ask for more!
---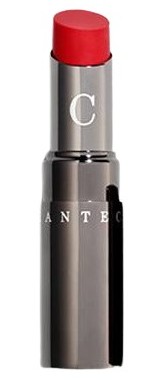 Chantecaille Lip Chic
We couldn't make a list of the best organic lipsticks without featuring Chantecaile Lip Chic. The vibrant shades deliver great 22 colors, and the nourishing texture feels like a dream layering on lips. That is because the lipstick is formulated with hyaluronic acid, microcrystalline wax, vitamin E, and peptides that give it a soft feeling and moisturize lips. From bold red to soft nudes, Chantecaille organic lipstick has them all!
---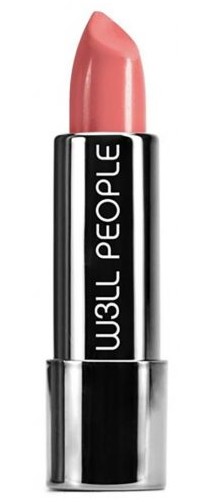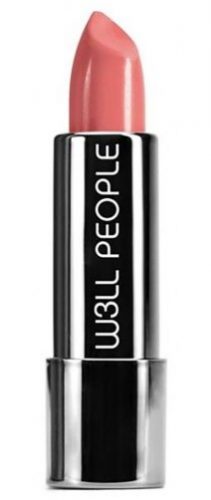 W3LL PEOPLE Semi-Matte Organic Lipstick
A lipstick that feels like a luxurious treatment that has a high-impact hydrating effect. With a semi-matte finish, this lipstick has a plant-based formula that creates a feathery texture on the lips with deeply-pigmented hues. It provides your pout with a combination of nourishing ingredients, vitamins, and omega oils, while all these versatile shades flatter all skin tones; definitely a must-have.
---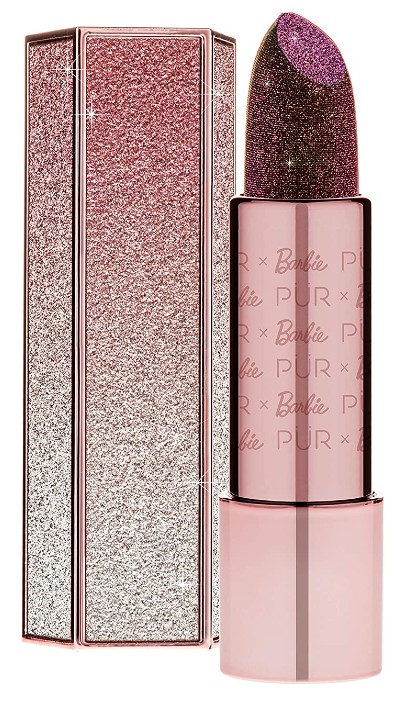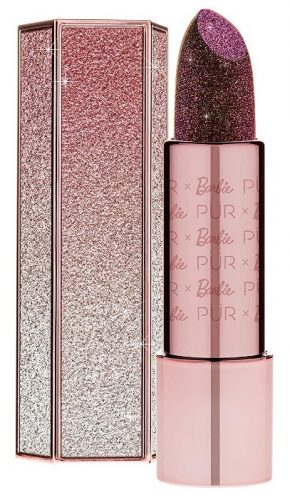 PÜR Cosmetics X Barbie Iconic Lipstick
Just look at that fun, confetti-like packaging! Inspired by the Barbie world, this limited-edition lipstick is infused with a richly pigmented nourishing formula, all-tones-flattering. It was made to spark your expression with a color that truly pops. Of course, it's made without any trace of paraben or gluten, is cruelty-free, and vegan-friendly.
---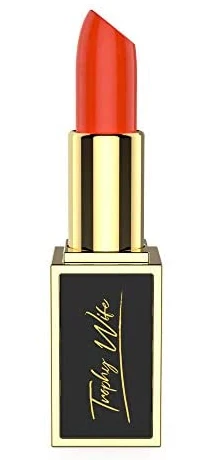 Trophy Wife Natural Vegan Lipstick
Looking for a semi-matte finish and vibrant color? Trophy Wife Natural Vegan Lipstick is made with natural, good-for-skin ingredients, super hydrating, while its sweet fragrance comes from strawberries. Long-lasting and rich in color, this vegan-friendly lipstick is devoted to maintaining the perfect pout while being safe for skin. Worth mentioning, the lipstick tube is so cute and elegant, having a secure closure perfect to have on the go.