If you've dealt with acne long enough (as I did — 11 years, say what?!), you know the worst part about it is not acne itself but the scarring that lingers on. And here I'm not talking about all these red or dark spots that exfoliation or a few facials can fade away, but about the atrophic scars. Such scars develop when the skin can't regenerate tissue correctly, a fact related to enzymatic degradation of collagen fibers and subcutaneous fat due to severe acne. Basically, it's an indented scar that heals below the normal skin layer tissue, leaving behind the oh-so-much-unwanted scarring (ice pick, rolling, and boxcar scars).
Here is where the best derma rollers for acne scars come to help.
What are derma rollers?
Are these tools foreign to you? Simply put, a derma roller is a small wheel with a bunch of (titanium or steel) itty-bitty needles. When you gently roll a derma roller on the skin, it goes deep enough to send a signal to the brain that tells your tissue to regenerate itself. In other words, derma rollers boost collagen formation, allowing the skin to renew itself.
What are the benefits of using derma rollers for acne scars?
As long as you create tiny controlled injuries, derma rollers are going to improve the look of the skin through collagen boost. When new collagen produces, it helps form fibroblasts, upon which new, healthy cells can grow. This is how acne scars are diminished and overall skin texture improved.
Which derma roller size is best for acne scars?
The best size for derma-rollers to minimize acne scars is 1.0mm for shallow acne scars and for deep acne scars 1.5mm will do. However, to stay on the safe side, don't use a derma roller with needles bigger than 0.5mm at home. For bigger sizes, you should make an appointment with your cosmetician for a microneedling session.
How often can I use the derma roller?
The best is to treat your skin with a derma roller once a fortnight — you get the desired result without harming the tissue. It's essential not to overdo it, as you risk producing the opposite effect, damaging your skin.
P.S.: Remember to replace your derma roller after 10-15 uses.
How do I prep my skin for microneedling?
Before anything, you have to decide if it's a good day for performing the procedure because you should never do it on active, severe breakouts, wounds, or eczema. Also, bear in mind that it's ideally not to apply makeup for the next 24 hours after dermarolling. Every time before and after you use the derma roller, make sure you have alcohol nearby — it's crucial to disinfect it every time pre using it and after that. Also important: take a break from retinol use a few days before dermarolling.
It's okay if you apply a serum before dermarolling since it will act as a barrier between the needles and your skin. You can use either hyaluronic acid serums, vitamin C serums, or niacinamide serums.
What products should I use after dermarolling?
When the tool is rolled over the skin, it punches lots of tiny holes, so what you apply right after will get absorbed quickly. Try to use soothing products because you have created all these little pathways, so everything will get in your skin way more intensely, and you don't want anything harsh.
What to expect after the treatment?
After dermarolling, you'll notice your skin turn red, but that should clear until the next day. The sensation feels a bit like sunburn for 24-48 hours. Besides, your skin will get very dry, so it's important to keep it hydrated!
What to avoid after dermarolling
Stay away from any comedogenic products that may block your pores. Likewise, don't use products with alcohol — after the treatment, your skin will get really thirsty, so better avoid something that'll dry it even more.
Last but not least, steer clear of harsh ingredients like salicylic acid, glycolic acid, or anything with synthetic fragrance. Wait at least two days before you reintroduce these ingredients into your regimen. Also, avoid direct sunlight for the next three days and always wear sunscreen.
The best derma rollers for acne scars
Now that all your questions are answered, here are the best derma rollers to minimize acne scars and transform your skin. Let's roll!
---
1. BeautyBio GloPro Microneedling Device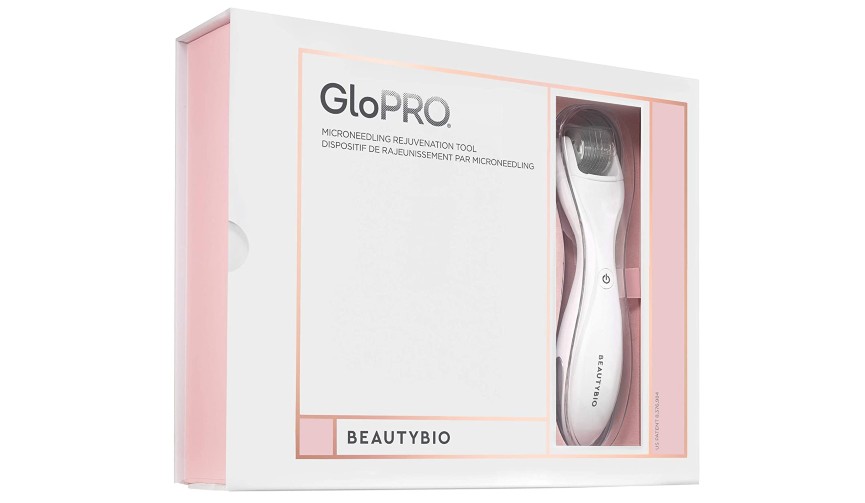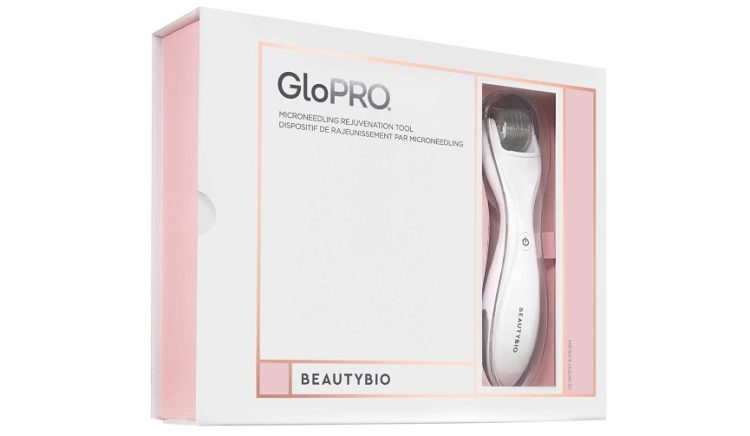 The first spot on the best derma rollers for acne scars roundup is taken by BeautyBio GloPro Device, created by the inventor of micro-needling technology. The tool uses 540 needles of 0.3mm, supporting cell turnover and collagen production, which in turn diminishes acne scars and fine lines while amplifying product absorption for boosted benefits. Additionally, BeautyBio GloPro features a microcurrent to up all these effects even more. It's also working with red light too — the one that penetrates the tissue most, acting to produce collagen.
---
2. Sdara Skincare Dermaroller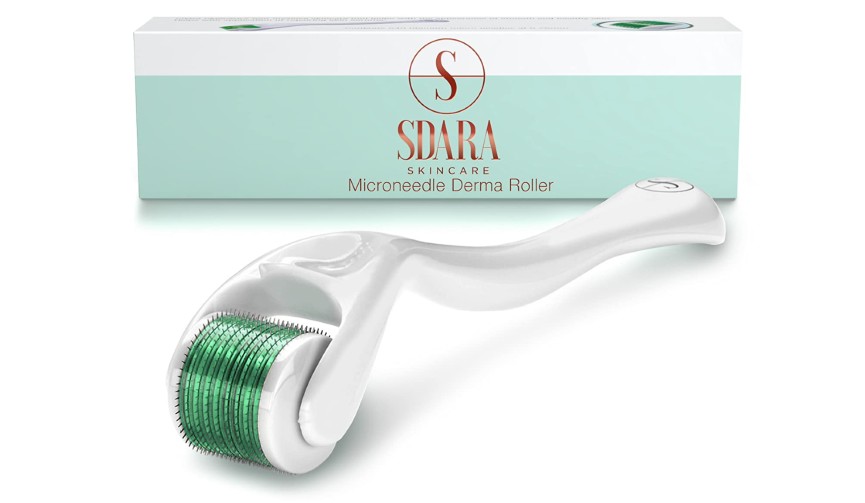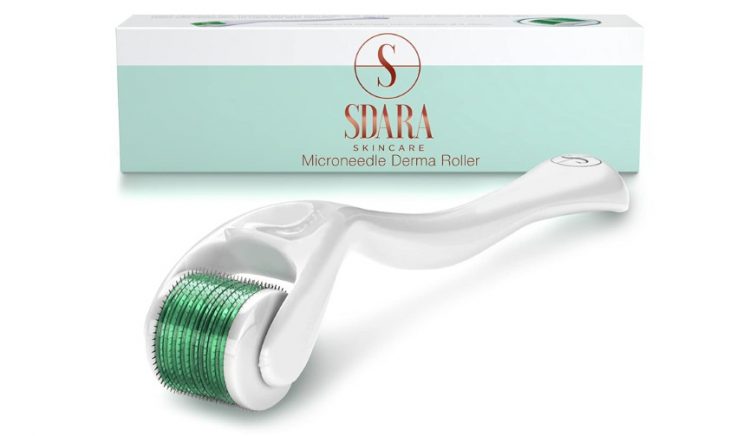 If you're not willing to pay $200 for a derma roller, this one truly raves on Amazon while it's budget-friendly. Its 540 needles (of 0.25mm) slough dead cells away to reveal brightened, smooth skin with less visible acne scars when used in the long run. It doesn't really need a lot of presentation — browse the reviews yourself, everybody is happy about it.
---
3. Koi Beauty Derma Roller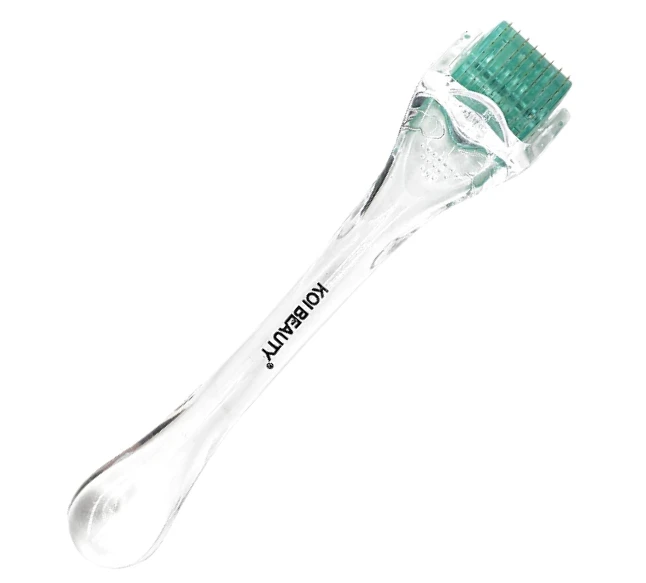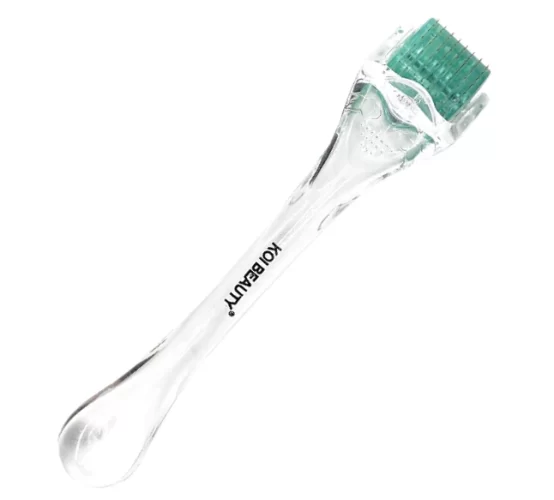 Another of the best derma rollers for acne scars comes from Koi Beauty which everybody in the know prises. Here's why: firstly, it has microneedles available in more sizes, from 0.25mm for beginners to 2.0mm, which I wouldn't recommend for home use, but a maximum of 0.75mm if you're not a derma roller virgin. Secondly, the 200 cone-shaped pins are plated with 24K gold, so they won't bend or rust. Scroll gently on the skin, pair with a reparative mask or serum, and say hello to a smoother and softer texture.
---
4. StackedSkincare Micro-Roller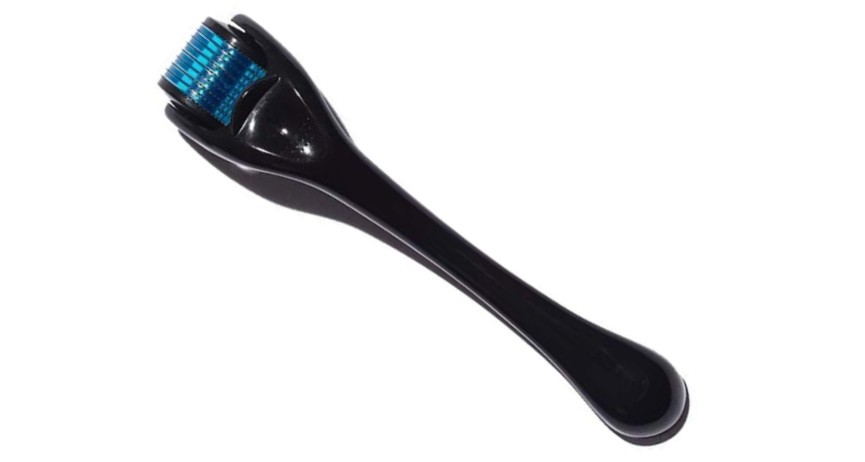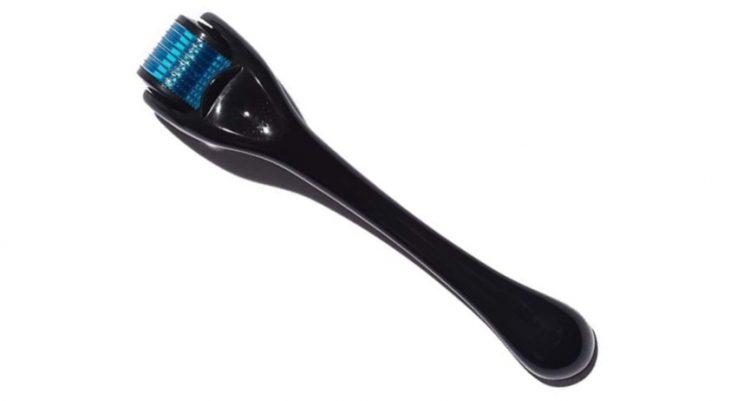 Use this derma roller for acne scars if you're a first-timer. Aesthetician developed, the tool features a slim design, making it easy to reach spots like the nose's sides. Its stainless steel needles are super tiny (0.2-mm), exfoliating the skin without causing any injury, but helping promote cell regeneration revealing an evener tone and creating a plumping effect.
---
5. Lolysenta Derma Roller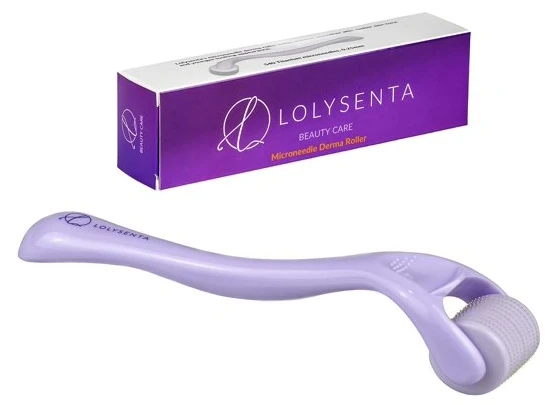 Maybe the most derma roller on Amazon, this one boasts 540, 0.25mm titanium needles. Lolysenta Derma Roller is made for whoever wants to minimize acne scars and lessen fine lines, promoting a healthy-looking and even appearance with regular use. It's the best derma rollers for acne scars at a mega affordable price.
---
6. ZustBeauty Dermaroller Kit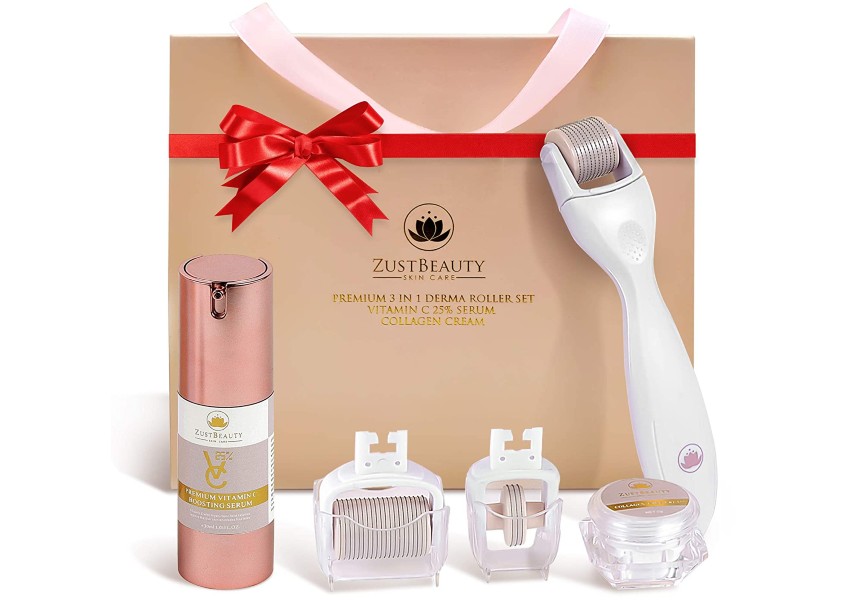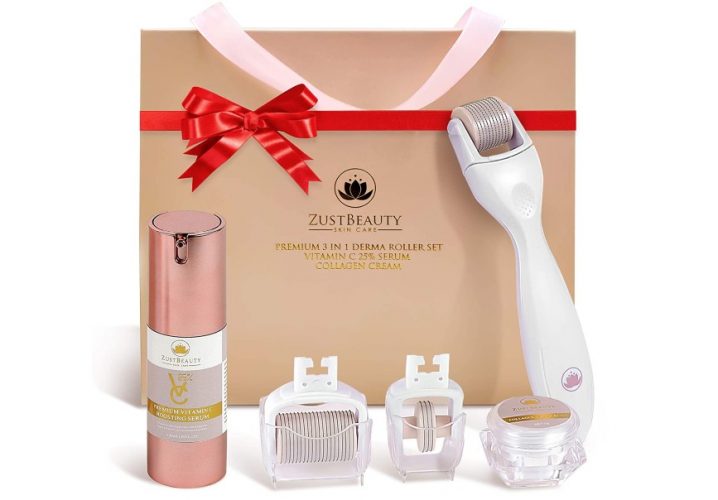 Or you can try this set that comes with three replaceable roller heads. One is for the face, one for the eye area, and a bigger one for the body so that you can use this topnotch tool from head to toe. Not only that, but you'll also get a collagen cream to soothe and calm your skin, plus a serum infused with hyaluronic acid, niacinamide, and vitamin C for added benefits. This mix aims to hydrate, brighten, and even tone, minimizing acne scars look. Indeed, ZustBeauty Kit is another of the best derma rollers for acne scars.
---
7. Glemme Microneedle Derma Stamp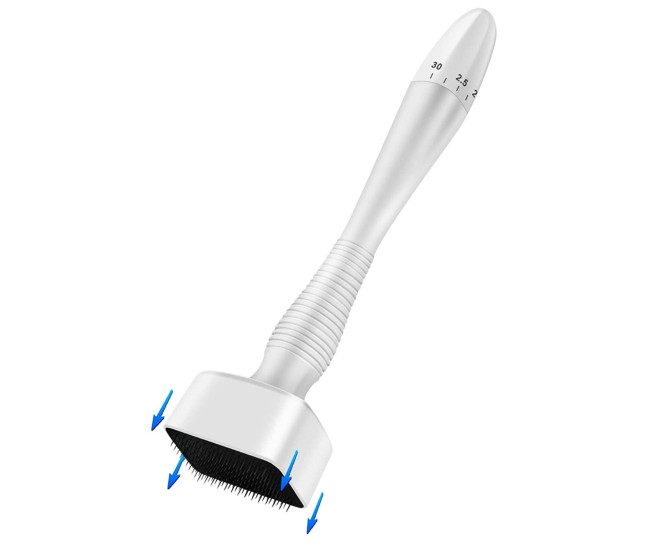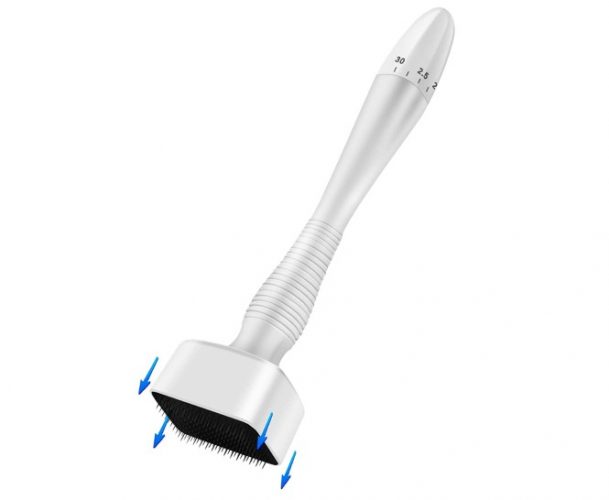 This one is slightly different from a derma roller but has the same goal: to smooth the skin's surface. It features 140 micro-fine needles made of surgical-grade stainless steel on a stamp which you have to press on the skin gently instead of rolling. The best part about it? It features adjustable needles, from 0.5 to 3.0 millimeters, which you can use on your face and body, making it an excellent choice for deep scars.