Whether you're dealing with dark patches, sun spots, or post-acne marks, seeking out the best creams for hyperpigmentation can help address all of the above. Creams are the pillars of any beauty routine, keeping skin hydrated, nourished, and protected from external stressors. But if you're looking to take your skincare game up a notch and achieve an even, bright complexion, look for products that pack a punch with brightening ingredients—like the one I'm going to share with you. However, because creams contain thickening agents that make them sit on top of the skin instead of penetrating it, they are more effective for superficial discoloration rather than stubborn dark spots. To really knock out those blemished areas, use a dark spot-correcting serum in conjunction with a targeted cream for hyperpigmentation.
What creams can correct hyperpigmentation?
Creams formulated to correct hyperpigmentation include brightening agents that inhibit the pigment responsible for skin discoloration (melanin). The most effective ones are vitamin C, alpha arbutin, azelaic acid, resveratrol, kojic acid, licorice root, and resorcinol. They go a long way to fight the root causes of hyperpigmentation and give your skin a more even, radiant appearance. Other depigmenting ingredients include:
Alpha-hydroxy acids, such as glycolic and lactic acids: Give mild exfoliation and work by encouraging pigmented and damaged cells to slough off so that new, brighter cells can replace them.
Retinol: This vitamin A derivative improves hyperpigmentation by promoting cell renewal and interfering with the transfer of dark pigment to the skin's surface.
There is no doubt that using products made with these actives is one of the keys to getting rid of blotchy patches and unlocking luminous skin. Applying them regularly and wearing sunscreen every day is the perfect solution to prevent further discoloration and minimize the risk of skin cancer.
I and my team spent quality time researching and vetting the best creams to diminish hyperpigmentation and it turns out these are the most solid options. They're all formulated with tried-and-true bleaching agents and get the job done when it comes to adding a touch of radiance to the skin.
---
1
Ole Henriksen C-Rush Brightening Double Crème
As one of the top-performing creams for hyperpigmentation, this one uses three sources of vitamin C with one purpose in mind: to get you a flawlessly even tone. Plus, this trifecta of vitamin C supports collagen production to increase firmness and moisture retention while neutralizing free radicals and decreasing the chances of hyperpigmentation. The antioxidant benefits are further fuelled by lemon, orange fruit, and camellia extracts. As the name suggests, this cream has a gel-like texture that absorbs fast and without tackiness or stickiness.
---
2
Dermalogica Powerbright Overnight Cream
Get rid of dark patches while you Zzz with Dermalogica's Powerbright Overnight Cream. It's made with pumpkin enzymes to resurface gently, eliminating pigmented cells over time, while niacinamide blocks the production of melanin (skin pigment-producing cells). And if it wasn't enough, the formula is also powered by hexylresorcinol and vitamin C, two of the most potent skin brighteners in skincare. Slather it across your face as the last step of your nighttime skincare routine, and get ready to wake up to an evener tone each morning.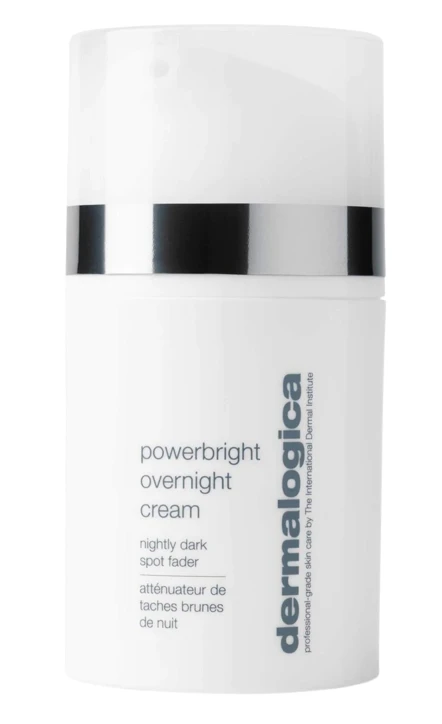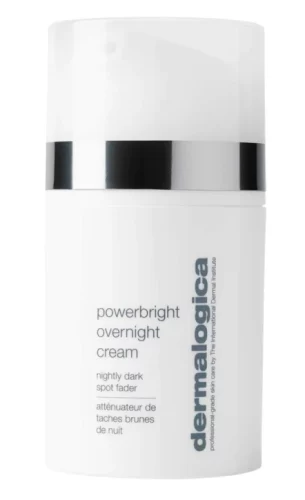 ---
3
Peter Thomas Roth Potent-C Bright & Plump Moisturizer
As good as vitamin C is, it comes with a caveat: it quickly oxidizes when in contact with light and air. For this reason, Peter Thomas Roth Potent C- Moisturizer uses 10% THD ascorbate, a stable vitamin C that's also oil-soluble and can penetrate the skin to trigger significant changes. The formula is also intensely moisturizing due to hyaluronic acid, amino acids, and shea butter. Rich, yet light, the cream relieves skin instantly without feeling heavy and leaves behind a natural glow. Although some reviewers note they're not fond of the scent of this moisturizer, I've been using it for months and I don't find it unpleasant.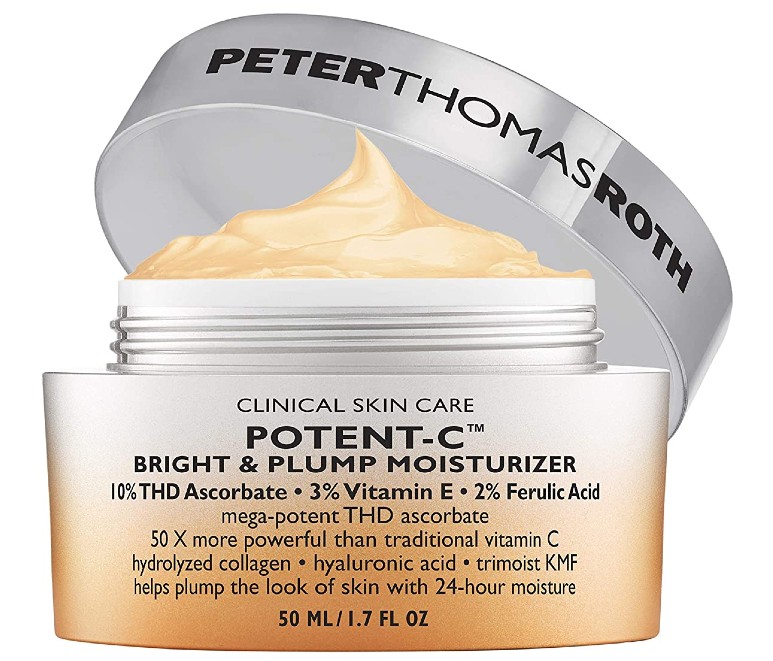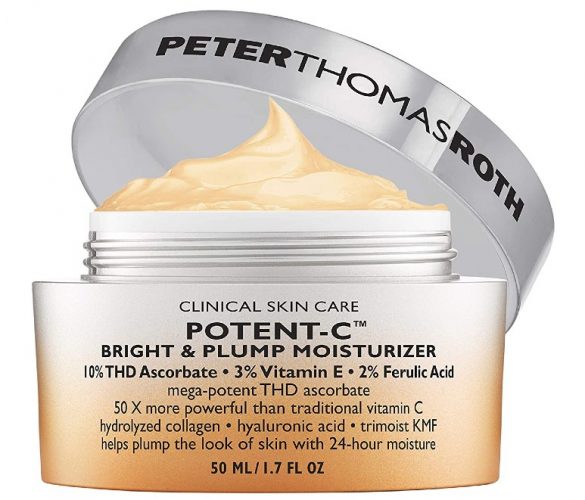 Read full review: Peter Thomas Roth Potent-C Moisturizer
---
4
Caudalie Vinoperfect Brightening Glycolic Overnight Cream
This cream works on multiple fronts to reveal your most luminous skin. Thanks to glycolic acid and papaya enzyme, it gently exfoliates the skin's surface, while grapeseed oil (rich in resveratrol) inhibits pigment production, fading hyperpigmented spots over time. Use it in your PM routine and enjoy glowy skin by morning. P.S.: You can also apply it in a thicker layer, like a mask, and let it act throughout the night for boosted effects.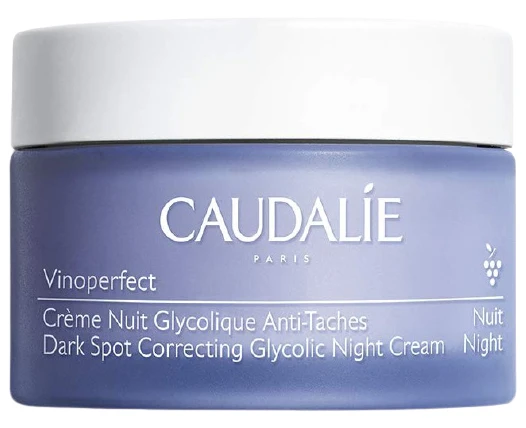 ---
5
Neutrogena Bright Boost Brightening Moisturizing
Neutrogena Bright Boost is the best cream for hyperpigmentation you can find in drugstores that's also wallet-friendly. It tackles dark spots with mandelic acid (AHA), Neoglucosamine (exfoliating amino sugar), and polyhydroxy acid (gentle exfoliator). There's also squalane to seal moisture and help keep the skin defended against external woes. This dermatologist-tested cream is one of the most popular on Amazon, having got close to 15,000 5-star reviews.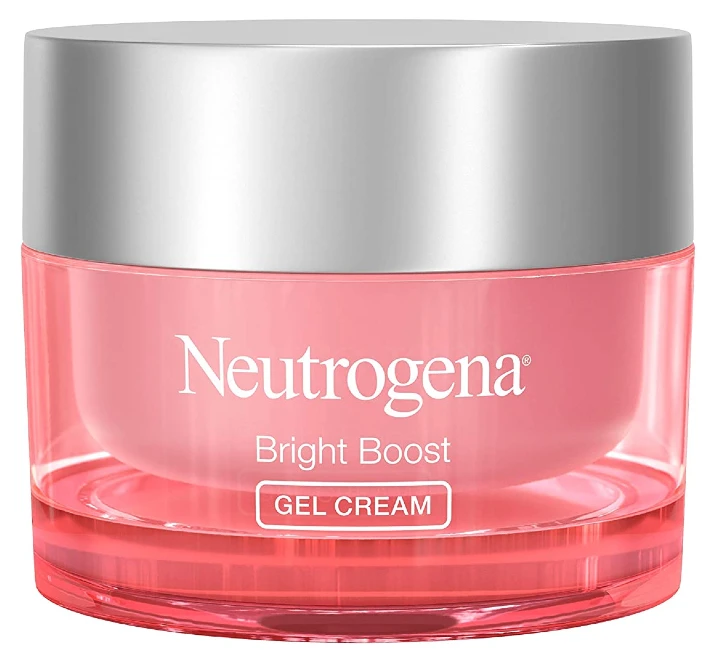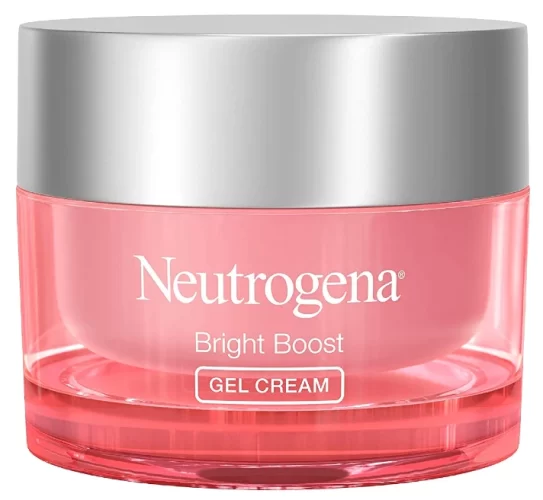 ---
6
Clinical Skin Retinol + AOX Renewal Cream
Retinol and vitamin C are the MVPs for brightening skin, and this medical-grade cream formulated them both at an optimal pH to deliver without causing irritation. Green tea, resveratrol, and vitamin E add to the antioxidant powers, while hyaluronic acid and glycerin impart the perfect amount of lightweight hydration. And thanks to four ceramides (emollients), you'll feel your skin baby-soft as you slather this cream on your face. All in all, it's great to correct hyperpigmentation and aging signs and pamper your skin at the same time.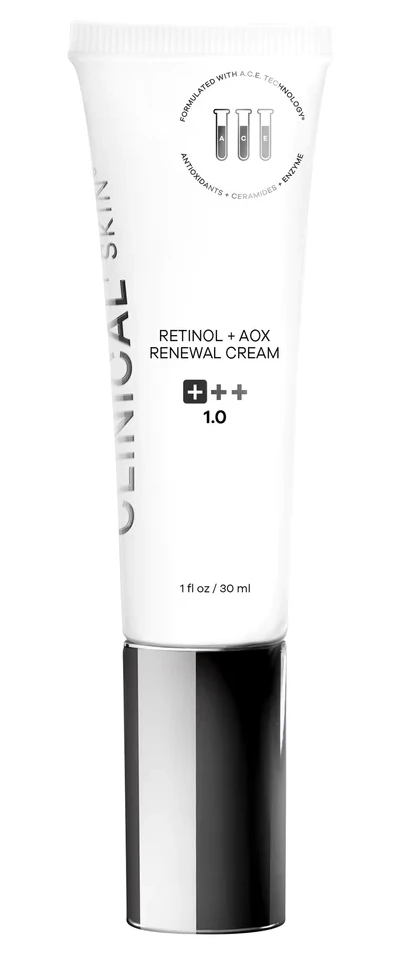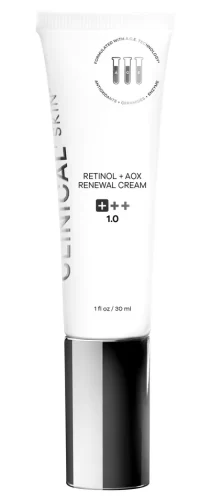 ---
7
Allies of Skin Retinal & Peptides Repair Night Cream
If you're willing to spend top dollar on your skin, invest in a premier brightening cream that also repairs and protects. Since it's spiked with five of the most potent dark spots correctors, Allies of Skin shortly became one of the most demanded (and lauded) creams for hyperpigmentation. Retinaldehyde (a more potent form of retinol), phenylethyl resorcinol, glutathione, and niacinamide, fade darkly-pigmented patches while a slew of peptides reinforces and retexturizes the skin. You'll be pleasantly surprised by its luxurious, non-greasy, and lightweight feeling.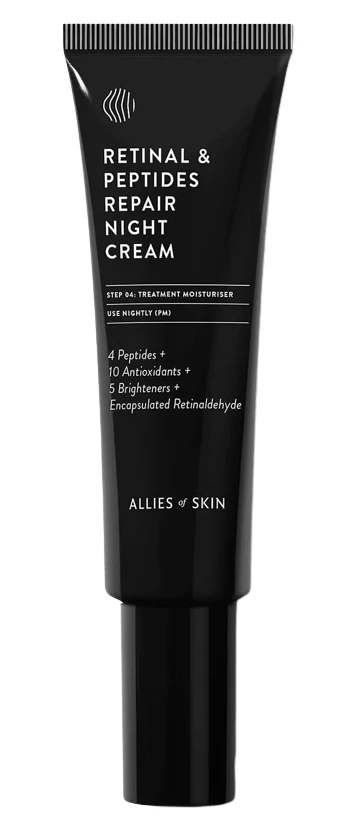 ---
8
The Ordinary Azelaic Acid Suspension
This cream addresses people with breakout-prone skin that struggles with post-inflammatory hyperpigmentation. Packed with 10% azelaic acid, a powerful melanin inhibitor that also has anti-inflammatory and antibacterial properties, it effectively heals pimples and fades blemishes. Because quite a few reviewers complained about the moisturizer being thick and peeling, here is how you use it properly: Apply a pea-sized amount and only after your serum has fully absorbed into the skin.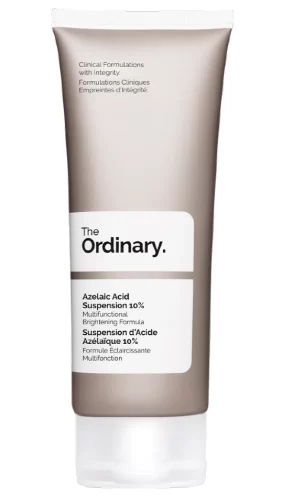 ---