If you've landed here in search of the best serums for hyperpigmentation, it means you've come face to face with the challenge of an uneven skin tone. To cut to the chase, these dark patches occur when an excess of melanin deposits in your skin's outermost layer. This can happen because of sun exposure, hormonal changes, age, inflammation, and even acne breakouts. That said, the key to treating hyperpigmentation and attaining a flawlessly even complexion lies in reducing the pigment level in your skin. Luckily, the serums we've lined up ahead are masters at tackling this issue head-on. They're packed with a whole host of brightening ingredients that work at a cellular level to inhibit melanin and restore even-toned skin. Better yet, most of these serums have a proven track record of preventing the formation of new dark spots.
What ingredients to look for in a hyperpigmentation serum
In short, you need a serum that contains active ingredients that treat hyperpigmentation at its source. These ingredients fall into three primary categories: those that reduce the production of melanin (tyrosinase inhibitors), increase cell turnover (retinoids and chemical exfoliants), and block the transfer of melanin into skin cells (like niacinamide). To achieve the best possible results and target multiple factors contributing to hyperpigmentation, use a serum with a blend of these ingredients.
Tyrosinase inhibitors
Tyrosinase inhibitors are the best ingredients to have in your serum. They work by blocking the activity of tyrosinase, the main enzyme responsible for the production of melanin. Examples include vitamin C, azelaic acid, kojic acid, alpha arbutin, green tea, licorice root, resorcinol, and hydroquinone. Most of these ingredients are also antioxidants, which is a big bonus. Antioxidants protect against free radicals from sun damage—the culprits behind dark spots—so they help maintain your skin radiant.
Retinol and peeling agents
Retinol, glycolic acid, lactic acid, and salicylic acid are often recommended for hyperpigmentation due to their ability to stimulate cell turnover. They bring forth brighter skin by removing pigmented cells from the skin's surface that have accumulated an excess of melanin.
Niacinamide and tranexamic acid
When searching for hyperpigmentation serums, keep your eyes peeled for niacinamide and tranexamic acid. Niacinamide interrupts the transfer of melanin to the skin cells and gradually reduces the appearance of dark spots. Tranexamic acid, on the other hand, puts the brakes on excessive melanin production and reduces inflammation associated with hyperpigmentation, particularly in conditions like melasma.
Never skip sunscreen
Before investing in a serum, make sure you prioritize daily sun protection. Every day, apply SPF 50 sunscreen as the last step in your morning routine—UV damage is the biggest leading factor to dark spots and uneven tone. And if you need another reason, here it is. Most serums for hyperpigmentation include alpha-hydroxy acids and retinoids that can heighten your skin's sensitivity to sunlight. If you don't use a UVA/UVB blocker, you may end up with more dark patches.
The best hyperpigmentation serums
Now that you know what to look for and the importance of daily sunscreen, here's what we recommend. We've put together a list of the best hyperpigmentation-fading serums and dark spot correctors that are made with a potent dose of brightening ingredients to give you fast-acting and long-lasting results. We made sure to include a diverse range of products to cover all different skin types and tones.
---
SkinMedica Lytera Pigment Correcting Serum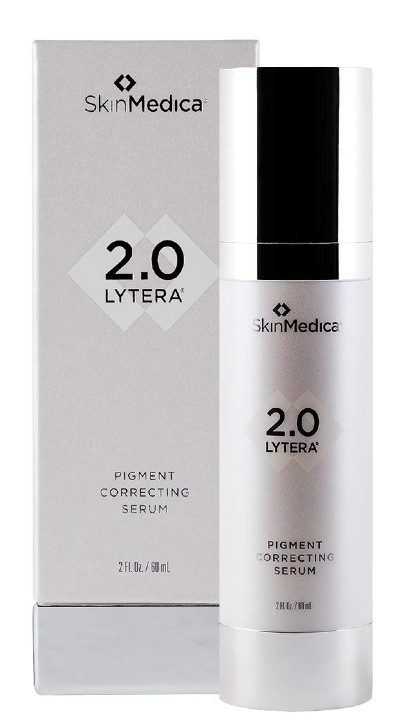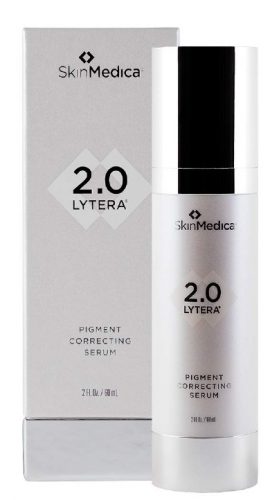 Our top pick for the best serum to combat hyperpigmentation goes to SkinMedica Lytera 2.0. This clinical-grade formula is expertly crafted to diminish dark spots, regardless of their cause. It uses phenylethyl resorcinol, an antioxidant and skin-lightening ingredient derived from a molecule that exists naturally in pine trees. There's also tranexamic acid (TXA), which, despite the 'acid' in its name, is a gentle depigmenting agent that slows melanin production. Furthermore, the serum blends niacinamide, tetrapeptide-30, marine extracts, and phytic acid, all skin tone correctors that attack hyperpigmentation from every angle.
---
Sunday Riley Brightening Serum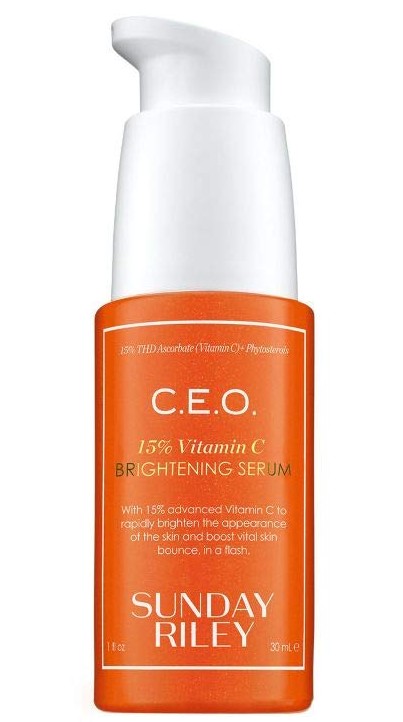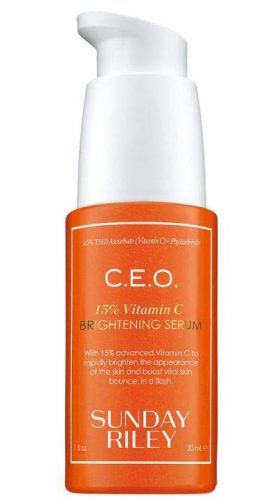 In the get-rid-of-hyperpigmentation world, vitamin C takes the crown with its brightening properties and antioxidant powers that leave no chance for dark spots to form. And Sunday Riley Brightening Serum has vitamin C in a juicy concentration of 15%. To maximize the tone-evening benefits, the formula also includes glycolic acid. This exfoliating alpha-hydroxy acid (AHA) dissolves dead, dull cells and eliminates hyperpigmented skin. And don't worry about irritation as the serum contains a blend of soothing ingredients like squalane, vitamin E, and jojoba esters that soften and seal moisture into the skin.
---
Pacifica Beauty Glow Baby Booster Serum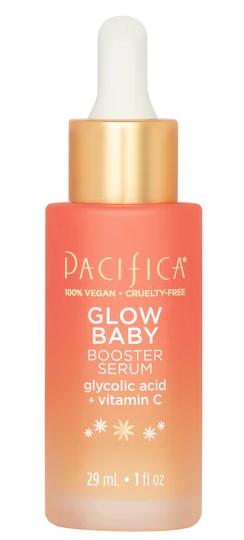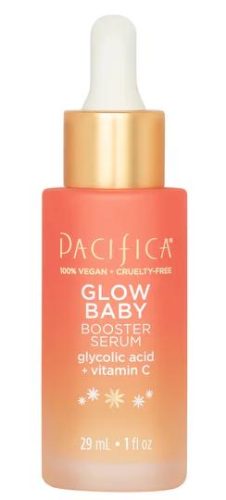 If you're not willing to drop $85 on a serum, this option by Pacifica Beauty serves is the perfect dupe, just that five times cheaper. The formula blends the same combination of skin-renewing glycolic acid with vitamin C, so you can expect less dullness and an overall luminous complexion. The depigmenting benefits are further fuelled by Kakadu plump, which naturally contains a ton of vitamin C. Although you can use this serum on all skin types, we consider it a solid option for those with oily skin due to the addition of silica, a mineral that absorbs excess sebum and controls shine. And browsing through the reviews of people with oily and combination skin, it's easy to see they loved it.
---
StriVectin Brighten & Correct Serum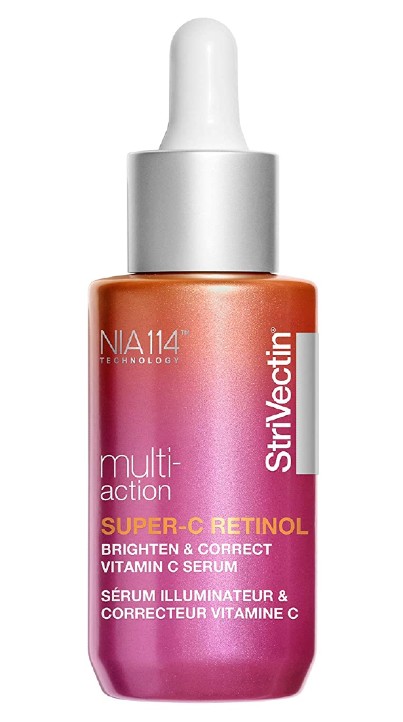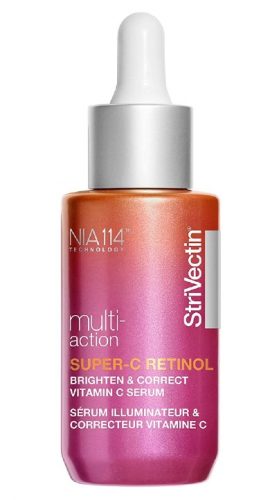 Two forms of stabilized vitamin C and acerola cherry—a super-rich source of vitamin C—join forces in this formula to deliver intense brightening benefits and restore clearer-looking skin. Another key ingredient in this dark spot corrector is retinol, a vitamin A derivative that encourages cell turnover and spurs collagen growth. The best part? You can start seeing visible changes in your skin tone in just six weeks of consistent use, according to the brand and customer reviews.
---
La Roche-Posay Niacinamide 10 Serum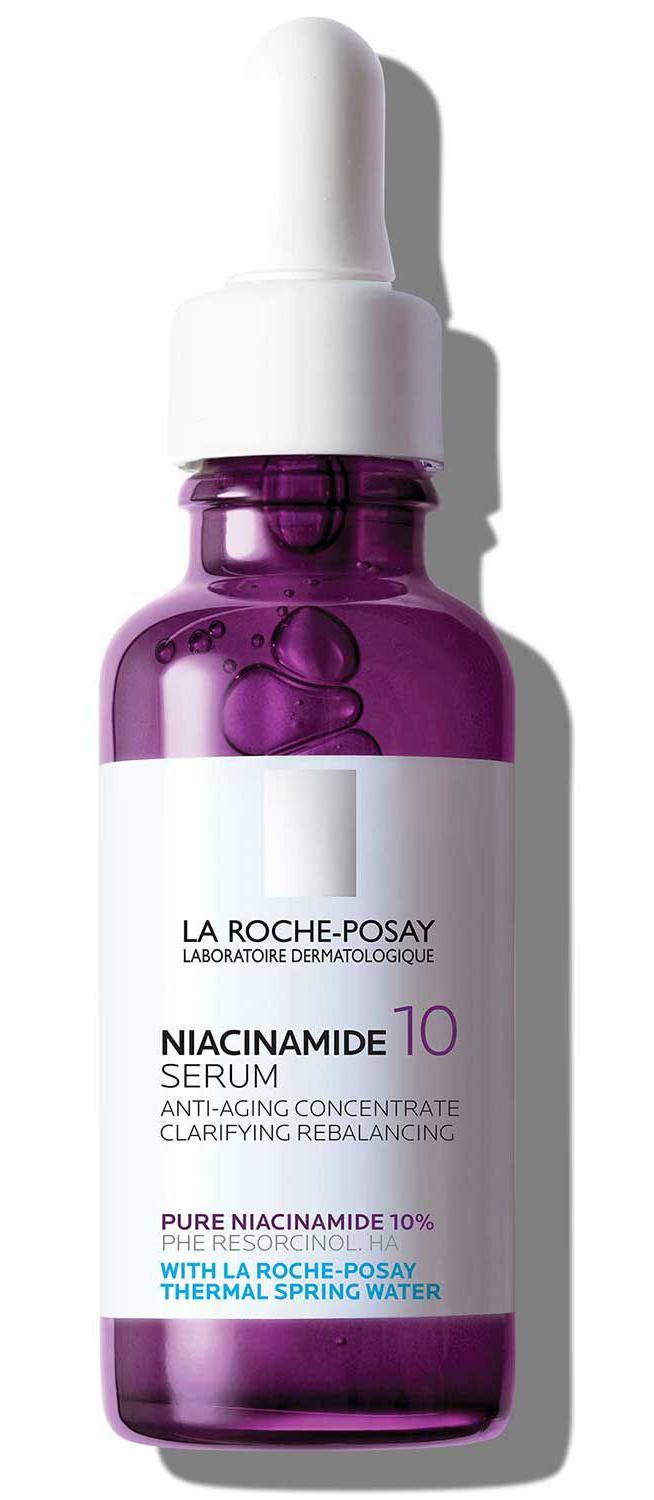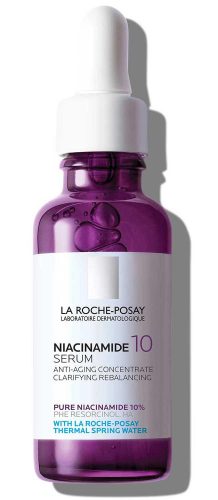 Does your skin usually react to retinoids, vitamin C, and chemical exfoliants? Then La Roche-Posay Niacinamide 10 Serum is the best option for you. It targets uneven tone with a gentle blend of 10% niacinamide and resorcinol. Both ingredients are clinically proven to treat hyperpigmentation by reducing melanin levels in skin cells. However, we should emphasize that this serum is not a good choice if you have very sensitive skin or can't tolerate synthetic fragrances or niacinamide.
---
Sesderma Azelac Ru Serum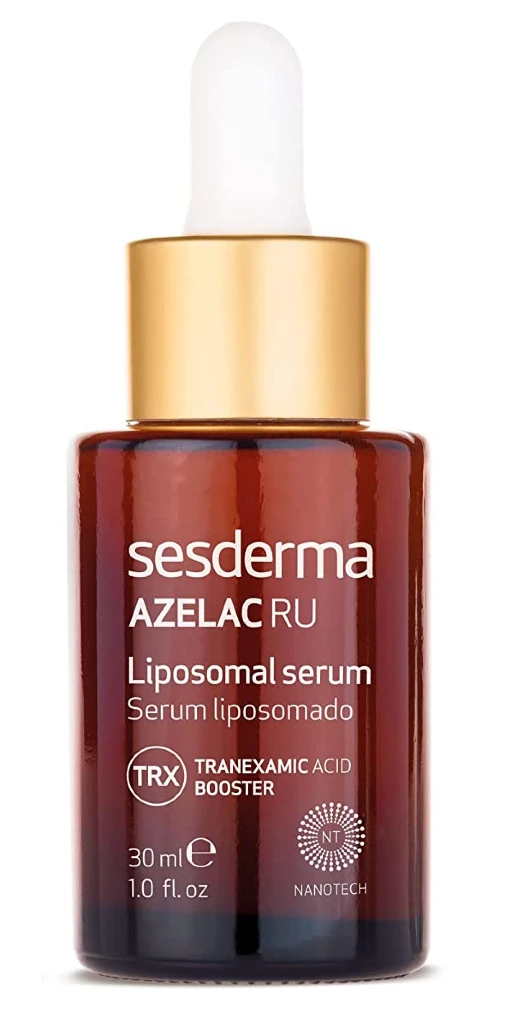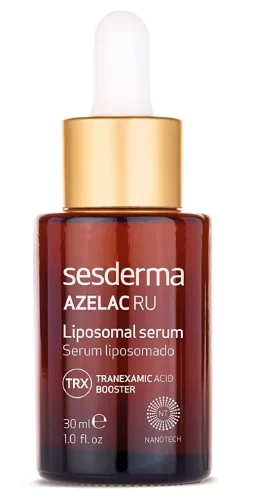 This serum relies on tranexamic acid, resorcinol, azelaic acid, and vitamin C to clarify skin discoloration and promote an even-looking complexion. However, what sets this serum apart is its innovative encapsulation system. All actives are encapsulated in liposomes, tiny bubbles used as a delivery system to carry the ingredients in deeper layers of the epidermis. This ensures that the actives reach the very cells responsible for producing melanin so they can address the root cause of dark spots and provide targeted treatment where it's needed most.
---
Good Molecules Daily Brightening Serum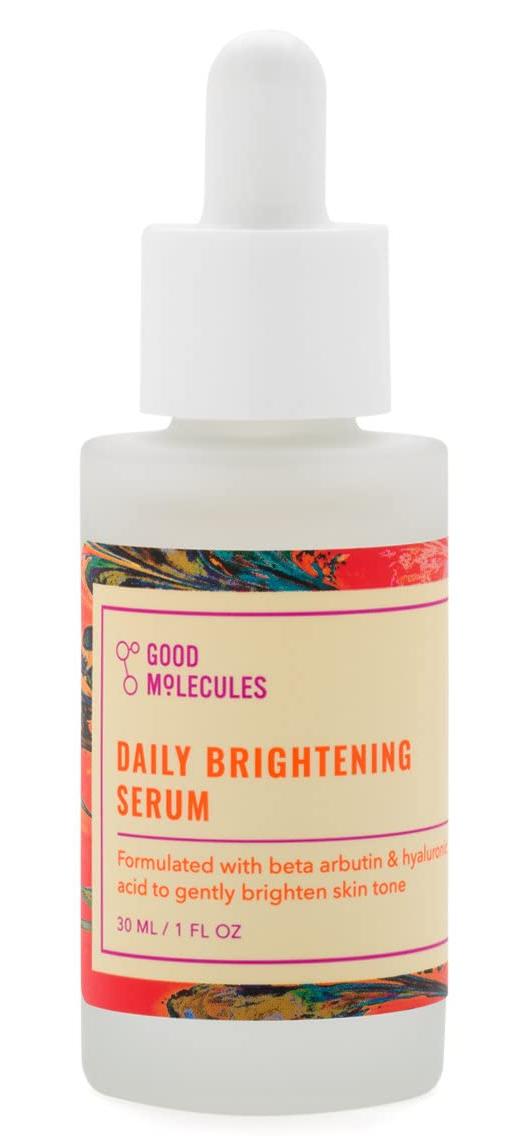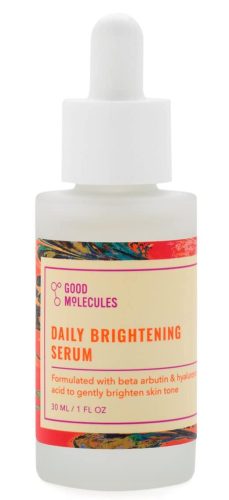 If you're looking for an affordable hyperpigmentation serum under $10, stock up on this budget-friendly option offered by Good Molecules. It's a gentle formula made with pigment-perfecting ingredients that act gently without skimping on efficacy. Beta-arbutin and licorice root extract are two naturally derived ingredients that inhibit the enzyme involved in dark pigment production. The lightweight day-and-night serum also boasts two types of hyaluronic acid with small molecular sizes that draw water into the skin and make it appear bouncier.
---
SkinCeuticals Discoloration Defense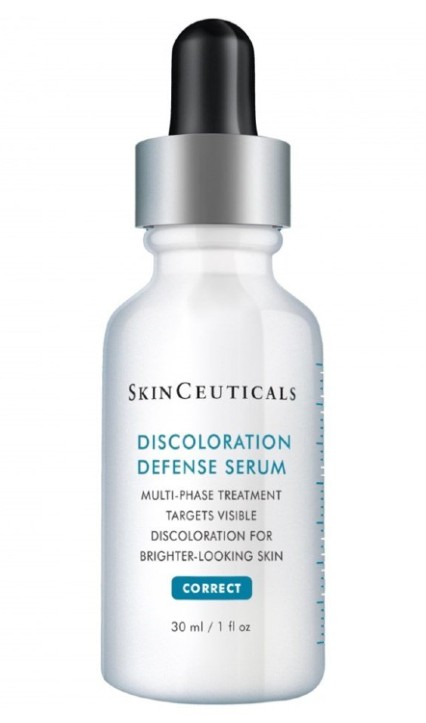 SkinCeuticals Discoloration Defense can help reveal your most luminous skin. It's clinically proven to reduce the look of blemishes and brighten the skin of all tones—thanks to a mix of tranexamic acid, kojic acid, and niacinamide. Another key ingredient in this treatment is 5% sulfonic acid (HEPES), a mild chemical exfoliant that removes pigmented cells from the skin's surface. Moreover, the lightweight texture absorbs easily into the skin without weighing it down or leaving it sticky. This is a major boon for those who like to mix and match their skincare.
---
The Ordinary Ascorbic Acid + Alpha Arbutin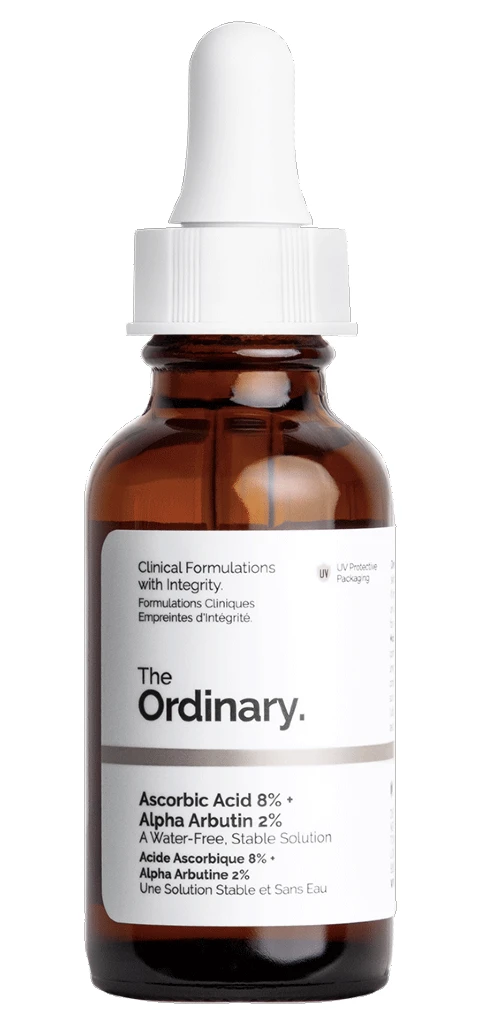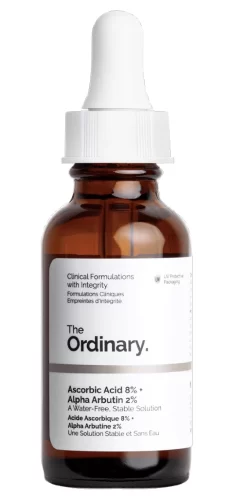 They say you get what you pay for, but this radiance-boosting serum stands up to the expensive guys in terms of efficacy. It puts to work alpha-arbutin at a concentration of 2%—the maximum allowed in OTC products. Helped by 8% pure vitamin C, the water-free formula improves blotchy skin gradually and steadily.
The serum is formulated with only three ingredients. The third is its propanediol base, an emollient with moisturizing and softening benefits that never clogs pores. Even though the formula is free of oils, the serum has a slightly oily texture, but it doesn't feel heavy or tacky.
Read full review: The Ordinary Ascorbic Acid + Alpha Arbutin
---
Murad Rapid Dark Spot Correcting Serum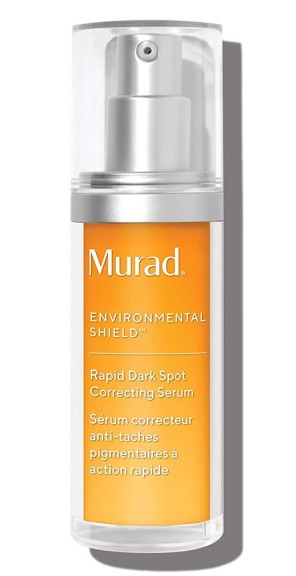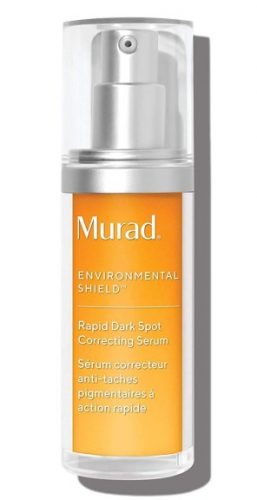 There's not much Murad Dark Spot Correcting Serum can't do. Thanks to a clever mix of resorcinol and TXA, the serum is particularly good at addressing specific pigmentation concerns, such as sunspots, age spots, and post-inflammatory hyperpigmentation. To top it off, this dark spot corrector also leans on exfoliating glycolic acid to tackle discoloration and blemishes. And to prevent the skin from drying, the formula boasts peptides and amino acids to trigger collagen production and increase moisture retention. Use it day and night on clean skin, and don't forget to follow up with at least SPF 30 during the day.
---
Isdinceutics Melaclear Advanced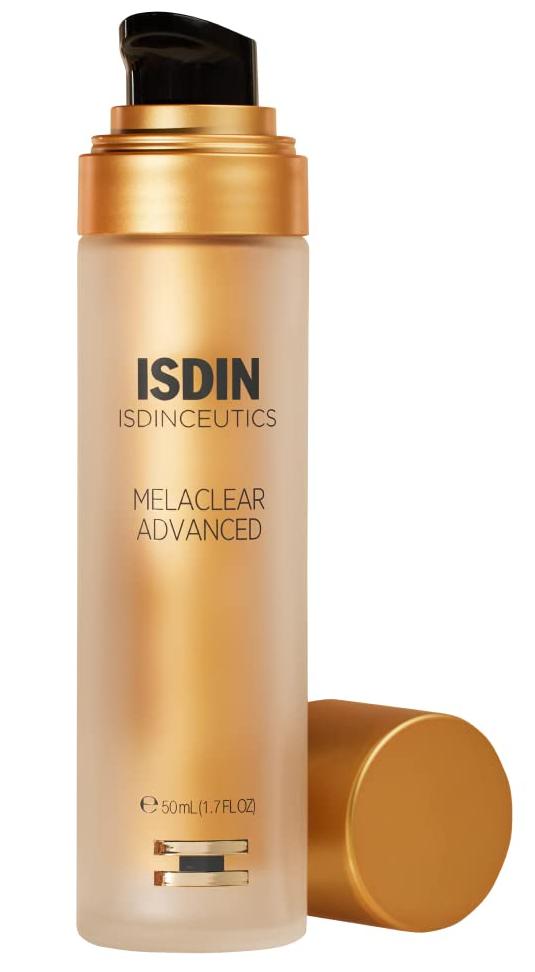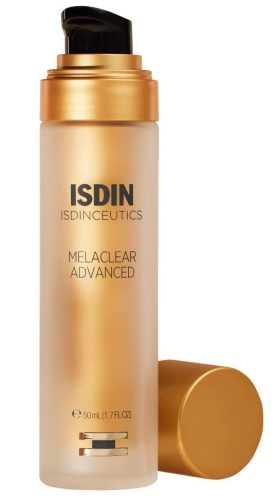 This clinical-grade formula has recently made its debut and is already making waves and turning heads. It includes a whole host of exfoliating acids (PHA, AHA, and BHA) that effortlessly polish away dullness and discoloration. This transformative elixir goes the extra mile with a dream team of melanin inhibitors—phytic acid, niacinamide, resorcinol, and the mighty licorice root—to wage war against hyperpigmentation from every angle. It's as good as most people noticed visible skin clarity and tone improvements in merely 12 weeks of twice-daily use. Color us impressed.
---
Neutrogena Rapid Tone Repair Serum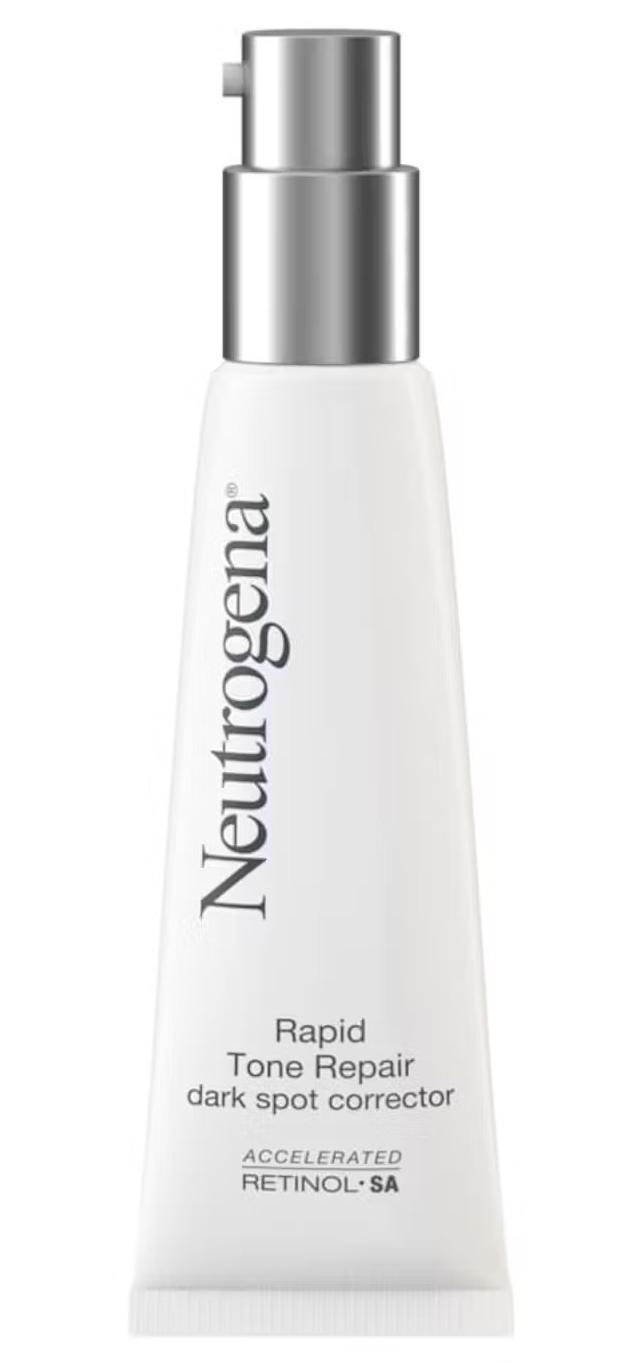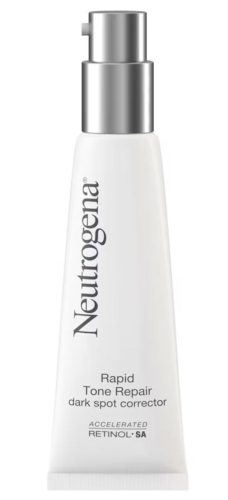 A team fan favorite, this drugstore serum boasts retinol and vitamin C to fix uneven skin tone and diminish pigmentation irregularities. This duo not only targets existing age spots but also prevents new ones from forming, working towards smoother, more even-toned skin. Neutrogena doesn't give up on moisture either, adding hyaluronic acid to provide a balanced amount of lightweight hydration. Moreover, the serum is suitable for all skin types and you can seamlessly incorporate it into your daily skincare routine to keep dark spots at bay.
---