If skin brightening is your aspiration, this article is meant for you as it reveals the best whitening face masks for hyperpigmentation. A good face mask for hyperpigmentation should contain specific ingredients, such as exfoliating acids (think glycolic and lactic acids), vitamin C, kojic acid, resveratrol, licorice, or pumpkin extracts. These ingredients are known to brighten the skin, revealing even skin tone and texture when used consistently. But there's no need for you to start reading all the labels on the internet because I've done it for you and it turns out these are the best whitening face masks you can use to tackle hyperpigmentation.
However, before we get started, bear in mind that some products here contain AHAs, which may increase skin sensitivity to the sun. So, don't forget to apply sunscreen!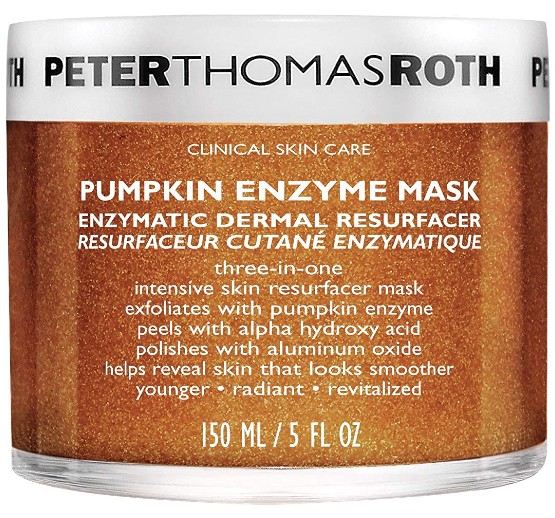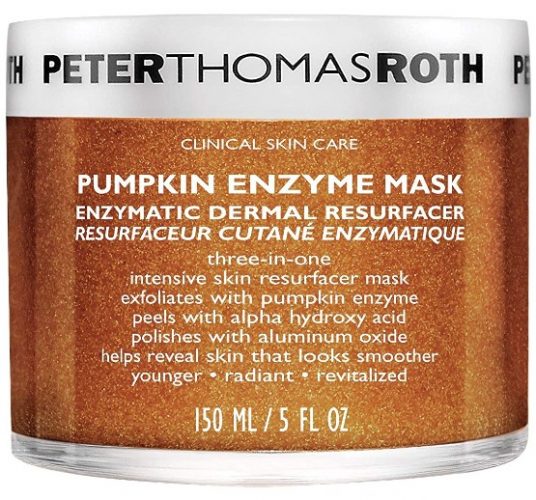 Peter Thomas Roth Pumpkin Enzyme Mask
We all want skin that radiates — with this mask, it is possible! Made with pumpkin enzymes, AHA, and vitamin C, it exposes your best skin while plumping it with sodium hyaluronate. It's a powerful treatment that works to even skin tone, soften fine lines, and clarify skin for a brightened look. Exfoliates, peels, and polishes, with just 7 minutes one-two times weekly, no wonder it takes the first spot on the best face masks for hyperpigmentation.
---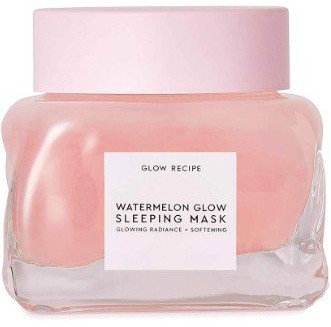 Glow Recipe Watermelon Glow Sleeping Mask
Let aside it looks delicious, but it's also vegan-formulated and highly appreciated for its whitening properties, so why not? This radiance-boosting mask was created with soothing, amino-acid-rich watermelon extract, hydrating hyaluronic acid, and pore refining glycolic acid. It gets better: it works while you sleep to gently exfoliate and clarify dark spots and imperfections for brightened, glowing skin!
---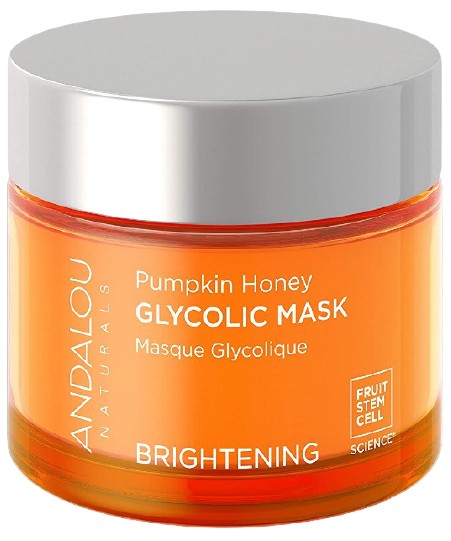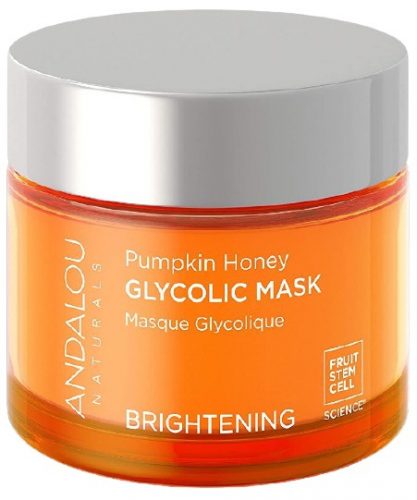 Andalou Naturals Brightening Mask
Clean beauty lovers hoard this mask for its skin-clearing properties and refreshing texture. Vitamin C, pumpkin, and aloe vera extract are key ingredients in its formula, working to brighten skin more with each use. In plus, it's intensified with glycolic acid and fruit stem cells to boost blood circulation, encouraging cell renewal for even texture, revealing your fresh, illuminated complexion. It's by far the best face mask for hyperpigmentation for organic skincare lovers.
---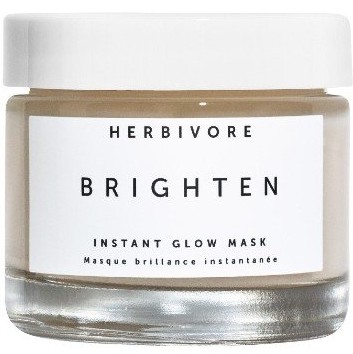 Herbivore Natural Brighten Mask
Still on the organic side, this mask illuminates skin and exfoliates it gently, giving it that fresh glow in an instant. The rice powder and pineapple enzymes (natural forms of AHAs) smoothen and brighten the skin, while the micronized Brazilian tourmaline provides a bright complexion. Fifteen minutes, twice weekly is not too much for great skin, isn't it?
---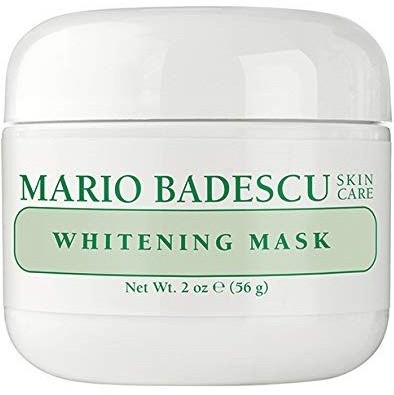 Mario Badescu Whitening Mask
This one has an incredibly clean formula in a whitening mask! The kojic acid is known to help inhibit the appearance of dark spots, while the olive leaves are packed with antioxidants to defend against free radical damage, preventing dark spots. It gives the complexion a luminous glow also thanks to the licorice mulberries and grape extract, known to have a brightening effect, making skin appear even and flawless. You have to check it out!
---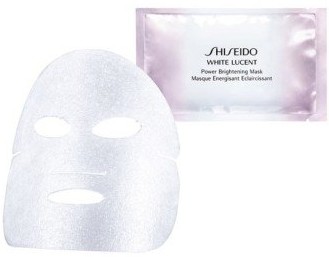 Shiseido White Lucent Brightening Mask 
If you're rather into sheet masks, this one will do! Shiseido brings a powerful brightening face mask inspired by iontophoresis — a beauty treatment that targets spots and discoloration. White Lucent Power is a good solution for radiant skin while diminishing the appearance of dark spots and moisturizing it at the same time. Its ingredients are absorbed deeply into the skin through Ion Force Technology's power for highly effective results.
---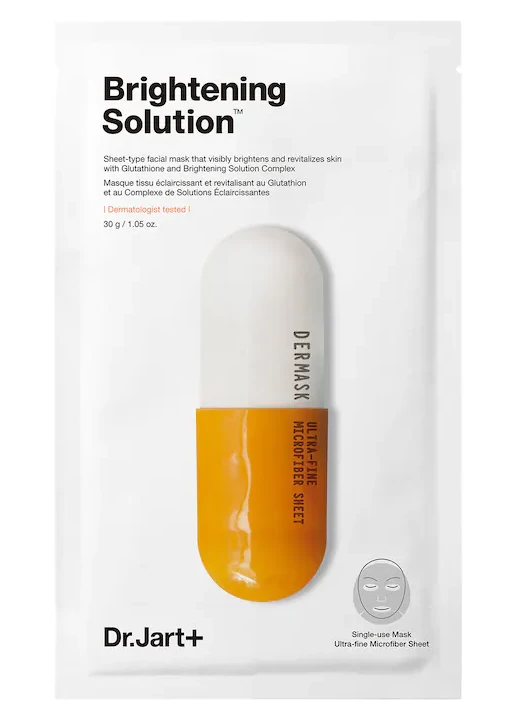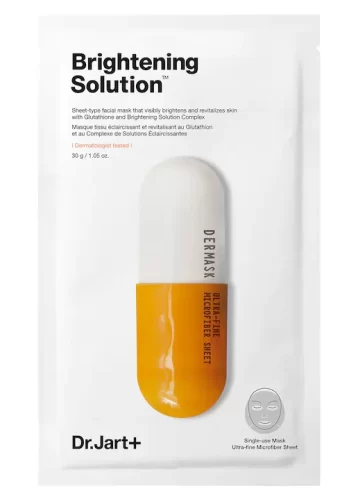 Dr. Jart+ Dermask Brightening Solution
Or, you can try Dr. Jart+ Dermask Brightening Solution. It's a sheet mask formulated with two of the most powerful brighteners: glutathione and vitamin C. If you're not familiar with glutathione, it's called the mother of antioxidants and has very potent depigmenting and brightening effects. The mask is also powered by niacinamide, trehalose, and sodium hyaluronate, leaving the skin plumped and softened. You can bet on it to even your skin tone and fade dark spots without drying your skin.