Snail mucin has made its way from the K-beauty wave, now being among the buzziest actives, favored by all those in the know. And for good reasons. Snail mucin is a multi-tasker in skincare, often added to products that address aging signs, lack of moisture, a damaged barrier, and breakouts. In other words, everyone can enjoy the best snail mucin products, and here they are. First, a little background for the uninitiated.
What is snail mucin?
Snail mucin (also goes by snail slime, snail secretion filtrate, or SSF) is the substance excreted from snails, used by them for lubrication, adhesion, and protection.[1] As far as skincare is concerned, snail mucin possesses plenty of perks that can benefit all skin types since it does a little bit of everything.
How is snail mucin harvested?
Most companies use a steaming bath to harvest the mucin, which feels like a spa to snails and does not harm them. Other methods involve placing snails in their environment where they can move and secrete mucin naturally.
Benefits of using snail mucin products
Snail mucin carries a lot of benefits for the skin because it's rich in proteins, antimicrobial, copper peptides, hyaluronic acid, allantoin, and glycolic acid.[2][3] This means that, above everything, snail mucin is highly moisturizing, being great for dry skin. Its antimicrobial activity makes snail mucin a go-to for breakout-prone skin, while the hyaluronic acid, copper peptides, and glycolic acid are extra boons for aging signs.
To put it another way, snail mucin benefits everyone, even bothered skin, since it's a natural, gentle ingredient that has actually been found to promote cell migration and wound healing.[3] However, as with any ingredient, some might be allergic to it, so it's always wise to perform a patch test before trying a new product.
The best snail mucin products
---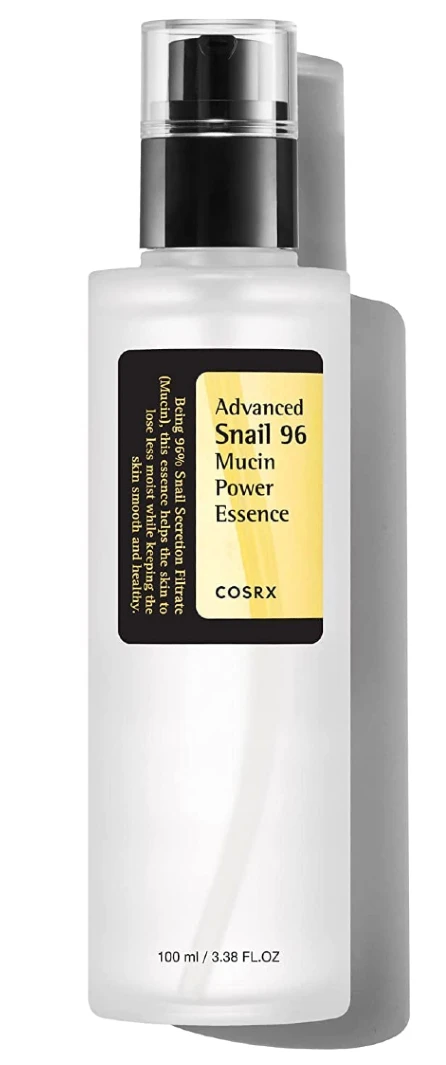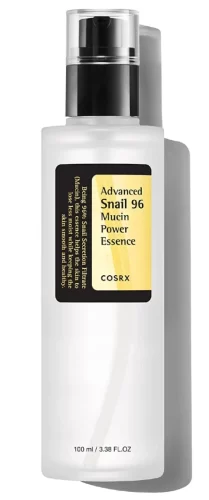 1
Cosrx Advanced Snail 96 Mucin Power Essence
This essence went viral literally everywhere, so you're likely no stranger to it. It takes the first spot on the best snail mucin products because it's made with 96.3% snail secretion filtrate and suits all skin types, including acne-prone and sensitive. Cosrx essence encourages skin repair and keeps the complexion moist, also supported by humectants like betaine, sodium hyaluronate, and panthenol. Use it after cleanser, toner, and before your favorite serum. 
---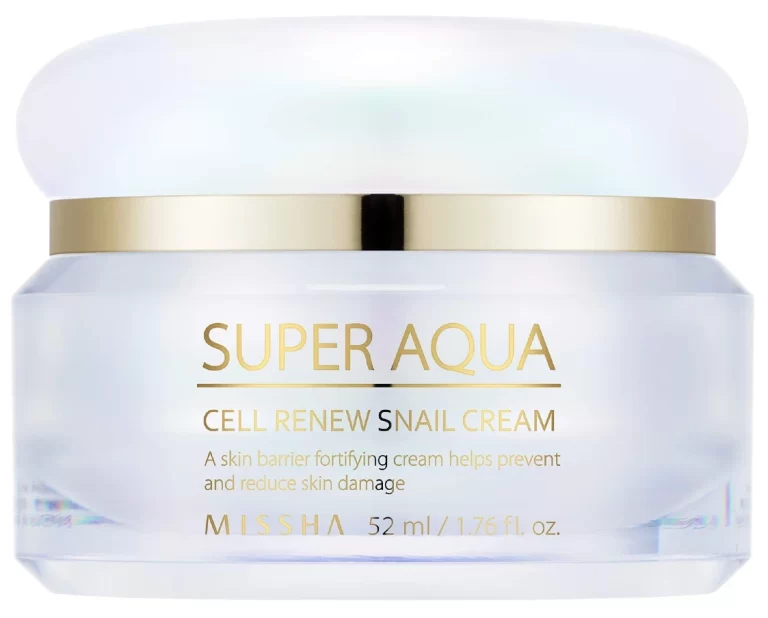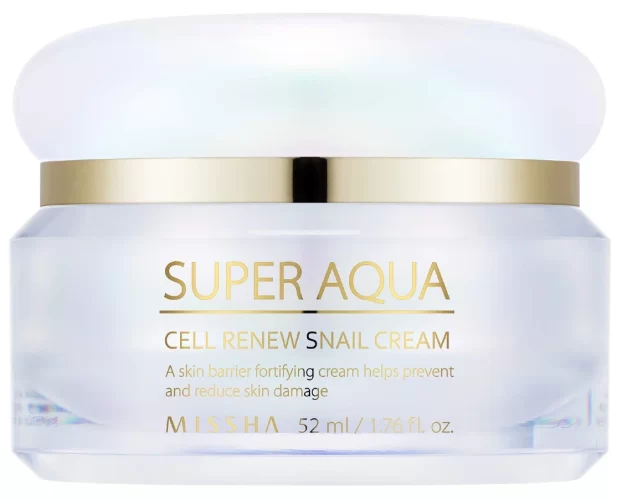 2
Missha Super Aqua Cell Renew Snail Cream
Thanks to a 70% snail mucin base, this product is chocked full of moisturizing and regenerating benefits, making it the best snail cream out there. Missha Cell Renew Snail Cream addresses a weakened barrier, loss of firmness, and lack of moisture, reinforcing these at once also supported by purslane extract, vitamin E, and adenosine. The gel-light texture feels super lightweight when layered on and never leaves skin greasy but dewy and plump. In the end, there's a reason it's a cult-favorite and multiple times award winner.
---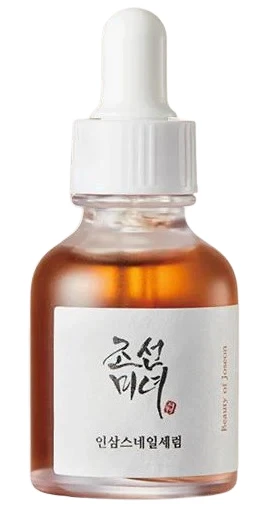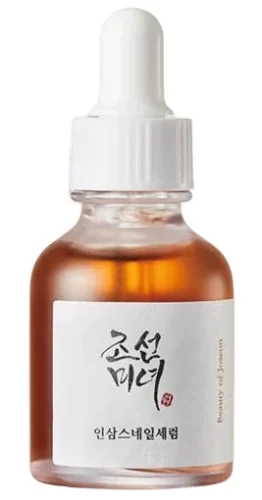 3
Beauty Of Joseon Revive Serum Ginseng + Snail Mucin
Energize your skin and fight aging signs with Beauty Of Joseon Revive Serum, whatever your skin type. Made with a ginseng root base and rich in SSF, niacinamide, and mushroom extract, this snail slime-infused serum performs amazingly at increasing firmness, brightening, and moisturizing. Its silky formula absorbs quickly without feeling tacky and leaves behind that glow every skincare addict craves.
---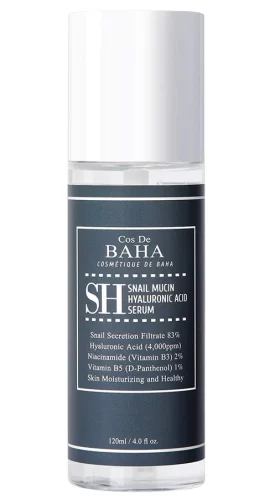 4
Cos De Baha Snail Repair Intensive Facial Serum
This serum has an incredible concentration of snail mucin (83%), meaning it's great at softening fine lines, evening tone, and strengthening the skin. Additionally, it packs a mix of humectants to boost water levels into the skin and a blend of organic plant extracts for anti-inflammatory and nourishing benefits. With a lightweight texture, no added fragrance, alcohol, parabens, or oil, and an affordable price tag, it has what it takes to be the best snail mucin serum for skin repair.
---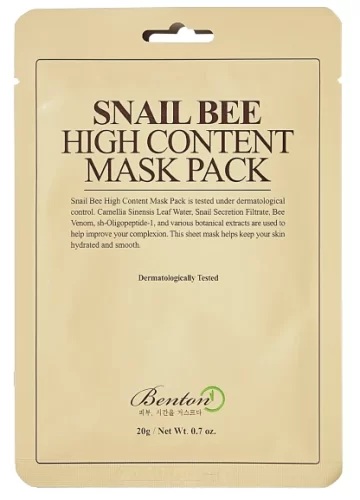 5
Benton Snail Bee High Content Mask
For the moments your skin needs an instant pick-me-up, these snail mucin-infused masks have got you covered. They fusion green tea water, snail mucin, and a slew of humectants to increase moisture and plump, while the natural extracts, such as willow bark, aim to refine and soothe. The masks are made from cotton, and even though they address all skin types, reviewers with breakout-prone skin said these masks did wonders for them.
---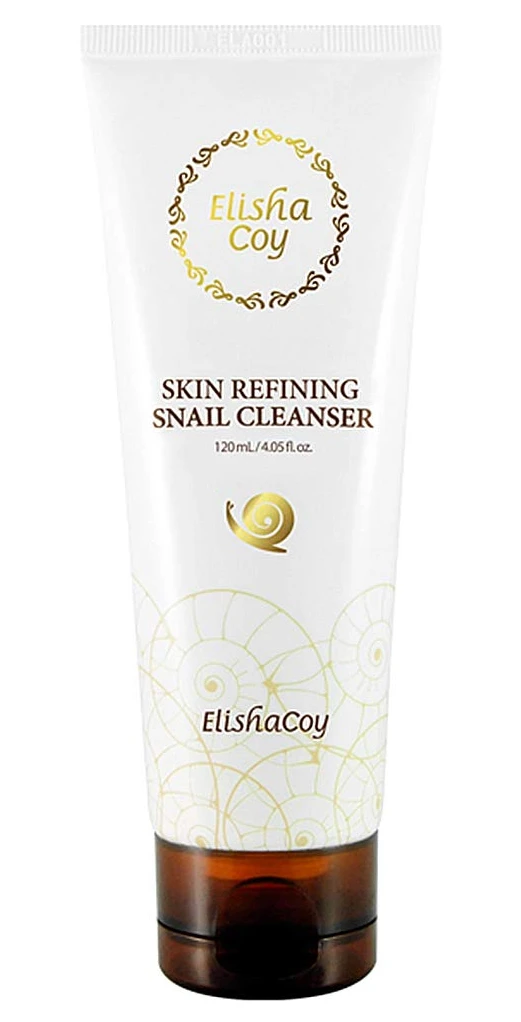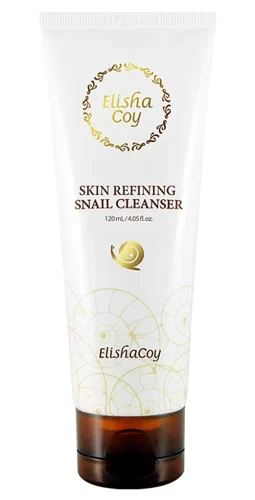 6
Elishacoy Skin Refreshing Snail Cleanser
If you want to kick off your routine with a sulfate-free cleanser made with snail mucin, this is the one to try out. It dissolves makeup and impurities instantly and detoxifies skin (thanks to kaolin) while being super gentle. The soft, rich, and creamy foam removes residues and leaves skin fresh and clean while infusing it with vitamin C, Centella asiatica, niacinamide, and ceramides, to name a few.
---
References
Women's Concepts uses reliable sources, including dermatologists' insights, clinical trials, and scientific journals, to find accurate information and support all the facts shared in our articles. All statements and claims have clear and legit references. Read our editorial policy to learn more about our sources of information, our process of researching and fact-checking the content, and how our team strives to keep all articles updated, completed, and trustworthy.
McDermott M, Parziale J, Achrak E, Sultana S, Ferd J, Samad S, Deng W, Braunschweig AB, Holford M. Advancing Discovery of Snail Mucins Function and Application. Front Bioeng Biotechnol. 2021 Oct 11, https://ncbi.nlm.nih.gov/pmc/articles/PMC8542881/
A.N.Soumya1, T. Sowmyya, Forensic Science Unit, Department of Chemistry, University College of Science, Osmania, University, Hyderabad, Acne go away-snail is on the way, https://www.researchgate.net/publication/301338760_Acne_go_away_snail_is_on_the_way
Trapella C, Rizzo R, Gallo S, Bortolotti D, Casciano F, Zauli G, Secchiero P, Voltan R. HelixComplex snail mucus exhibits pro-survival, proliferative and pro-migration effects on mammalian fibroblasts, https://ncbi.nlm.nih.gov/pmc/articles/PMC6281574/