Survived your 20s? Cheers to a whole new era! Your 30s are still just as much about fun, freedom, and new experiences, maybe just without the additional chaos. While many people still see their best years as still ahead of them, stepping into 30 comes with new trials and tribulations—visible changes to your skin for one. If you're noticing fine lines creeping in where smooth skin once was, then you might be switching up your go-to base product, and starting with one of these best foundations for 30s is nothing but a great idea. But before jumping into the products list, here's what you should look for in a foundation once you step into your 30s.
What is a good foundation for someone in their mid-30s?
When you hit your 30s, a different stage begins for your skin, filled with new textures and lines. So a good foundation for someone in their 30s revolves around keeping your complexion smooth and crease-free.
Take your skin type into consideration too. If you're dry, think about a creamy hydrating option, and if you're oily, head for powder or matte options. Look for buildable finishes and long-lasting formulas too. Now is also your time to invest in a setting spray—a base product sidekick that stops anything from settling into fine lines.
Those base products you loved in your early 20s might not cut it now. And that's fine because we've pulled the best foundations for your 30s that address all your concerns. Scroll on to find our top picks.
---
Best overall
Too Faced Born This Way Foundation
Let's start things off with the best overall! This foundation provides an "I woke up like this" level of flawlessness. But it's the skin-loving ingredients within the formula that make Too Faced Born This Way the best foundation for 30s. Coconut water replenishes moisture levels, alpine rose promotes elasticity, and hyaluronic acid provides long-lasting hydration for a youthful boost. And it has a formula that's so lightweight you'll need to double-check it's there. Plus, there are 35 shades to choose from, making this foundation perfect for all skin tones.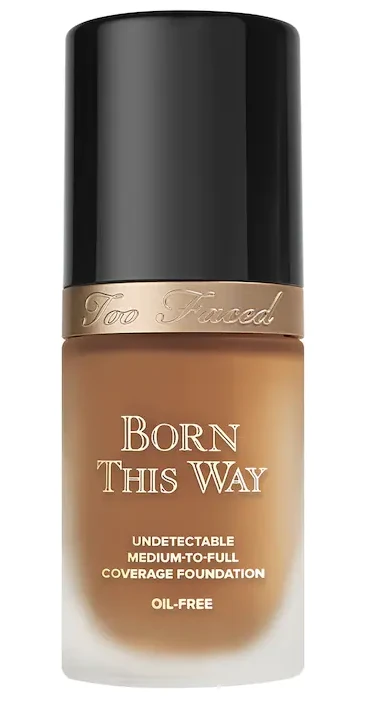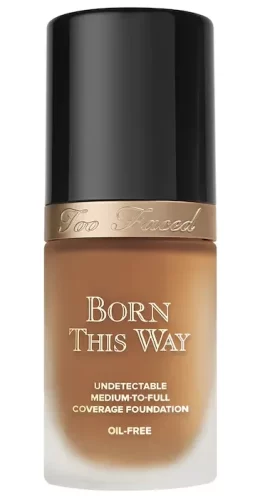 ---
Best matte
Fenty Beauty Pro Filt'r Soft Matte Longwear Foundation
If your skin leans toward oily, Fenty Beauty has you covered with a soft matte, medium-full coverage long-wear foundation that's quite frankly holy grail status. The formula is resistant to sweat, humidity, and the sheen you usually get going about your day. It also won't sink into pores or fine lines. Our favorite thing about this foundation, though, is that it comes in 50 shades, with specifically created options for hard-to-match skin tones.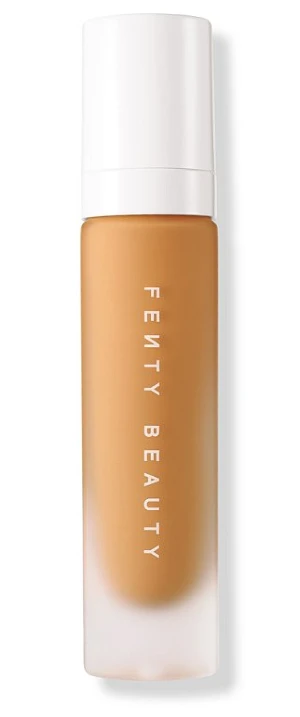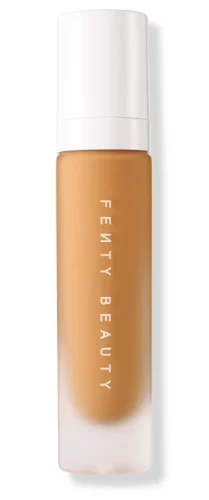 ---
Best drugstore
Maybelline Super Stay Liquid Foundation
In your 30s, life can feel like a non-stop hustle—running from one place to the next and saving up money for this and that—but this foundation is here to save the day. Not only is it budget-friendly, but it is also sweat and transfer-resistant, meaning it'll stay put all day long no matter if you hit the gym or power through a long day at work. And to top it off, it gives full coverage (which you can definitely sheer out by using less if you want more of a vague tint) without weighing down on the skin and ensuring a seamless matte finish.


---
Best organic
100% Pure Fruit Pigmented Healthy Foundation
Here's a skin-perfecting foundation and skin-nourishing product in one. Buildable full coverage blends seamlessly to create a flawless matte finish, and antioxidant-packed fruits, including goji berry and acai, work to nourish and protect the skin. The formula is crafted with certified organic and plant-based ingredients, making it the top choice for anyone seeking a clean foundation. From my research into the reviews, I loved how many women in the reviews said that this foundation felt so weightless, like wearing no makeup at all. The one downside is the limited range of shades, but there's hope that they'll expand the selection soon.


---
Best full coverage
Estée Lauder Double Wear Stay-in-Place Foundation
If you're looking for an incredible full coverage foundation that feels super lightweight and lasts 24 hours literally, you've got to try this beauty icon. Once you put this on, it does not budge. No settling into lines or pores, no creasing, and no amount of partying will stop this. And you've got an insane range of 60 shades to choose from, which are all divided into cool, warm, and neutral undertones—full coverage at its very finest.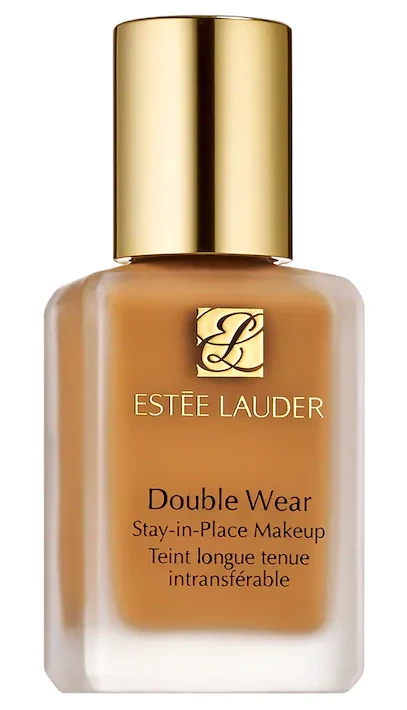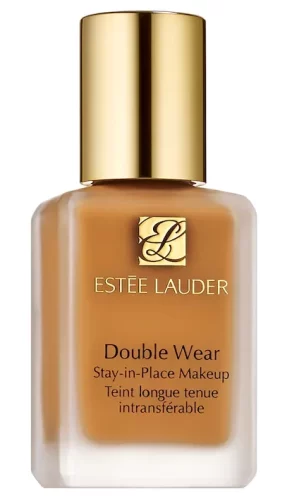 ---
Best for oily skin
BareMinerals Original Loose Powder Foundation
Hear us out: If your skin tends to get oily, BareMinerals is the one and only foundation you need in your 30s. The loose powder is totally buildable, never cakey, and leaves a luminous finish that keeps your natural glow without making your face more oily—practically undetectable. It's perfect if you love no-makeup makeup looks that cover blemishes and last your entire workday or night out without sinking into fine lines. Just five mineral ingredients encourage clearer, healthier skin over time too. Totally worth the money, because a little powder goes a very long way.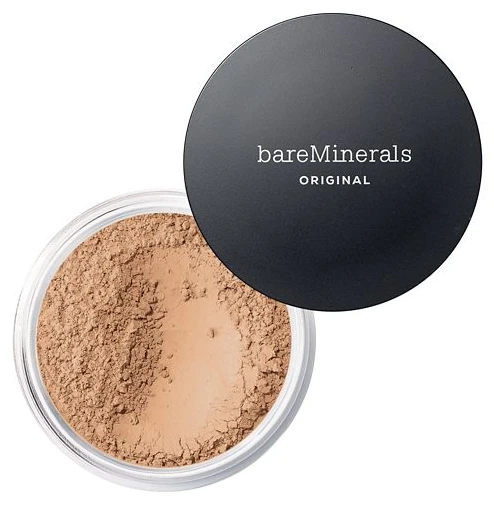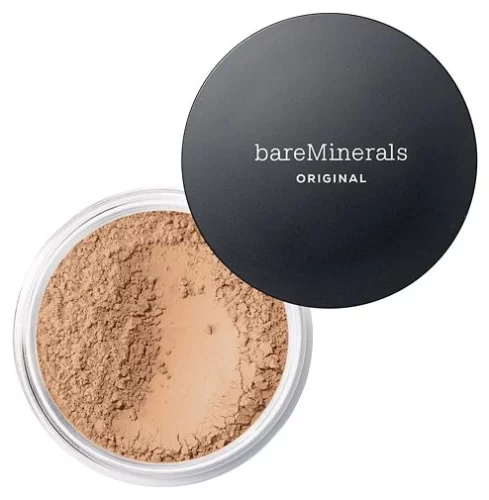 ---
Best makeup-skincare hybrid
Nars Light Reflecting Advanced Skincare Foundation
Why not give your skin a little extra TLC while making it look good too? Powered by 70% skincare ingredients, including oat, cacao peptides, and milk thistle, this makeup hybrid keeps the skin soothed and protected while wearing it. And speaking of skin benefits, it has been clinically shown to enhance luminosity over time. We love the addition of micro-prisms that reflect light to make the skin appear clear and healthy. It comes in a whopping 36 shades with various undertones so that any and every complexion tone can find its perfect match.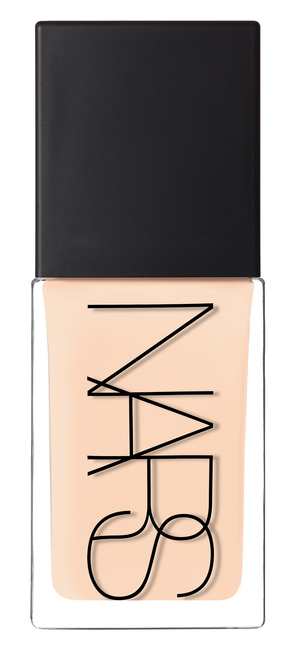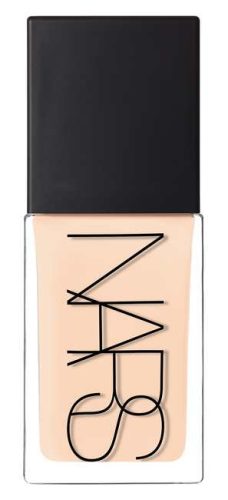 ---
Best hydrating
Neutrogena Hydro Boost Hydrating Tint
Dry-skinned peeps with a penchant for natural glowy finishes, this one's for you. Neutrogena's Hydro Boost blends easily to cover up imperfections and even tone, whilst the hyaluronic acid in the formula instantly quenches even the most parched complexions, and keeps it like that all day long. The coverage is rather medium, though it can be easily customized to your desired level by adding more product or blending it out for a sheer effect.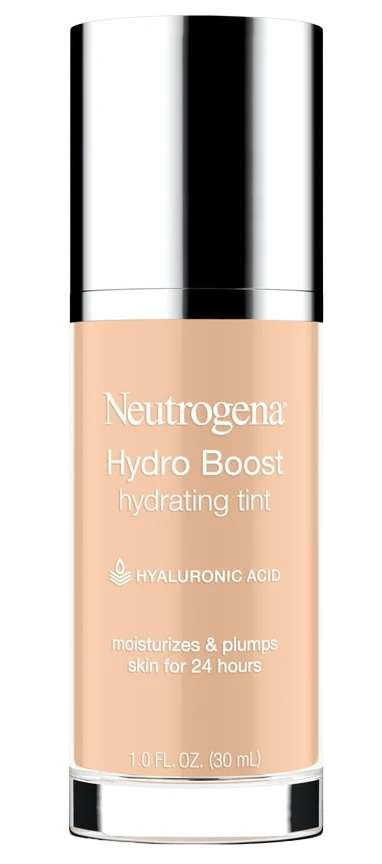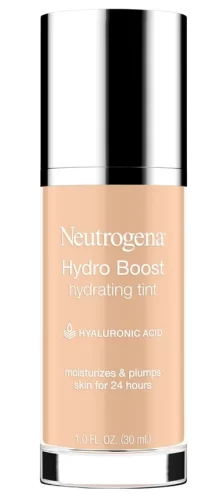 ---
Best splurge
Pat McGrath Labs Sublime Perfection Foundation
Fans of second-skin-like foundation finishes—rejoice! Here's our ultimate natural finish option if you're looking for a light-as-air texture that delivers a creamy feel, and buildable coverage. Pat McGrath's formula feels silky like a serum and applies with a soft-focus satin finish that keeps your skin looking like skin…just flawlessly. Bonus: The pigments in this formula are treated with amino acids to give it that smooth feeling, while diamond core powder boosts skin luminosity and minimizes imperfections look. Yep, this means you'll look like a million bucks.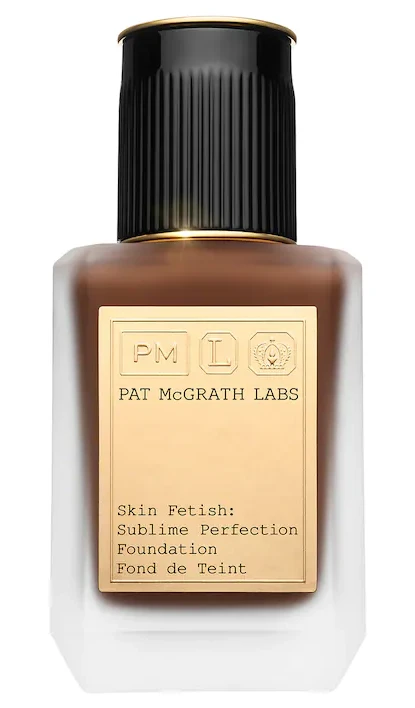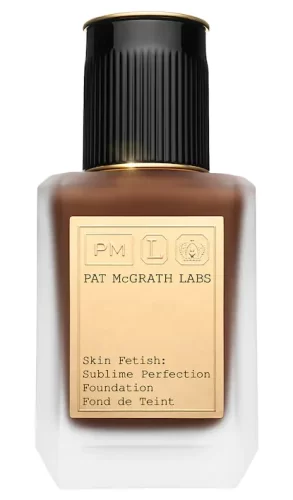 ---
Best long-lasting
Tarte Face Tape Foundation
If you're after a foundation that goes the distance, Tarte Face Tape is just the ticket. It'll stay put from dawn to dusk without feeling heavy or looking cakey. The combination of mighty pigments and multi-molecular hyaluronic acid within the formula is a total game-changer, giving your skin an unbeatable radiance while minimizing the look of pores, lines, and imperfections. In terms of the finish, it delivers a flawlessly natural matte effect.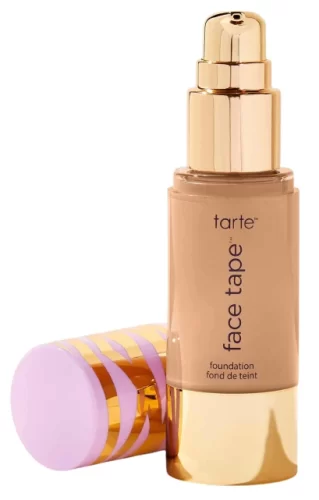 ---
Best for acne-prone skin
Clinique Acne Solutions Liquid Makeup
This one is the HG foundation for those who are grappling with adult acne in their 30s. It was built around 0.5% salicylic acid to help clear pimples and clarify the skin a bit more every time you wear it. The foundation provides the perfect amount of coverage to blur blemishes and neutralize redness while leaving a matte finish. The liquid texture is so smooth and velvety that it glides on and blends seamlessly without weighing down the skin. If you're on a budget (and who isn't these days?), you should check e.l.f Acne Fighting Foundation—it's a great dupe.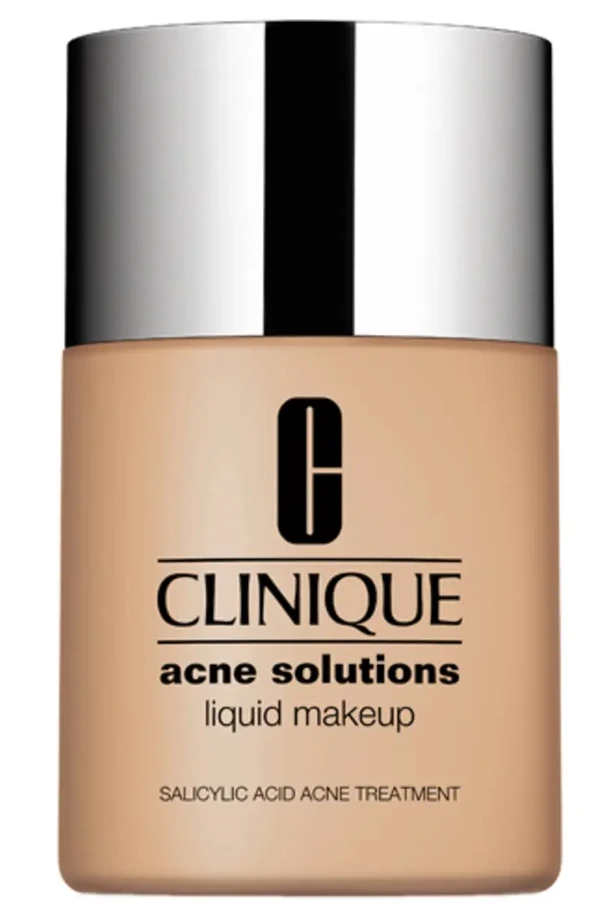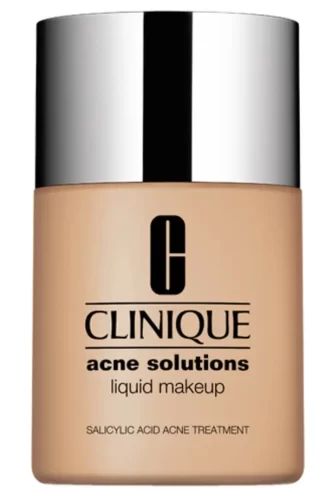 ---
The bottom line
Although it got strong contenders, we give a special shoutout to Too Faced Born This Way Foundation because it provides flawless coverage and contains plenty of skin-loving ingredients. It also has a lightweight formula and a wide range of shades. Remember: buildable coverage, long-lasting, flawless finish. That's the formula to find the best foundation for 30s.
More for your 30s