If, in my 20s, I was dedicated to using only serum and sunscreen, my skincare routine has evolved as I've entered my 30s. I've become a bit more covetous, and now I swear by daily moisturizer as a key part of my routine. Through trial and error, I've found the best moisturizers to use during this lovely decade—30s. I know the process is not necessarily fun, with countless factors that you need to look for when picking a formula. Your type of skin, age, where you live, season, and the type of moisturizer, which are quite a few, all matter. That's why I've brought out the absolute best moisturizers you need in your 30s, including a few that I've personally tried out myself. These products address different skin concerns, fit all budgets, and are available at most beauty retailers.
What ingredients do you need in your moisturizer in your 30s?
At the bare minimum, the moisturizer you use in your 30s should include hydrating ingredients like glycerin, panthenol, and hyaluronic acid. They're humectants that pull water into your skin to help it stay hydrated and plump. But they're only doing half of the job. Today's moisturizers are actually meant to do more than just moisturize, so you want to keep an eye out for actives that target your skin concerns too.
For instance, if you're living in a polluted city or spend a lot of time outdoors, a moisturizer packed with antioxidants can provide additional benefits to protect your skin from daily stressors. If you live in a dry climate like Australia or Las Vegas, you also need moisture sealers in your moisturizers, like occlusives such as squalane and dimethicone. You see, skin tends to lose more moisture when there are not enough water particles in the air. Applying only humectants without occlusive can actually exacerbate dryness. So be careful with that.
If your 30s got you with oily or acne-prone skin, go for a get-like, water-based formula that's lightweight and won't clog your pores or leave you feeling like you slathered on a tub of grease. For those with parched, dry skin, a rich moisturizer loaded with ceramides and fatty acids will help restore the moisture barrier function. Finally, sensitive-skinned people should consider an alcohol-free moisturizer without synthetic fragrances.
The best moisturizers for your 30s
If, until now, your moisturizer was only about moisture, from now on, it's time to add something extra. This means ingredients that target fine lines, uneven tone, dullness, and environmental damage. These are the best moisturizers you can use in your 30s for glowing and plump skin.
---
Best Overall: Peter Thomas Roth Water Drench Hydrating Moisturizer
For healthy skin, hydration is key, and this is precisely what this moisturizer delivers: Long-lasting hydration that will keep your skin moist and supple even after you wash it off. Helped by 30% hyaluronic acid of diverse molecular sizes, the moisturizer delivers hydration in the multiple skin layers, leaving it plump and smoother-looking. Other star players in this formula are a blend of four types of ceramides and a mix of probiotics that seal moisture and work to strengthen the skin's barrier. The non-comedogenic formula is fluffy-light, and when applied, it gives a quenching sensation as if you've splashed water on your face, absorbing quickly and sans greasy residues.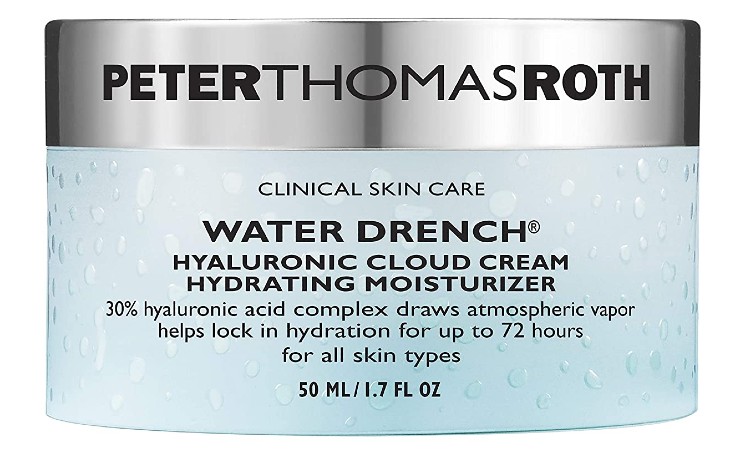 ---
Best for Oily Skin: La Roche-Posay Effaclar Mat Oil-Free Mattifying Moisturizer
If excess oil is your main concern, consider this option from La Roche Posay that moisturizes while mattifying and balancing oil. Responsible for the sebum-absorbing abilities are two naturally occurring minerals, perlite and silica, which are totally gentle. And because oily skin is notorious for struggling with clogged pores, the dermatologist-recommended formula includes salicylic acid and one of its derivatives (lipo hydroxy acid). This duo speeds up the buildup of dead cells to slough off and encourages pores to unclog, resulting in clearer and less visible pores.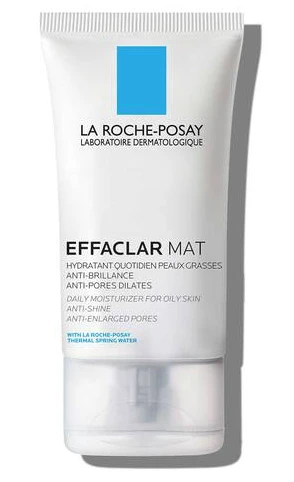 ---
Best for Dry Skin: Neutrogena Hydro Boost Water Gel
Dry skin folks, your 30-something complexion will love to drink every drop of this gel moisturizer. It leans on glycerin and hyaluronic acid, two of the most potent humectants that act like a magnet and pull moisture into the skin. There is also dimethicone, an emollient that not only gives skin a silky feel but locks that moisture and prevents further water evaporation. You'll love that it soaks in real quick like a gel but brings the moisturizing power of a cream—a real treat for parched, flakey skin.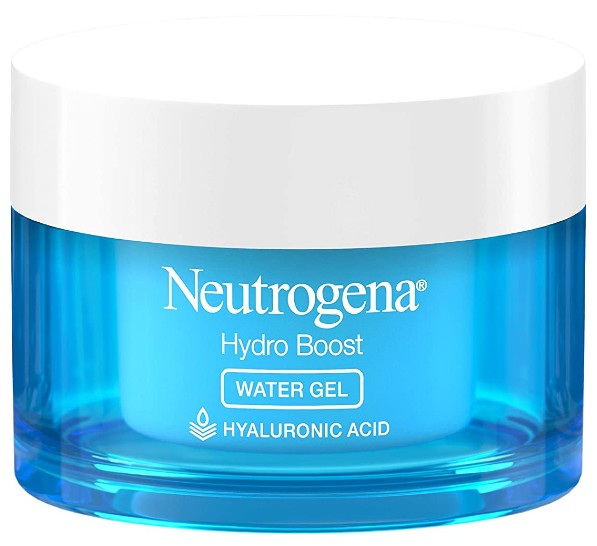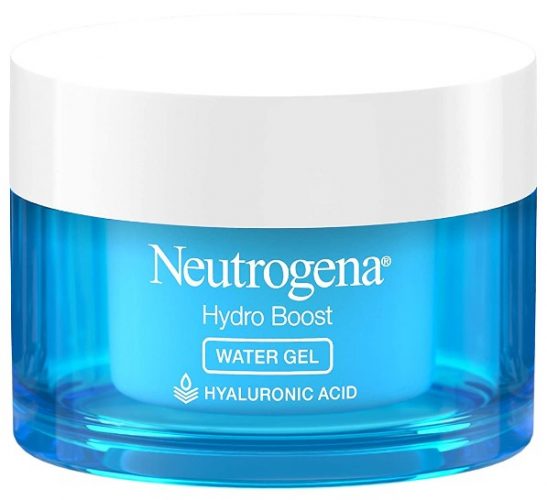 ---
Best for Sensitive Skin: First Aid Beauty Ultra Repair Face Moisturizer
This is a cult-favorite moisturizer among people with easily reactive skin since it replenishes moisture and calms sensitivities at the same time. The formula is powered by colloidal oatmeal, an anti-inflammatory with antioxidant and skin-protective benefits. But there's much more this moisturizer has to offer, including squalane, ceramides, and shea butter, all emollients that soften and relieve redness. Additionally, the formula includes glycerin and urea, two humectants that draw water to provide long-lasting hydration. Once massaged into the skin, the silky texture gives a dewy look while assuring a serious dose of moisture and the perfect primer for makeup—it sounds like the best moisturizer for whoever wants to address dull, sensitive skin in their 30s.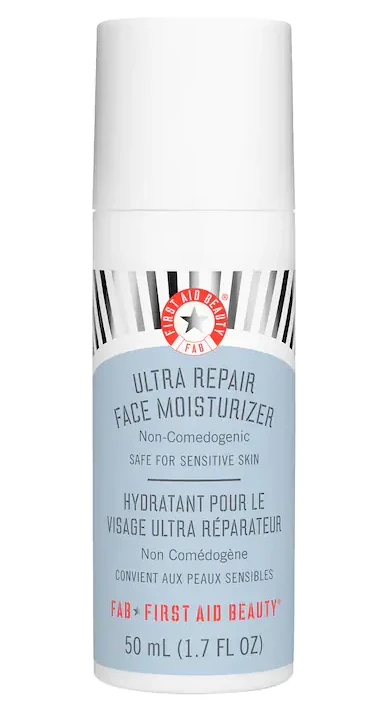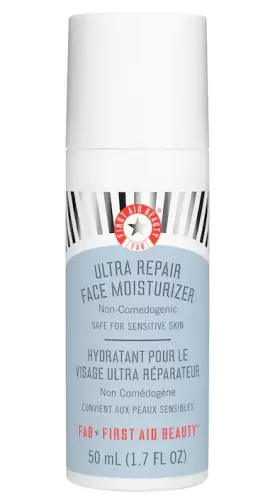 ---
Best K-Beauty: Cosrx Snail Mucin 92 All In One Cream
This cream is filled to the brim with a generous amount of 92% snail mucin, which restores healthy skin and hydrates intensely thanks to its rich composition of hyaluronic acid, copper peptides, and minerals. Although it works great for all skin types and ages, it has been of great help for those prone to acne breakouts (myself included), as it helps to speed up healing, reduce redness and minimize scars. I should mention that despite the mucin consistency, the cream is not sticky or yucky.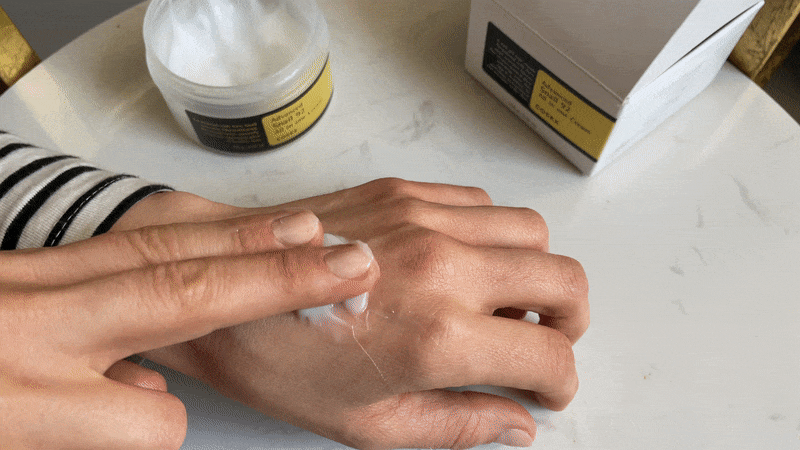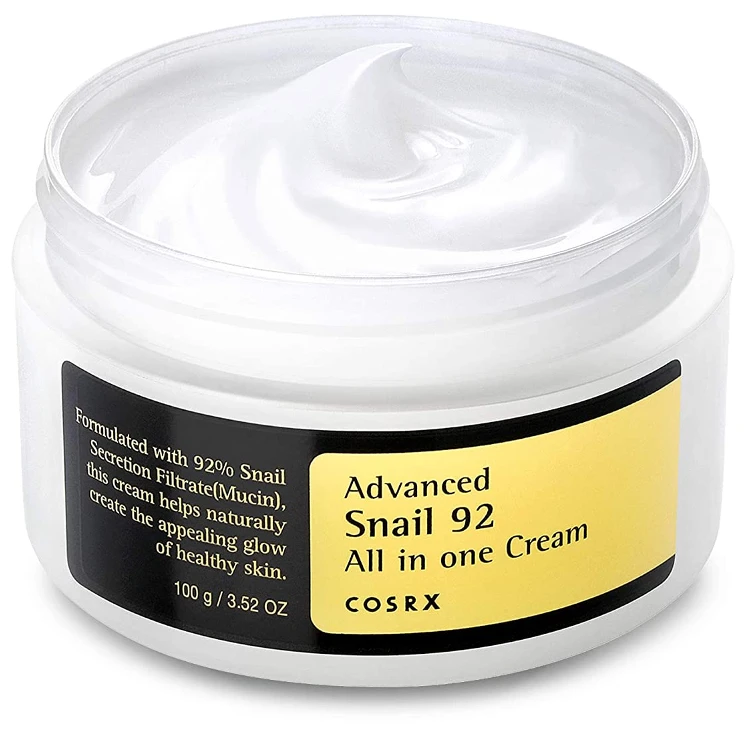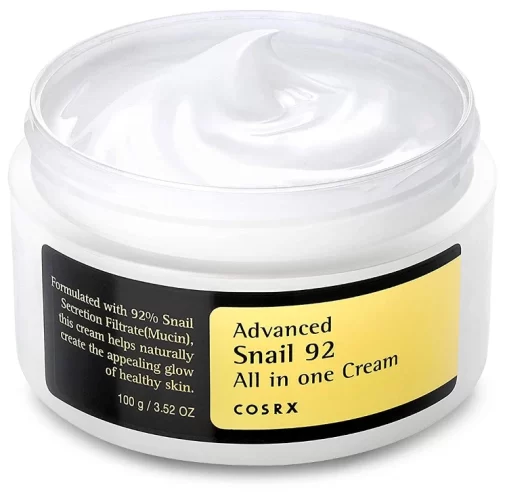 ---
Best for Aging Signs: Drunk Elephant Lala Retro Whipped Moisturizer
Whether you're aiming to soften existing fine lines or prevent their appearance altogether, trust me when I say that this moisturizer is an option that's definitely worth considering. It's made with nine peptides and an impressive blend of amino acids that join hands to spur collagen growth and moisturize. The result is skin that feels firmer and looks fuller and radiant. Moreover, this moisturizer offers a refill option, making it a great choice for those who value sustainability and want to reduce their environmental impact while saving money.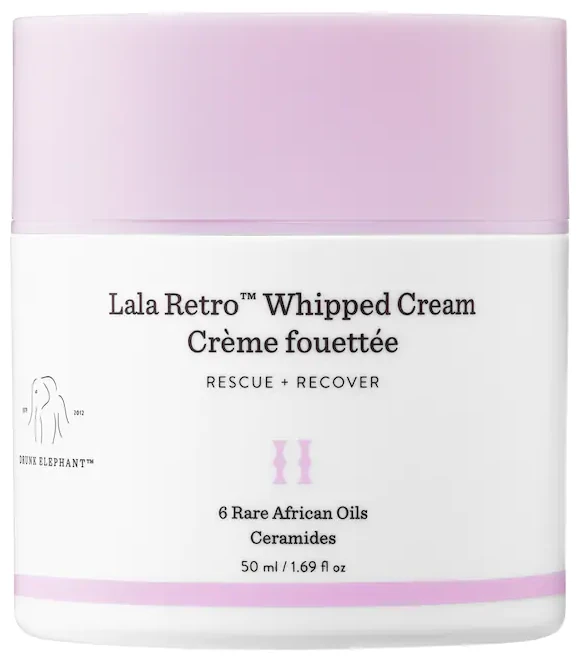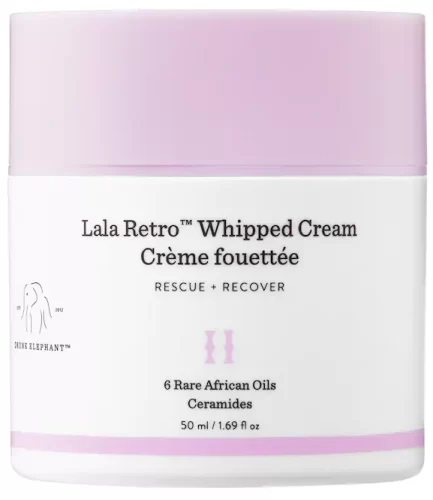 ---
Best for Day Protection: Sunday Riley C.E.O. Vitamin C Rich Hydration Cream
If you're not already using vitamin C, you're seriously missing out. This moisturizer packs a serious punch with a 5% concentration of a stable and gentle form of vitamin C. It's a triple threat, fighting off free radicals from sun damage and pollution, boosting collagen, and brightening your skin all at once. There are plenty of other sources of antioxidants, including vitamin E and green tea, which means it's truly great at keeping the skin guarded against oxidative stress throughout the day. However, this formula had me at the addition of lime pearl extract, a natural source of alpha-hydroxy acid that encourages gentle exfoliation.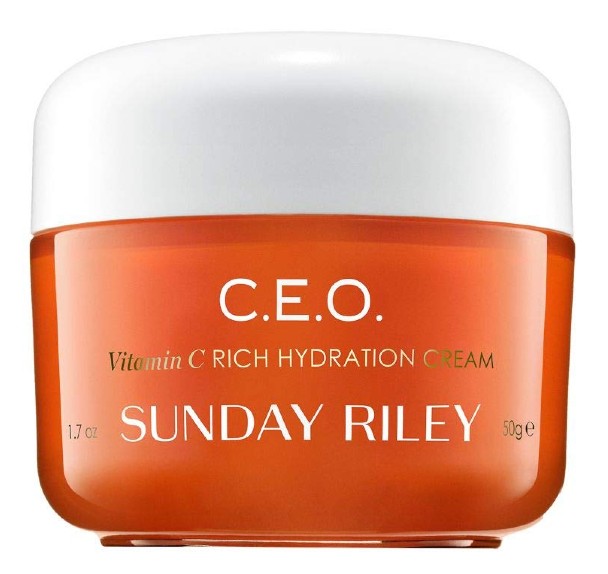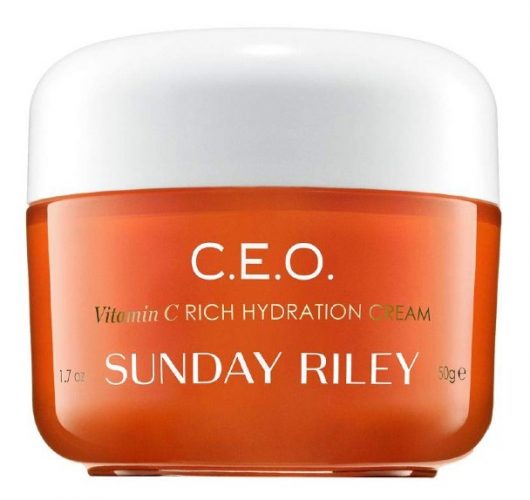 ---
Best for Skin Barrier: Skinfix Barrier+ Triple Lipid-Peptide Face Cream
If you entered your 30s with a broken skin barrier, reach for Skinfix Barrier+. It loads a formula chock full of replenishing and reparative ingredients, including ceramide, cholesterol, and fatty acids, all essential elements the skin needs to reinforce its protective barrier and heal. Plus, it's loaded with 3% peptides to tame redness and minimize irritation. From the moment you apply the buttery texture, you'll experience a soothing sensation that instantly wraps your skin in a cocoon of comfort. Bonus points for the airless hygienic pump applicator that keeps bacteria out.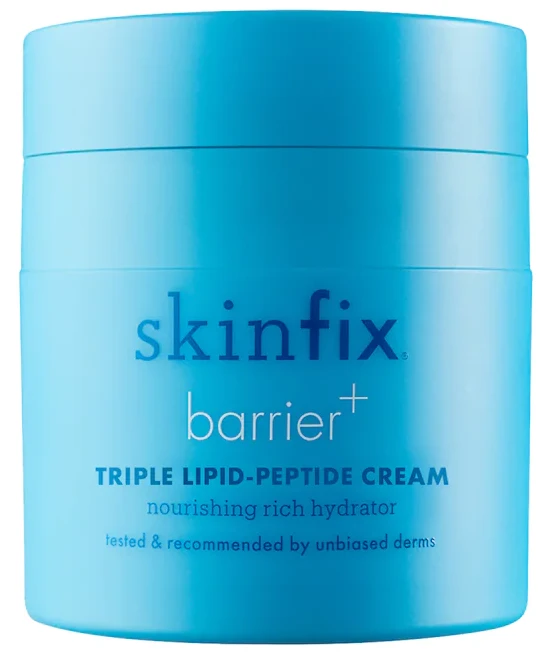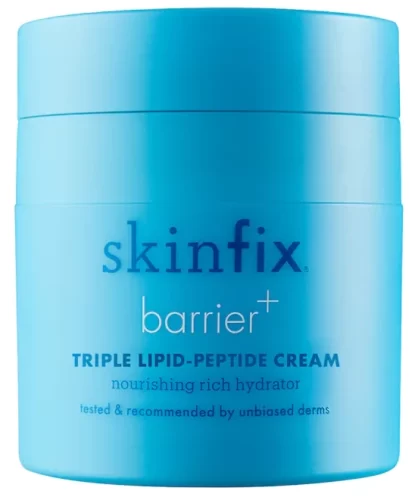 ---
Best for Night: Some By Mi Snail Truecica Miracle Repair Cream
At night, the skin requires repairing and strengthening ingredients that work in tandem with its natural regeneration process. My go-to for the night is this moisturizer loaded with 40% snail mucin, a popular ingredient in Korean beauty due to its ability to hydrate and heal the skin. The formula also contains Centella asiatica, squalane, and five ceramides for the pinnacle of moisture and repair. I really enjoy the snail-like texture of this cream, which feels super refreshing and hydrating when I apply it. It doesn't leave any greasy or tacky residue, and the bergamot scent is simply divine. FYI, another great option to use at night is CeraVe Skin Renewing Night Cream.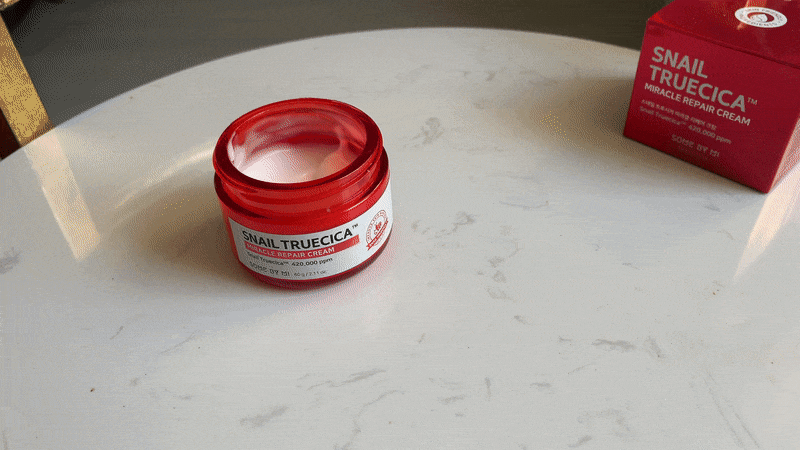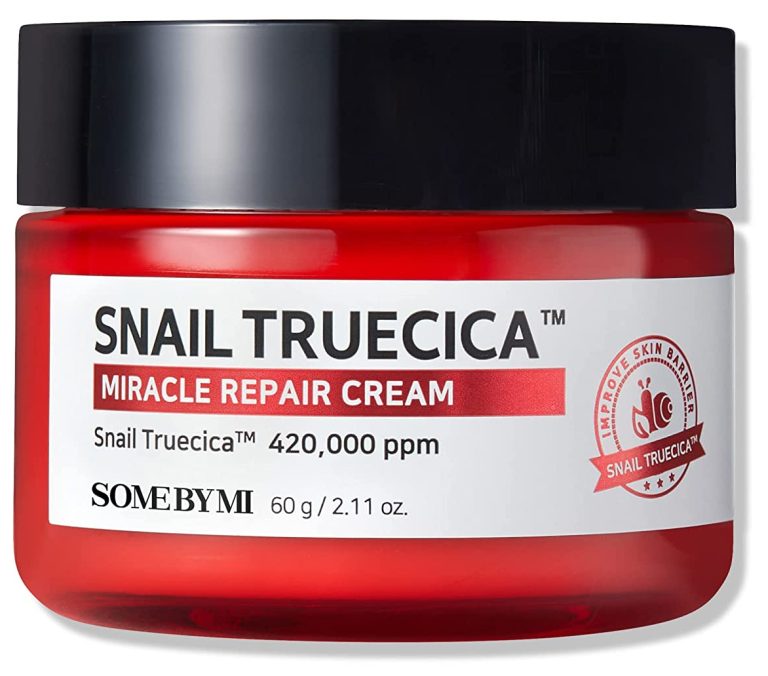 ---
Best with Retinol: Olay Regenerist Retinol 24 Max Moisturizer
If you skipped using retinol in your 20s, consider incorporating it into your skincare routine in your 30s. And it's always a good idea to start your journey with a beginner-friendly retinol moisturizer to help your skin adjust to it before you move on to more powerful products, such as serums. New to the retinol game or not, this moisturizer is an excellent addition to your nighttime regimen. It uses a complex of retinoids that gives visible improvements in fine lines and dark spots while evening skin tone and minimizing pores' look. Moreover, it's got niacinamide and peptide to calm and increase moisture in the skin. Browse the happy reviews yourself—the hype is very real.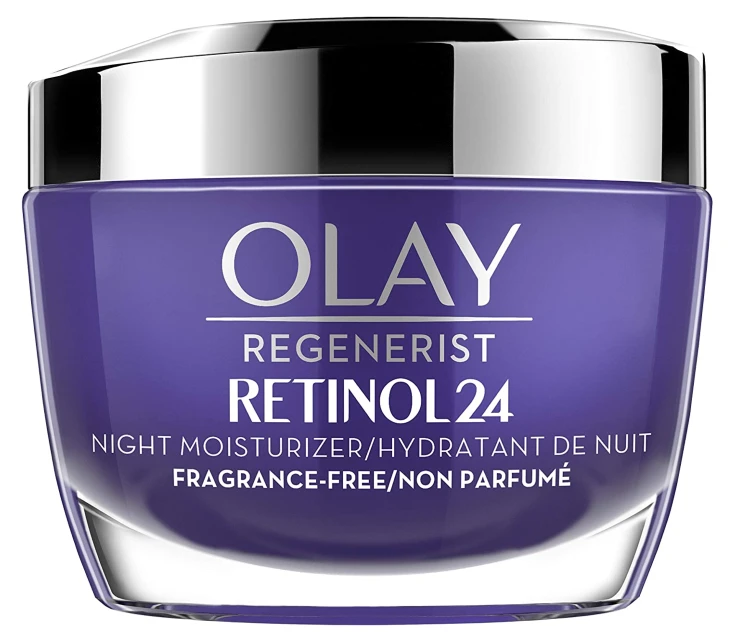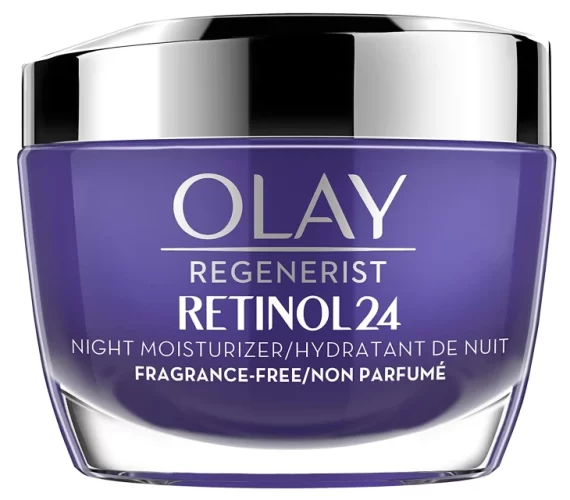 ---
Best for Skin Recovery: Purito Centella Unscented Recovery Cream
This is my HG for when my skin becomes sensitive, either because I forgot to reapply sunscreen or went a little overboard with exfoliation. What I love most about it is that it's made with natural ingredients, and it leans on an impressive amount of Centella asiatica extract (50%!), proven to ease swelling, calm redness, and encourage skin healing by boosting the production of collagen. Plus, it contains squalane and niacinamide, two powerhouses that work together to restore and strengthen the skin's protective barrier. Trust me, this cream is a solid option whether you've got temporary sensitive skin or are an all-year-round sufferer.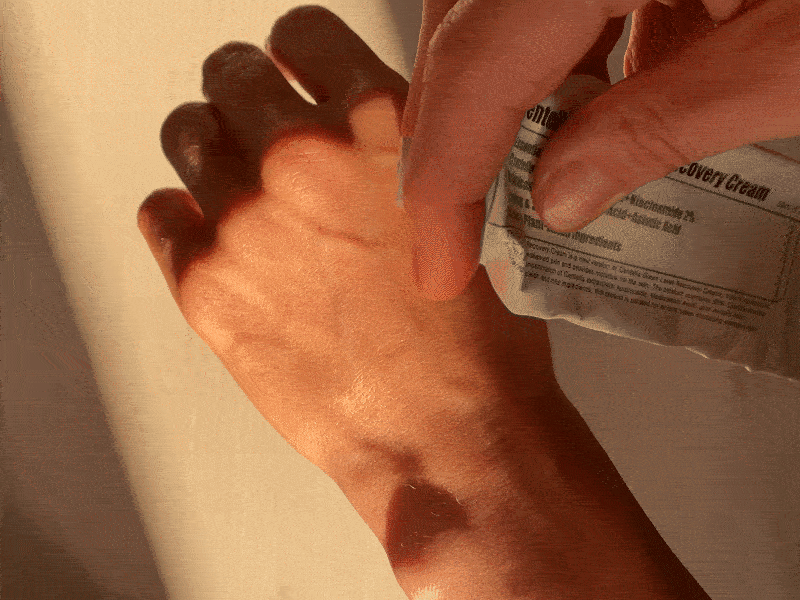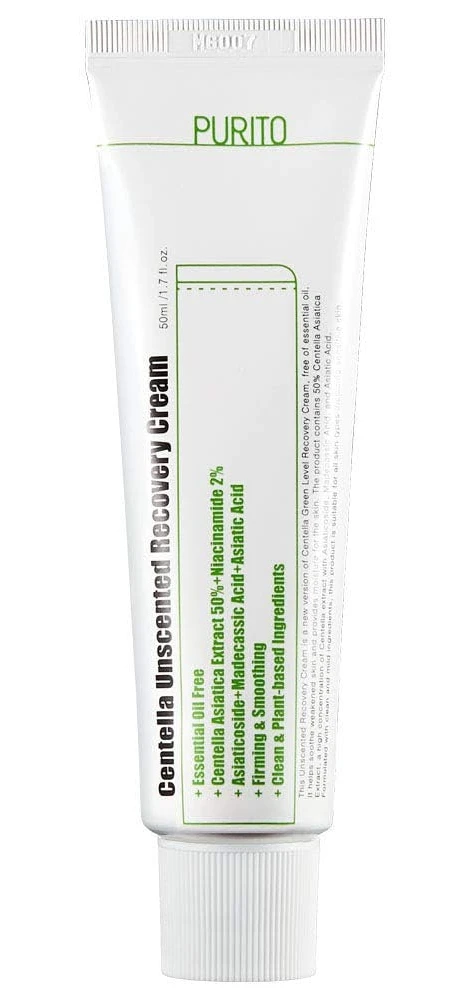 ---
Best Affordable: e.l.f. Skin Daily Hydration Moisturizer
This is the best moisturizer you can possibly use in your 30s if you're on a budget. It costs no more than $8 and provides all the hydrating benefits of high-end products. The lightweight, creamy formula is packed with a whole host of natural hydrators, including aloe vera, hyaluronic acid, jojoba oil, and grapeseed oil, and works great on all types of skin. I give this one extra credit because it's vegan and cruelty-free.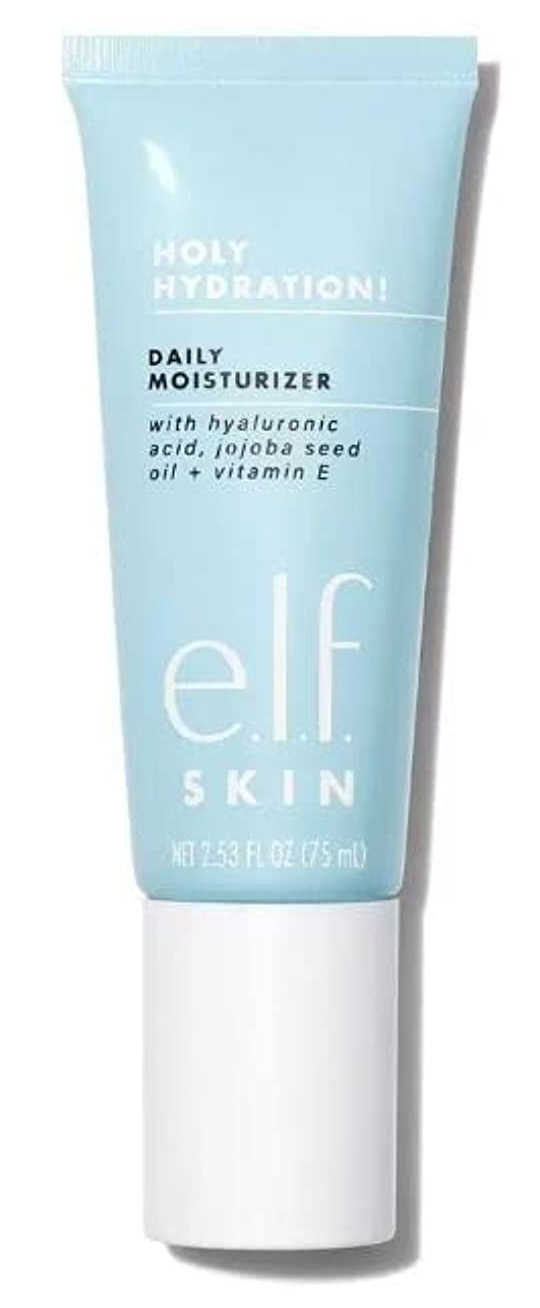 ---
Read next: 8 Anti-Aging Tips For Your 30s To Keep Wrinkles Away