With age, your skin routine needs changes, and there's no denying that your 30s is when the skin starts to show first fine lines and signs since you were a sun lover, aka dark spots. When the skin begins to reflect the mistakes you've made in your 20s, the routine should change too, and starting with that non-negotiable step (hi, moisturizer) is a brilliant idea. To help you make the righteous decision, we've rounded up the best moisturizers for 30s with ingredients that truly make a difference— speaking of which.
What ingredients do I need in a moisturizer for 30s?
The best moisturizer for your 30s should include ingredients addressing your skin type and concern. Period! However, since most people in their 30s experience the first fine lines, hyperpigmentation from the sun, or acne scars, a bunch of elements can come in handy for everyone. For instance:
Retinol is your BFF (as long as you can tolerate it, if not, try retinol alternatives) because it encourages cell turnover and boosts collagen, diminishing fine lines and dark spots look.
Vitamin C is another skin hero for both collagen production and skin brightening, and in addition to that, it has antioxidant benefits.
Peptides, ceramides, amino acids, you need all these to speed up skin repair and hold on more to that bouncy, plump skin.
Oh, and speaking of plumpness, the best moisturizer for 30s must be filled with humectant ingredients, such as glycerin and hyaluronic acid, so your skin will stay bouncy, firm, and elastic.
The best moisturizers for 30s for all skin concerns
If until now, your moisturizer was about hydration, from now on, it's time to add something extra. This means ingredients that target fine lines, uneven pigment, and loss of plumpness. These are the best moisturizers you can use in your 30s for glowing and plumping skin.
---
Best at Birghtening: Ole Henriksen C-Rush Brightening Gel Crème
Ole Henriksen ultra-light gel cream is inspired by bursts of freshly squeezed juice, delivering hydration and brightening skin. It is among the best moisturizers for 30s because it has a clean yet effective formula that works for all skin types. The ingredients worth mentioning are the three vitamin C stable sources for brightening and antioxidant benefits, plus glycerin, hyaluronic acid, and sodium hyaluronate for binding hydration into the skin.
---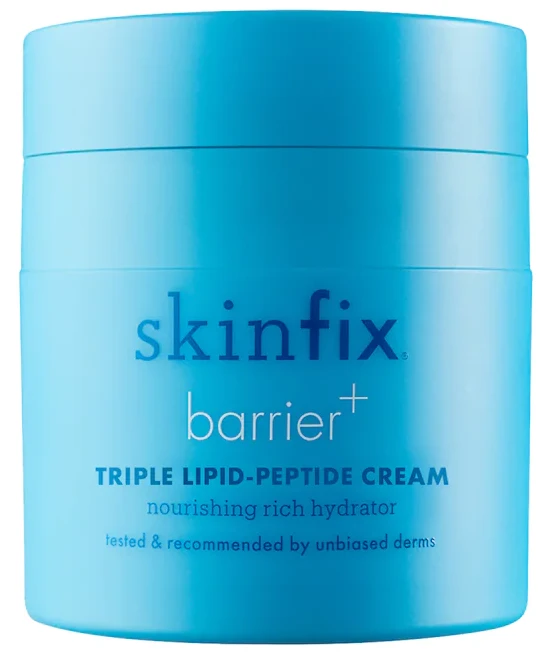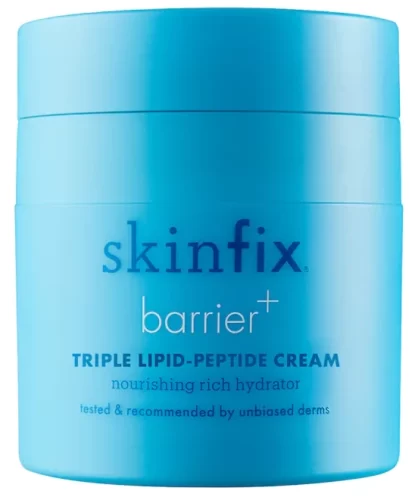 Best for Damaged Barrier: Skinfix Barrier+ Triple Lipid-Peptide Face Cream
In case you've got a broken skin barrier, dry skin, or you just want to dodge wrinkles apparition, pick Skinfix Barrier+. Not only has a clean, vegan formula that's also fragrance-free but it's spiked with skin-loving ingredients that aim to restore skin and deeply hydrate it. The triple lipid complex help rebuilds the skin's natural lipids for smooth, glowing skin, peptide proteins support skin barrier function and defend against free radical damage, while shea butter and vitamin E lock moisture into the skin, preventing transepidermal water loss.
---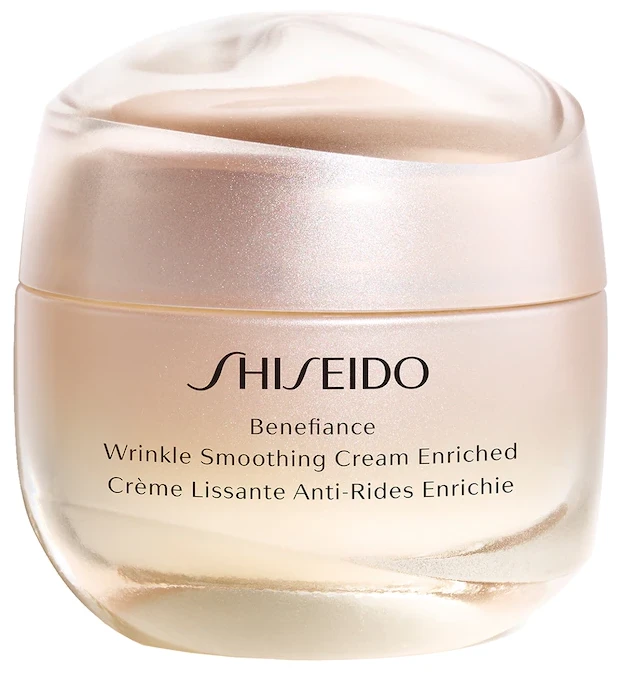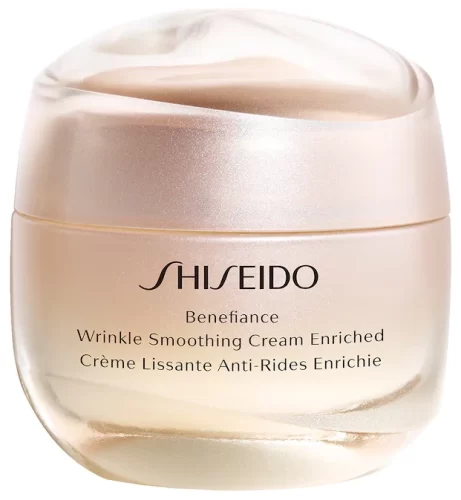 Best for Smoothing Fine Lines: Shiseido Wrinkle Smoothing Cream
Incredibly silky in texture and feel, Shiseido Wrinkle Smoothing Cream contains glycerin, niacinamide, vitamin E, and green tea extract to not only moisturize the skin but to strengthen it as well. This moisturizer is a favorite among skincare enthusiasts that want to diminish fine lines and wrinkles appearance. Welp, the star in this formula is the mix of green, brown, and red algae, which address wrinkle formation, plumping their look. So if you've noticed your first fine lines, starting using this moisturizer in your 30s is a brilliant idea.
---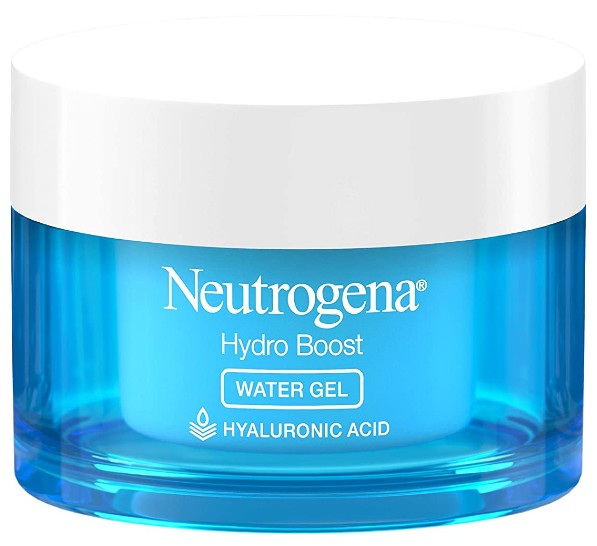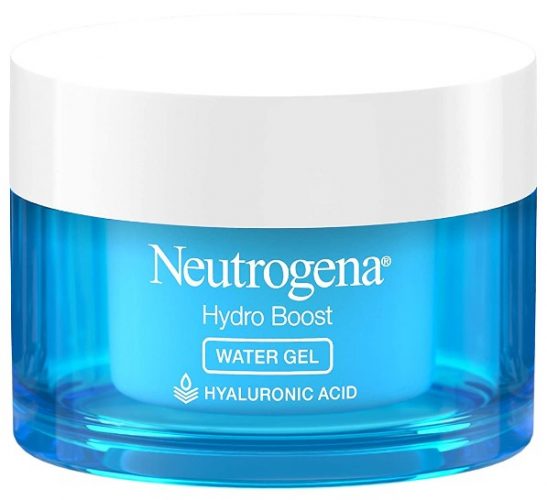 Best for Budget: Neutrogena Hydro Boost Hydrating Water Gel
We couldn't make a top of the best moisturizers for 30s without mentioning Neutrogena Hydrating Water Gel. It aims to quench thirsty skin instantly and can be used by all skin types, oily and acne-prone included, as it's non-comedogenic. You get the plumping and hydrating benefits of glycerin and sodium hyaluronate without any trace or oils and alcohol. In plus, it makes an excellent velvety primer, creating a smooth canvas for makeup application.
---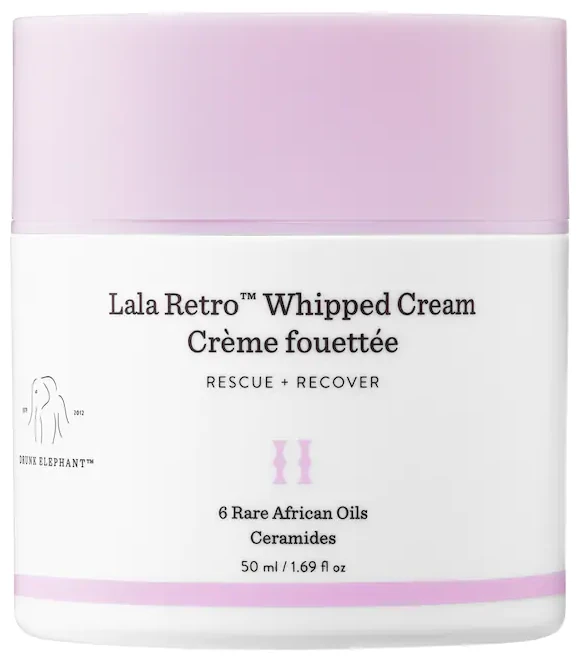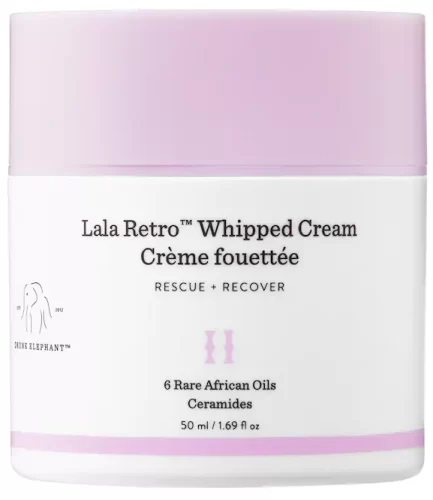 Best for Dry Skin: Drunk Elephant Lala Retro Whipped Moisturizer
Loaded with three plant-derived ceramides, six African oils for intense moisture, Drunk Elephant Whipped Moisturizer has a rich formula that your skin immediately drinks up. It's ideal if you struggle with fine lines, loss of firmness, elasticity, dryness, or a weakened skin barrier. Give your skin a gentle massage by working the cream into your forehead, cheeks, chin, and neck, and call it a day. Or a night.
---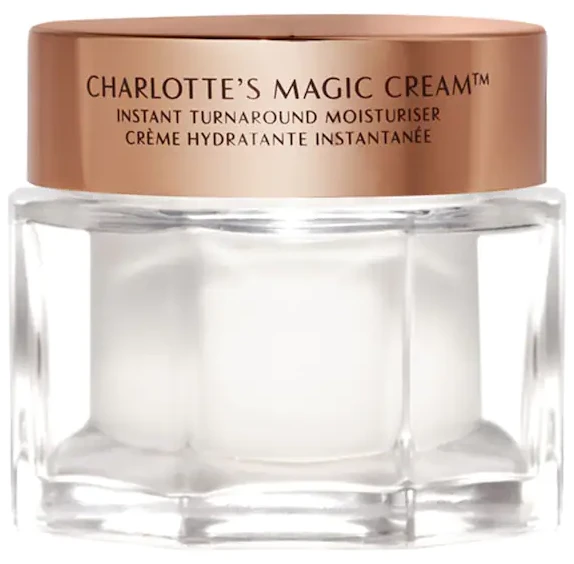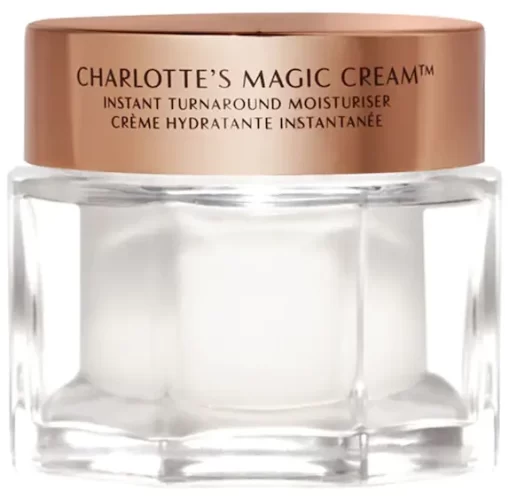 Best for Dull Skin: Charlotte Tilbury Magic Cream Moisturizer
This moisturizer replenishes moisture and condition skin with its bionymph peptide, shea butter, oat extract, and vitamins C and E. Additionally, the formula includes aloe vera juice, sodium hyaluronate, and a blend of natural oils, such as camellia, rosehip, and sunflower, to provide calming, smoothing and nourishing properties. Skin is left soft, dewy-looking, plump, and supple. It sounds like the best moisturizer for whoever wants to address dull skin in their 30s.
---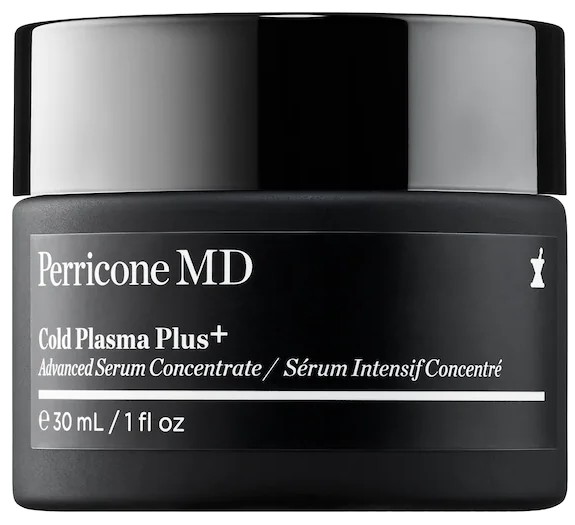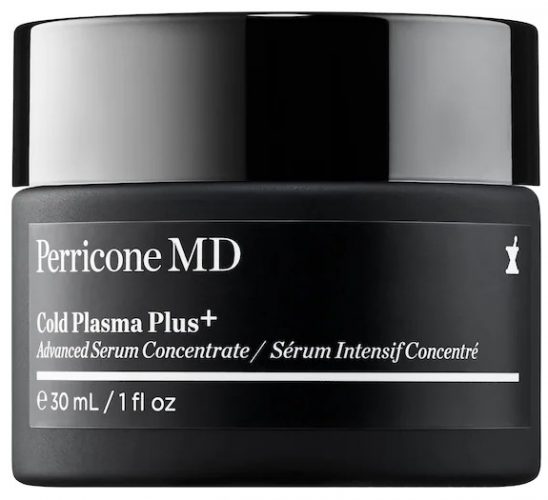 Best for Wrinkles: Perricone MD Cold Plasma Plus
It's no secret we love Perricone MD products, and this balm-like moisturizer has always been one of our favs. This is because it targets multiple skin concerns: wrinkles, dryness, uneven tone and texture, and loss of firmness. To tackle all this, Perricone MD Intensive Hydrating Complex uses peptides, vitamin C, sodium hyaluronate, and triglyceride complex (jojoba, soybean, and olive oils), supporting healthy-looking and bouncy skin. Everything is in a thick, ultra-rich formula that leaves skin supple, vibrant, and rejuvenated. So if you're willing to invest more in your moisturizer, this is it.
---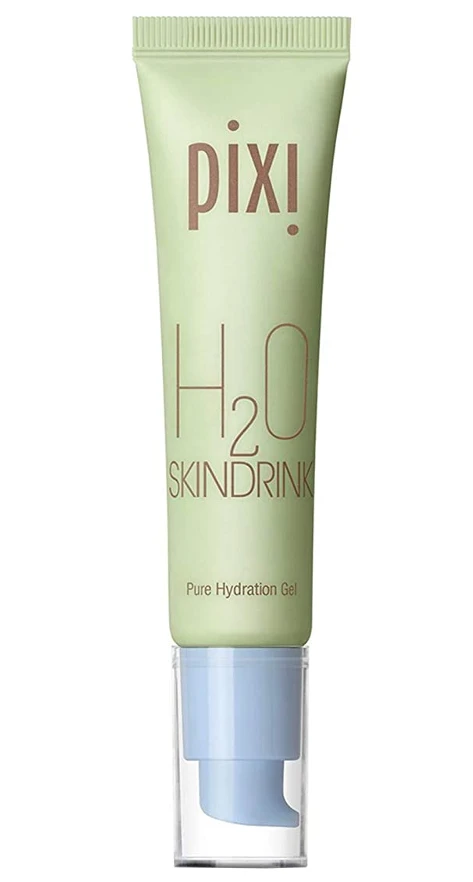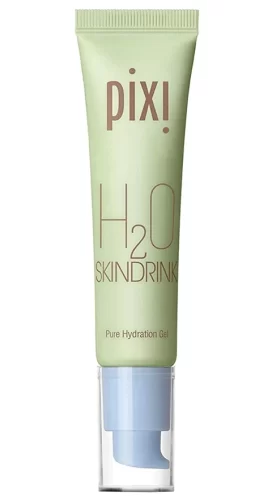 Best Gel Formula: Pixi H2O Skindrink
This hydrating gel is a godsend for those who need a cool, refreshing moisturizer that delivers a burst of hydration. It uses the best humectant, aka glycerin, to trap moisture in, green tea extract for antioxidant effects, shielding the skin against free radical damage, while allantoin, rosemary, and aloe extracts work to calm, and protect the skin, being gentle and safe. All skin types can use it; it's like a fine-lines-minimizing facial in a bottle.
---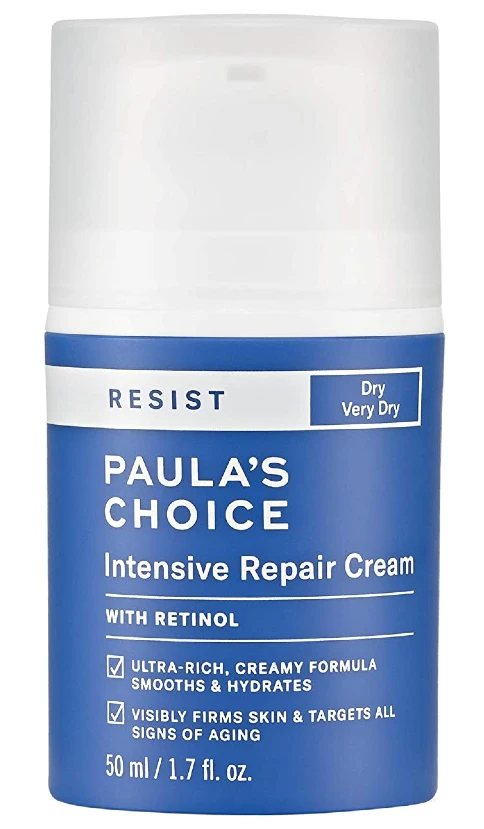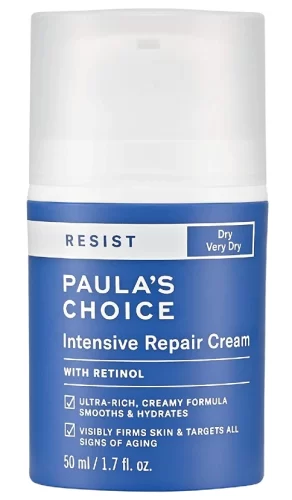 Best for Anti-Aging: Paula's Choice Resist Intensive Repair Cream
Paula's Choice Intensive Repair Cream stands out if you want to tackle aging signs with the most researched anti-aging ingredient (hello, retinol). Besides, the formula includes peptides, adenosine, niacinamide, sodium hyaluronate, and multiple sources of antioxidants. This is an ideal combination for skin hydration, softening that smooth and plump fine lines, reviving skin barrier, and protecting against external aggressors. So, if you've seen the first aging signs on your complexion, either dark spots or lines, this is the best moisturizer to manage and reduce them in your 30s.
---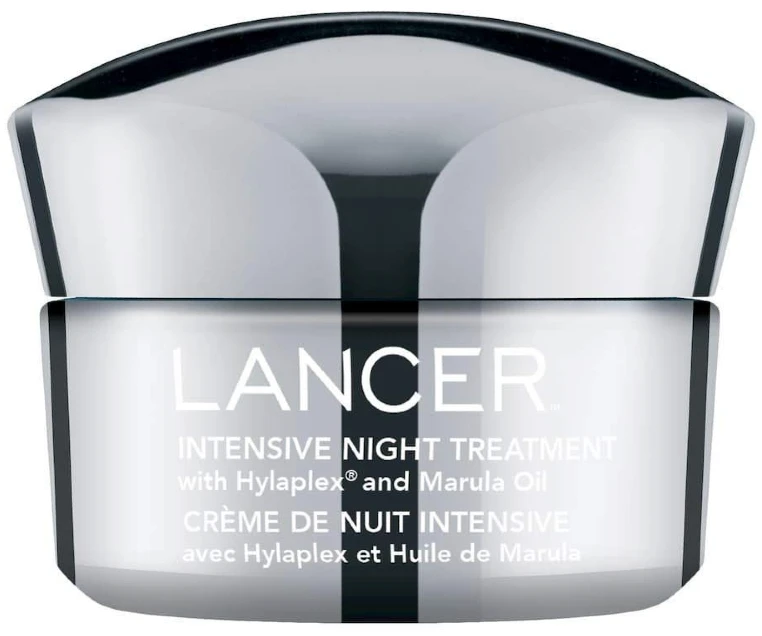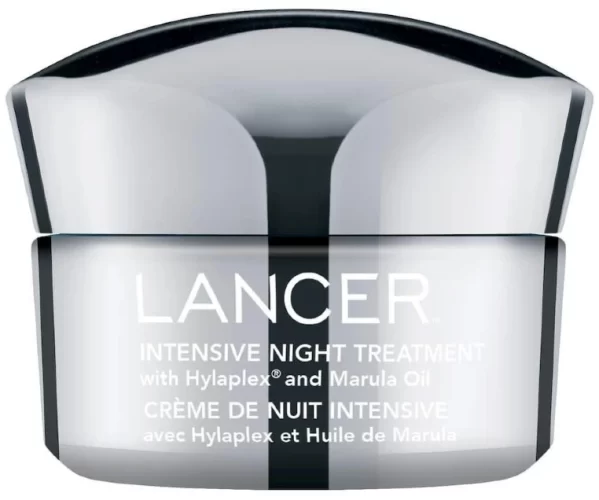 Best for Night: Lancer Intensive Night Treatment
This moisturizer has got you covered with hydration, firmness, and elasticity loss. It's formulated with potent hydrating and moisturizing agents, including shea butter, squalane, yeast amino acids, marula oil, two sources of sodium hyaluronate, and peptide. It's the perfect formula, so you'll wake up with plump, smooth, radiant skin — no wonder is considered the best night moisturizer for 30s.
---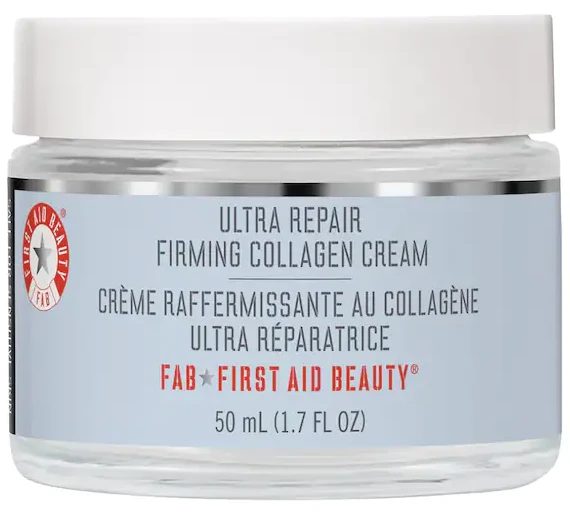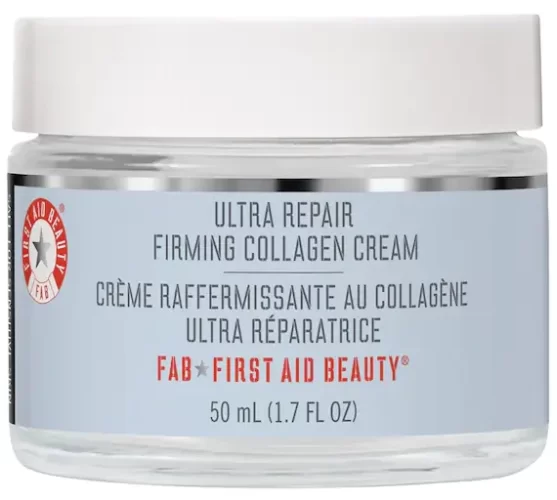 Best for Sensitive Skin: First Aid Beauty Ultra Repair Firming Collagen Cream
It's tough when you've got easily reactive skin, but this moisturizer has got your back. It's packed with collagen, which, even if it has a large molecule that can't penetrate the skin, still is an excellent moisturizer. Then, squalane, vitamin B5, peptide, and niacinamide add more moisture to smooth skin and make it appear full and healthy. Colloidal oatmeal is another star ingredient here, ideal for helping calm skin and ease a dry complexion.
---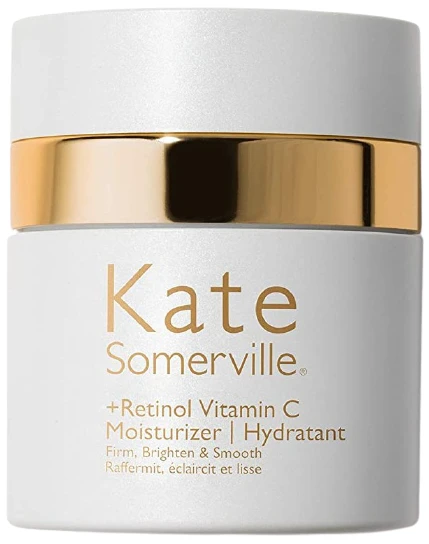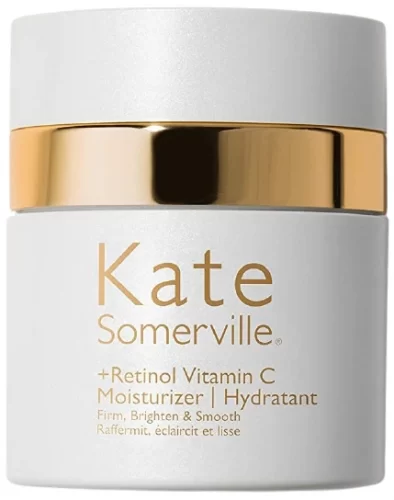 Best for Uneven Tone: Kate Somerville Retinol Vitamin C Moisturizer
Another of the best moisturizers for 30s was made by Kate Somerville, a master skincare brand. Kate Somerville products have been on the rise for a while, this moisturizer included, and there are reasons for it. Firstly, it's boosted with retinol, and vitamin C, two powerhouses for aging signs; either we talk wrinkles or dark spots. Secondly, vitamins B5 and E, adenosine, and hyaluronic acid bring hydration and lock moisture in a rich formulation that your skin will drink in the blink of an eye. For PM use!
---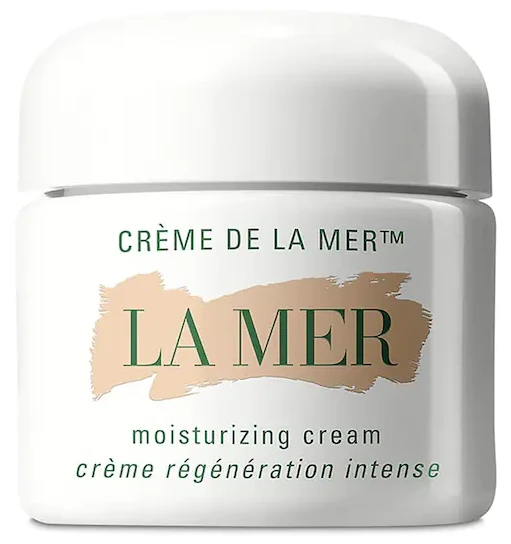 Best Splurge: La Mer Crème de la Mer
If money isn't a problem, this is for you and your generous budget. It really doesn't need an introduction, it's so popular and awarded for a reason. It's made with algae extract base, excellent skin hydrator, and revitalizing, in-house Miracle Broth (sea kelp, vitamins, minerals, citrus oils, eucalyptus, sunflower wheat germ, and alfalfa seed powder), full of skin-strengthening and firming benefits in an ultra-rich formula. Using this moisturizer in your daily skincare routine gives you the baby-soft skin of your dreams.
---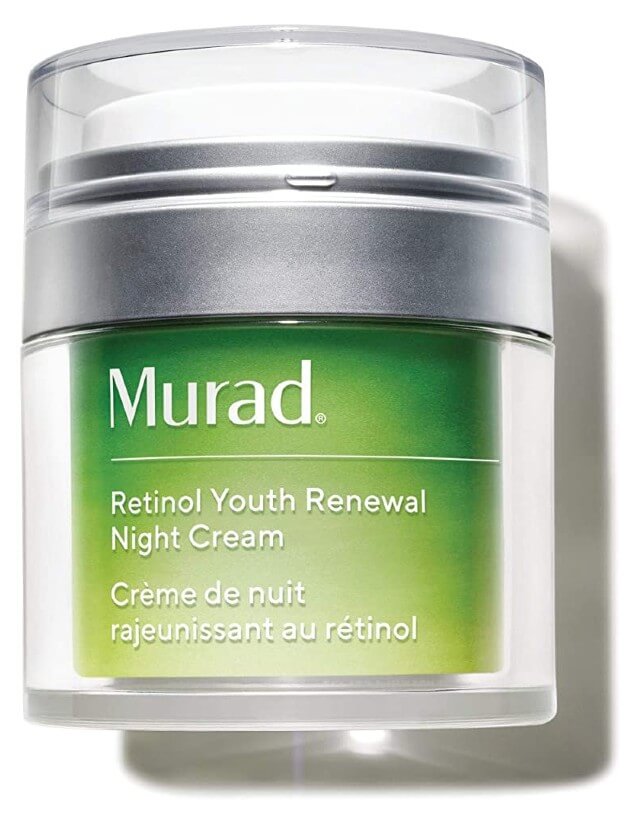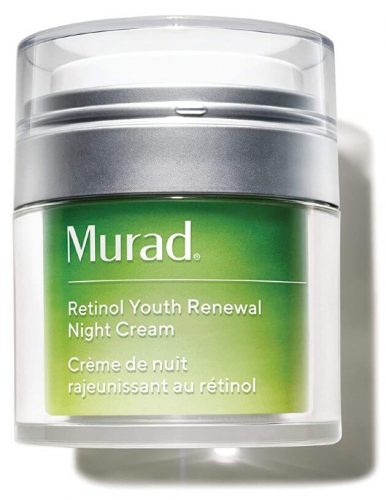 Best with Retinol: Murad Retinol Youth Renewal Night Cream
This one is without a doubt a cult favorite and one of the bestsellers of Murad products. Besides delivering a fast-acting retinoid for instant firming, time-released retinol for ongoing effects, it also uses a retinol booster for impressive results. Other ingredients worth mentioning in this award-winning formula are yeast extract, niacinamide, sodium hyaluronate, vitamin E, and glycerin. This is the perfect recipe to address the apparition of first fine lines and dark spots, the ideal addition to your nightly skincare regimen.