Anyone who turned to clean beauty wants the best organic makeup products. However, with the FDA banning many ingredients, and high demand for clean makeup, the industry complied, so we now have lots of natural makeup brands to choose from. But are all of them trustworthy? You're not the only one who gets confused by the organic makeup world. Because it is confusing — a nebulous. Since the FDA doesn't regulate cosmetics, it's your duty to check the labels and ensure your products aren't falsely advertised as natural, non-toxic, or organic.
Worldwide, cosmetics are regulated under different legal frameworks. Under U.S. law, cosmetic products and ingredients other than color additives do not need FDA approval before they go on the market. With this in mind, manufacturers are the only ones who declare their products' safety and labeling. An authentic organic brand should get certifications from USDA, COSMOS, or ECOCERT, approving their ingredients are safe for skin and the environment. But choosing organic makeup should be pleasant, not an endless label- and certifications-research. Thus, we've whittled down the best organic makeup products that come from trustful brands you can start using right away.
Why choose organic makeup over conventional?
You know skin absorbs almost everything we put on it, right? Well, take a look at the labels of conventional cosmetics. You'll find plenty of toxic ingredients that may irritate your skin (especially if it's sensitive or mature) or are harmful to the environment. Anyway, it doesn't mean that if you use organic-sourced makeup, you can't end up with irritation or allergy. Many plants, herbs, or fruits organically or not grown, can contain substances that may be toxic or allergenic. You got this, an ingredient source doesn't determine its safety. For this not to happen, you have to be aware of your allergies first upfront.
The best organic makeup products worth having in your beauty bag
From primer to fixing spray, we've put together all the best natural makeup products you need to create a genuinely organic yet long-wearing makeup.
---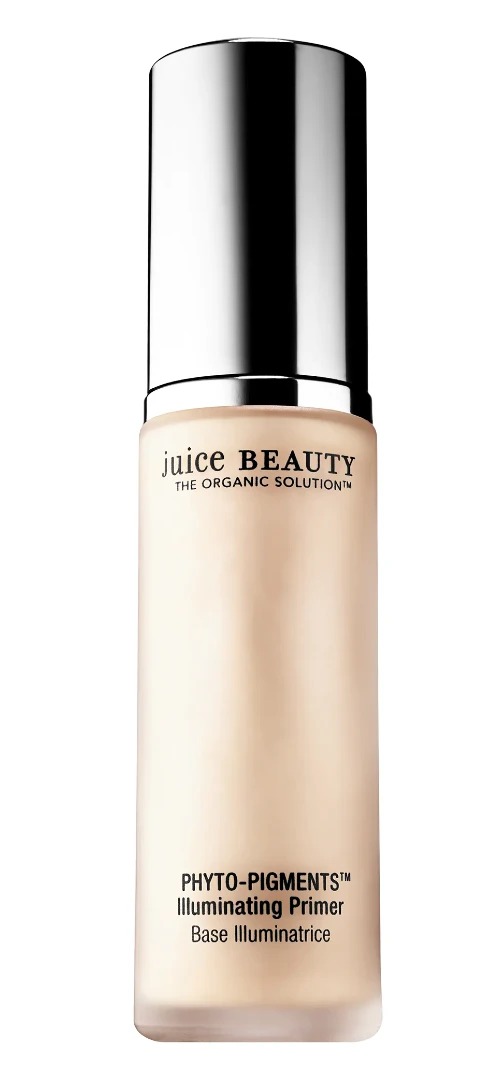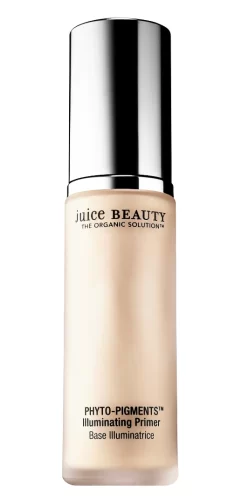 Best organic makeup primer
Juice Beauty Phyto-Pigments Illuminating Primer
To start with, apply this natural, lightweight primer. Juice Beauty products are always on the rise, and this illuminating primer is no exception. With an organic, antioxidant-rich base of botanical juices, it's enriched with coconut alkanes and organic glycerin to hydrate the skin and control sebum. All skin types and ages can wear it, making the perfect makeup base for all foundations.
---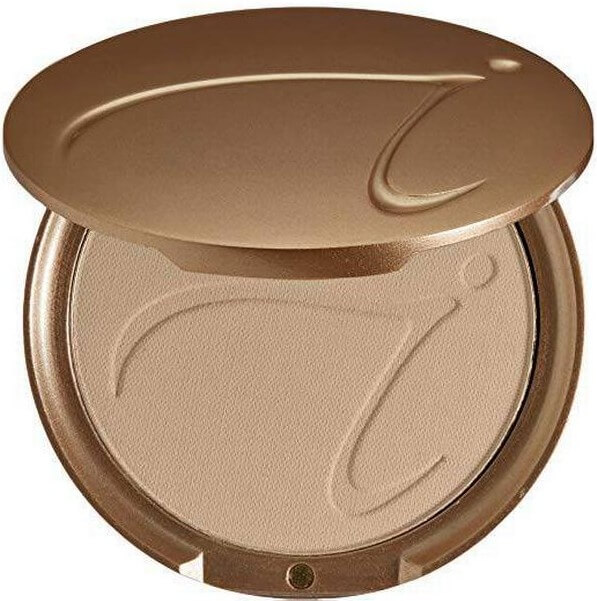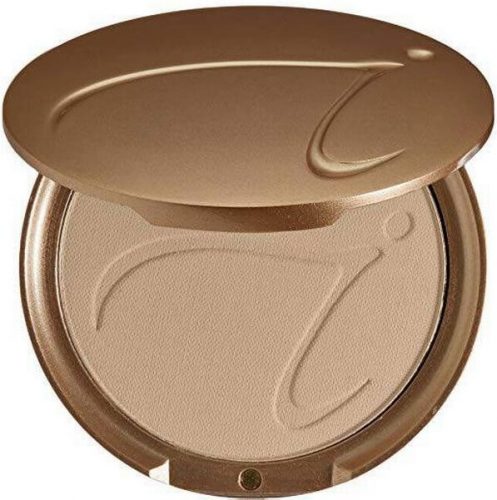 Best powder foundation
Jane Iredale Mineral Pressed Powder Foundation
This natural pressed powder foundation is not to be overlooked. 100% vegan, it gives you that natural look, like your skin, but better while keeping it protected. Red algae hydrates, powerful antioxidants from pine bark, and pomegranate extracts help protect the skin against free radical damage, while zinc oxide and titanium dioxide minimize UV damage with 15-20 SPF. Opt for this foundation, especially if you have oily skin — it's oil-free and has a matte finish!
---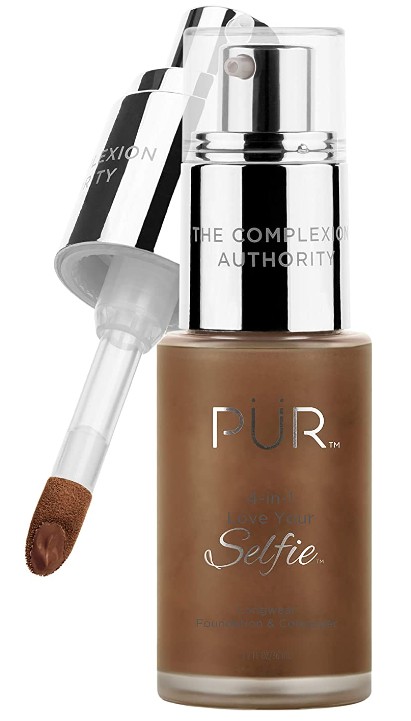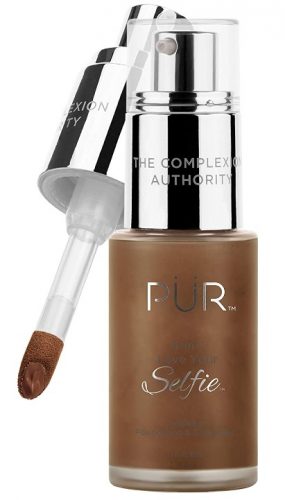 Best liquid foundation
PÜR 4-in-1 Longwear Foundation
And if you want a hydrating and protective foundation, try this one. Its creamy, moisturizing formula makes it a cult-favorite for all skin types (acne-prone included). With a lightweight texture and sheer, buildable coverage, this natural foundation feels and looks like bare skin at its best while protecting and nourishing. The addition of ceramide, coffee, vitamin C, lactic acid, green tea, and retinol help hydrate and brighten the skin — it's skincare and makeup in one multitasking product, doubling as a concealer too! Reviewers wouldn't rave this much about it if it wasn't one of the best organic makeup products.
---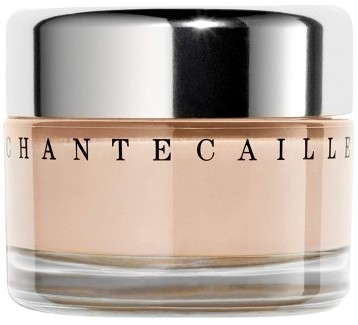 Best oil-free foundation
Chantecaille Future Skin Foundation
If you're in search of an oil-free foundation, this might be the one. With a gel-like texture, it gives adjustable natural coverage, and it glides on effortlessly, drying down to a flawless finish. Rosemary, rice, chamomile, aloe vera are just a few of the ingredients in its formula, plus it's got light-reflecting pigments so that you'll always show up with radiant skin.
---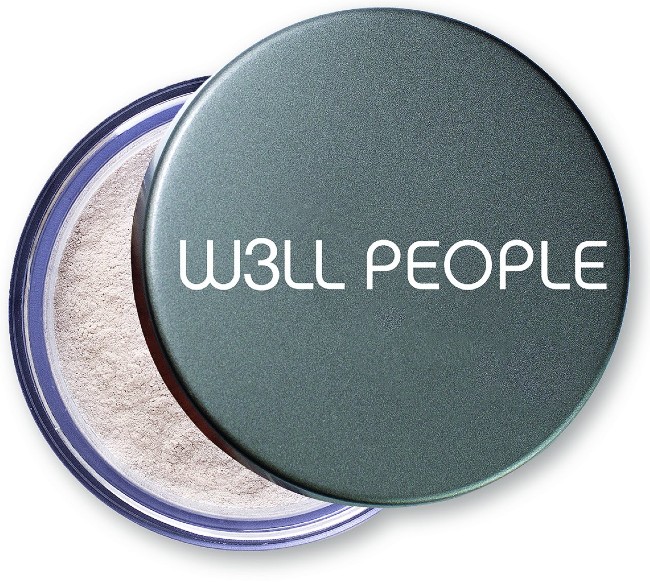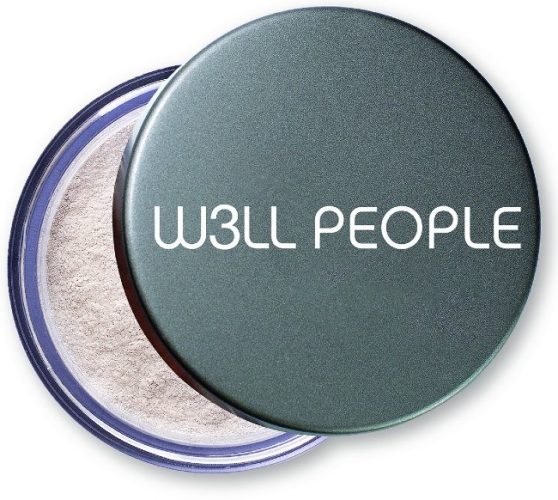 Best organic setting powder
Well People Natural Bio Brightener Invisible Powder
Fix makeup and control shine with this organic translucent setting powder that adapts to all skin tones. Weightless and translucent, it sets makeup for transfer-resistant and smudge-free wear for the entire day. It blends smoothly and absorbs excess oil to mattify the complexion and leave skin looking flawless while being mega safe! EWG-verified, non-comedogenic, hypoallergenic, and free of chemicals — your skin will adore it!
---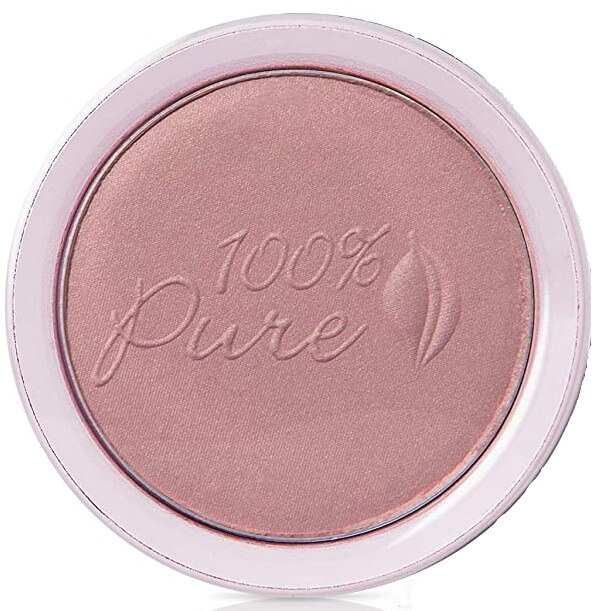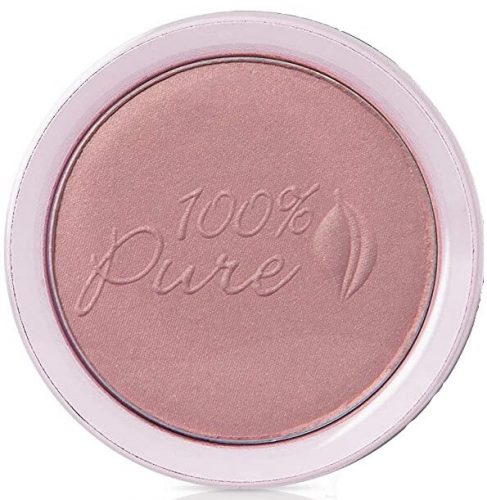 Best organic powder blush
100% Pure Powder Blush
Rice, avocado, cocoa butter, cranberry, goji, cherry, pomegranate, strawberry — no, it's not a dessert recipe, actually, this blush got all of that! Its shade is given by natural fruit pigments to keep skin safe, and the addition of mica mineral gives that hint of shimmer so your cheeks will glow nicely. Plus, it protects skin and keeps it nourished (thanks, vitamins C and E), while it's got a broad range of shadows you can pick from! Now you know why it's praised as one of the best natural beauty products.
---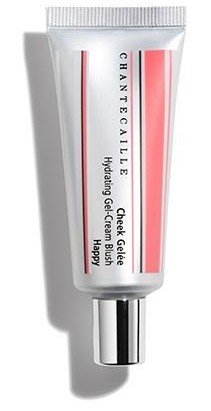 best organic creamy blush
Chantecaille Cheek Gelée
Created without any trace of paraben, fragrance, or phthalates, this hydrating liquid gel-cream blush adds that subtle flush you need. Combining the freshness of an emulsion with the lasting power of a stain, it gives cheeks a soft, playful color while hydrating, excellent for dry and mature skin types. The three available shades are really cool for all skin tones!
---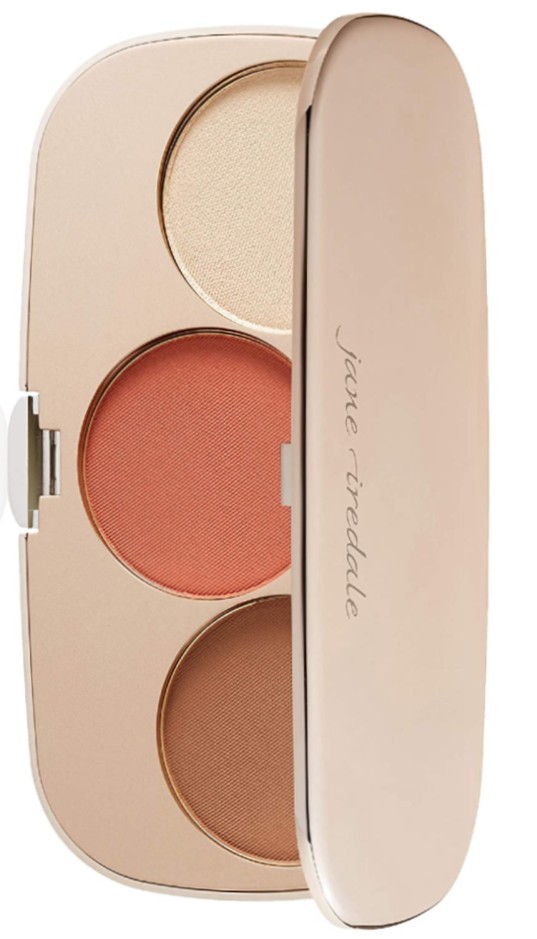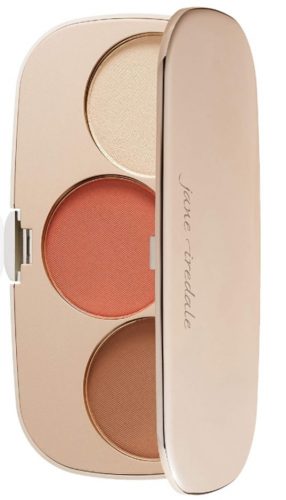 Best organic contouring
Jane Iredale GreatShape Organic Contour Kit
Want natural yet professional contouring? Then pick this one. It contains three matte shades for contouring and highlighting to help you create perfectly sculpted features. Its texture is velvety-smooth, blendable in an ultra-pigmented powder while the skin-loving ingredients keep your complexion fresh and energized all day long.
---


Best organic eyebrow pencil
bareMinerals Frame & Define Brow Styler
Up your brow game with this creamy pencil made with minerals and natural oils. Easy to use, it helps you shape, fill, and define eyebrows fast, nourishing them at the same time. There are two shades you can choose from! And once it's on, it's on, it won't smudge all day long!
---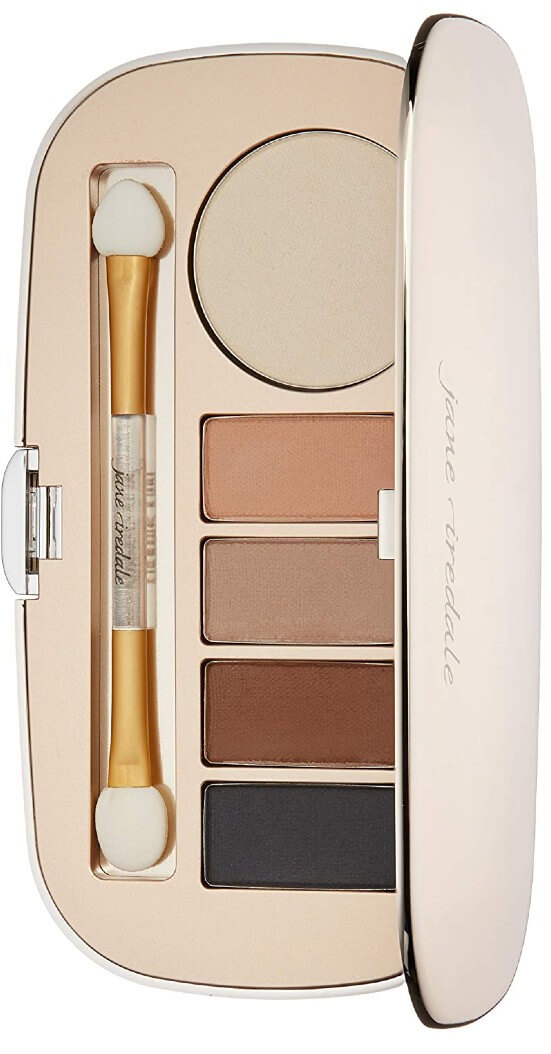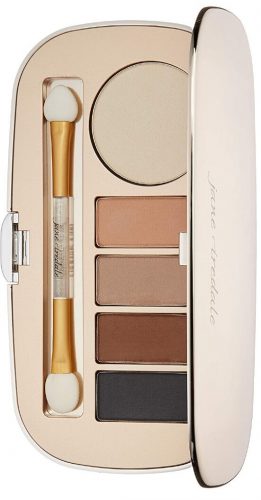 Best organic eye shadow kit
Jane Iredale Organic Eye Shadow
And this is how you get colorful makeup that doesn't harm your sensitive eye area. Jane Iredale created eight combinations with five silky-smooth shades for all your moods and each occasion. From elegant to edgy, matte, and shiny, they help you create any makeup style you want. Highly pigmented and made with minerals and botanical extracts, this organic eyeshadow stays put without creasing while being safe and clean.
---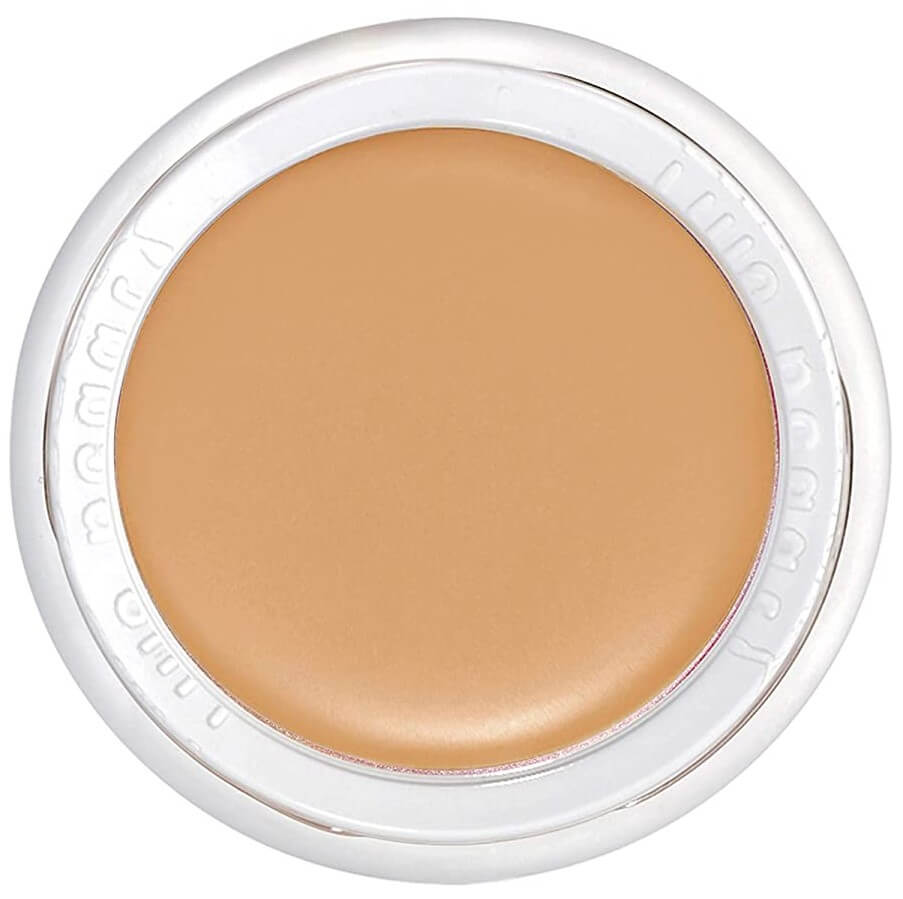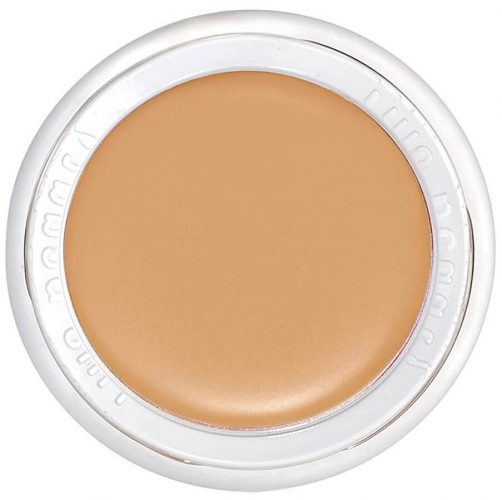 Best organic concelear
RMS Beauty "Un" Cover-Up Concealer
Conceal eye area and imperfections with Un Cover-Up infused with coconut oil, beeswax, jojoba oil, cocoa butter, and mineral pigments to nourish and cover. With 13 shades available, it makes it impossible not to find the right match for you. This natural concealer also doubles up as a light foundation that gives minimal coverage, just enough to even out your skin tone, making it one of the best organic makeup products out there.
---


Best organic eyeliner
Jane Iredale Mystikol Powdered Eyeliner
If you're up to trying a powder formula, use this eyeliner, which is considered one of the best organic makeup products for good reason. It's got six highly-pigmented, water-resistant shades so you can create long-wearing, transfer-proof soft (or dramatic) looks without compromising the eye area. An organic eyeliner that promises to condition your lids since it's enriched with cocoglycerides — that also give it a smooth, creamy texture gliding on easily.
---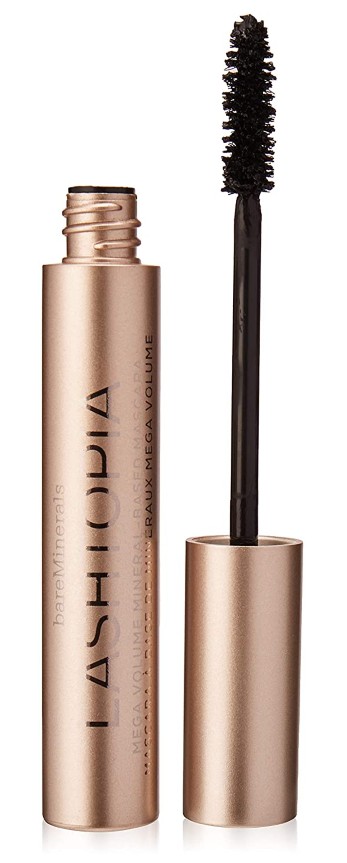 Best organic mascara
bareMinerals Escentuals Lashtopia Mega Volume
Not only is this mascara's formula filled with conditioning castor seed oil and glycerin to nourish lashes, but it gives volume and length without the spidery look. Swipe it on for the blackest black that'll stay put without smearing throughout the day. The big brush makes it easy to load on the pigments, yet the tightly packed bristles help comb out your lashes so they won't clump. Definitely, an organic mascara that is worth a shot and one of the best natural makeup products eva'!
---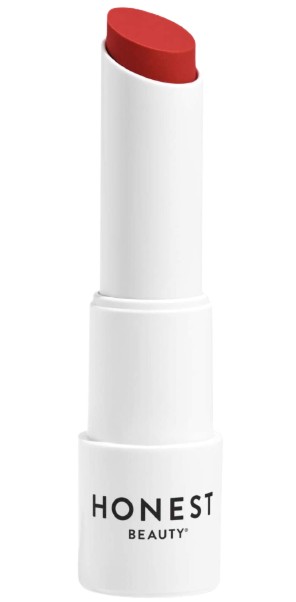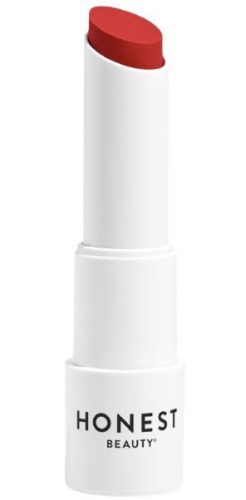 Best organic hydrating lipstick
Honest Beauty Tinted Lip Balm
For some shine, really cool shades, and extra moisture, this lipstick will do best! The avocado oil, sunflower seed wax, cocoa seed butter, and vanilla extract soften lips, locking in moisture. A vegan lipstick with a shiny finish and sheer-but-buildable coverage. All for that price tag? I'm seriously impressed.
---


Best organic matte lipstick
bareMinerals Gen Nude Matte Liquid Lipcolor
For other vibes, when you want a matte finish, you can try bareMinerals organic lipstick, made to prevent dryness and keep lips hydrated. Vitamin E, sunflower seed, and candelilla waxes hydrate the lips every time you wear this lipstick, leaving a sweet vanilla scent. Thanks to the flexible paddle applicator, you just need one sweep to deliver full coverage for bold nude sexy lips.
---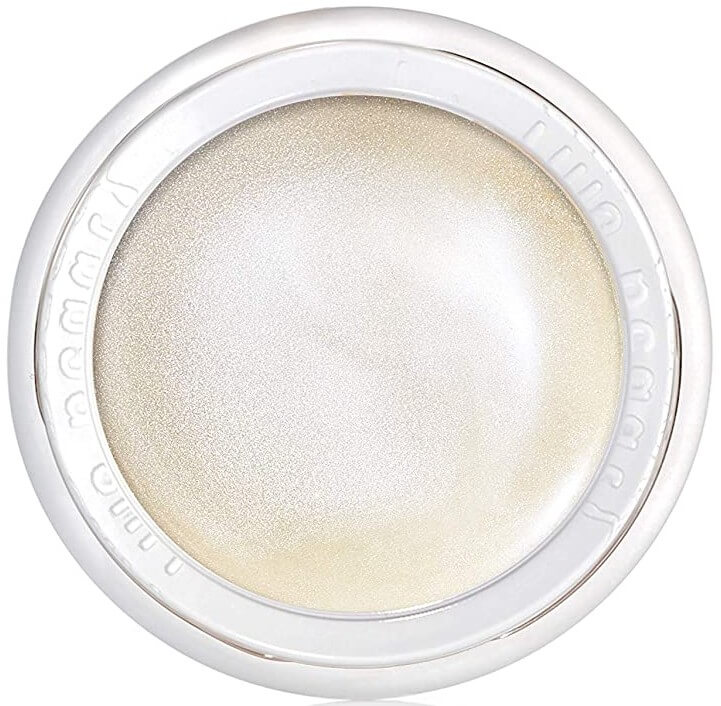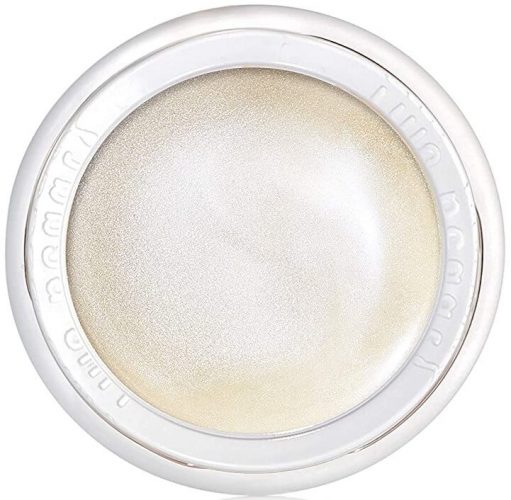 Best organic highlighter
RMS Beauty Luminizer Highlighter
As one of the best organic makeup products, this highlighter is made with skin-loving ingredients, like organic coconut oil, castor seed oil, and vitamin E to hydrate and offer an antioxidant shield whenever you wear it. It's a creamy one that highlights your favorite features with a delicate, natural glow without grease or glitter. Available in 5 awesome shades — it won't be hard to find your match.
---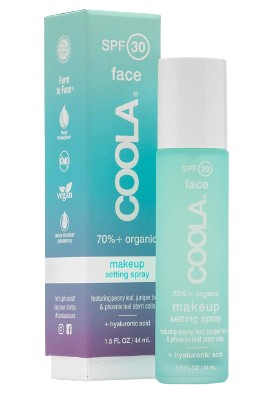 Best setting sunscreen
COOLA Natural Makeup Setting Sunscreen Spray
Before you go, there's one more thing you need: fix all that makeup with a setting spray. COOLA has this organic matte-finish spray with SPF 30, which I totally love. Infused with aloe vera and cooling cucumber, it soothes, protects, and hydrates while fixing makeup until you hit the hay.