Contrary to popular belief, acne-prone skin needs moisturizer as much as any other skin type. When skin gets dehydrated, the sebaceous glands produce more oil in an attempt to replenish the moisture loss, leading to congested pores and, in turn, blackheads and breakouts. And with the skin being more prone to dehydration in the winter due to the low humidity, skipping moisturizer is one sure way to mess up your skin. With this in mind, we rounded up the best winter moisturizers for acne-prone skin so you can face plummeting temperatures without dehydration, excess sebum, or pimples.
How to find the best winter moisturizer for acne-prone skin
If you should look for lightweight, gel-like formulas during hot seasons, the focus must be on barrier-protecting and repairing ingredients in the winter. Even if moisturizers for winter tend to be heavier and thicker, don't get trapped to believe they all clog pores. Just make sure your moisturizer skips compounds that may potentially congest pores, such as coconut oil, soybean oil, and algae extract. You may think all oils clog pores, but let me stop you right there. A lot of oils are great for breakout-prone skin and they're a great addition to your winter moisturizer because act like sealers that don't let moisture evaporate. Some of these oils are grapeseed oil, rosehip oil, jojoba oil, and hemp seed oil.
The ideal winter moisturizer for acne-prone skin should also pack hydrating ingredients that pull water from the environment into the skin, including glycerin and hyaluronic acid. At the same time, your moisturizer should include occlusive agents that prevent transepidermal water loss, without blocking pores, like squalane and dimethicone.
Also, to find the best winter moisturizer for acne-prone skin, we've looked through products containing acne-fighting ingredients, the ones that help unclog pores, balance sebum production, have antibacterial effects, and speed up breakout healing. Without any doubt, salicylic acid, tea tree oil, and willow bark extract are best at performing these tasks. 
Last but not least, don't quit sunscreen. Just because it's cold doesn't mean the sun's rays won't damage your skin. Both UVA and UVB rays can penetrate the clouds and damage your complexion. Do I need to repeat it? Wear sunscreen 365 days a year.
---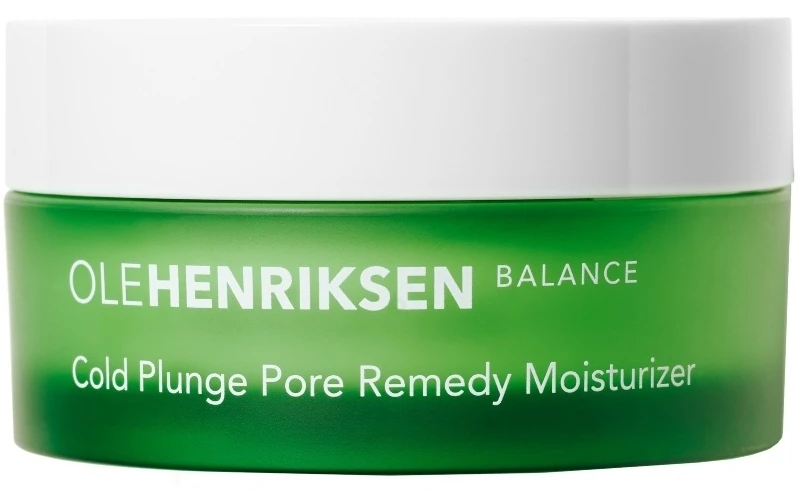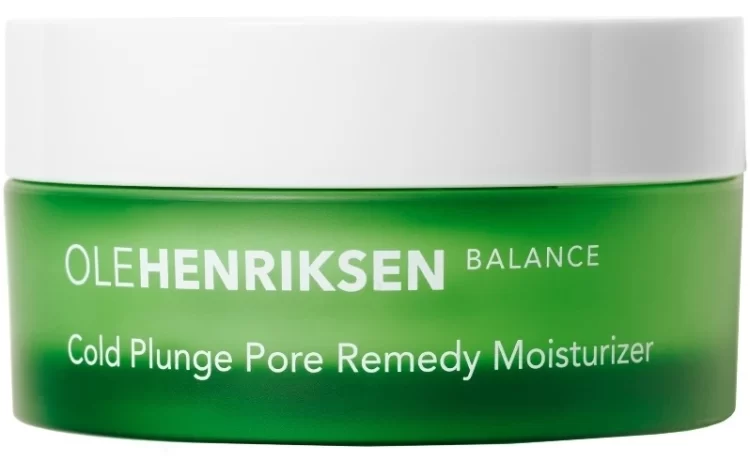 Ole Henriksen Cold Plunge Pore Remedy Moisturizer
Ole Henriksen's Cold Plunge Pore Remedy features an impressive list of ingredients that are so good that it makes this the best winter moisturizer for acne-prone skin. The formula loads salicylic acid and lipohydroxy acid to slough off dead cells and excess oil to prevent pores from clogging, while a blend of botanical extracts nourishes and helps refine the pores' look. The gel-like lightweight texture absorbs instantly without the heaviness and makes a great makeup primer, too.
---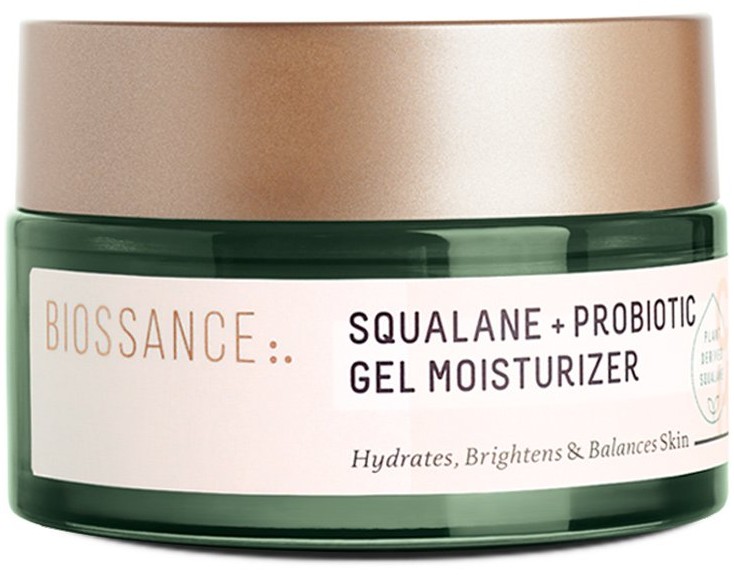 Biossance Squalane + Probiotic Gel Moisturizer
In the winter, defending the protective barrier is top of mind. And this weightless gel-like moisturizer does just that without any risk of blocking your pores. The formula is spiked with probiotics to balance and protect your complexion, squalane to trap moisture in and regulate sebum, and a slew of natural extracts to calm and nourish. Most people love it because it's clean, hydrating, and fortifies the barrier, making it one of the best winter moisturizers for acne-prone skin.
---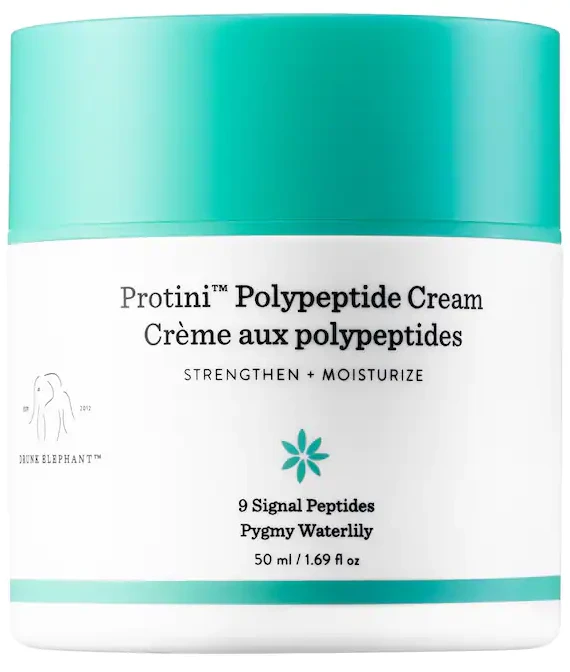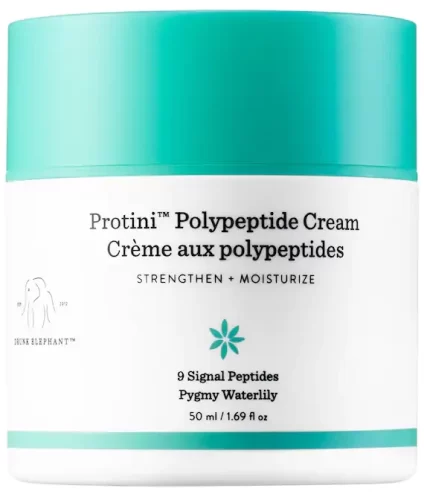 Drunk Elephant Protini Polypeptide Cream
Peptides are a go-to for whoever wants to rebuild and repair damaged skin, acne-prone included. Drunk Elephant Polypeptide Cream contains nine signal peptides to help bind moisture, reinforce skin and restore bounce. More than that, it fusions a generous amount of antioxidants to protect against free radical damage, plus vitamin B and sodium hyaluronate, which is key for recovering hydration. Despite how rich the formula is, people with breakout-prone skin said their pores never got clogged from using it, so one more reason we consider this the best winter moisturizer for acne-prone skin.
---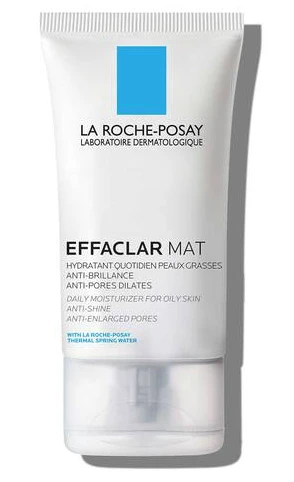 La Roche-Posay Effaclar Mat
This mattifying, non-comedogenic moisturizer is like a life jacket for acne-prone skin. As one of the best winter moisturizers for acne, it's made with micro-exfoliating lipo-hydroxy acid (salicylic acid derivative), lauded for its antibacterial and anti-inflammatory benefits, and salicylic acid to unclog pores and dissolve debris. Besides, the base of soothing La Roche-Posay thermal water and glycerin hydrate the skin, while sarcosine acts like an oil-control agent, putting shine at bay.
---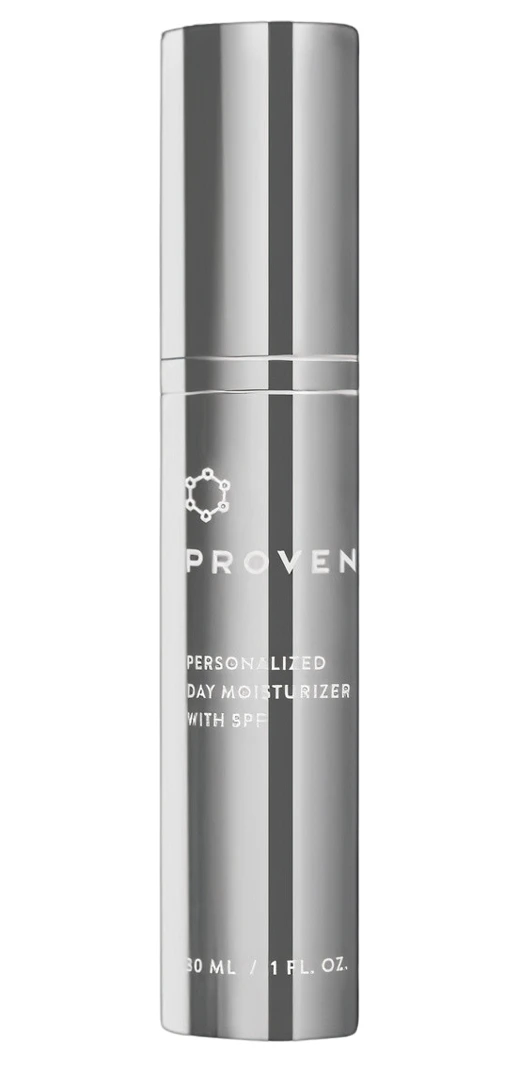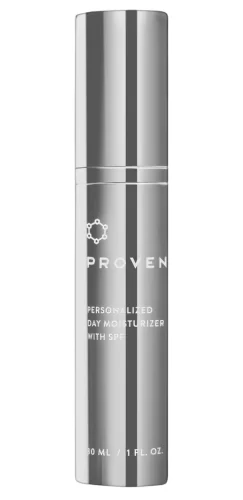 Proven Personalized Day Moisturizer
For those who want a personalized winter moisturizer tailored to their needs, Proven stands out. You just have to complete a quiz about your skin condition, type, and issues, and they create a special moisturizer that tackles all of your concerns and addresses your skin, considering the weather, age, and even the area you live in. Proven uses only tried-and-true actives backed by science to provide benefits and meet your particular needs to reveal the best version of your skin. Not only it's incredibly effective, but it's fun creating your own winter moisturizer with Proven; you should try it asap.
---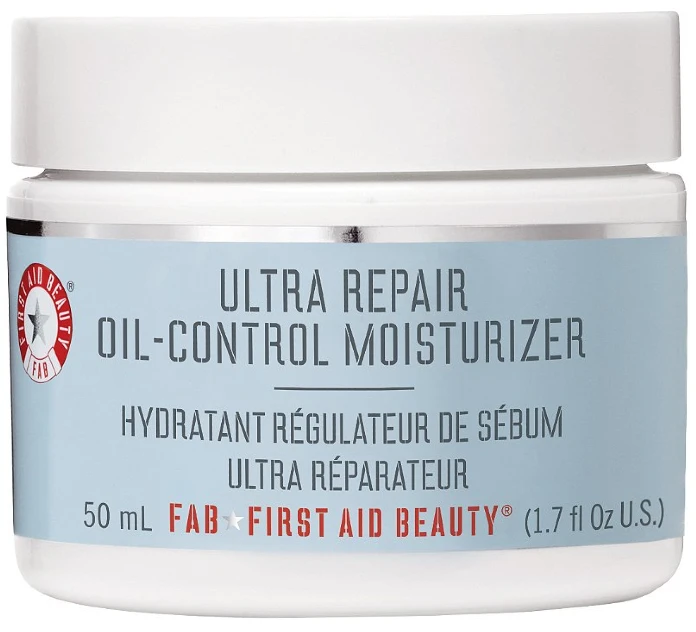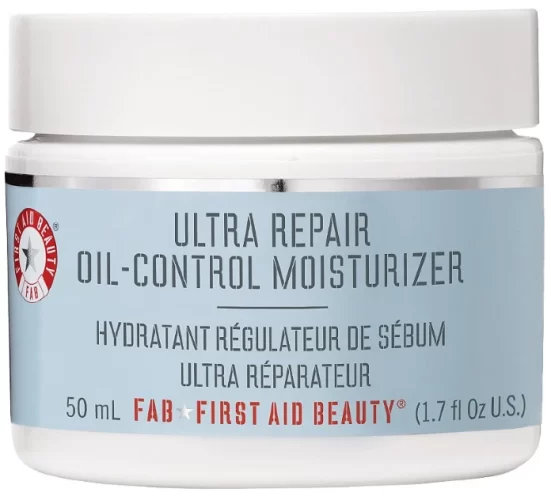 First Aid Beauty Ultra Repair Oil-Control Moisturizer
First Aid Beauty made a gel-like moisturizer in a lightweight mattifying formula that delivers hydration without leaving a greasy feeling. For those struggling with excess sebum, you'll get excited to find out this moisturizer has oil-absorbing microspheres to give an instant matte finish, plus niacinamide, also great at controlling sebum. Sodium hyaluronate plumps skin, while oat extract and oleanolic acid calm and prevent wind and cold from wreaking havoc on your complexion.
---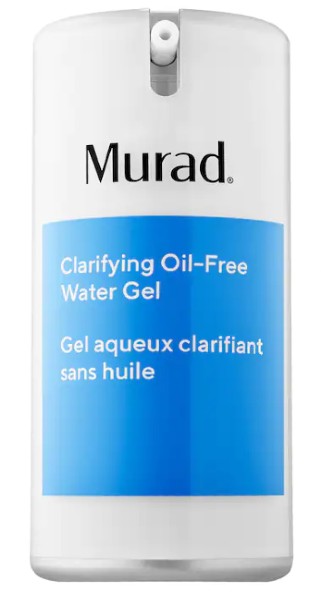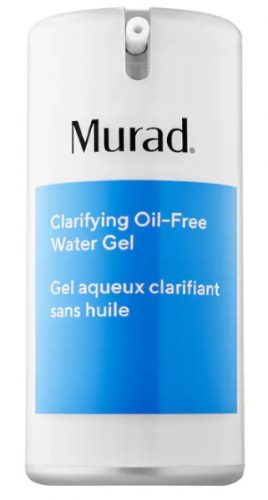 Murad Clarifying Oil-Free Water Gel Moisturizer
We're huge fans of Murad products, this moisturizing gel included. First of all, it contains salicylic acid, ideal for helping pores unclog and balancing sebum. Then, glycerin, sodium hyaluronate, and niacinamide hydrate the skin, helping prevent the sebaceous glands produce more sebum. Additionally, a blend of plant extracts, such as bisabolol and ginger root, soothe the complexion while yeast amino acids smooth and soften. It's a great moisturizer that acne-prone skin can use in the winter to maintain hydration, enhance clarity, and put acne at bay.
---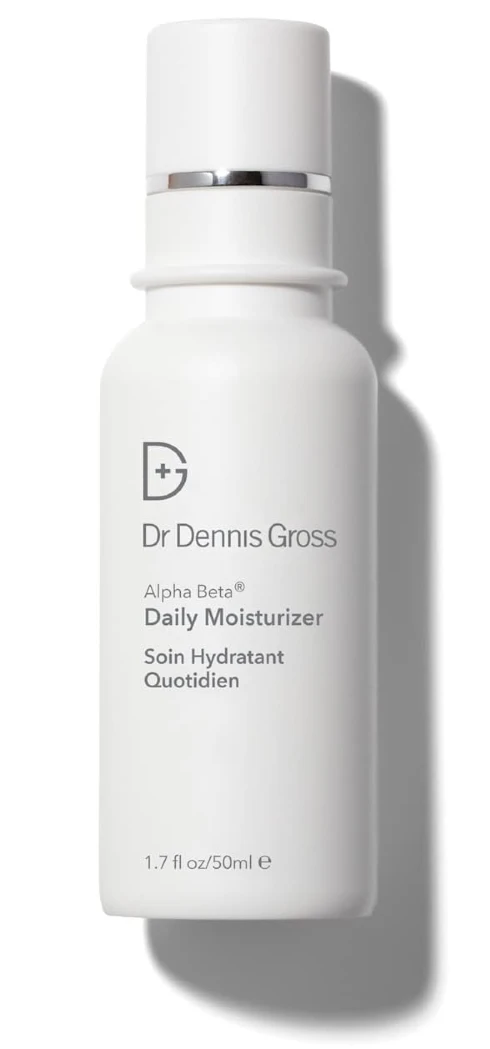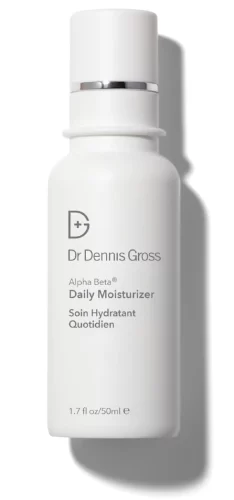 Dr. Dennis Gross Alpha Beta Daily Moisturizer
Extremely lightweight in texture and feel, Dr. Dennis Gross Alpha Beta Daily Moisturizer fusions a blend of alpha-hydroxy acids and salicylic acid to decongest pores and slough off dead skin. In turn, this diminishes pimples' apparition and increases product absorption, so your skin will soak in more moisture from squalane, ceramides, jojoba esters, aloe, and vitamin E, to name a few, increasing skin resilience against external foes. The formula is made sans oil or fragrance and is non-comedogenic, so it won't ever block your pores.
---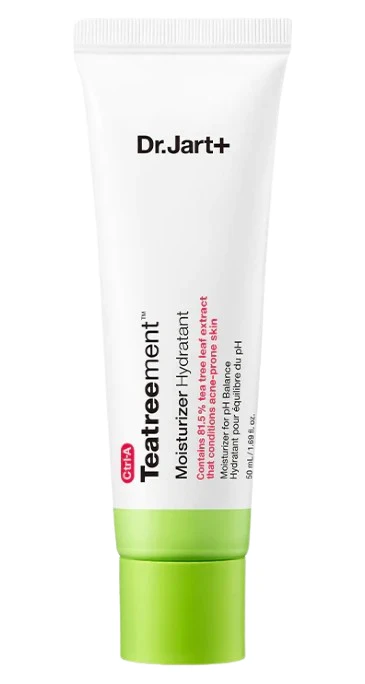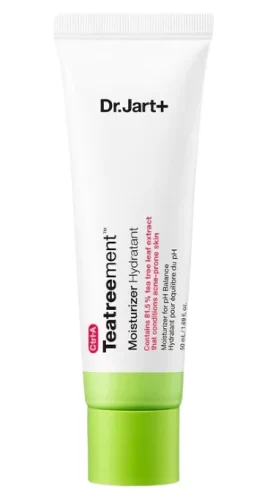 Dr. Jart+ Teatreement Moisturizer
If your pimples are caused by an overproduction of sebaceous glands, try Dr. Jart+ Teatreement Moisturizer. It's a dream for acne-prone skin for a few reasons. It helps heal breakouts with tea tree oil and salicylic acid, calms skin with chamomile, aloe leaf, and green tea, and boosts hydration with glycerin, niacinamide, cica, and hyaluronic acid. So if you're looking for a lightweight moisturizer that targets acne while hydrating blemish-prone skin during the cold season, this is it.
---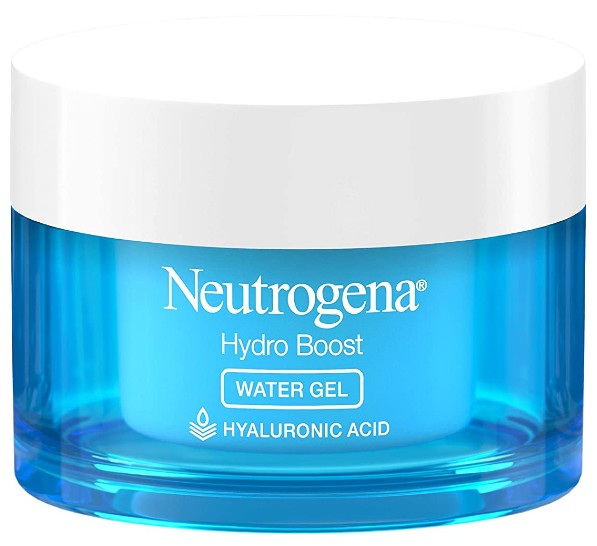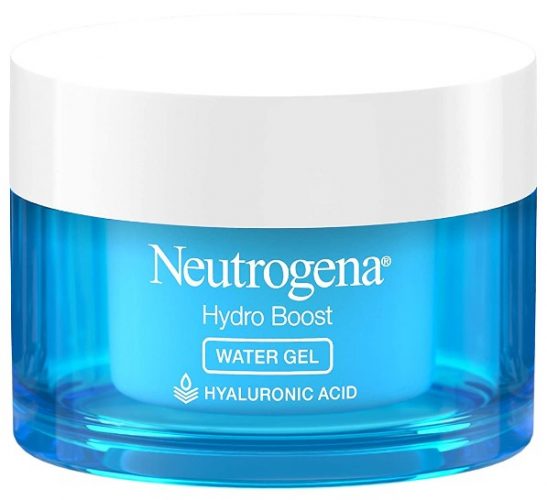 Neutrogena Hydro Boost Water Gel
Neutrogena products are a classic for good reason. This non-comedogenic, oil- and fragrance-free cream delivers the hydration you need during cold months with glycerin and hyaluronic acid. Then, traps the hydration with beeswax and olive extract without blocking pores as it's non-comedogenic and oil-free. Everything is in a lightweight gel formula that has the power of a rich moisturizer, quenching your skin while also prepping it for makeup.
---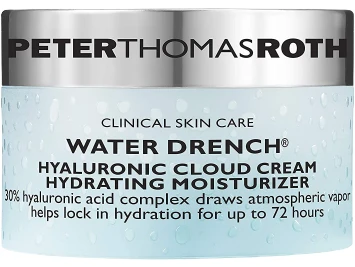 Peter Thomas Roth Water Drench Hyaluronic Acid Cloud Cream
This moisturizer has got your back all winter. It's hard to fail on hydration with a moisturizer made with 30% of three molecular sizes of hyaluronic acid. To hike up some more moisture, the formula is loaded with a slew of five ceramides, cholesterol, and vitamin C, all great at helping increase moisture retention and repair skin. The best news still, this water-gel cream has a lightweight texture that absorbs without feeling heavy or blocking pores and is void of fragrance.
---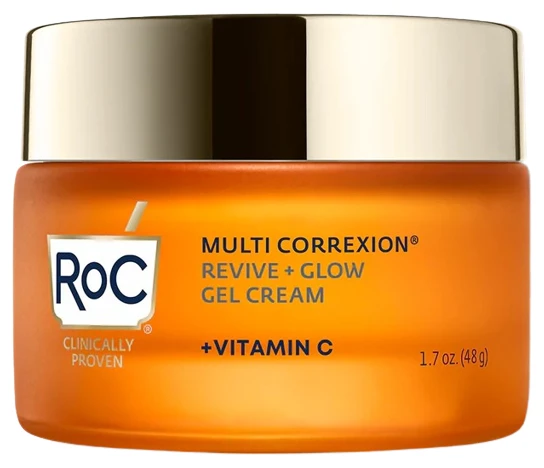 Roc Multi Corexxion Revive + Glow Gel Cream
One of the most common causes of parched skin in the winter is the depletion of ceramides, and vitamin C is crucial in stimulating ceramides production. Roc's Multi Corexxion Revive Cream has a 10% form of vitamin C that works at the surface to defend against free radicals and, in-depth, to induce collagen and ceramides so cold and wind won't stand a chance. Plus, it contains a peptide, shea butter, and watermelon fruit (rich in amino acids) to soothe and reinforce the skin.
---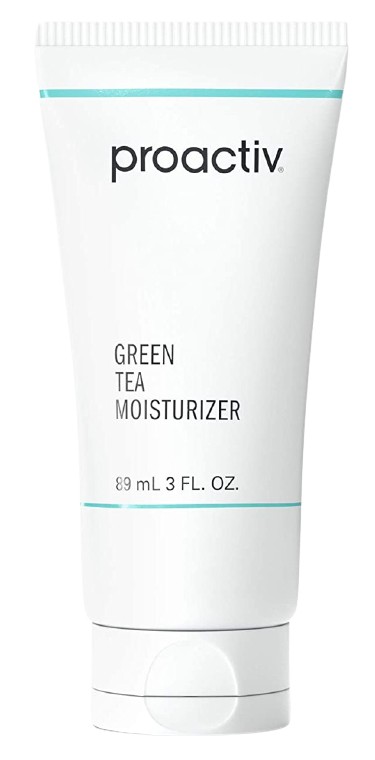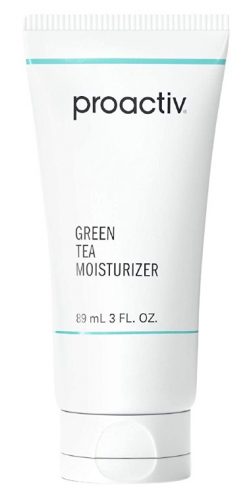 Proactiv Green Tea Moisturizer
Proactiv Green Tea Moisturizer was made with acne-prone skin in mind, and most reviewers rave about it. It's a savior during winter since it's spiked with sodium hyaluronate to hydrate, zinc sulfate to fight pimples, and retinyl palmitate to fight acne some more. Additionally, the formula includes EGCG and allantoin to soothe. Non-comedogenic, non-greasy, and lightweight? Check, check, and check.
---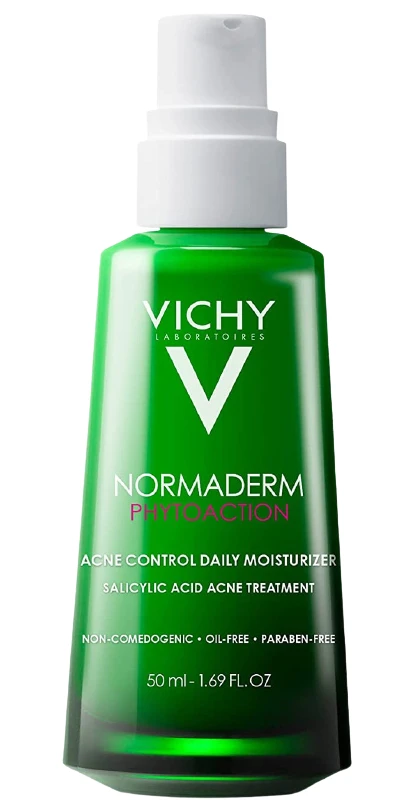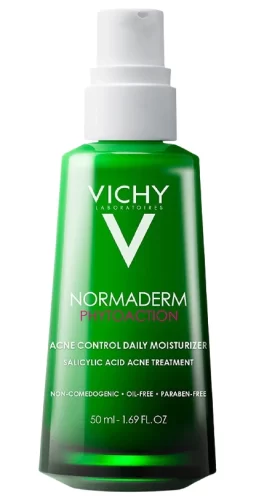 Vichy Normaderm PhytoAction Acne Control Moisturizer
My derm recommended me this one, and I've been a loyalist since, either summer or winter. It's indeed one of the best treatment moisturizers for acne-prone skin because the formula features 2% salicylic acid (maximum allowed in OTCs), which balances sebum, shrinks pores' look, and helps heal pimples and blackheads. At the same time, it's made with kaolin and zinc, both known for their antibacterial and anti-inflammatory properties, ideal for breakouts. All whilst glycerin and sodium hyaluronate burst hydration and soothe the skin in a lightweight, serum-like formula.
---