Whether you're blemish-prone, have congested pores, struggle with uneven skin tone or texture, or are excessively oily, incorporating the best salicylic acid peel into your routine can work wonders. Salicylic acid is an absolute skin-changer and the ultimate pore cleaner and acne fighter. The greatest thing about it? It's oil-soluble, meaning it can penetrate beneath the skin surface where it does its magic for combatting the build-up of bacteria and daily nasties that enjoy lurking within the pores. When used in a peel, it targets blemishes, blackheads, and excess oil without the irritation so often expected with acids. In a nutshell, salicylic acid peels are the ones that treat blemishes, blackheads, and excess oil, and they've been around for a long while, and for good reason.
The best salicylic acid peels
Keep on scrolling to find the best salicylic acid peels available. These facial peels are 100% known as the arch nemeses of acne, blackheads, and congestion…and they belong on your wanted list too!
---
Best overall: Murad Daily Clarifying Peel
This Murad peel is dermatologist-approved, alcohol-free, and gentle enough for dry and sensitive skin too. Aside from salicylic acid being the star of the show, the formula is perfect for improving skin texture with added glycolic acid and retinyl propionate to exfoliate and yeast amino acids to smooth and soften. Urea is added for hydration, helping remove dry patches.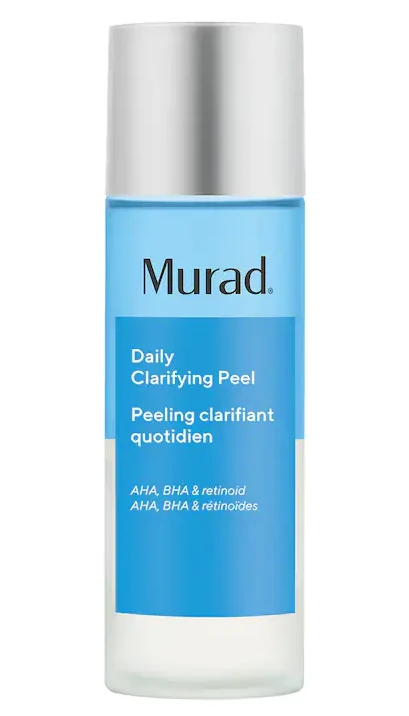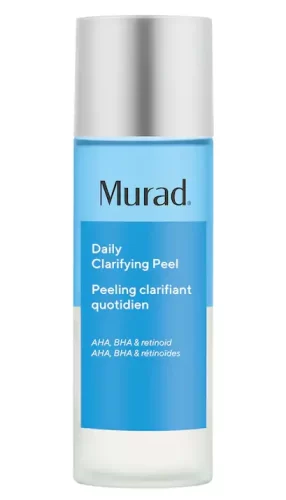 ---
Best splurge: Omorovicza Acid Fix AHA BHA Treatment
If you fancy splurging and getting a little boujee, then Omorovicza is the brand to go for. From city living to acne, the formula works hard to create a luminous, even, and plump complexion. For exfoliation, you'll find the trifecta of acids, including salicylic, glycolic, and lactic acid. Moreover, yeast extract helps balance and soothe the skin, while sodium hyaluronate hydrates the surface and deeper skin levels for long-term plumpness.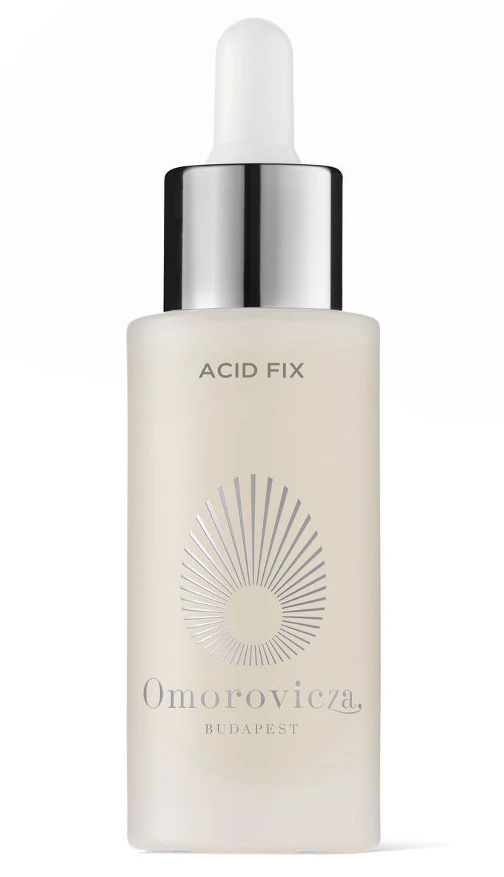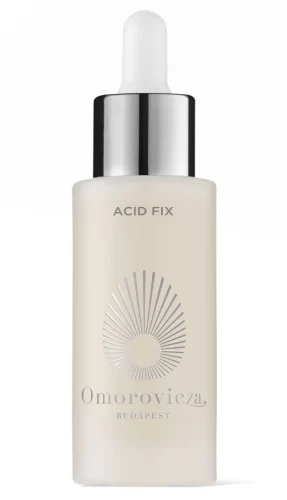 ---
Best clean: Youth To The People Mandelic Acid + Superfood Unity Exfoliant
Fancy treating your skin to a cleaner ingredient list? This formula from Youth To The People is one of the best natural salicylic peels. It contains a triple acid complex with mandelic acid, salicylic acid, and gluconolactone. The transformation? Unclogged pores, reduced oil and skin cell buildup, and fortified skin moisture barrier. Mixed with superfood antioxidants, this equals skin that is smooth, clear, and even-toned.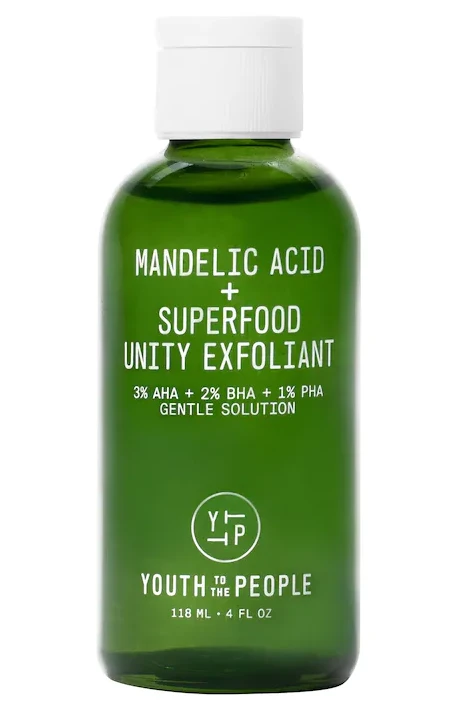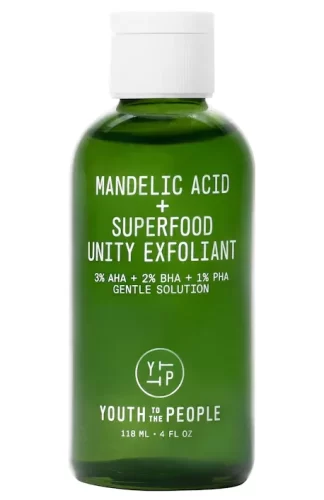 ---
Best with retinol: PCA Skin Intensive Clarify Solution
PCA Skin blends 0.5% retinol with 2% salicylic acid in one of the best leave-on treatments to clear acne blemishes and prevent future breakouts. Although it's not advertised as a peel, it's concentrated enough to bring skin-transforming results, which convinced us it's worth a spot on this list. In addition to the powerful actives, PCA Skin Intensive Clarify Solution contains skin-loving ingredients such as niacinamide and peptides to hinder irritations and dryness. Not only that, but it also uses a time-release delivery system that carries the ingredients for up to 10 hours deeper into the skin for better results and fewer side effects.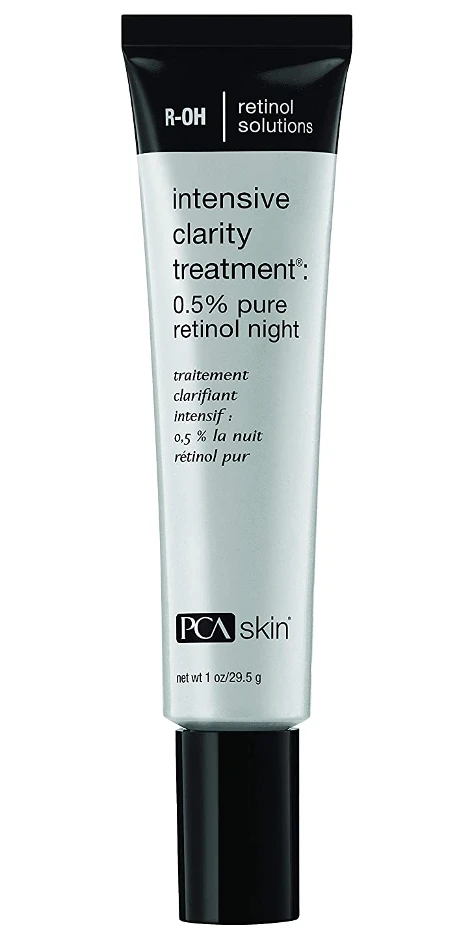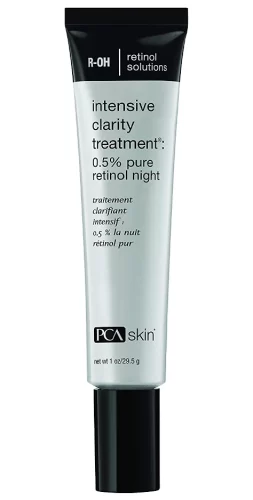 ---
Best affordable: The Ordinary AHA 30% + BHA 2% Peeling Solution
Here's one of the most popular salicylic acid peels on the market that comes at a budget price. The Ordinary's peeling solution pairs AHAs and BHAs together to deeply exfoliate, smoothen, and even tone. The salicylic acid within helps battle blemishes and unclog pores, while the other acids improve radiance and skin texture. Additionally, the formula packs pepperberry, vitamin B5, and hyaluronic acid to offset the possible irritations from acid use.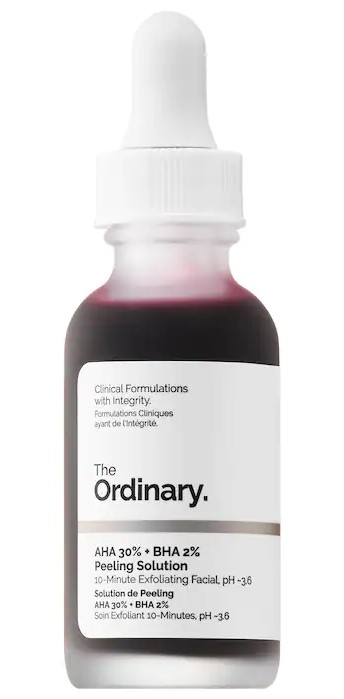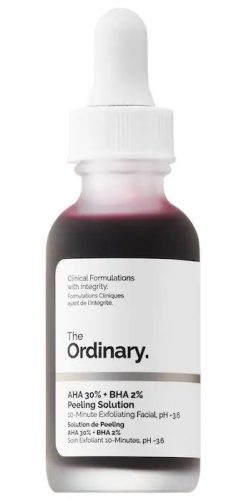 ---
Best pads: Dennis Gross Skincare Alpha Beta Extra Strength Daily Peel
These two-step pads quickly address fine lines, enlarged pores, blemishes, dark spots, and redness. The first step combines five alpha and beta hydroxy acids (glycolic, salicylic, malic, lactic, and citric), to exfoliate, and added camomile soothes. The second step aims to neutralize acid activity, hydrate, and provide anti-aging benefits. To do this, the formula includes retinol, green tea, and glycerine. They're ideal for those who want to get rid of excess oil and debris in one fast swipe.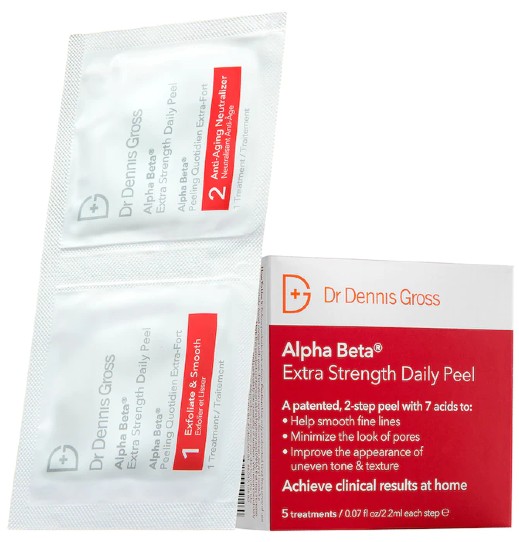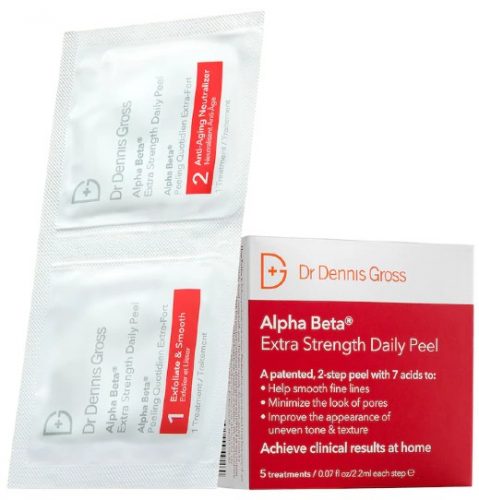 ---
Best drugstore: Paula's Choice Skin Perfecting 2% BHA Liquid Exfoliant
This Paula's Choice peel is on our list because of the methyl propanediol addition that enhances absorption and increases the effectiveness of each ingredient. This is a peel ideal for blemish-prone, oily, and combination skins. It's fragrance-free and has green tea extract to soothe and protect. The 2% salicylic acid works at an optimal pH to remove dead skin cells, clear pores, and reduce blemishes and blackheads. Music to our ears!

FAQ about salicylic acid peels
What products should you use after a salicylic acid peel?

After using salicylic acid peels, it's best to follow up with products that hydrate and regenerate the skin with nourishing ingredients like hyaluronic acid, peptides, and ceramides. Your non-comedogenic moisturizer can work wonders for this!

How often can you use a salicylic acid peel?

It's recommended that you only use salicylic acid 3 times a week at most. Obviously, every product is different, and your skin can build a tolerance to products, but peels definitely don't need to be a daily thing.

Are salicylic acid peels safe for sensitive skin?

Salicylic acid peels are safe for sensitive skin as long as you use a concentration your skin can tolerate. Start with 0.5% salicylic acid and gradually increase the concentration as your skin build tolerance. Still, people with very dry, sensitive skin should avoid salicylic acid peels as they can dry out the skin even more and cause irritations. However, whether or not you can use a salicylic acid peel is often a product-dependent question. It depends on the strength of the acid and what other ingredients are used to soothe, hydrate, and help relieve irritation.

How long should you leave salicylic acid on your face?

If you're using salicylic acid as a toner-based product, you won't need to wash it off. If you're using a salicylic acid peel treatment, you usually only leave the product on 10mins max. But again, this will always be product and skin-dependent.
Something to remember
Salicylic acid is your top bestie for unclogging pores. If your complexion is feeling a little bleurgh, it'll get right to work and clear out the daily grime that we are all exposed to. If you're ready to get a little more exfoliation in your life that leaves your skin clearer, glowing, and all-around-happier, the list above includes the best salicylic acid peels that'll do the job for you!