Using a CC cream is the effortless way to have the best of both worlds: skincare and makeup in one easy-to-use product. While CC stands for color-correcting, there's much more a CC cream can do, from infusing the complexion with myriad skincare benefits to camouflaging imperfections and evening tone to defending against sun beams and moisturizing. So no wonder everyone considers CC creams a staple, but things are always more complicated with sensitive skin. Making sure your CC cream skips potential actives that may aggravate reactions and is infused with skin-healing and hydrating actives while it suits your tone takes work. With this in mind, we scoured the internet to find the best CC creams for sensitive skin that deliver without bothering the complexion and with enough shades so that you don't have to settle for close enough.
What to look for in my CC cream?
Since your complexion is sensitive, you want your CC cream to contain barrier-strengthening actives like vitamin C, moisture sealers to prevent dehydration, such as squalane, plus soothers and hydrating actives like niacinamide and hyaluronic acid. Also, what's not in your CC cream is just as important as what it is. As such, you should consider dodging formulas made with drying alcohol (think denatured alcohol, benzyl alcohol, and isopropyl alcohol), synthetic fragrances, or parabens — they may all strip the skin of essential moisture and increase sensitivities.
The best CC creams for sensitive skin
Now, let's get to the good bit. Below are the best CC creams for sensitive skin that'll conceal, nourish, and reinforce without disturbing your problematic complexion.
---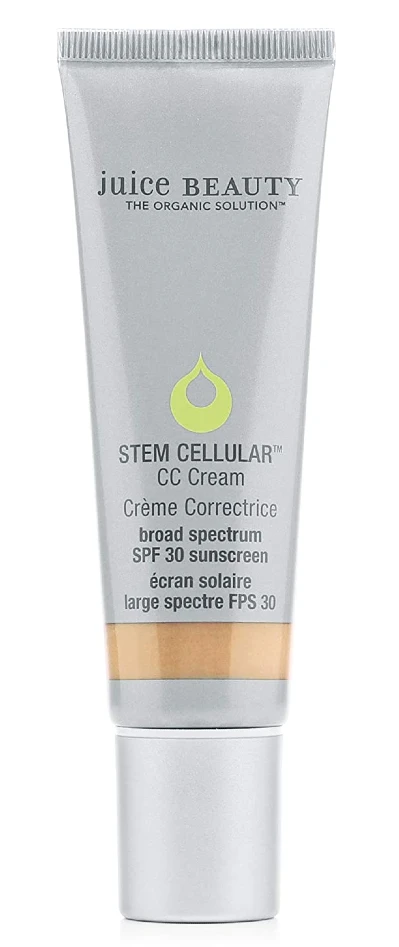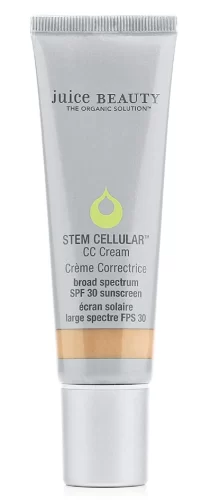 1
Juice Beauty Stem Cellular CC Cream
This CC cream is suitable for sensitive skin because it's made with certified organic ingredients to be as gentle as possible and skips artificial dyes, parabens, alcohol, and fragrance. The organic aloe juice base gives it hydrating and soothing benefits, while a blend of botanical oils nourishes and seals moisture. Also, it has vitamins C and E to defend against free radical damage, plus mineral SPF 30 to shield the skin from UV rays. It feels incredibly moisturizing upon application and gives natural coverage with a dewy finish, like your skin but better.
---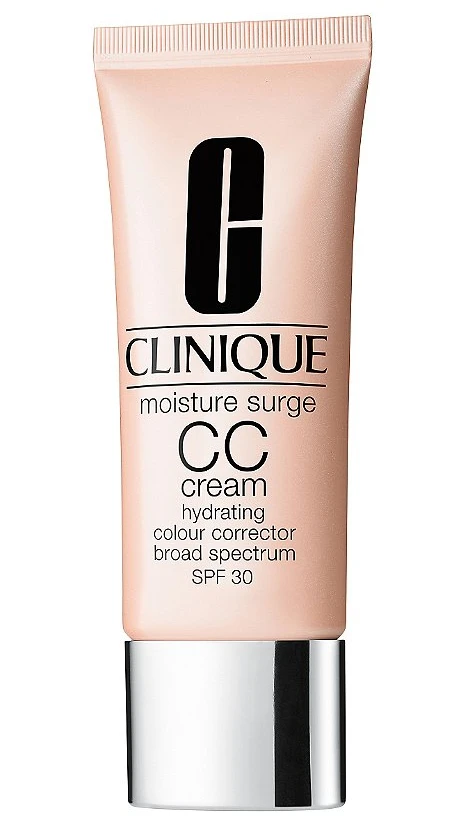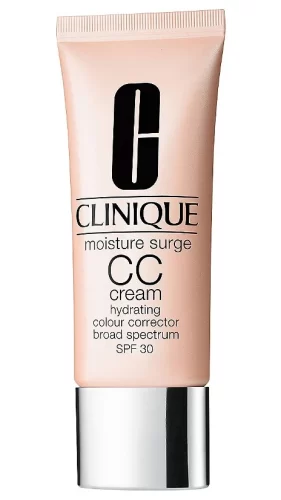 2
Clinique Moisture Surge CC Cream
Sensitive skin is often linked to a weak barrier and dryness, which makes Clinique Moisture Surge CC Cream perfect for reactive complexions. This is because it loads a serious dose of squalane (a sebum-like compound that strengthens the barrier and helps skin retain moisture), plus probiotics and fatty acids to fortify the skin some more. The texture is creamy and intensely moisturizing, which makes it blendable and lightweight to the skin, and it never looks cakey.
---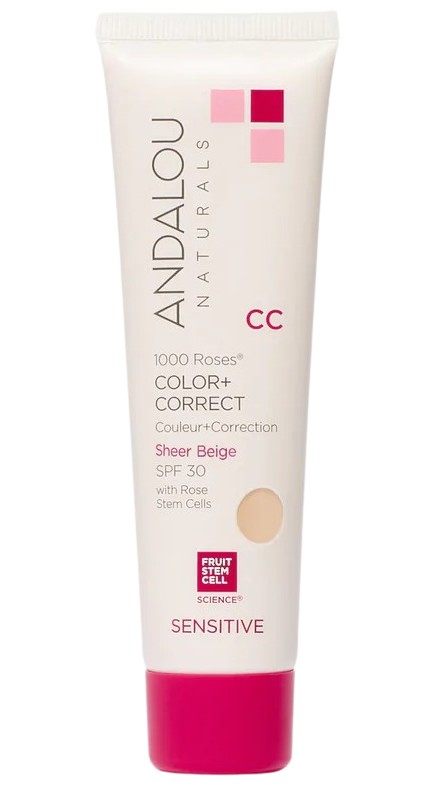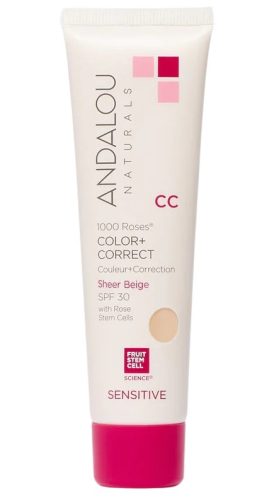 3
Andalou Sensitive 1000 Roses CC Cream
This CC cream was made with sensitive skin in mind, which is why it's chocked-full of naturally-derived soothing actives that hydrate and trap moisture for more resilient skin. An aloe leaf juice base, plus a mingle of oils, make this great at infusing skin with hydration and keeping it there, a special boon for reactive skin. More to the point, in addition to sheer yet flexible coverage, Andalou's CC cream leaves an intensely glowy finish that looks radiant but natural on the complexion. And it provides mineral SPF 30, too.
---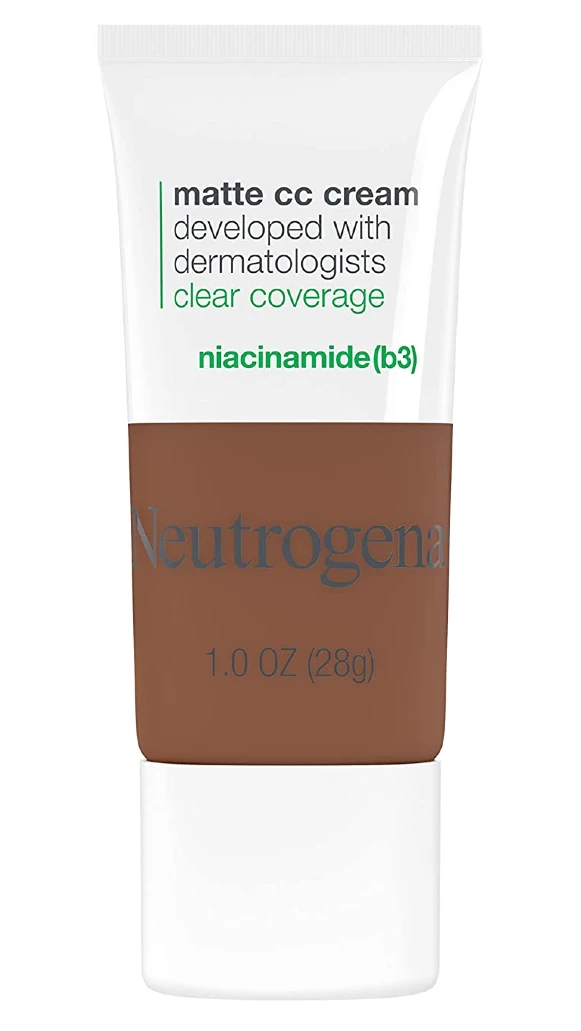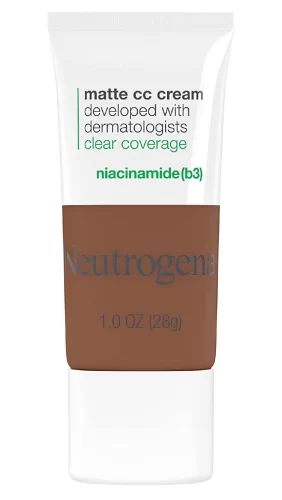 4
Neutrogena CC Cream
If your sensitive skin breaks out, this is the best CC cream for you. In addition to being oil-free, non-comedogenic, and having a flawless matte finish, the formula relies on niacinamide to balance skin and glycerin to hike up hydration and emollients to soften. At the same time, it camouflages redness and evens tone with buildable full coverage, creating an infallible canvas as blended on. The 34 shades are a huge bonus and make it super easy to find your perfect match.
---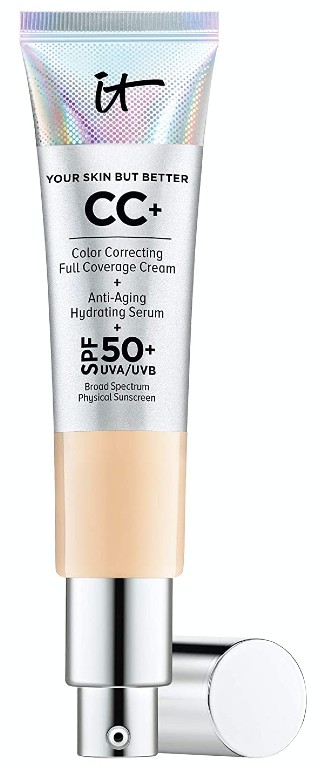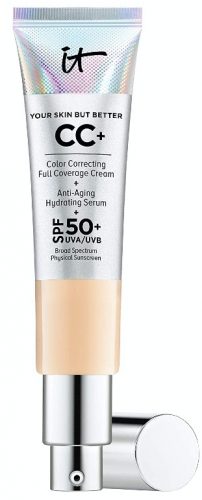 5
IT Cosmetics Your Skin But Better CC+ Cream
IT Cosmetics CC Cream is a serious multitasker that covers and evens skin while it aims to protect and ease sensitivities thanks to snail secretion filtrate and colloidal oatmeal. Besides, it loads niacinamide, peptide, and hydrolyzed collagen to smooth and soften and is fragrance- and alcohol-free. Everybody raves about how easily this CC cream blends into their skins, how weightless it feels, and how well it covers, the reason it has close to 8,000 five-star Amazon reviews.
---
Read next: The 10 Best Concealers for Sensitive Skin