I like
It has a lightweight, silky texture
Vegan and cruelty-free
It's paraben-free
I don't like
The jar I have to stick my fingers in
It contains fragrance
Uses synthetic dyes
Mentions
Price: $48
Vitamin C is a staple in my current skincare routine as I try to get rid of the dark spots I've been left with after years of acne while offsetting my first fine lines and photoaging. So, in addition to Exponent Brightening Boost Vitamin C Serum, I decided to add Ole Henriksen C-Rush™ Brightening Double Crème to my routine for the pinnacle of protection, brightening, and repair. And my skin loves me back! I apply the moisturizer in my AM routine to stay defended against free radical damage, and because the cream is super light (yet, so rich), it's just perfect for hot summer days.
So since I'm totally in love with the cream, I decided to write a review about it based on my 1-month experience. For a bit of background, my skin tends to be oily and prone to pimples. Now let's see what Ole Henriksen C-Rush™ Brightening Double Crème is all about and if it's worth your cash.
The formula
I chose this formula due to the three stable sources of vitamin C. Because of its pronity to degrade when exposed to light and air, vitamin C is highly vulnerable, so I'm always looking for more stable versions to ensure I get the benefits. The Ole Henriksen C-Rush™ Brightening Double Crème formula has three forms of highly stable vitamin C, in this exact order, from the highest concentration to the lowest:
3-O-Ethyl Ascorbic Acid – a stable form of vitamin C that's soluble in both water and oil (meaning it can penetrate deeper into the skin).
Tetrahexyldecyl Ascorbate – a stable and oil-soluble version of vitamin C that can sink beneath the epidermis for boosted effects.
Ascorbic acid – water-soluble vitamin C that works on top of the skin, acting as a shield against free radicals.
Apart from these, the orange and lemon fruit extracts may also contain a dose of vitamin C, so more protecting, firming, and brightening effects.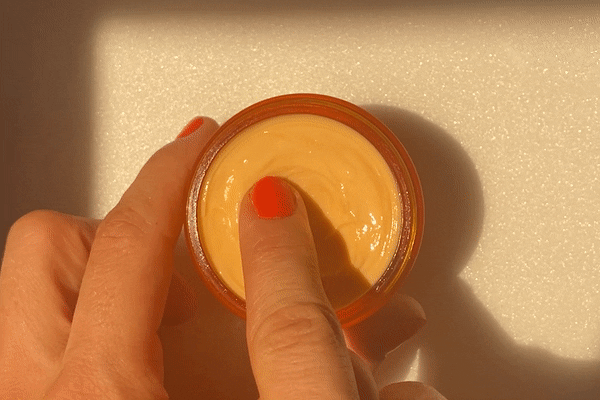 The humectants also captured my attention since, as having oily skin, maintaining high hydration levels is essential to me. In the lack of hydration, the sebaceous glands tend to secrete more oil to compensate for the loss. As such, glycerin, propanediol, panthenol, sodium hyaluronate, and hyaluronic acid work synergistically to increase hydration for skin that stays plump all day.
Related: 9 Best Ole Henriksen Products for Smoother, Brighter Skin
As for the texture, I always favor lightweight formulas that don't feel greasy — especially during summer — and Ole Henriksen C-Rush™ Brightening Double Crème has just that. Even though the 'double cream' in its name might make you think it's heavy (and sticky), that is not true. The cream feels highly moisturizing, yet its breathable texture spreads easily, feeling refreshing and feathery. And when they say the cream creates a smooth, hydrated canvas for foundation, they mean it. I don't need makeup primer when using this moisturizer.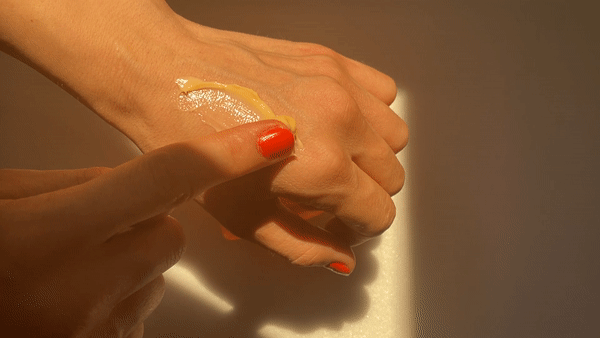 To end
I like how Ole Henriksen C-Rush™ Brightening Double Crème leaves my skin: quenched, illuminated, and plump. It never feels sticky but is hydrating and layers smoothly. As for the long-term benefits, I see an improvement in how my skin feels overall, and it definitely appears visibly bright. It's been four weeks since I started using the moisturizer, and looking at the results, I know for sure it'll improve my skin some more in the long run.
Read next: 7 Vitamin C Serums That Work Great on Acne-Prone Skin