Choosing a natural and clean foundation over a conventional one is a brilliant idea. Yet, as long as the formula isn't suitable for your skin type, it won't do any good. But since you are here, discovering the best natural foundations for oily skin makes everything easier. 
I know best oily skin might be challenging to take care of. Pimples appear every now and then, and skin has that greasy look, which doesn't make you (or your makeup) comfortable. Not to mention oily skin tends to dissolve makeup faster. Fortunately, with these best natural foundations that address oily skin, your makeup won't fail again, and you'll finally be able to enjoy long-lasting makeup that won't make you look greasy.
What foundations are good for oily skin?
Keeping your skin type in mind when choosing a foundation is non-negotiable. As an oily skin type, you should look for powder foundations since they can absorb excess oil, giving that airbrushed, matte look that won't make skin feel greasy or shiny. Or, if you're into liquid foundations, pick a non-comedogenic serum- or gel-like formula and set it with an organic setting powder.
Best natural foundations for oily skin
Scroll on to find the best natural and organic foundations for oily skin that are perfect for anyone who wants a shine-free look with a clean formula.
---
Most popular
Jane Iredale PurePressed Foundation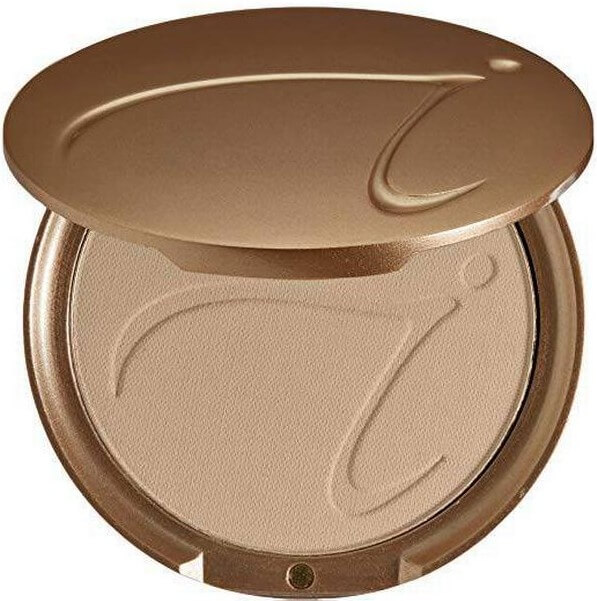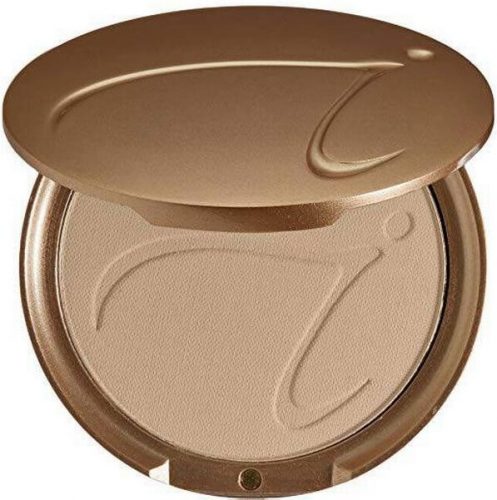 Top of the list, one of the very best natural foundations for oily skin was made by Jane Iredale. PurePressed is a mineral foundation that absorbs excess sebum thanks to its powder texture. Not only it's infused with powerful antioxidants from pine bark and pomegranate to protect the skin, but it also uses zinc and titanium dioxide to minimize UV damage. Weightless, oil-free, SPF 20, and a natural matte finish, that'll give you that maybe-she's-born-with-it skin. Can't ask for more.
---
Best oil-free
ILIA Serum Tint SPF 40 Foundation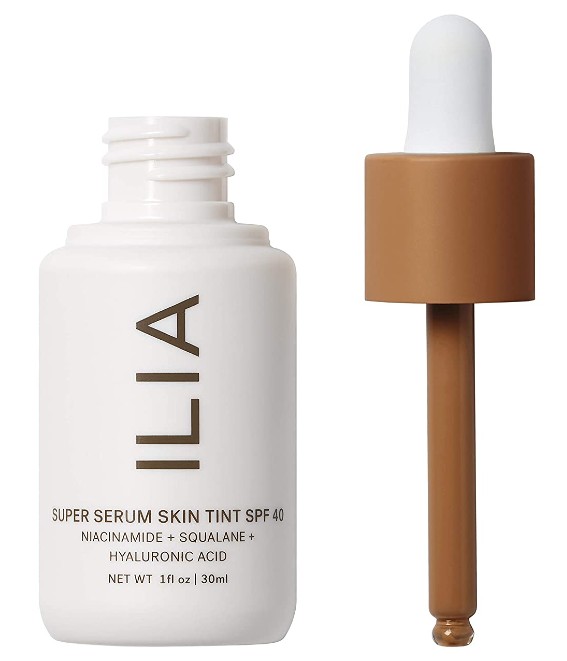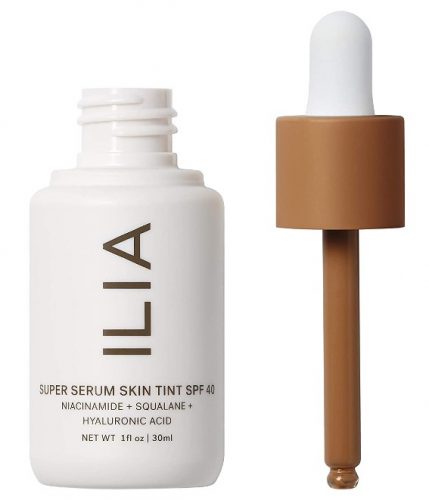 The key to makeup that stays throughout the day and doesn't look greasy is starting with a suitable natural foundation for oily skin, like this one. Ilia Serum Foundation contains hyaluronic acid, niacinamide, and plant-derived squalane to deliver hydration while covering flawlessly — yep, it's where skincare meets makeup. More than that, its serum-like formula is oil-free, non-comedogenic, and provides mineral SPF 40 to shield the skin against damaging UV rays.
---
Best multitasking
PUR Pressed Powder Mineral Foundation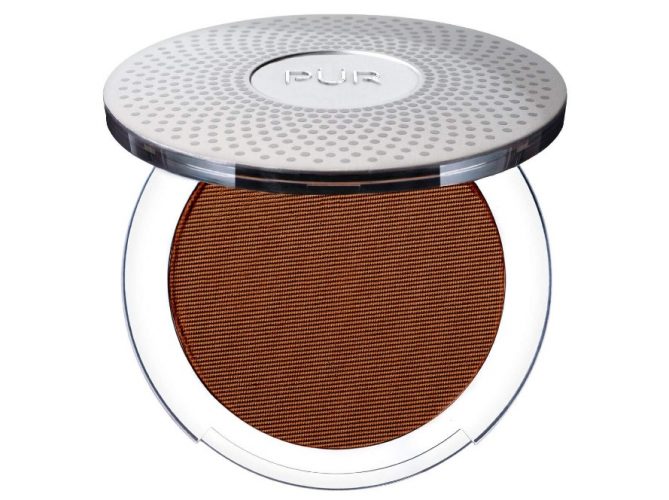 This four-in-one natural foundation offers buildable mineral coverage and skincare benefits thanks to the Ceretin complex, shea butter, and vitamin E. It's a great natural foundation for oily skin because it leaves the complexion mattified thanks to the powder formula, plus it delivers SPF protection. It even contains lactic acid to help skin retain moisture and fight breakouts. It's your go-to if you're into multitaskers.
---
Best for controlling shine
bareMinerals Barepro Powder Foundation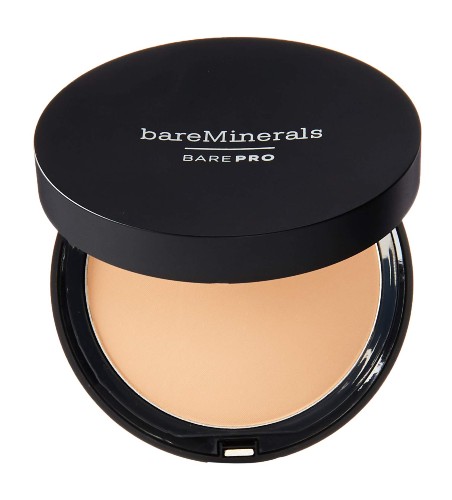 Made with oily complexions in mind, this organic powder foundation controls shine, blurs pores look, and improves skin appearance. Its silky, powdery formula goes on smoothly for buildable, long-lasting coverage, leaving a natural matte finish without looking heavy or cakey. More than that, it's filled with minerals and vitamin E, is vegan and free of parabens and fragrances, so your skin will absolutely love it.
---
Best to absorb excess oil
100% Pure Fruit Pigmented Powder Foundation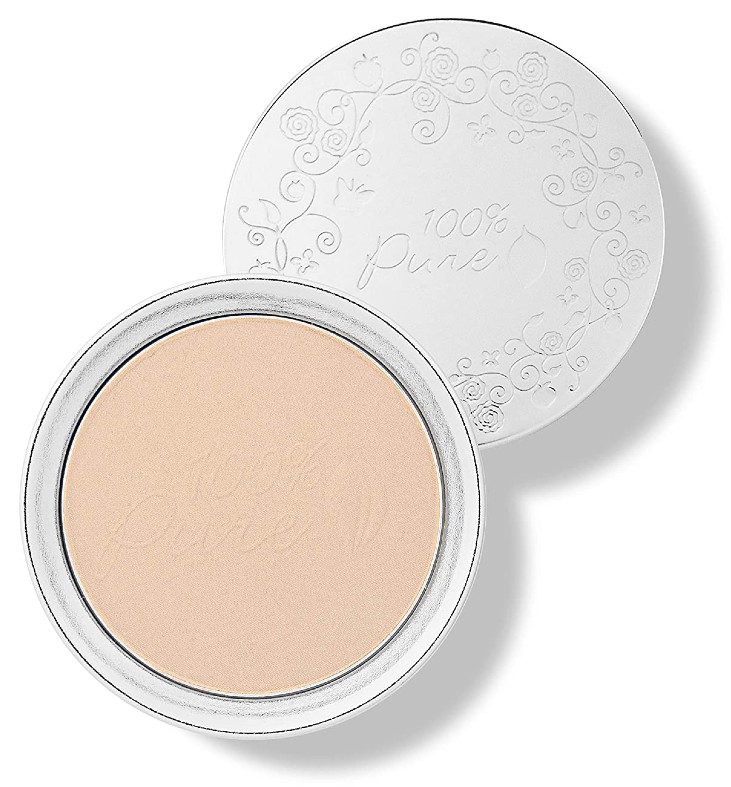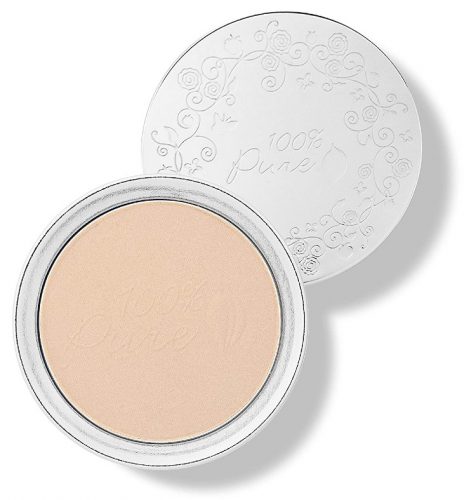 This natural foundation is stacked with eucalyptus, cacao, chamomille, white tea, fruit extracts, and vitamin E to nourish and protect. At the same time, it gives natural medium coverage and leaves a matte finish, perfect for those that struggle with excess oil. It's a game-changer for oily skin because it leaves skin soft and absorbs the excess sebum thanks to velvety powder texture and rice starch extract. More than that, the formula is free of talc, fragrances, and chemical preservatives and is filled with pigments from fruits. It's all-natural and vegan.
---
Best for combination skin
Vapour Soft Focus Foundation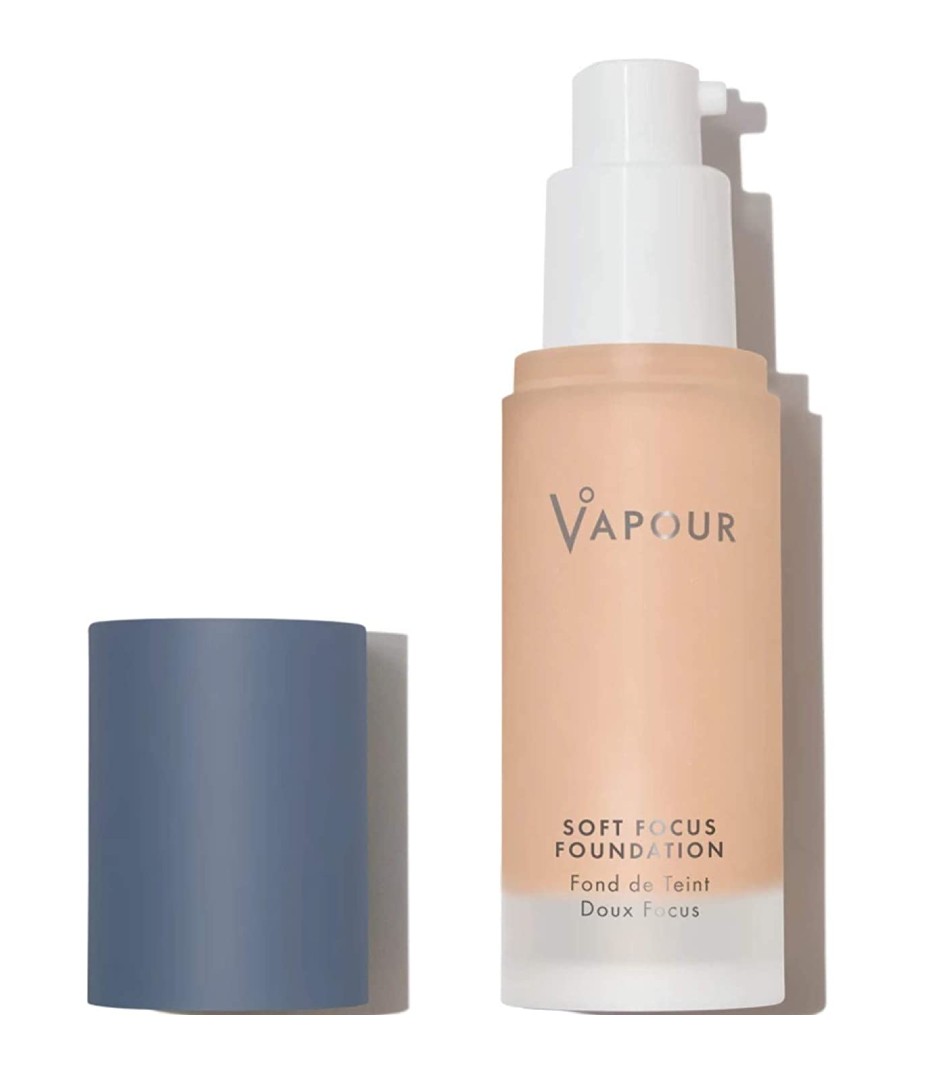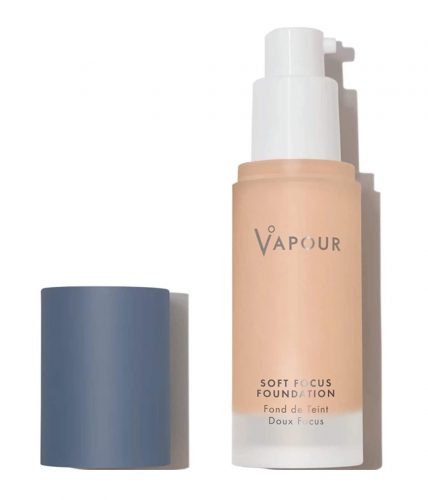 This natural foundation reveals your inner beauty while calming skin with a breathable feeling due to dry plant extracts and fine mineral pigments. It assures light to medium coverage, and it's filled with organic and wildcrafted antioxidant-rich ingredients, such as frankincense, tulsi, bergamot, and lotus, to help soothe and protect your complexion. Enjoy a long-lasting natural finish that keeps excess shine away and achieve a flawless look with this organic foundation.
---
Best serum-like formula
Juice Beauty Flawless Serum Foundation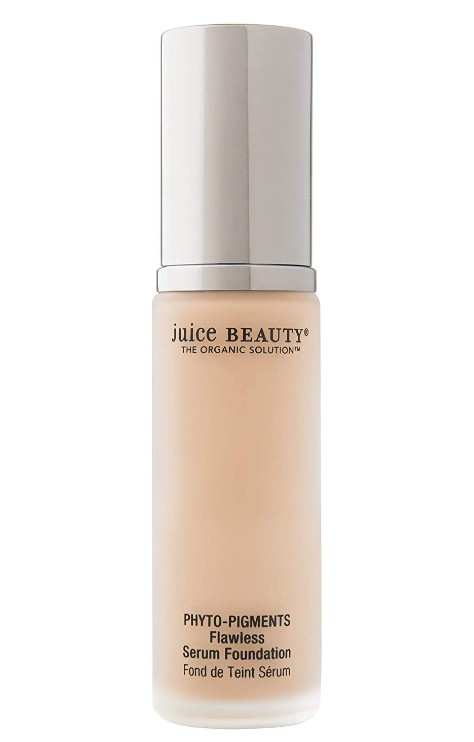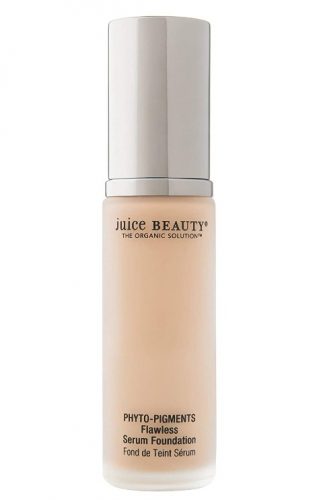 Juice Beauty Flawless Serum is one of the best organic foundations for oily skin since it provides full coverage without the shine and greasy feeling. Besides, this juicy serum foundation is plant-derived and provides anti-aging benefits thanks to the formula's plant stem cells, resveratrol, and vitamins C and E. Plus, the organic aloe vera juice base gives your skin the hydration it needs, helping balance sebum production.
---
Best matte finish
Bellapierre Mineral Foundation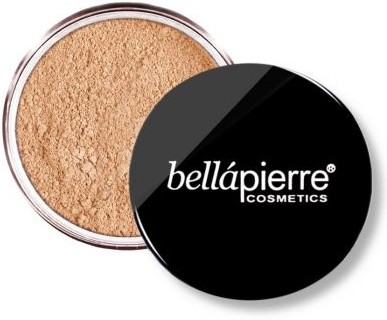 The mineral-rich pigments from this foundation provide great coverage and leave the skin soft with a radiant matte finish that'll give you a shine-free look. Rich in mica, this mineral foundation also acts as a setting powder, eliminating the need to use an additional product while absorbing excess oil. It's the perfect on-the-go foundation for oily skin
---
Best with SPF
La Bella Donna Loose Mineral Foundation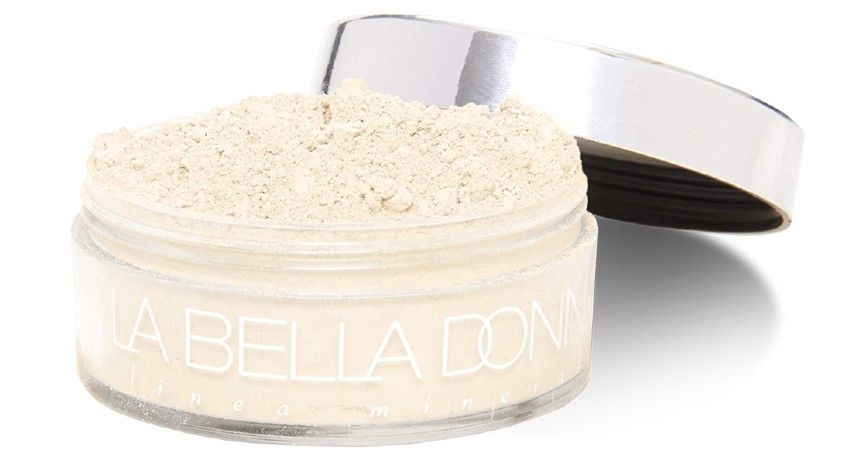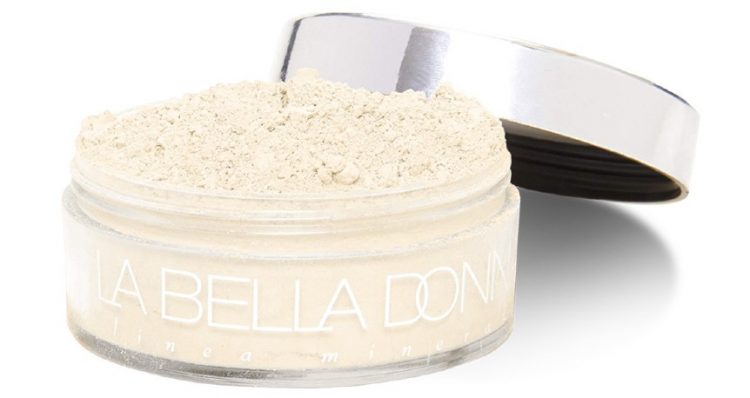 La Bella Donna Loose Mineral Foundation is skincare in a mineral form that provides as much coverage as you want without the cakey look Instead, it leaves you with a natural finish that makes your complexion look flawless. Also, it does not clog pores and is free of all harmful chemicals that can cause breakouts, irritations, or allergic reactions.
---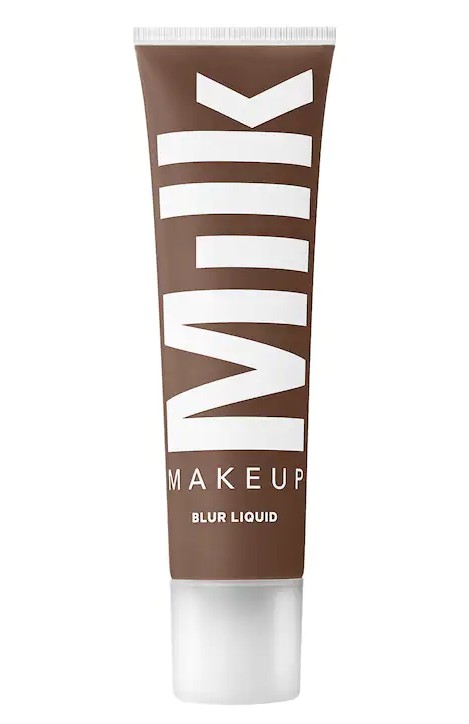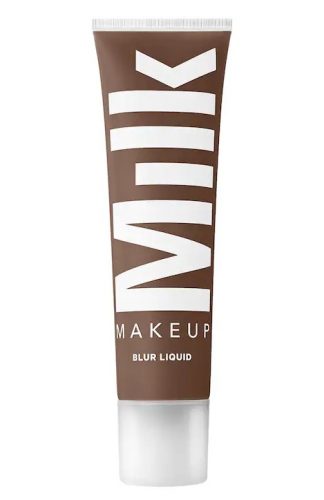 Editor's choice: Milk Makeup Blur Liquid
With a water-based formula, this clean foundation is one of the best for oily skin as it blends in a second while assuring weightless full coverage. But the best thing about it is the encapsulated powder microspheres that make it layer like a liquid and dry with a velvety finish, applying beautifully. The result? A matte skin that can breathe covered with antioxidants from bilberry and vitamin E, plus hydration from hyaluronic acid.
---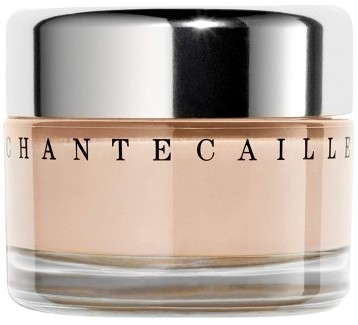 Editor's choice: Chantecaille Future Skin
Chantecaillle foundation stands out because it's formulated without oil but with a mix of minerals and a blend of botanical extracts. It makes the skin look naturally flawless, while the light-reflecting pigments give your skin that radiant, healthy appearance. Due to the weightless, refreshing texture, you won't even feel like having it on. Despite its long-lasting power, it still looks natural on the skin — with no cakiness.
---