Choosing a natural and organic foundation over a conventional one is nothing but a brilliant idea. Yet, even if a foundation falls under the "clean" category, it doesn't necessarily mean it suits your oily skin. Picking the wrong formula can work against you and make you look even more greasy, congest your pores, and ultimately lead to blackheads and breakouts. The good news is that the vast market offers endless options for natural foundations that are suitable for oily skin. The not-so-great news is that the term "natural" lacks regulation, so it's up to you to navigate through the noise and find makeup brands that prioritize transparency and authenticity. Don't fret, we made it easy. We scoured the internet and selected the best natural and organic foundations that suit oily complexions so that your makeup won't melt away by midday.
What to look for in a foundation if you have oily skin?
Generally, powder foundations are ideal for oily skin as they soak up excess oil and give that mattified look so your skin looks less shiny and more natural. However, if you're a fan of liquid foundation, pick a formula that doesn't contain comedogenic ingredients like coconut oil or algae extract. Because liquid foundations are more likely to melt on oily skin and affect their lasting power, it's wise to set it with an organic setting powder.
Also, pay attention to the ingredient list when searching for the best natural foundation for oily skin. Head towards foundations made with kaolin clay, silica, or rice powder. These ingredients have oil-absorbing properties and work to tone down the greasy appearance.
Finally, consider a formula that lends a matte finish. While this is not a rule, mattifying foundations are great for controlling shine. Also, they have a more velvety, non-glossy finish that gives your skin a more balanced and airbrushed appearance. And due to their oil-controlling effects, matte foundations have longer wear time, which can help them stay in place throughout the day. This saves you the hassle of constant touch-ups.
How to use foundation on oily skin
How you prepare your skin before applying your foundation is probably the most important step. Your entire makeup has more chances to adhere and cling to a smooth canvas free of dead cells and sebum, so starting with clean skin is key. Additionally, using a primer designed for oily skin can further enhance the lasting power of your foundation.
When applying the foundation, bend it well and build up coverage only where needed to avoid a heavy, cakey look. Avoid touching your face during the day and use oil-absorbing blotting papers to soak up grease and reduce shine without disturbing your makeup.
You'll notice that the majority of these foundations offer sun protection, mainly thanks to their mineral-based formulations. However, the SPF in your foundation alone isn't sufficient as a substitute for sunscreen. So you still need to layer sunscreen underneath your foundation.
Our top recommendations
Check out the best natural and organic foundations for oily skin to achieve a more polished, shine-free look and enjoy longer-lasting coverage.
---
Jane Iredale PurePressed Foundation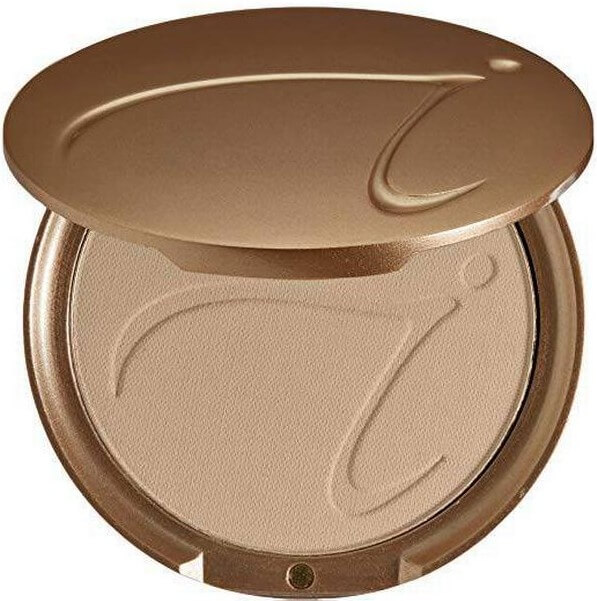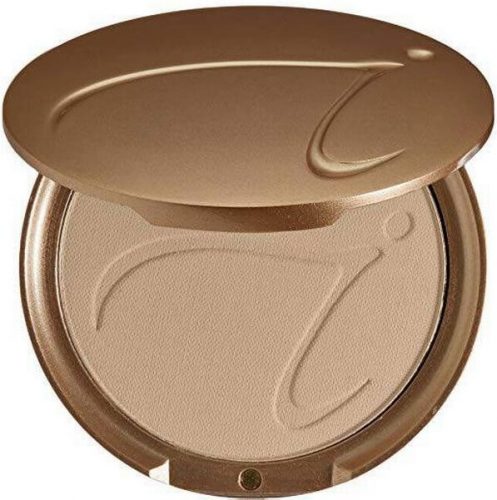 At the top of the list is Jane Iredale's PurePressed. It features a finely milled powder formula that effortlessly glides onto the skin and transforms into a velvety-smooth creamy texture that reduces excess oil. Its buildable coverage allows you to go from medium to full while still letting your skin breathe and not look cakey or settle into fine lines. Its water-resistant formula works especially great for oily complexions as it ensures long-lasting coverage and prevents the foundation from sliding off the skin throughout the day. The refillable compact is also a nice bonus. So not only you'll look good, but you'll feel good about producing less environmental waste.
The finish is semi-matte, which not only puts unwanted shine under control but gives you that naturally flawless, maybe-she's-born-with-it skin. We also love that the foundation packs antioxidants from pine bark and pomegranate mixed with minerals that condition the skin.
Price: $66
Size: 0.35 oz / 9.9 g
Shades: 26
Pros: Recommended by The Skin Cancer Foundation, sustainable, water-resistant
Cons: Pricey
---
ILIA Serum Tint SPF 40 Foundation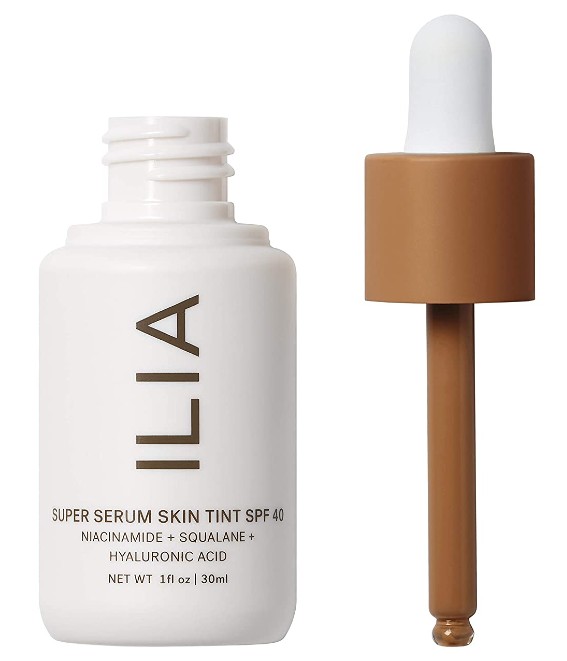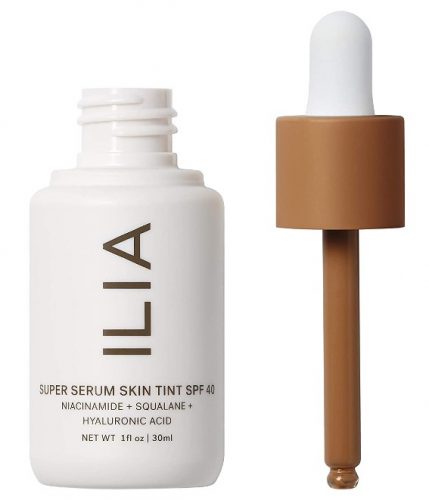 They say liquid foundations with dewy finishes are not ideal for oily complexions, but this one goes against the grain for quite a few reasons.
First, it's made without oils and is non-comedogenic, so it won't block your pores or make you feel slick. Secondly, it's loaded with hydrating ingredients that actually balance sebum production, like squalane, niacinamide, and hyaluronic acid. Finally, the 12% zinc oxide not only offers protection against sun damage but also acts as a sebum regulator and skin soother—particularly beneficial if you're dealing with acne breakouts. Although the formula delivers light coverage, it still covers pores and blemishes. It's the one to go if you're after a sheer skin tint that gives a natural glow.
Price: $48
Size: 1 oz / 30 ml
Shades: 30
Pro: Non-comedogenic, safe for sensitive skin, skincare-infused
Cons: Unavailable in Europe
---
Burt's Bees Mattifying Powder Foundation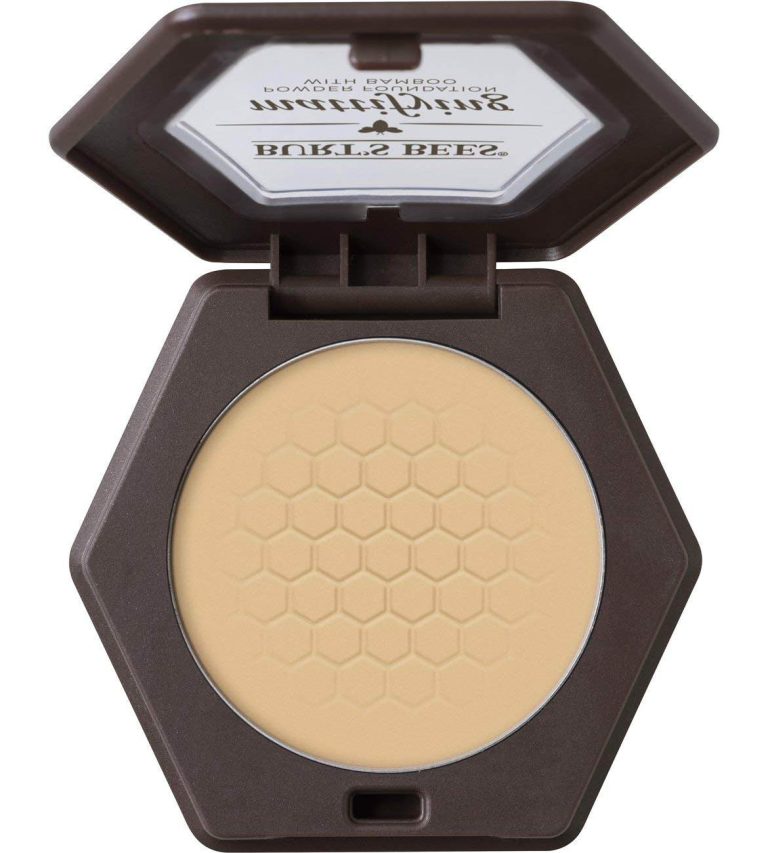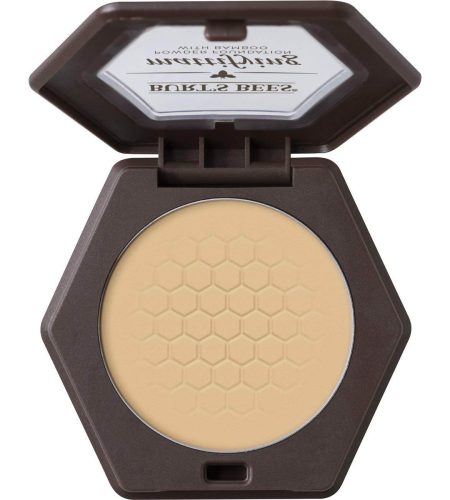 Lightweight, non-comedogenic, and 100% natural, Burts Bees Mattifying Powder Foundation is the perfect choice for oily and combination skin.
The foundation effectively absorbs oil without drying out the skin thanks to silica and comes in six shades to match most skin tones, from light to dark. It doesn't skimp on coverage, either, blurring imperfection smoothly without settling into fine lines or feeling heavy. The formula also includes a slew of moisturizing ingredients like squalane and honey to provide a good amount of hydration without adding excessive oiliness.
Price: $16.99
Size: 0.3 oz / 8.5 g
Shades: 6
Pro: Provides hydration, oil control, and a matte finish.
Cons: Not an extensive range of shades
---
PUR Pressed Powder Mineral Foundation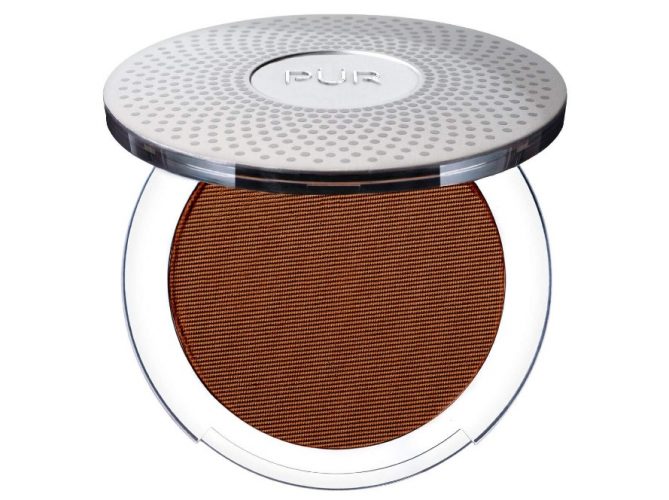 This formula gives you a foundation, concealer, powder, and skincare in one easy-to-use product, making it a go-to for those who're into multitaskers. Packed with a nourishing blend of lactic acid, shea butter, and ceramide, this foundation goes beyond flawless coverage—it promotes healthy-looking skin too. According to most oily-skinned reviewers, it lasts between 4 to 6 hours without the need to reapply. We're also big fans of the built-in mirror that allows for easy touch-ups throughout the day when the sebaceous glands kick into high gear and can cause the foundation to melt.
To get the best results from this pressed powder foundation, make sure your skin is well moisturized and preferably primed before application.
Price: $29.50
Size: 0.28 oz / 8 g
Shades: 26
Pro: Eliminates the need to use additional concealer and powder
Cons: It can get chalky if the skin is not properly moisturized
---
Alima Pure Satin Matte Foundation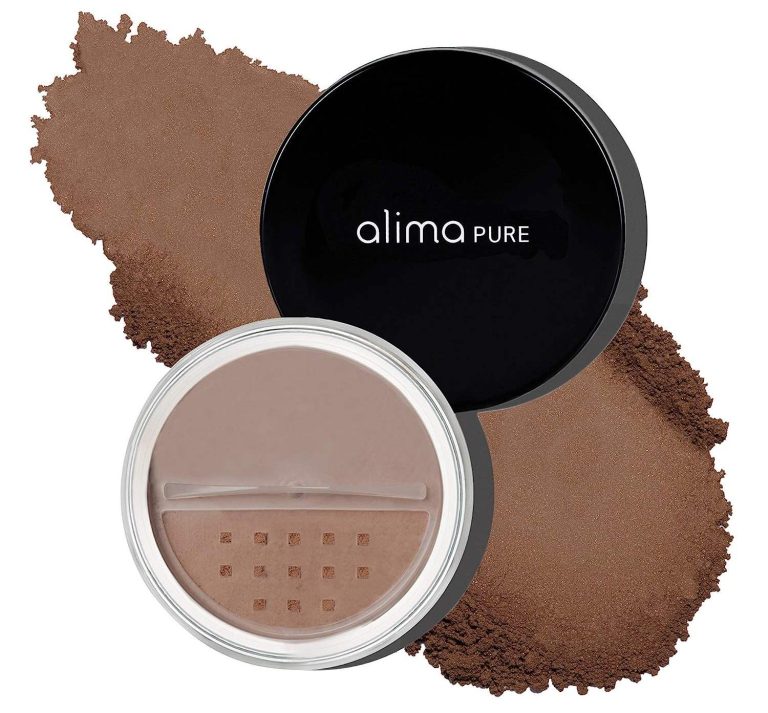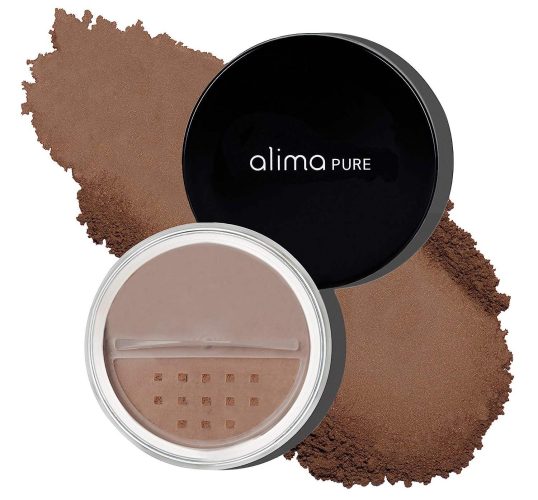 This is so lightweight and undetectable you'll be left wondering if you're wearing any makeup at all. It's not until you catch a glimpse of your radiant complexion that you'll remember you applied this skin perfector.
Its loose consistency makes it featherweight and great at controlling oil, while the satin matte finish gives you with that your skin but better look. The formula consists of five minerals, each playing a role in providing long-lasting pigment, maintaining the skin silky-smooth, providing defense against sun damage, and offering antimicrobial benefits.
Price: $32
Size: 0.23 oz/ 6.5 g
Shades: 45
Pro: Minimalist formula made of five minerals, breathable, easy to use
Cons: The online shades might not be so accurate
---
BareMinerals Original Loose Powder Foundation SPF 15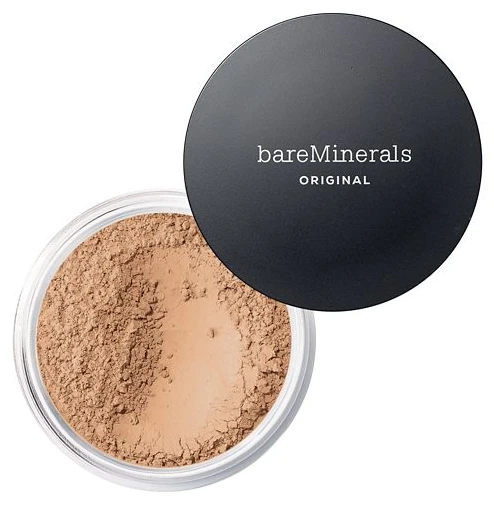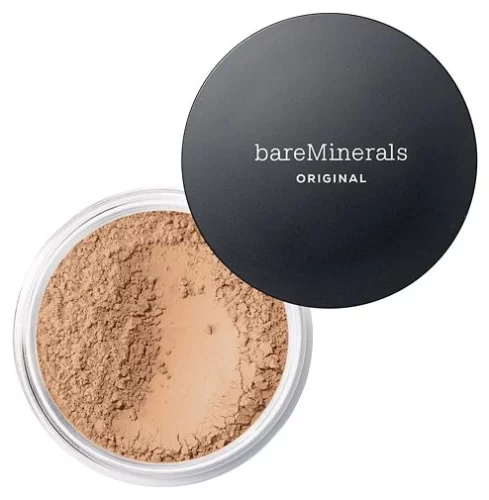 This foundation is made with only five ingredients, including earth-derived minerals that provide UV protection and soothing benefits. The finely loose powder formula effectively controls oil, so you won't have to face the slick look while wearing it. You can build the coverage from sheer to full with ease by applying multiple layers and buffing it onto your skin in circular motions using a foundation brush, preferably a kabuki one. This technique allows the mineral to transform from a powder to a silky cream that gives that airbrushed natural look finish.
Price: $38
Size: 0.28 oz / 8 g
Shades: 30
Pro: Simple formula, non-comedogenic, long-lasting
Cons: It can get messy when applied
---
100% Pure Fruit Pigmented Powder Foundation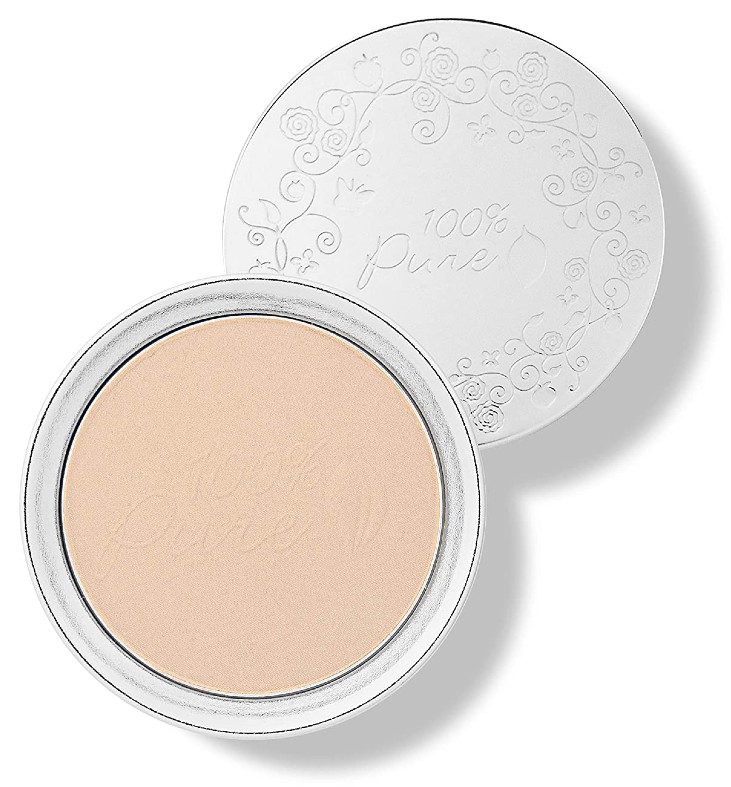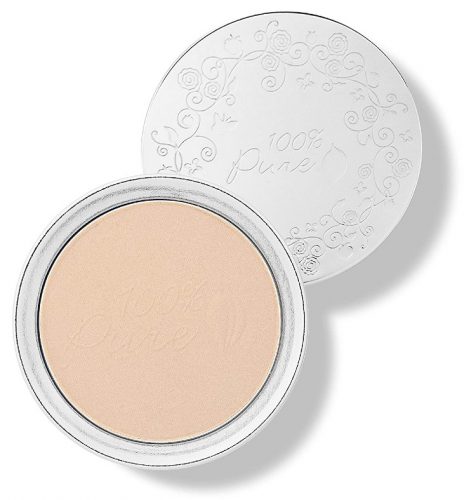 100% Pure created one of the best natural foundations for combination and oily skin. True to its name, the foundation derives its pigments from fruit extracts (think peach, papaya, and cranberry), which are abundant in antioxidants that protect the skin from environmental stressors.
The texture is given by rice starch powder, which effectively sops up sebum while keeping skin soft and calm. Thanks to its medium coverage and natural matte finish, this foundation is the perfect choice for achieving a sheer, barely-there look on days when you desire some tint without the weight of a full-face foundation.
Price: $46
Size: 0.32 oz / 9 g
Shades: 8
Pro: Lightweight, breathable, filled with natural extracts
Cons: Short range of shades
---
Read next: Why Is My Skin So Oily All Of A Sudden?