With essential proteins (think collagen, elastin) breaking down, cell turnover declining, and skin reacting easier once stepping into your 30s, the skincare regimen needs shifting. Yet, hormones are still doing their magic, and most probably, you're struggling with occasional pimples (or is that just me?!). Plus, you really get to know some chemicals aren't that skin-friendly, so your plan now is to take a natural alternative.
So here you are, looking for a natural skincare routine meant to make your 30s much easier. Yep, the 30s is the transition period when the skin suffers a lot of change. While we have to support the skin by replenishing all it starts to lose and deal with concerns, like dark spots and breakouts, we also want to dodge the apparition of wrinkles. In other words, the main focus of your skincare routine in your 30s should be to protect and preserve elasticity and firmness while preventing further skin damage.
It may sound like an impossible mission, but with the best natural skincare routine for 30s I've prepped for you is easier than you think.
Cleanser: Drunk Elephant Slaai Makeup-Melting Butter Cleanser
You can easily start any routine with this good-for-all cleanser. It has a gentle yet powerful dual-purpose formula that all skin types can use. Excellent at dissolving grime, impurities, and even waterproof makeup, Drunk Elephant Slaai Cleanser has a balm-like texture that melts into the skin once activated with water. Skin is left clean and glowy while the nourishing oil and fruit blend comfort and moisturize your complexion.
Now, the bonus: this product includes a booster made with bamboo and charcoal powder you can add to the butter cleanser once or twice weekly to remove dead cell buildup. I know you love multitaskers!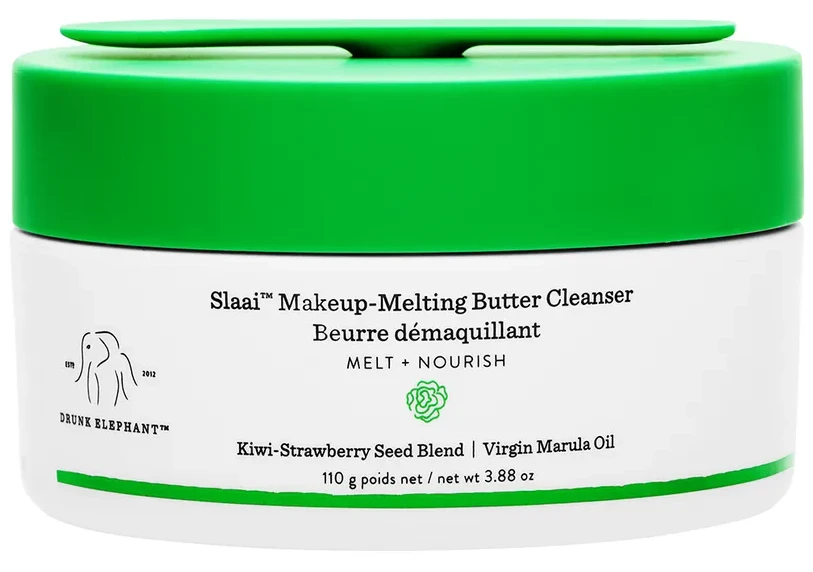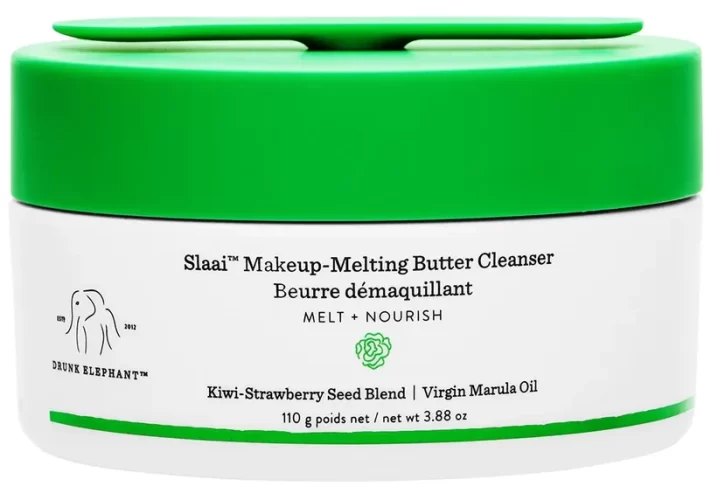 ---
Toner: Caudalie Beauty Elixir Face Mist
Another product worth adding to the best natural skincare routine for your 30s is this one. Not only because the formula is natural and filled with skin-loving ingredients but also due to its multipurpose uses. Orange flower water softens and hydrates, the mint has astringent benefits, rose extract tones, and rosemary oil strengthens skin. Now, the best part: you can use this product either as a toner to kick off a day, as a primer before makeup, after applying foundation as a makeup settler, or spritz it on your face and décolleté at any time of the day for some refreshment.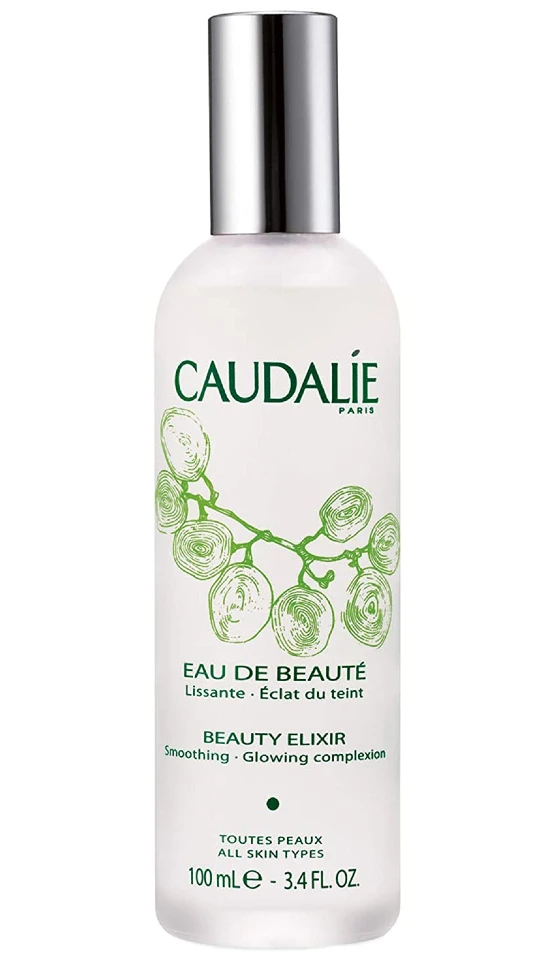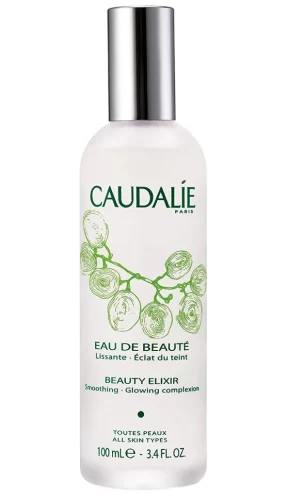 ---
Treatment: 100% Pure Multi-Vitamin + Antioxidants Potent PM Serum
All the ingredients in this formula make up the best natural treatment to use in your 30s, no matter your skin type or concern. It works for everyone! In addition to the most potent anti-agers (think retinol, CoQ10, hyaluronic acid), the serum is spiked with vitamins C and E that aim to boost collagen and protect against free radical damage. These and much more natural skin-loving ingredients aim to reduce fine lines and wrinkles look, enhance firmness and elasticity while brightening and evening your skin tone. Now you know why it is the greatest overall!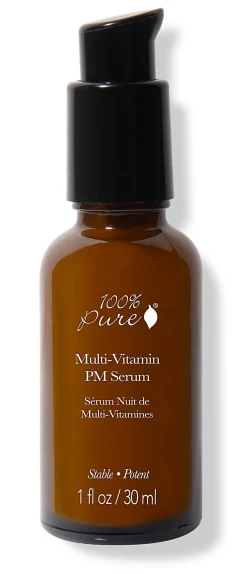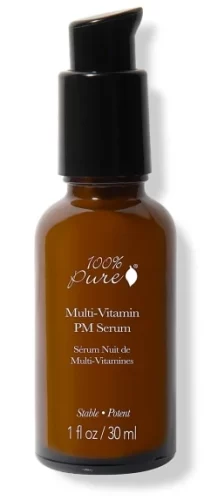 ---
Treatment for sensitive skin: Cocokind Ceramide Barrier Serum
When your skin is easily reacting to compounds you've been tolerating before, it's a sign your barrier is weakened. In this serum, squalane, fatty acids, cholesterol, and ceramide aim to strengthen the skin barrier and reduce moisture loss, keeping skin protected against further damage while repairing it. Additionally, vitamin E softens and lactic acid has gentle exfoliating benefits, leading to firmer, thicker skin.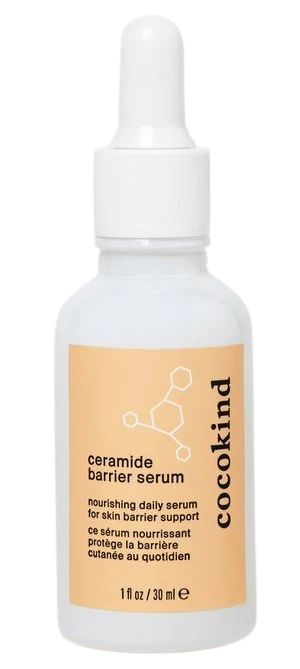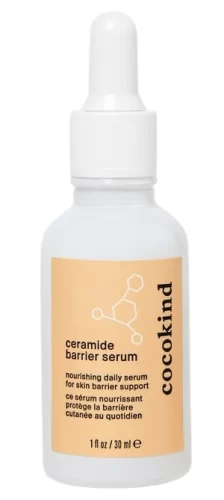 ---
Treatment for dark spots: Biossance Squalane + Vitamin C Dark Spot Serum
This one is worth adding to the best natural skincare routine for 30s if you're facing dark spots. The formula blends 10% ascorbic acid (the active form of vitamin C), white shiitake mushroom, and root licorice extract, all known potent brighteners that help fade dark spots and prevent new ones from forming. Time to write a letter: Dear dark spots, dullness, and uneven texture, it's over!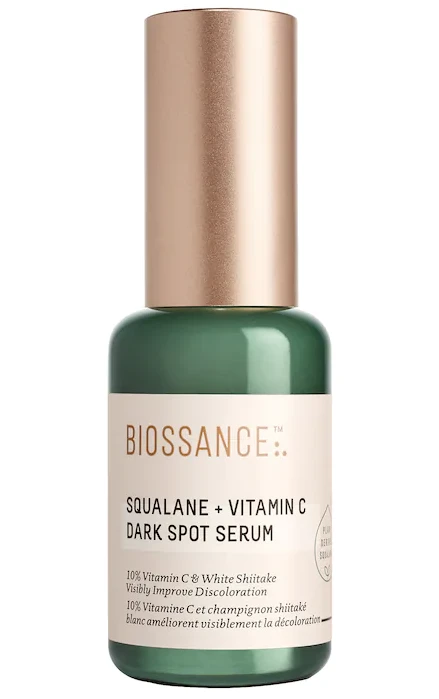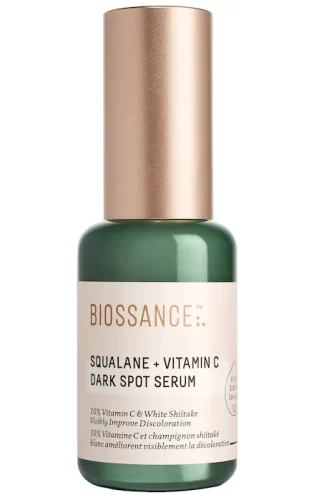 ---
Treatment for oily skin and acne: Eminence Clear Skin Willow Bark Serum
If you've been struggling with breakouts for long enough, you know by now that tea tree, willow bark, and salicylic acid are your BFF. They work to unclog pores, dry pimples, and speed up their healing, leaving you with radiant skin. However, since these ingredients are pretty drying, Eminence Clear Skin Serum uses an aloe and cucumber juice base to soothe skin and alleviate dryness. Skin is left calm and healed, all with an organic, gentle formula, making it one of the best products to have in your natural skincare routine.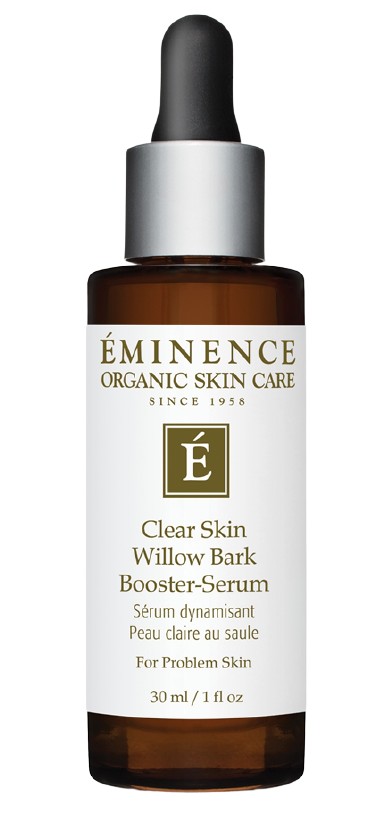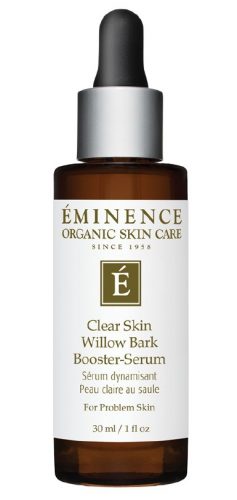 ---
Treatment for dry skin: Pai Skincare Organic Rosehip BioRegenerate Oil
When dry, cracked skin doesn't give you peace and makes you feel uncomfortable, you should look for hydrating formulas, just like this organic oil. Pai Rosehip BioRegenerate Oil aims to replenish moisture, refine the apparition of damaged skin and fine lines, and deliver regenerative properties revealing softener skin. The MVPs here are rosehip seed and fruit extract, famous for their moisturizing, anti-inflammatory, and brightening perks. Moreover, the oil packs tocopherol (vit E), which moisturizes skin even more while providing antioxidant activity.
---
Eye Cream : bareMinerals Ageless Phyto-Retinol Eye Cream
By now, you should have already added retinol (or its alternatives) to your regimen. Since retinol can be quite harsh for some, bareMinerals uses in this eye cream a form of phyto-retinol, aka a botanical-derived active from Bidens Pilosa plant, great at tackling aging signs while being gentle. Other than that, the formula is infused with squalane, trehalose, shea butter, multiple peptides, tocopherol, plus two sources of hyaluronic acid. In other words, it has everything you need to keep the eye area moisturized, hydrated, protected, and elastic. For more anti-aging eye creams for your 30s, take a peep here.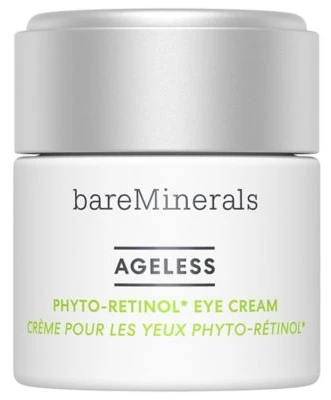 ---
Moisturizer: Juice Beauty Stem Cellular Anti-Wrinkle Moisturizer
For those of you who want to prevent early wrinkles from forming, Juice Beauty Stem Cellular Anti-Wrinkle Moisturizer stands out — and it's safe for all skin types. The power of fruit stem cells (aloe, apple, grapes, lemon) meet with vitamins C and E to hydrate, nourish and infuse skin with essential nutrients while boosting collagen. At the same time, the antioxidant-rich natural ingredients ensure your skin stays defended against external stressors and pollution, two main culprits of premature wrinkles. Hmm, there's a reason this moisturizer is a cult favorite among Juice Beauty products.
P.S: Here are some more moisturizers for your 30s.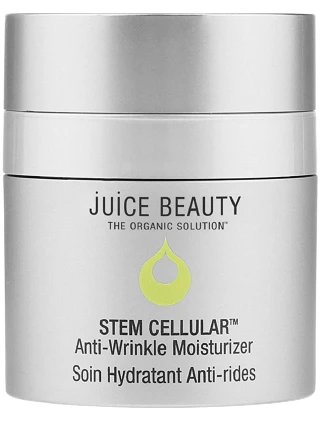 ---
Exfoliant : Ole Henriksen Lemonade Smoothing Scrub
What is skincare without exfoliation? Right, useless. Twice a week help your skin get rid of dead cells buildup to reveal a brightener, softer appearance, fewer dark spots, and improve product absorption. And Ole Henriksen Lemonade Smoothing Scrub does just that, being the best addition to your natural skincare routine for 30s.
It's the 10% glycolic and lactic acids that do the job, supported by ultra-fine sugar exfoliants and lemon peel extract that retexturize and smoothen skin—all while holy basil and chamomile calm the skin, offsetting irritations. It works super simple: massage it onto your skin, let it act for 2 minutes, then rinse. Oh, and let the sunny lemonade scent mesmerize your scents; yummy!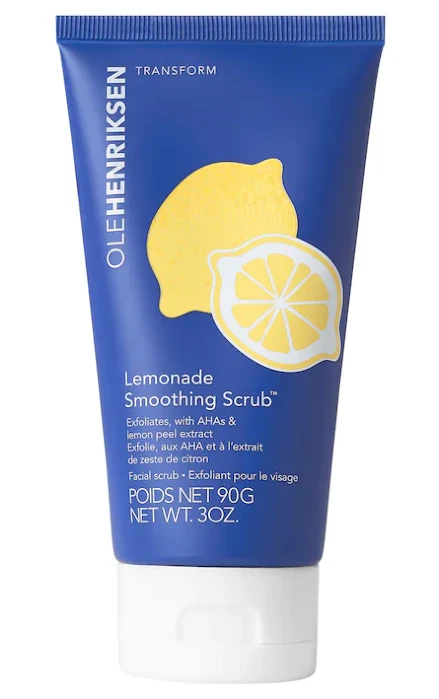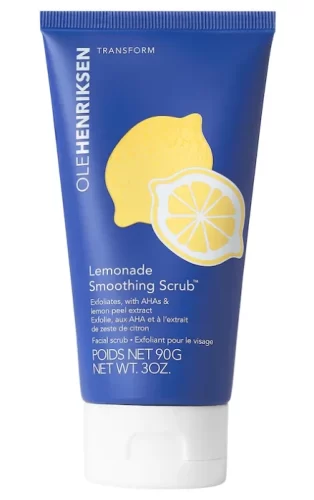 ---
Mask: Origins Drink Up Intensive Overnight Hydrating Mask
The last item in the best natural skincare routine for 30s is a clean, vegan mask. It's not any mask, but Origin's Drink Up Intensive Hydrating Mask that works while you sleep to replenish moisture and softness. While glycerin, hyaluronic acid, and niacinamide burst hydration, the mingle of botanical oils seal moisture in, and mango seed butter and orange peel wax relax the skin. It got everything you need to wake up to a healthy complexion that screams happiness! However, given this mask is loaded with some oils that may clog pores, if your skin is on the oilier side, you can definitely rely on Active Charcoal Mask To Clear Pores by Origins.