Although a cleanser is not meant to correct skin discoloration, it's a great way to complement your other treatments. While you nailed it with your brightening face mask, serum, and cream, today's focus is on the best face washes for hyperpigmentation. Even if cleansers are not leave-in products, they still possess benefits that can exfoliate pigmented skin and clear dark spots a little more every time.
How to find the best cleanser for hyperpigmentation
The best face wash for pigmentation should dissolve makeup and debris without stripping the skin of essential moisture while aiding in diminishing dark patches with brightening actives and exfoliants. Among the most potent ingredients that do just that, we can count vitamin C, licorice root extract, and alpha-hydroxy acids (AHAs), such as glycolic and lactic acids.
The best cleansers for hyperpigmentation
We've whittled down the best face washes for hyperpigmentation to fade away dark spots and get your even skin tone back.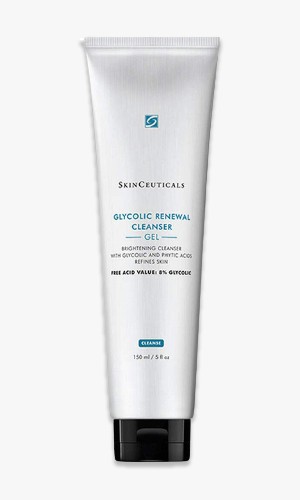 SkinCeuticals Glycolic Renewal Cleanser Gel
With 8% glycolic acid, 1% phytic acid, and salicylic acid, this is an ideal cleanser for hyperpigmentation that dissolves dead cells and speeds up cell turnover for brighter skin. Once activated with water, the gel-like formula turns into a velvety foam that delicately melts makeup and impurities. In other words, SkinCeuticals Glycolic Renewal Cleanser Gel combines the power of a potent cleanser with a delicate yet effective exfoliator to fade away dark spots and leave you with smooth, even skin over time.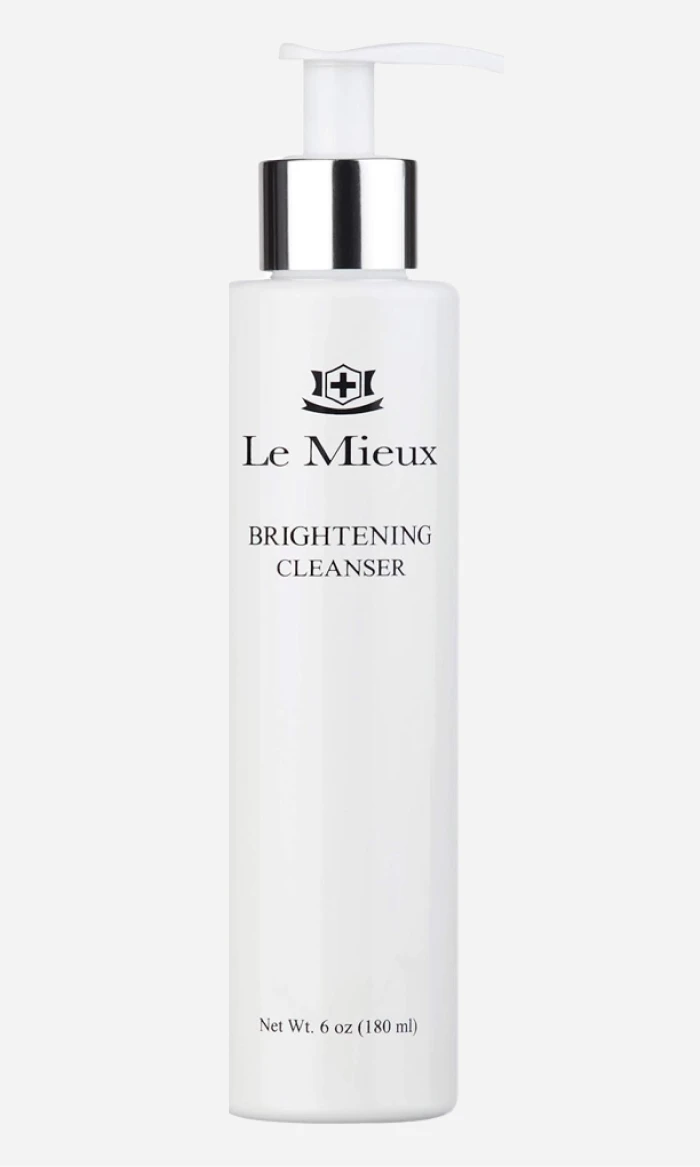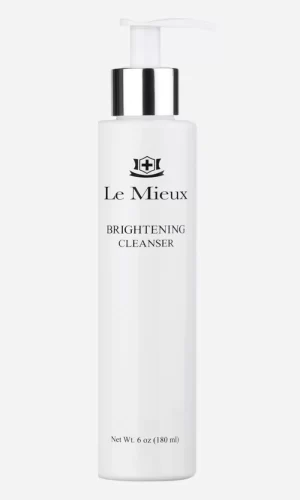 Le Mieux Illuminating Cleanser
This gentle yet effective face wash does exactly what it says: it cleanses while brightening and boosting clarity — thanks to mandelic acid, glutathione, licorice extract, and vitamin C. The gel-to-foam creamy lather works to give skin a lit-from-within glow without any residue. Finally, the sulfate-, alcohol- and fragrance-free formula makes this the best face wash for hyperpigmentation and sensitive skin for those wanting an effective wash that won't over-strip the skin.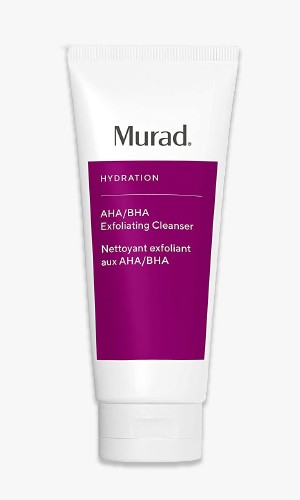 Murad AHA/BHA Exfoliating Cleanser
Murad Exfoliating Cleanser is one of the very best face washes for pigmentation and dark spots because it combines physical and chemical exfoliation — more precisely, jojoba skin polishing beads and a mix of AHAs and BHA that work synergistically to slough off dull, old cells. Massage the gel into the skin, and it'll turn into a foamy lather that removes makeup and effectively helps to lift dirt, grim, and pollution from your complexion.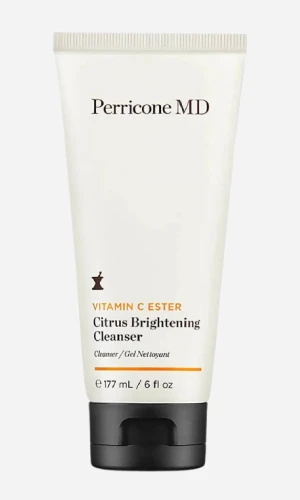 Perricone MD Vitamin C Brightening Cleanser
To tackle dark spots and promote an even tone, you can count on Perricone MD. It's a brightening face wash containing ascorbyl palmitate, a less irritating form of vitamin C that improves texture and reduces discolorations. Plus, it also aids in soothing, thanks to zinc and copper, both of which have anti-inflammatory properties. Rub between your palms and watch it transform from a jelly texture to a rich foam, massage it into dry skin, then rinse.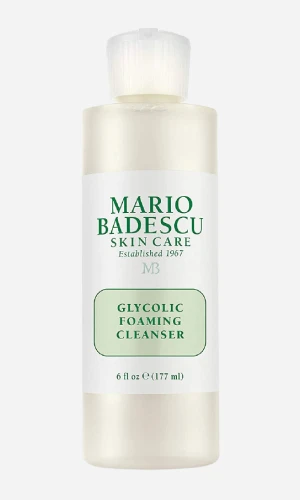 Mario Badescu Glycolic Cleanser
Mario Badescu Glycolic Cleanser packs a juicy concentration of glycolic acid in a foaming formula that doesn't dry out the skin but promotes radiance and clarity with each use. Not only does it remove makeup and residues in an instant, but its exfoliating power sheds away pigmented cells and brings up the brighter ones, smoothing texture and minimizing dark spots look slowly but surely.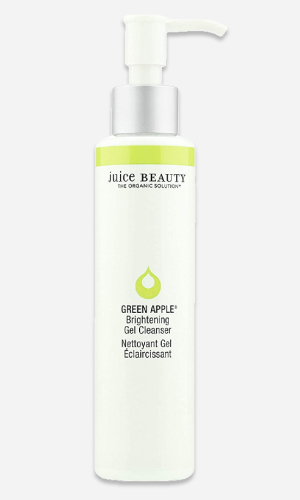 Juice Beauty Green Apple Brightening Cleanser
Fans of organic skincare, this is the best brightening cleanser for hyperpigmentation for you. It's a brightening product with a short and sweet ingredient list, including fruit-derived malic, glycolic, and lactic acids that help loosen dark spots, promoting luminous skin. Once worked into the skin, the lightweight gel transforms into creamy milk, instantly removing makeup and impurities as it soothes the skin. We also love the mess-free pump applicator and the recyclable bottle.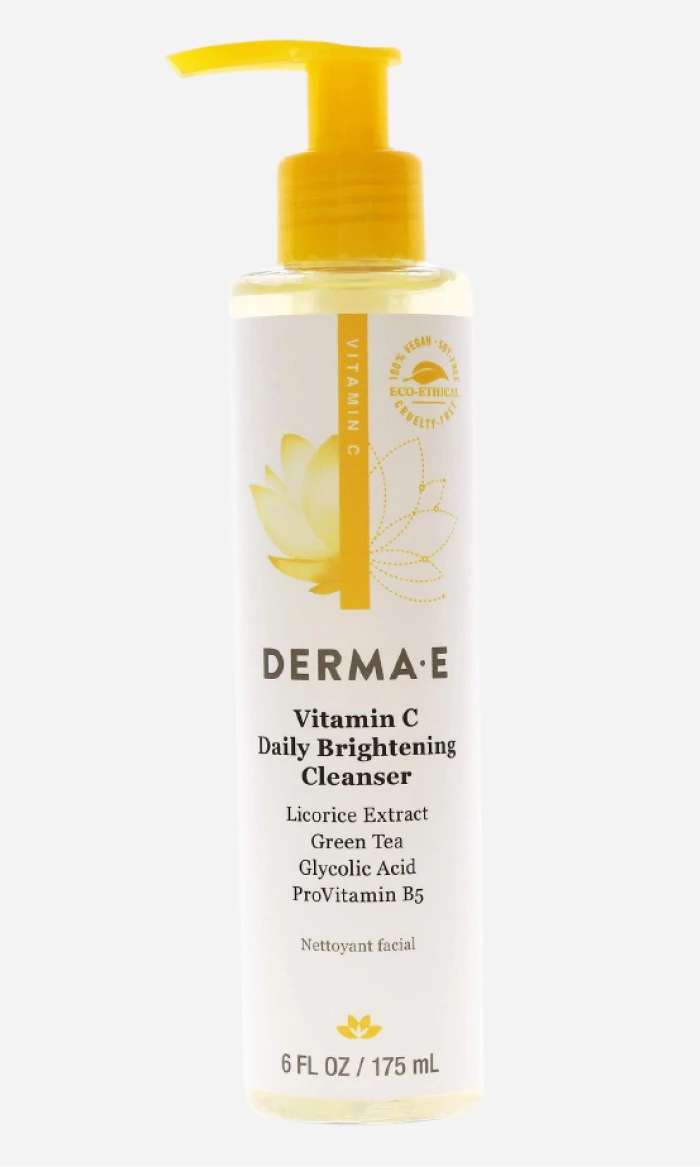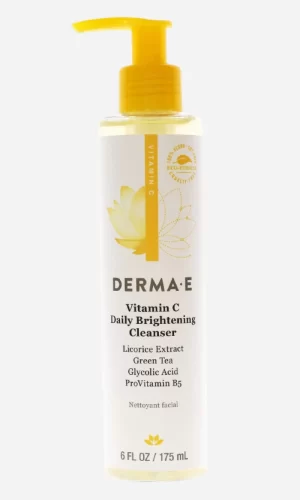 Derma E Daily Brightening Cleanser
Formulated with skin brightening in mind, Derma-E Cleanser serves as the face wash for those looking for gentle-yet-potent sulfate- and fragrance-free face wash. The skin-brightening glycolic acid helps accelerate the cell turnover process to increase luminosity over time, while licorice root and vitamin C brighten some more.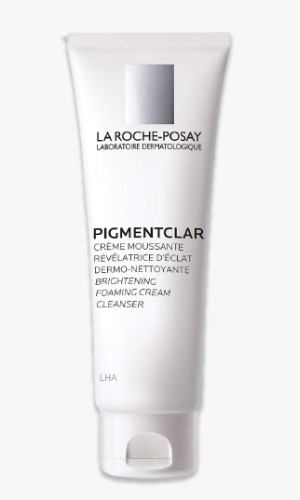 La Roche-Posay Pigmentclar Cleanser
This cleanser was made with uneven tone in mind and vows to effectively cleanse the skin, remove makeup and unclog pores thanks to lipohydroxy acid, a derivative of salicylic acid. The first to notice while using this cleanser is the delicate cream that becomes a rich foam once you massage it on wet skin.nLa Roche-Posay Pigmentclar Cleanser works great on all skin types and is gentle enough for daily use, being one of the most versatile face washes for hyperpigmentation.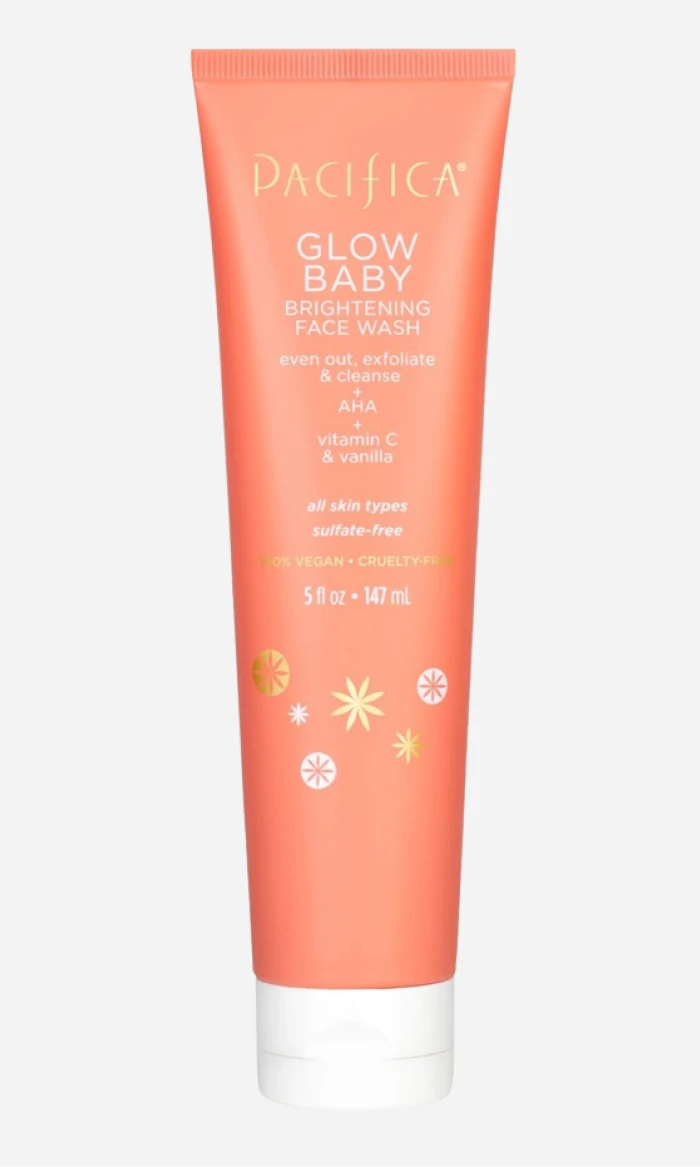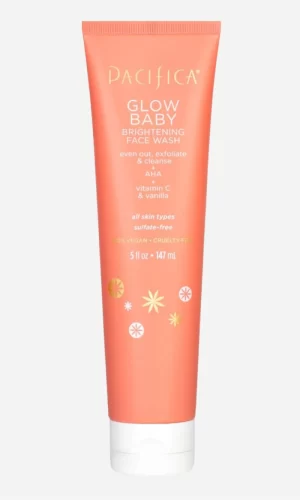 Pacifica Beauty Glow Baby Face Cleanser
If you're after the best face wash for uneven skin tone, look no further than Pacifica Beauty Cleanser, which is packed to the brim with actives that leave skin clean, fresh, and radiant. Think glycolic acid, lactic acid, vitamin C, and malic acid to boost brightness while aloe juice and allantoin soothe.
Elemis Dynamic Resurfacing Facial Wash
Elemis Dynamic Resurfacing Facial Wash is a multi-duty cleanser that loads a cocktail of enzymes to minimize dark spots while it cleanses, purifies, and moisturizes. The gentle foaming gel cleanser is ideal for those who struggle with age spots and sun damage as it effectively resurfaces the skin without leaving it tight or parched but smooth and hydrated.